Fruit picking possible in Japan!
Although there are strawberry picking, oranges picking, apple hunting, etc. etc., this time I have challenged the taste of autumn "grape picking"! !
Because it was a tour, we gathered from the morning and moved from Yokohama to Yamanashi by sightseeing bus.
Garbage picking and lunch at the winery All you can eat barbecue and all - you - can - drink plan.
We will introduce the experiences which enjoyed "Autumn of appetite
All you can eat grape
Karasuma city, Yamanashi prefecture, that visited by grape hunting.
Vineyards stand side by side, they were doing direct sales of grape hunting and grapes anywhere.
What we heard is "Kinbaraen".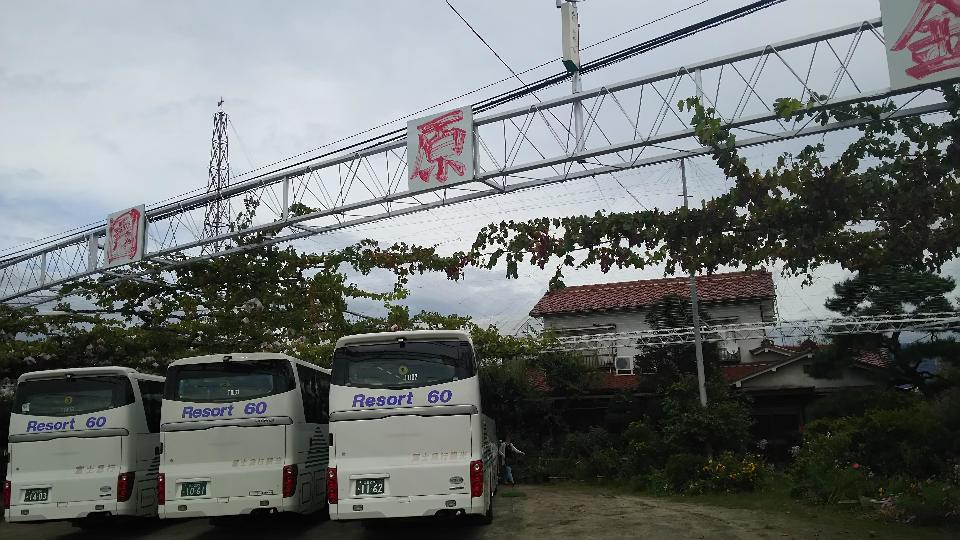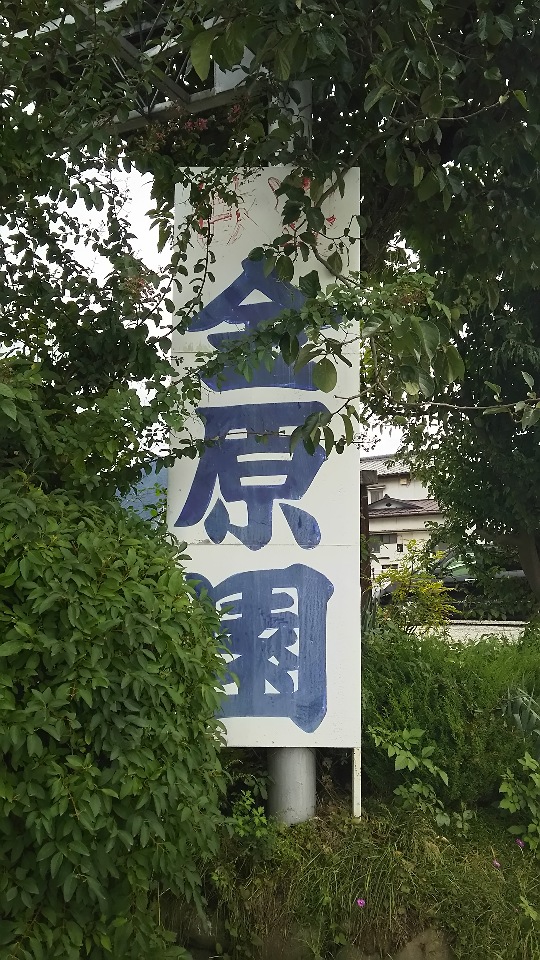 First you start listening to explanations and precautions on grape hunting and start now!
This time, all you can eat for 40 minutes!
Hunted grapes are the rule of hunting the next grape after all the bunches have finished eating.
For tasting, take only one grain and eat it is a rule violation so be careful!
There are lots of grapes in the vineyard! This time I will have a huge fish.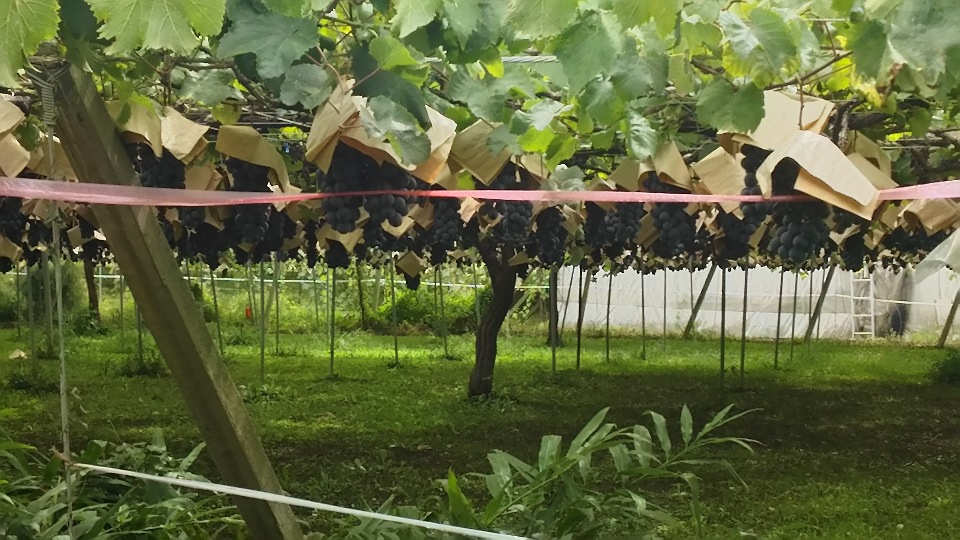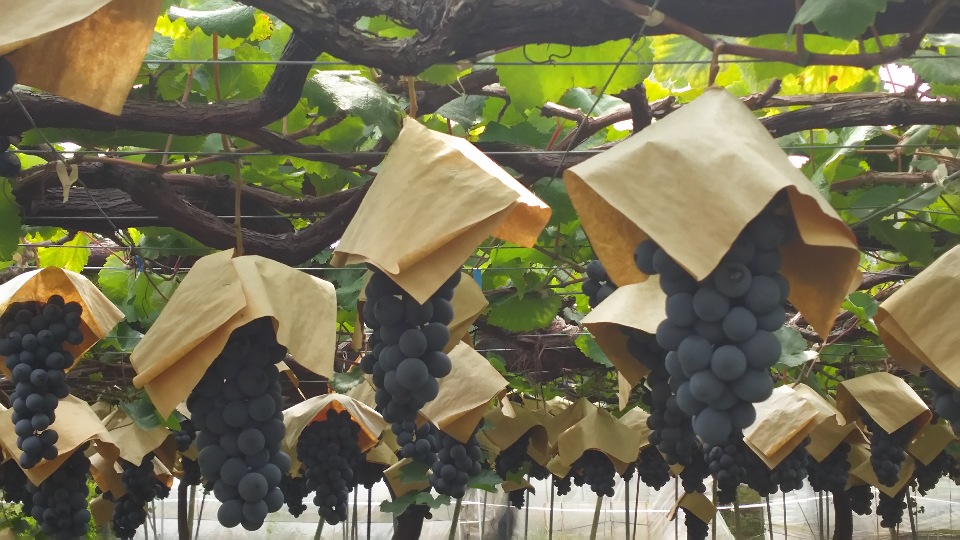 It is a special scissors to use when hunting grapes.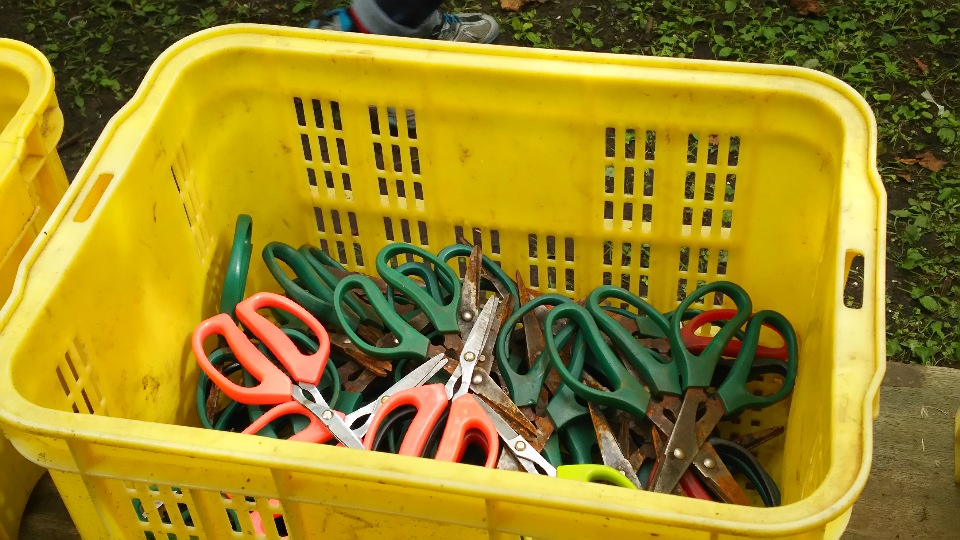 Soon, I will choose a delicious grape.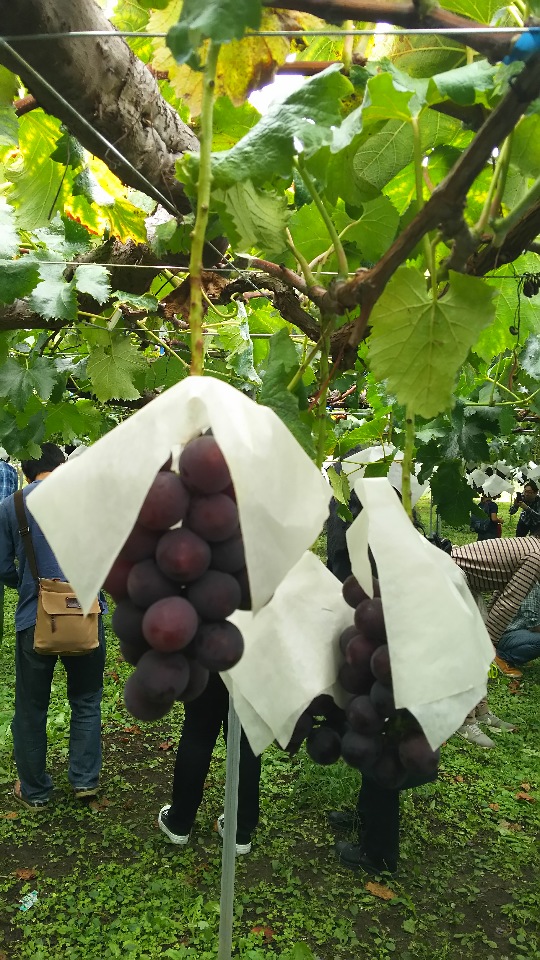 After choosing a grape, put scissors and cut it.
"Pachin!"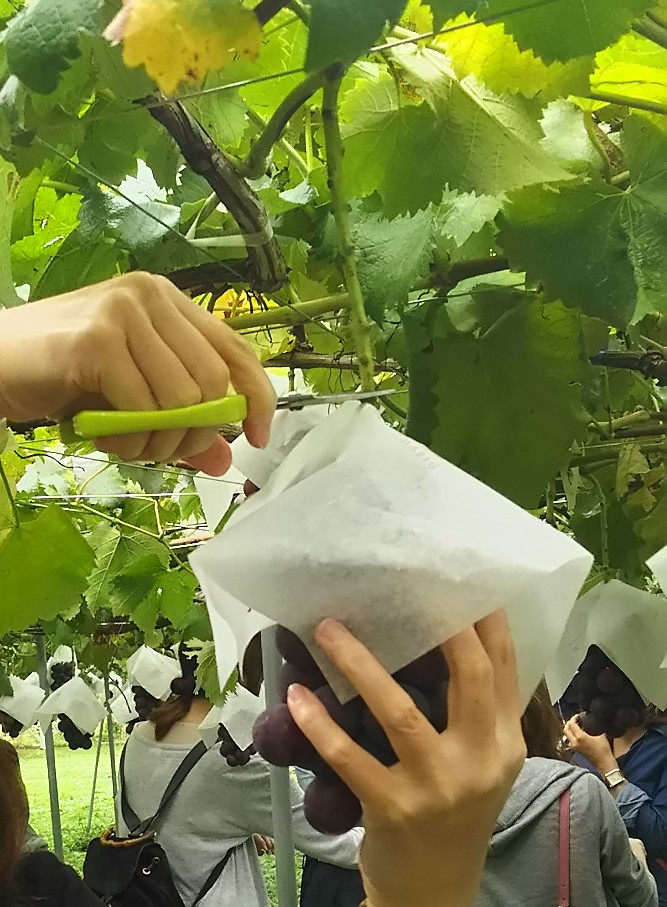 Grains are so big, it looks yummy!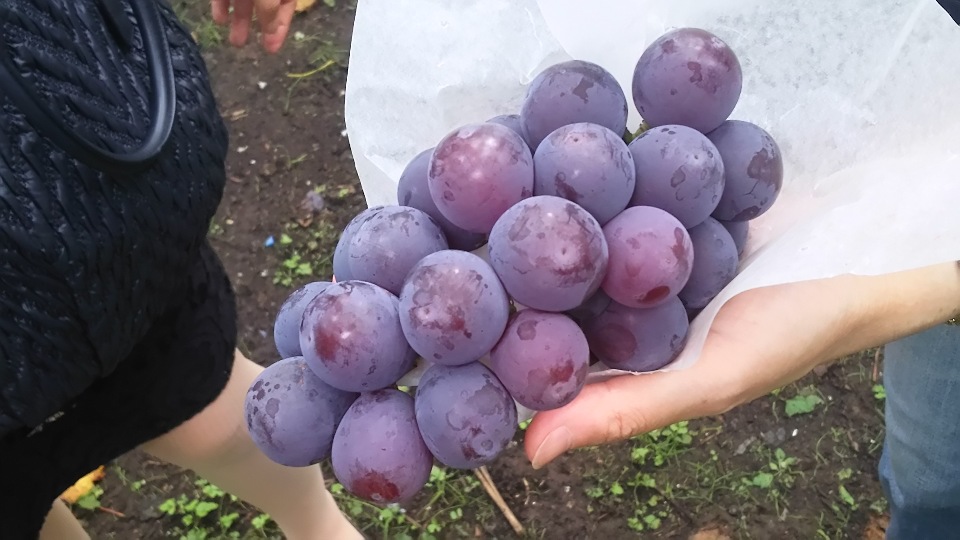 "I will get it."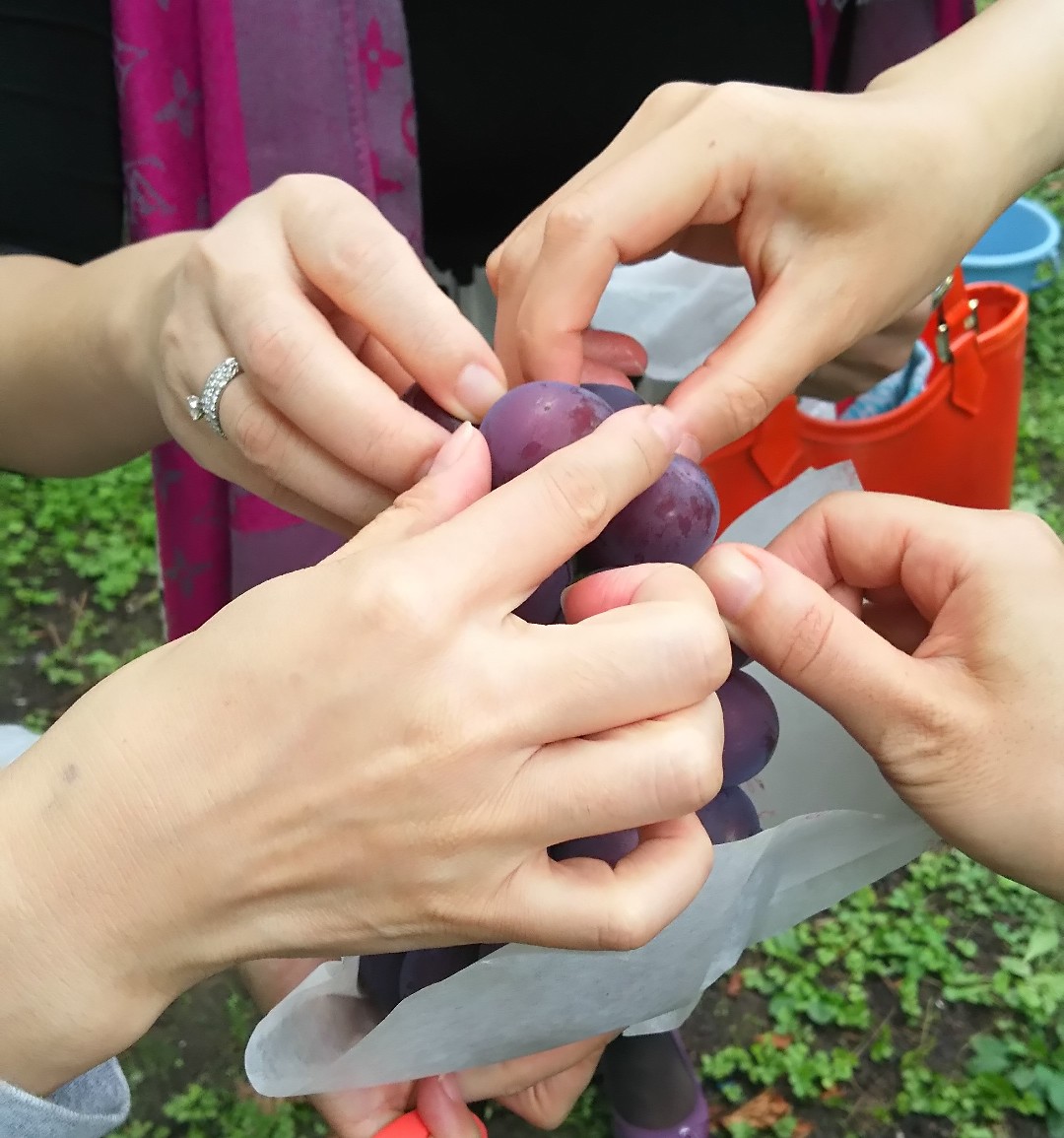 Fruits are packed all over and it is very sweet!
There are no seeds, so it is easy to eat.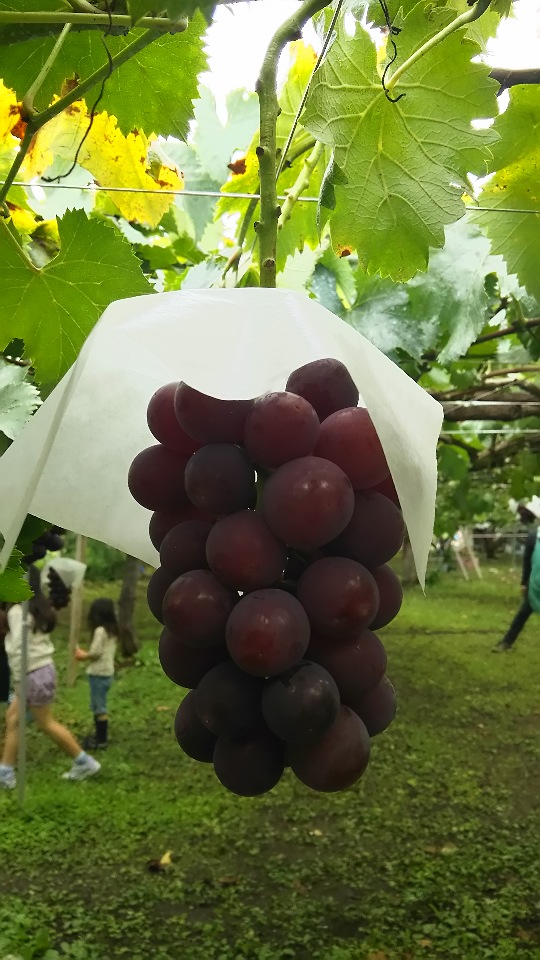 I was wondering if I could eat so much, but it was too tasty and I ate a lot with everyone.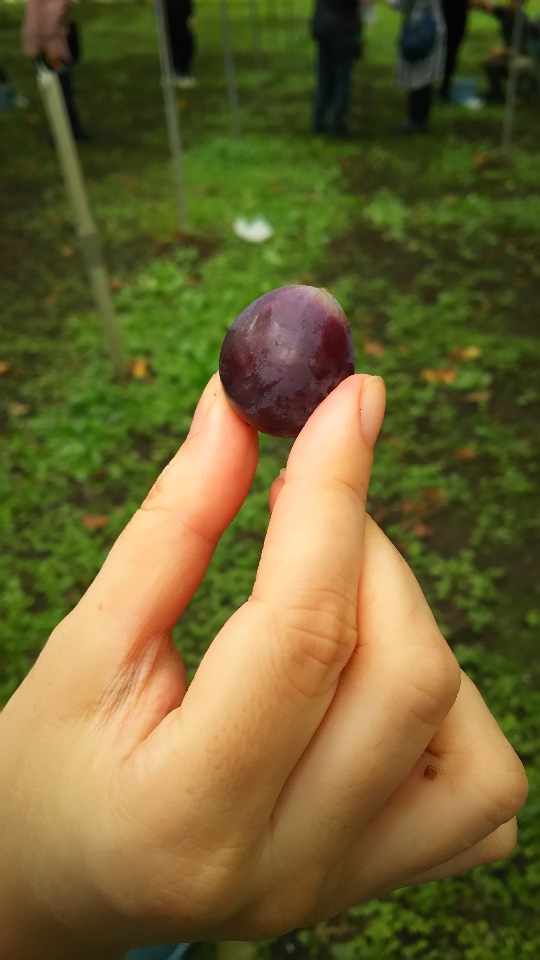 All you can eat for 40 minutes, I fully enjoyed it!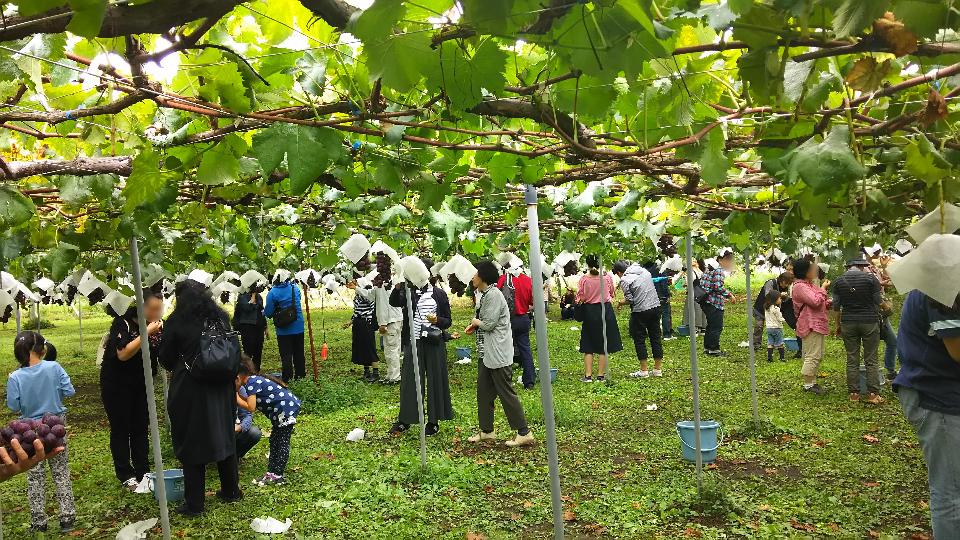 In this tour, it was only Kyoho grape, but there were other varieties in the park.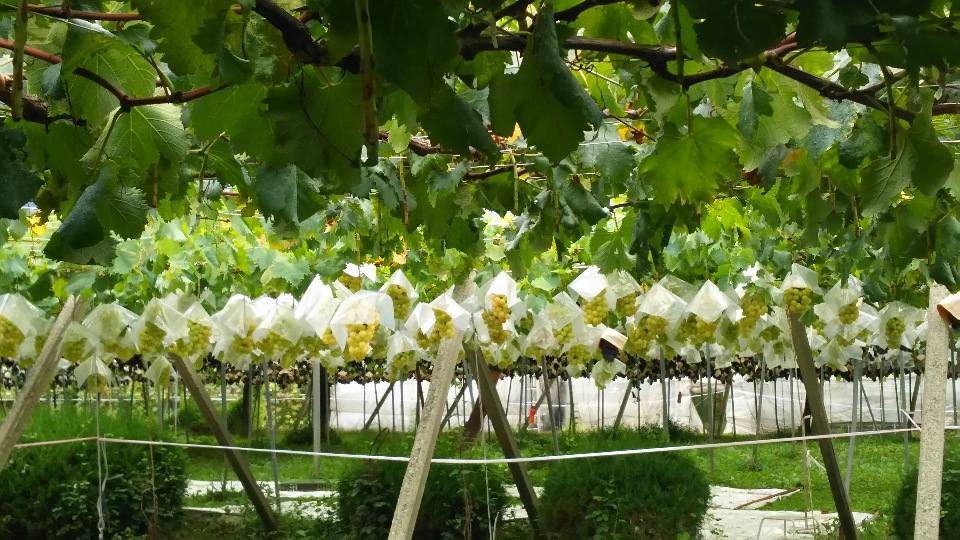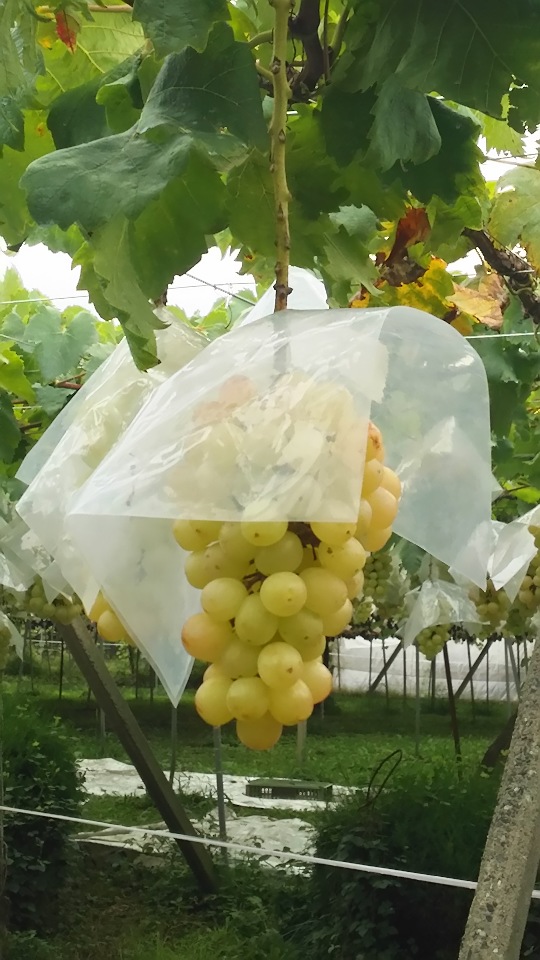 There was also a shop inside the park, so that you could buy souvenirs as well.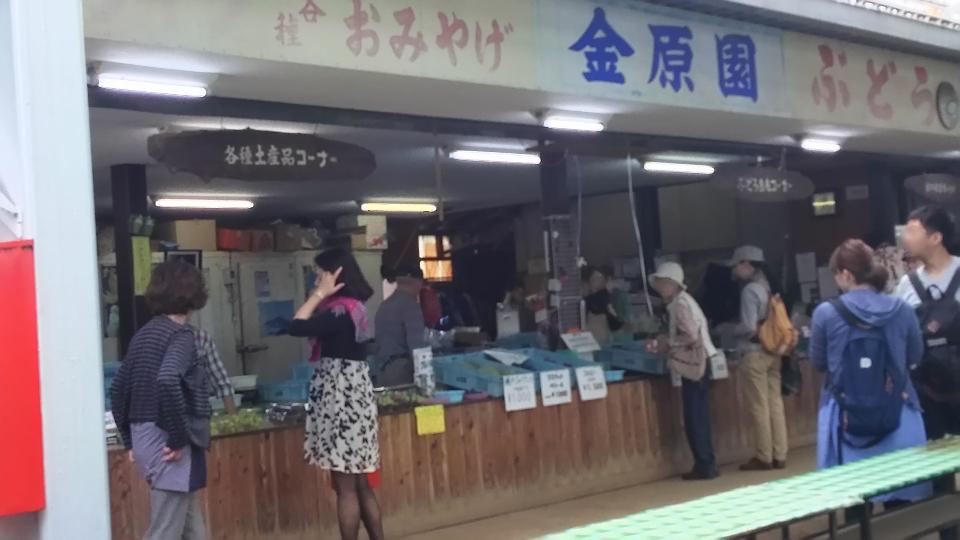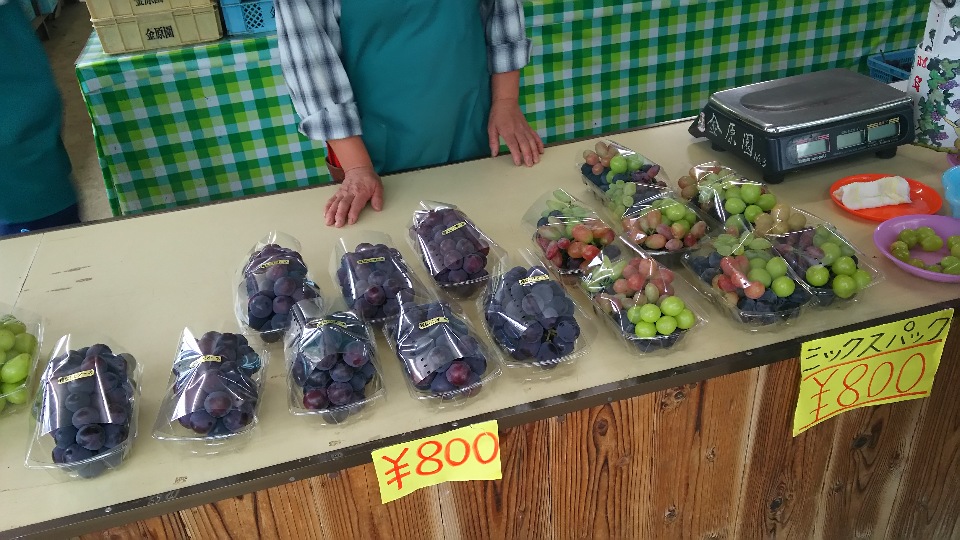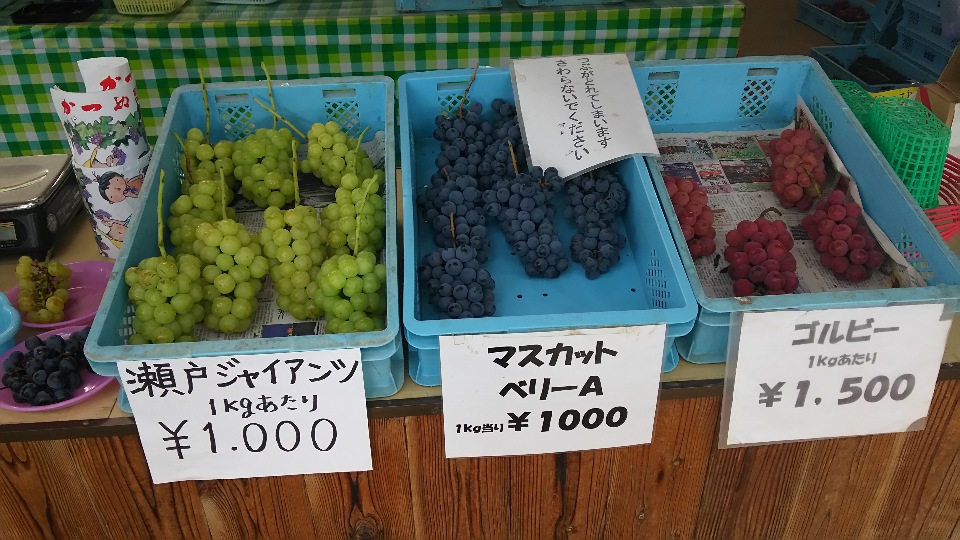 Hunting by yourself, you can taste, the taste was also exceptional.
Lunch at BBQ All you can eat and drink
After enjoying the grapes, head for the lunch barbecue.
For lunch, "Barbeque House Manjuen" in the MANNS WINES Katsunuma Winery.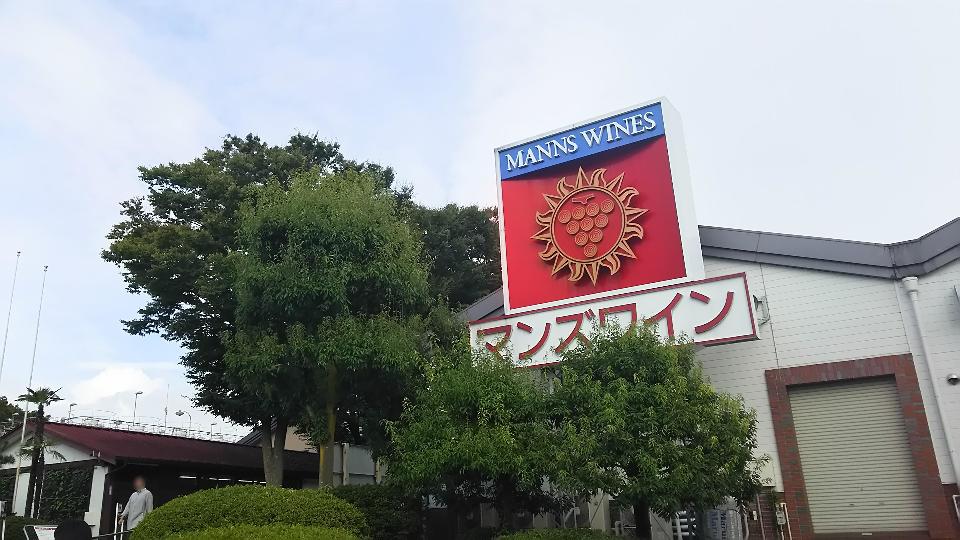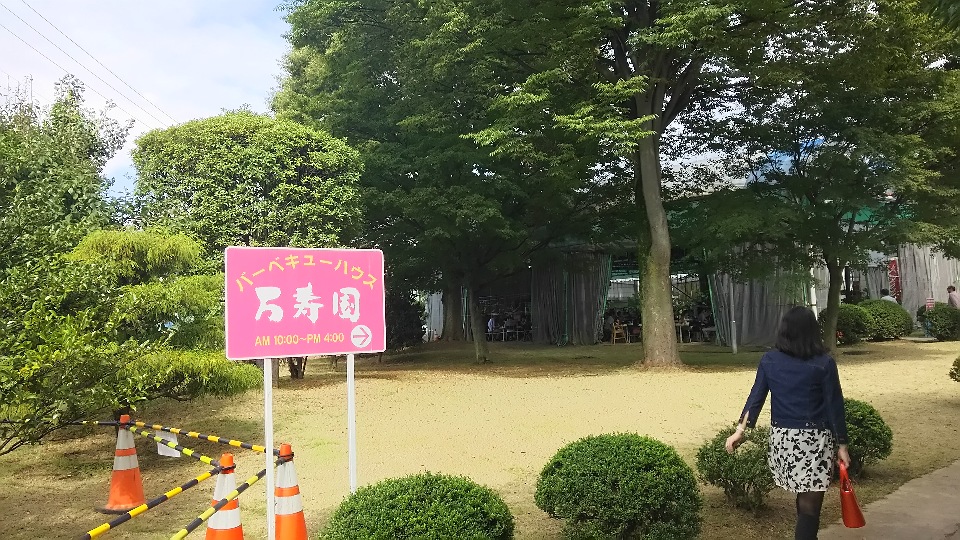 It is outdoor, but because it has a roof it was perfect for barbecue.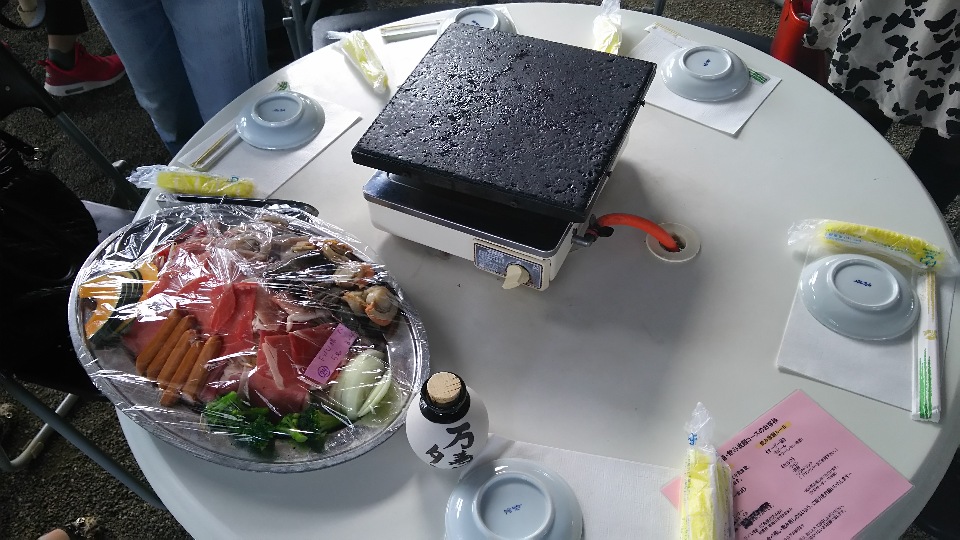 There are also meat and vegetables, seafood such as shrimp, scallops and squid.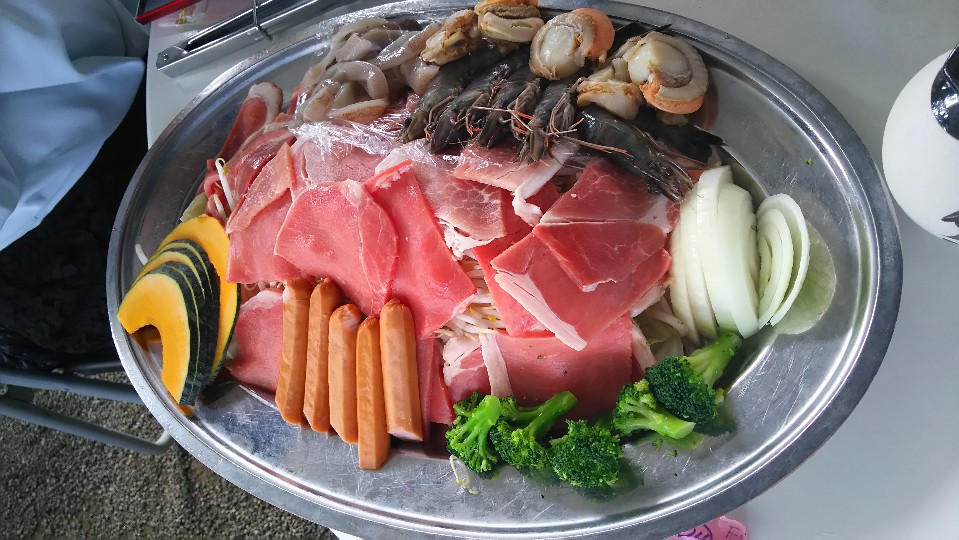 All these ingredients are free! All you can eat for 90 minutes.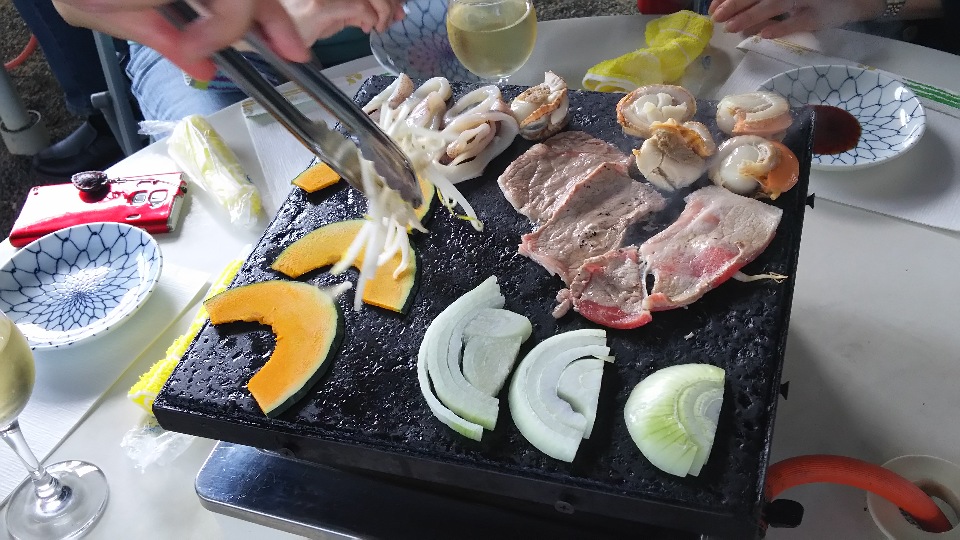 Bake on a stone and add a sauce.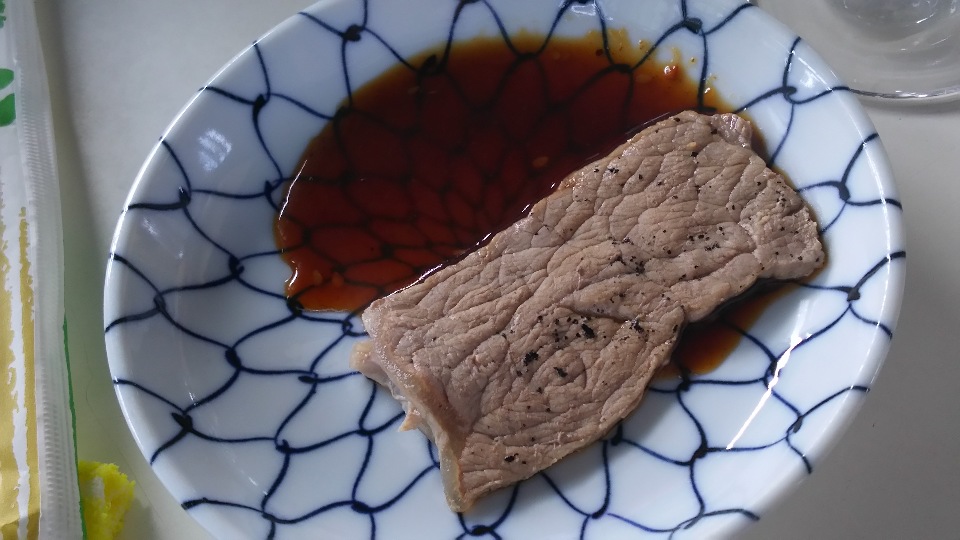 Delicious!
All you can drink beer and wine.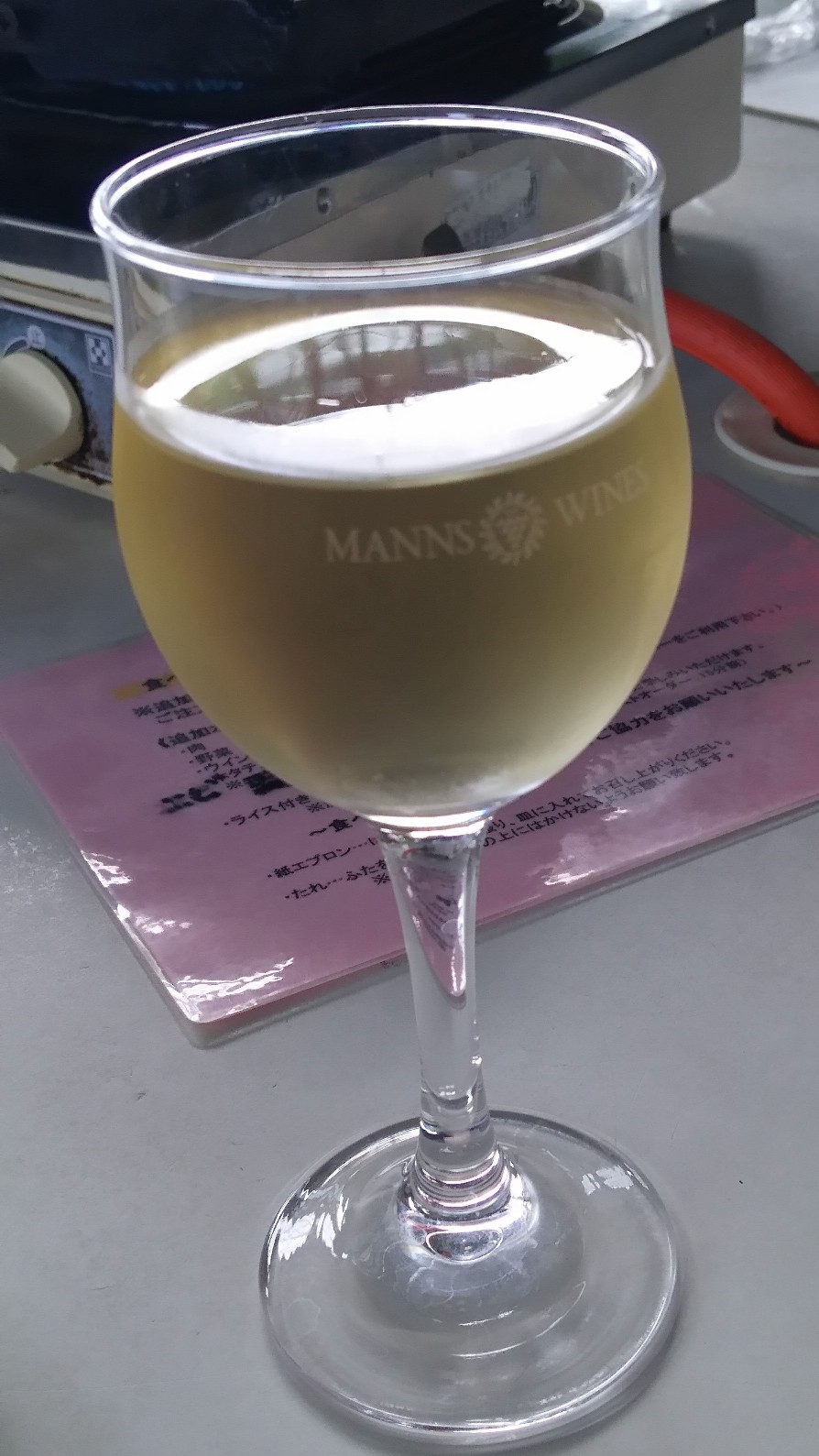 Everyone replied firmly, I ate a lot of stomach and drank.
In the MANNS WINES Katsunuma, you can visit the factory and wine tasting in the kiosk.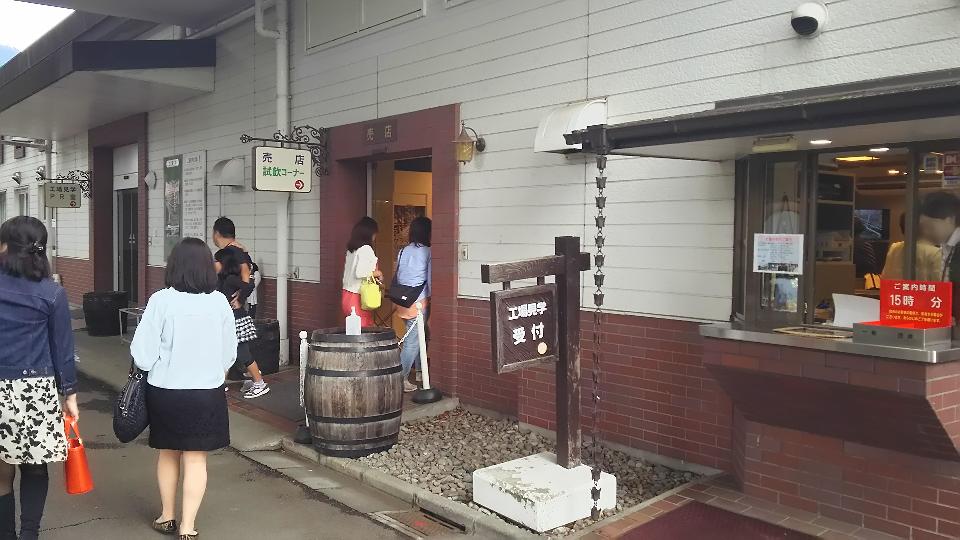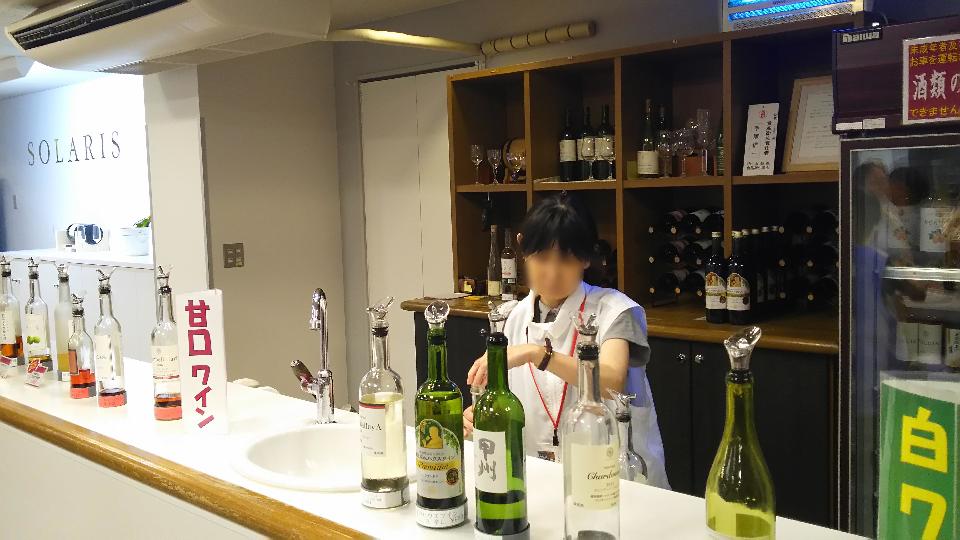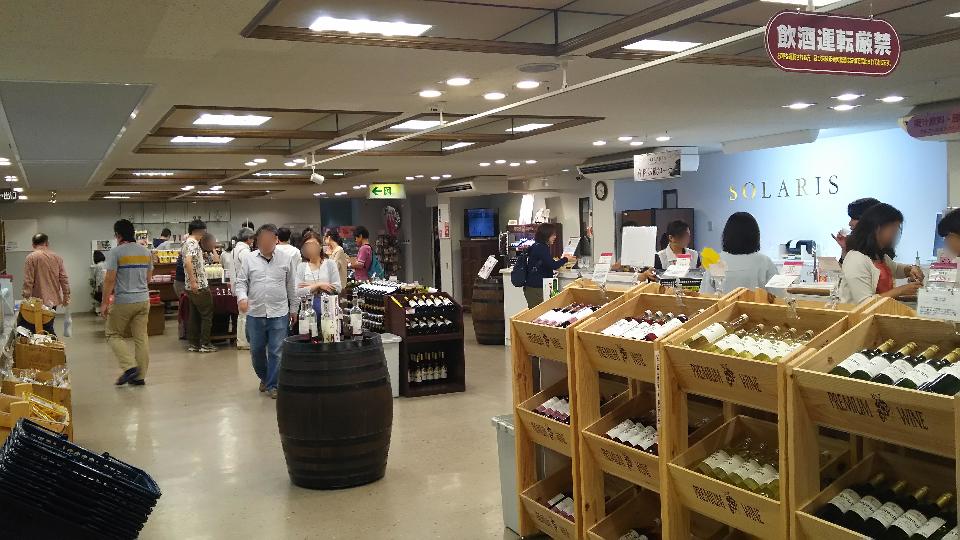 When you visit the factory, you will be able to receive explanations of various exhibits.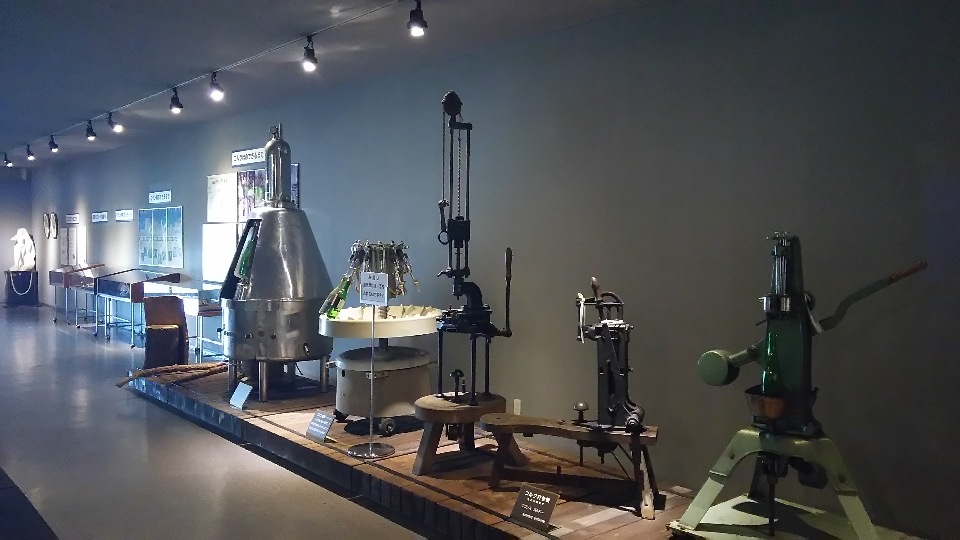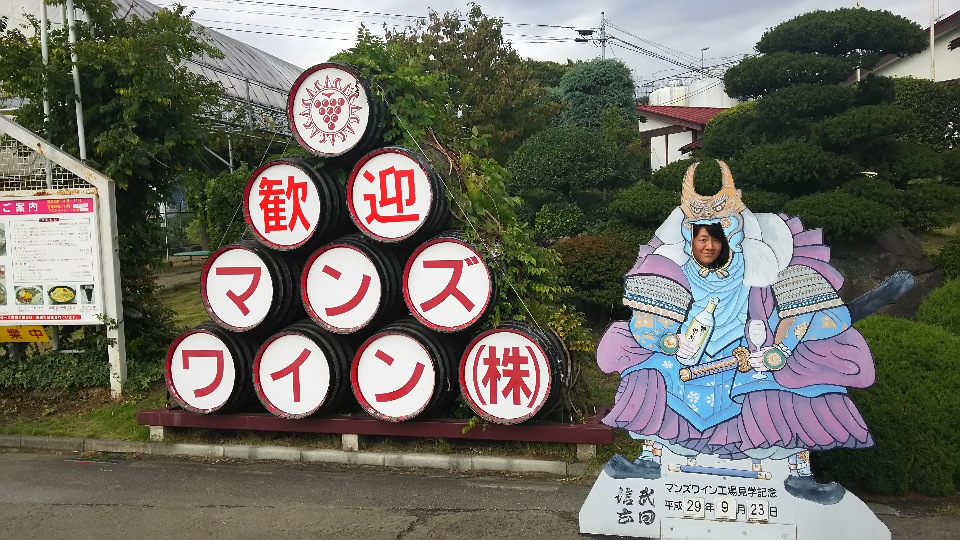 Actually, this tour was participated by the labor union of the company, so we could participate cheaply.
The same kind of tour is about 7,000 yen ~ 8,000 yen starting from Tokyo.
Also, if you are just grape hunting, you can go directly to the vineyard.
In the Kinbaraen, it is 1,000 yen in 40 minutes.
In addition, the bus to go this time met with a heavy traffic jam on the road and arrived at the vineyard one hour and 30 minutes behind schedule.
Originally we planned to visit the winery factory, but unfortunately it was abandoned ...
Because it is a day trip, there is time to go home so it can not be helped.
When it comes to sightseeing season, it is regrettable that many traffic jams occur in the road in Japan.
But, fruit hunting, you can eat delicious things while experiencing, I would like you to go!
Detailed information
Name:Kinbaraen
Address: Koshu City Katsunuma Town Equipments 1256
Phone Number: 0553-44-0200
Business Day: Early July to Early November
Website:http://www.yamanashi-kankou.jp/kankou/spot/d-29.html (only Japanese)
Name: Barbecue House Manjuen
Address: Koshu City, Yamanashi Prefecture Katsunumacho Mountain 400 (within MANNS WINES Katsunuma Winery)
Phone Number: 0553-44-1778
Sales Day: Every day except special holidays from April to November (Winter holiday from December to the end of March)
Website: http://www.mannswine-shop.com/winery/katsunuma/rest.htm (only Japanese)