There are famous foods in each of the land in Japan, but as a specialty there are also many shops, so I'm confused as to which shops to choose.
What do you do in such a case?
Now I think that there are many people searching the Internet , but it is best to ask the locals as well.
If you are not familiar, please check the reviews of the local reviews and shops.
This time I really wanted to eat Hakata's water cooking, I tried picking a shop by listening to information from people from Fukuoka at work but it was a day trip that I did not have time
Water cook (Mizutaki)?
Water cooking is one of hot pot cooking that cooks water in a pot and cooks chicken, vegetables etc and eats it.
There are Hakata and Kansai style, but this time it is Hakata style.
Nagano which is a long-established store of water cooking representing Hakata on Tsushima-ku Road, Fukuoka City.
This is a popular shop in Fukuoka, but reservation is indispensable, but reservation of the night can not be taken quite well, miraculously I take a reservation for Saturday afternoon.
The shop is about 10 minutes on foot from Nakasu Kawabata Subway Line Airport Line.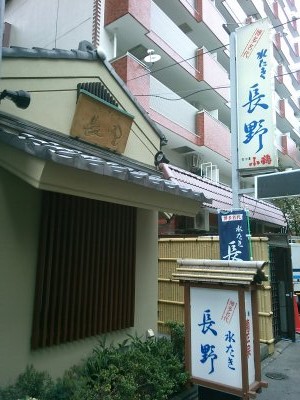 Well, it's time to start lunch.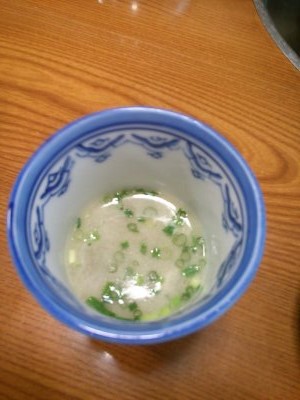 First, a of chicken with plenty of collagen. This is rich and delicious.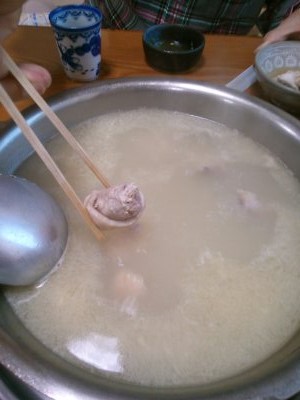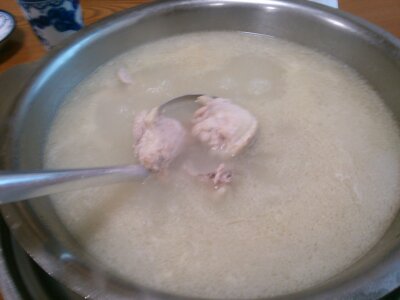 Chicken is Hakata brand (Hanamidori).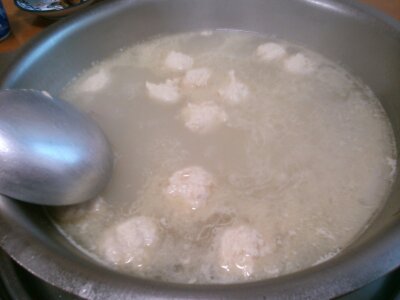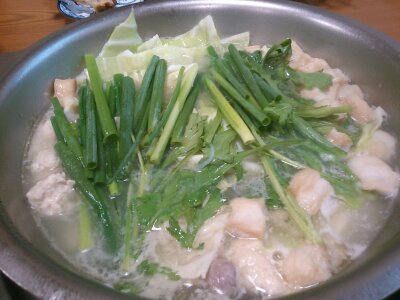 Put some tsukune and vegetables and boil it a little, it is complete.
Delicate, thick and soft chicken meat is a taste that you can keep eating forever.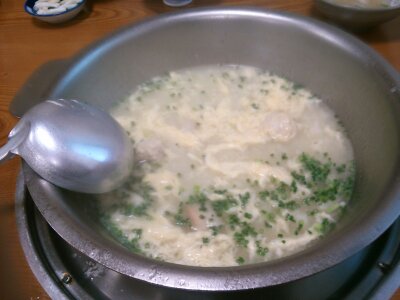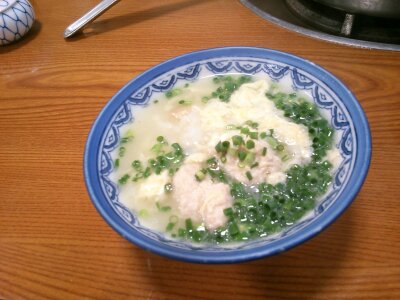 Finally put rice and eggs, finished Zosui(rice porridge)! !
I am full of stomach. With this, it is roughly 3,000 yen per person.
Traveling around Hakata after a meal
I have a lot of stomach and it is still several hours by the time I go home, so I decided to take a walk with Hakata.
I went from the store past Nakasu Kawabata Station to Hakata Station for now.
There is Susaki Ebisu Shrine a few minutes on foot from Nakasu Kawabata Station.
Mr. Ebisu is worshiped, there seems to be a benefit of business prosperity, harvest prayers, voyage safety.
The funniest thing is that there was a temple called Takifukuji next to this shrine.
This is the temple of Jodo sect that was created between 1615 and 1623. You could be happy if you visit both.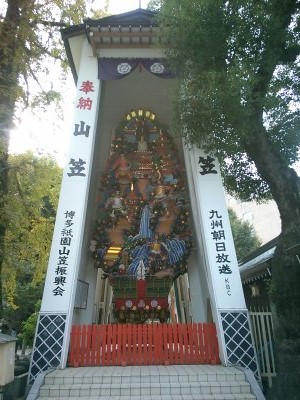 From Suzaki Ebisu shrine past Hakataza, walking further towards Hakata station is Kushida Shrine.
This is the general guardian of Hakata, the locals are called Kushida san.
There is a spiritual spirit with the legend that you can live long when you drink.
In addition, you can see decorative Yamakasa like a photo.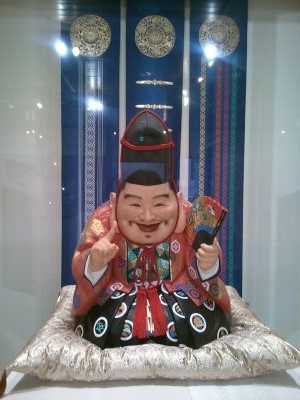 Next to Kushida Shrine, there is Hakata Traditional Crafts Center, where you can see traditional crafts such as Hakata-ori(fabric) and Hakata dolls.
The opening time is from 10:00 am to 6:00 pm closed.but you can visit for free.
While walking with delicious food, it was a fun day trip, but for those who are a bit tired to walk around, I recommend the Fukuoka city center 100 yen bus.
You can use the Fukuoka city center area linking Hakata Station, Kuramoto, Tenjin, and Kyoto station in 100 yen.
For details, please check the website of Nishitetsu Bus.
Detailed information
Name: Mizutaki Nagano
Location: Fukuoka Prefecture Fukuoka City Hakata-ku, Hakuba-ku 1-6
Business hours: 12: 00-22: 00
Phone number: 092-281-0105 Reservation)
Nearest station: 10 minutes on foot from Nakasu Kawabata Station on subway line
Parking lot: None (using nearby coin parking)
Map: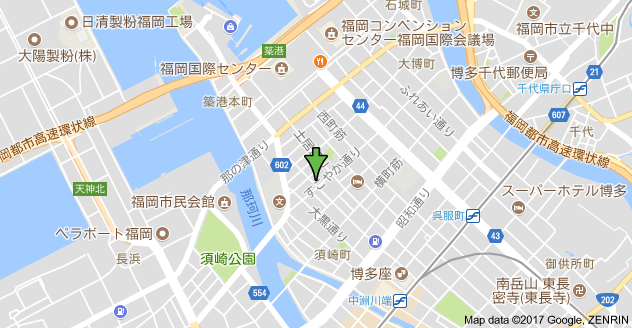 Name: Shimosuki Ebisu Shrine
Location: Sukazaki, Fukuoka City Fukuoka City 13-8
Name: Hakata Traditional Craft Center
Official website: http: // hakata-dentou-kougeikan.jp/
Name: Fukuoka city center 100 yen bus (Nishitetsu bus)
Official website: http: //www.nishitetsu.jp/bus/rosen/100. html