There are many houseboats called "Yakata bune" from Asakusa, Harumi, Odaiba, etc in Tokyo in the summer. It is a "Yakata bune" that enjoy banquet and meal on board o and you can enjoy Japanese culture.
Tempura, sashimi and pan are standard service on "Yakata bune" , but I think that there are many people who are not feeling good at smelling oil because it is easy to get drunk when shaken on a boat. So, this time we introduce a Teppan-yaki houseboat "Takumiya".
Where is on boarding
The meeting place of Mr. Takumiya is the Echyinoshima boarding area and there are three nearest stations.
1、JR Keiyo-line, Etchūjima, exit 1 or 4, 3 min. walk
2、Yurakucho line or Oedo line, Tsukishima, exit 4, 5 min. walk
3、Tozai line or Oedo line, Monzen nakacho, exit 4, 8 min. walk
Any case, please walk toward to Etchūjima swiming pool.
Starting time and cources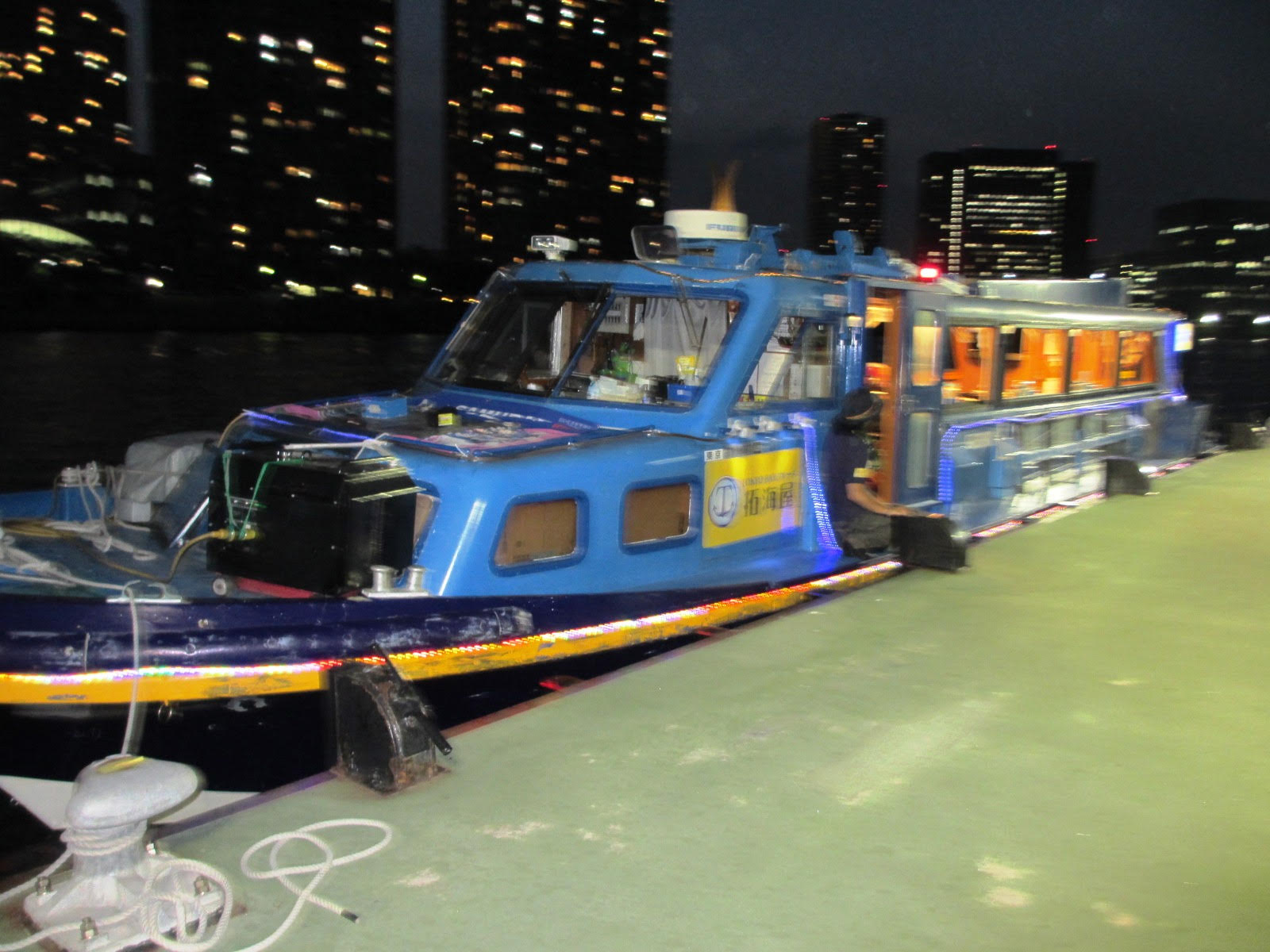 The departure time is 3 flights a day, 12:30, 16:30, 19:30, but other time is also available for consultation. Also, if you have a group of 20 upto 32 people, you can also charter.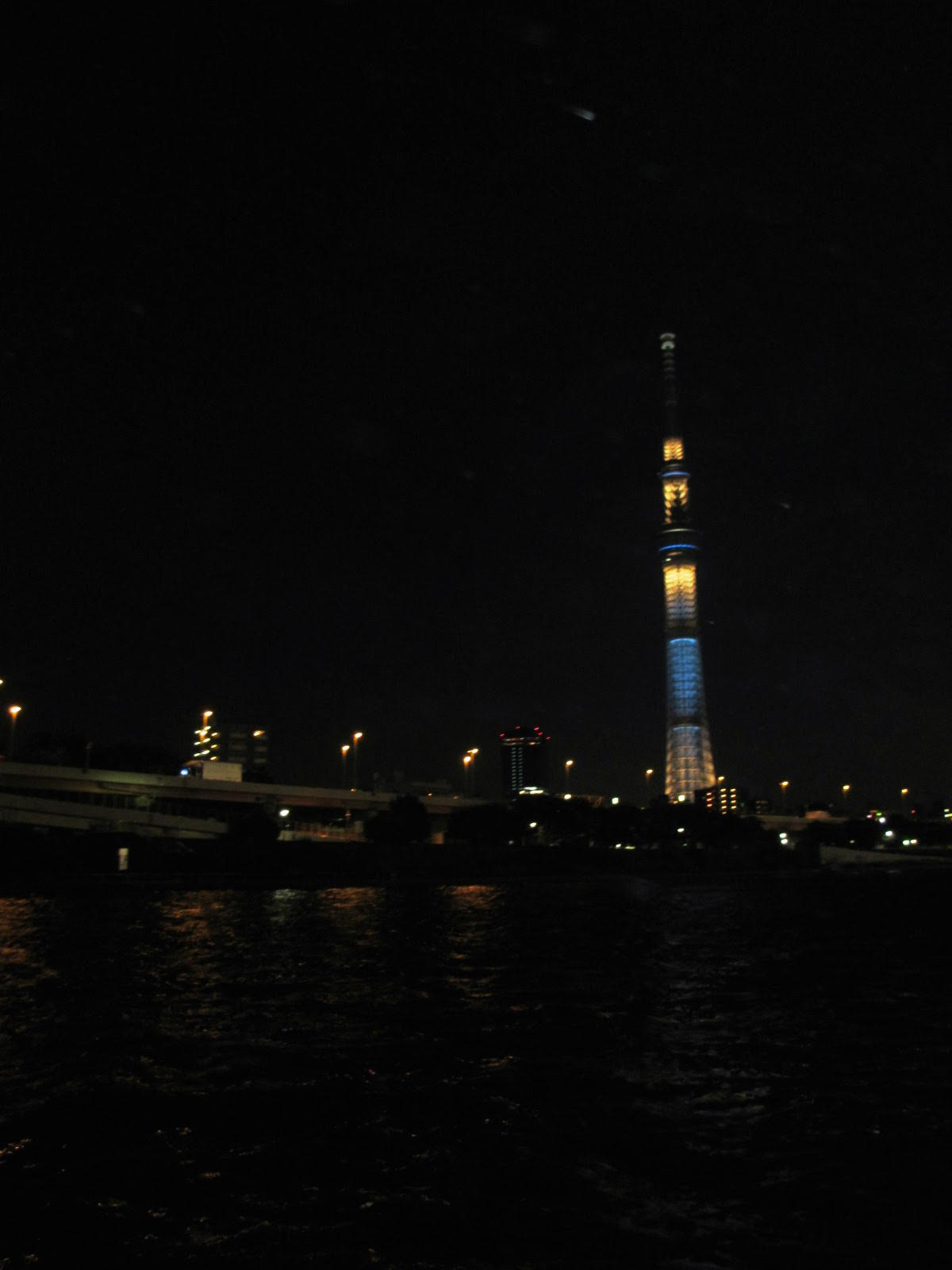 There are two courses, the sky tree viewing course start from Eigai bridge, Sumidagawa Ohashi Bridge, Kiyosu Bridge, Shin Ohashi Bridge, Ryogoku Bridge, Kuramae Bridge, Umaya Bridge, Komata Bridge and Azumabashi Bridge. The Odaiba round-trip course start from Chooohashi Bridge, Tsukuda Ohashi Bridge , Kachidoki Bridge, Tsukiji, Tokyo Tower, Rainbow Bridge and Fuji TV.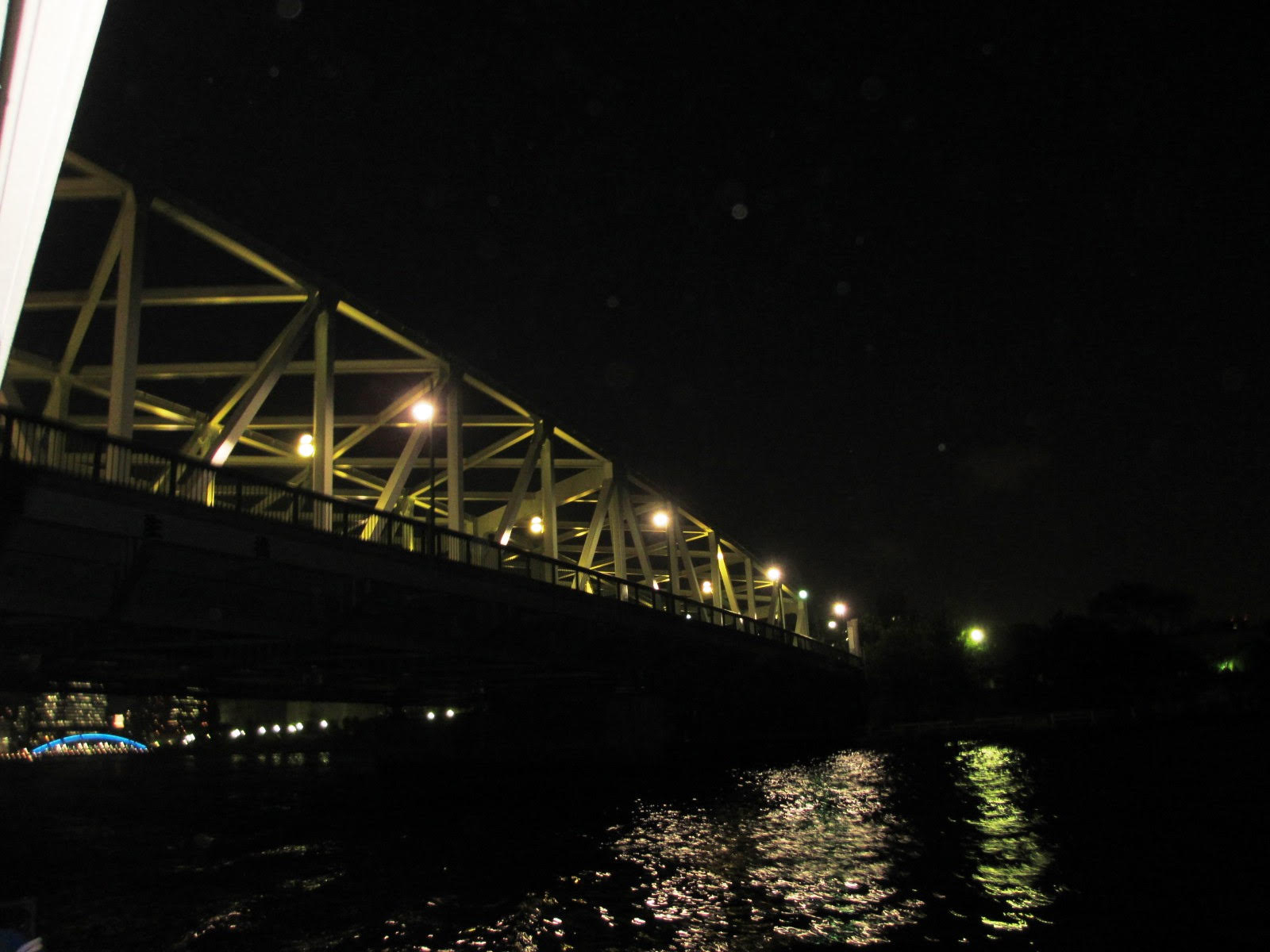 Course and B-level gourmet
Well, as for the menu, ,Monja - yaki, seafood butter roast, various teppanyaki, yakisoba, okonomiyaki etc. Drinks, beer (with non alcohol), sour, cocktails, soft drinks and so on are available.
From course of 4,900 yen, you can choose two items from among all the menus, one by one as you like. Also, the confortable course is 5,900 yen and the full Gatsuri course is 6,900 yen, both of which are tax inclusive and you can eat 2 hours. When selecting a course, you can not select different courses in the same group. For elementary school students and below, we discount 1,000 yen from the above rates, and 1,000 yen for preschool children. There are also weekday lunch limited price and campaign price, so please check the homepage.
Facilities
There is one Western-style toilet onboard. There is no air conditioner, but it is not so hot as you can open the window. I have an ashtray on the back deck, so I can smoke.
There is no private parking space at the boarding area, people coming by car will use the neighboring coin parking, but confirmation in advance is necessary.
How to book
You can make reservations by phone from 2 months ago. Although it seems to correspond also by e-mail, I do not know whether it can correspond with other than Japanese. Changes and cancellations can be made up to 3 days in advance, but cancellation fee of 50% per person from 2 days ago to the previous day and 100% on the day will be generated. However, in the case of flight cancellation due to deterioration of weather conditions, natural disasters such as typhoons, earthquake disasters, ship's engine malfunction, cancellation fee will not occur.
Information
Name:Tokyo Bay Cruise Takumiya
Address: Higguchi Building 1F, 1-7-11 Shiomi, Koto Ward, Tokyo
Phone : 03-5653-3326
Reservation direct phone: 090-1739-3326
Reservation reception time: 10: 00-19: 00
Fee:Course:4,900 yen Confortable course:5,900 yen, ull Gatsuri course :6,900 yen
Payment:Cash only
E-Mail:info@takumiya-cruise.com