Now I'm challenging Pancake Tours!
Following "Pancake Tours 2017 Challenge ~ Part 1 ~" and "~ Part 2 ~", I have tried the third shop!
sunny STORE & CAFE's very tasty Pancake!
We visited at the third store on Pancake Tours, "sunny STORE & CAFE (サニー ストア & カフェ)".
This was my first visit.
Places are Harajuku and Omotesando. It is close to the working holiday connection which went to the 2nd store.
Limited pancake was limited in quantity due to the amount of dough, so we went at the same time as we opened so as not to miss it!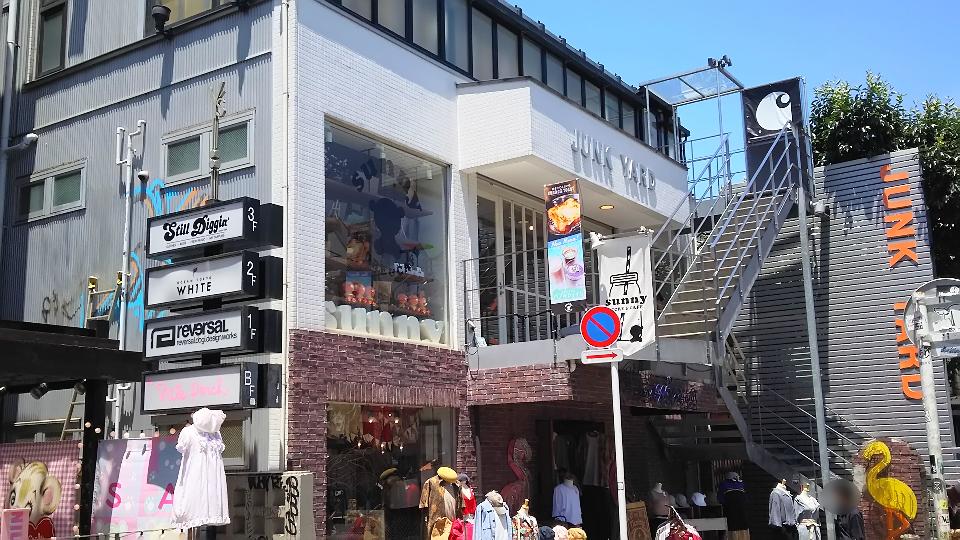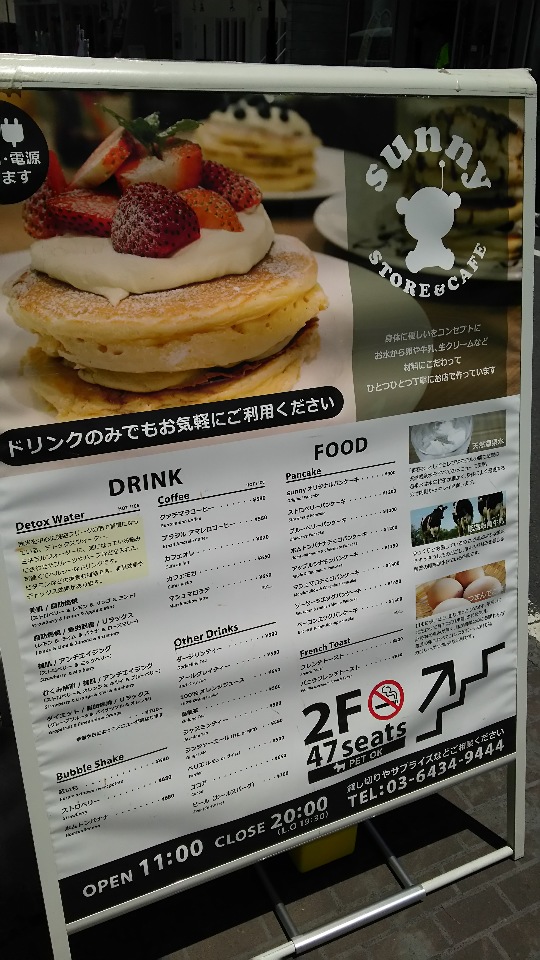 This water seems to be using natural hot spring water.
In addition, there is detox water in the drink, and it can choose by the effect such as anti-aging and relaxation.
We also got a detox water firmly this time!
I made strawberries of apple, fat, burning effect, apple, lemon, mint and detox water.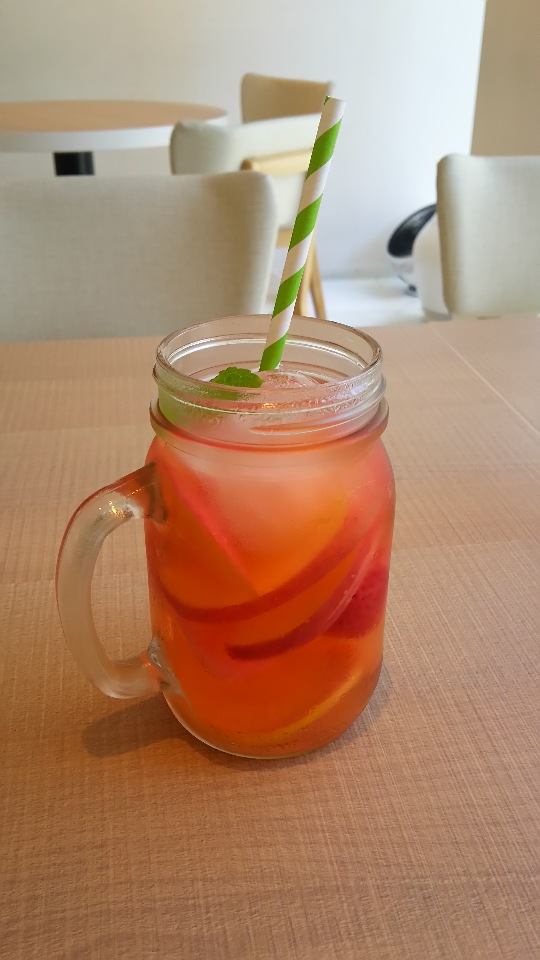 With a refreshing color, with fruits, it seems high skin beautiful effect!
The flavor of the fruit is solid, mint accents.
The sun was strong from the morning and it was hot, so it's cool with a cool drink! was.
And the target pancake is "rare cheese in pancake" 1,728 yen (tax included).
Actually, it was a pancake that I wanted to eat the most among pancake tours.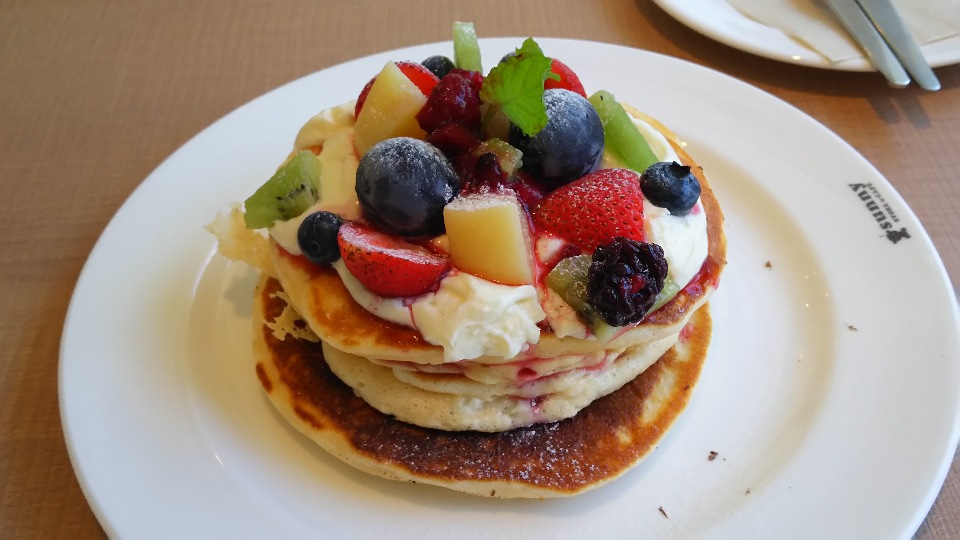 Rare cheese cream is kneaded in the dough, rare cheese cream is also applied to the baked cloth, and there are plenty of seasonal fruits for topping!
Mix berry sauce is also applied.
The acidity of rare cheese cream complements the sweetness.
In addition, toppings fruits, strawberries, blueberries, kiwi, giant peas etc...
This is compatibility of cheese cream and pancake! !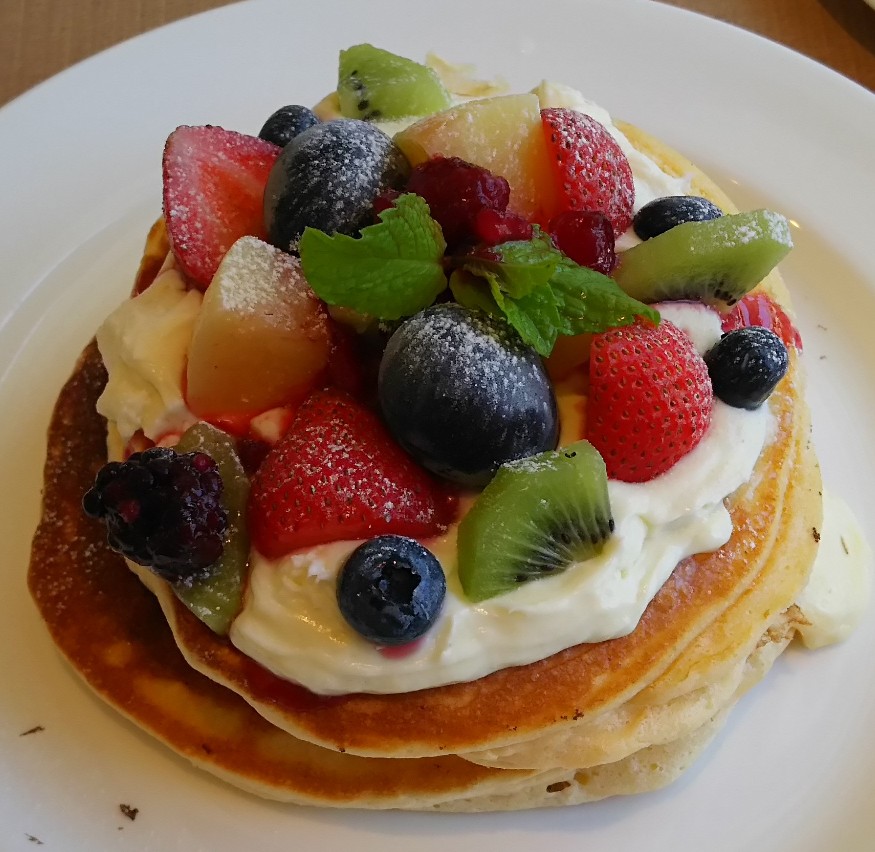 I want to say "tasty!".
Materials such as dough and fruit seem to be particular about domestic production. I felt enough taste just stuck!
The fluffy feeling of the pancake cloth is small, but the taste was the best anyway! !
The interior of the shop was spacious and white was the cleanest keynote.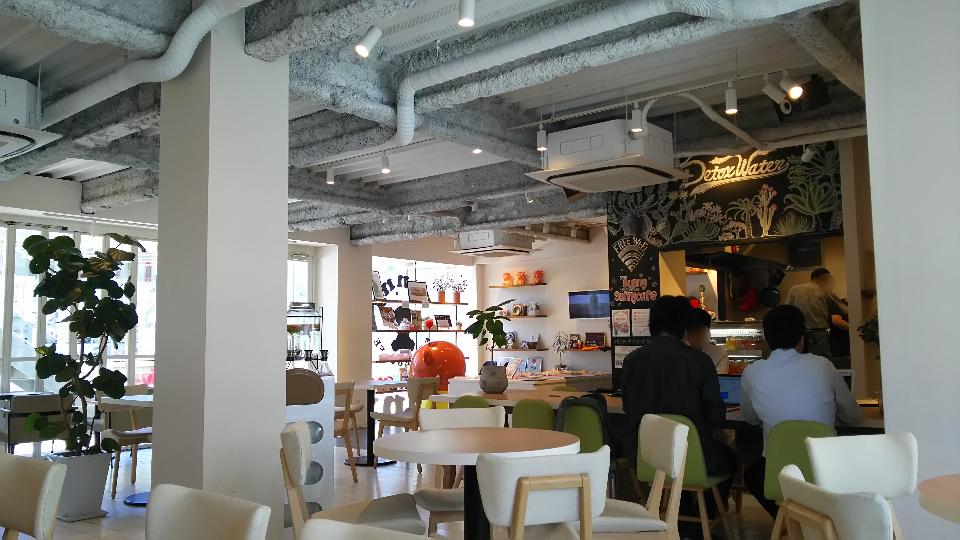 This shop has a pretty mascot character as a symbol, and a stuffed toy was also placed inside the shop!
This time, I was able to sit in a seat with a stuffed animal!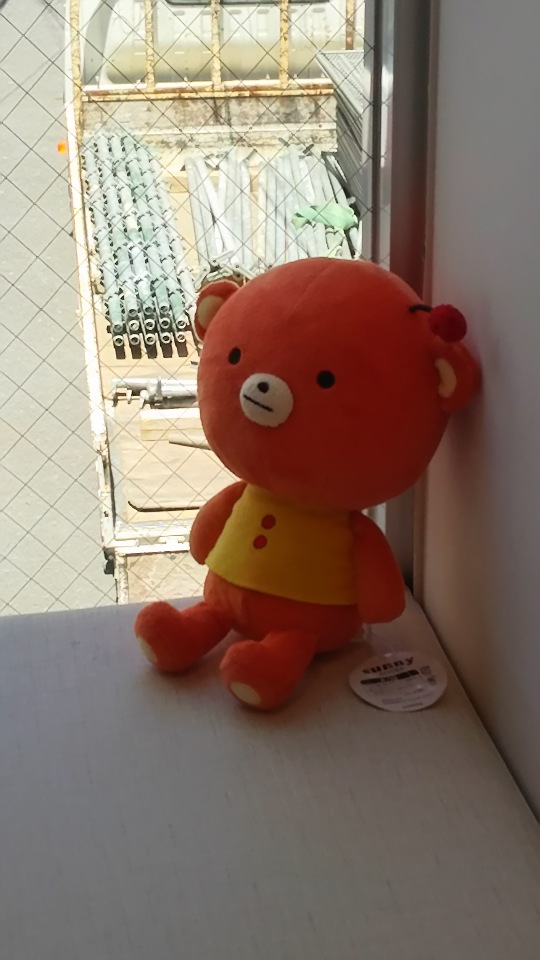 It is cute!
· · · So, the third store of pancake tours was also very delicious!
It was a delicious pancake that I want to eat again!!!
Information
Name: sunny STORE & CAFE
Address: JUNK YARD 2F, 4-26-28 Jingumae Shibuya-ku, Tokyo
Phone number: 03 -6434-9444
Opening Hours: 11: 00-20: 00 (LO 19: 30)
Closed Holidays: None
Homepage: Sunny Store & Cafe Facebook ( https://www.facebook.com/sunnystorecafe/ )
関連記事情報(※記事公開後にリンク)