It is very difficult to catch fish in cold weather. However, there is a way to fish big fish close at hand for the all season.
that is. . . Sea bass fishing! (Fishing Sea Bass)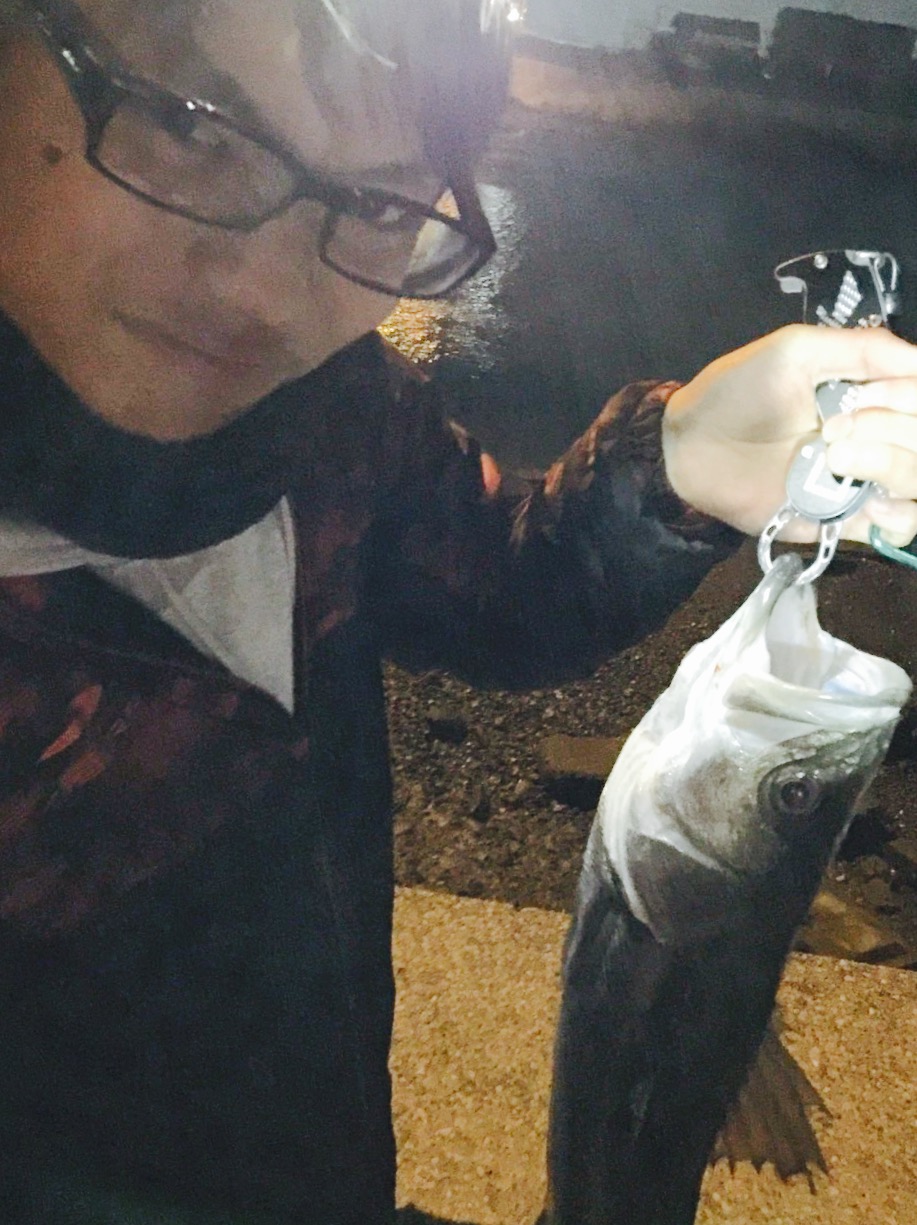 There are times when you can not catch even when you can catch, but there is no doubt that you can be hooked because you can catch big fish without the difficult technology required!
This fishing spot is Tamagawa Rokugo Bridge area
This fishing spot is under the Rokugo bridge in the Tama river, which is about 15 minutes by bike from Keikyu Kawasaki Station and about 30 minutes by walk.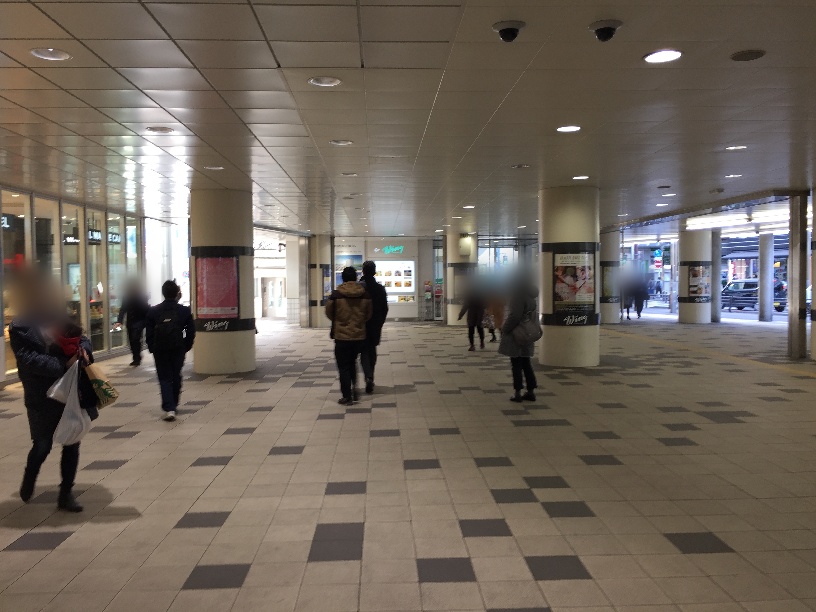 Exit from Keikyu Kawasaki station central ticket gate, turn right.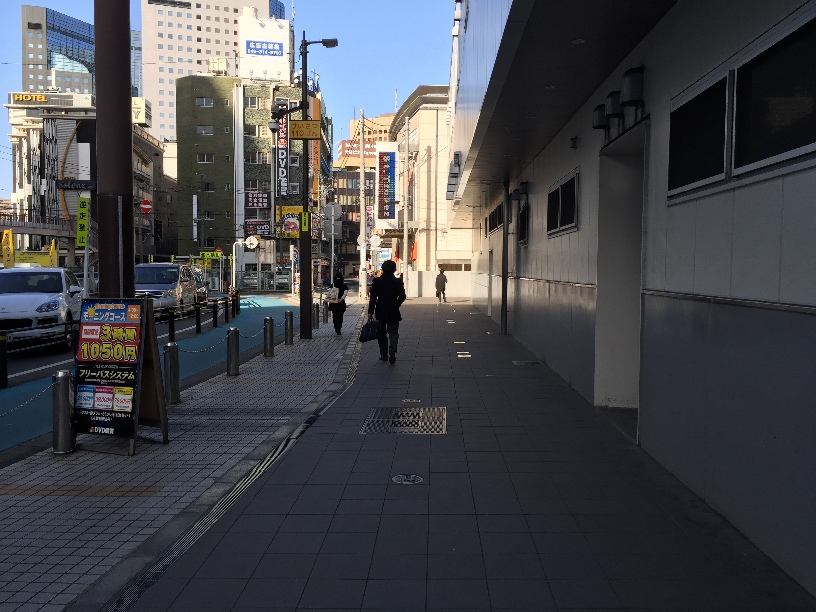 Go straight ahead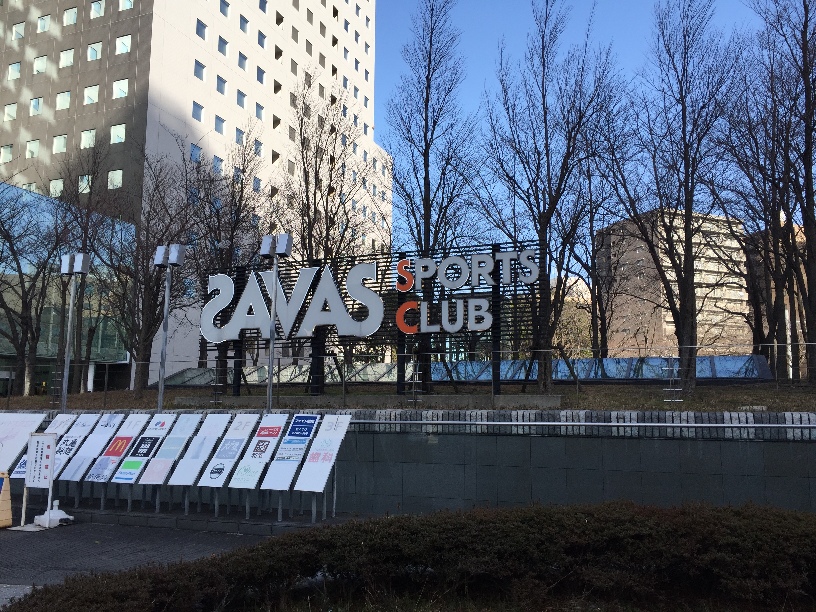 You can see the signboard of SAVAS SPORTS CLUB.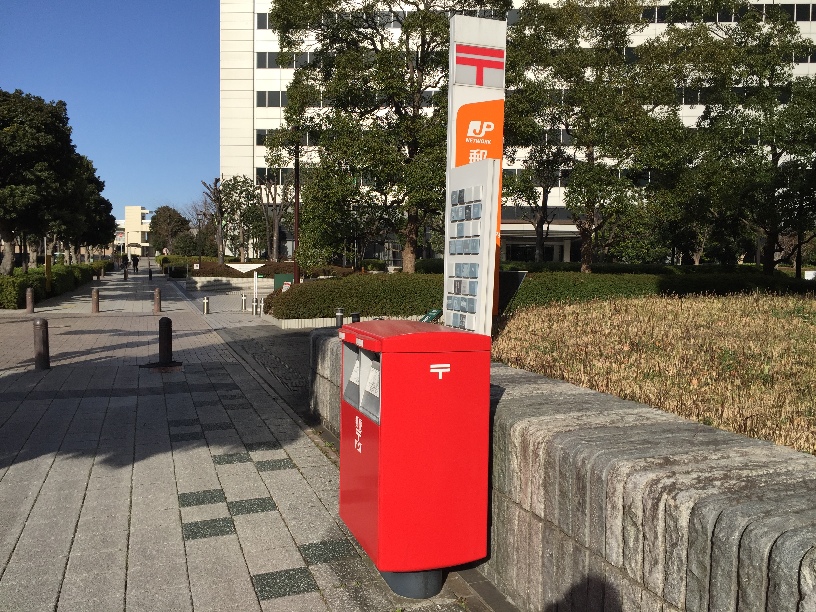 Go a long while looking at the mailbox.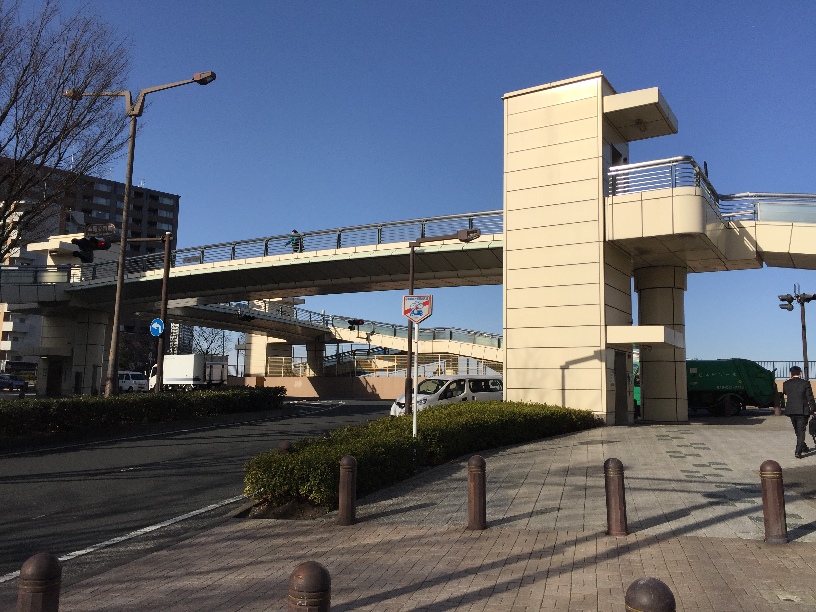 Cross the overpass.Cross the overpass.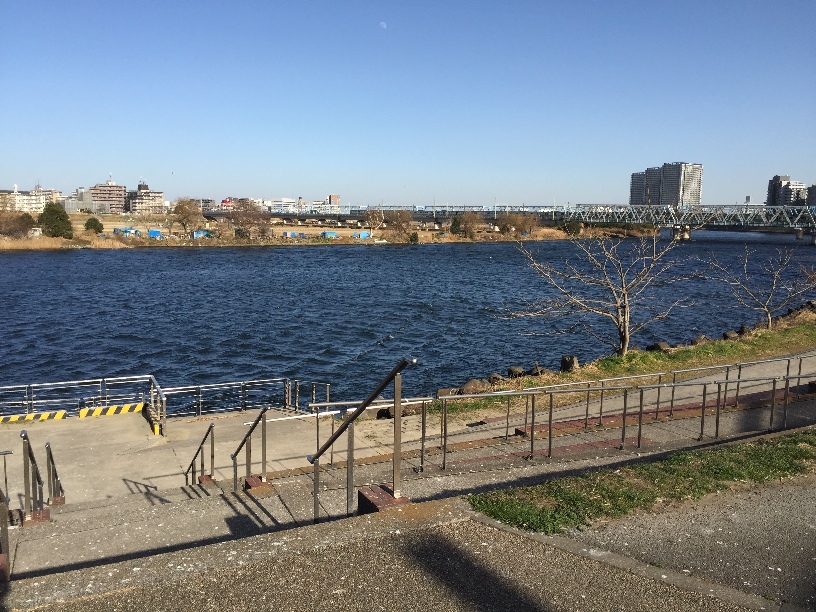 Arrive at the Tamagawa river! From here you can head to the Rokugo Bridge by walking along the river.
Let's begin the fishing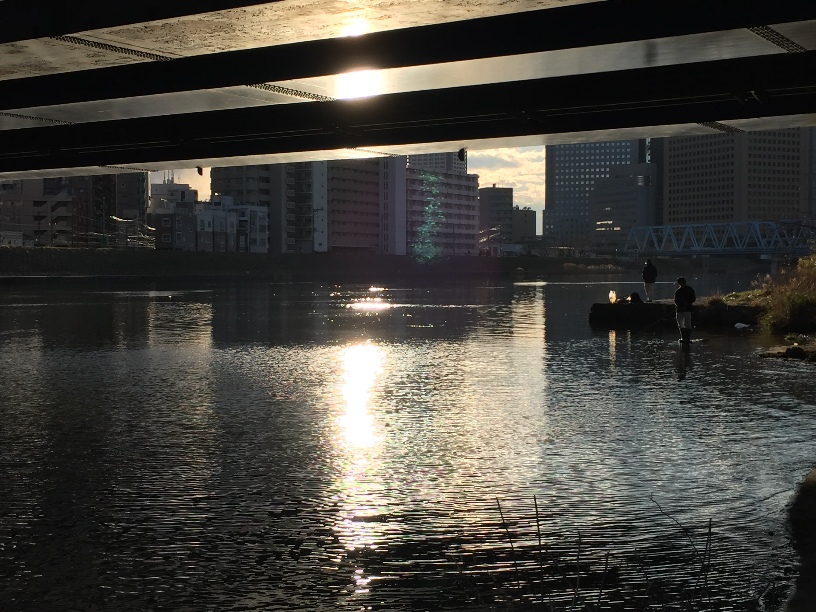 I headed down from Keikyu Kawasaki station by bicycle for about 15 minutes, from the photograph of the Tama River arrival to the downstream from the second bridge, the Rokugo bridge (Tokyo River).
It's a recommended point as sea bass can catch well here.
The tools used this time are fishing rod, reel, fishing line, shock leader, lure and its snap, tamo, boots.
There is a movement of the water surface when sea bass called Rays prey acts, and it was expected to be MAX if you could catch it, but you can not fish inside.
Often say "I can not catch the fish that can be seen", but what does it mean that you can not catch a raising sea bass? I think that ,,,,「
「Comes (゚Д゚) 」
80 cm seemed to be a likely response, but after 30 seconds the line of tricks broke down and a line break.
I lost the coldness and emptiness and decided to go to a new point.
Next point, "Tsurumi river"
I moved to Tsurumi River Point about 40 minutes by bicycle from the previous point.
The Tsurumi River is a recommended point because the sea bass is often caught in the middle area from the downstream area.
Six hours have passed since the beginning of Sea Bass Fishing this time, the strength is exhausting the bottom. What is going to happen, the first one at a time.
「Wow wow」
You can get crazy trying to remove a messy needle! This is sea bass!
I missed Sea Bass earlier, my tension is getting high. I carefully wrapped the reel so that I could not escape and had my friend prepare the net.
Finally I picked up about 65 cm of sea bass. Although the nickname changes depending on the area, 65 cm is not so large in Sea Bass which is a surviving fish whose name changes like Seigo (~ 30 cm), Hookco (31 to 59 cm), Suzuki (60 cm ~) and so on.
After fishing Sea bass?
Sea bass is a white fish and tastes delicious, it will be used for Japanese, Chinese cooking etc., but this time it was not fished to eat so I caught the feelings of thanking my heart I politely returned it to the river.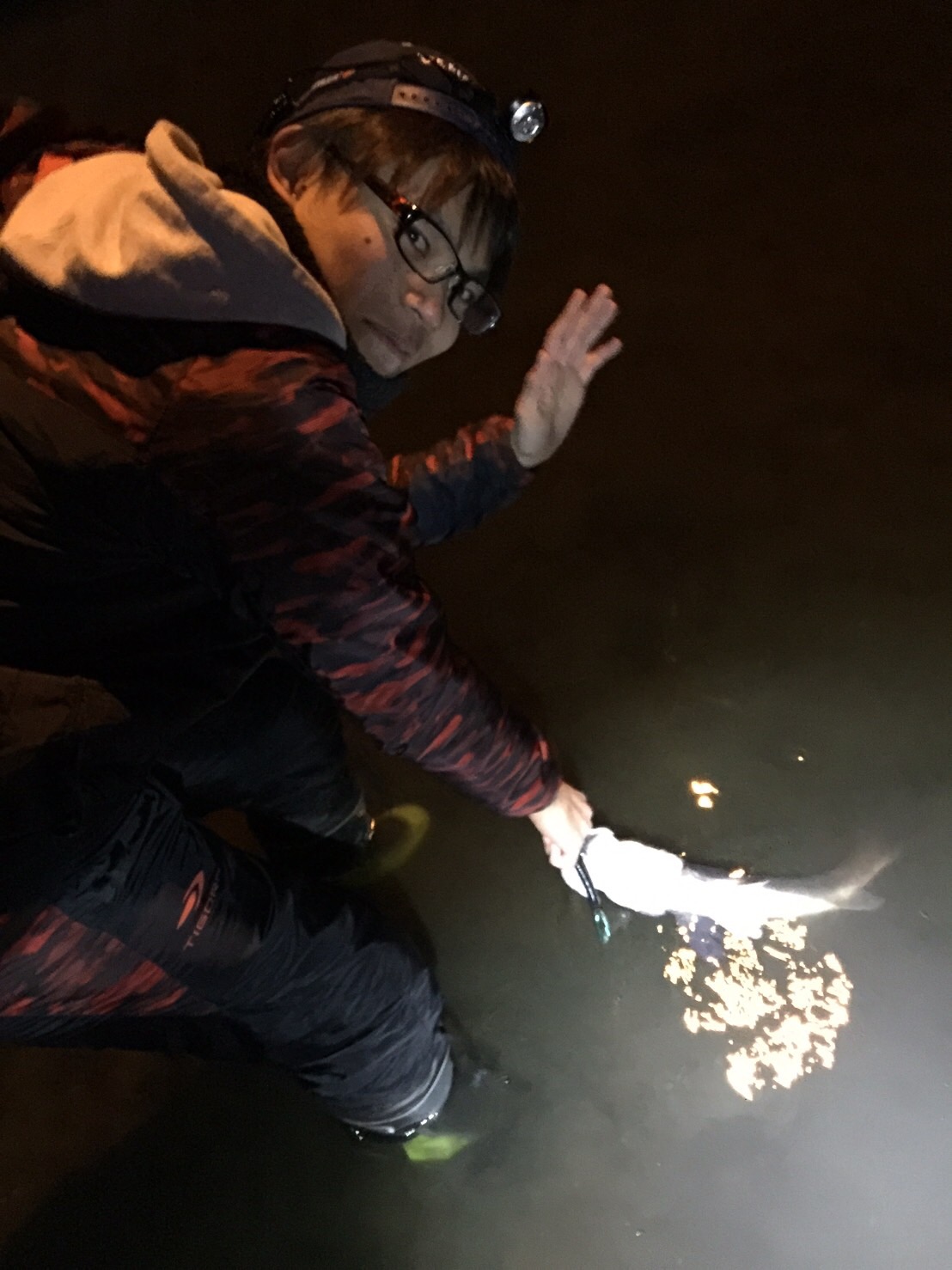 Goodbye Sea bass, return to the river. Take care. Please be catched again. It is not something that has been accumulated that the prey that I ate when I was hungry from a sea bass was a lure with a needle.
After that, a friend was accompanying caught a carp of 72 cm, and the record of that day was repainted.
Target seasons
This fishing was done on the tide of February 11, 2017. If it is a large tide, the influx from the river is the largest and the sea bass that was in the sea will come up to the river so it is a great opportunity for sea bass fishing. In addition, the lure which fished the sea bass this time is the "AREA 10 EVO" sinking type lure, which increases the probability of catching more than a floating type lure. Let's take care of the underwater rocks of rocks and stones.
Also, the temperature of winter night is quite cool so let's enjoy fresh sea bass fishing in a warm cool enough!