Spring is a strawberry season,so a lot of desserts using strawberries will appear in Japan!
Strawberry Desert Fair to be held every year in Hilton Tokyo in Shinjuku is very popular, and when I noticed last year it was already sold out by appointment, so I have been retry this year!
Recommended for early reservations due to the popular fair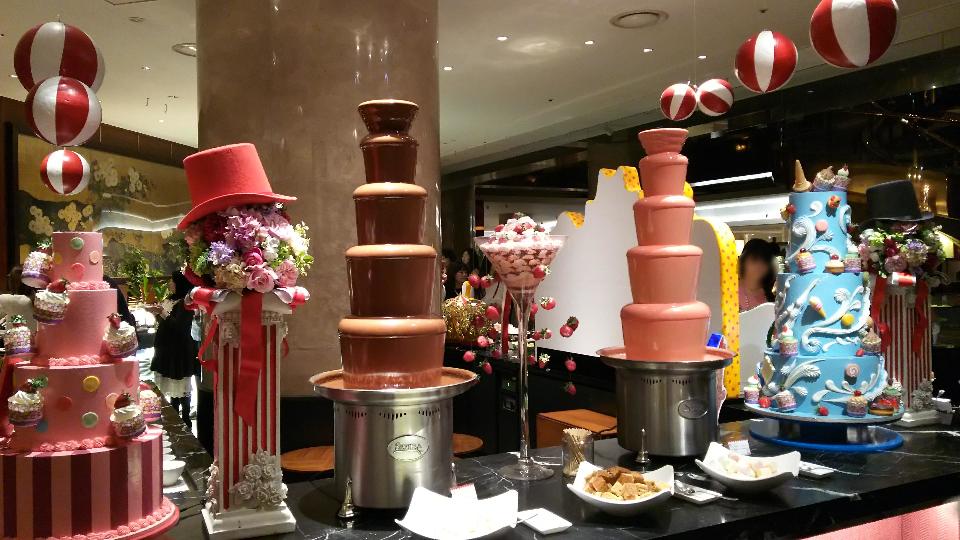 This period is December 26, 2016 (Monday) - May 31, 2017 (Wednesday).
I do not think that it is from this early ... When I reserved around January, That reservation on Saturdays, Sundays and holidays is sold out until the end of the fair · · ·.
The reservation seems to have started from around October or November. I completely missed ....
Strawberry desert buffet is held at "Marble Lounge", but because it is so popular, there are plans for the evening with strawberry dessert and dinner buffet set, strawberry dessert that can be eaten in the Chinese cuisine "Dynasty(Oucho)" And a plan for lunch in Dim Sum, plans that can be enjoyed even if it is not a dessert buffet are prepared.
I definitely wanted to go and booked a dinner buffet and went!
Actually, it seems that the extension of the period was decided after about April this year with too much popularity.
This year, it was until June 30th (Friday).
It is enjoyable even just looking it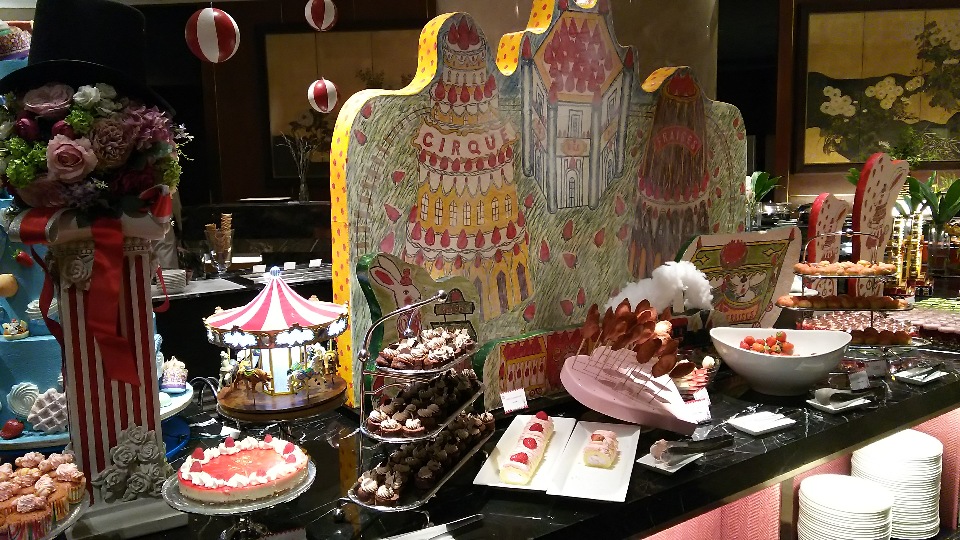 Some day on Saturdays, Sundays and holidays will be in a two-hour system, but I had a reservation, so I went there 10 minutes before the start time . · · · Already long line of waiting queue.
Everyone thinks get in as quickly as possible for choosing from a rich variety?
It was 2 hours since I entered the lounge, so you do not have to rush!
Attractive buffet including delicatessen and roast beef is also attached, but the purpose is strawberry! So, first, from dessert!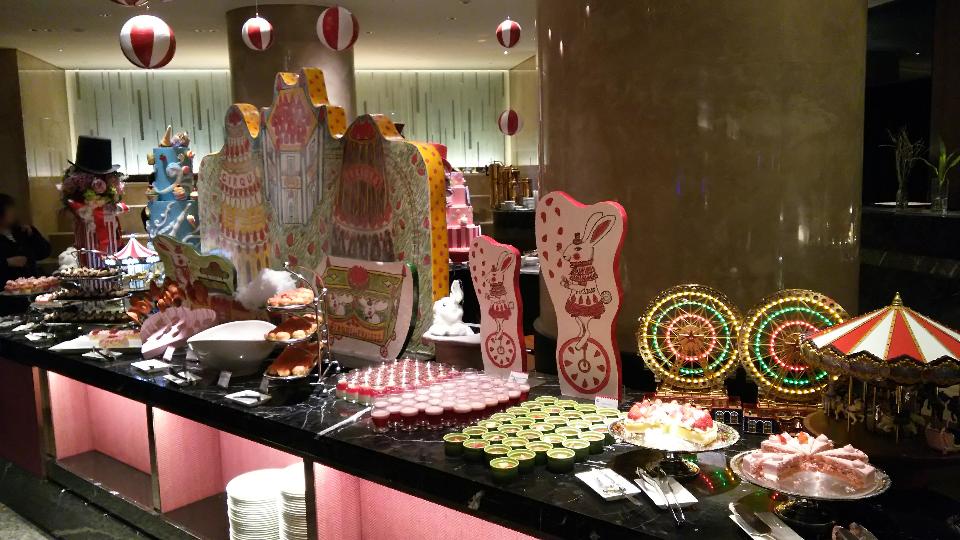 A lot of desserts are lined up on a table decorated like fantasy!
Everything is pretty and exciting!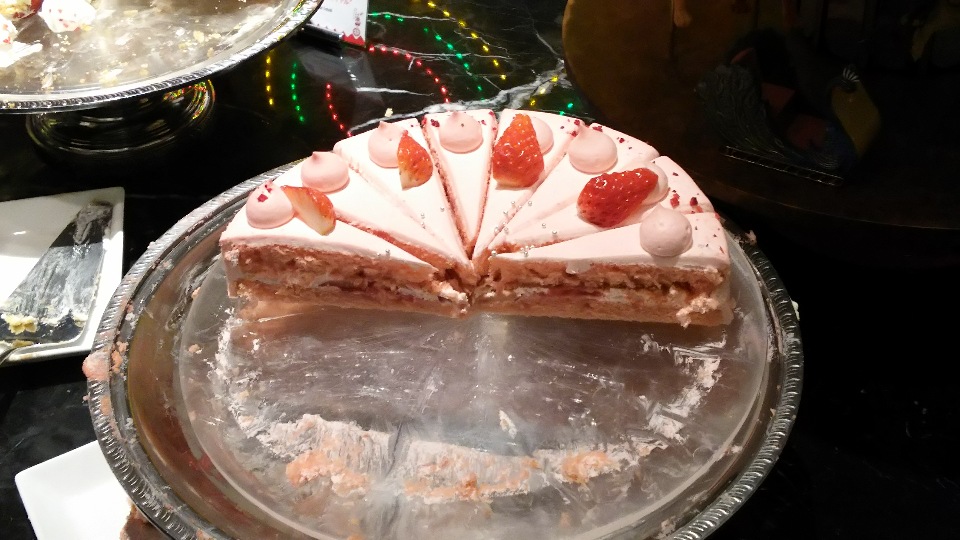 A cake with pink cream abundantly used!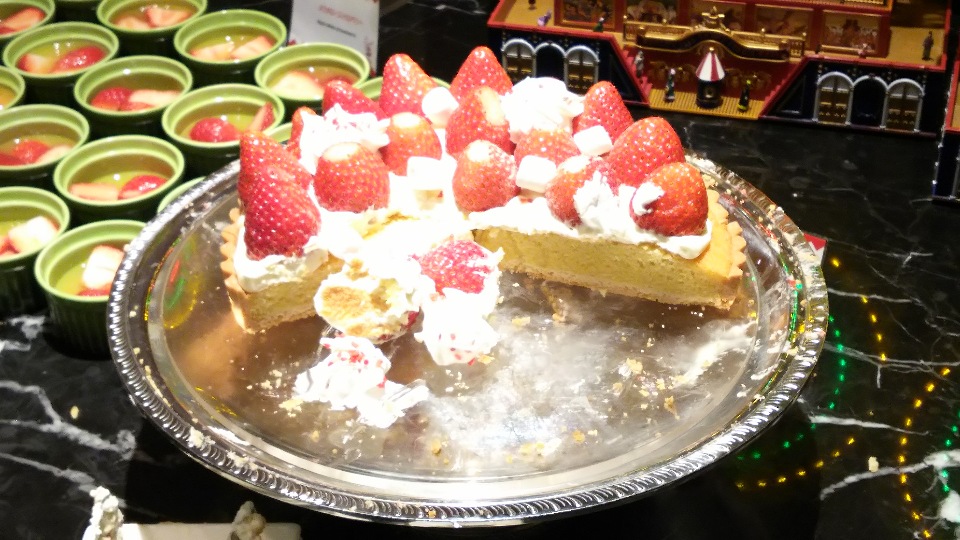 Although the image was too bright, but here's the tart of strawberries!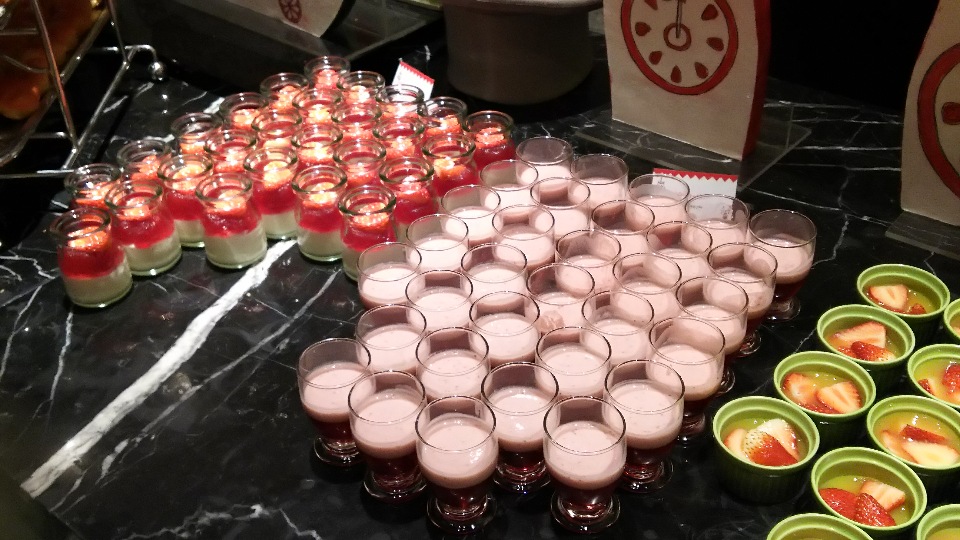 Jelly and creamy yoghurt desserts too!
In colorful, you can enjoy just watching it.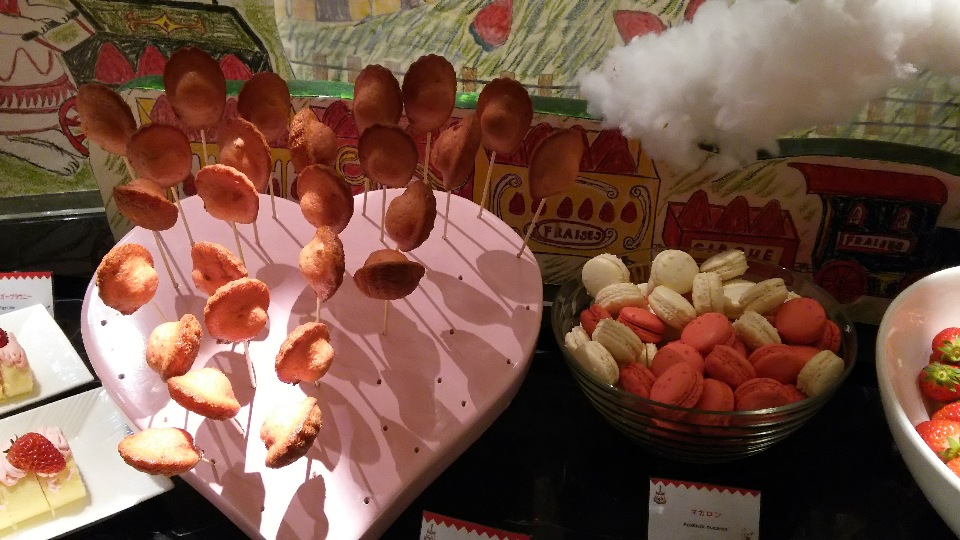 Macaroon is also strawberry color!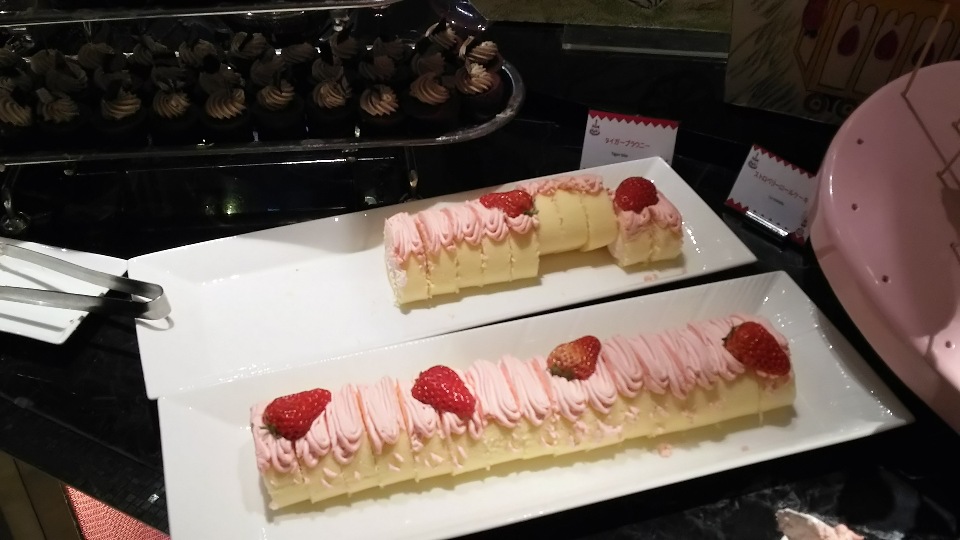 The roll cake was also small so easy to eat.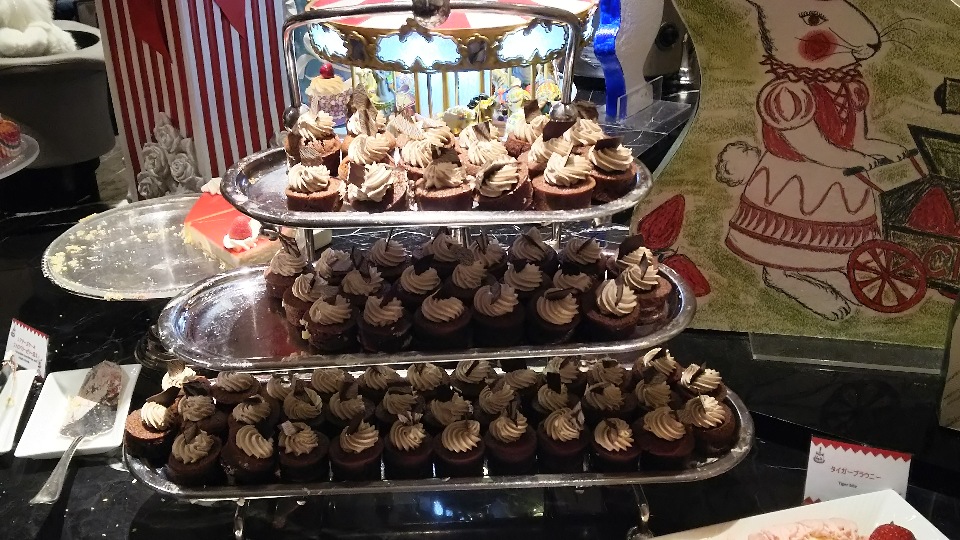 A cupcake is also a bite size.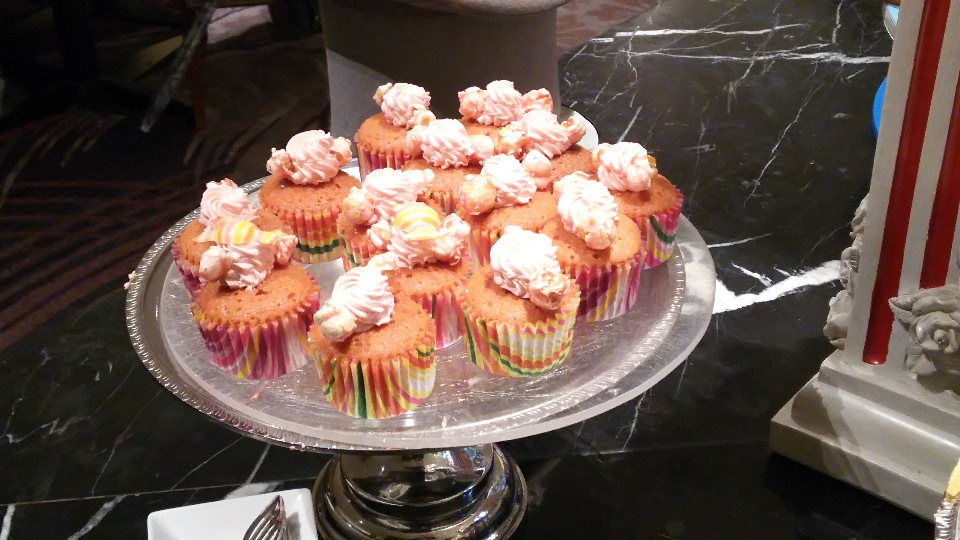 When I finish arrange, I took a photo! Everything was delicious and satisfying my desireness!
lavish intact strawberries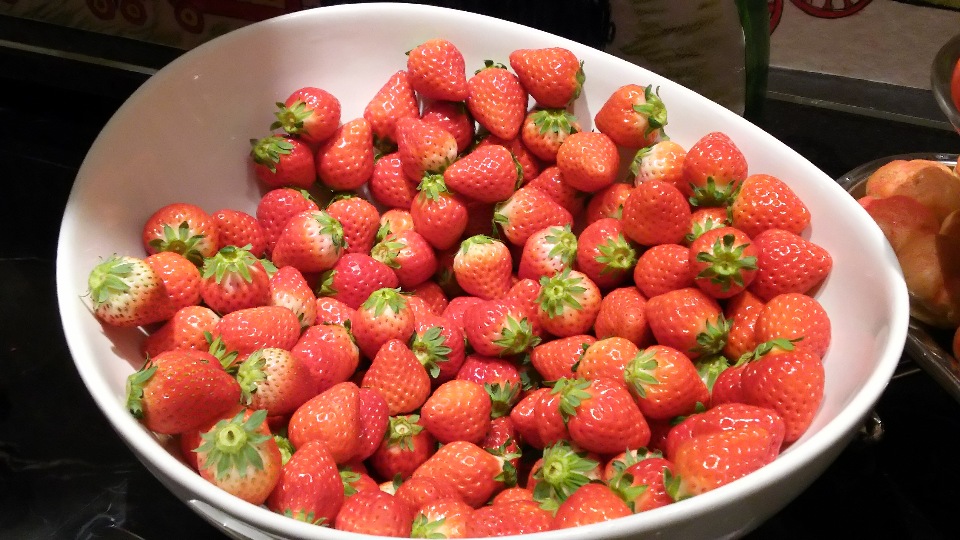 Intact strawberries that sweet and sour taste between sweet desserts.
It is put on the table so much, and you can eat as you want!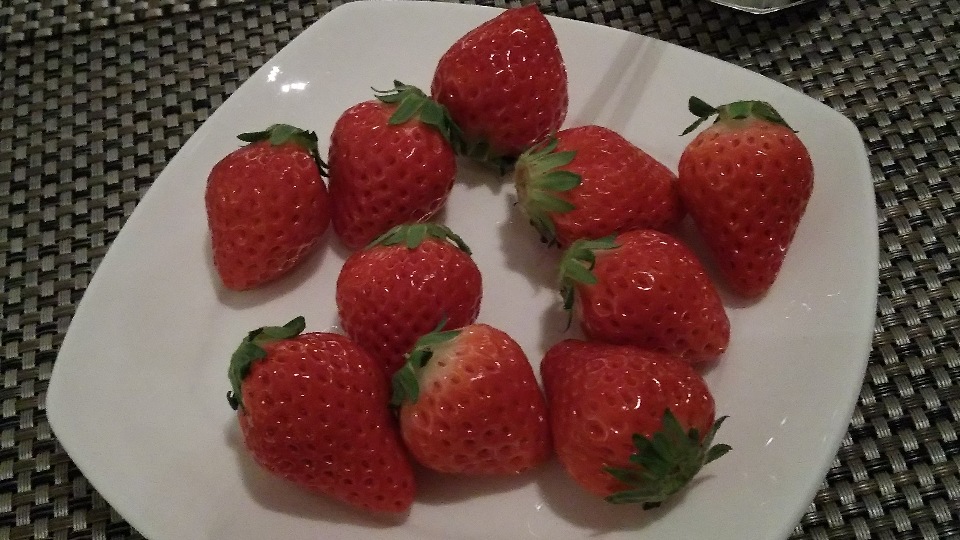 I arranged it this way, I ate many times!
Exciting so much with chocolate fountain and icecream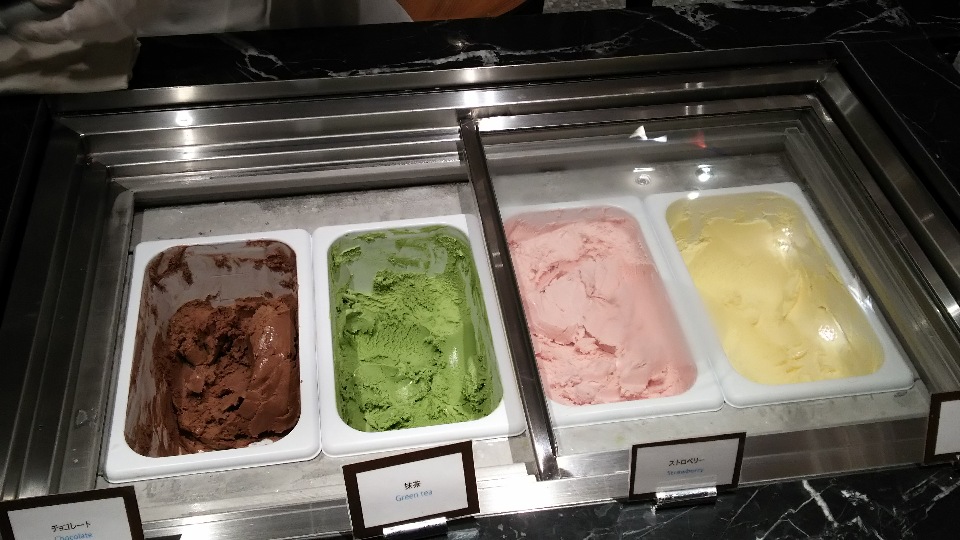 That festival also has an ice cream corner.
Chocolate, Matcha, Strawberry, Vanilla.
If you say something that favor you like, staff will serve for you.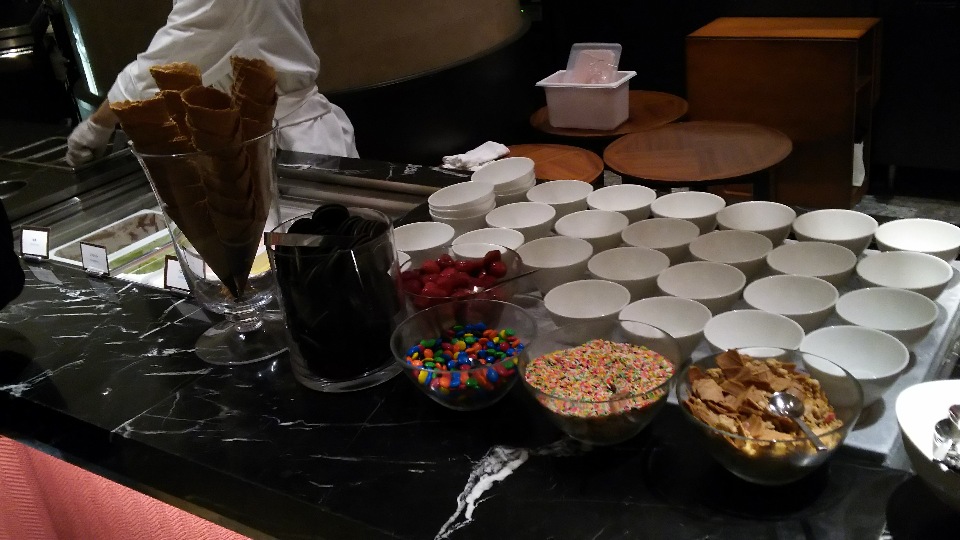 You can choose a corn or cup, and various toppings!
Topping can be put on top of the icecream as much as you want.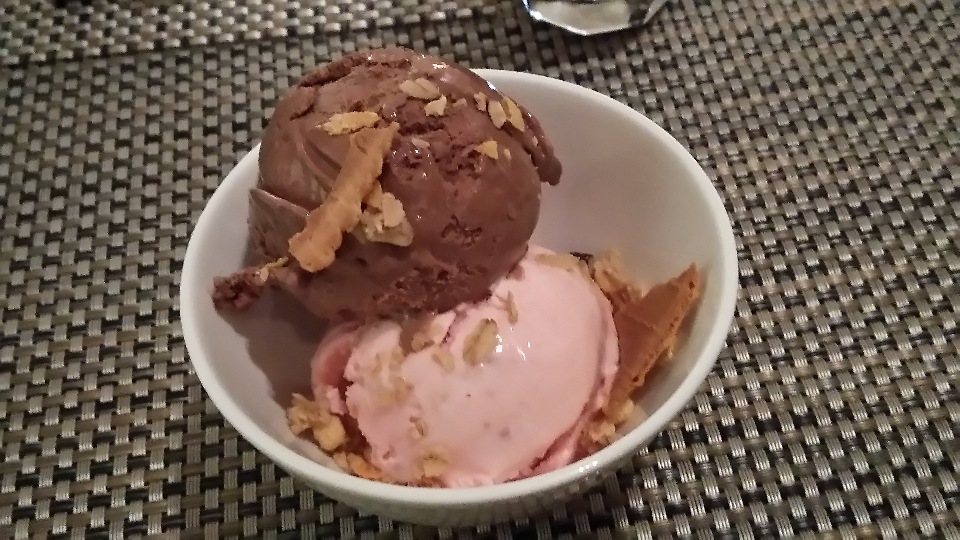 Sweetness but refreshing taste ice cream.
I will introduce two kinds of chocolate fountain, chocolate and strawberry.
The decoration of the table is gorgeous and cute!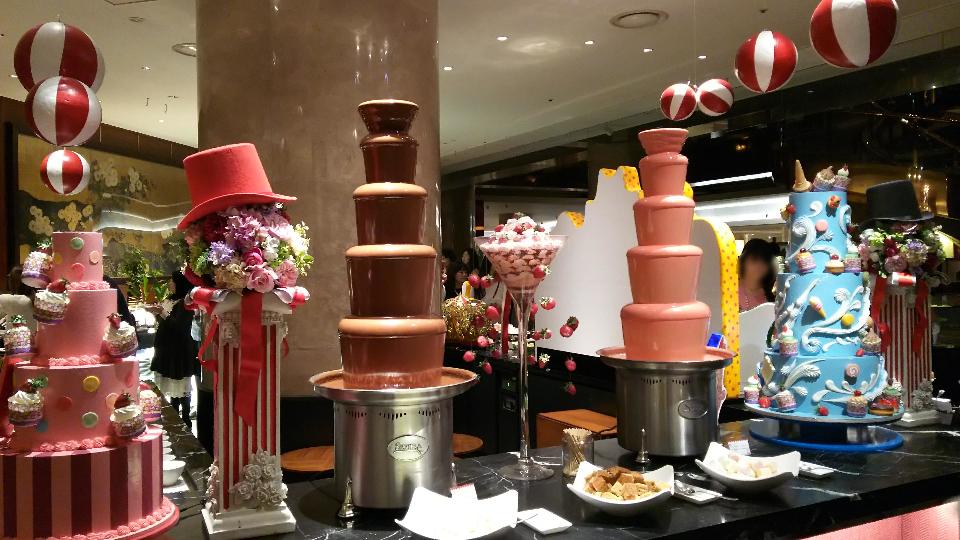 I was soaked marshmallows and melons to chocolates!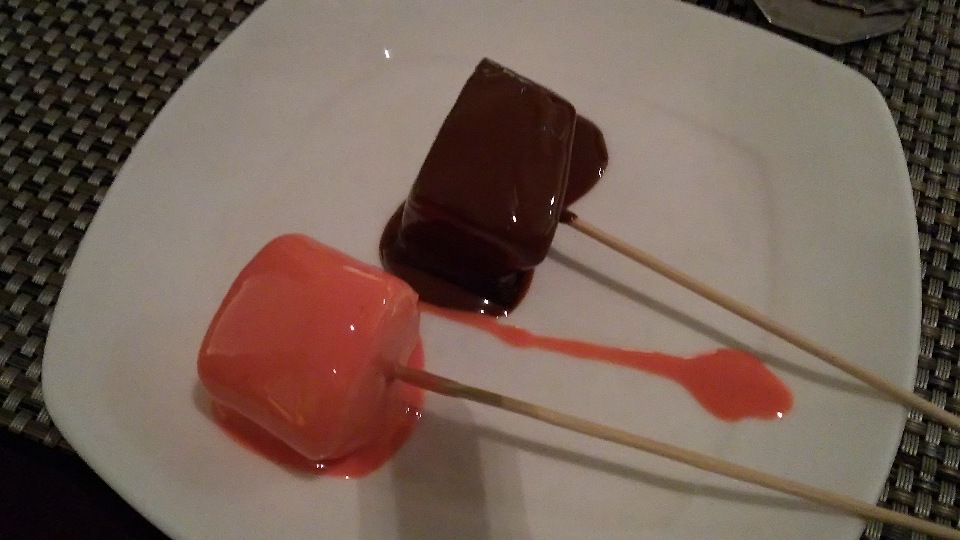 Dinner buffet is also super luxurious!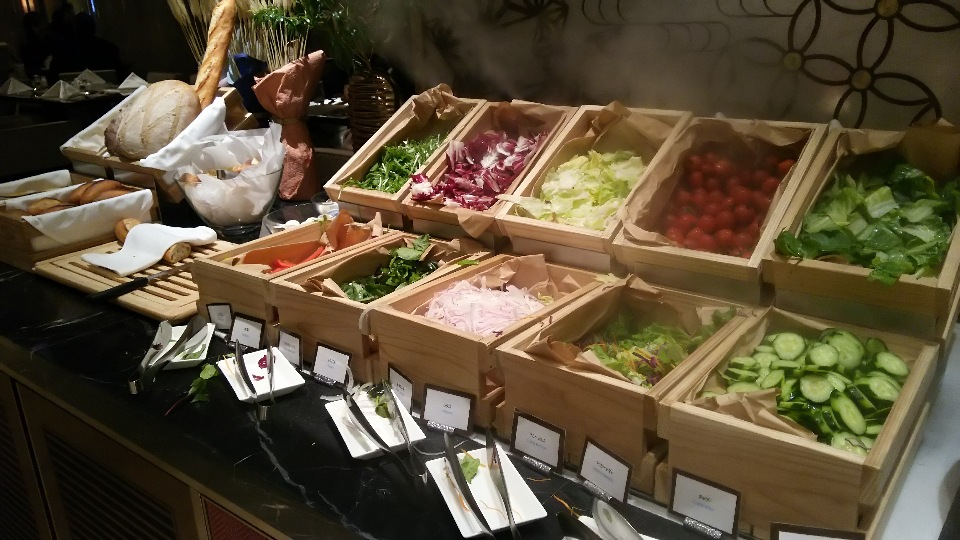 In the dinner buffet plan, meals are also exciting.
Bread and salad corner. All you can eat fresh vegetables.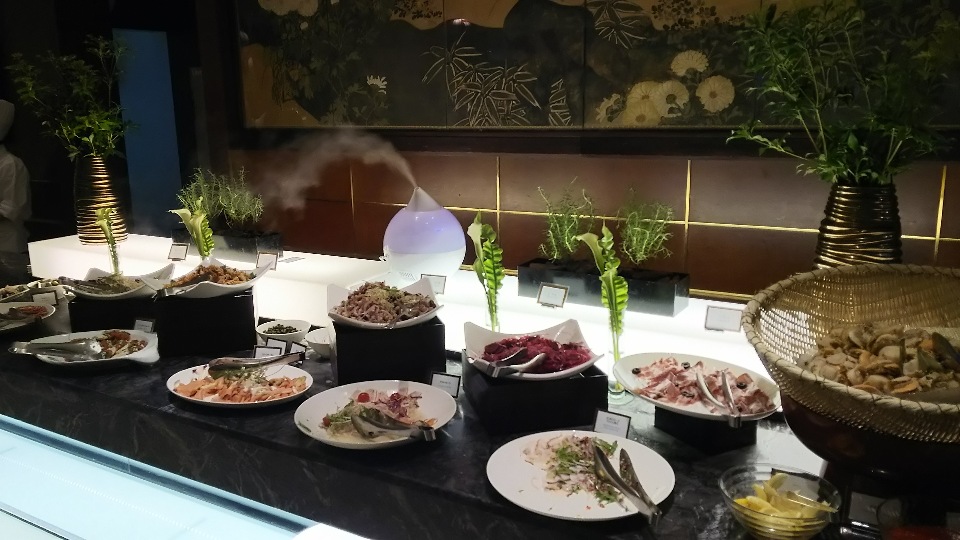 Sozai(dishes served with rice at an ordinary meal) corner. They are serving so many kinds of it so we can't put on the dishes all at once.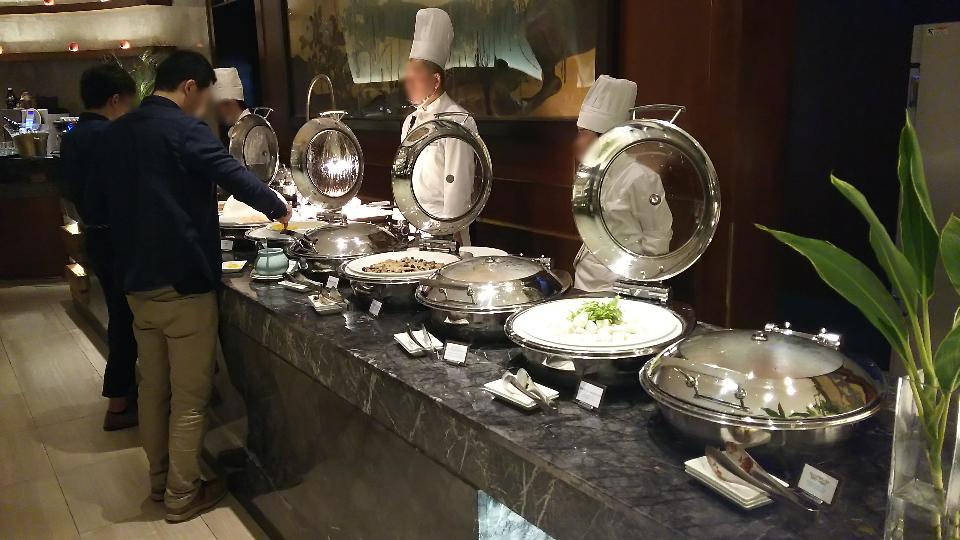 Warm Sozai section. The chefs also serve the roast beef!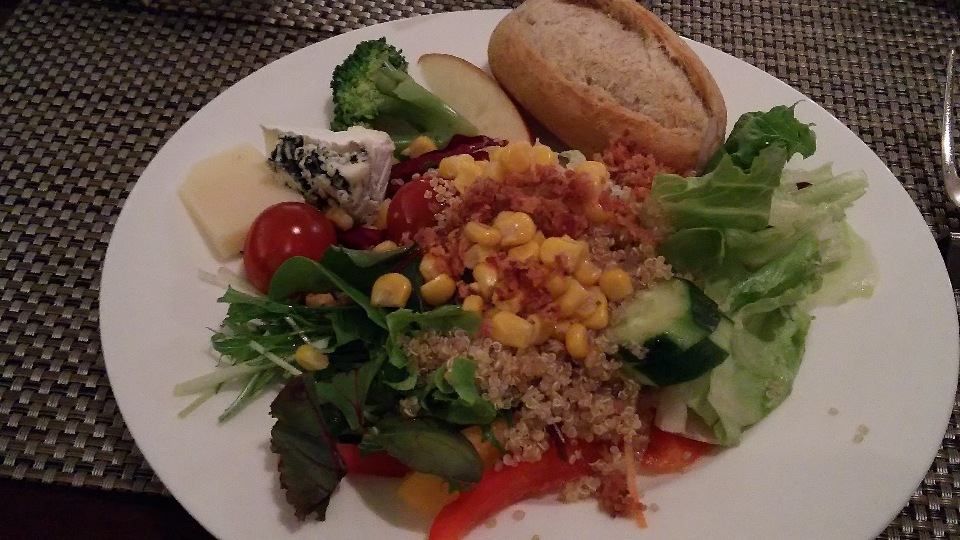 There are serving quinoa of power food too!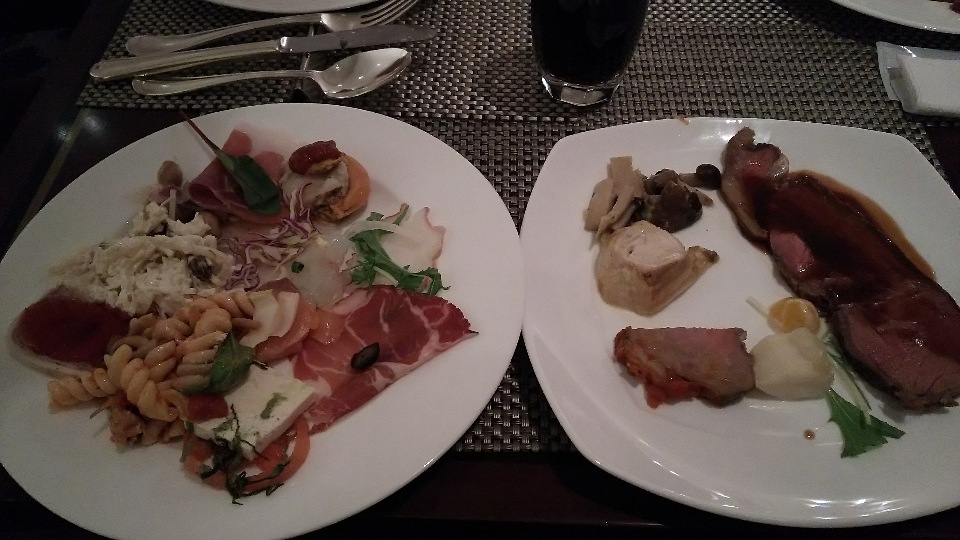 Roast Beef was also delicious!
I enjoyed quite a couple of hours with dessert plenty of strawberries and a rich buffet! My stomach was also very satisfied.
Only for Strawberry Desert Buffet, there are 15 types of dessert and 15 kinds of desserts with dinner and dimmings, 30 kinds of desserts, but there were still quite a lot of sweets.
If you are not satisfied in just sweets, may be it is a good for come that event!
I think that next year I will challenge the dessert buffet only!
I know that such a luxurious strawberry fair is extremely popular. Let's try that!
More Information
Name: Hilton Tokyo Marble Lounge
Address: 6-6-2 Nishi Shinjuku, Shinjuku-ku, Tokyo
Phone number: 03-3344-5111
Official website of Marble Lounge: http://www.hiltontokyo.jp/restaurants/marble_lounge
2017 Strawberry Fair information:
● Strawberry Desert Fair 14: 30 ~ 17: 30 ~ 1 adult gold ¥ 3,800 Saturdays, Sundays and public holidays 1 adult 3,920 yen
● Strawberry Desert & Dinner Buffet 18: 00 ~ 21: 00 Monday - Friday Adults 5,000 yen Saturdays, Sundays, Public Holidays Adults 1 person 6,000 yen