In Kyoto, you can enjoy Japan every season.
Recently, people who rent kimono and sightseeing day trips are increasing regardless of the season, so why not try walking around Kyoto with kimono?
Kimono rental shops are numerous and are available from one person and also available for men, families, and couples.
There is a charge including hair sets and accessories such as bags, and there are plans from 3,000 yen if you find a cheap plan.
Please try to find a rental shop near the area you want to explore, such as around Kyoto station and Kawaramachi!
Among them, we introduce the recently famous temple "Yasaka Koshindo" near the famous "Yasaka Shrine" in this article.
Walk from the southern gate of Yasaka Shrine
First of all, it is also a trademark of Gion, trying to reach for seeing "Yasaka Shrine" which is crowded with many tourists.
Leave the "Minami-Ro-Mon-Gate" there and go straight for about 10 minutes to reach "Yasaka Koshindo."
This vermilion gate is the "Minami-Ro-Mon." The stone steps are not too high, and you do not have to worry about going up and down with kimono.
Enjoy the streets along the way
You can see the good old streets of Kyoto on the way to Yasaka Koshindo.
This area is an area where many tourists visit for a long year, so you can meet the eye-catching shops such as diners, sundry shops, cafes, and galleries.
Because it is such a wonderful path, if there is a shop you care about, let's get in without hesitation!
The outer wall of the shop also had many stylish places with a design incorporating Japanese tradition.
It is representing what Kyoto is!, I felt so.
Why don't you enjoy the road to the destination and find your photo spot?
However, as there are have many private properties and cars frequently going through that road, we recommend traveling with safety and good manners.
Yasaka Koshindo
As it approaches Yasaka Koshindo, the road will be a slope, but if you climb it, you will arrive there shortly.
While enjoying a conversation with the accompanying person, or while enjoying the townscape of Kyoto alone, proceed on a slope with "the tower of Yasaka" (Yasaka-no-to tower) as a landmark.
When entering Yasaka Koshindo, many colorful 'Kukurisaru' will welcome you.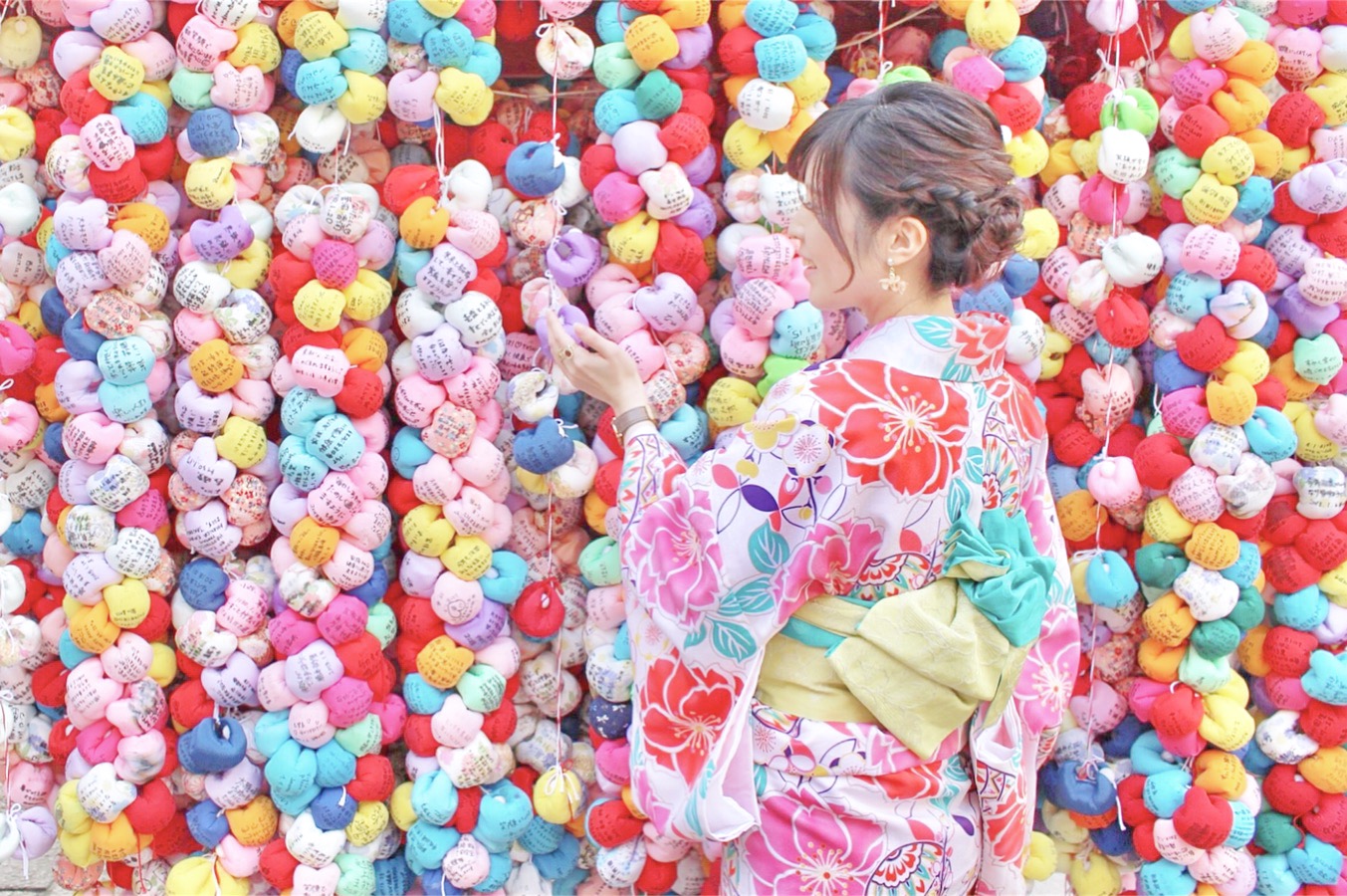 If you write a wish to This "Kukurisaru." with a pen and hang it, that wish will be become come true.
However, to make wishes come true, you must abandon your greediness.
Therefore, it seems that the monkey whose arms and legs are restrained. This runs to greed is the origin of this "Kukurisaru."
Is it such as replacing it with a wish that keeps holding it for a long time to make a new wish.
By the way, because "Kukurisaru" is all handmade, there seems to be a day when it is sold out in the evening.
Like this, young people also take pictures with smartphone and camera matching techniques.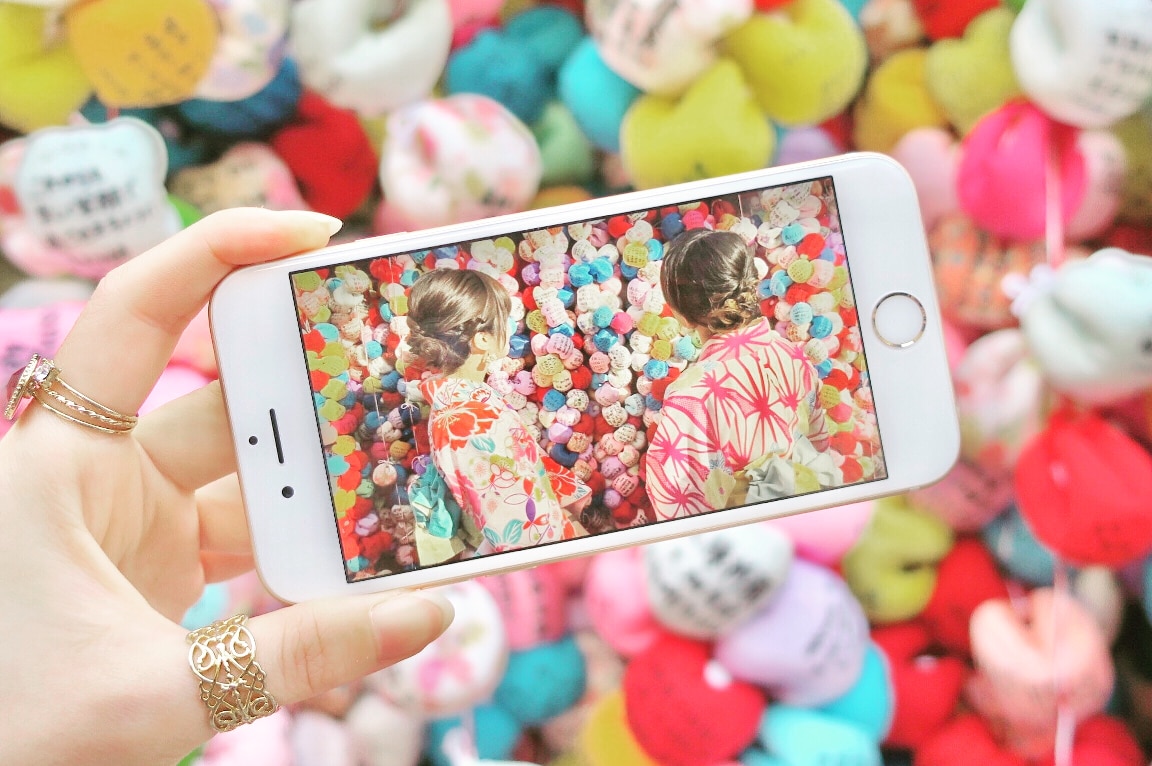 Because it is a colorful place, even if the background is blurred, it is beautiful. I tried to take a picture!
Let's hang the "Kukurisaru" at the colorful Yasaka Kogen Shrine which also takes pictures and make a wish!
Take a break at a nearby coffee shop
Recommended for those who are tired of walking, "% ARABICA Kyoto Higashiyama" is located in the immediate vicinity of YasakaKoshindo.
It is nice inside a simple shop based on white.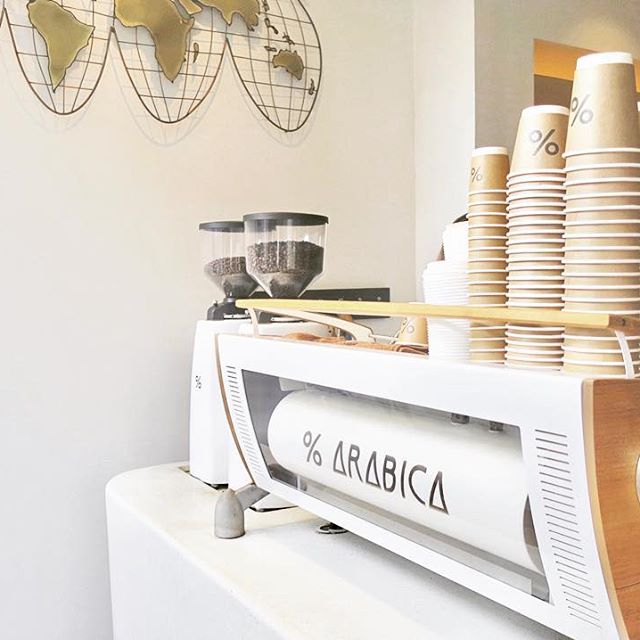 The "%" logo is impressive; now it is a coffee shop that originated in Kyoto with shops abroad.
Looking at the ground outside the store, It has this logo.
It is also popular to take pictures of your feet and logos here.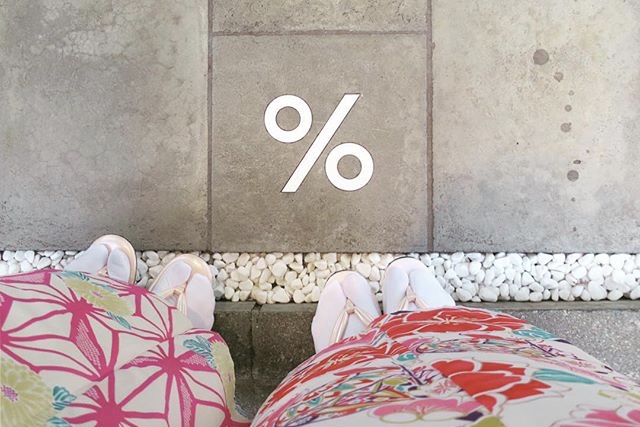 Taken out coffee and the tower of Yasaka together, you can see at a glance what you have drunk in Kyoto.
The color of the coffee cup is familiar to this street.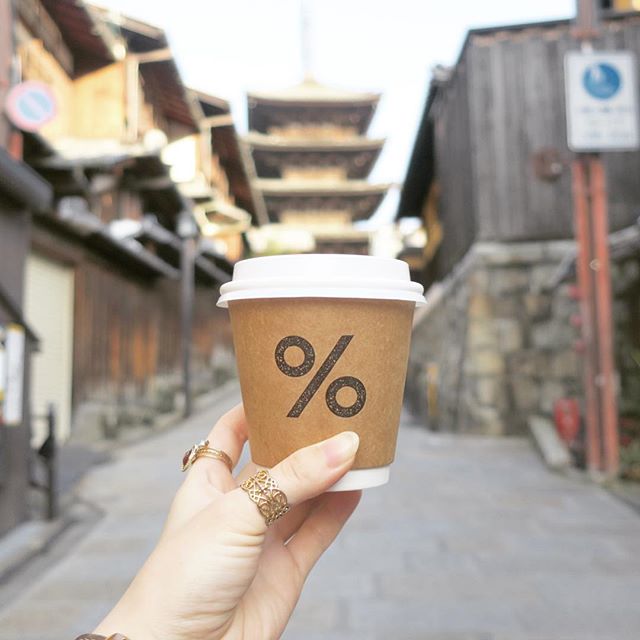 In conclusion
Even in kimono in the middle of winter, if you wear a thick inner, such as UNIQLO's heattech, it was not so cold there.
Wrapping fur around the neck, pasting a sticky warmer, etc. It seems that you can spend more comfortably if devised.
It was a valuable experience for my Japanese people to wander around Kyoto by kimono and I enjoyed it very much!
If you visit a rental kimono shop, you can enjoy kimono easily even if you can not dress, so we encourage you to use Kyoto sightseeing.
If you take pictures at the colorful Yasaka Kogen Shrine, it will fit. But if you wear kimonos, it will become more beautiful.
Please change to your favorite kimono and visit Kyoto's new popular spot "YasakaKoshindo."
Detailed information
Name: YasakaKoshindo
Address: 390-1 Kinnoncho, Higashiyama-Ku, Kyoto-shi, Kyoto Prefecture 605-0828
Phone number: +81-75-541-2565
Closed date: None