Ramen is now symbol of Japanese gourmet!
In Yokohama HAMMERHEAD, the ramen thchnical skill of five unique shops assembled under the name JAPAN RAMEN FOOD HALL. Offer a lively atmosphere to a food hall with a capacity of 250 seats. There is also an OCEAN BER in the food hall where you can enjoy your favorite drinks.
This time, we will introduce you to JAPAN RAMEN FOOD HALL!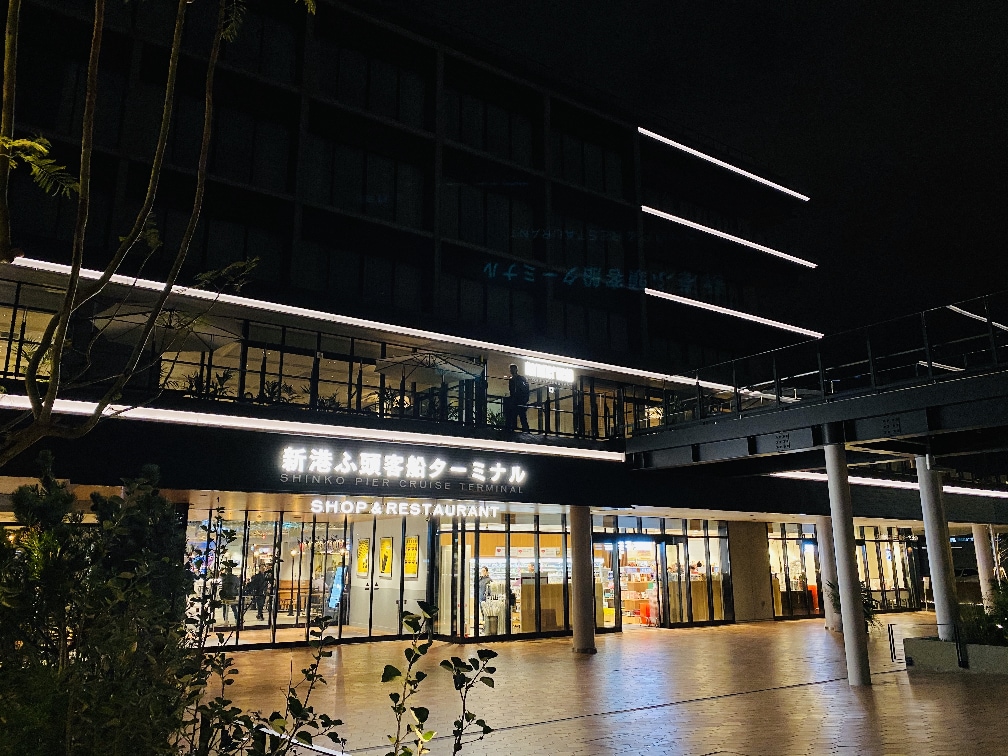 RAMEN FOOD HALL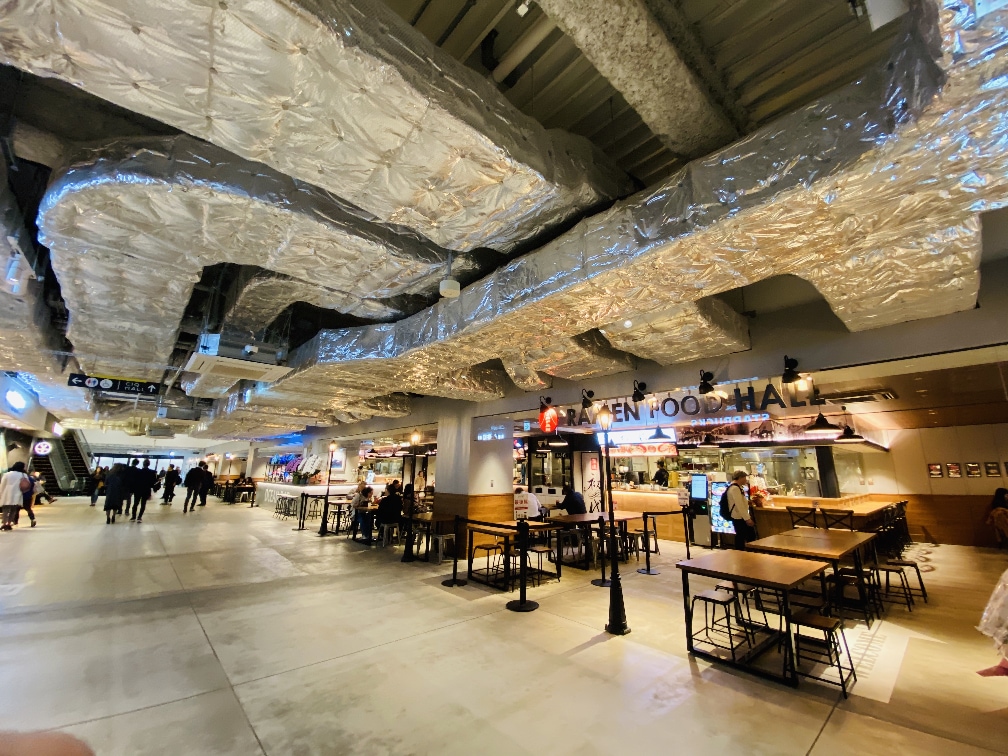 Location; 1st floor Yokohama HAMMERHEAD
You can use Minatomirai Line; 10 minutes walk from "Bashamichi station" or 12minutes walk from "Minatomirai Station."
RAMEN FOOD HALL is on the right after entering the entrance.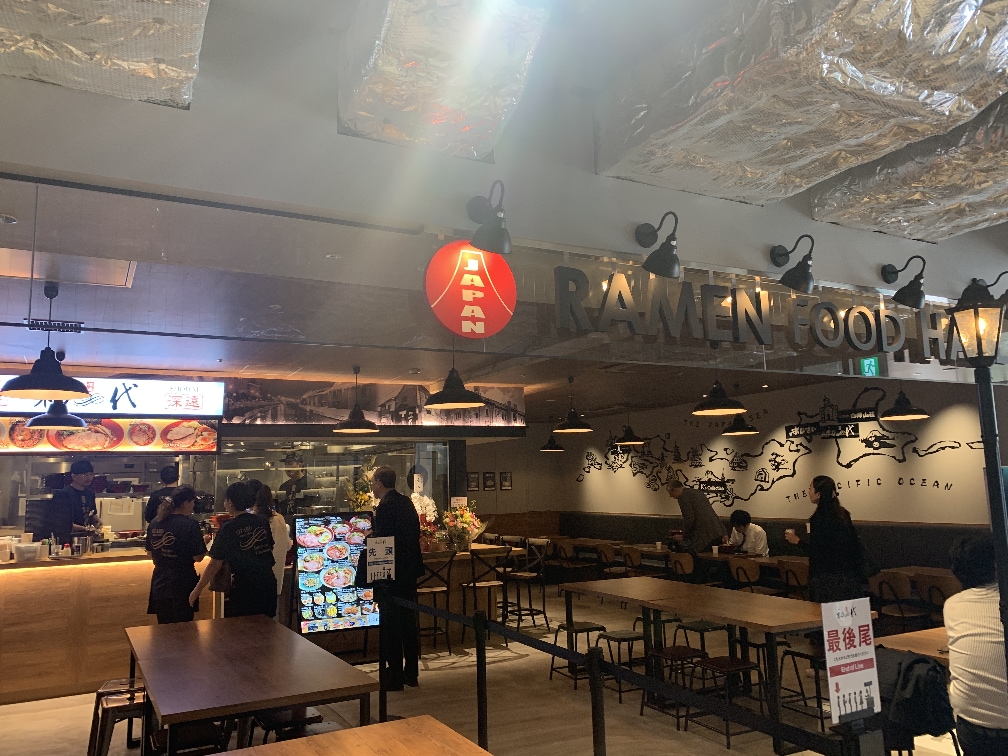 Bright and spacious food hall
SYODAI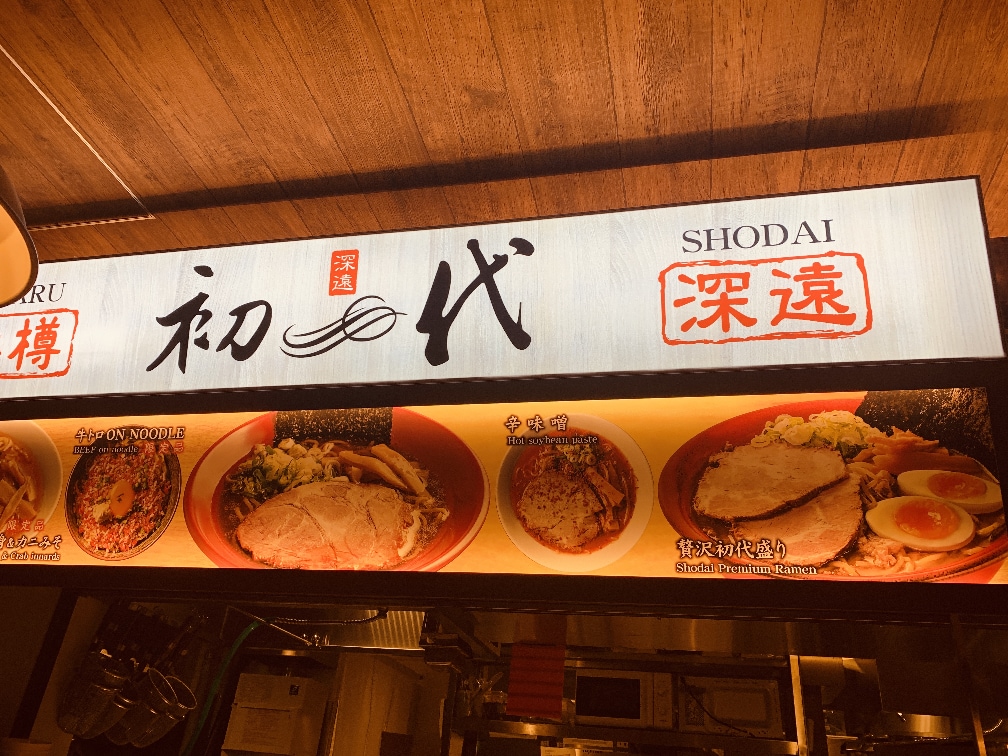 There are 5 ramen shops in the food hall. Among them, I will introduce my favorite "SHODAI" because I want foreigners to enjoy delicious shoyu (soy sauce) ramen.
How to order
1. Order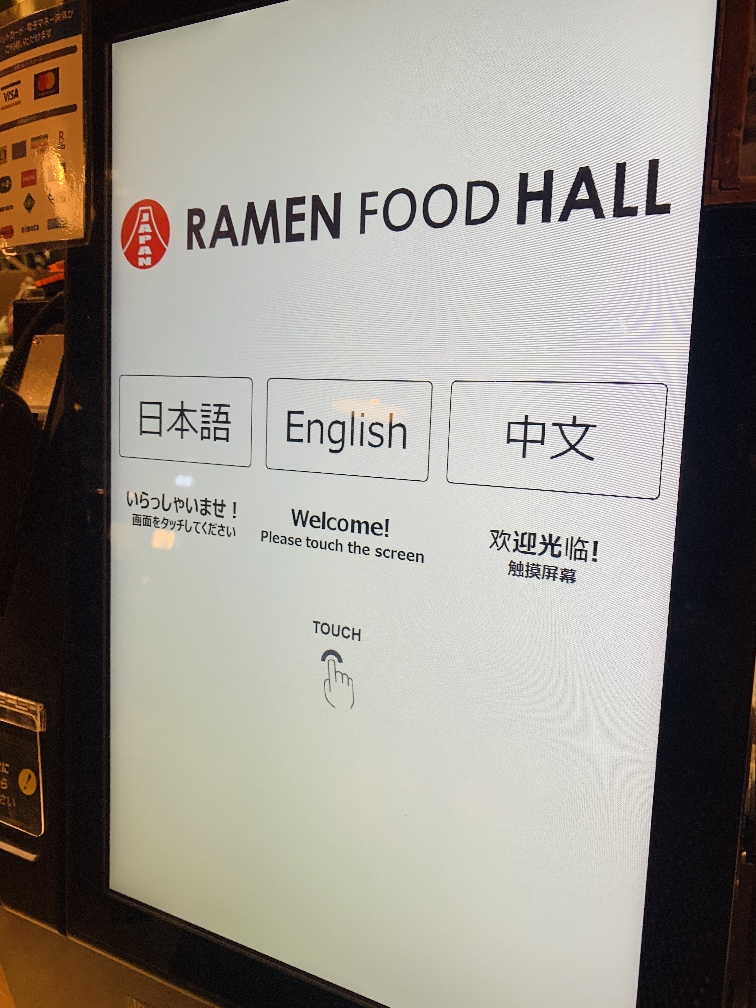 "SHODAI" use the meal tickets system. You can buy the tickets at the vending machine located at the in front of shop counter.
No service fees or table charges.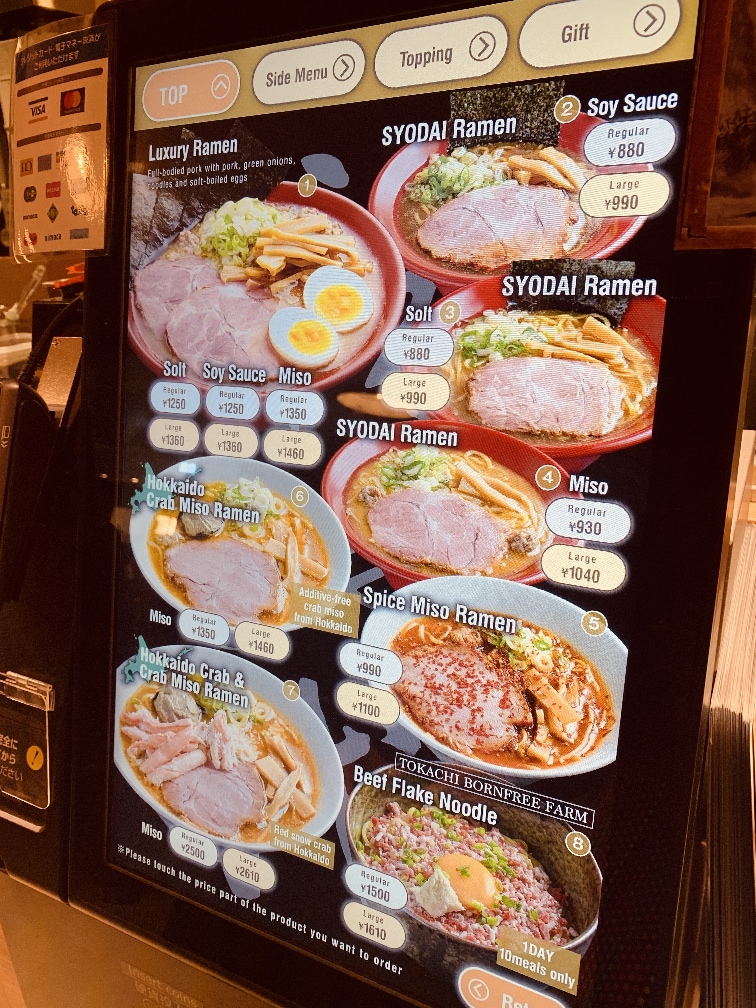 You can check the menu in English or Chinese. Price include tax.
2. Payment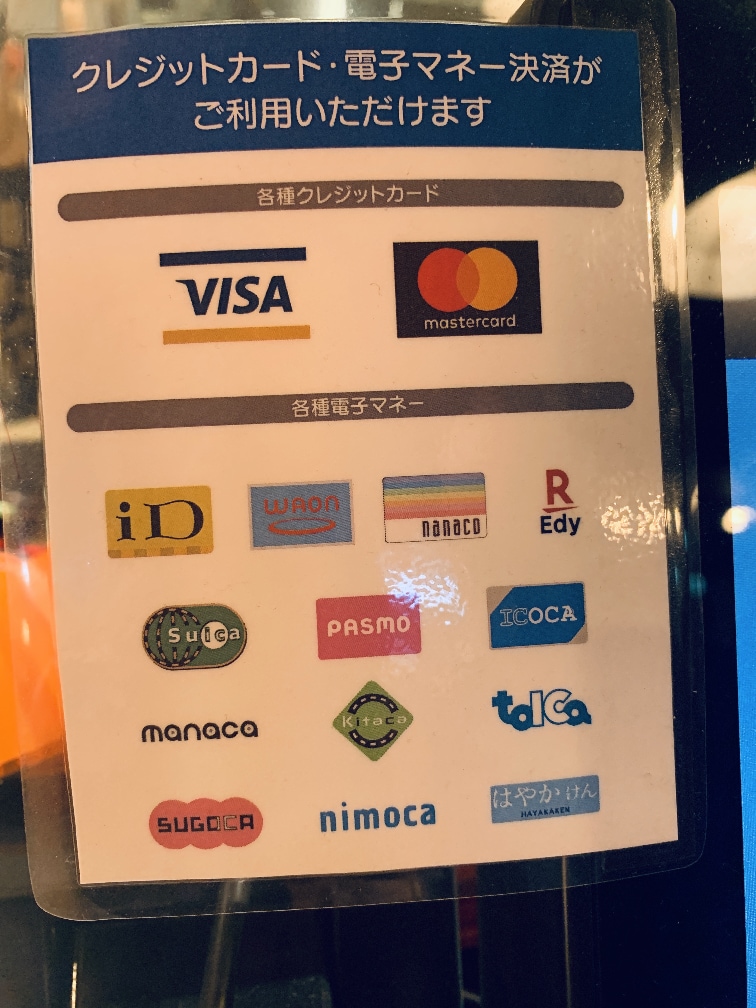 You can pay not only with cash, but also with a credit card or some electronic money. Very convenient!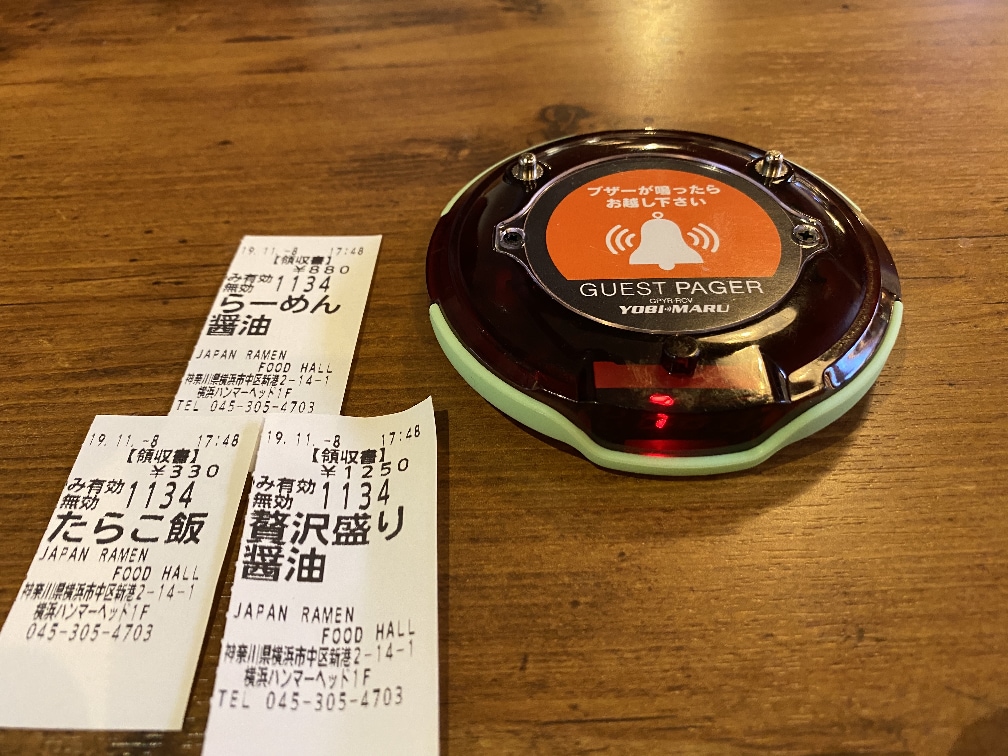 Bring the tickets to the counter and receive the bell in exchange.
3. Eat
Your bell will be called when your ramen is ready! Return the bell when you receive the ramen. Then you sit and eat where you want!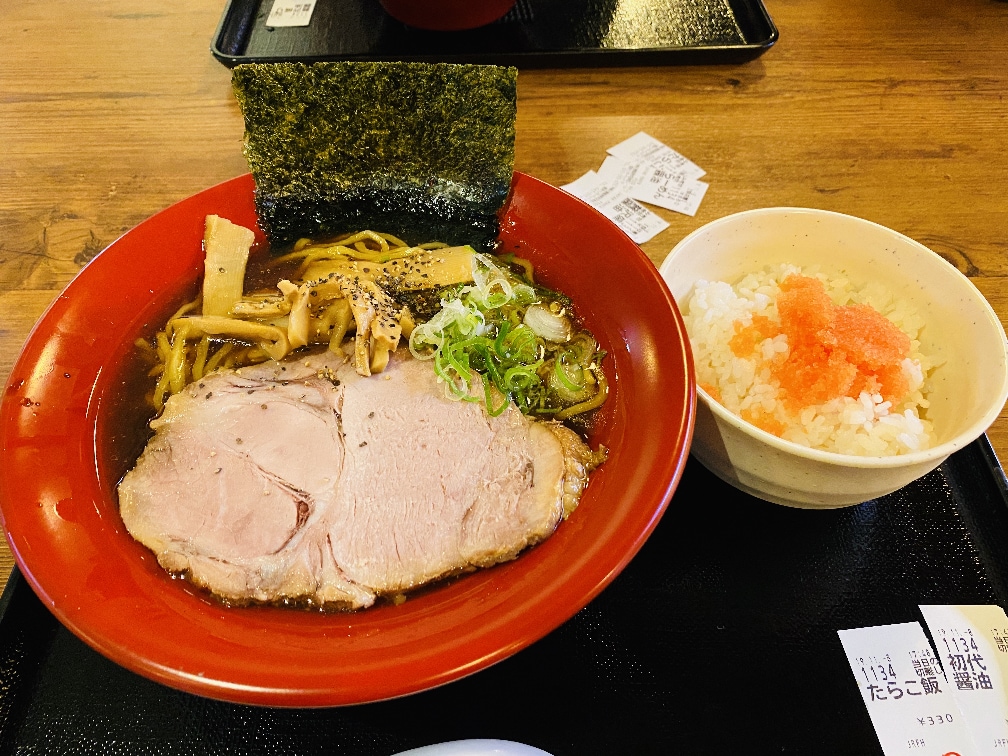 Here's a "Soy sause Ramen" 880 yen.
Tarako rice (cold roe rice) 330 yen.
Most popular ramen in SYODAI! Strong noodle and very tasty shoyu soup. It's really thick! Complex and richly flavored soup made from simmered pork bone broth, chicken stock, finely dried sardines, kelp and vegetable. It's also very soft chashu roasted!
Plenty of fresh Tarako on the rice is also really popular !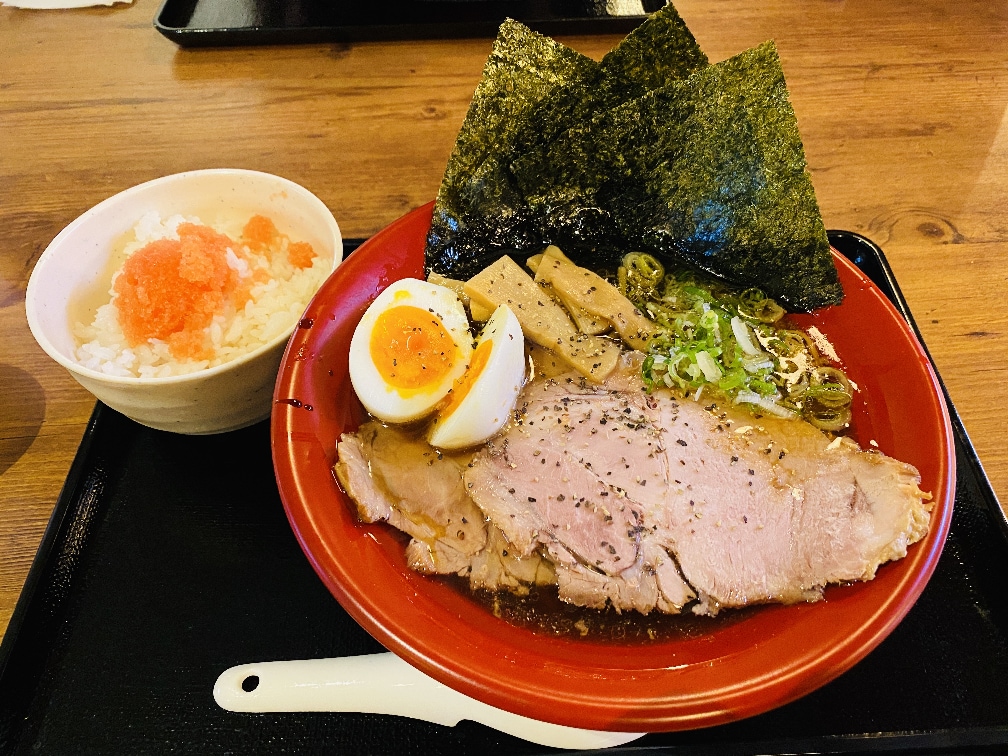 Here's a "Luxury ramen" 1250 yen.
Tarako rice (cold roe rice) 330 yen.
I recommend it!! The same soy sauce ramen, but with lots of toppings and volume! Especially, Chashu is a very common topping for SHODAI.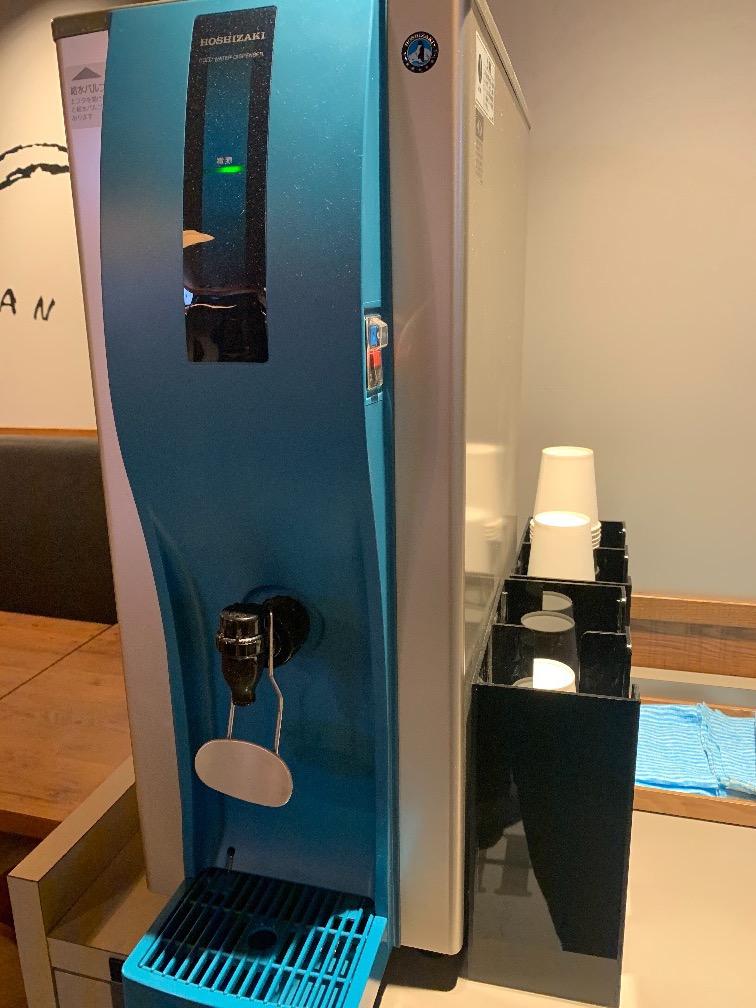 Water is available at self-service conner.
4. Retun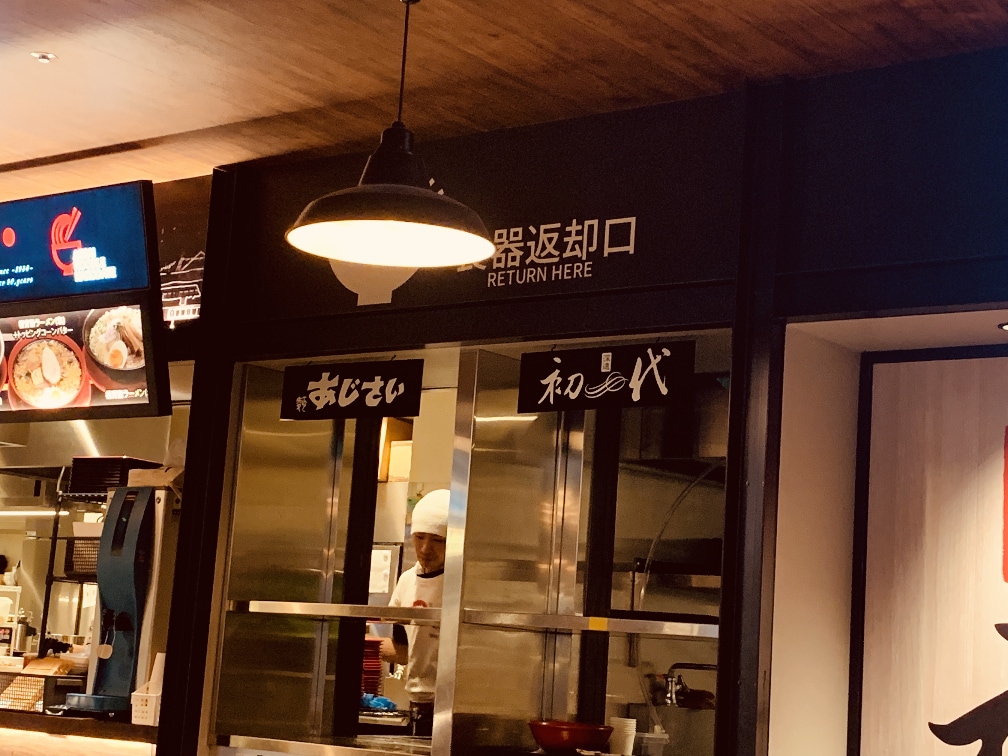 Return the dishes to the counter after you are finished.
The others delicious ramen shops here!
Other stores are the same system, you can buy them by the ticket vending machine.
1. AJISAI RAMEN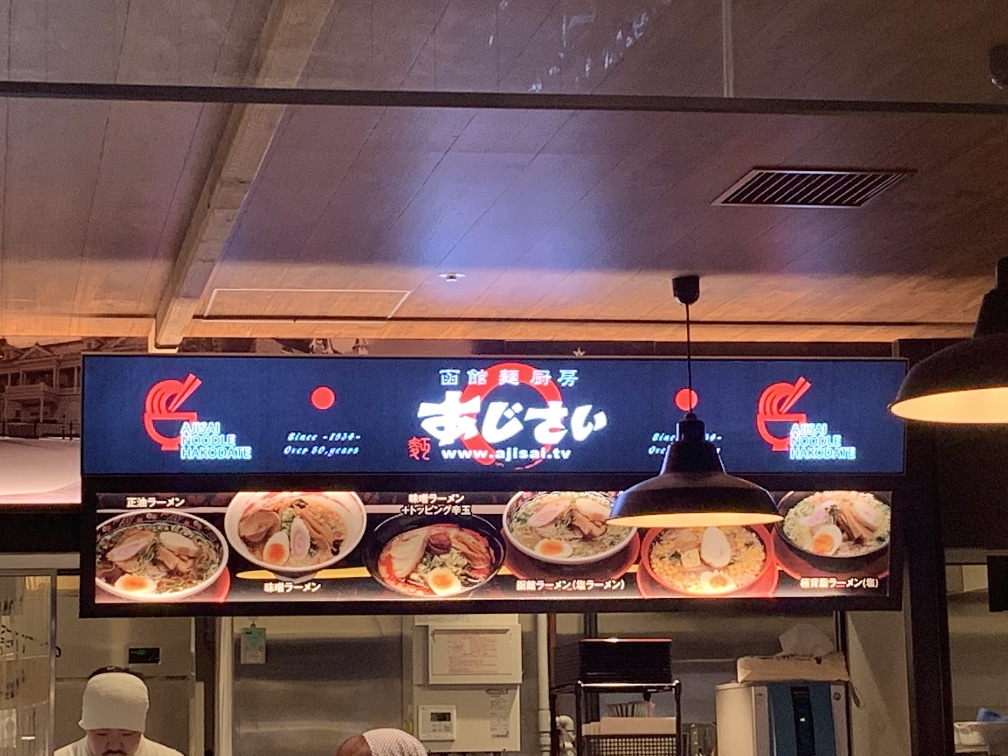 Known for "Hakodate Ramen" (Sio Ramen) 880 yen.
The seaweed-based soup that combines poke bone broth and chicken stock.
2. Shirakaba Sansou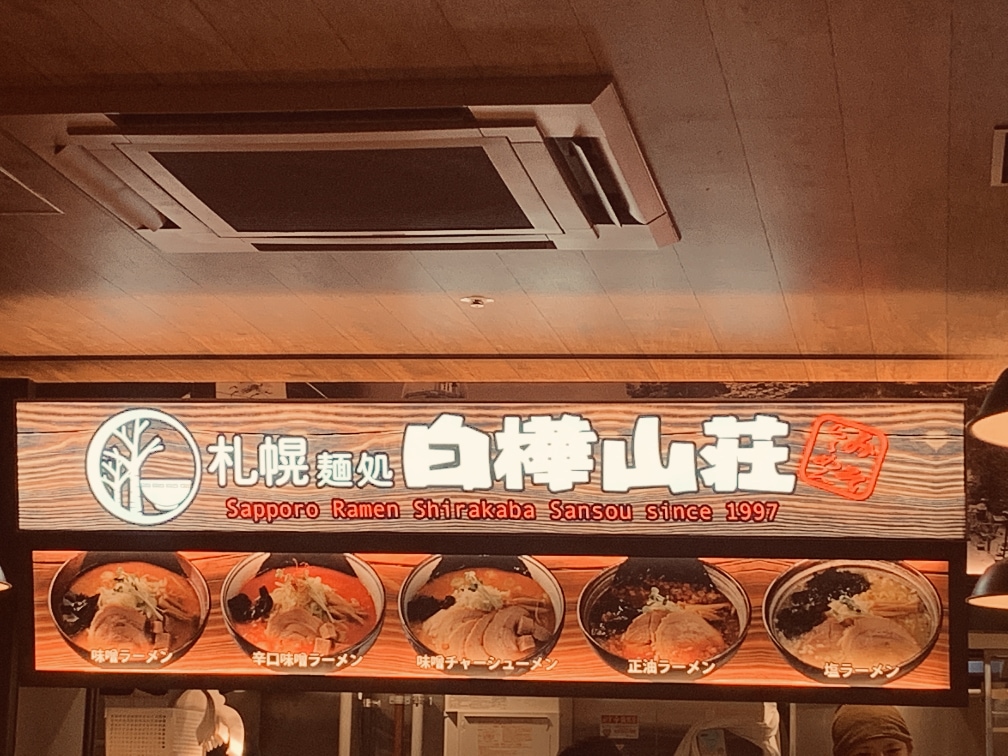 Known for "Sapporo Miso Ramen" 900 yen.
Richly unbeatable ramen that is thick but not greasy soup.
3. K's Collection Kara-miso Snmamen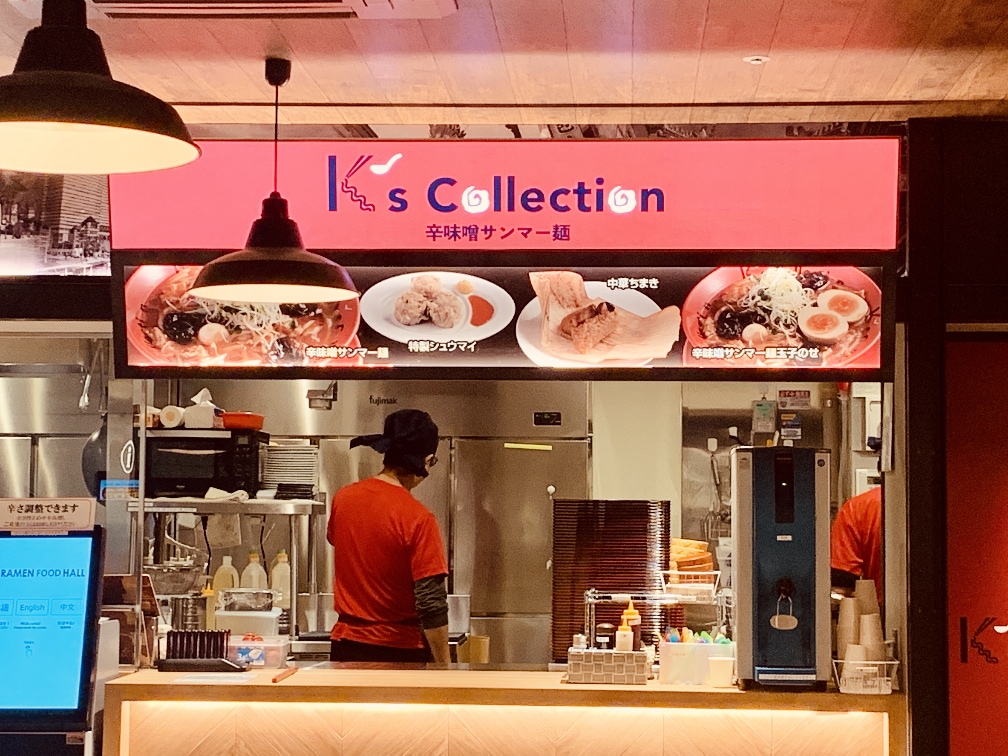 Known for "Kara-miso Sanmamen" 900 yen.
The new taste of Yokohama local noodle. Tasty and spicy miso ramen.
4. HAKKATA ISSEI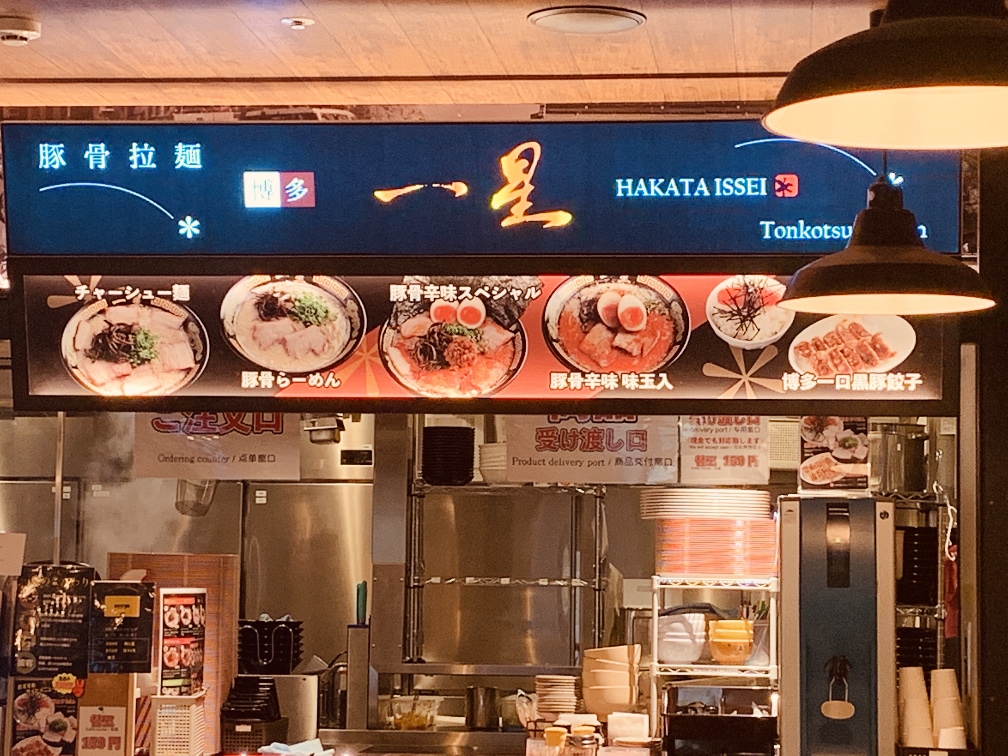 Known for "Pork based Ramen" (Tonkotsu Ramen) 820 yen.
A richly flavored mild soup with umami brought to pefection by continuously boilng pork bone.
Making sounds are good things!
You know Japanese people make slurping sounds when they are eating ramen, are those sounds bothering you?
It's not the bad manner to make sounds when you slurp ramen in Japan.
Actually, people will just think you are enjoying your ramen! You should try it sometime!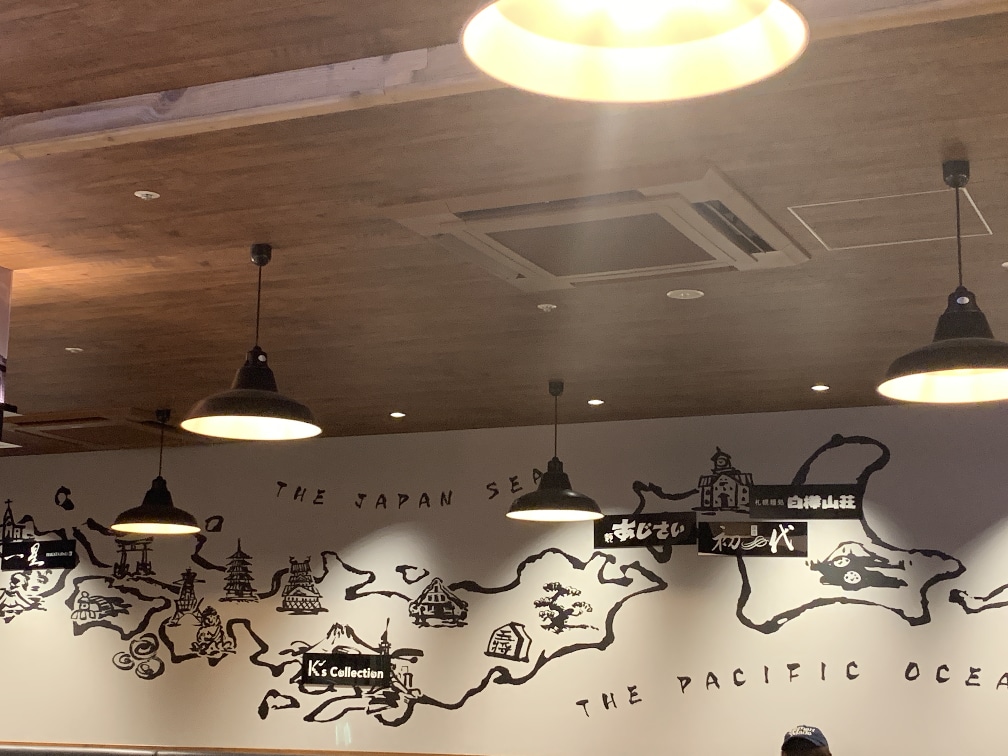 Imfomation
RAMEN FOOD HALL (Yokohama HAMMERHEAD)
address: 2-14-1 Shinko Naka-ku Yokohama
phone: 045-211-8080
hours: 11:00 - 22:00