It's convenient for sightseeing in Yokohama, call Bay-Bike.
At the time of writing this article in Japanese, the user has over 90,000 people. If you register, you can use those sharing e-bike for 150 JPY per 30 minutes.
At this time, I start to rent a bike from Sky Building near Yokohama Station.
You can refer to the previous article on how to rent it. (However, since we didn't translate that article yet, it's providing only in the Japanese language).
"Baybikeで出かけよう!桜木町駅〜マリン&ウォーク編" (Let's get outside by using Bay-Bike! Part 1: From Sakuragicho to Marine & Walk)
http://tabifun.com/ja/articles/baybike_minatomirai
Let's go to Yokohama Central Public Market
Once you registered for that service, you can book your e-bike from the page.
You should choose where will you rent from and bike.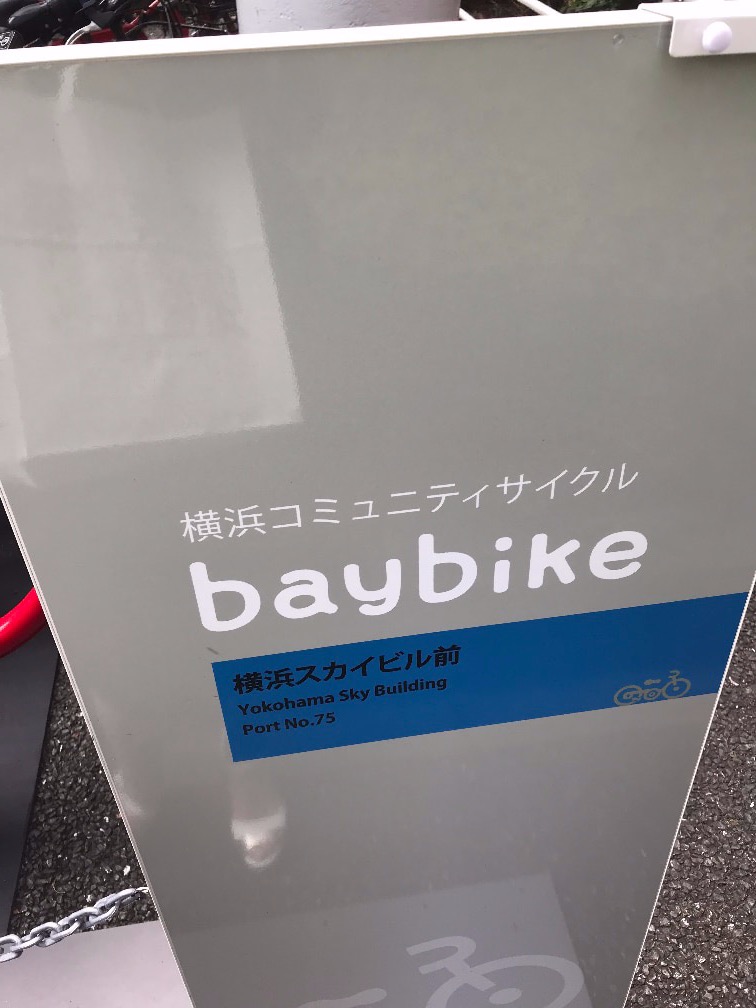 The sight among the ocean is pretty nice and photogenic, but it's also good for running spot.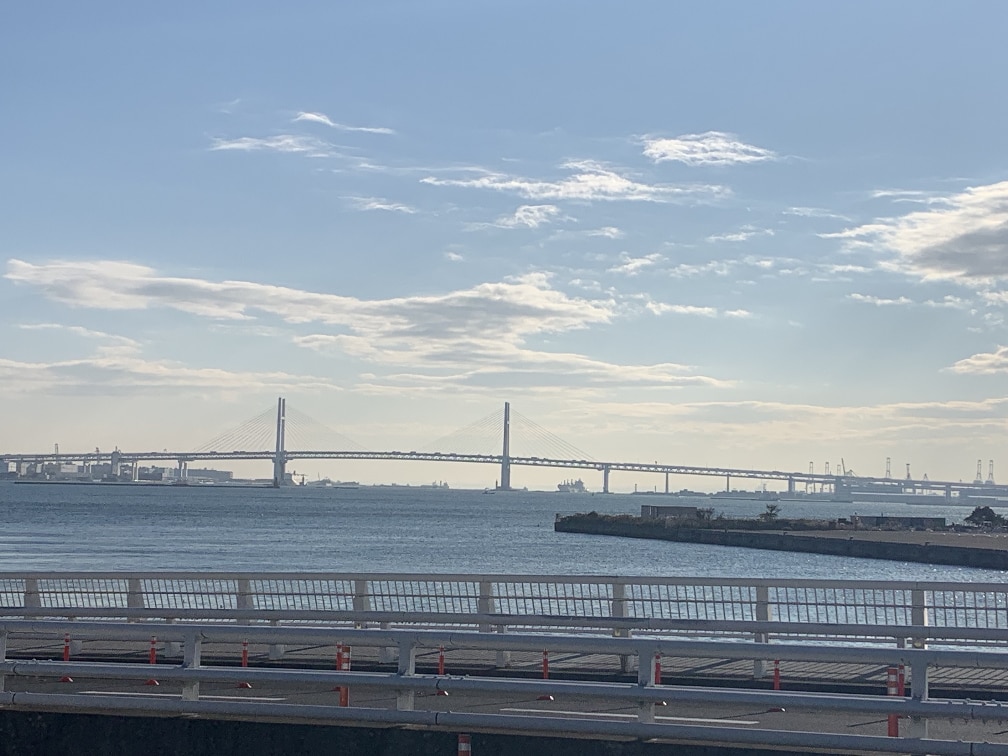 左手に市場が見えてきました。
After riding this bike for 12 minutes, now I can see the market.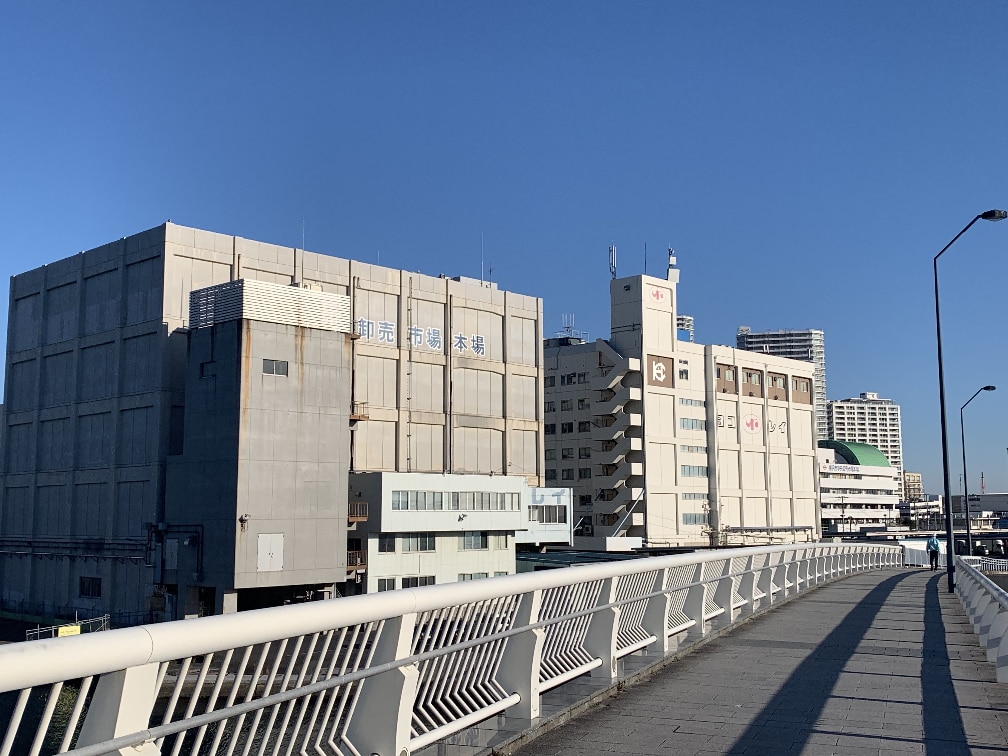 The parking spot is in the opposite lane from the market.
If you use public transportation, it might take up to 20 minutes from the nearest station, so the bike is good for going there.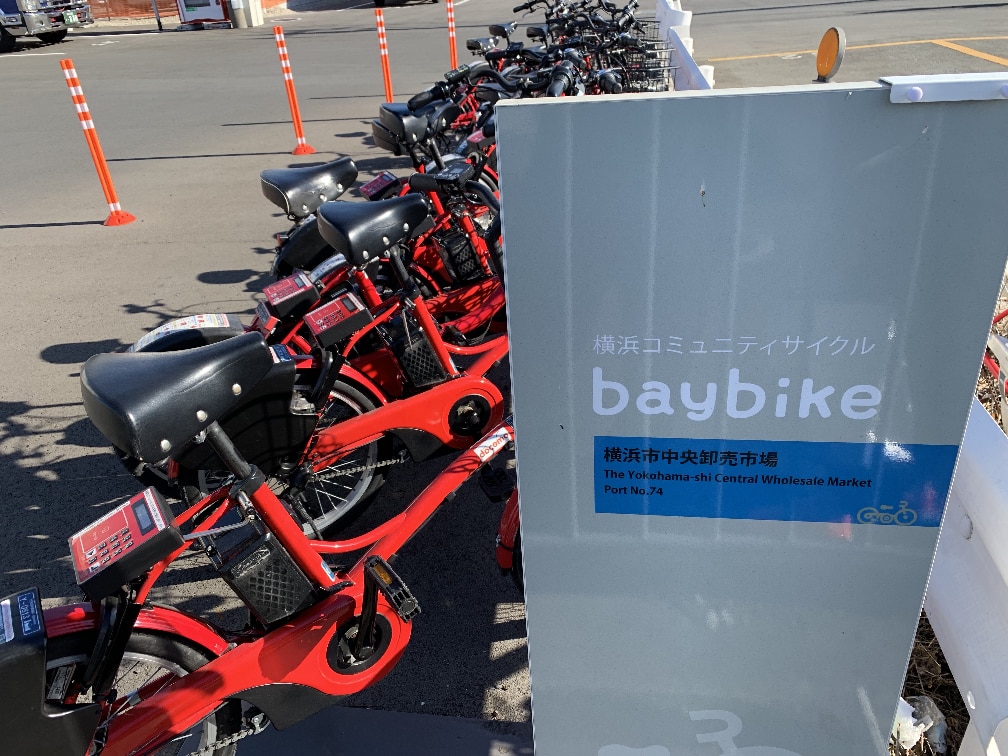 It's exciting to visit this market
In the metropolitan area in Japan, Tsukiji and Toyosu market is famous but Yokohama public market is worth to visit!
Yokohama Public Central Market is open in each 1st and 3rd Saturday, from fall 2008. It gets vital for people in Yokohama. This one is aiming to reach more people to eat fish, so you can enjoy fish soup, can see/experience tuna dressing show, put fish in one bag for 300 JPY. Also, you can enjoy the meal including sushi and ramen in the restaurant street.
To go there, you need to wake up early since the market opens from 9 AM till 11 AM. It's fun to see and buy fish there.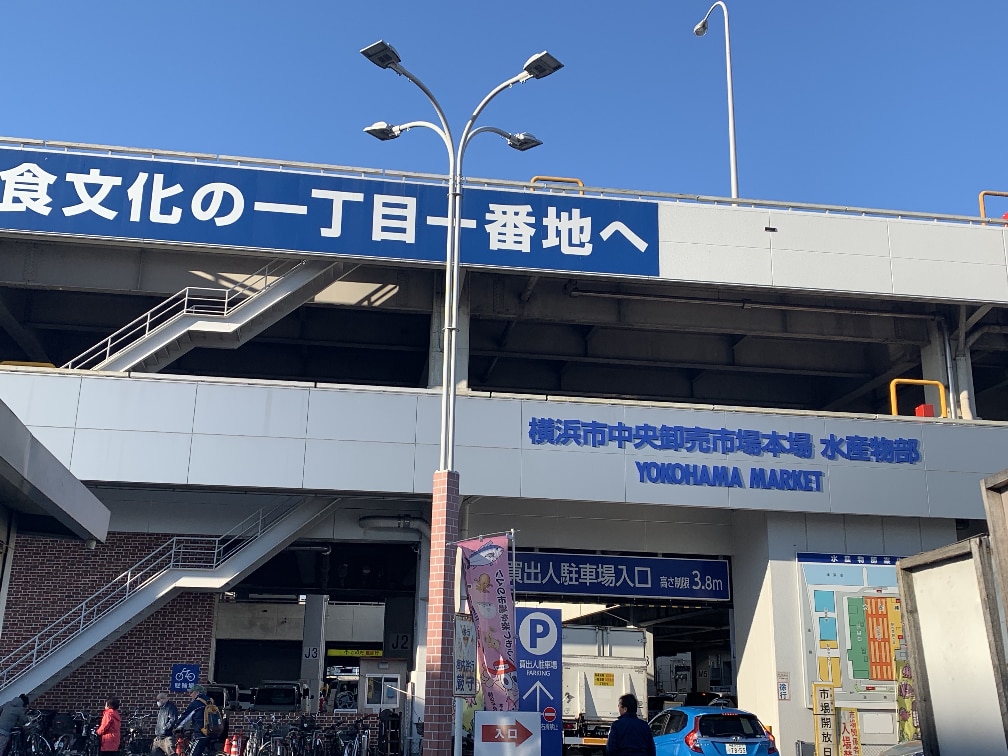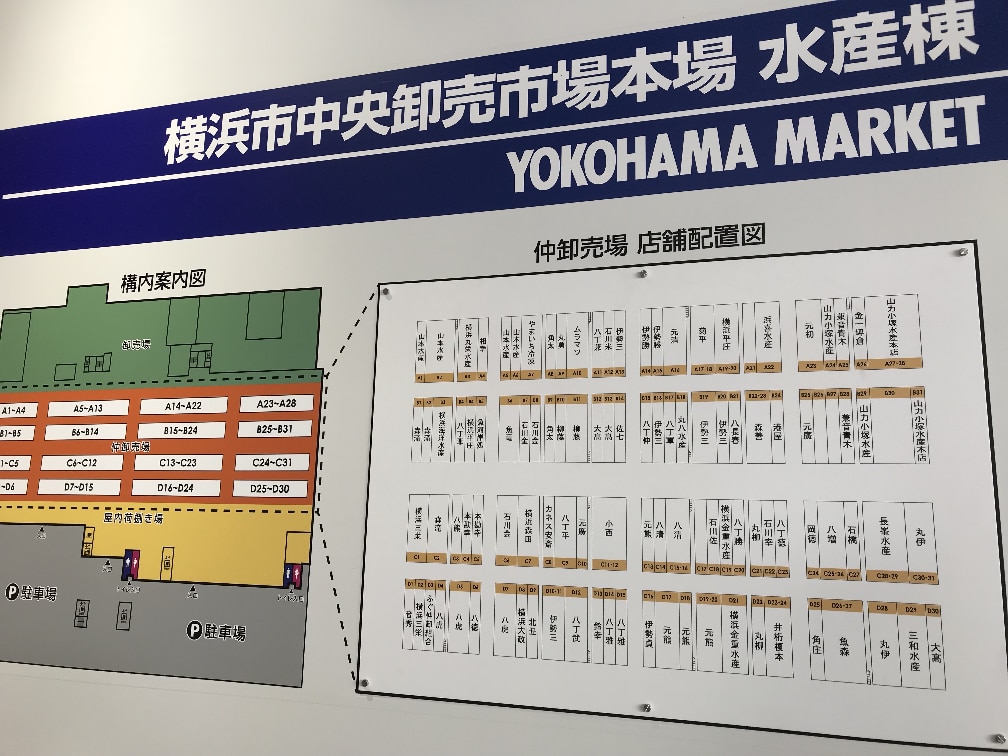 Around 9 AM, the market starts to serve fish soup for free. Many foreigners and students enjoying it.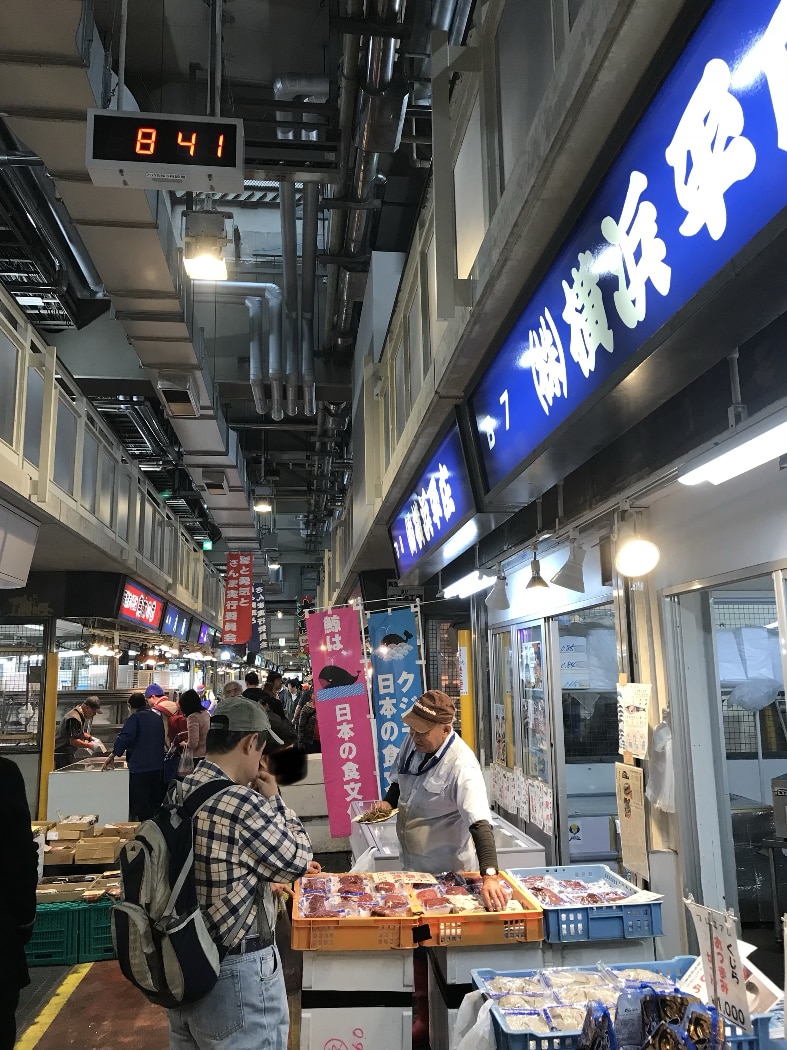 On that day, they serve this crab soup for 350 people which comes early.
It is delicious and my body gets warmer.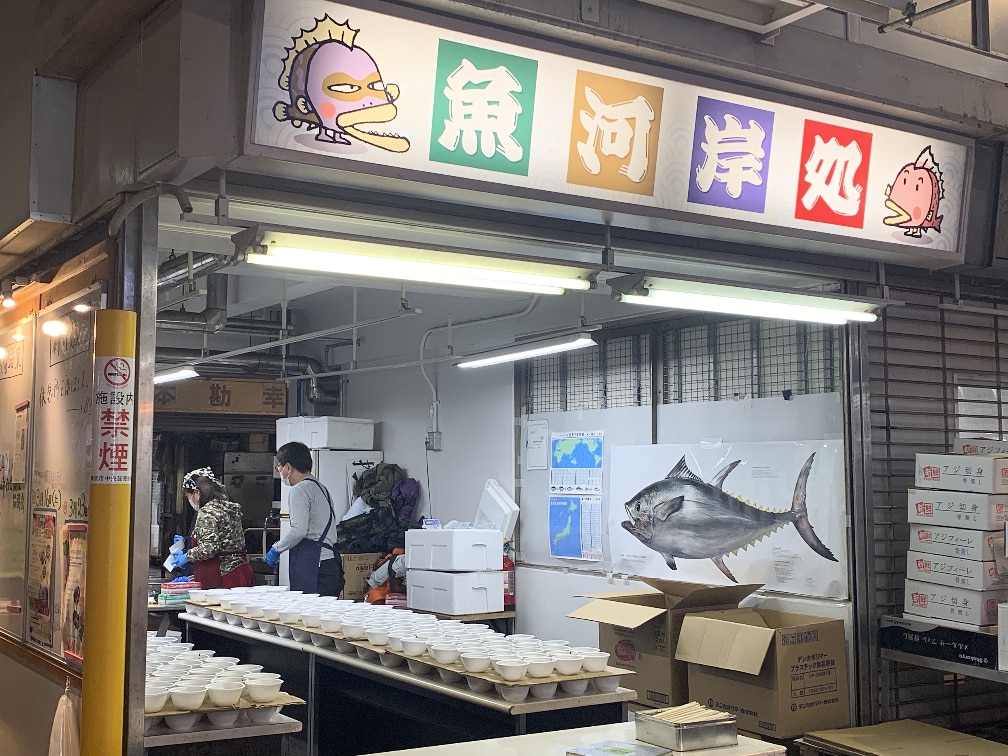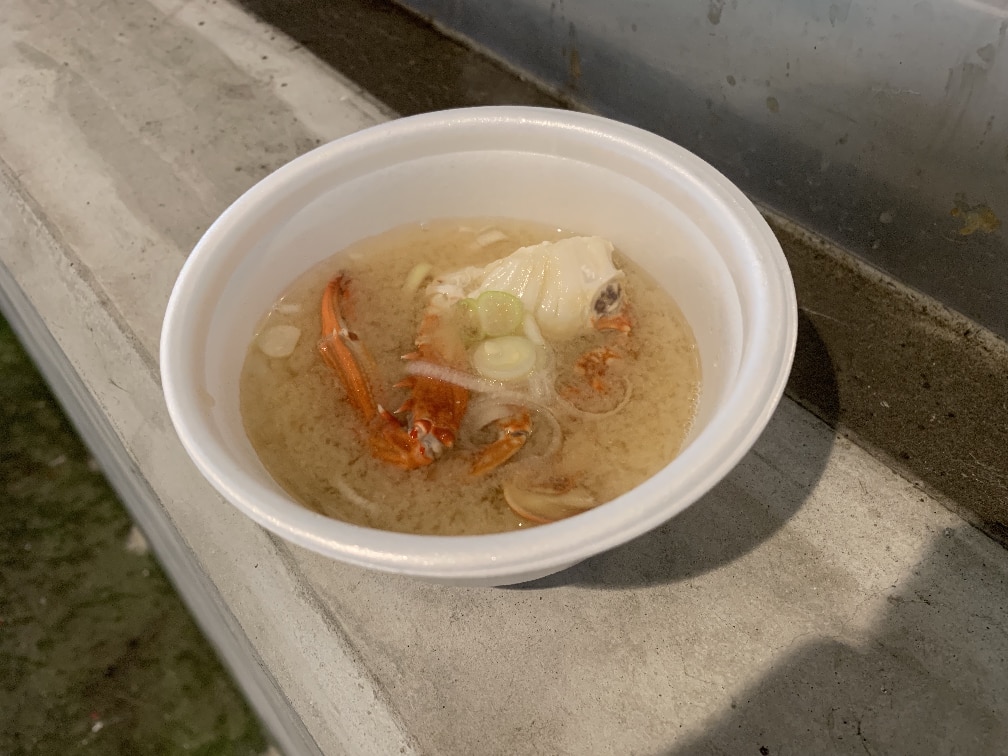 Also, they are showing fishes and have explained it, so it could be helpful to learn about it. So even if you only coming here for seeing them, it's fun.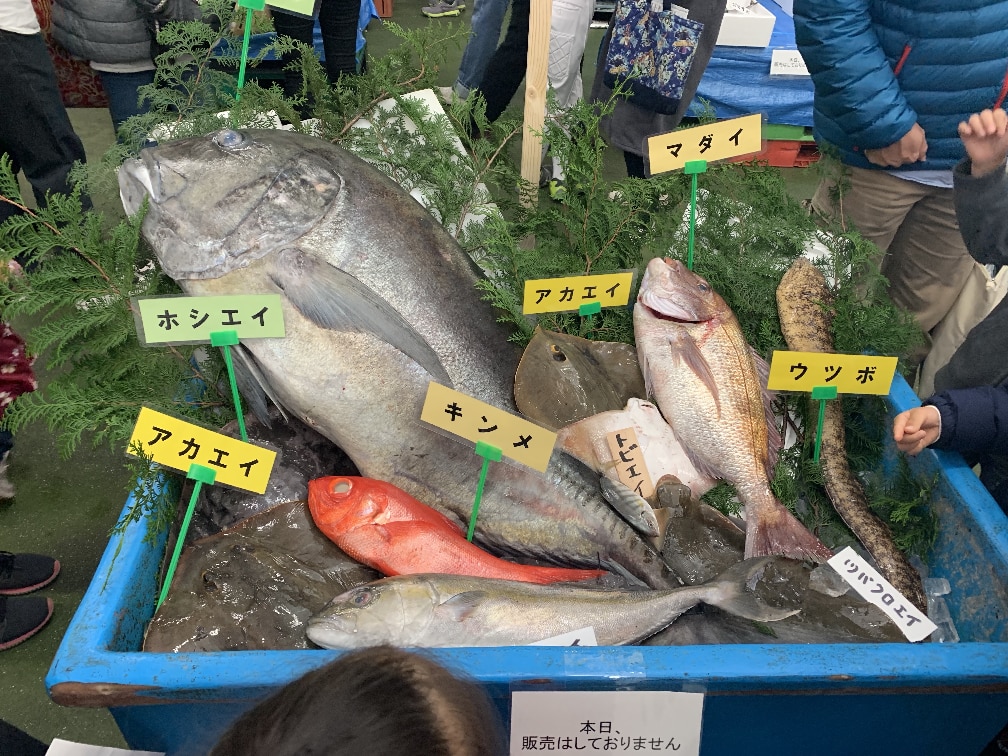 Most of the people like tuna, huh? The tuna dressing show is pretty nice.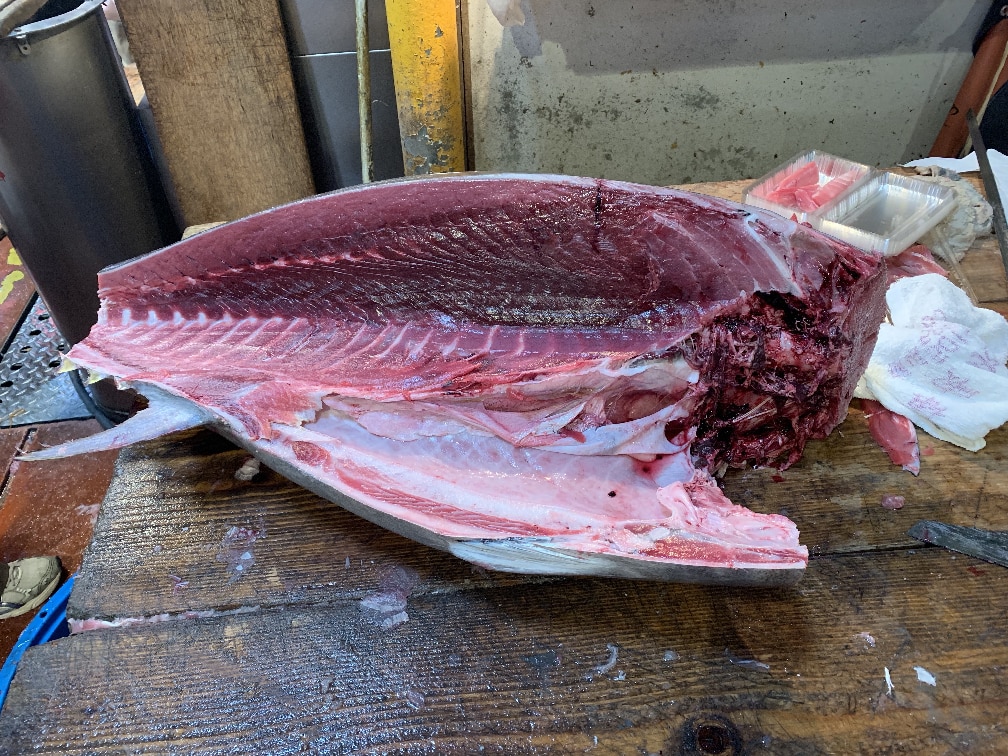 For the public day, it's also famous for put much fish in one bag for a fixed rate.
For one bag, you need to page 300 JPY but it seems cheap, isn't it?
You can't know which kind of fish is available until that day, but this event gets crowded each time.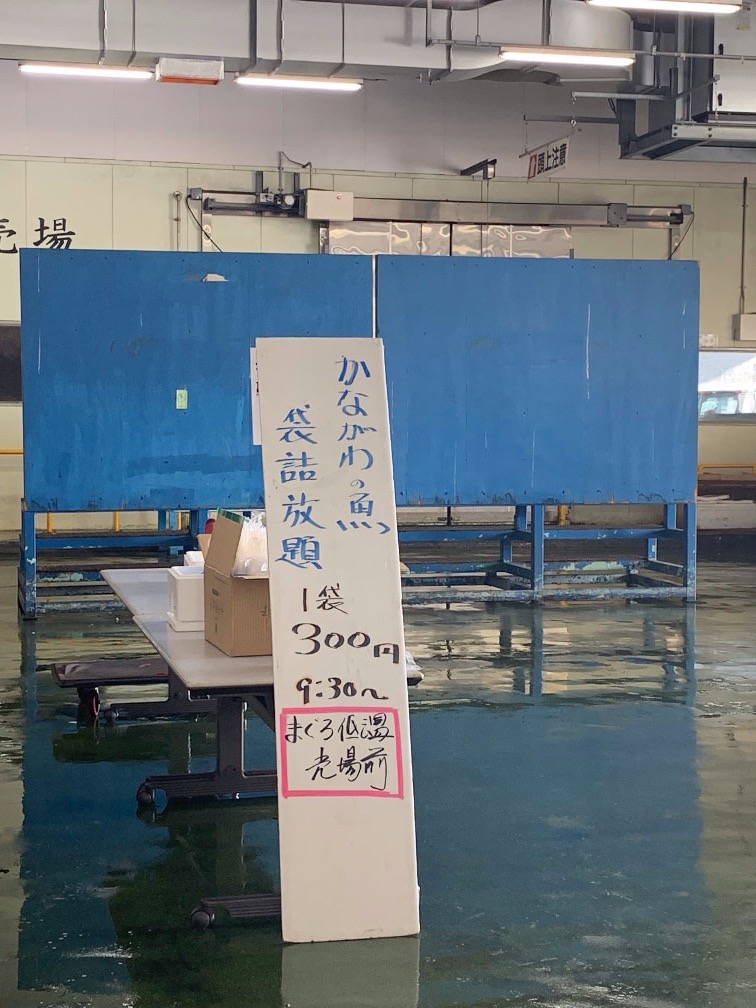 That day, they mainly sold mackerel and sardine.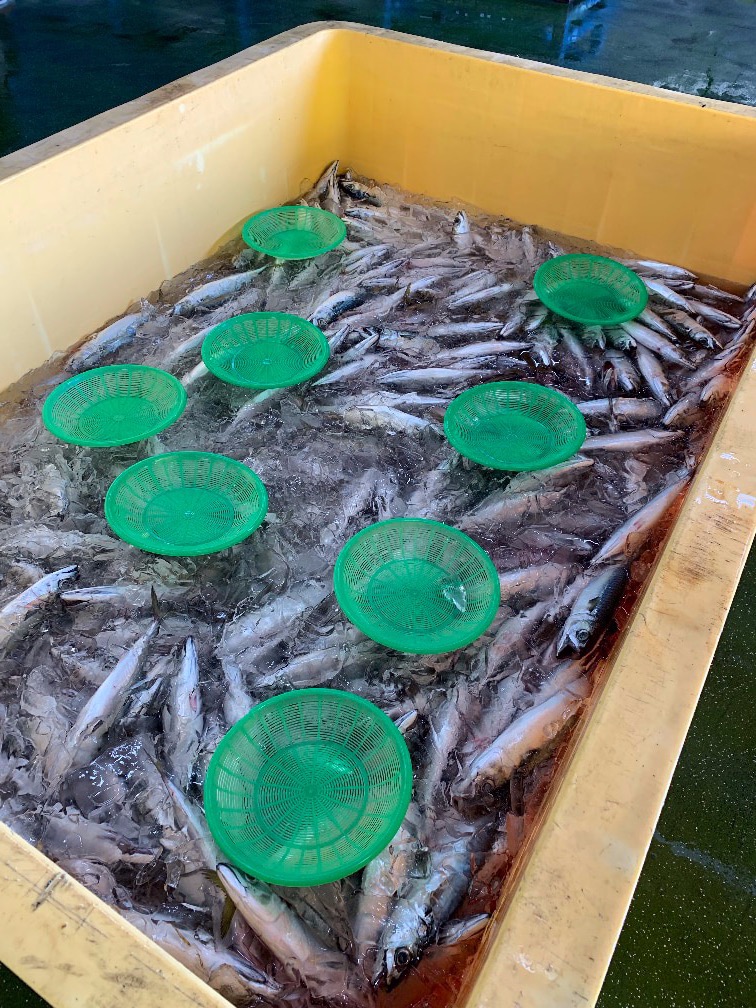 So everyone gets serious to put more fish in one bag.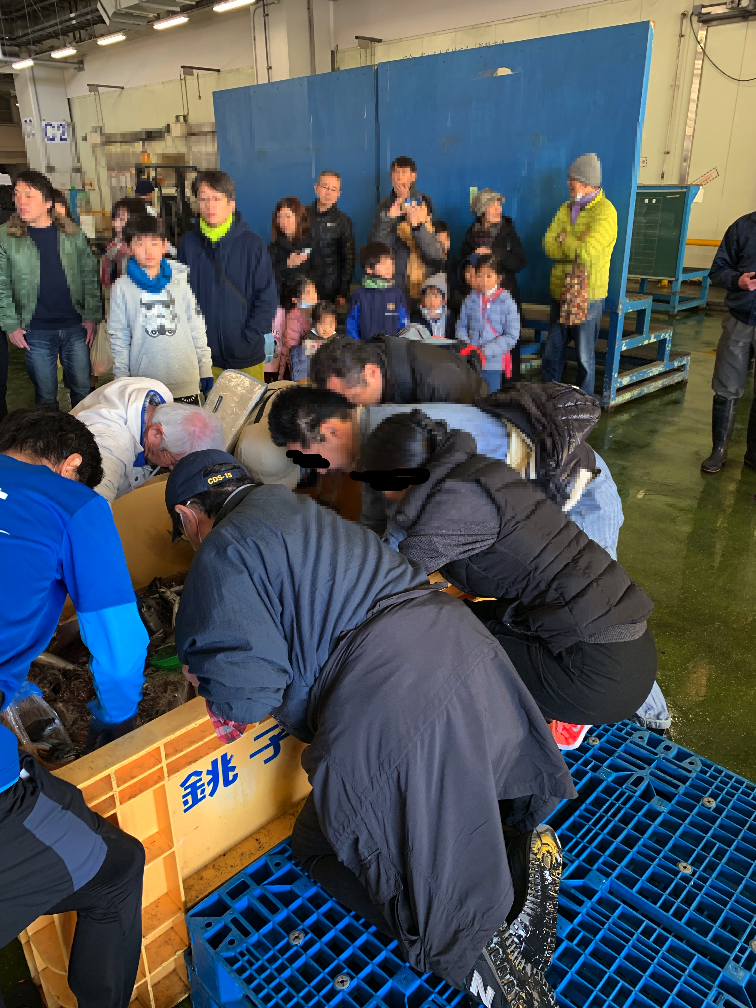 制限時間はありますが、¥300でこんなに取れました!
There was a time limit at that time, but I get many fishes by only paying 300 JPY!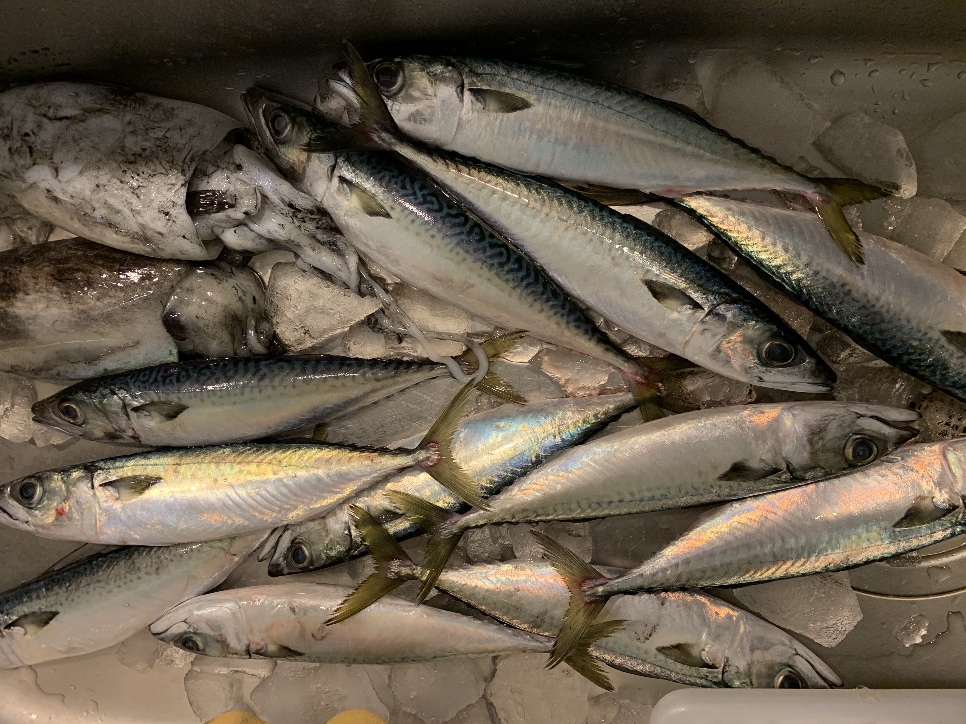 Now let's move to Basha-Michi by using that bike. It takes about 10 minutes.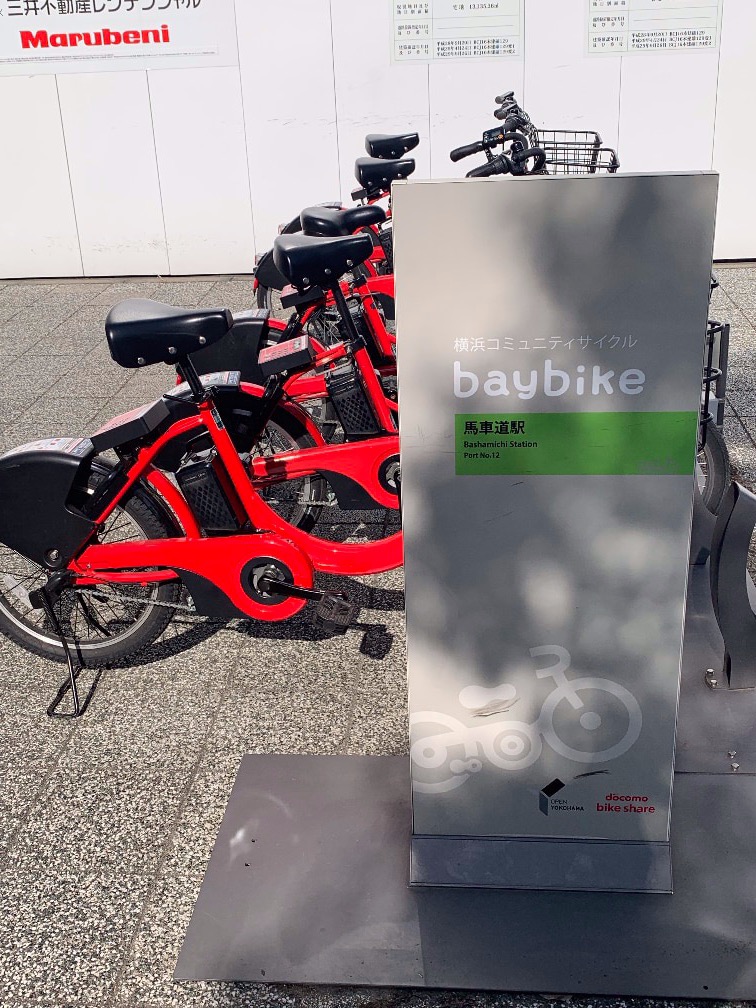 I highly recommend visiting Retro Cafes
The old and nice spot in Yokohama is the Yamanote area, but also the Bashamichi area is good for seeing those old buildings. There have many classic cafes there. This time, I will introduce 3 cafes.
Cafe OMNIBUS
1st cafe, it has a higher roof, calm and wide space, call "Cafe OMNIBUS."
It is located in an old building near Bashamichi station.
It's also close to YCC Yokohama Center, and this classic-look building realizes that we are in Yokohama. This cafe brunch is famous, but strawberry moose has a fresh taste so it's good.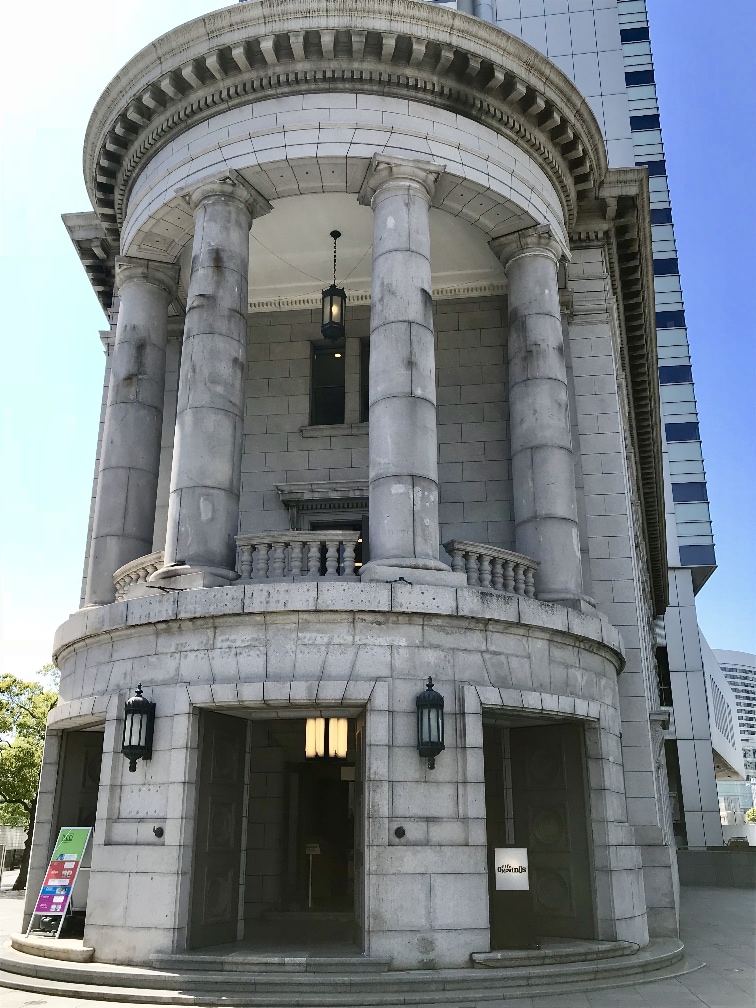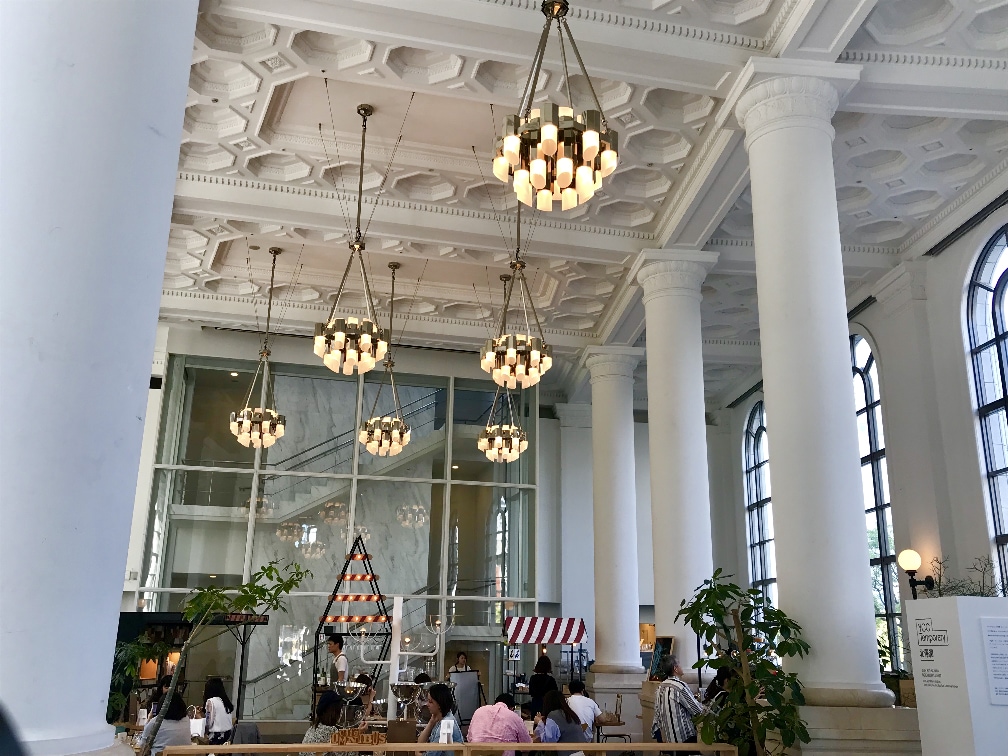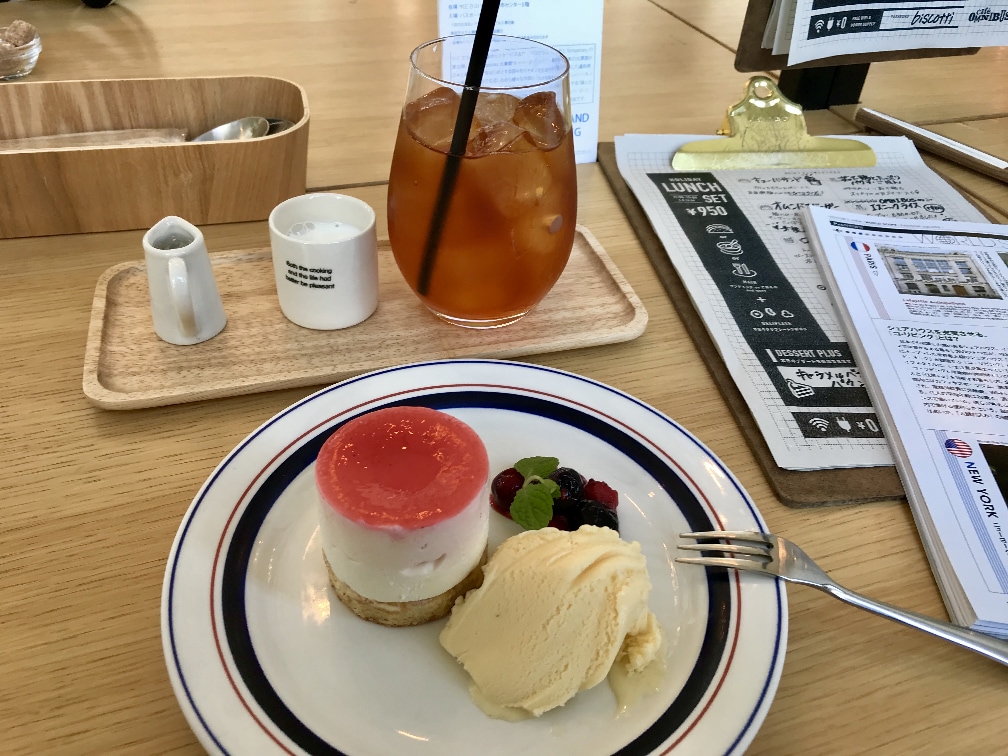 Cafe de la Presse
Then let's go to second place. It's close to there so I recommend walking from the last place.
It's located 2nd floor in Yokohama Information & Cultural Center, calls "Cafe de la Presse." It's designed in European classical feeling, plus there has good sight from the window, so you can spend time with a relaxed mood.
It is also close to the lawyer building and courts, so it has a unique menu call "Journalists' cafe" and "Lawyers' cafe."
I also recommend eating Sachertorte with drinks. It's delicious.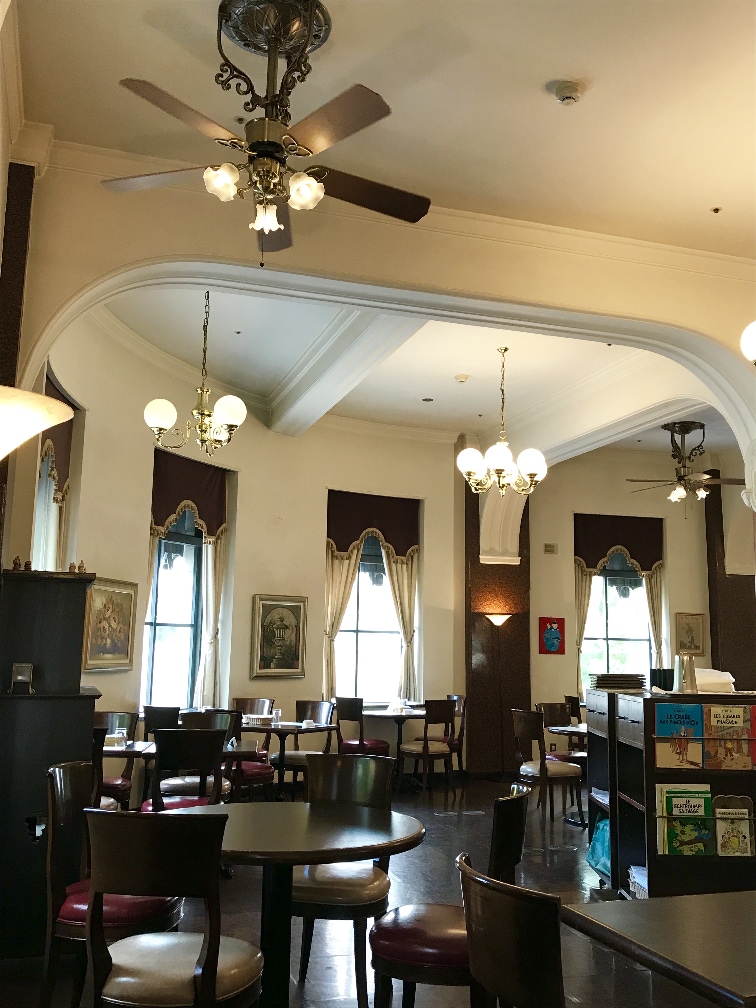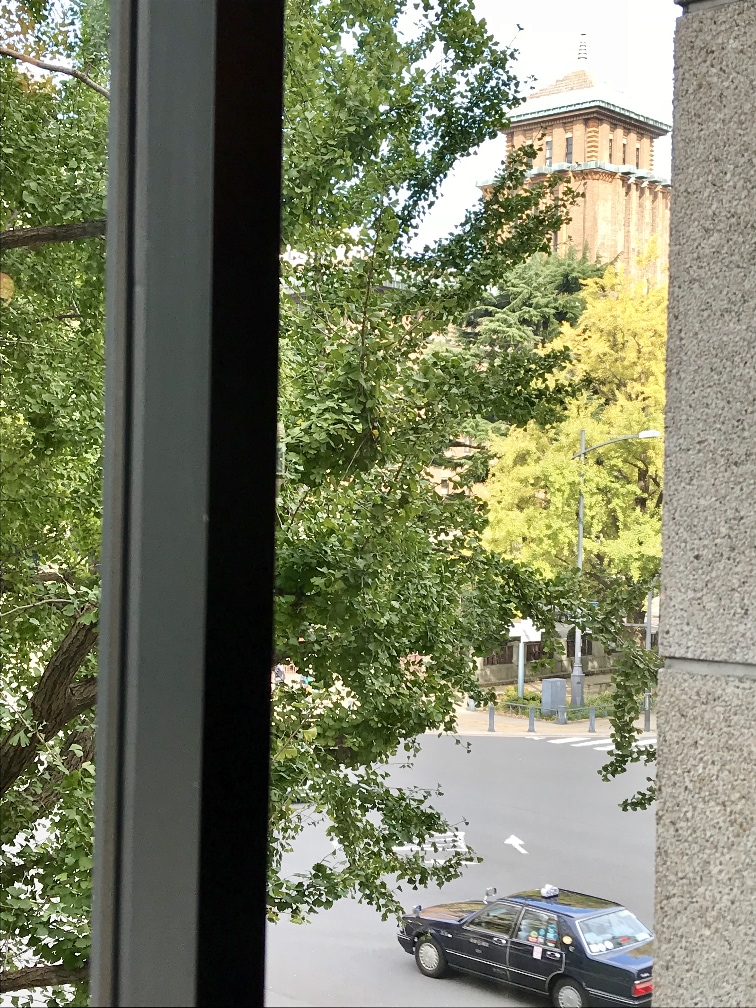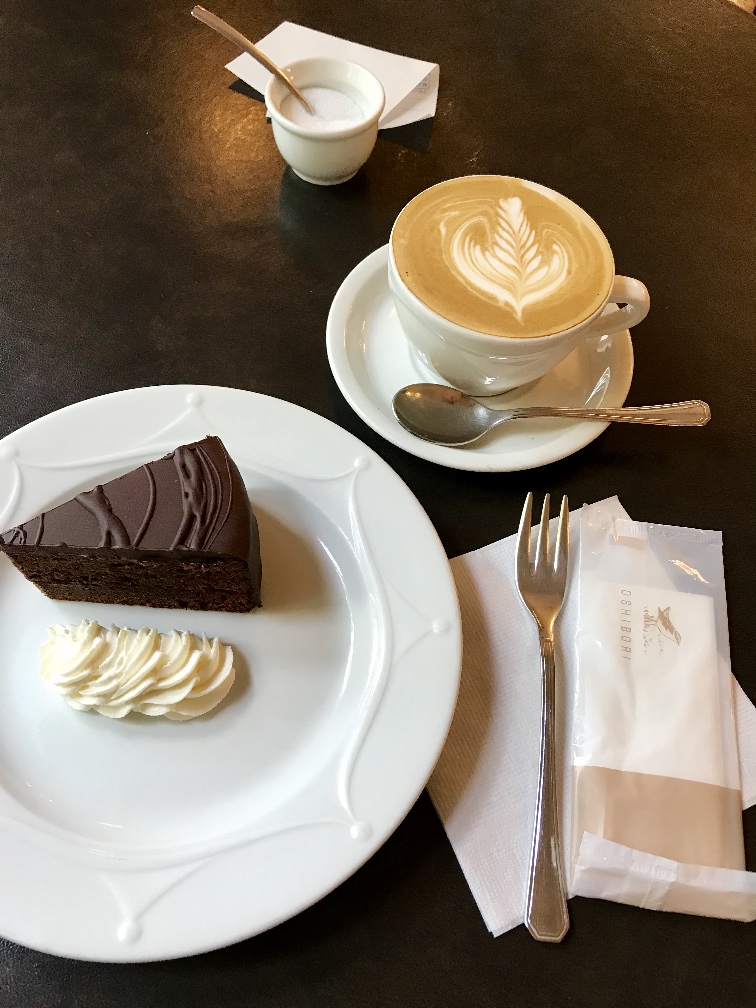 Bashamichi Juban Kan
Let's walk from the last place.
This place is open around 1970, and in brick-and-mortar building and looks nice, call "Bashamichi Juban Kan."
They are selling "Biscout", which is a unique dessert in Yokohama. The 1st floor has a shopping place and cafe, and the 2nd floor has a restaurant. This place is cozy because it's pretty classic and has light from the stained glass.
You should enjoy one of the popular menu call "Juban-Kan Pudding Royal."
It's a classic plate that has pudding, fruit, and ice cream so it's good for this cafe's atmosphere.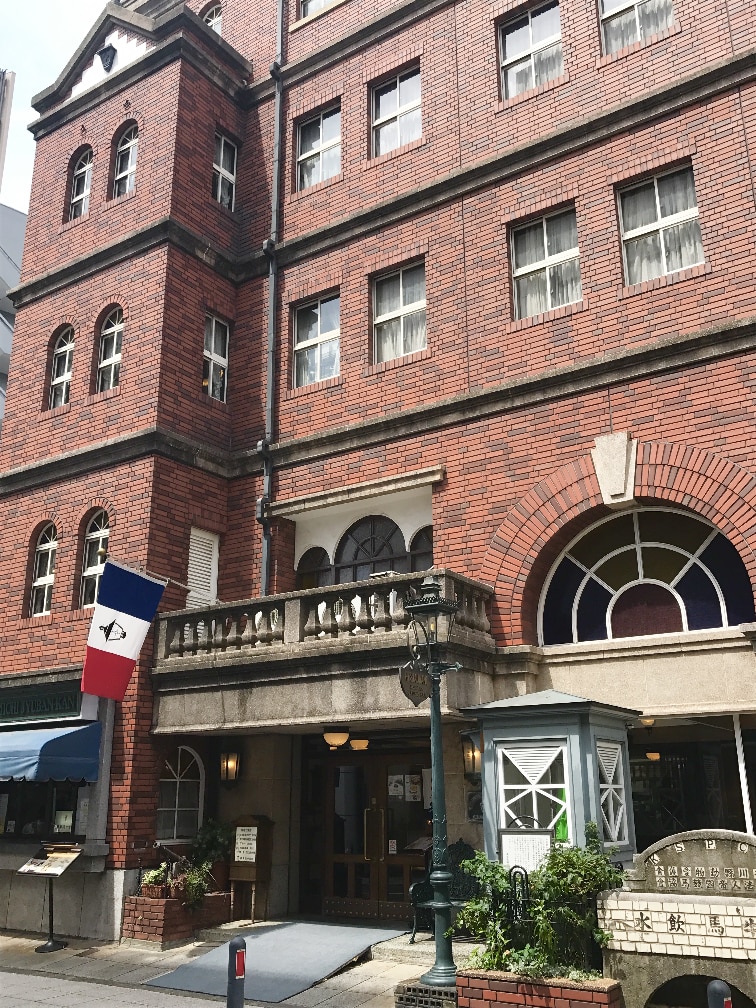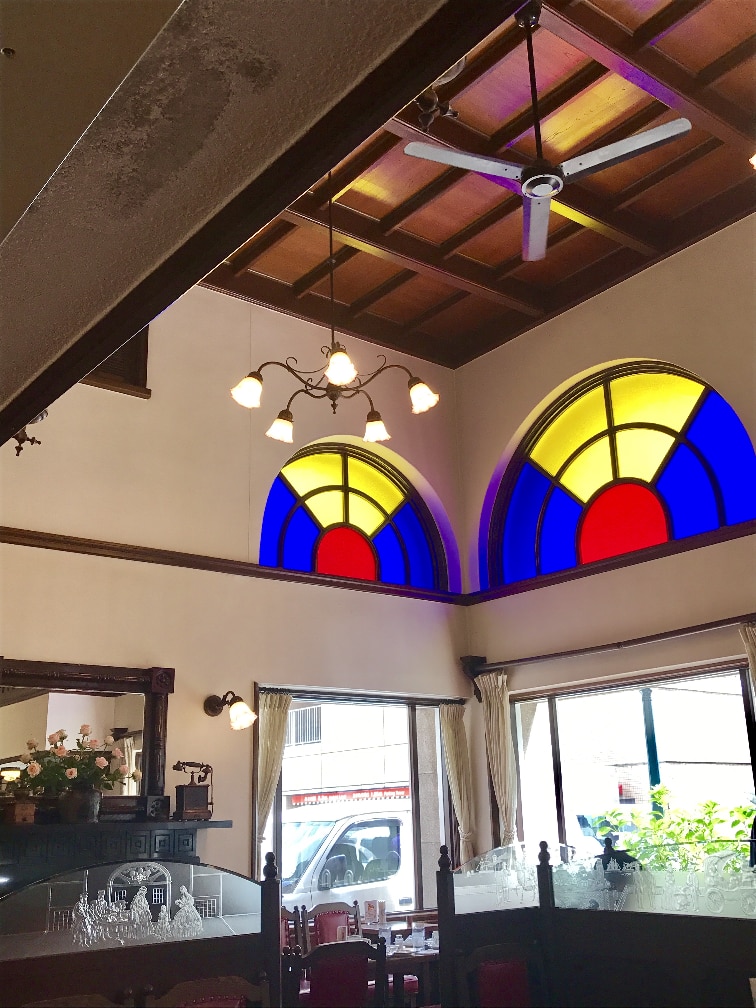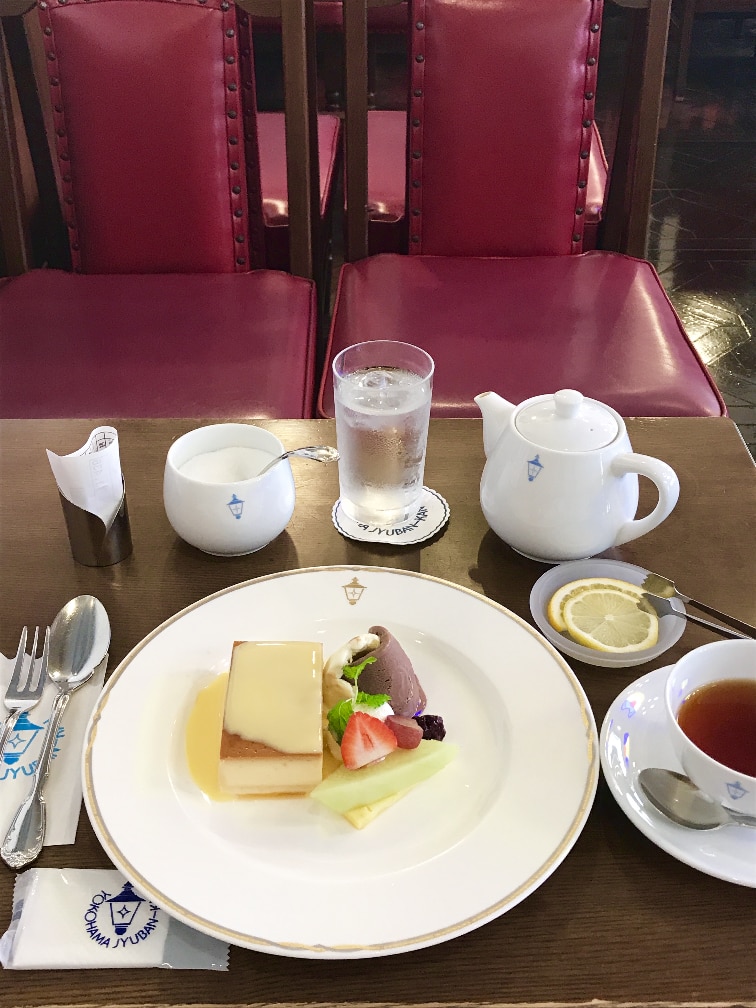 Let's go to Yamashita park after you enjoy those cafes!
It takes about 6 minutes from there by using the e-bike.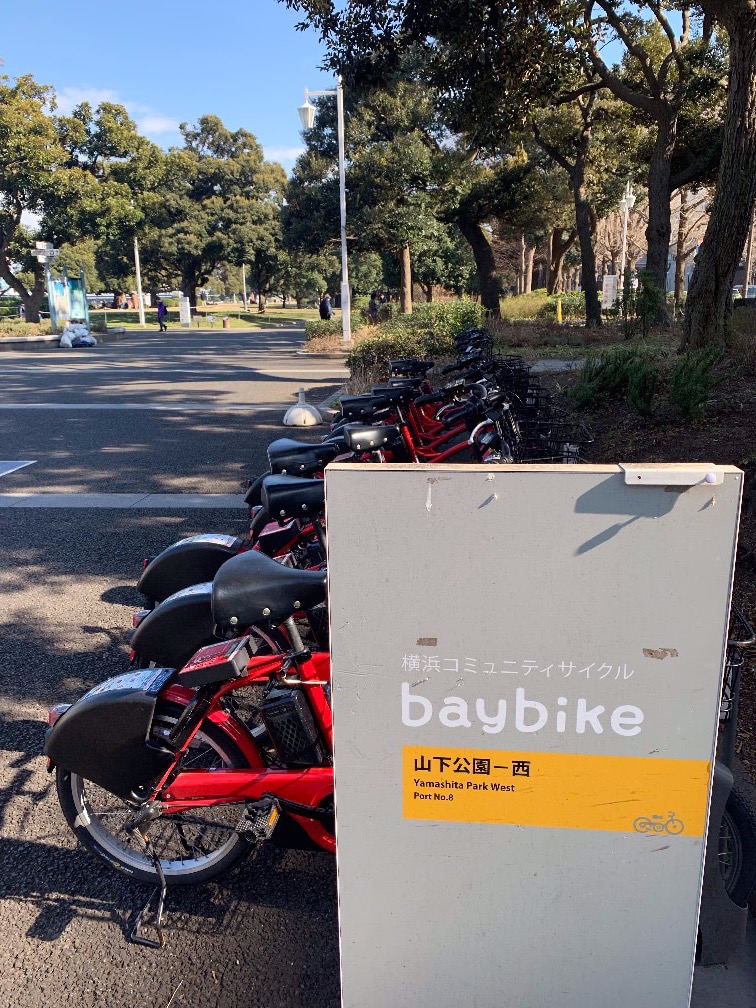 One of the most famous parks in Yokohama
Yamashita Park is placed along with Yokohama port also famous for sightseeing and dates.
This park opens from 1930 and made by 1923 Kanto's great earthquake's garbage. It has a nice sight and has some towers and ships. They maintained this park well, so it has many flowers every season.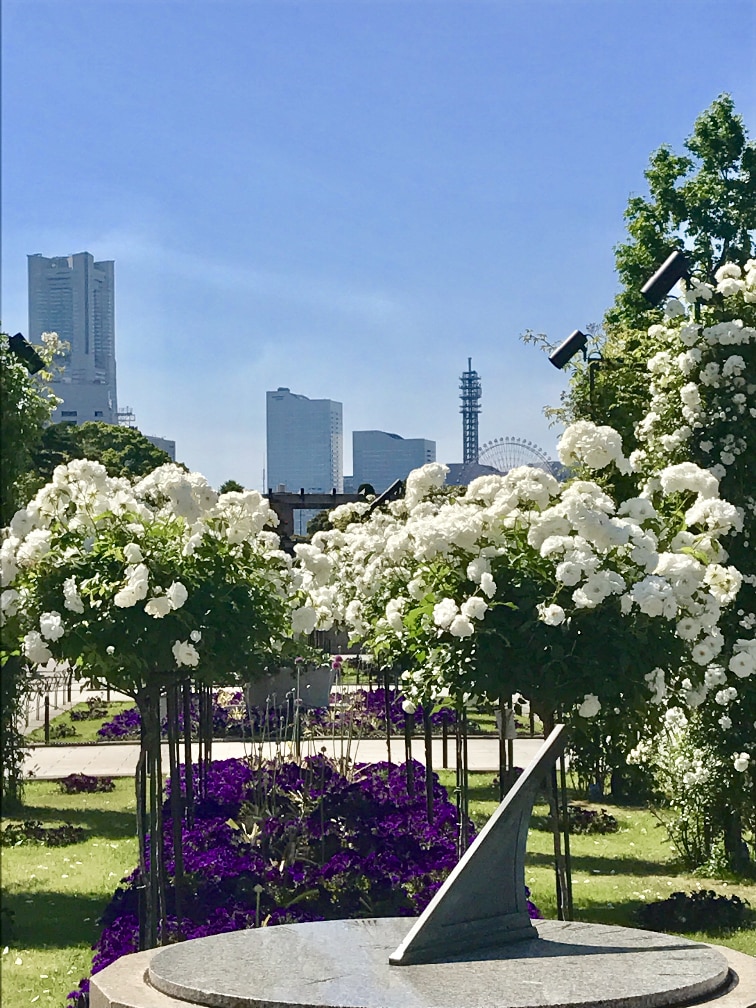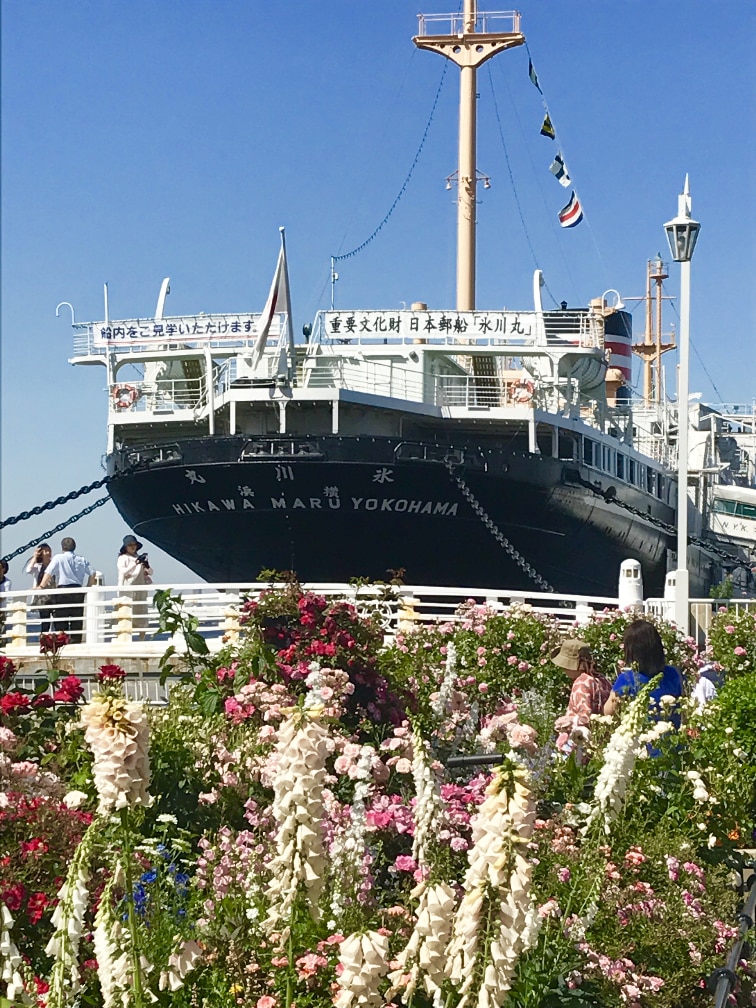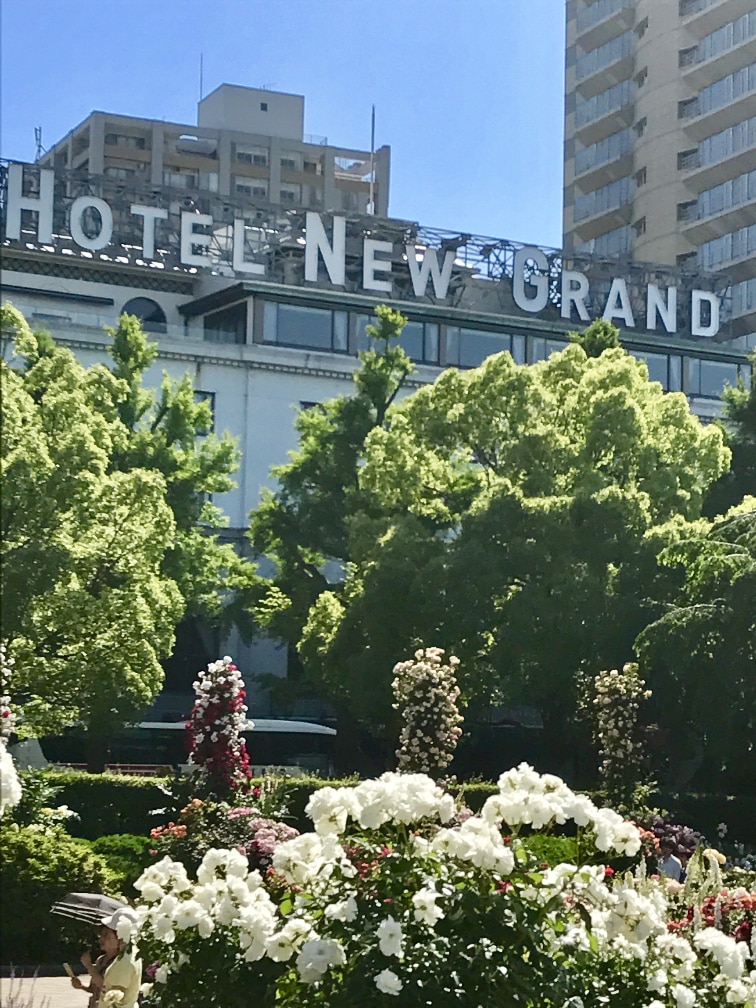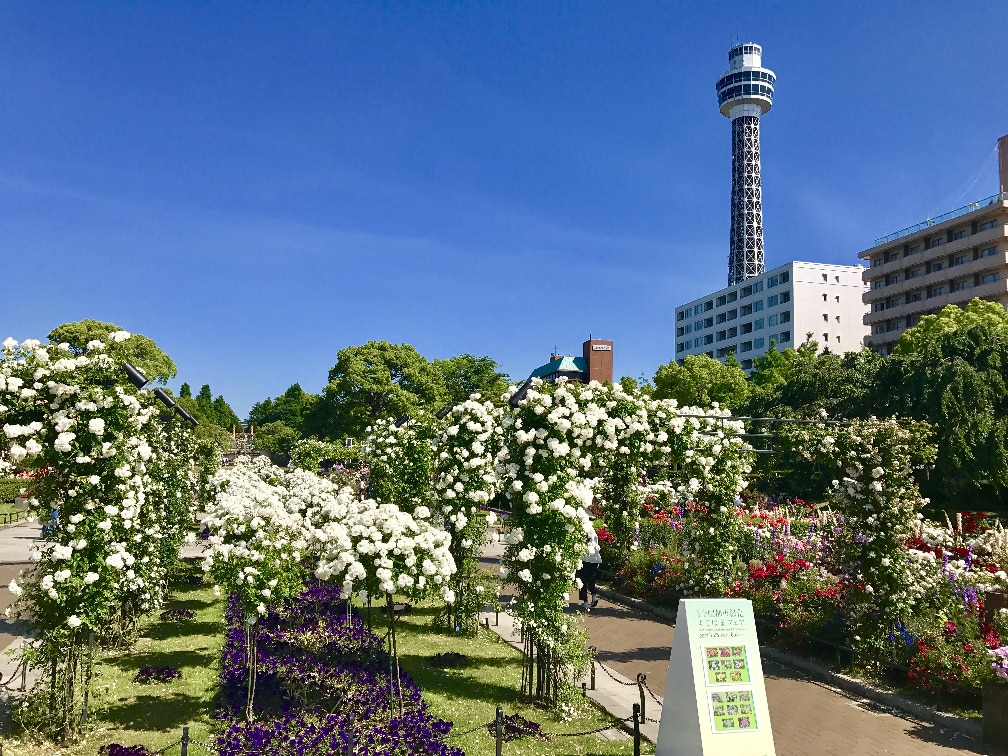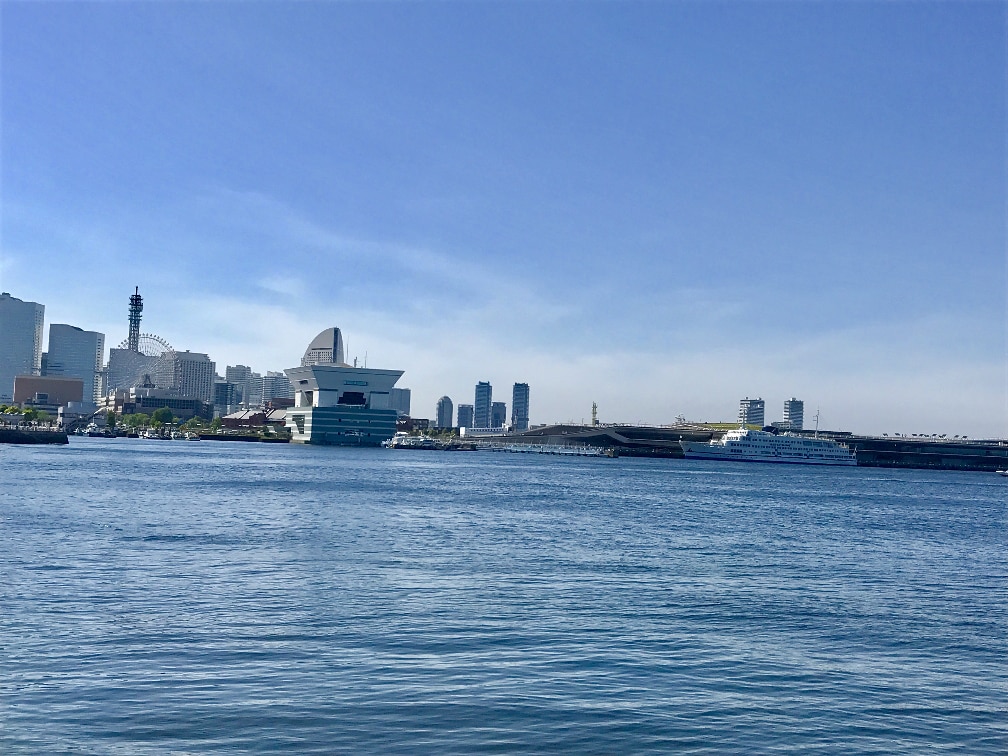 Once I walked around the park, I went to Minato-Mirai by using Bay-Bike.
It takes about 13 minutes from there.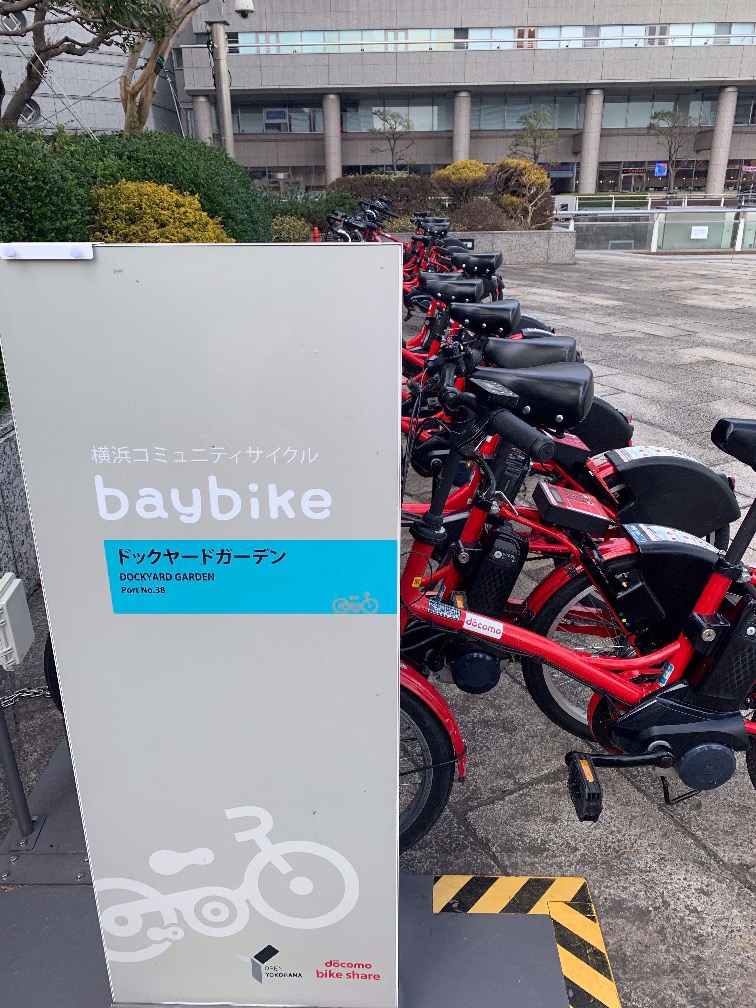 Many ladies and gentlemen going to that bar.
It makes us in a British bar that enjoying conversation calls "Royal Ascot." It's located on the 2nd floor of the Royal Park Hotel in Yokohama.
There also have a lounge on the 70th-floor called "SIRIUS," but this place is also recommended to visit!
You can enjoy a good time with a nice alcohol drink and cocktails.
There has stocked many kinds of drinks so you can choose a drink from a cocktail and a precious drink. That place also stocked many foods and has piano playing so you can enjoy this place well. I recommend this place for the end of the day.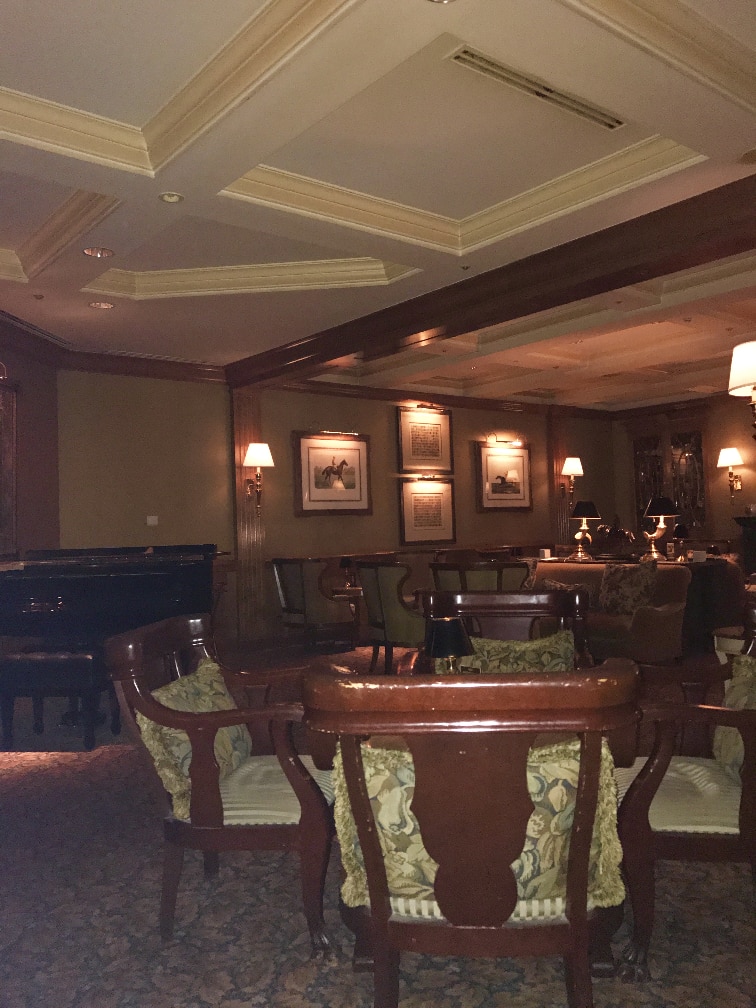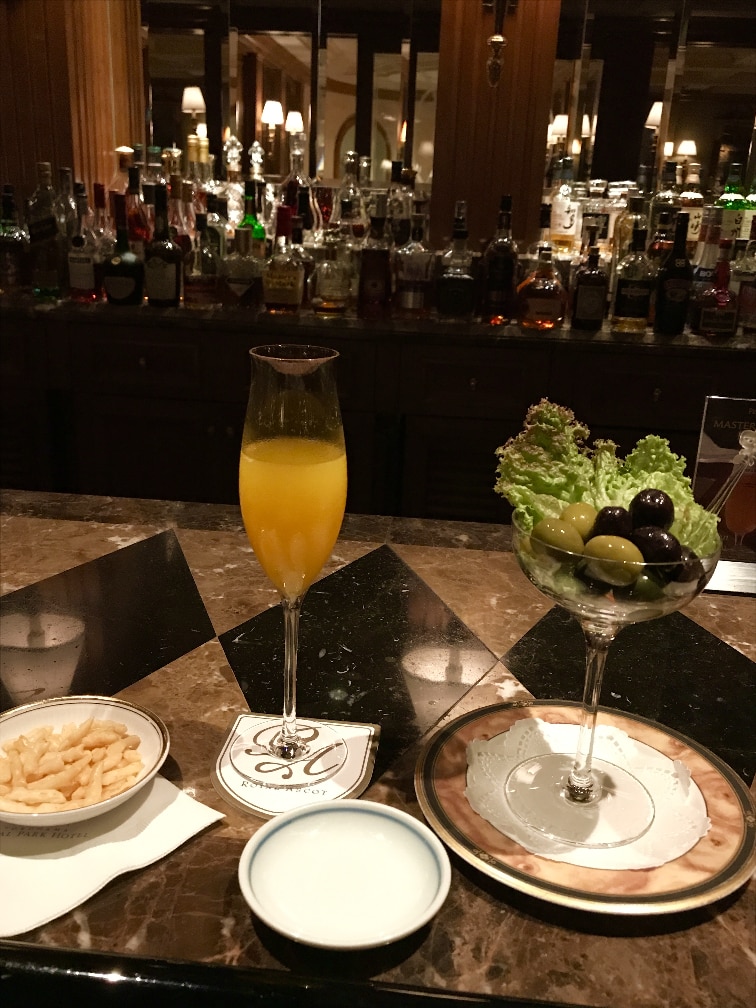 That cocktail is pretty photogenic, isn't it? This drink gets lit until I finish drinking it.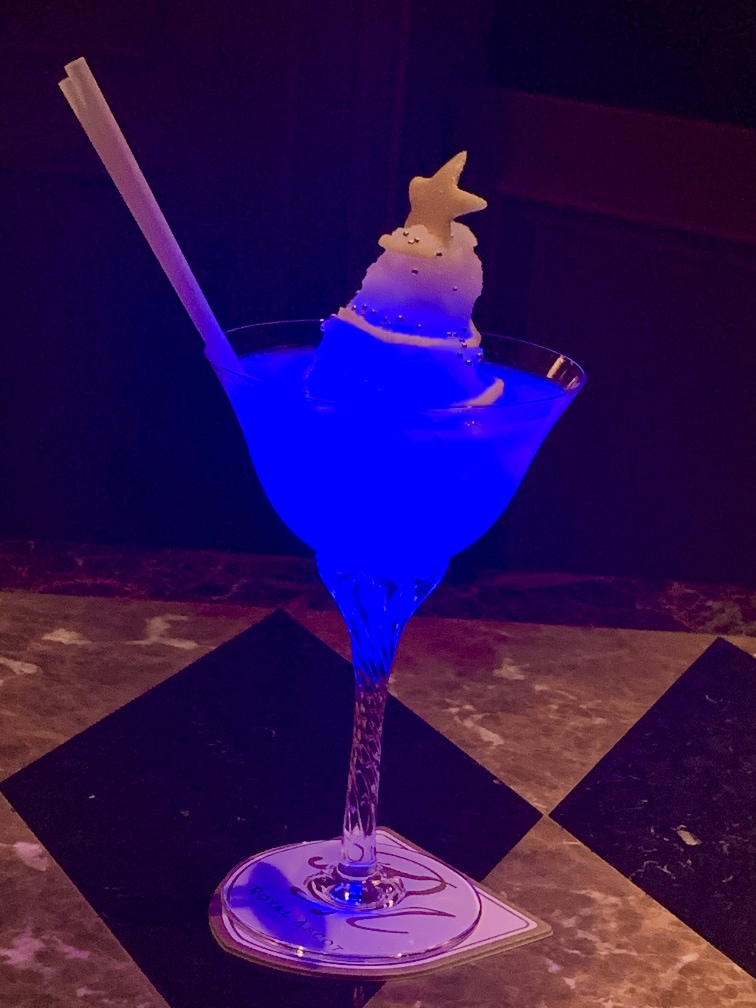 Also, I found Hibiki 30 years old one, which is very rare. Don't miss out if you like whiskey.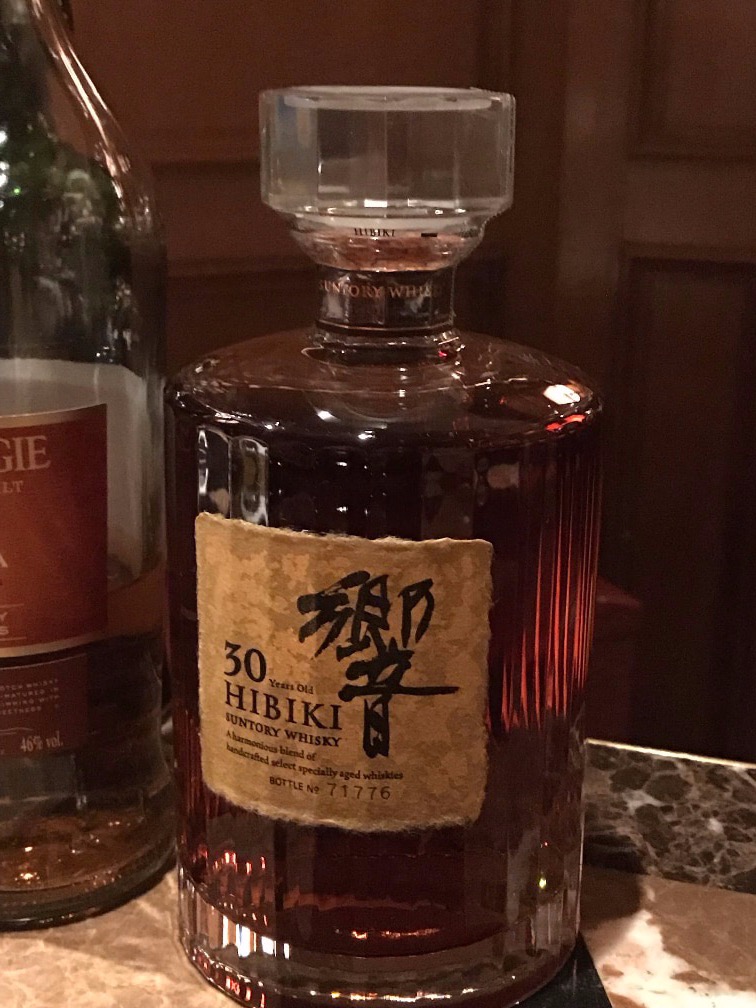 Lastly
This time also used Bay-Bike because it's convenient that able to rent/return at any place. The bike-sharing cost is about 600 JPY without taxes for that day's trip.
You must follow the road law when you use this bike since we have bike lanes.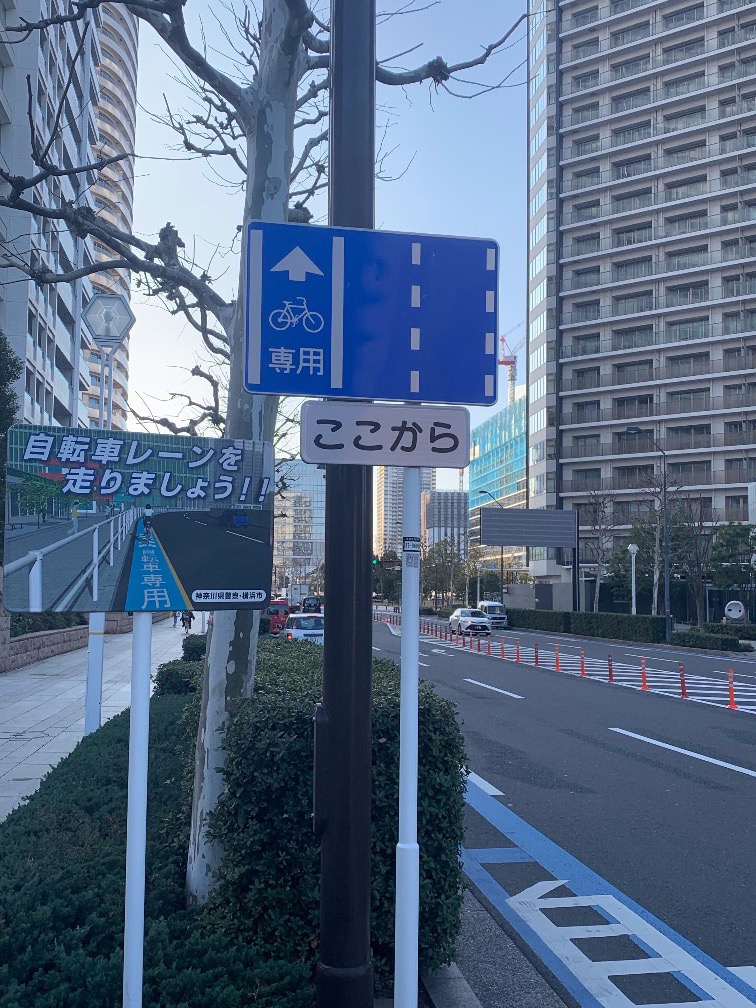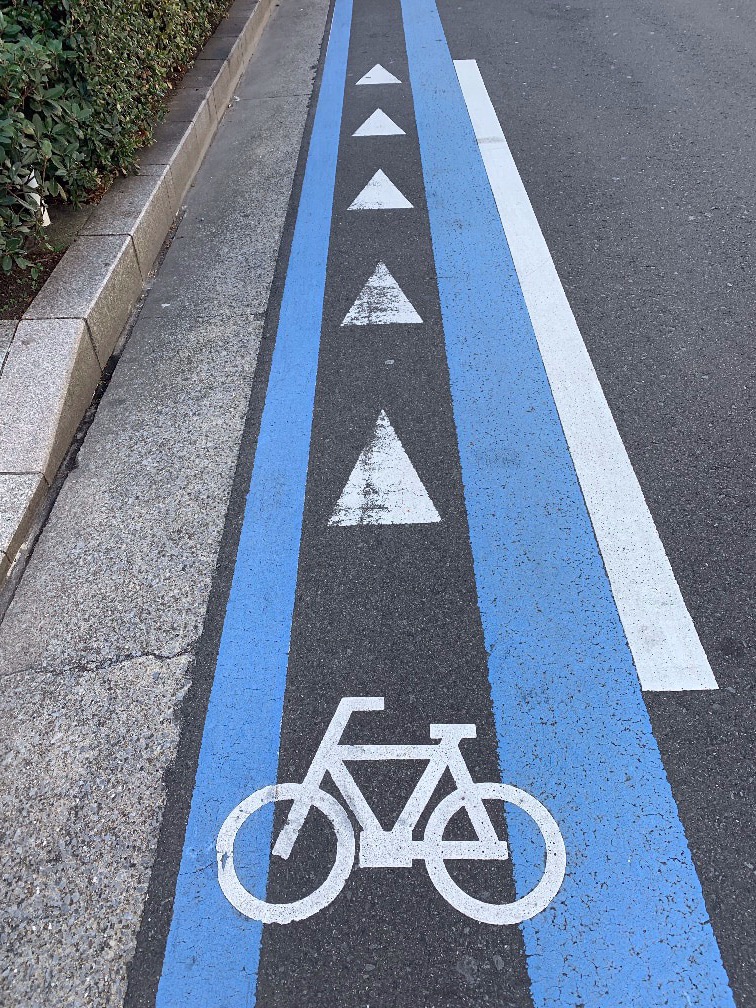 Bay-Bike is available for a fixed price in certain minutes and good for reducing transportation time, so why don't you use this bike for sightseeing in Yokohama?
Details
Yokohama Central Public Market
Address: 1 Yamauchi, Kanagawa-ku, Yokohama-Shi, Kanagawa, 221-0054 Japan
Phone: +81-45-459-3322
Webpage: http://www.city.yokohama.lg.jp/keizai/shogyo/orosi/ (Only in Japanese Language)
Cafe OMNIBUS
Address:6-50-1 Honcho,1st floor of YCC Yokohama Creation City Center, Naka-Ku, Yokohama-shi, Kanagawa,231-8315
Phone: +81-45-306-9114
Webpage; https://yokohamacc.org/data.cgi?id=cafe_omnibus (Only in the Japanese Language)
Cafe de la Presse
Address: 11 Nihon-Odori, 2nd floor of Information & Cultural Center, Naka-Ku, Yokohama-Shi, Kanagawa 231-0021 Japan.
Phone: +81-45-222-3348
Webpage: http://www.alteliebe.co.jp/cafedelapresse/ (Only in the Japanese Language)
Yamashita Park
Address: 279 Yamashita-Cho, Naka-Ku, Yokohama-Shi, Kanagawa 231-0023 Japan
Contact: +81-45-671-3648
Webpage: http://www.city.yokohama.lg.jp/kankyo/park/yokohama/kouen008.html (Available only in Japanese language)
Royal Ascot
Address: Minato-Mirai 2-2-1-3, Nishi-Ku, Yokohama-Shi, Kanagawa, 220-8173 Japan
Contact: +81-45-221-1155
Website: https://www.yrph.com/restaurants/ascot/