There is Halloween in autumn!
The time of Halloween in Japan is crowded with lots of things.
Halloween limited items will also appear for food.
I especially recommend the sweets. Not only tasty, there are many things that you can enjoy with your eyes!
Hotel's stylish bar & lounge
We went to "Conrad Tokyo" hotel in Tokyo Shiodome.
It is almost directly connected from Shiodome Station of Yurikamome Line, Toei Oedo Line, and it is in good access with 7 minutes on foot from Shimbashi Station on JR Line.
We got the afternoon tea of ​​the bar & lounge "Twenty eight" on the lobby floor of Hotel 28F.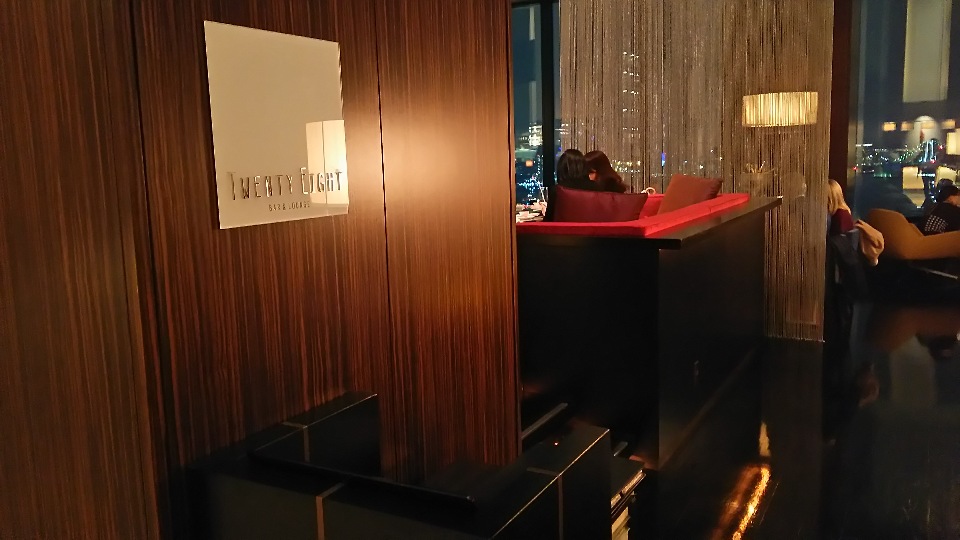 In the lounge facing the large glass, there was a feeling of opening and the view was also very good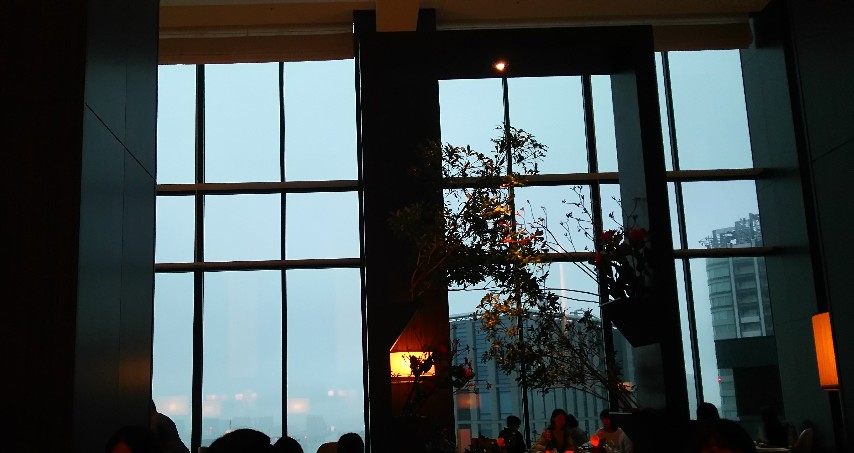 Unfortunately it was raining, but the view of Tokyo Bay from the higher floor was still good.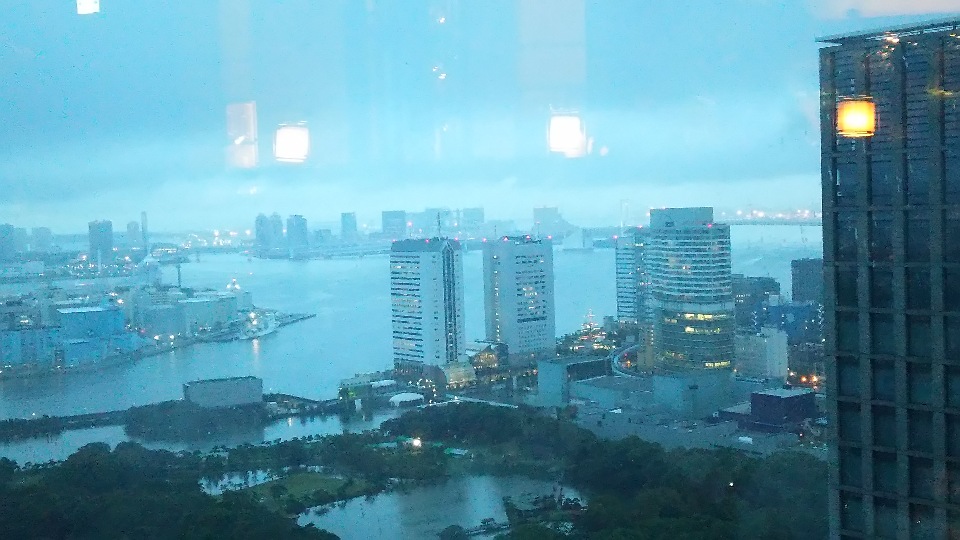 "Otona Halloween" afternoon tea
Twenty eight afternoon tea will be Halloween afternoon tea from September to October.
The theme of 2017 is "Otona Halloween".
You can have sprues & elegant sweets and savory!
This time it was a course reserved at a 「Ikyu.com restaurant」. Come with a glass of champagne and Conrad bear toast.
When being introduced to the seat, a pretty Conrad bear welcomed me.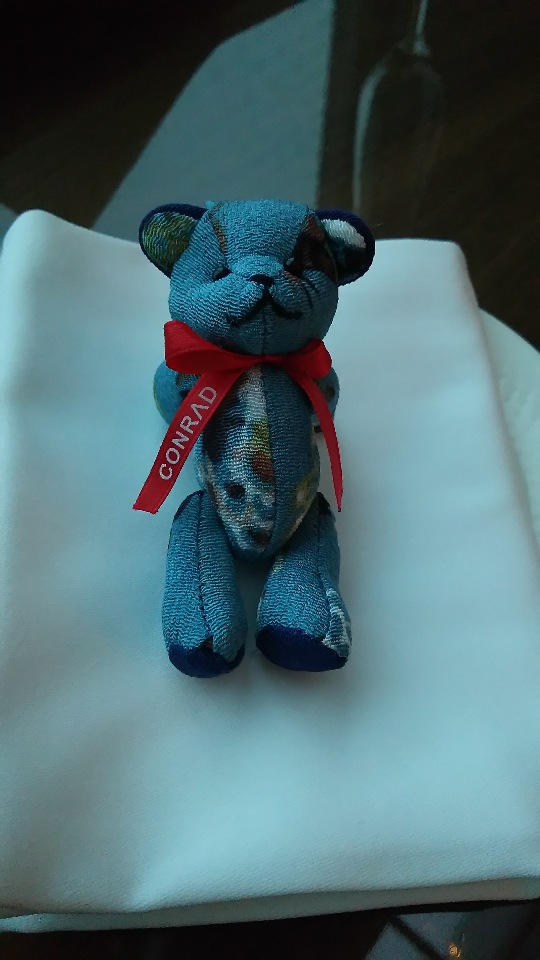 First of all, a toast glass of champagne!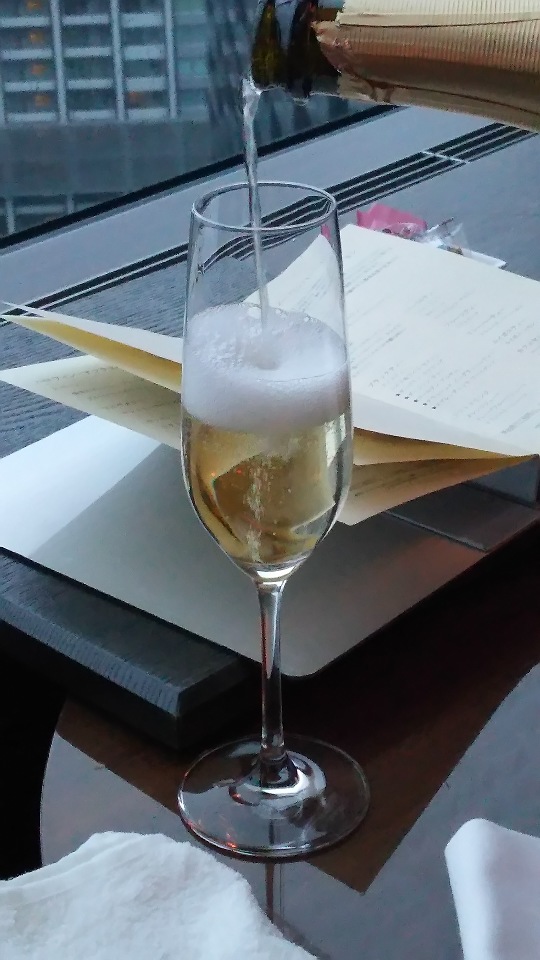 While watching the Rainbow Bridge, it is fashionable to have champagne.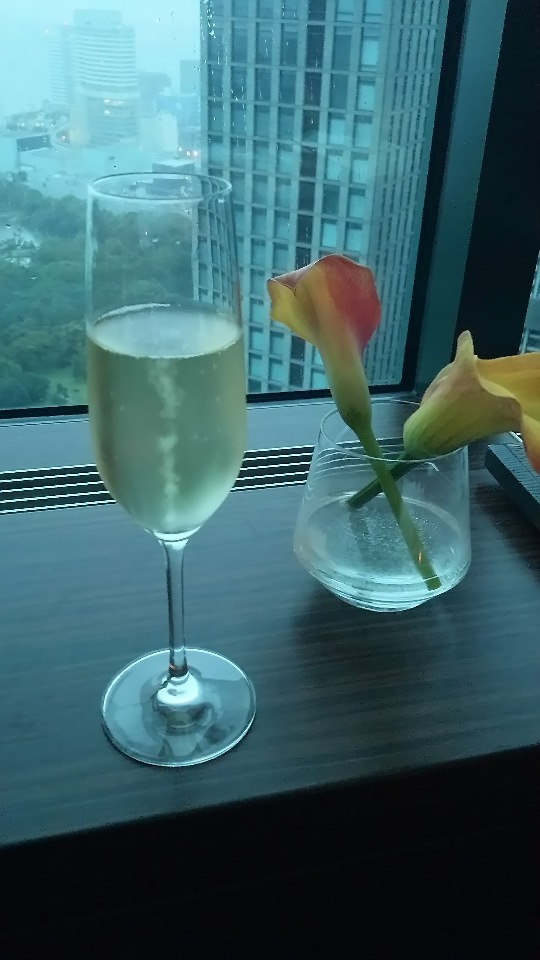 You can choose from about 20 types of tea including Earl Gray, Darjeeling, Assam, etc. from fruit tea and flavor tea.
On weekdays you can exchange whatever tea you like as much as you want. Only one kind on Saturdays, Sundays and public holidays.
I was visiting on Saturday but it was a 「IKYU.com」 course, so I enjoyed various kinds as well as weekdays!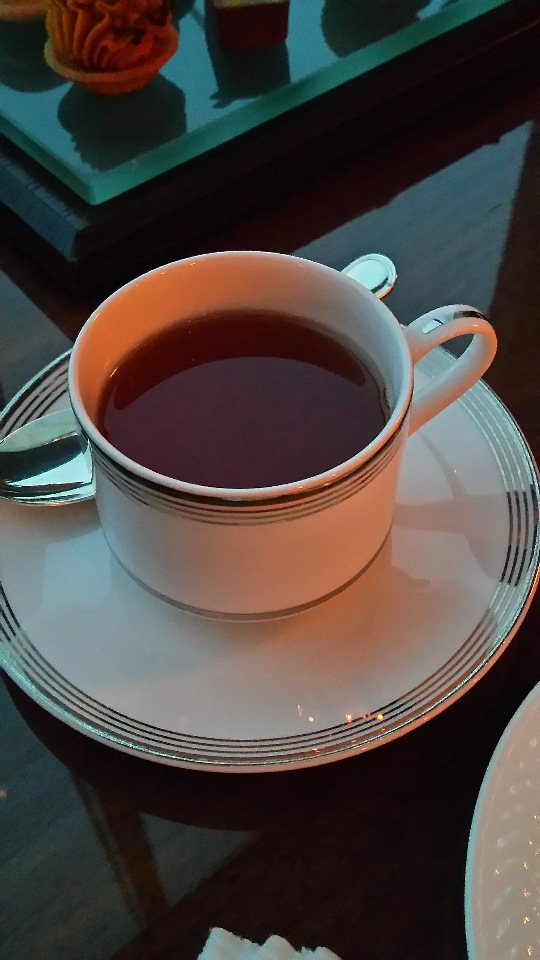 Afternoon tea you can enjoy even if you see it
Sweets and savory on a glass plate were carried!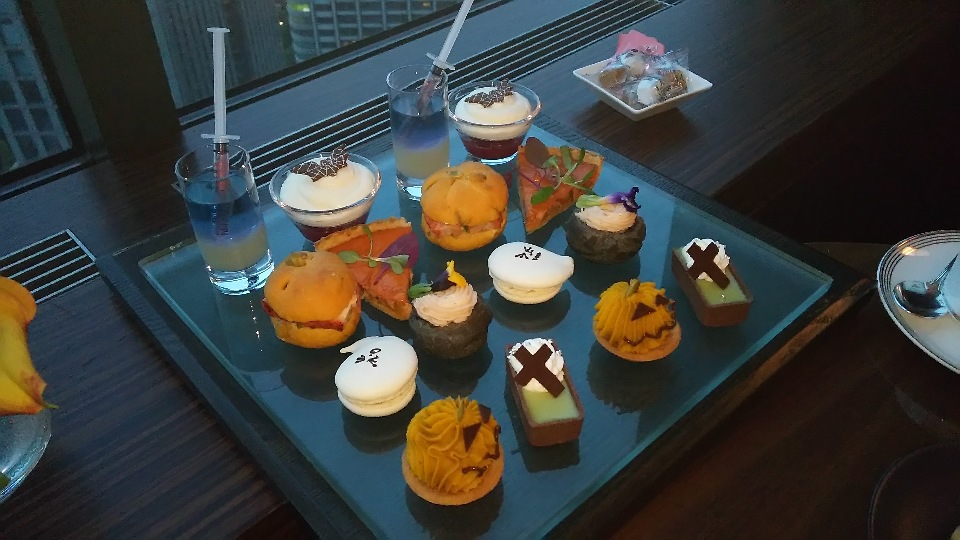 It is quite "Halloween"!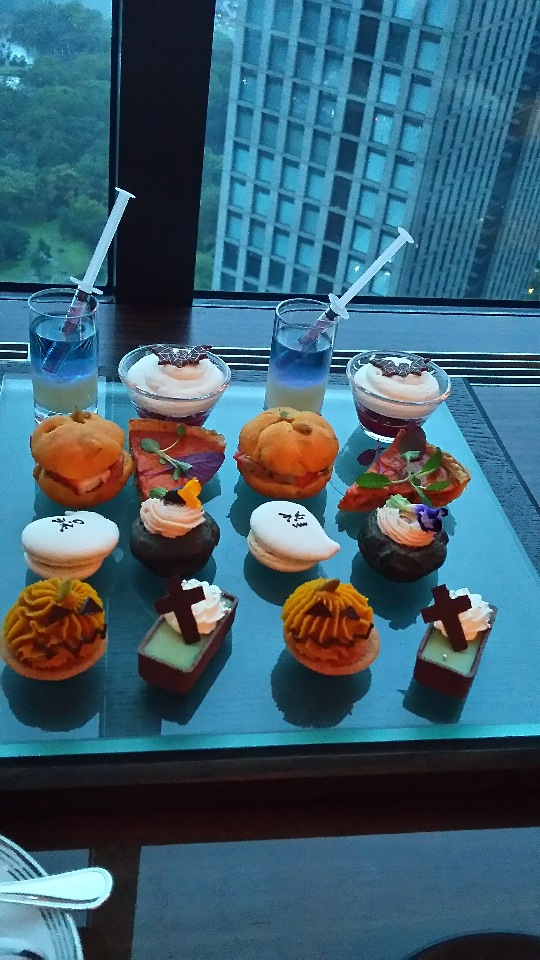 Tiny! !
Pumpkin Mont Blanc from the bottom. A face is drawn by chocolate.
Pistachio chocolate tart. This is also the cross which I made with chocolate is adorned. Do you imagine a coffin?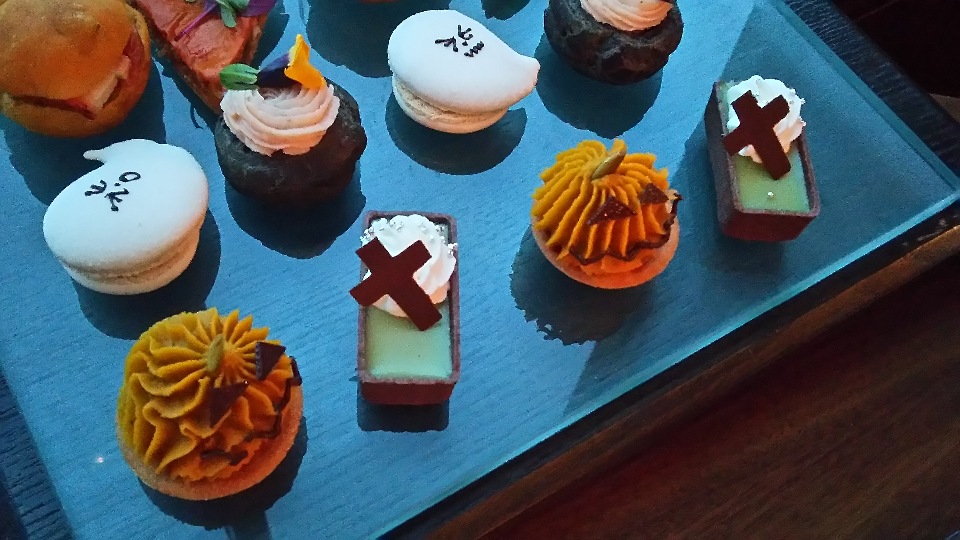 The second row is the ghost macaroon. It was sweet and tasty with salt caramel taste!
Bamboo charcoal shoe salmon riot.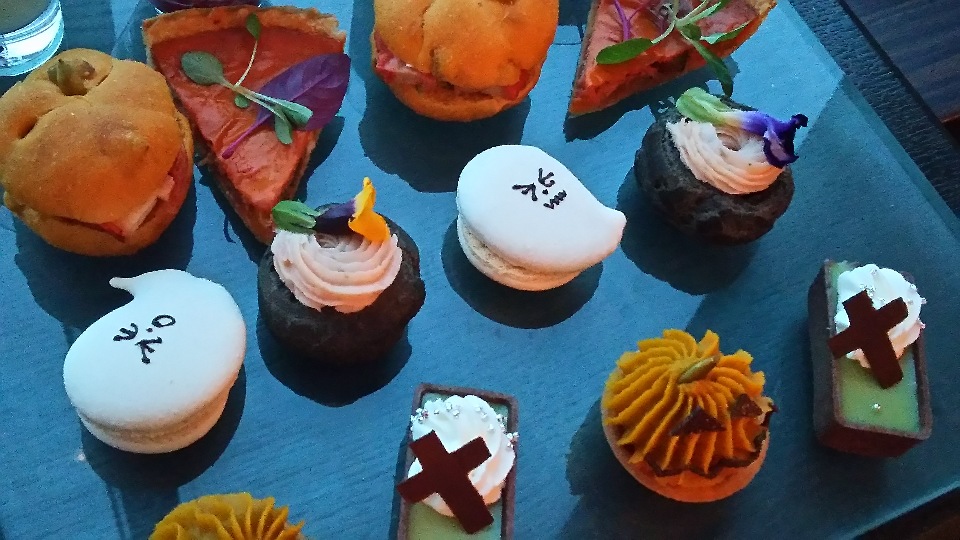 It is sandwich of tandoori chicken and cream cheese which is in the form of pumpkin. There was a volume though it was small.
The quiche of Ratatouille is next to me.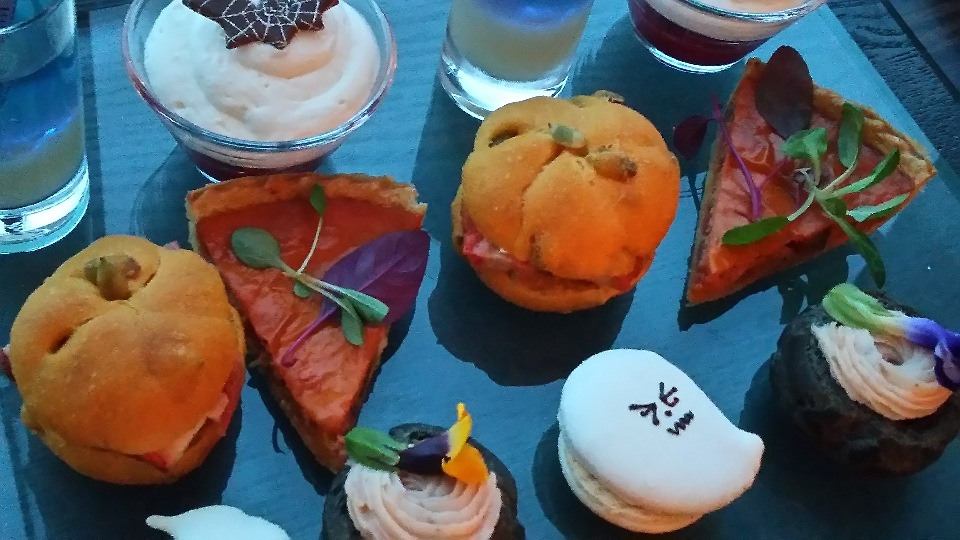 The top bat-shaped chocolate is on the cranberry syrup litch jelly. Cranberry was sweet and sour and it was also tasty.
And the syringe is contained in Cleme · Danju. I put the syringe syrup, how! The color changes!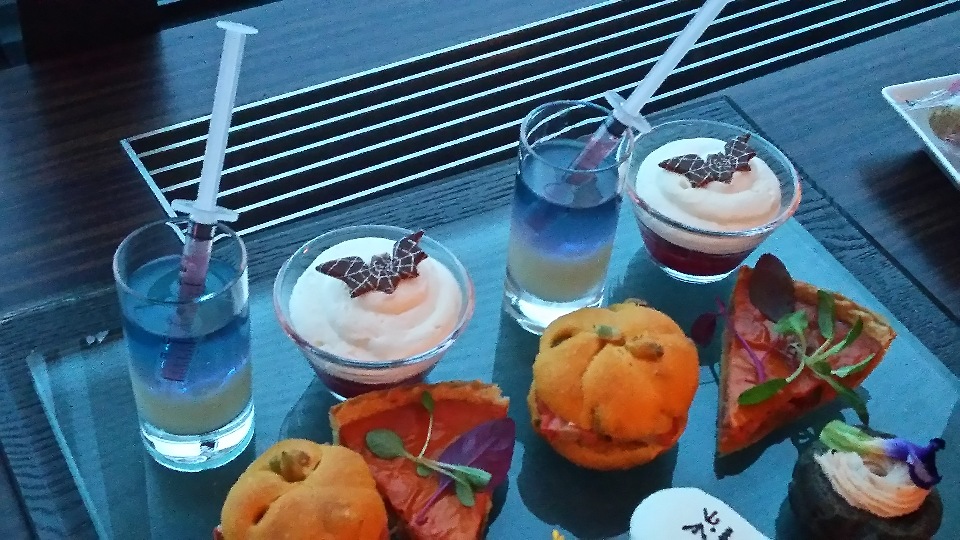 Even though we are doing blue at first, if you put syrup ...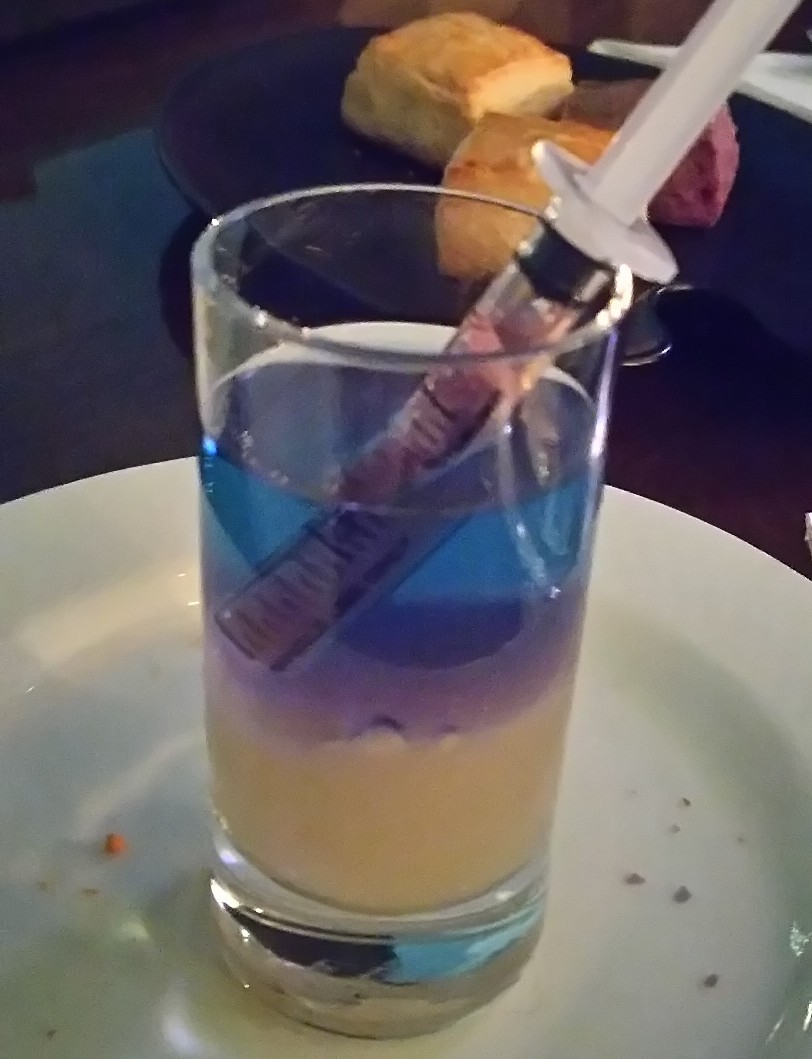 Purple ... (The picture is a little dark and it is hard to understand · · ·)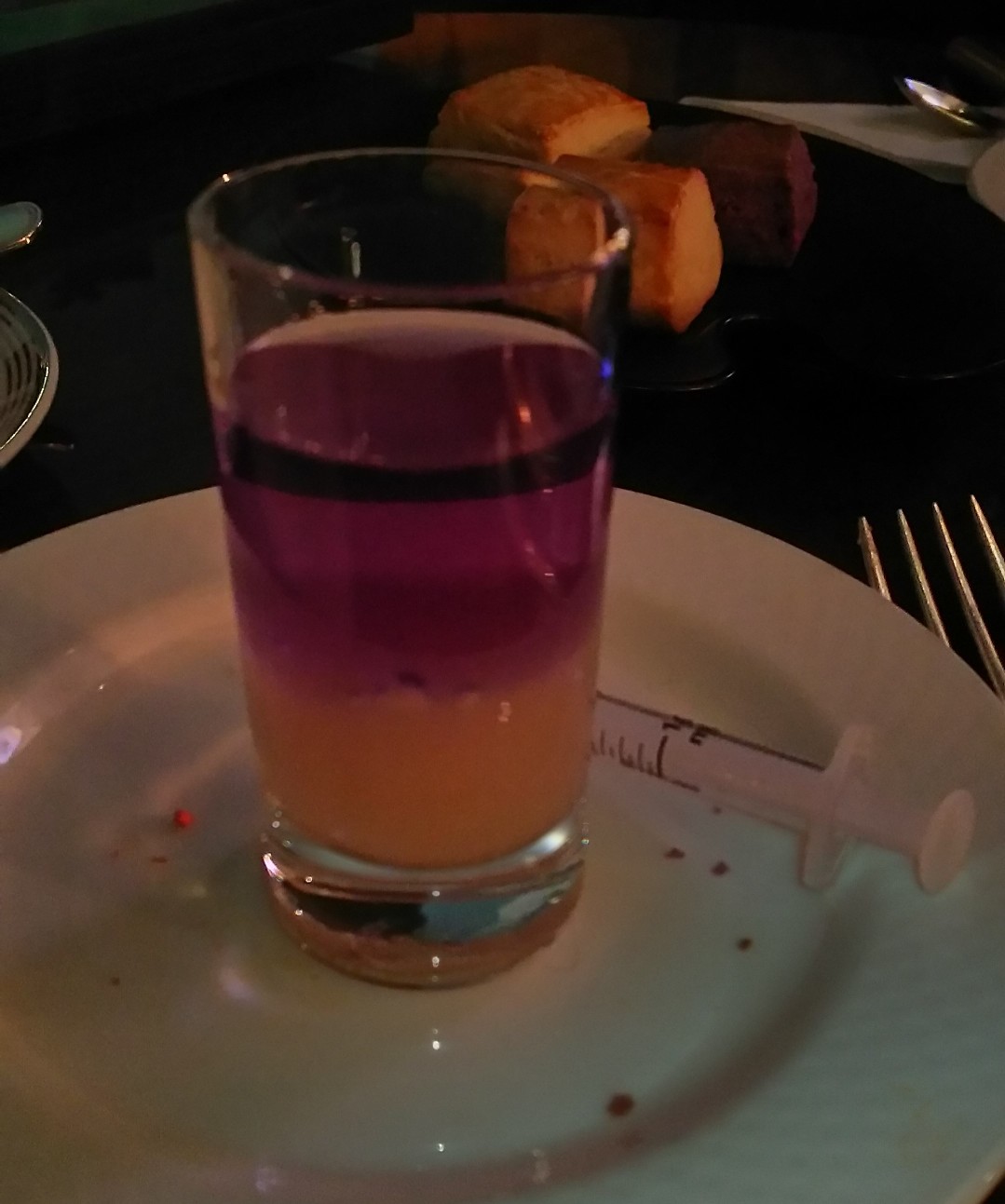 In addition, it has scones.
It was a scone of plain and sweet potato. Clotted cream and blueberry jam will be served.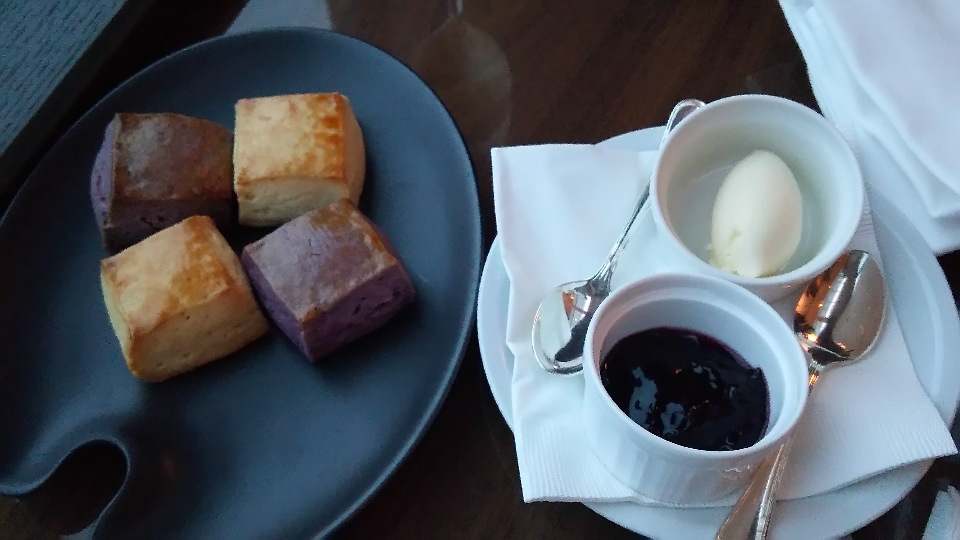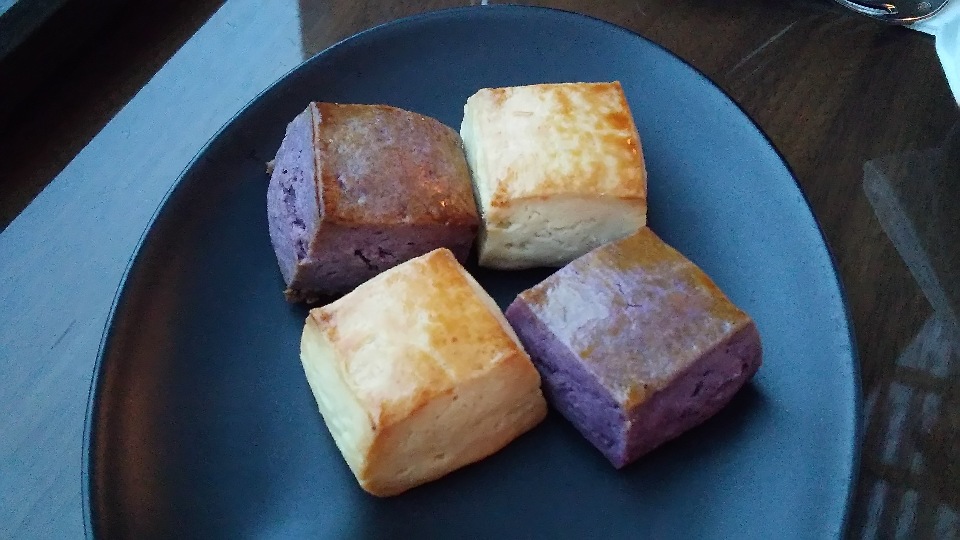 Halloween was based on orange and purple, black as a whole It was perfect content!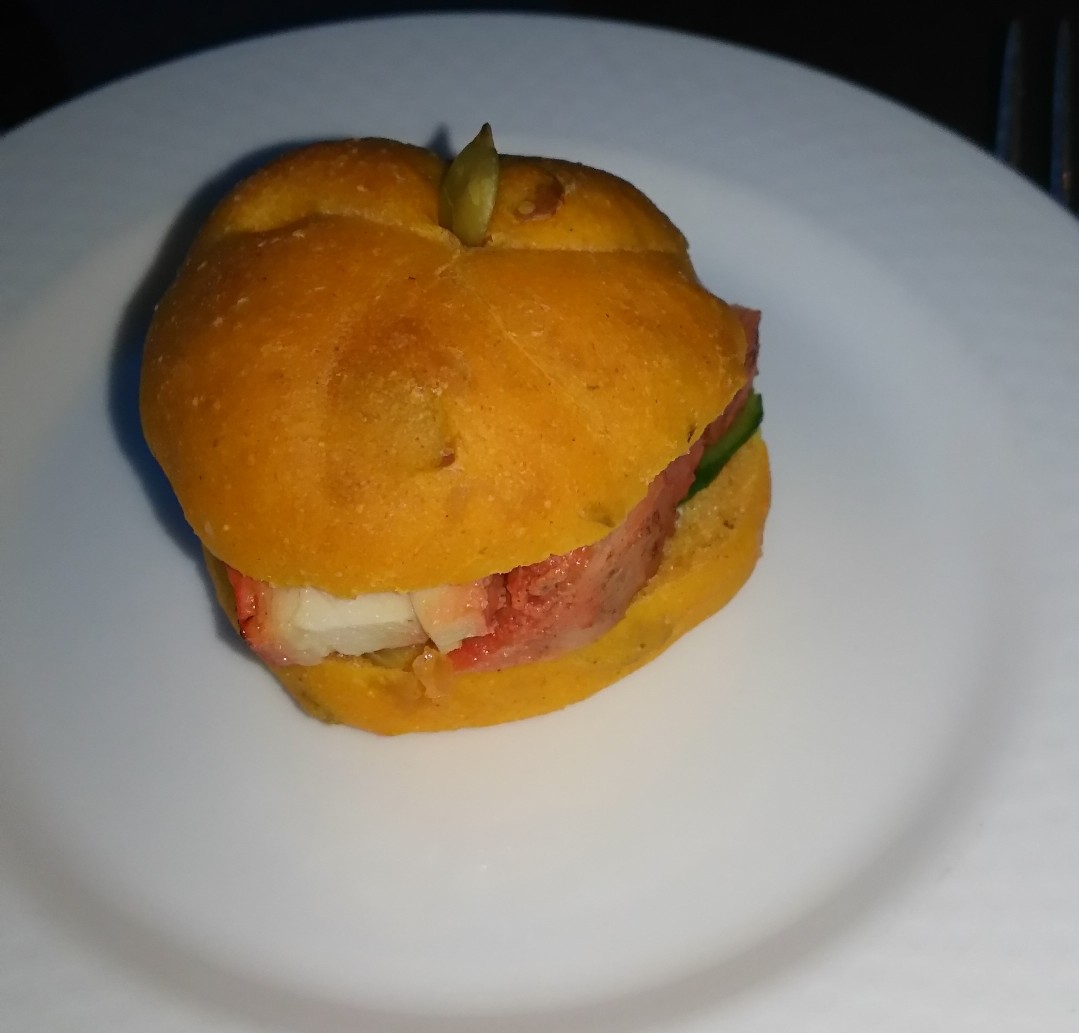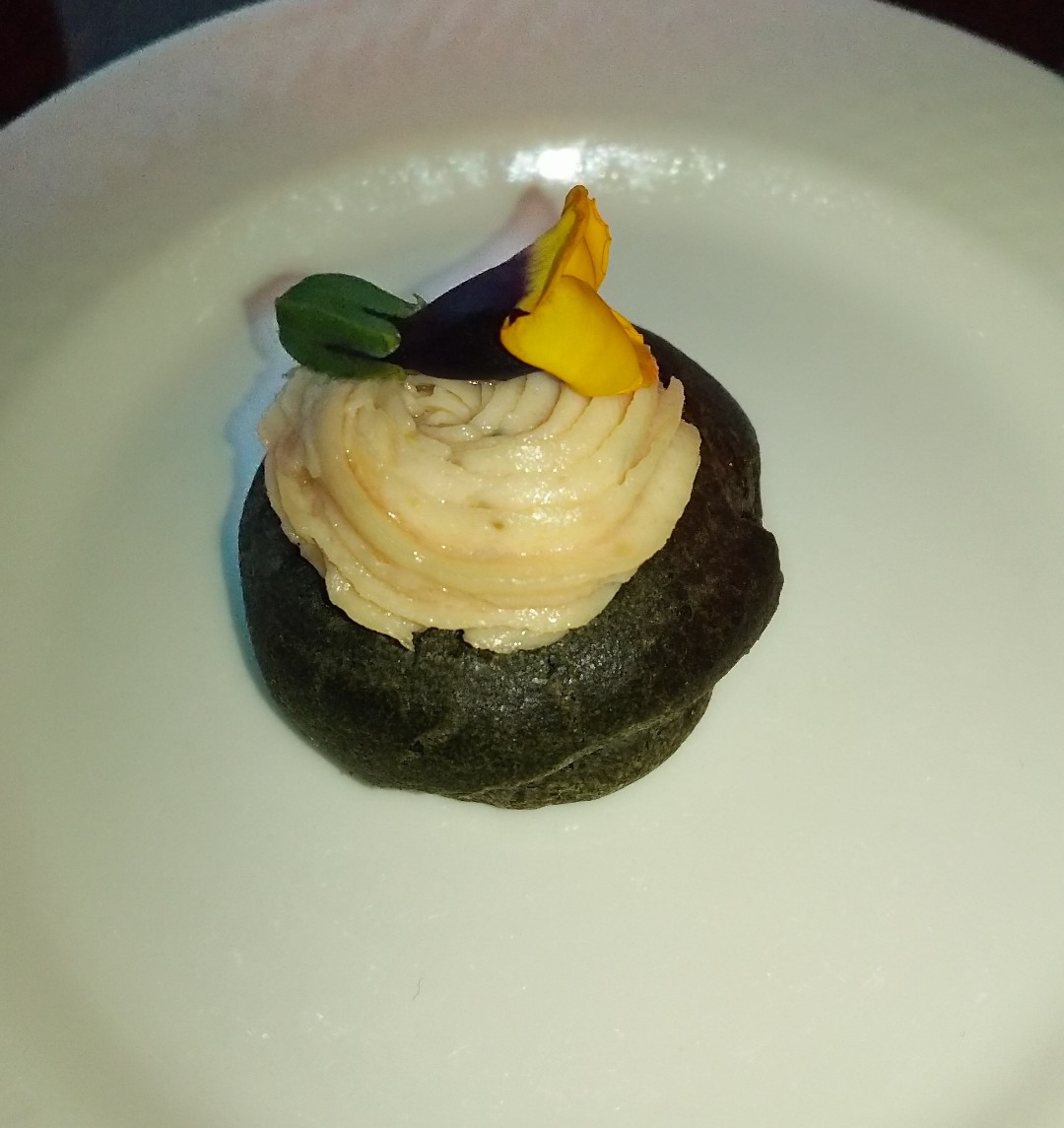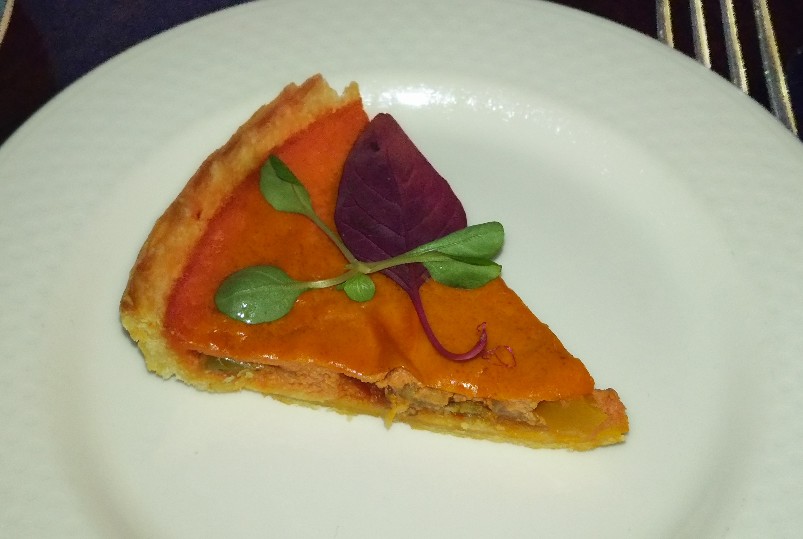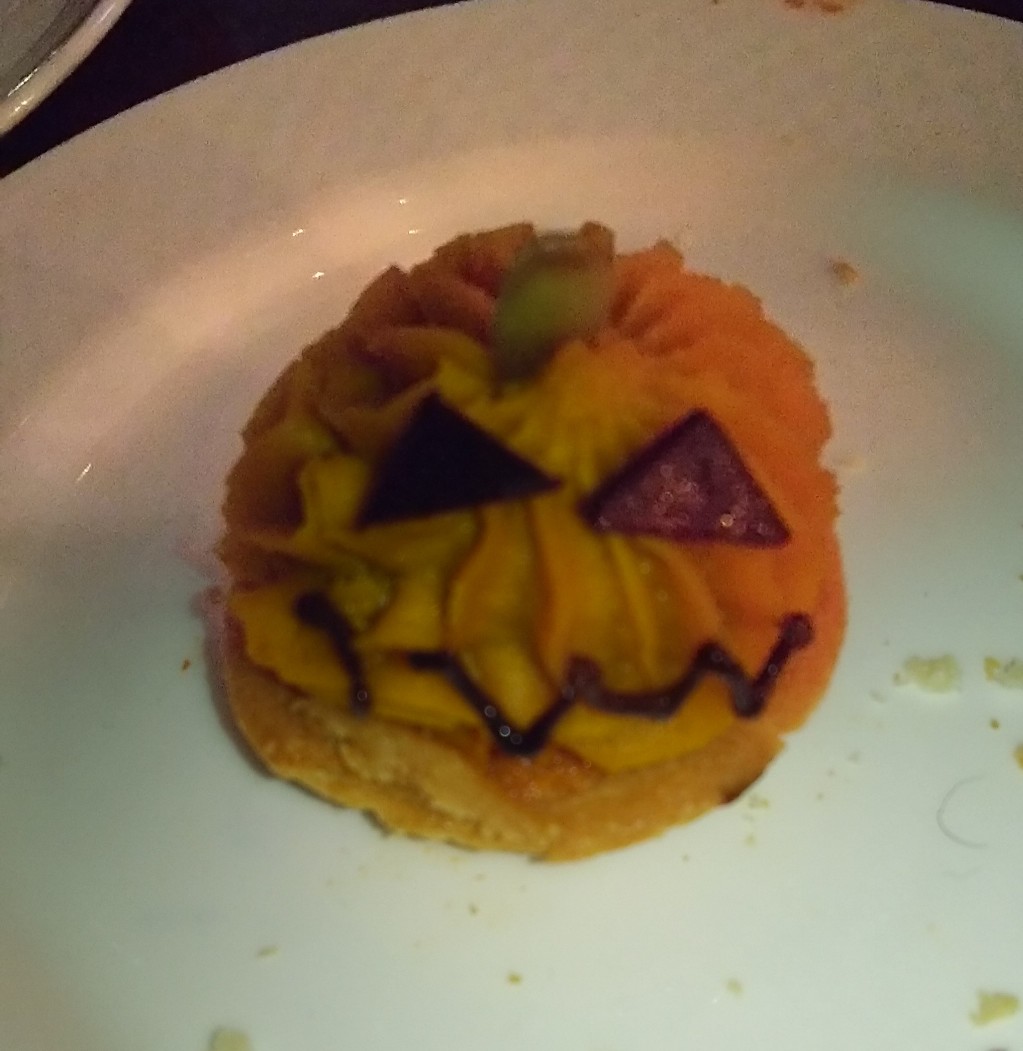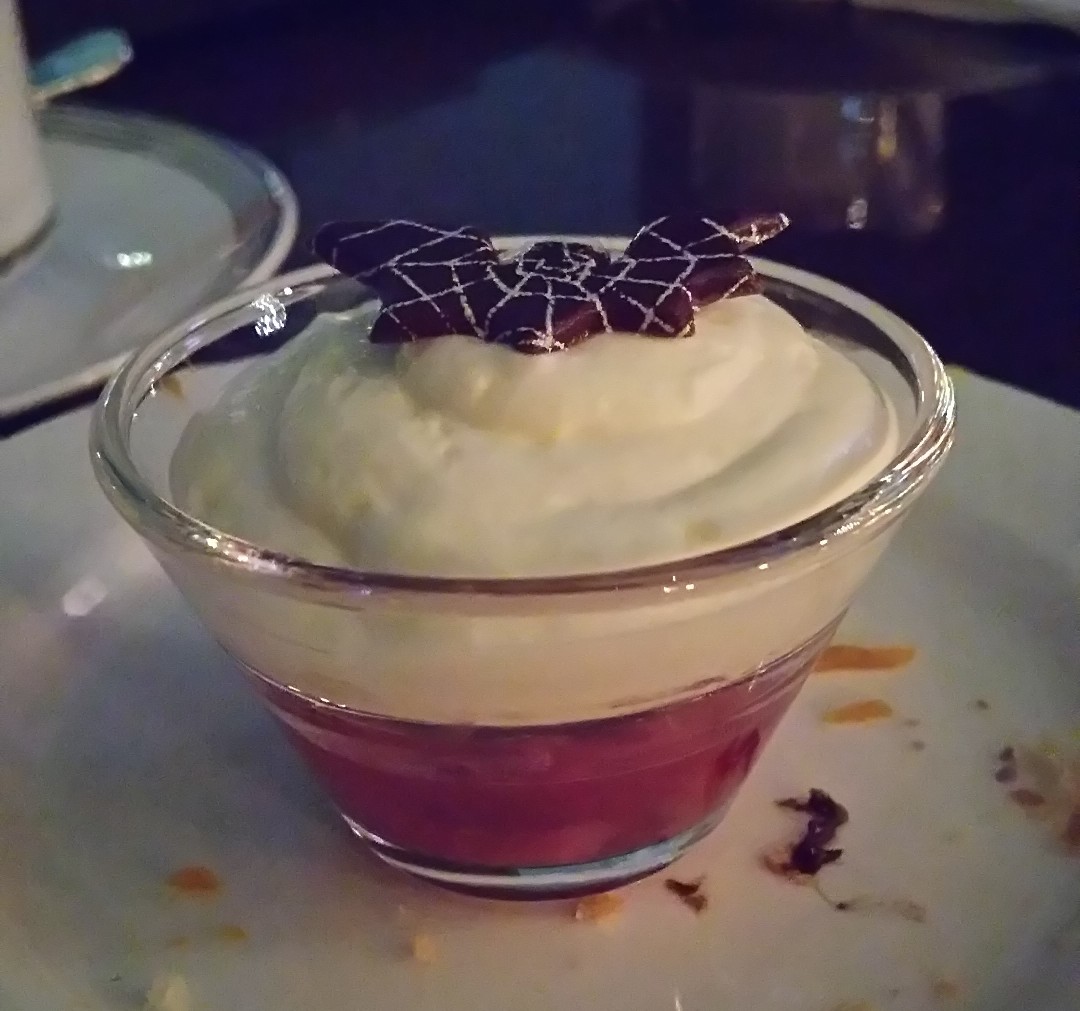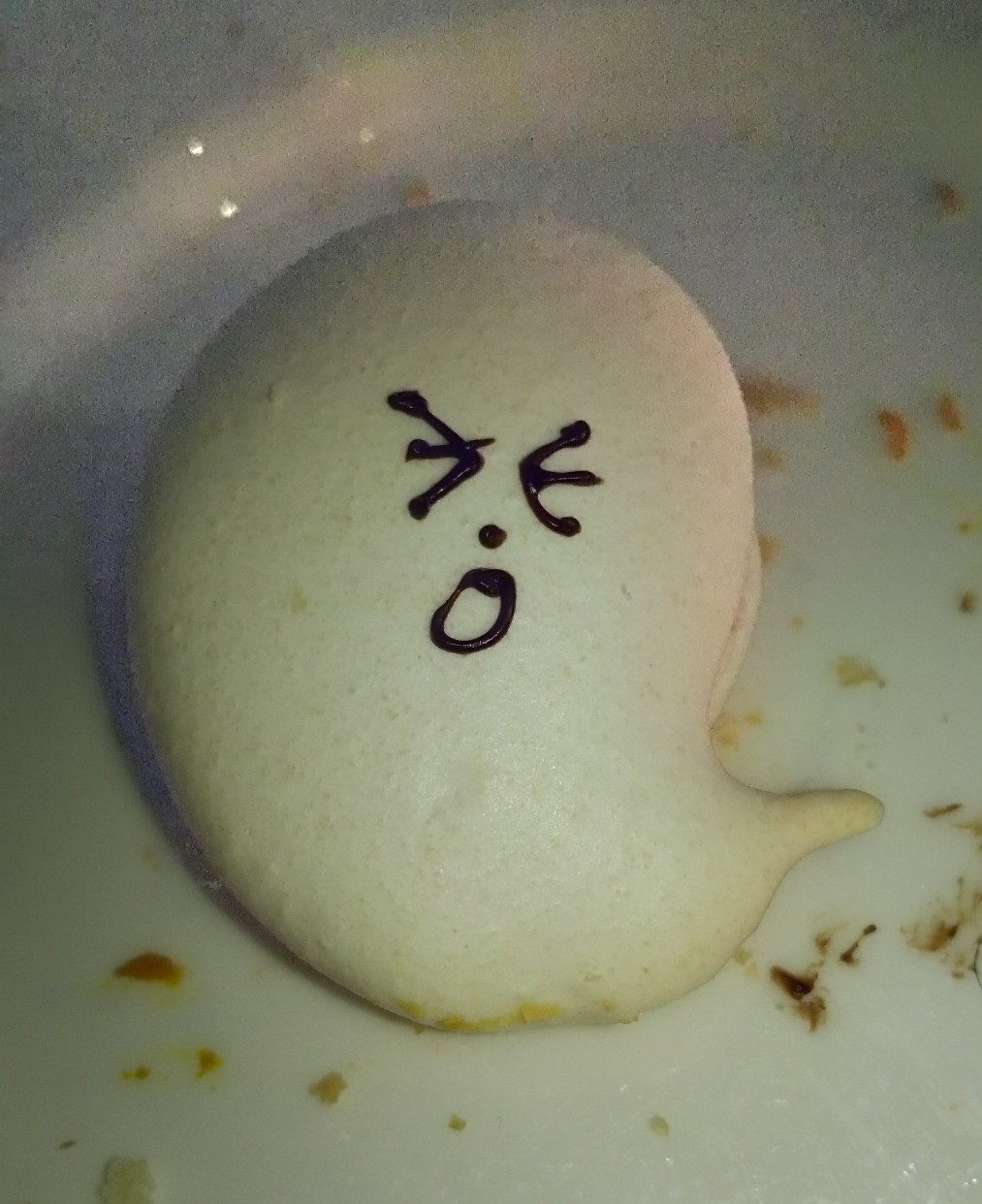 I went there in the evening this time, some of the lounge was dark and I could not get the photos beautifully・・・
I think I can spend a nice time stylishly.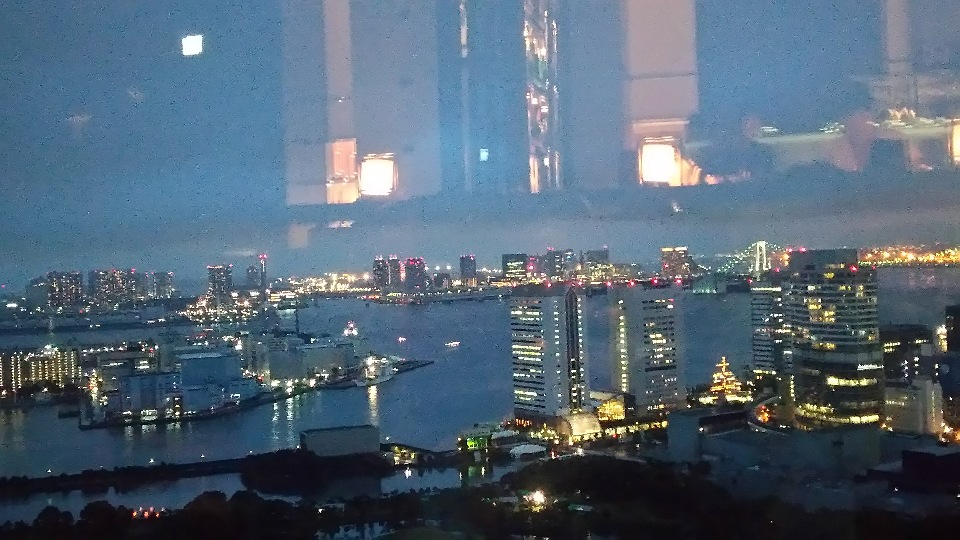 In the lounge was also a decoration that imaged Halloween at Veuve Clyco.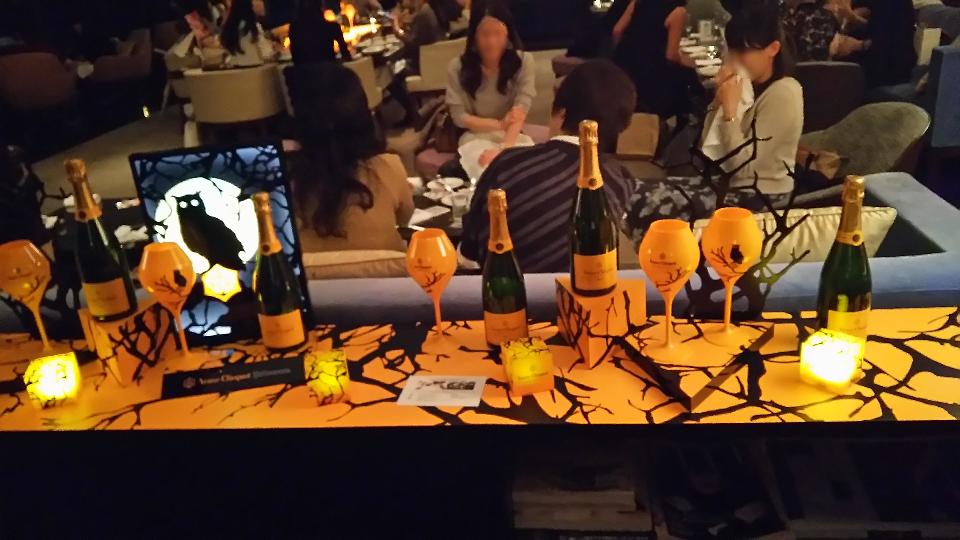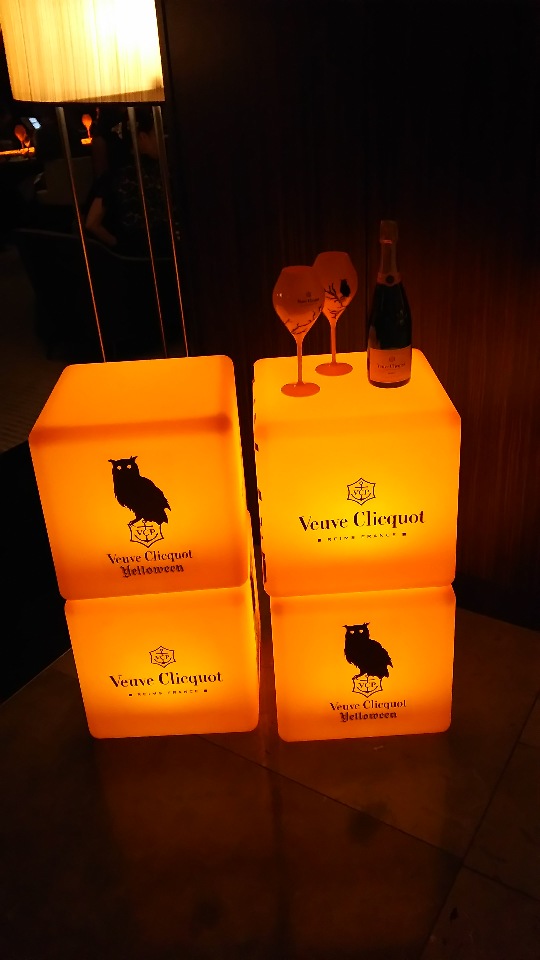 Even if you see it, you can enjoy it, Halloween limited sweets. You may upgrade more next year.
I definitely recommend it! ! !
Detailed information
Name: Conrad Tokyo Twentyight
Address: 1-9-1 Higashi Shimbashi Minato-ku, Tokyo Conrad Tokyo 28F
Phone number: 03-6388-8000 (Conrad Tokyo)
Business hours: [afternoon tea] 13:30- 16:30 (Monday - Friday) / 11:00 - 16:30, 18:30 - 20:30 (Saturdays and Sundays) ※Sunday until 21:00/11:00 ~ 16:30, 18:30 ~ 20:30 (holiday)
Fee: Halloween afternoon tea 2017 4,500yen / 5,000 yen with Conrad bead
Website:http://conrad.hiltonhotels.jp/hotel/kanto/conrad-tokyo(Conrad Tokyo)