In Japan, some food samples often placed on the display of a restaurant!
Do you know that there are places where you can experience making this food sample?
In Kappabashi, Tokyo, you can try it!
Kappabashi is located between Asakusa and Ueno, and "Kappabashi Town Street" is about 800m in shopping district and many shops are joining together.
Many cooking utensils, tableware, confectionery goods etc. are sold in large numbers, and products for shops such as kitchen facilities are also on sale.
There is a food sample store in this shopping district, there are places where you can experience food sample making as well as sales.
"Ganso Shokuhin Sample-ya"
The entrance of the shop is like this.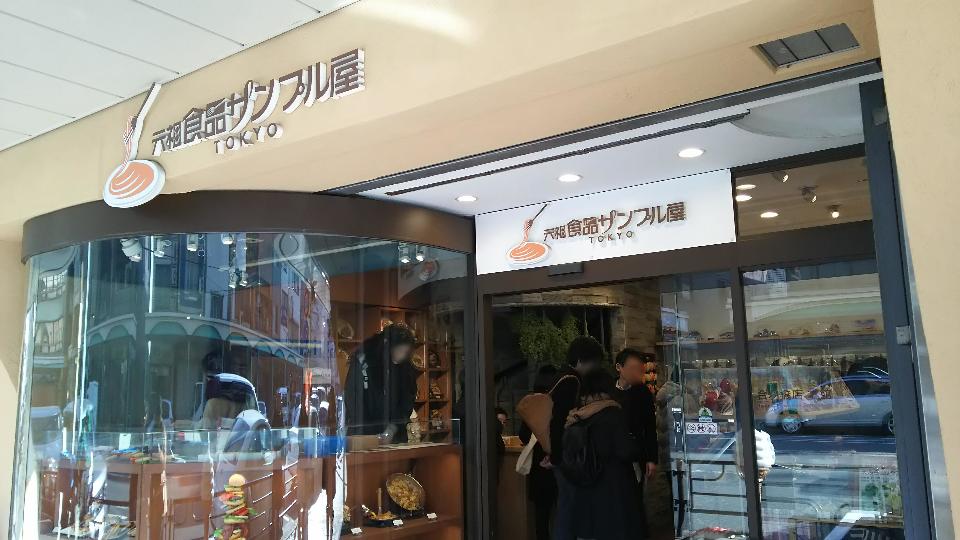 There are many similar food sample shops in shopping districts, so be careful not to make a confuse.
The mark is a soft cream in front of the entrance and an object of shrimp sushi.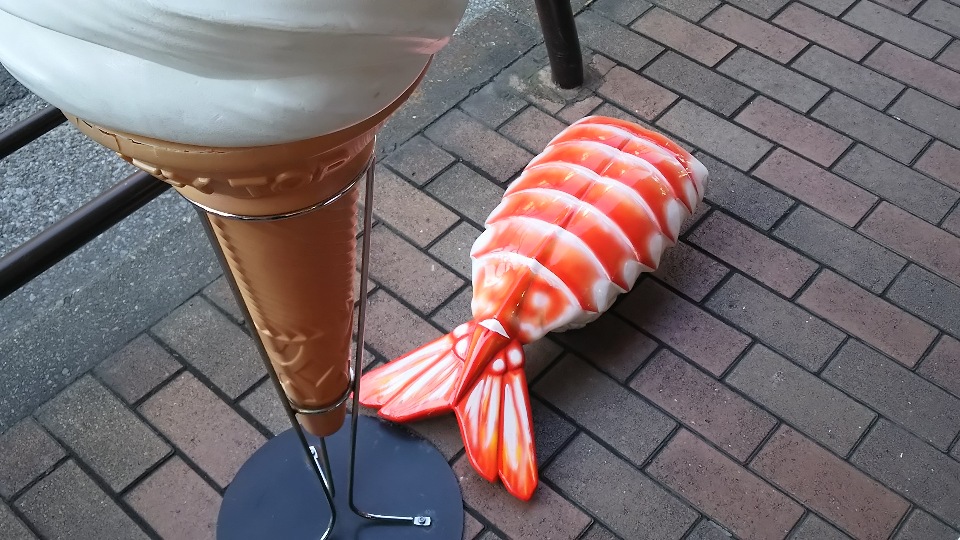 This workshop is from 11:00 AM~, 2:00 PM~, 4:00 PM~.
I visit there in Saturday and it was nearly full! About 15 people seemed to be capacity per one time.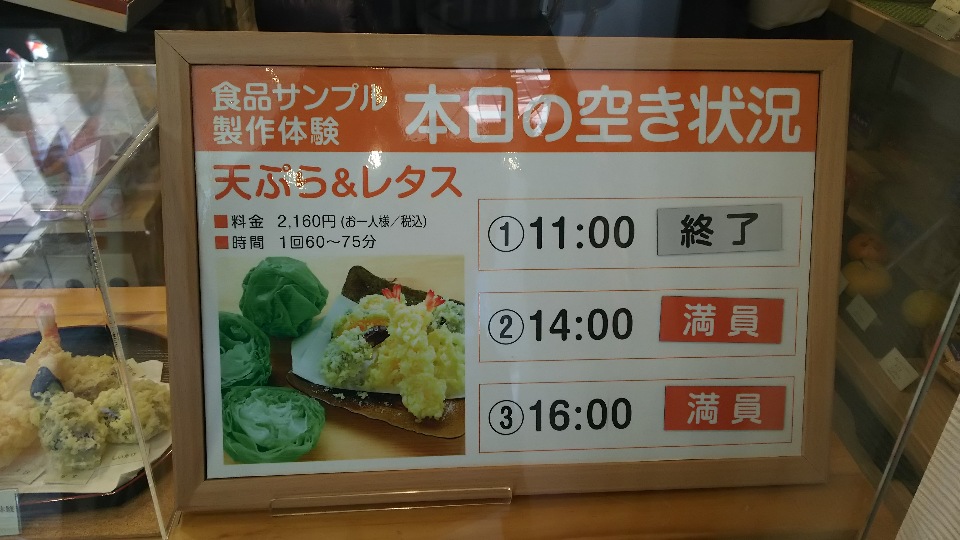 Tempura and lettuce can be produced by this workshop.
Tempura: Chooses 2 items from shrimp, pumpkin, eggplant, green pepper, shiitake mushroom, lotus root, sweet potato and so on.
The participation fee is 2,300JPY (one person / tax included), the workshop time is about 60 minutes.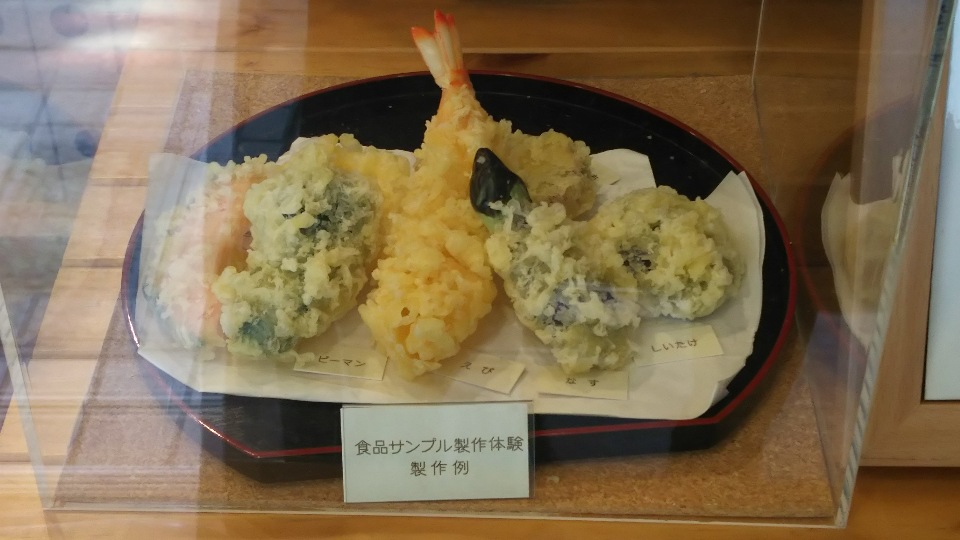 Inside the store, many items such as keychains of food samples and pen stands are on sale.
Like sushi clock, also fun goods.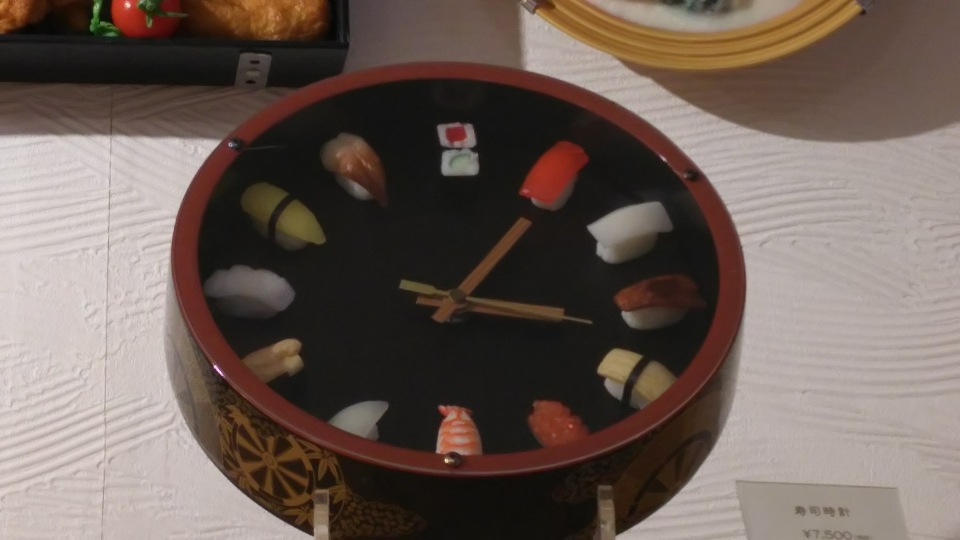 Also, the history of food samples is introduced.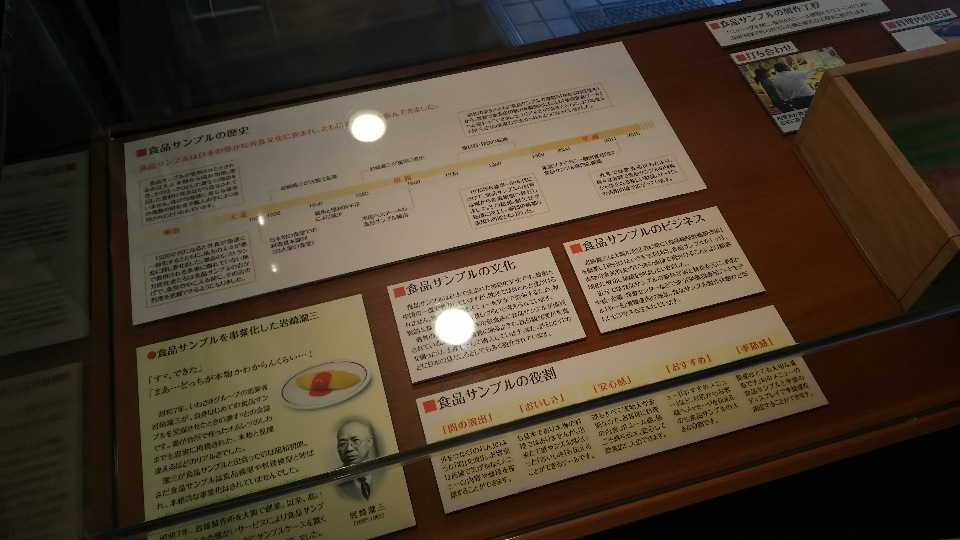 What I experience this time is to make a food sample using "wax", which is an old way of making and it seems that it is the main way to make using "vinyl resin" now.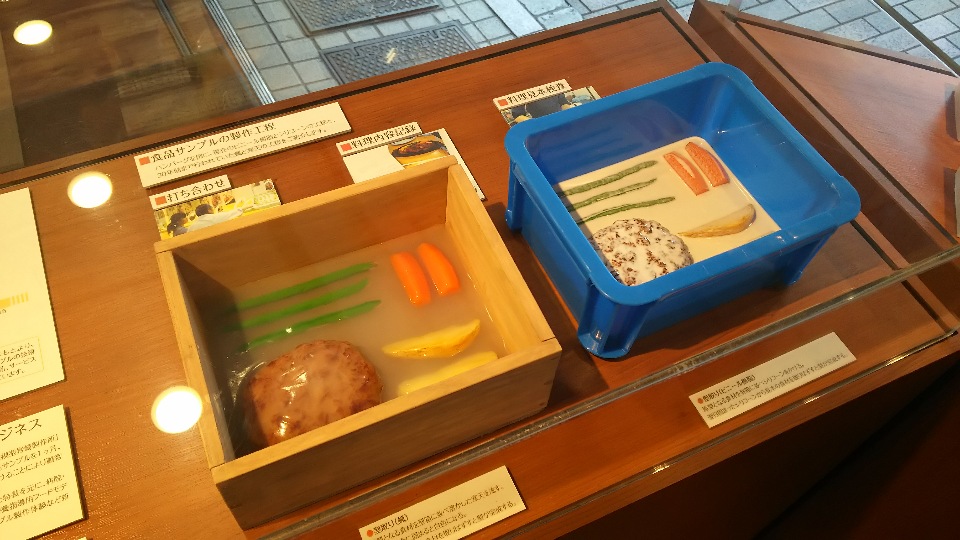 Which is wax, which one is vinyl? You may not detect it!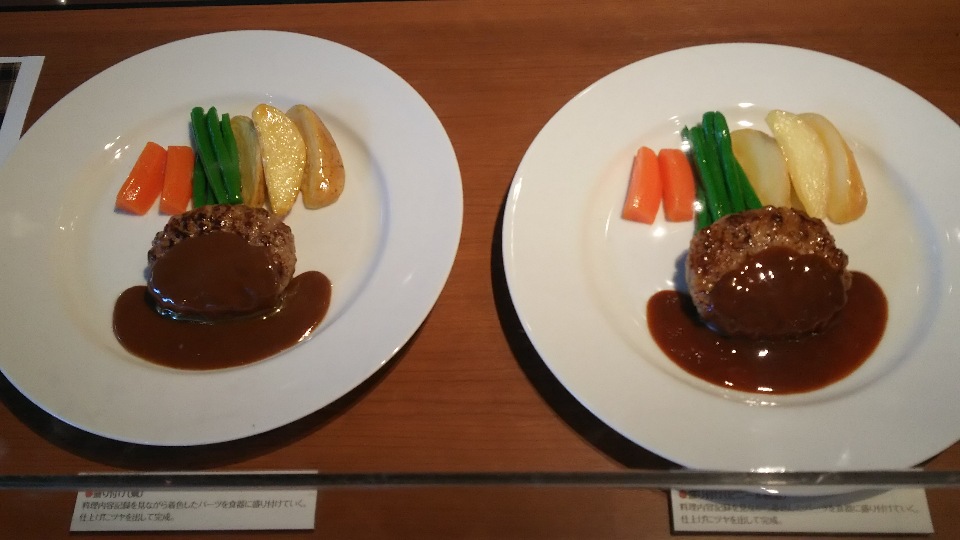 It can be said that making a wax food sample to experience this work-shop is a valuable experience.
Pay the participation fee at reception and start the experience!
First we hear the explanation from the explanatory person and start after seeing the demonstration.
Even if you do not remember the demonstration procedure, it will be fine as they will guide you carefully one by one.
First of all, I made tempura sample.
This time, I tried to "shrimp" and "pumpkin".
From the high position slowly pour yellow wax into hot water(about 40 ℃) to make coating.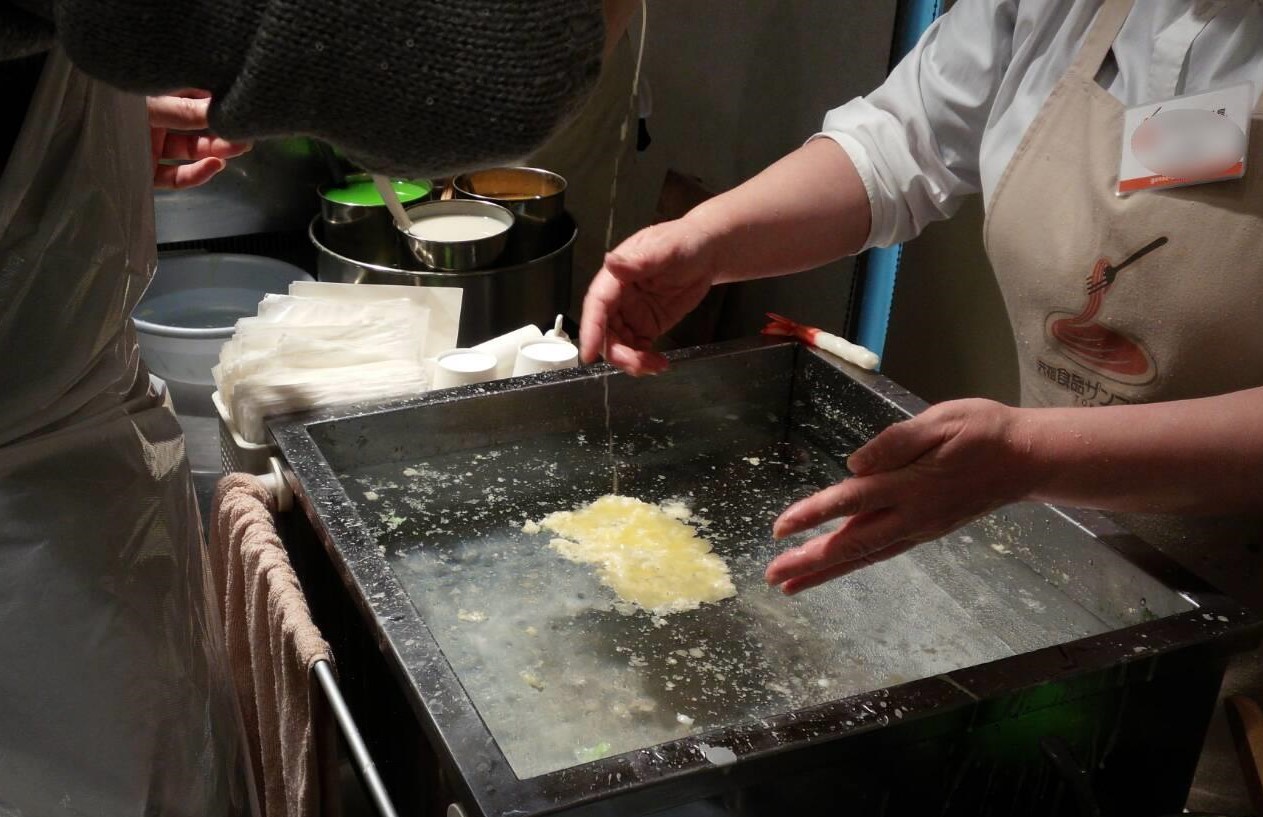 Wrap the prepared waxed shrimp by coating!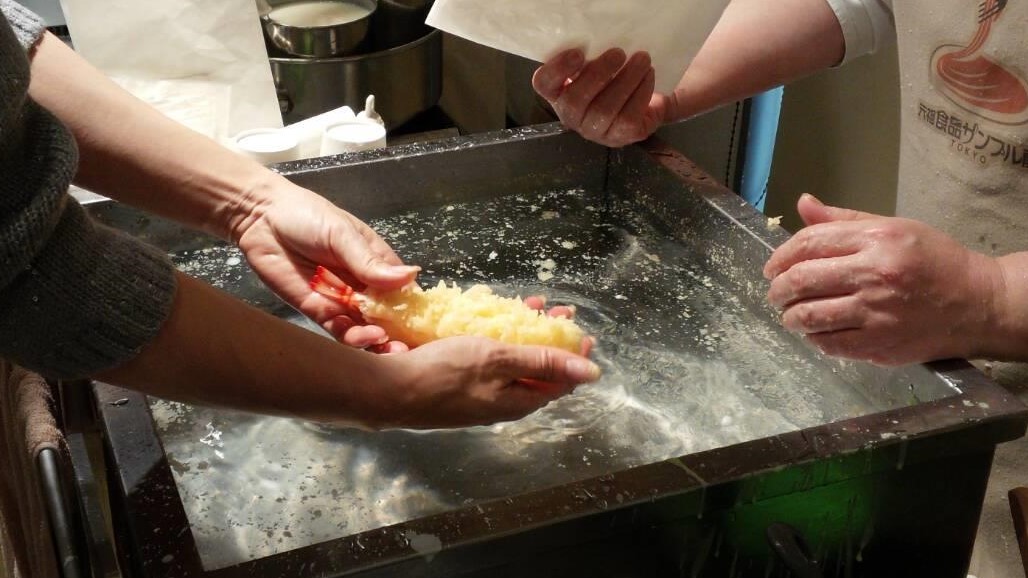 Next time, challenge to make lettuce sample!
I pour a white wax first. After pour a white wax, I also pour a green wax.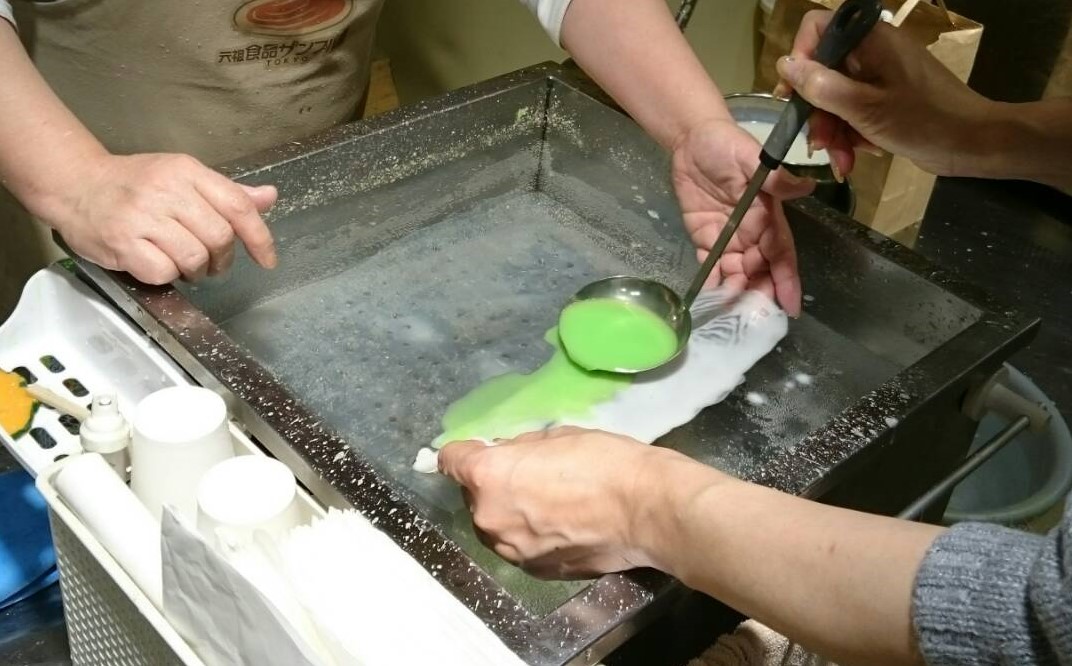 Then submerge them in hot water.As a result the wax extend and the thin lettuce(which will become to lettuce) is now created!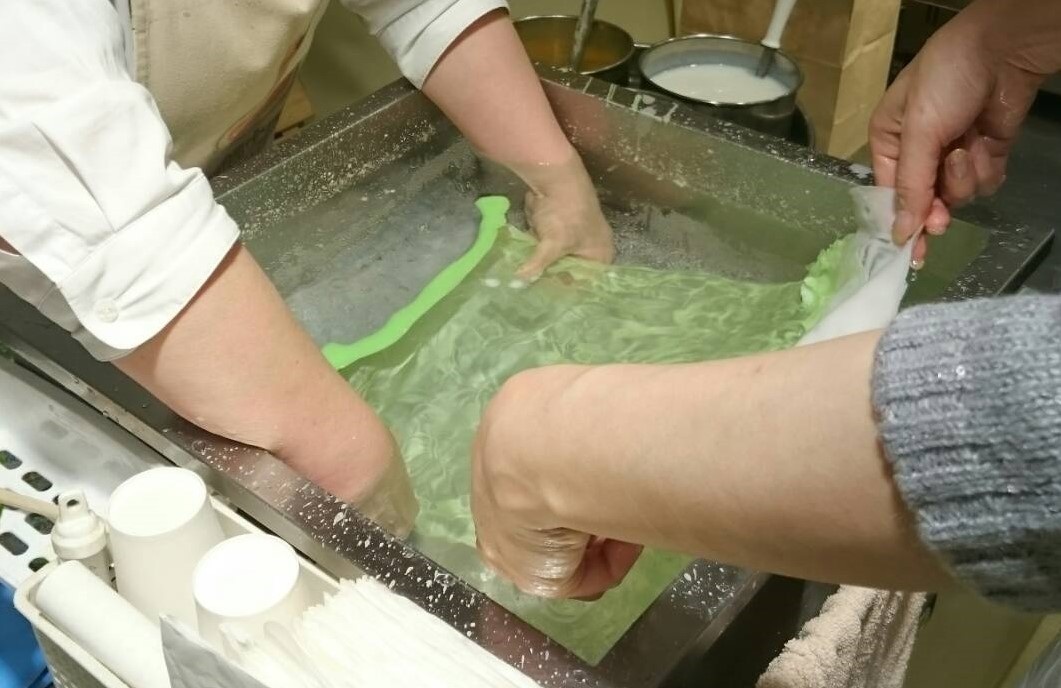 Afterwards, I roll that ...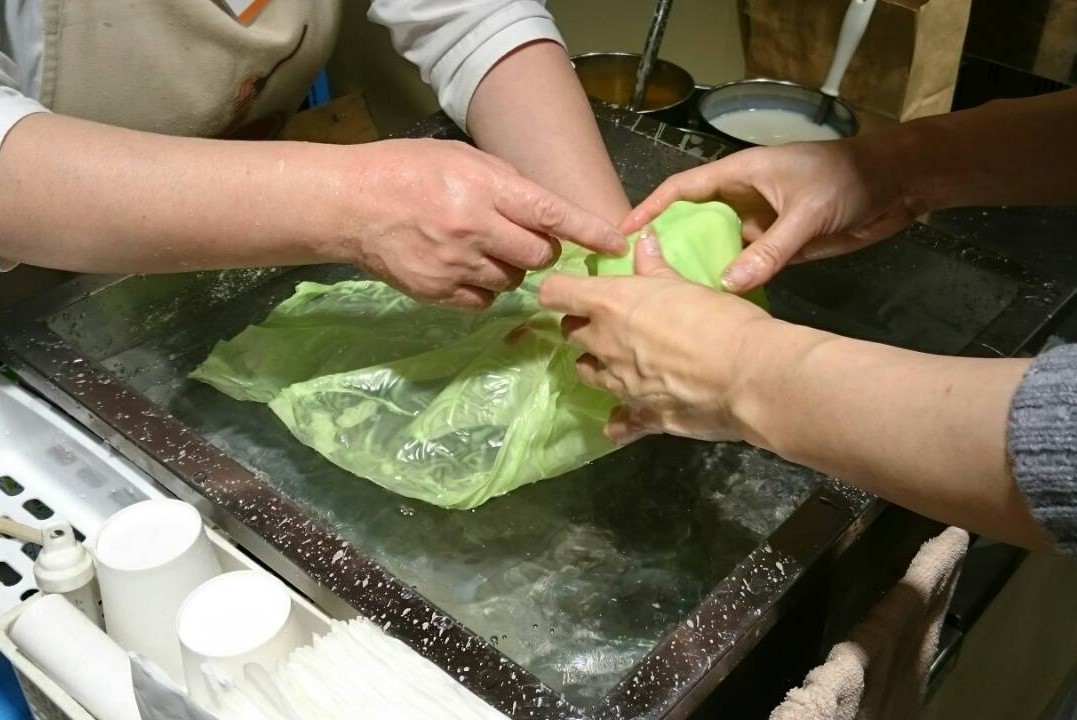 Now I create round lettuce.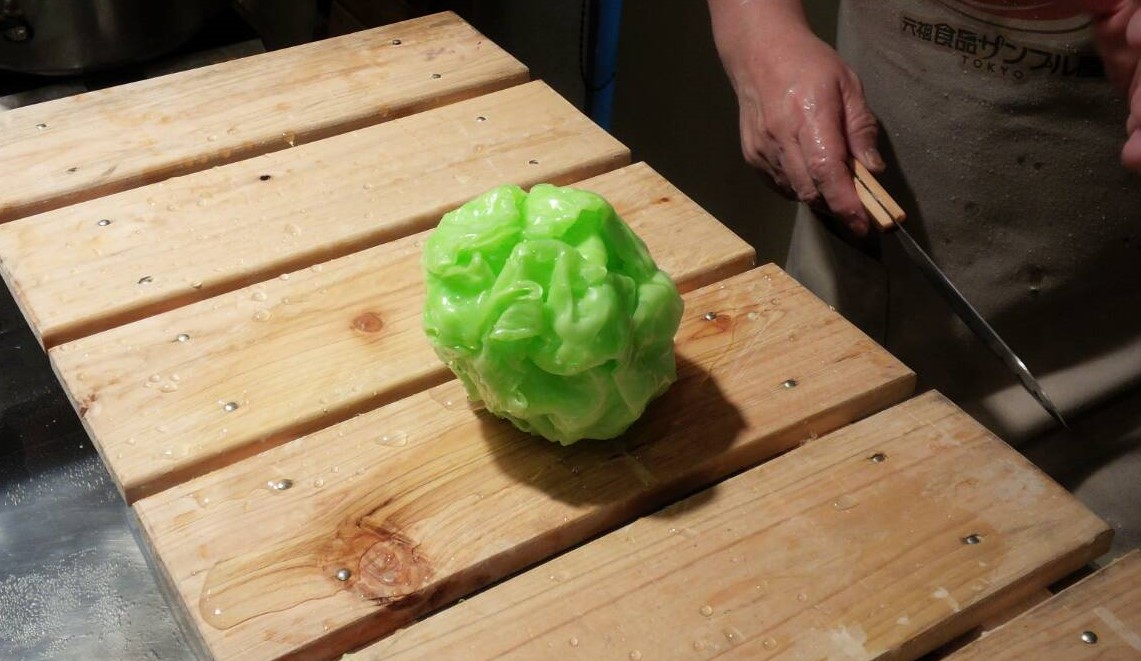 I halve it.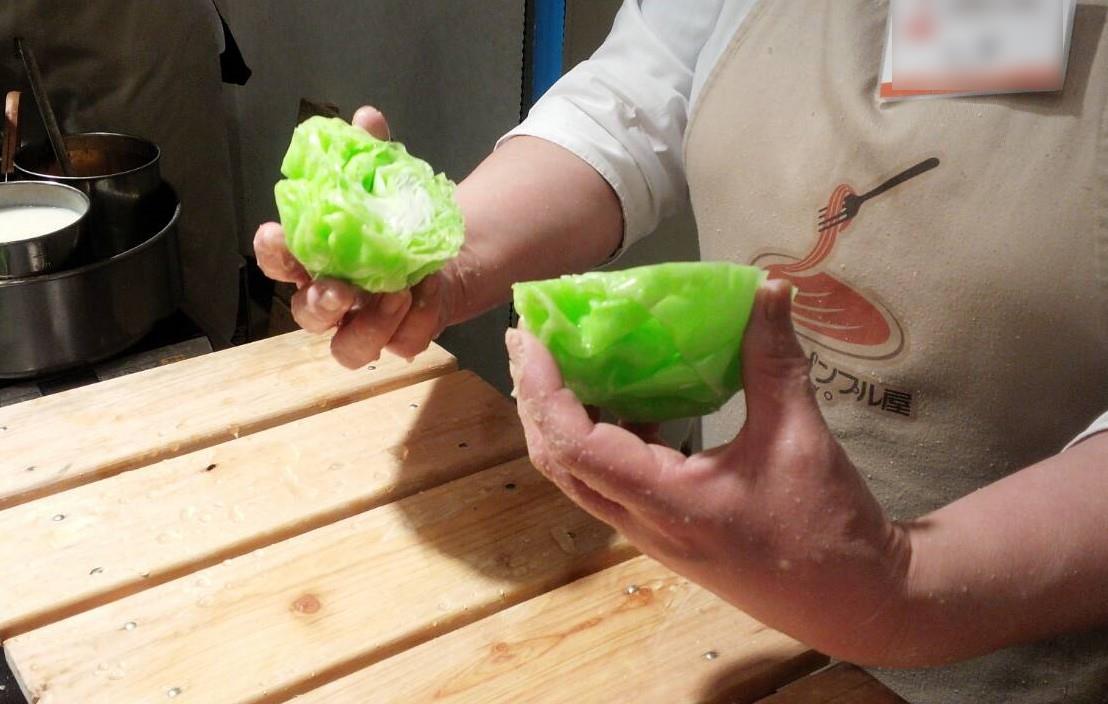 Now I complete about made sample lettuce and tempura!!
Being able to make food with wax was a truly fascinating experience!
Although tempura and lettuce are usually used,but they have special and limited workshop as well.
Berry waffle on the left side and Matcha parfait on the right side indicated in below picture.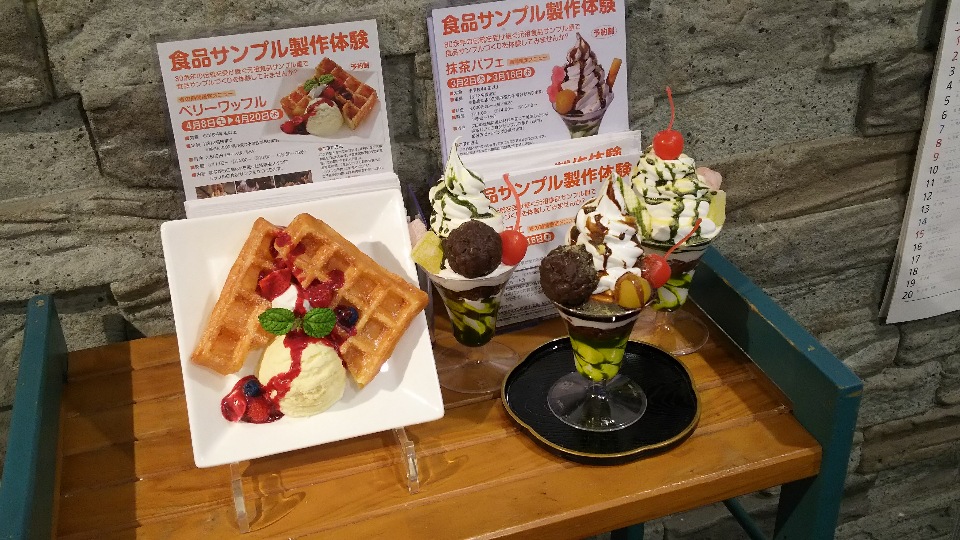 In addition, sample kits that you can make sample foods in home are sold in the shop.
Unfortunately, the experience guides are only serving in Japanese languages. I heard that foreign languages ​​should bring their own translators. On that day, there was one foreigner, but Some Japanese family attend with him.
Kappabashi is also close to Asakusa.So After experienced this workshop, Asakusa sightseeing is also good.
Finally, from the shopping street I saw a beautiful sky tree like this.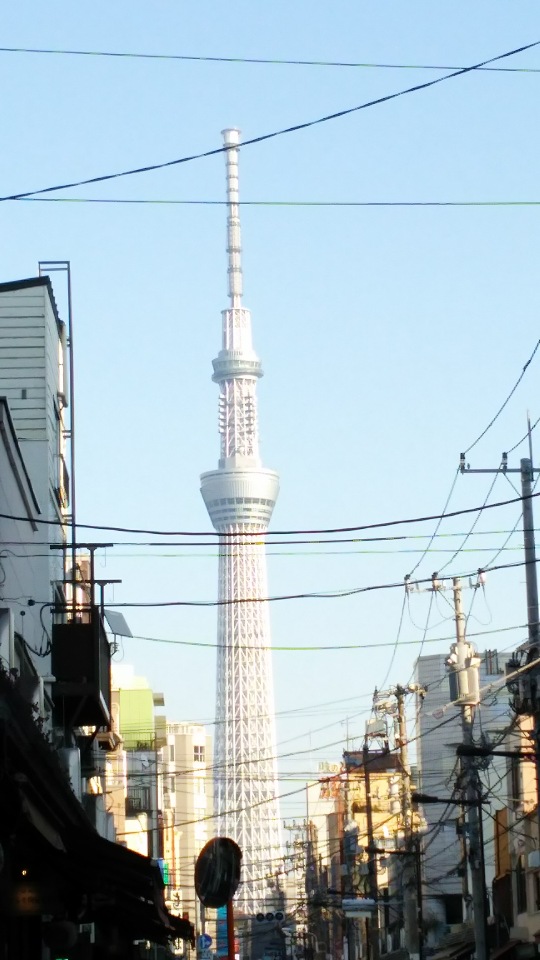 Detailed information
Name: Ganso Shokuhin Sample-ya
Address: 3-7-6 Nishi-Asakusa, Taito-ku, Tokyo Japan(Main building) / 2-25-9 Nishi-Asakusa, Taito-ku, Tokyo Japan(annex)
Phone number: 0120-17-1839(Only dialable from Japan; Toll-free)
Closed date: None
Business hours: 10:00 AM ~ 5:30 PM
Fee: 2,300 JPY (one person / tax included), the workshop time is about 60 minutes
Website: http://www.ganso-sample.com/en/