Hot summer is almost here and there is a lot of activities to enjoy summer in Japan.One of the summer activities I recommend to you is "white water rafting".You know that Japan has a lot of mountains and valleys that makes the exciting white water.
There are many tour companies arranging rafting, but this time I recommend you to book the tour by "Happy Raft" in Oboke valley, Kochi prefecture. Half day rafting tour is 5,000yen and one day rating tour is 9,000 yen and guest house staying plan is 3,500 yen/night.
Oboke is popular not only for rafting but for natural monument and historical place. The river you will raft is Yoshino river.
Here is the amazing view from the "Happy Raft".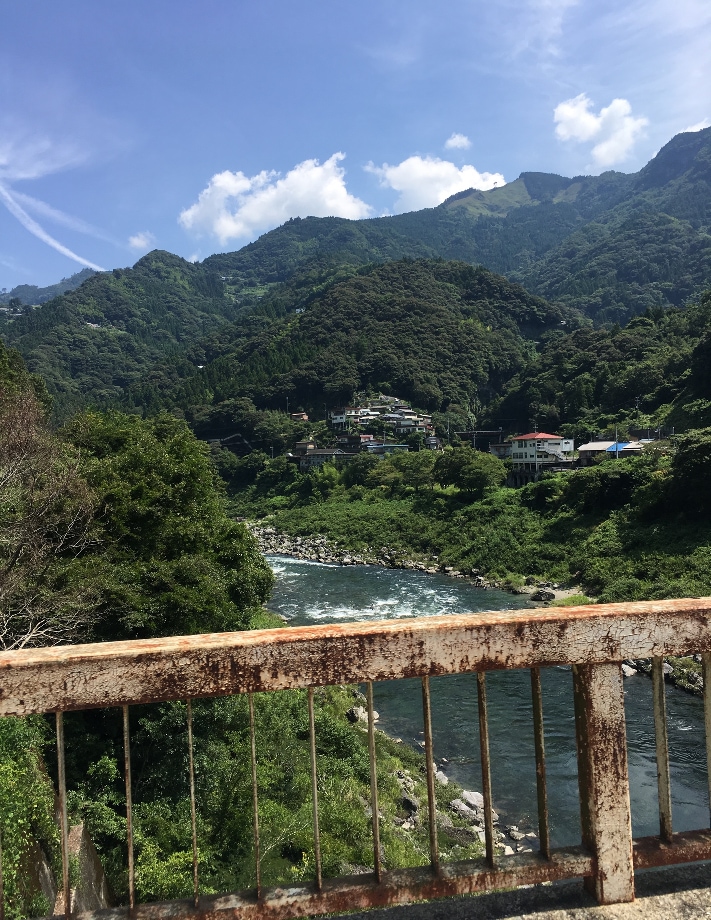 Why "Happy Raft"?
・It's not just a white water rafting
・Refresh in hot spring after rafting
・¥3500/night stay at Japanese traditional house
Not just a white water rafting?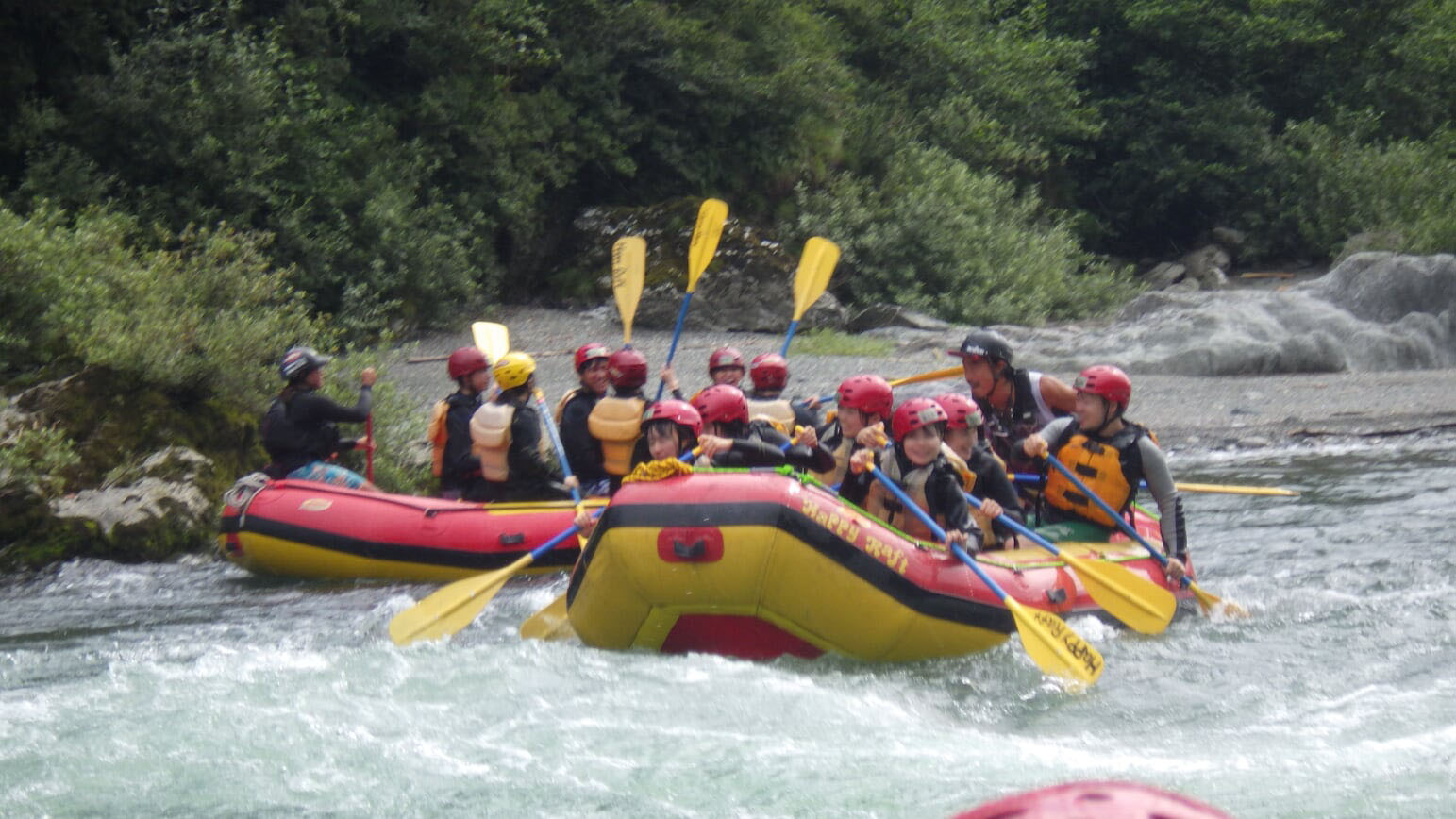 "Happy Raft tour" starts from white river rafting, but after that there are more exciting activities!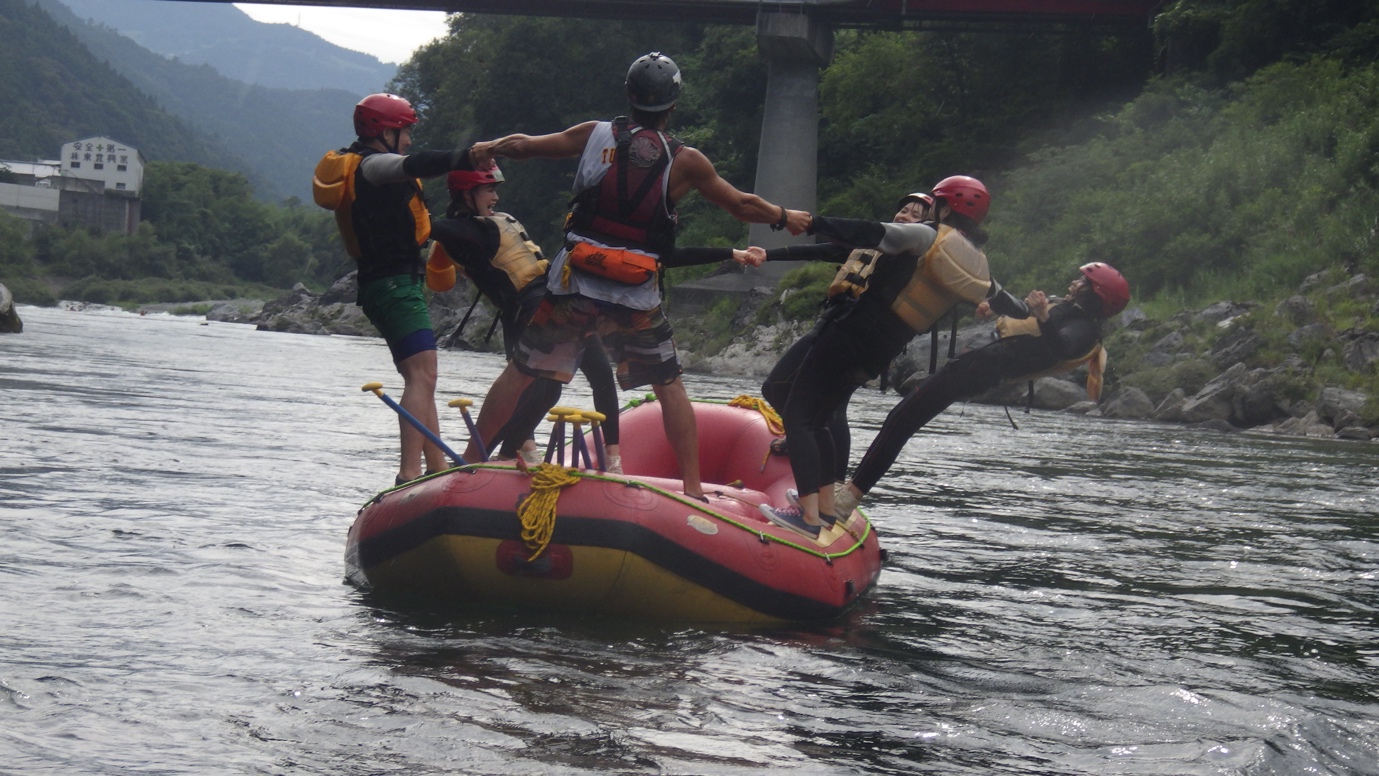 Diving into a river from the rock, trusting your members in the boat then standing at the edge and overthrowing the boat in purpose. Don't worry even if you can't swim. Everyone must wear swim tube.
Please bring your swim wear which you wear under the wet suit and any athletic footwear you may walk in water, or any robust sports sandal with you can firmly fix your sole and ankle by straps.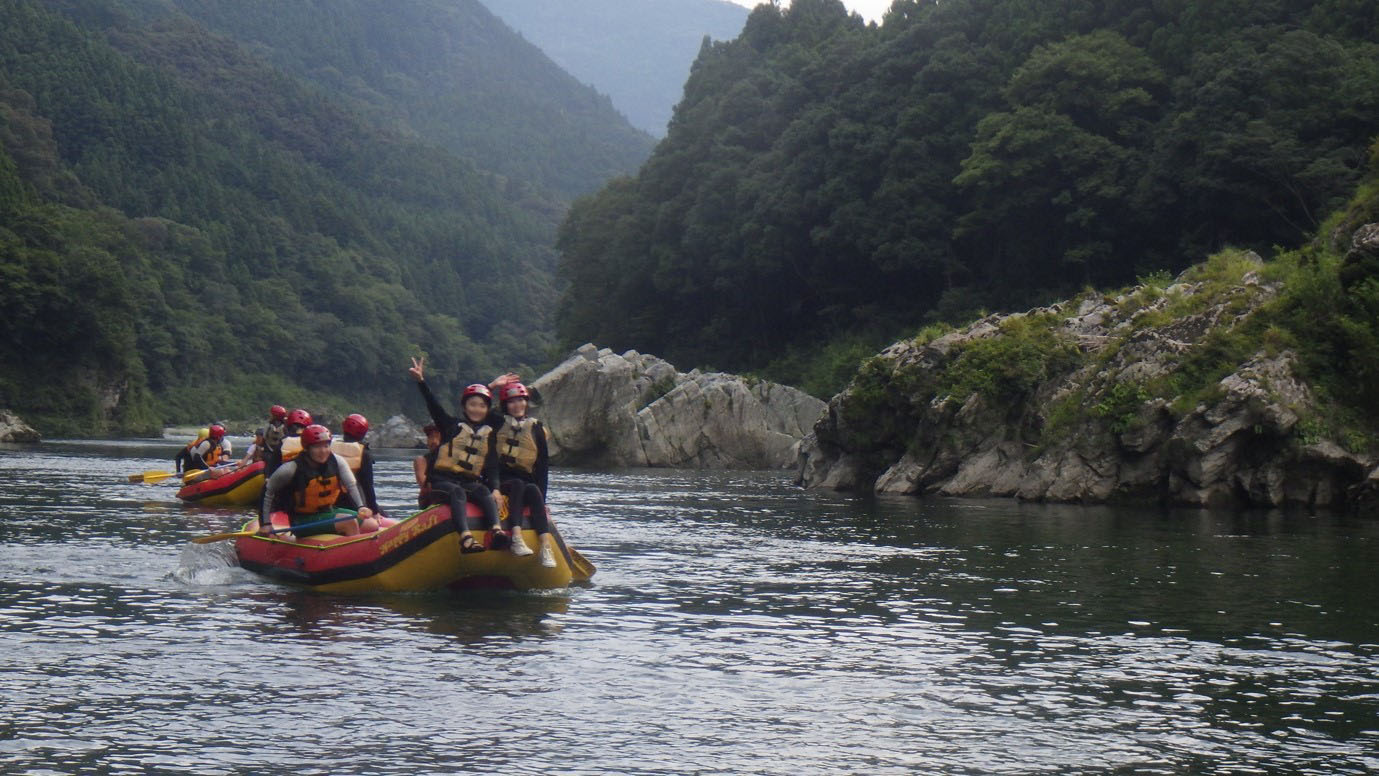 Chilling in the natural hot spring
After enjoying rafting, why not chilling in the natural hot spring near it? It takes 10 minutes driving from happy raft. Spring quality is alkaline, it's good for your skin.
Staying at Japanese traditional house
"Happy Raft" has some guest houses. This time I introduce the guest house "Hareruya".
The owner is very friendly and good at playing the guitar.
Staff of "Happy Raft" is willing to arrange pick up when you tell them you are on guest house plan. The owner will come by bike and take you to his guesthouse.
*You have to follow him by driving your car.
Here is the view from the guest house "Hareruya". You can see the river you rafted.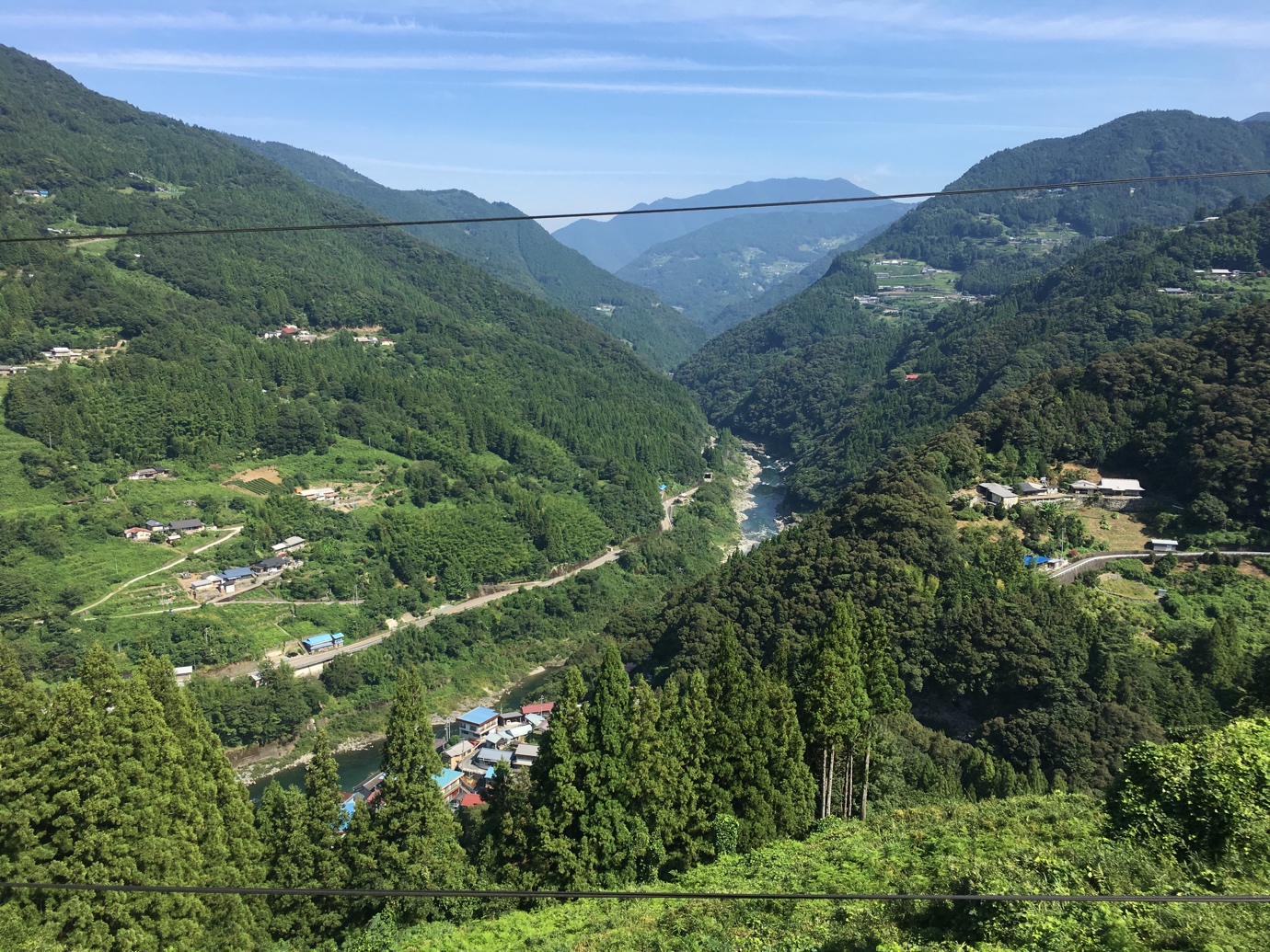 This is the house you will stay!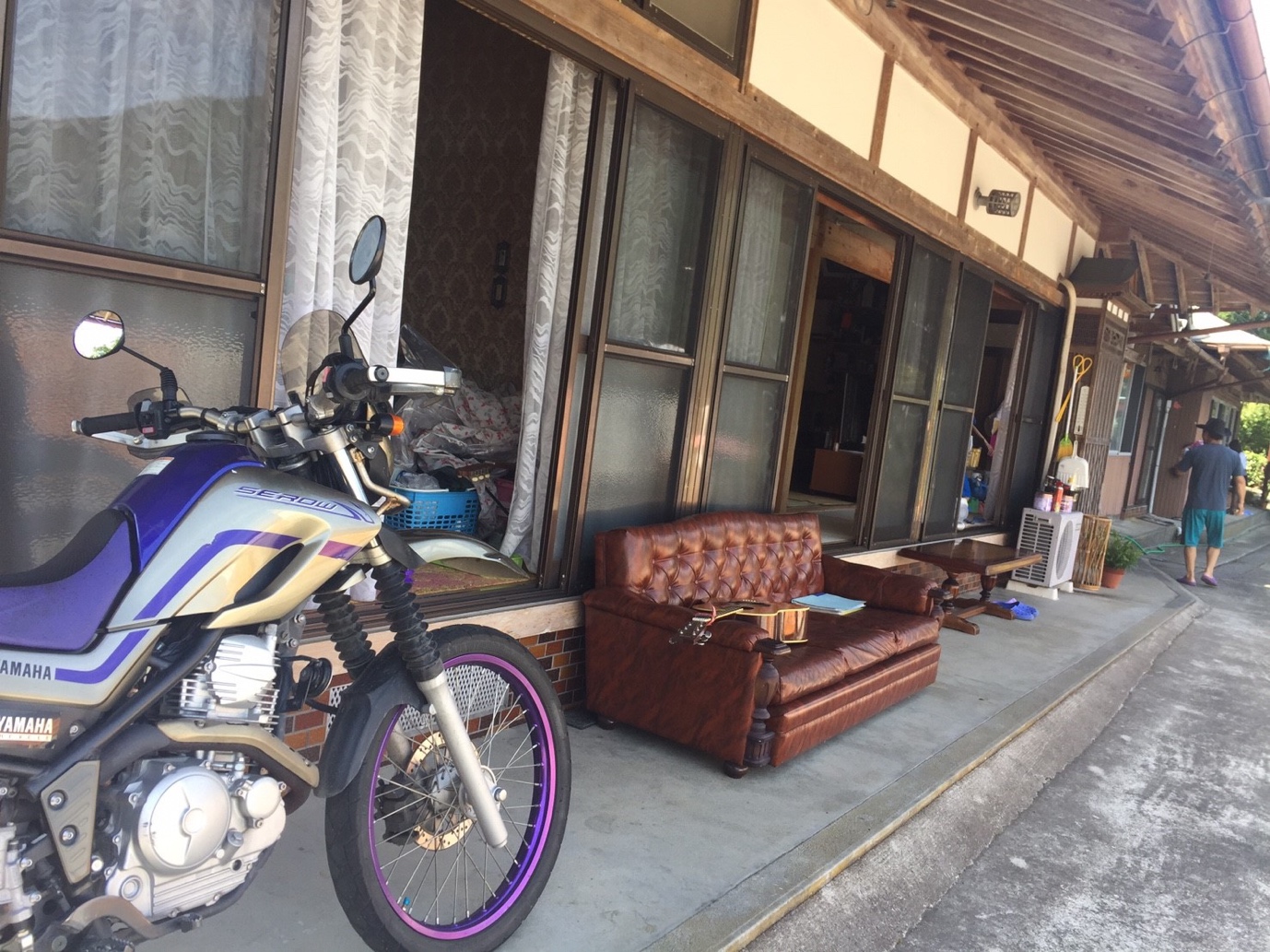 In the evening, you can enjoy BBQ at the guest house. Please bring some meat, vegetables and drinks for it. Cookware and seasoning can be rented by the owner. Natural water keeps the drinks cold like following: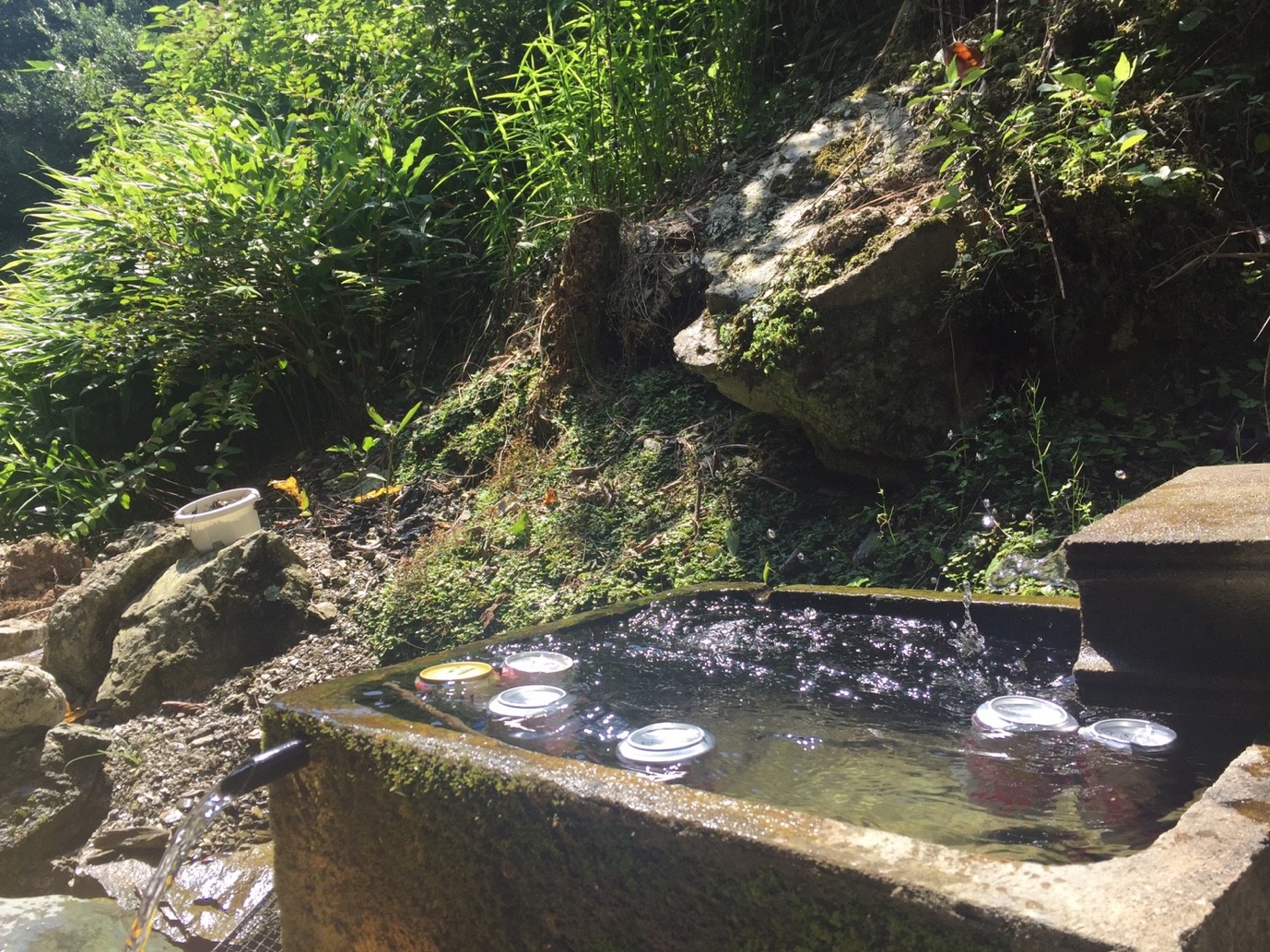 In the night, you can enjoy fireworks "Hanabi". Fireworks is one of the highlights of the summer in Japan. You can spend your time in the real Japanese life in this guest house.
Next morning, the check out time is at 10:00. After checking out, what are you doing?
You can enjoy canyoning at "Happy Raft" or visit "Kazura bridge", famous suspension bridge or go to Otsuka museum of art, ceramic board masterpiece art museum.
Let's enjoy your summer in Japan!
NOTE
Happy Raft Co, Ltd. (Yoshino River Rafting Canyoning)
Address: 221-1 Ikadagi, Otoyo-cho, Nagaoka-gun, Kochi-ken, Japan zipcode 789-0157
Tel:0887-75-0500
FAX:0887-75-0388
E-mail: info@happyraft.com
URL: https://en.happyraft.com/
OBOKE ONSEN (OBOKE HOT SPRING)
Address: 1259-1 Yamashiro-cho Nishiu Miyoshi-city Tokushima-ken Japan
Tel: 0883-84-2111
URL:http://www.oobokeonsen.jp/
Working hours:AM11:00~PM22:00 (Last admission: 21:00)
Entry fee: 700 yen (adult) / 350 yen (children)