There are many beer events in Japan, but this time we will introduce "Beerfes".
It is a beer event held in five locations in Tokyo, Osaka, Okinawa, Nagoya, and Yokohama.
Last year, I introduced Yokohama here, and since I went this year, I would like to introduce it! !
Historic Japanese Beer Event!
The official name of the Beer Festival is "Japan Beer Festival".
Organized by the Craft Beer Association (Japan Brewery Association).
It's a long-standing beer event that started in Tokyo in 1998 and celebrates its 20th anniversary this year in 2018.
Three consecutive holidays are held in Yokohama every year in September. This year was September 15 (Sat)-17 (Mon), 2018.
The venue is "Osanbashi Hall" on the Great Pier in Yokohama.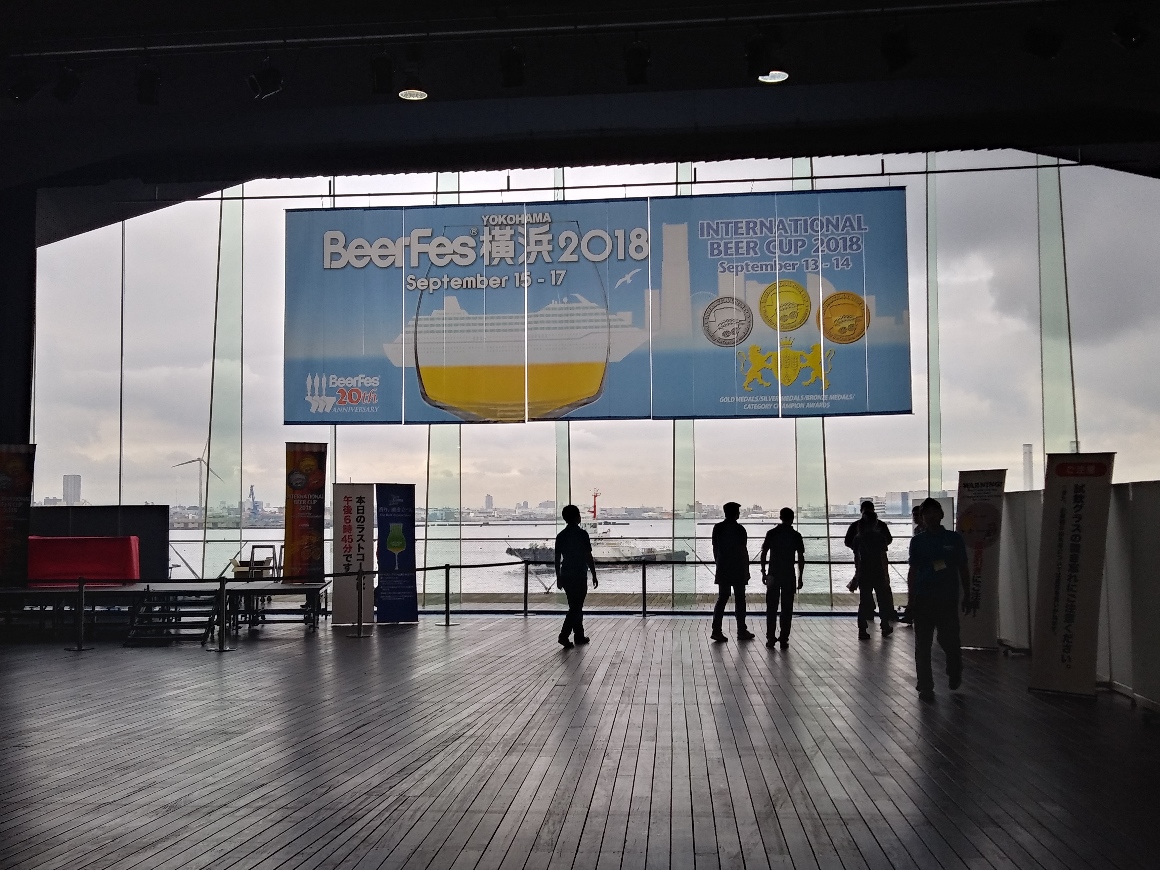 The large jetty is a tourist spot because it also anchors domestic and foreign cruise ships.
At this time, Asuka II set sail.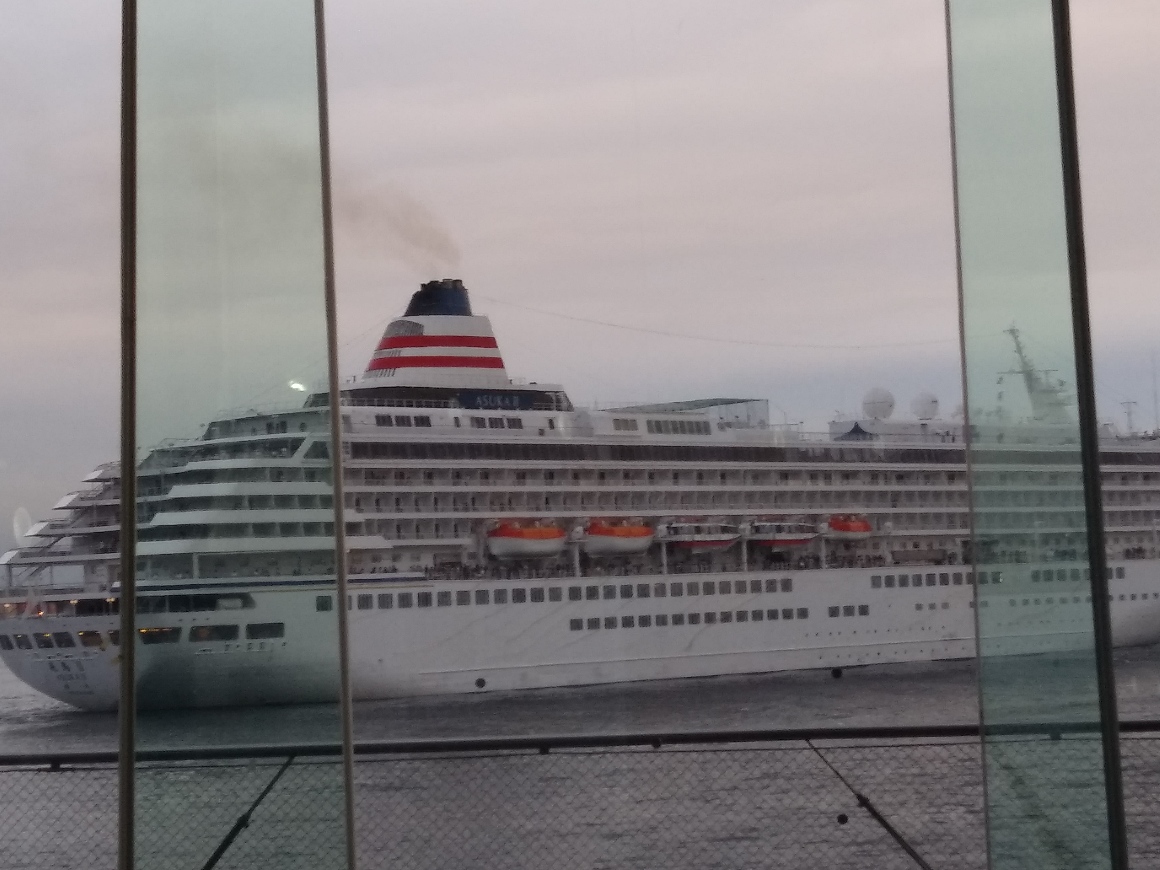 All you can drink beer if you pay the entrance fee!
The entrance fee for the Yokohama venue is 4,600 yen for advance tickets. There is a small amount of food at the venue, but there is also a hood sale with a hood of 5,500 yen.
In addition, the first day is positioned as the eve of the festival, and there are few types of beer, but you can enter for 3,600 yen in advance.
There are more than 50 beer brands on display at Beer Festival, and several types of beer are lined up, so you can enjoy more than 200 types of beer.
Even if the number of exhibits at the eve is small, it is quite difficult to drink all kinds of drinks, so you can enjoy it at the eve!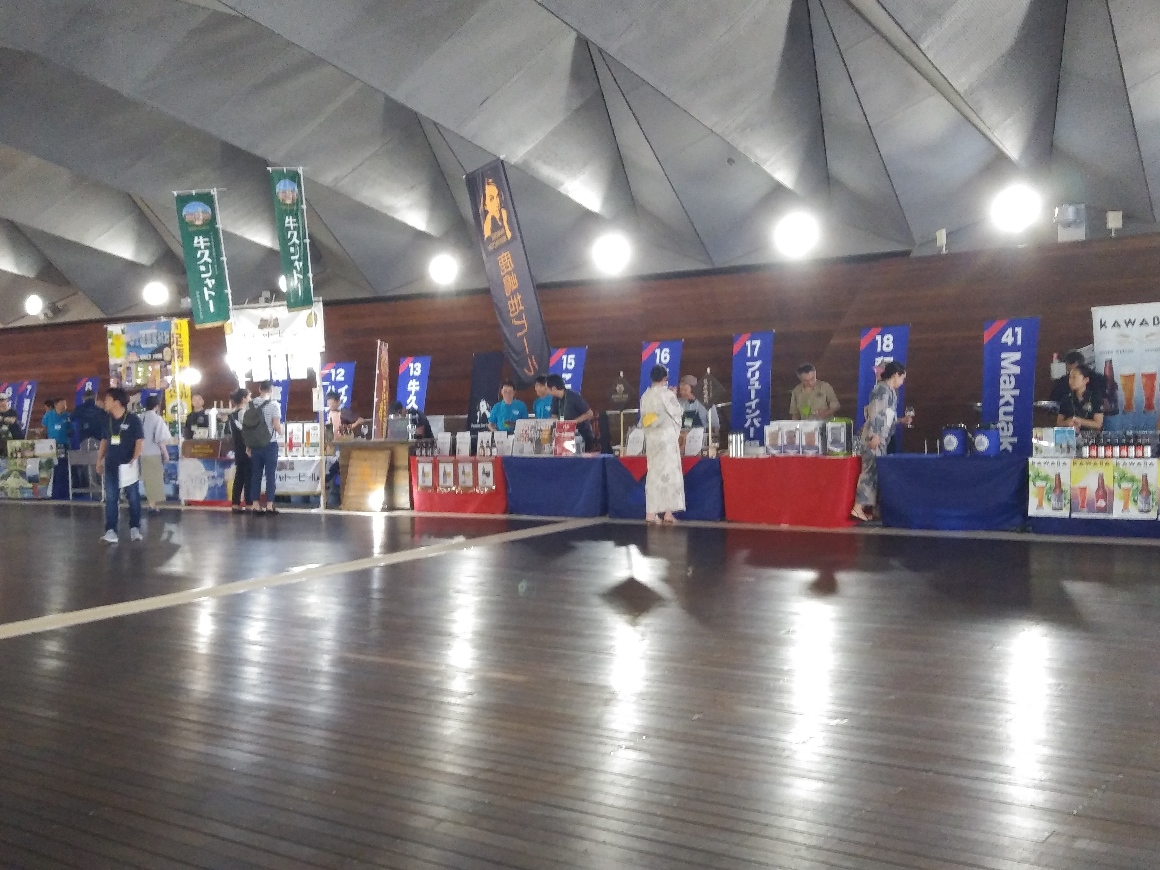 Receive aroma glass at the admission desk. Beer in the venue can be poured and drunk in this aroma glass.
It's included in the admission fee, so it's nice to be able to take it home with you.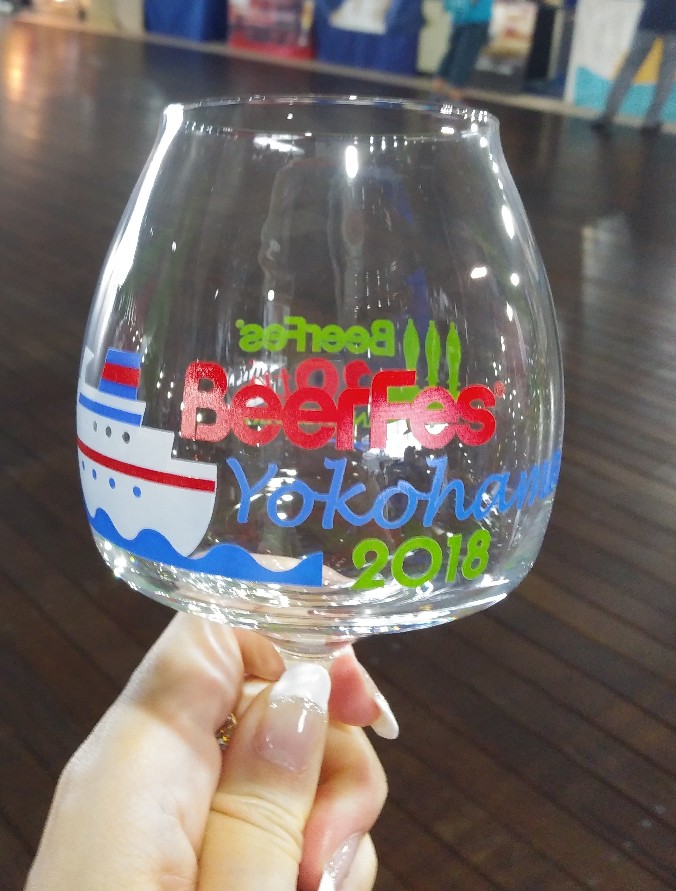 The Yokohama glass has the "Yokohama" logo. In addition, the first 500 people (200 people on the eve of the festival) will receive a glass with the year.
I've been participating for many years and I have been in the line before entering the venue.
This year is the 20th anniversary, so there was a logo on the back!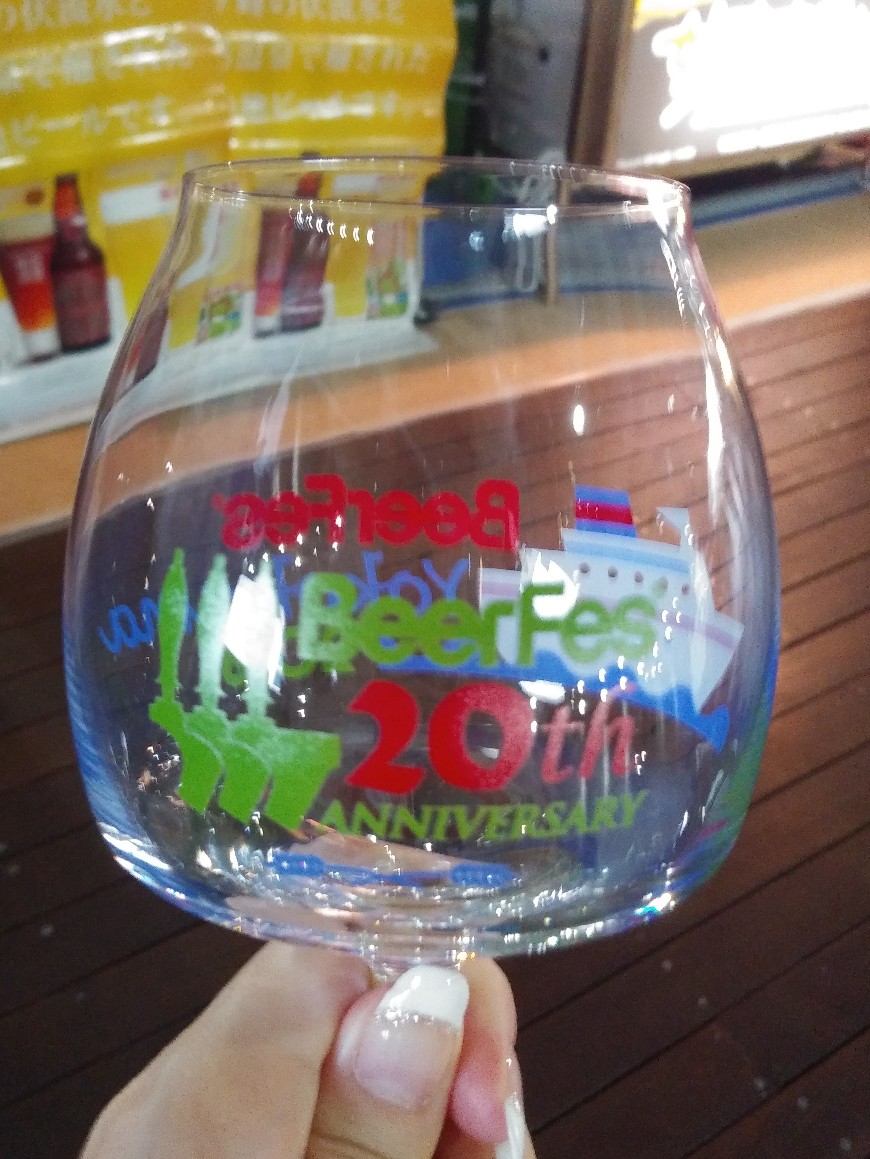 Aroma glass can be poured up to 50ml at a time.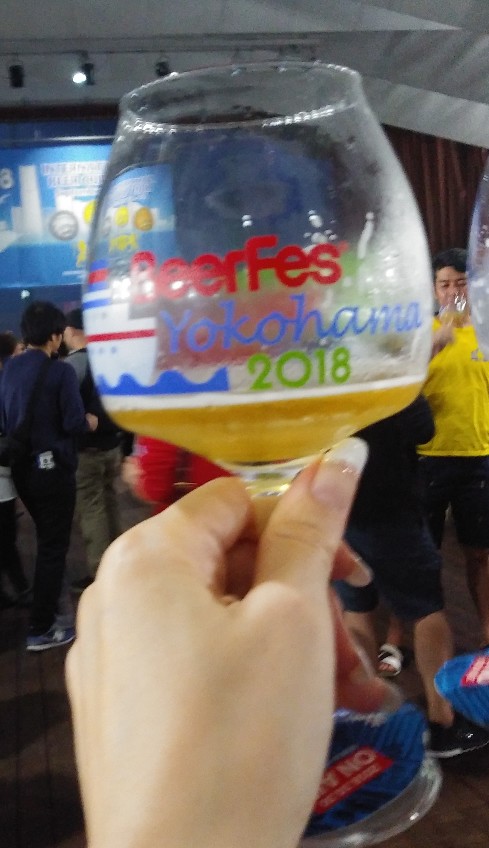 One of the great things about this event is that you can enjoy the various types little by little.
You can drink it as many times as you like.
Here are a few of the beers that were on display.
■ YOHO Brewing (Nagano Prefecture) ■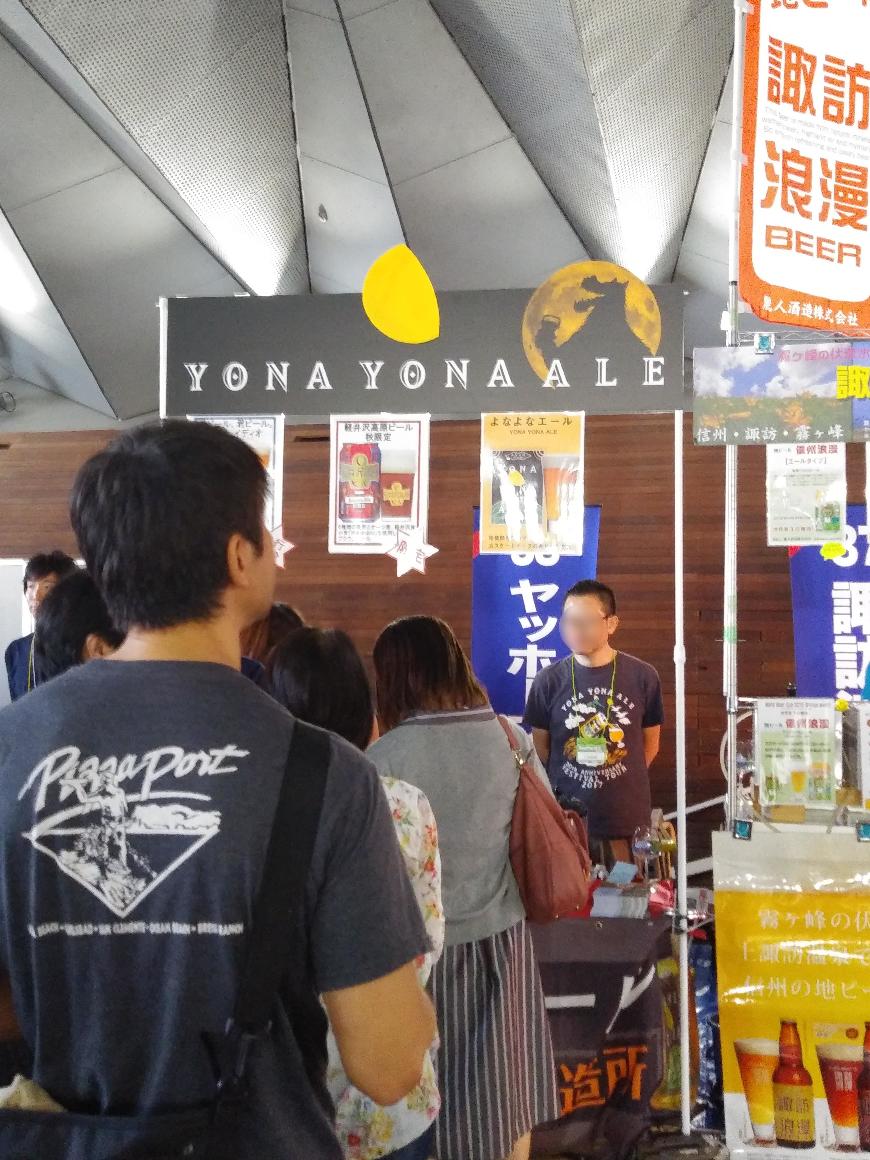 YOHO Brewing famous for "Yona Yona Ale". It is also famous for having a lot of fun naming beers.
This is popular every year and is always lined up!
I also enjoy having a new beer early and a limited beer at the Via Fes.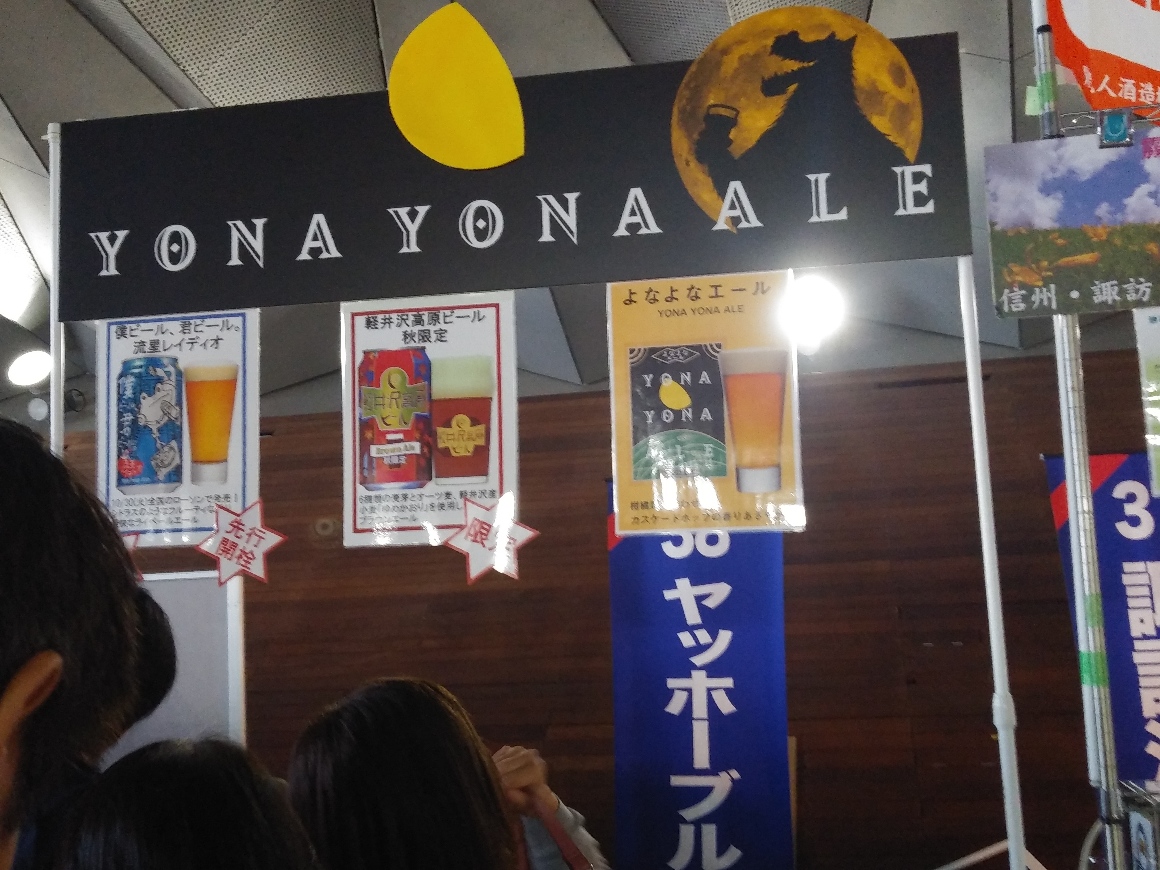 This year, there was a lineup of beer that opened in advance and beer limited to autumn!
In autumn only, it was delicious and delicious! !
■ Myoko Kogen Beer (Niigata Prefecture) ■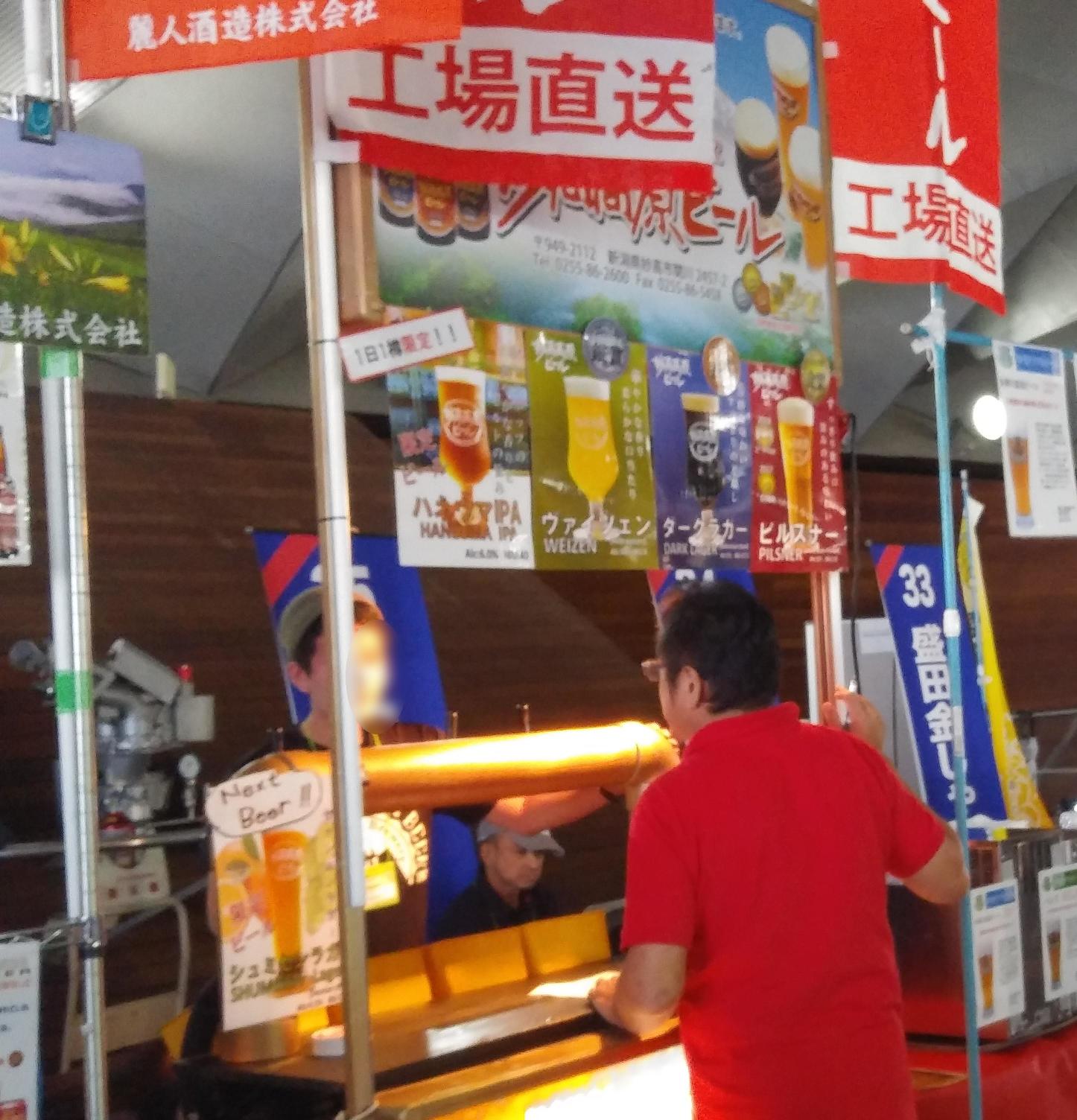 Exhibition from Niigata. I received a one-hour Haneuma IPA.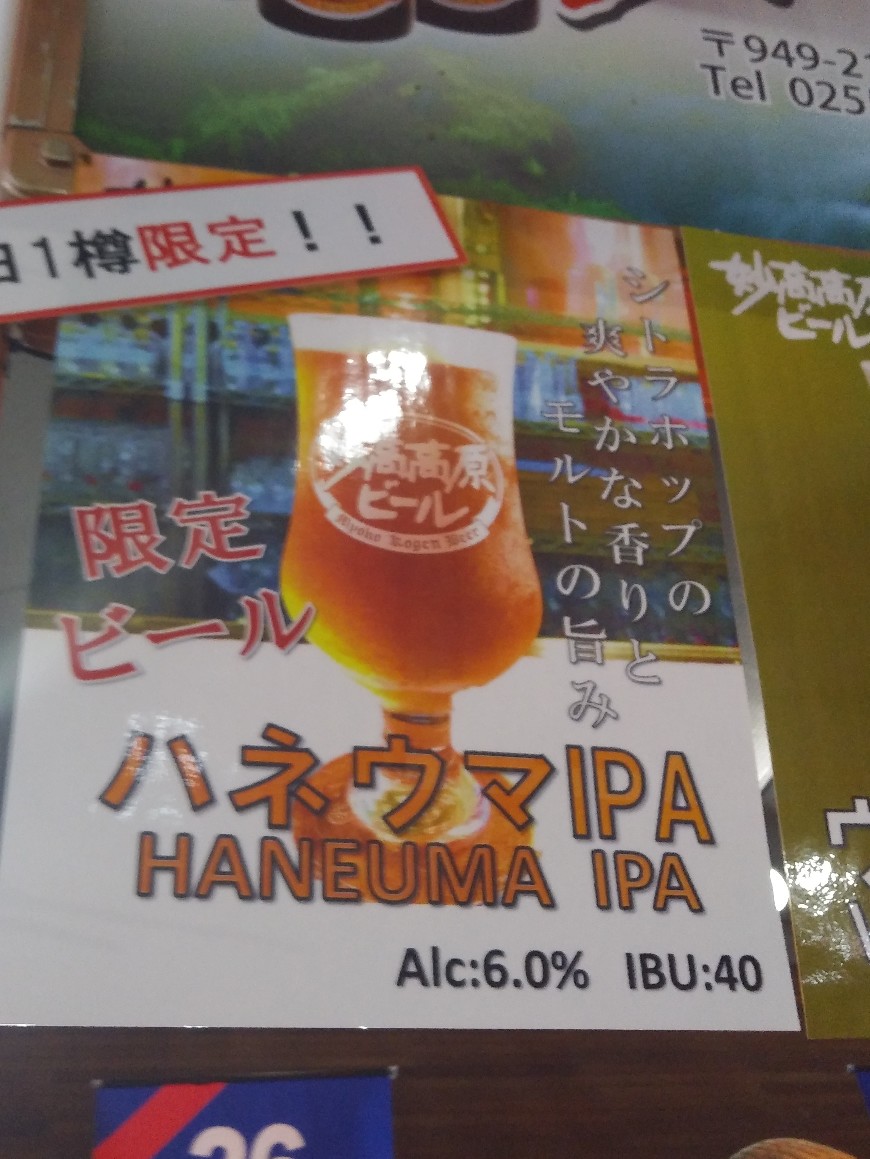 This beer was an American-style India Pale Ale (IAP), a type of bitterness.
■ OKINAWA SANGO BEER (Okinawa) ■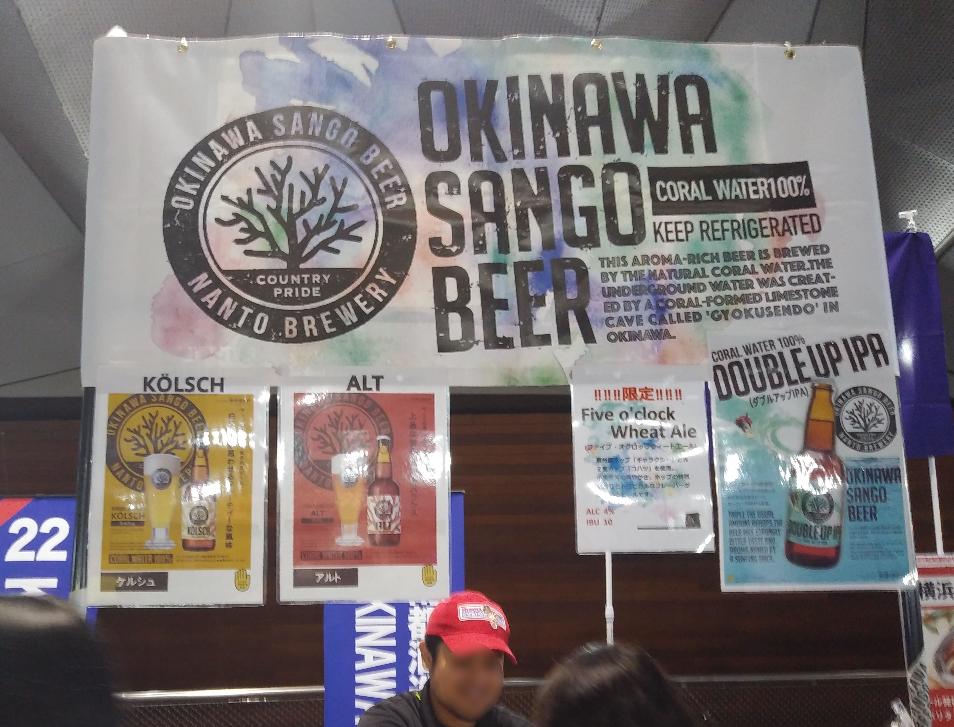 It seems to come from Okinawa. Beer festivals are the only way to enjoy beer throughout the country!
Here, I received "Kelsh". A local beer style from the Cologne region of Germany.
The fruity flavor was delicious!
There are many more beers available! !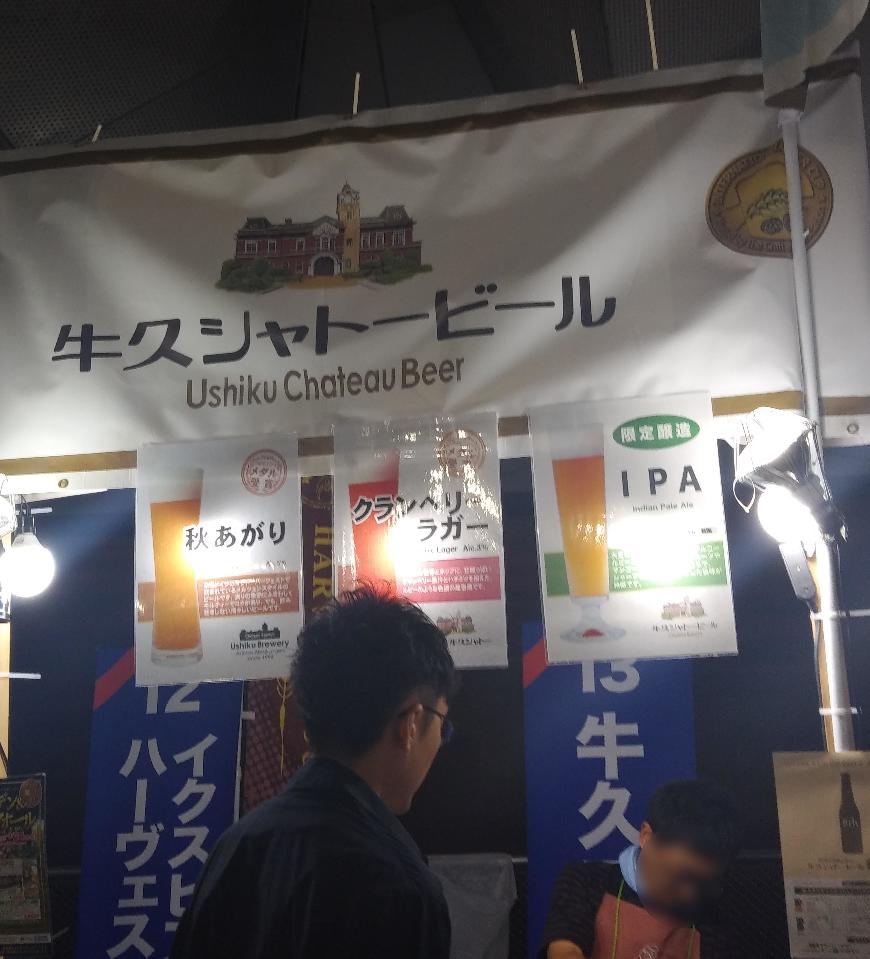 Ushiku Chateau Beer is from Ibaraki Prefecture.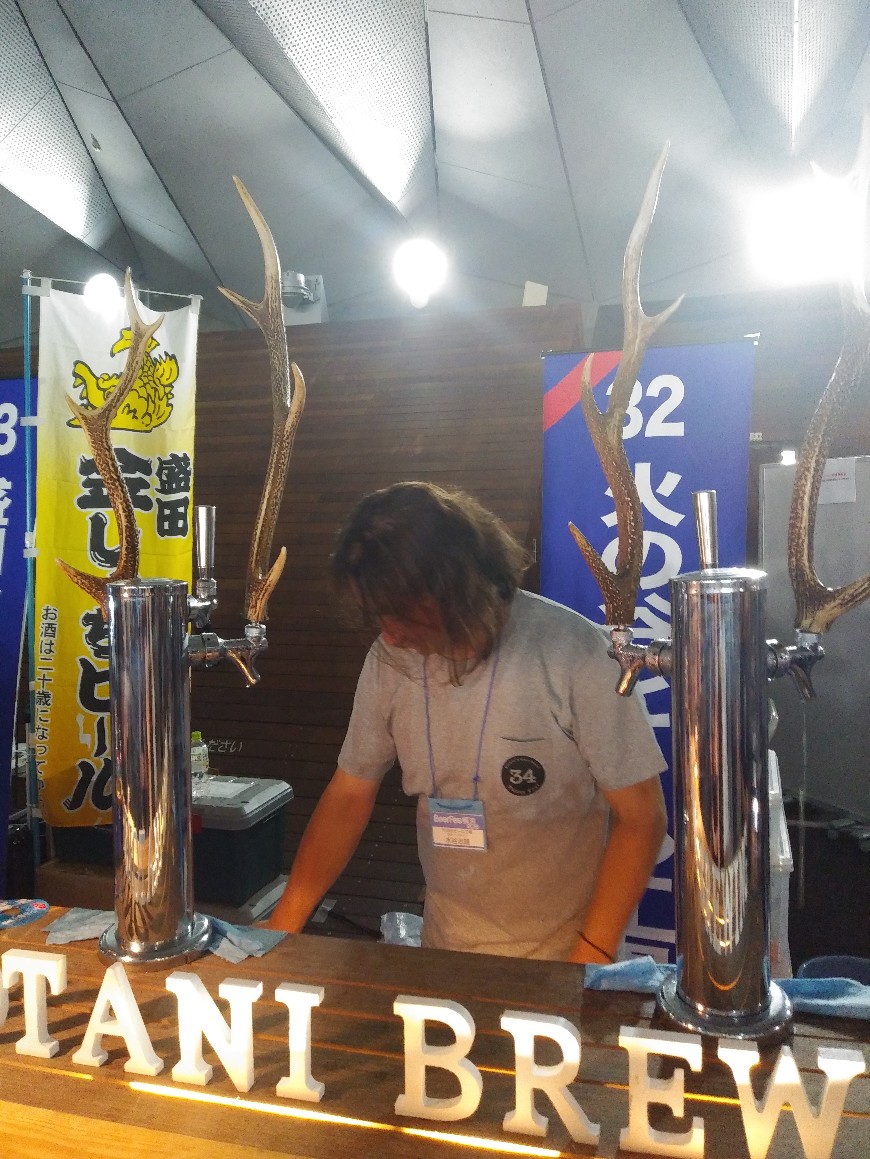 Hinotani Beer Factory from Mie Prefecture. The lever that pours beer was inspired by the deer horn motif.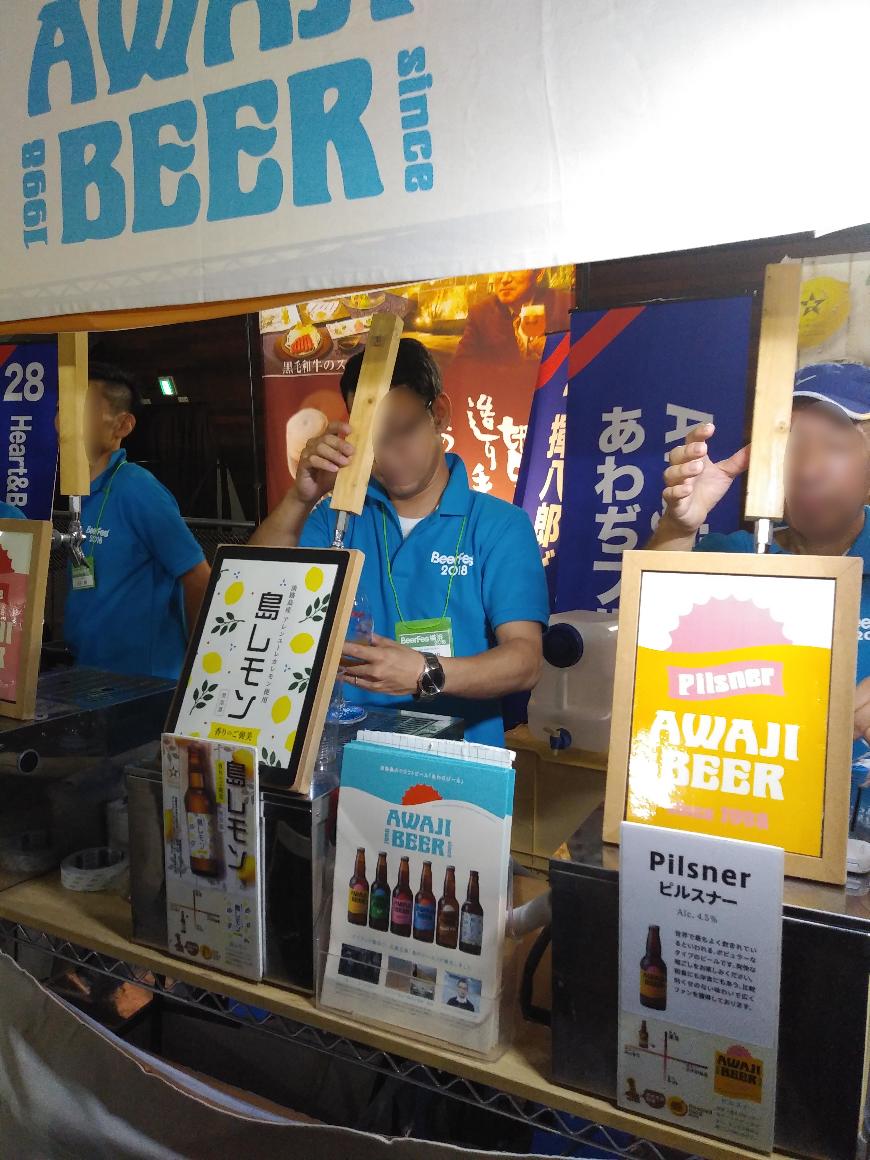 AWAJI beer from Awaji Island. Island Lemon Beer It was a beer with a hint of lemon.
In addition, one of the fun toast calls with all visitors! It will be exciting with beer lovers! !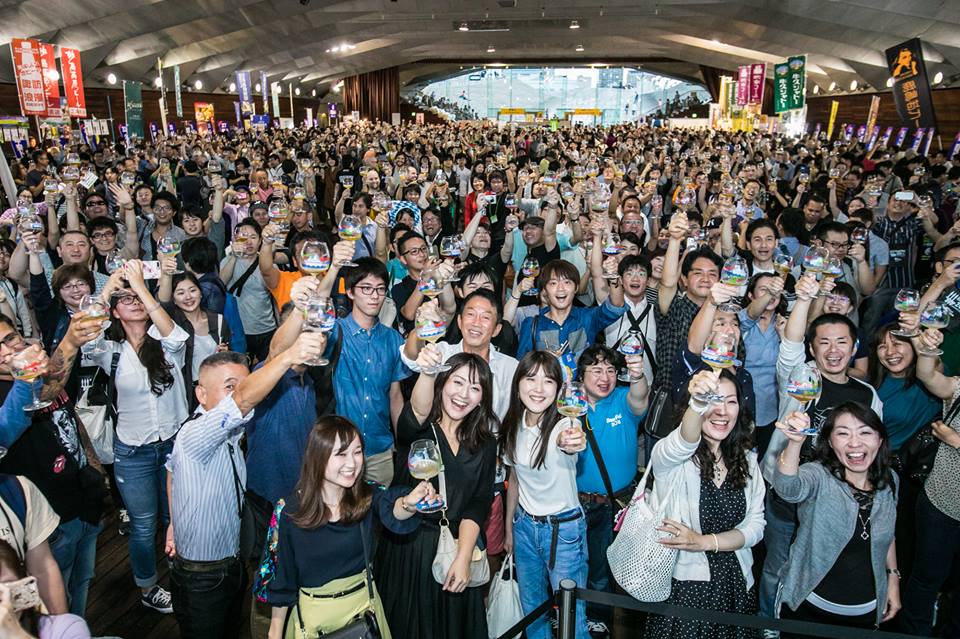 (Source image: Via Fes Yokohama Facebook)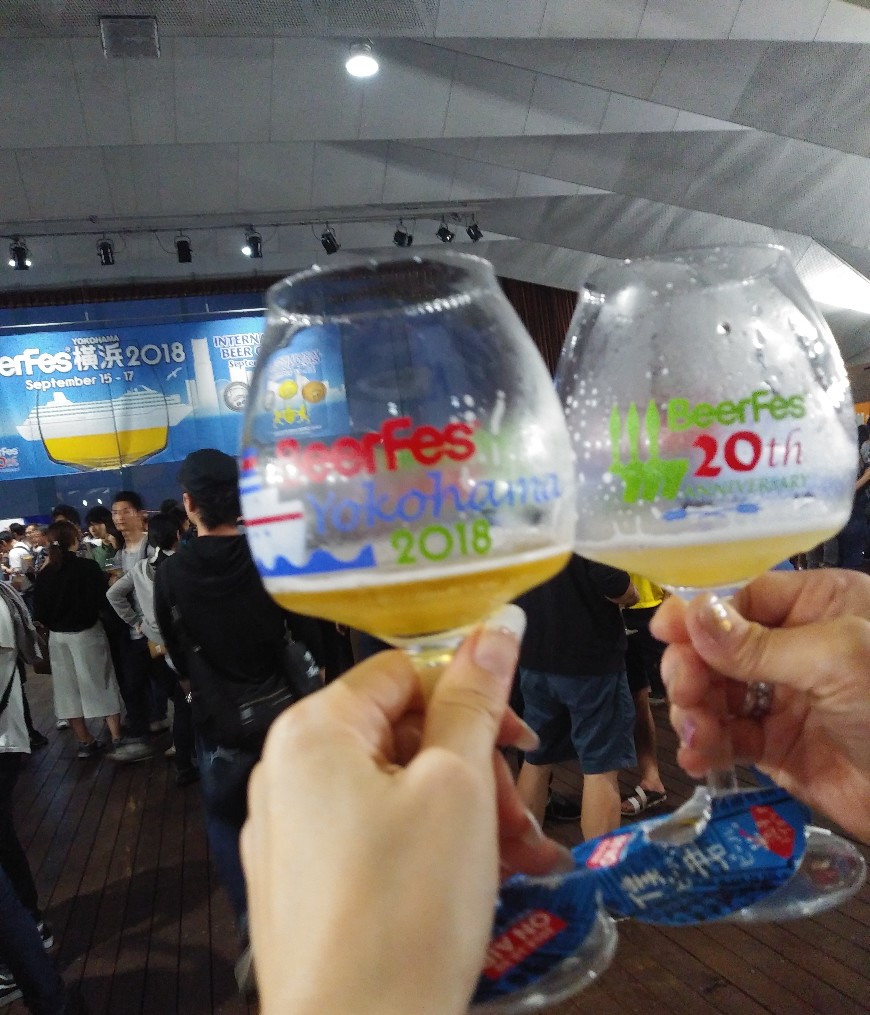 On the way back, you can see the wonderful night view of Minato Mirai from the large pier!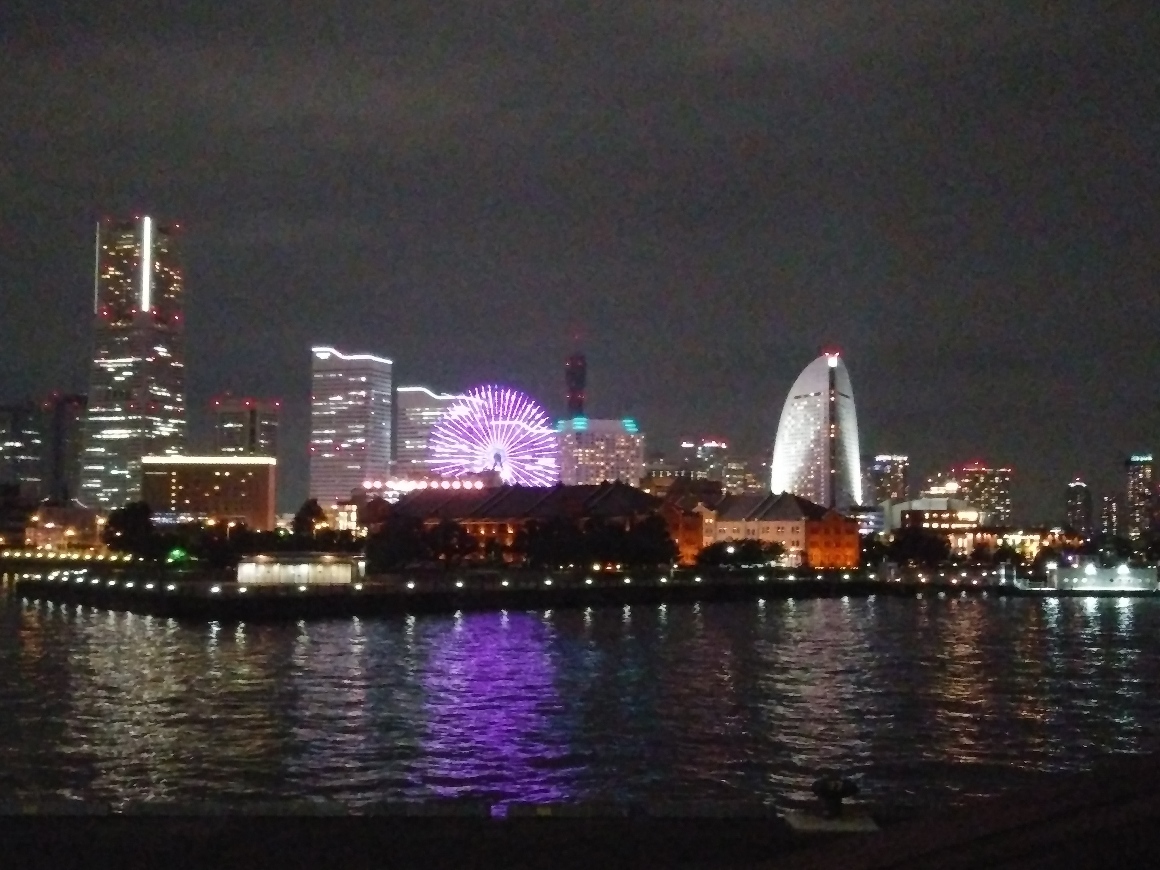 A lot of glasses of beer festival that participates almost every year! !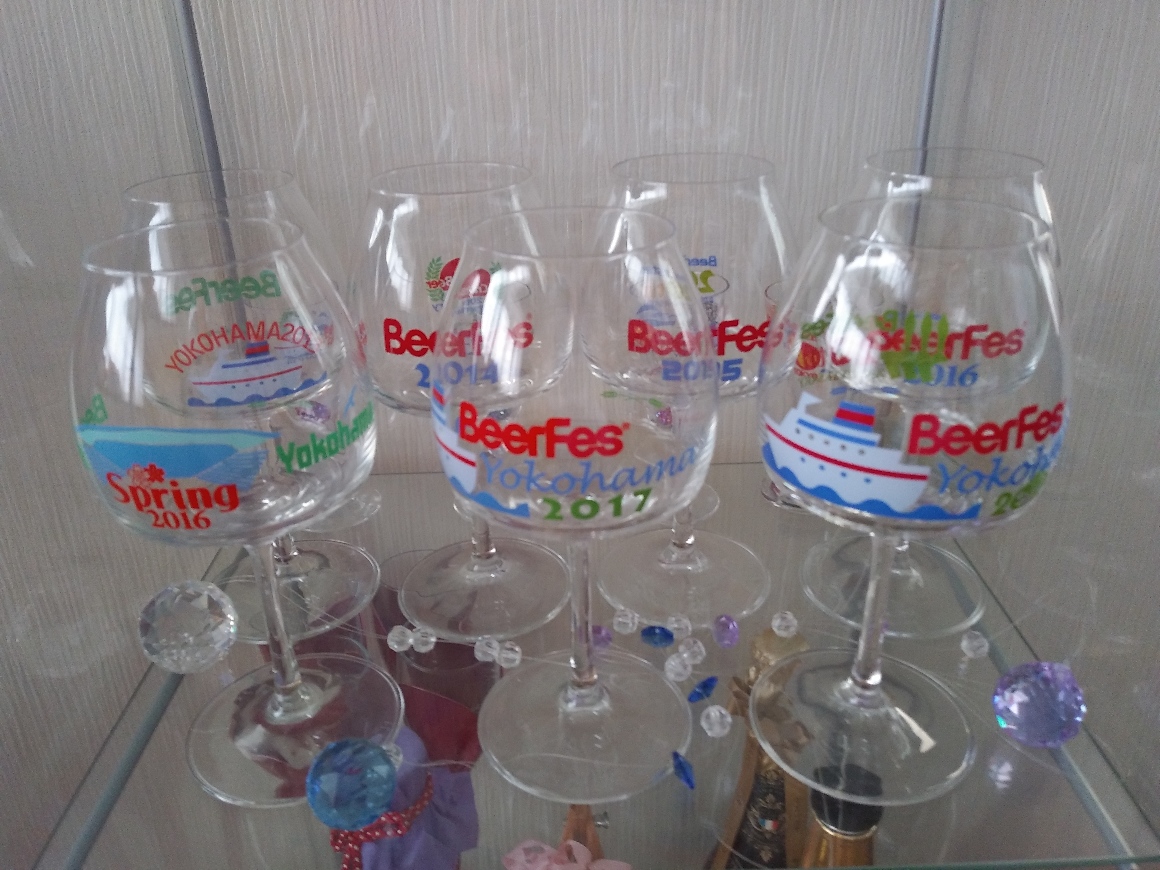 It seems that the schedule for the next year's beer festival has been decided, but it has not been officially released yet.
In normal years, Yokohama is expected to have three consecutive holidays in September (September 14-16, 2019).
If you are a beer lover, this is an event that you want to attend! ! !
Then, since it is a drinking event, let's follow the rules and manners so that everyone can have fun! Please see for HP more details!
Detailed information
Name: Beer Festival Yokohama
Venue: Yokohama Port Osanbashi Hall
1-1-4 Kaigan-dori, Naka-ku, Yokohama-shi, Kanagawa Prefecture * 7-minute walk from Minato Mirai Line "Nihon-odori Station"
<p
home page: http://beerfes.jp/index_beerfes_yok.html