After all, Illumination in winter!
It's cold, but the air is clear, so the glow of the illumination will come up beautifully.
What we did this time is Ashikaga Flower Park. Flower park famous for wisteria flowers is crowded with illumination in winter.
Three major Illuminations in Japan
Ashikaga Flower Park Illumination of the year 2017 has become a very luxurious one where 4 million classes were used.
The three major illuminations in Japan, Huis Ten Bosch in Nagasaki, Sapporo White Illumination, and was certified.
In the illumination ranking which the night viewing viewer chooses, it is beauty enough to win first place nationwide for the second consecutive year.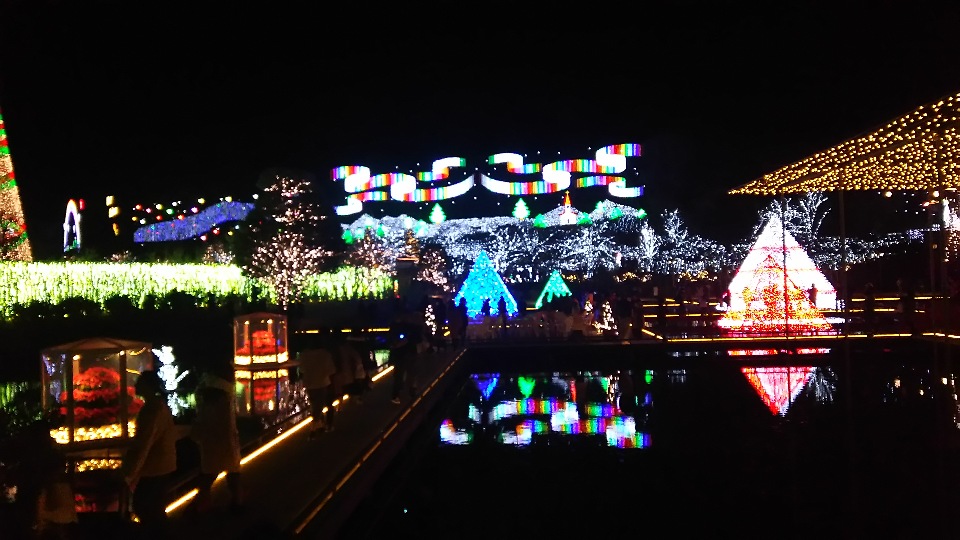 The period of winter in 2017 is from October 21, 2017 (Sat) to February 4 (Sun) in 2018.
The lighting time is 16:30-21:00 (Saturdays, Sundays, holidays, 21:30). The admission fee is 900 yen for adults and 500 yen for children.
Due to popular illumination, it was very crowded to enter the parking lot, but because we went on a tour this time, tour buses will guide us to the parking lot preferentially, so we could watch them thoroughly.
Full of illumination!
There was a lot of illumination of various themes in the wide garden.
Illuminations with a motif of roses.
The shape of the rose was beautiful like Disney's Beauty and the Beast!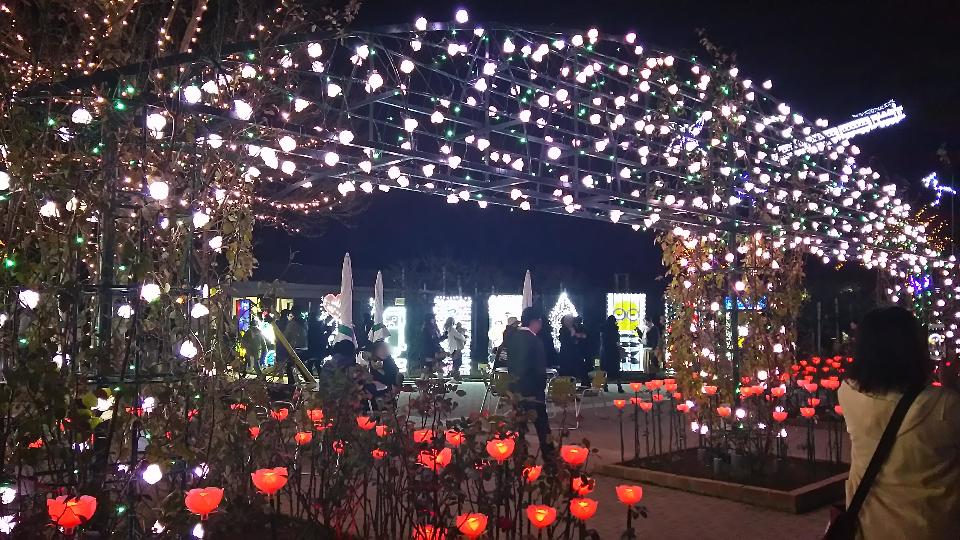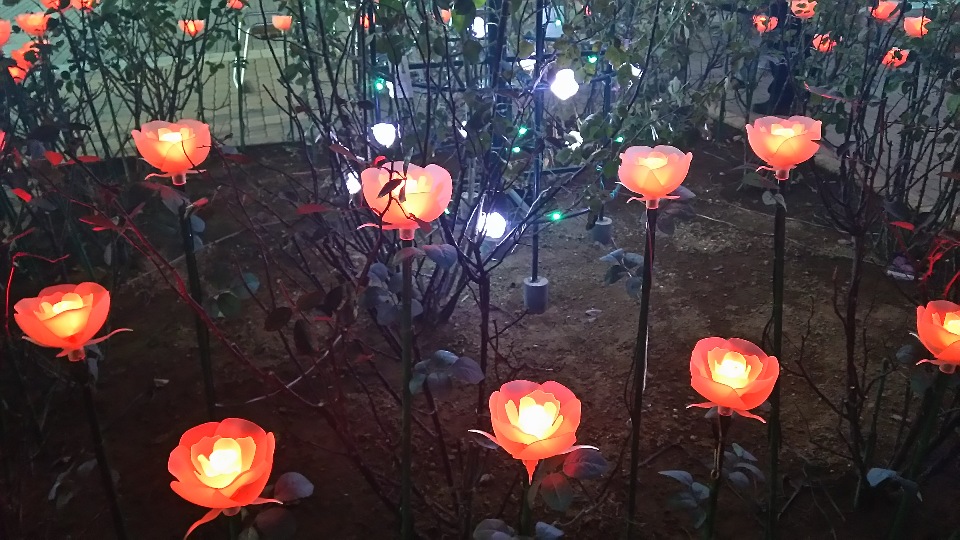 At the high place of the mountain, the illumination which imaged the galactic railroad, the rainbow, the Milky Way, etc. alternately replaced with the sound, the moving illumination was wonderful.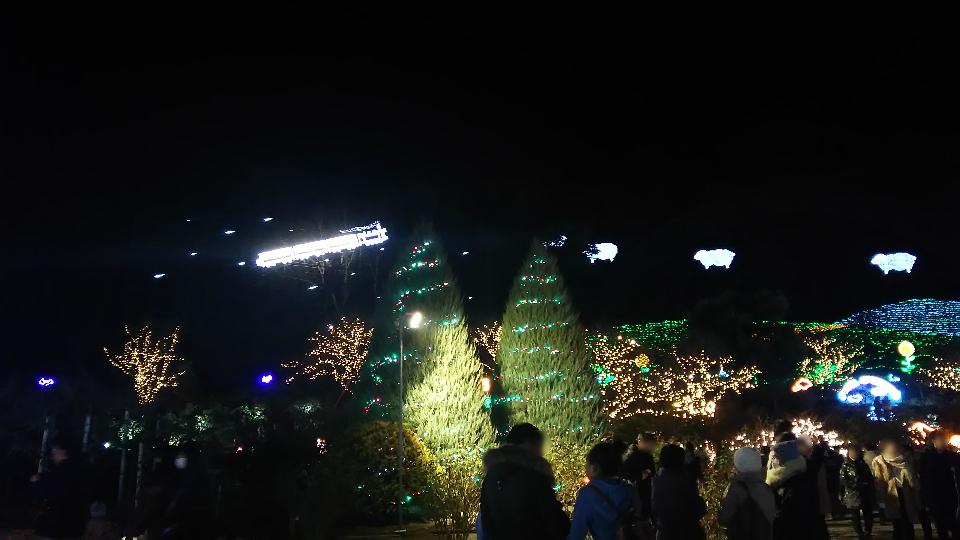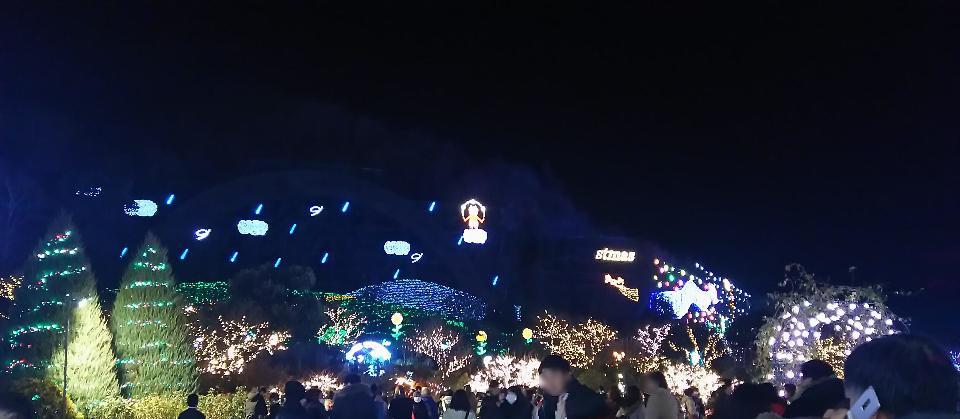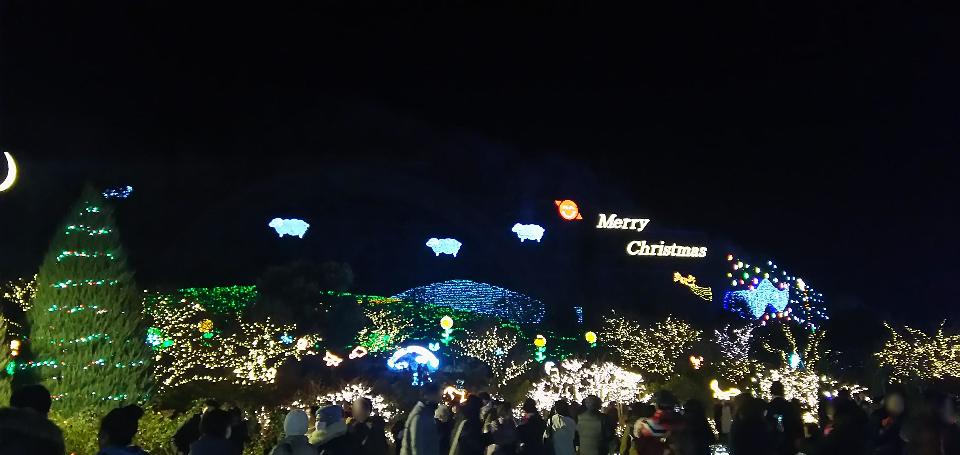 Illuminations of reindeer and sled were also perfect for Christmas.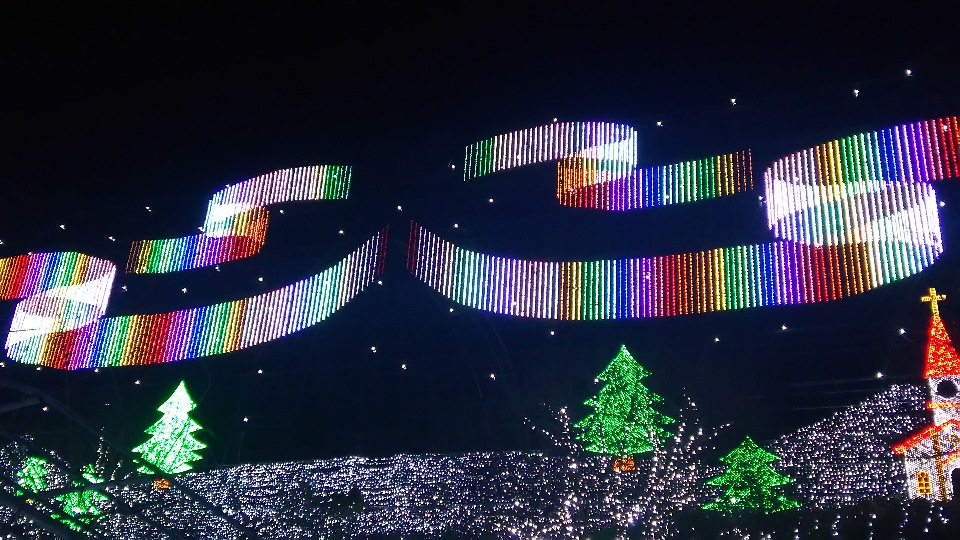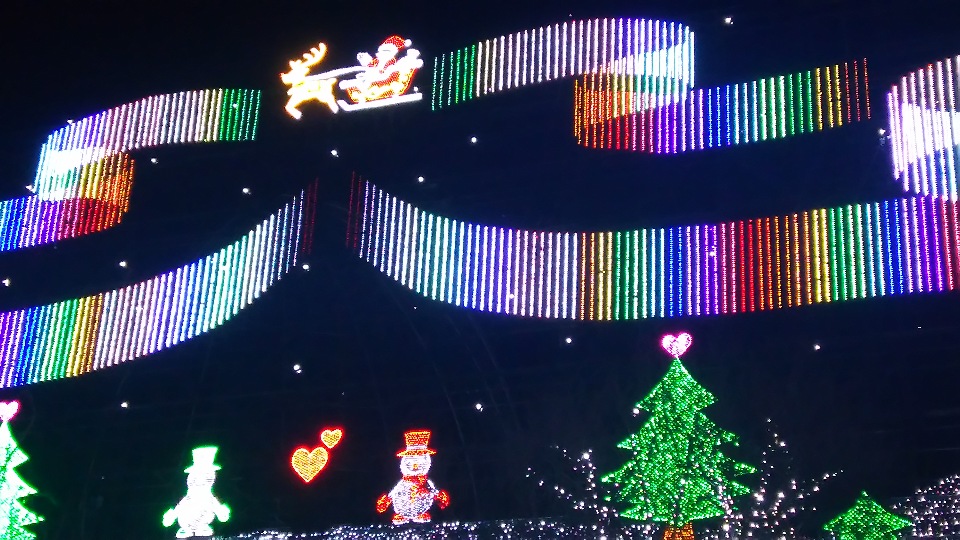 Flower Castle is a new theme in 2017, directing the light shining while matching the music was so beautiful as to not mind the cold.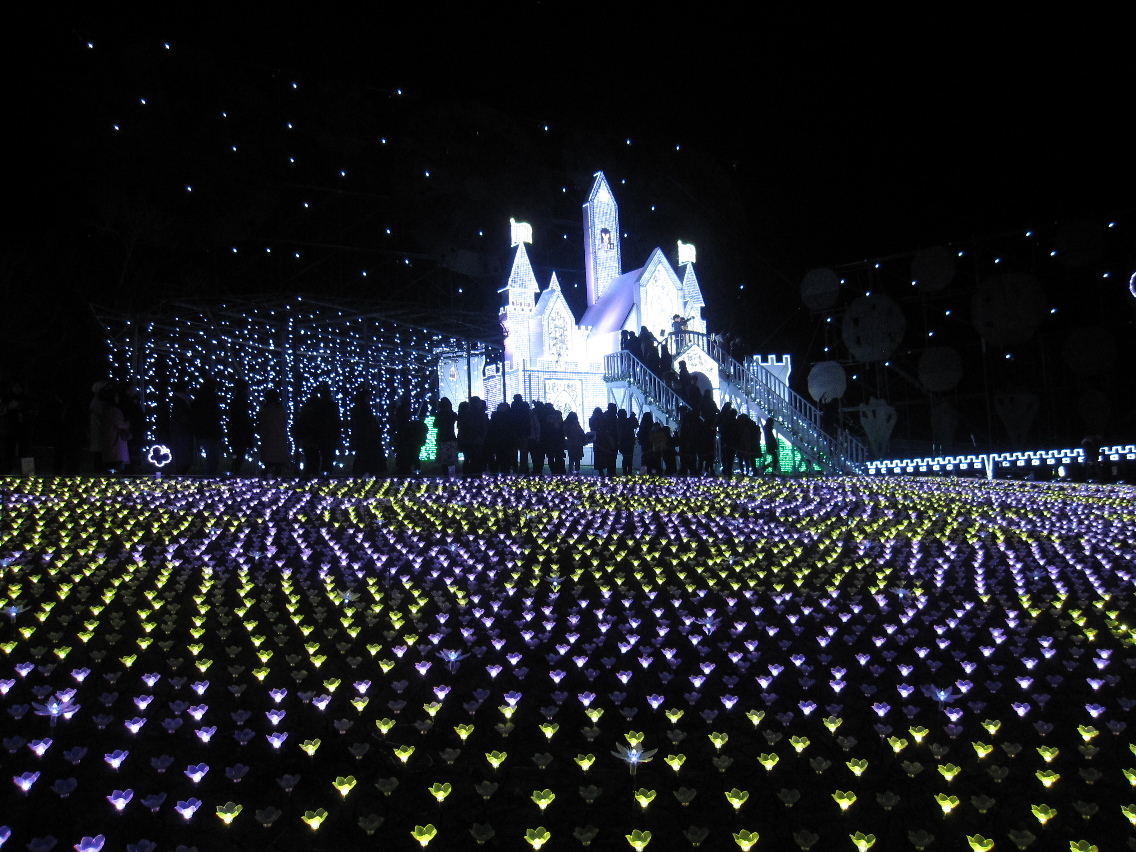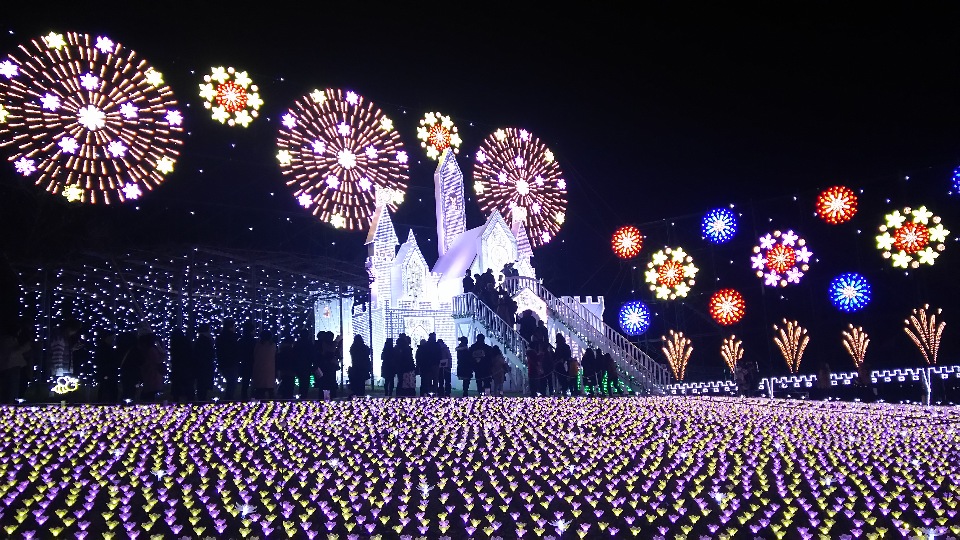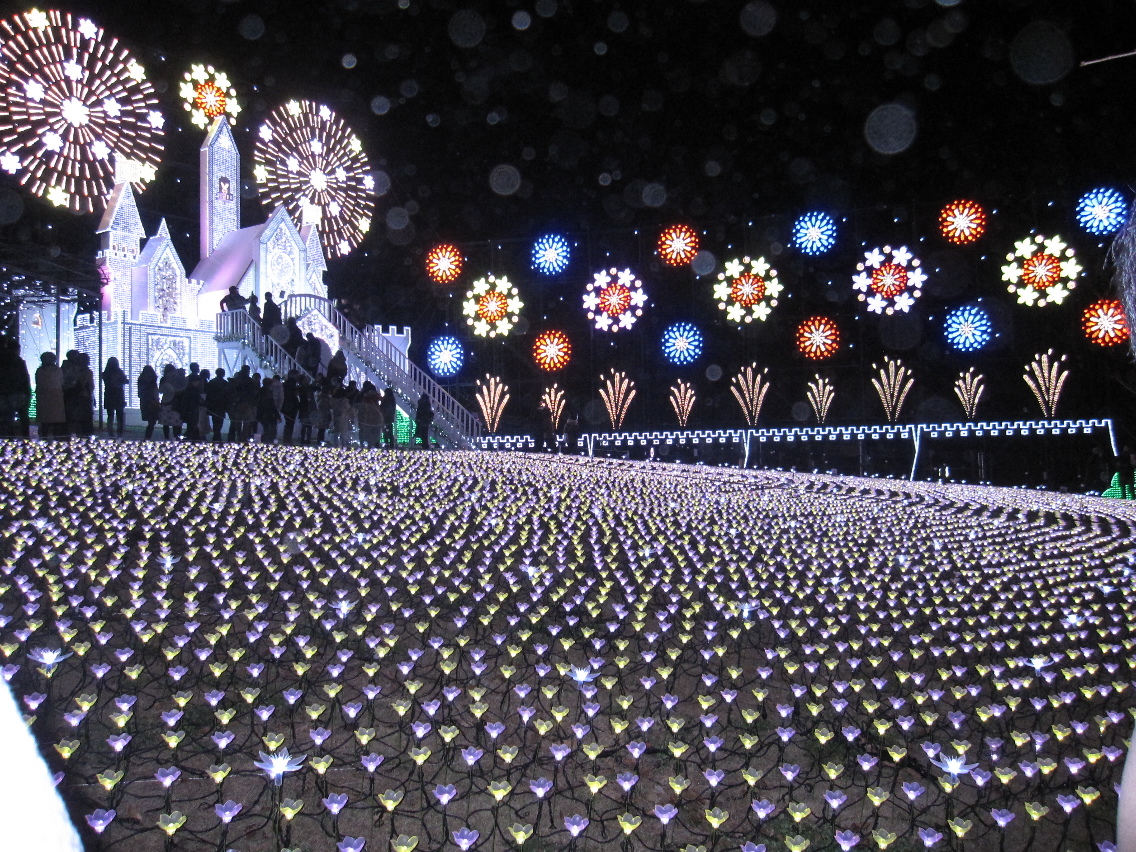 There were also illuminations on the theme of the four seasons in Japan.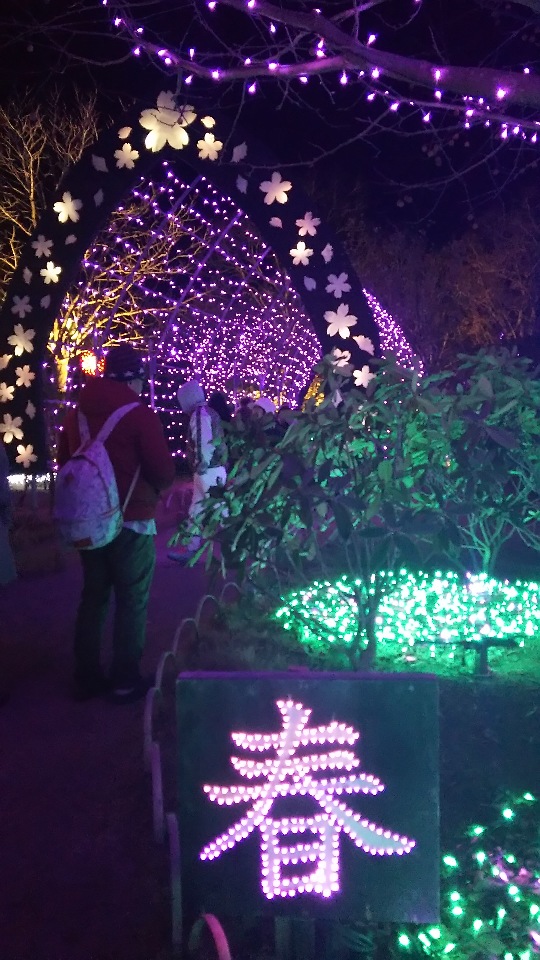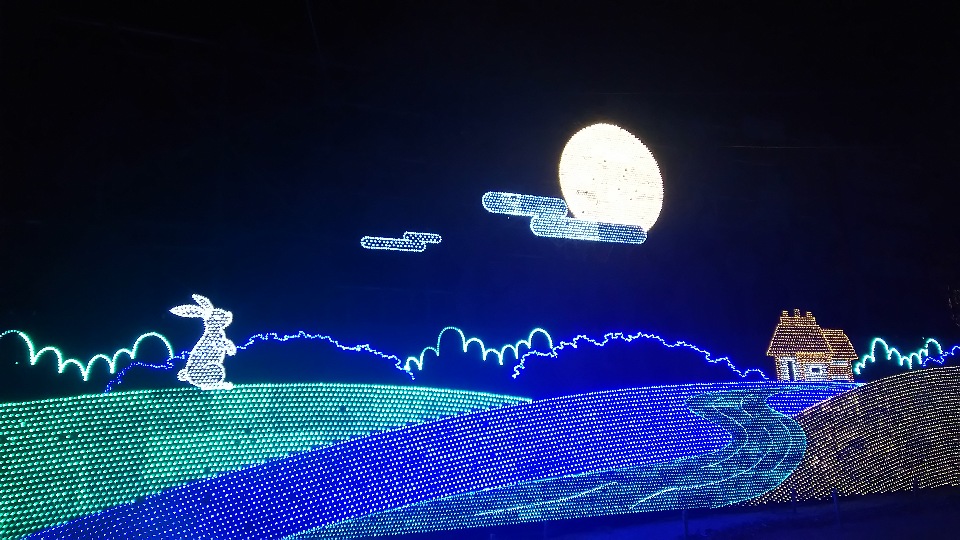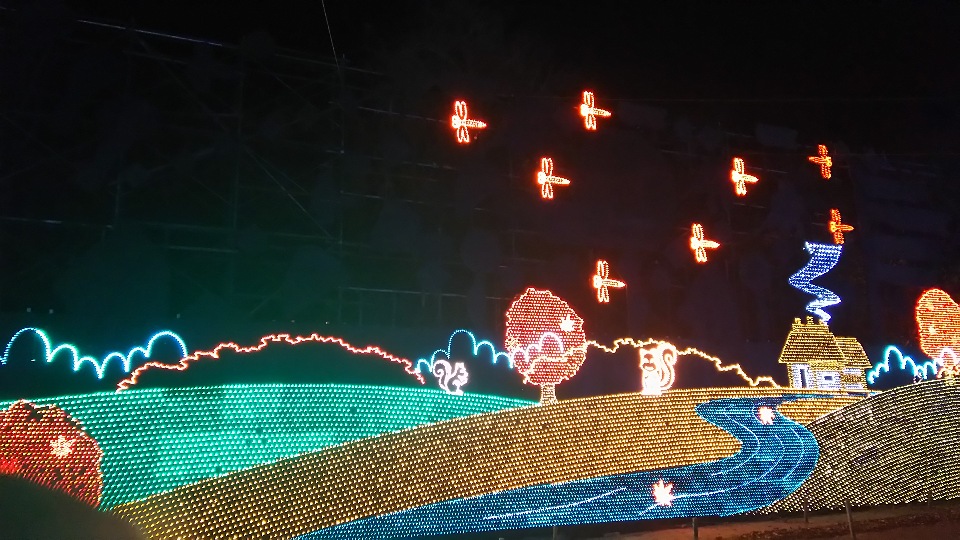 There were many other illuminations that match other colorful themes.
A lot of colors were represented and it was beautiful!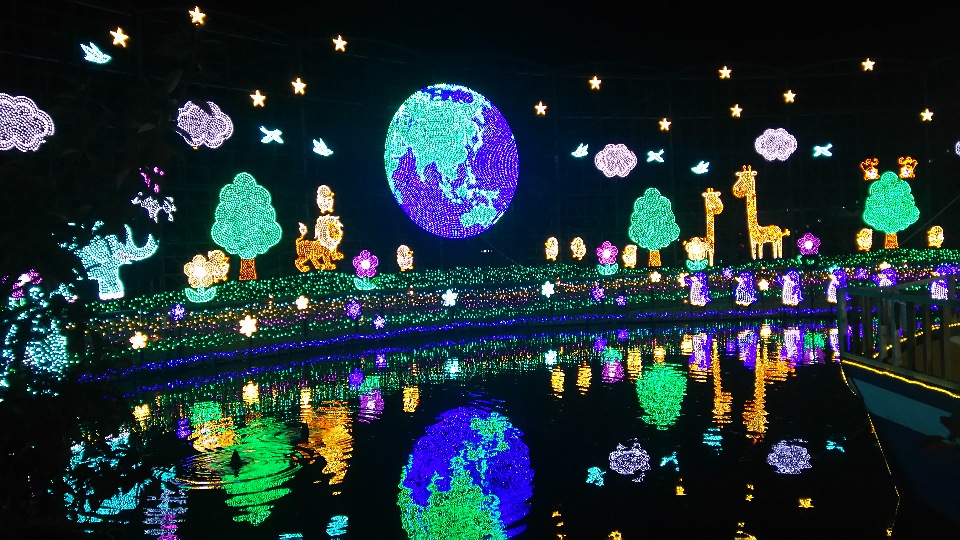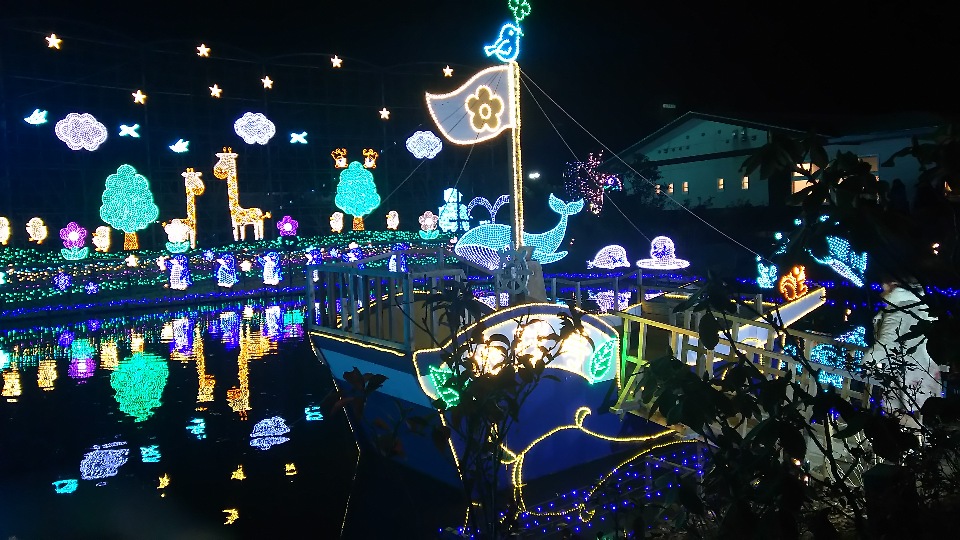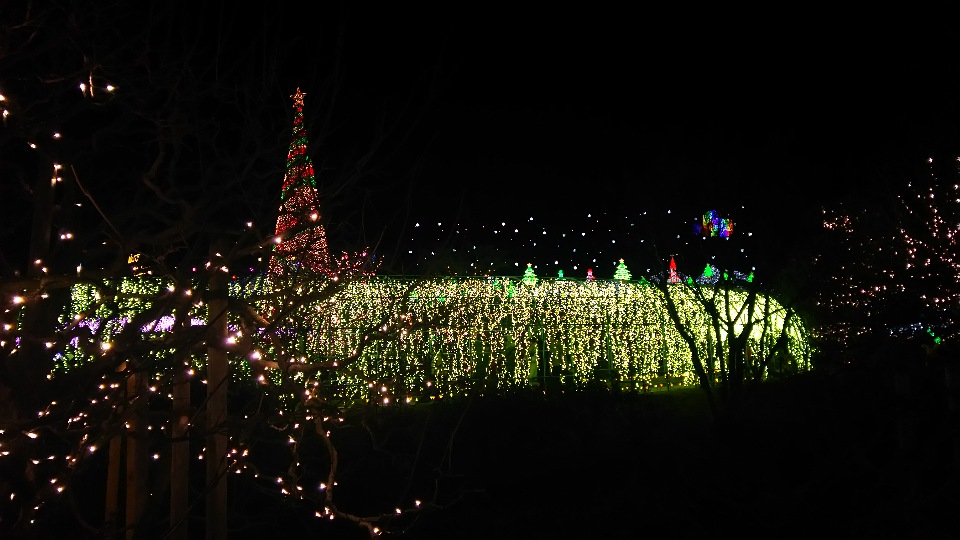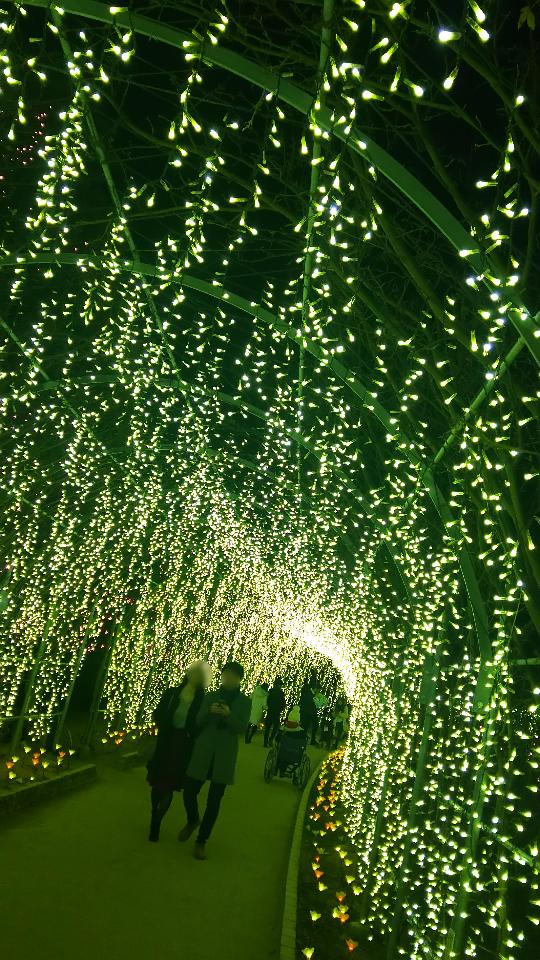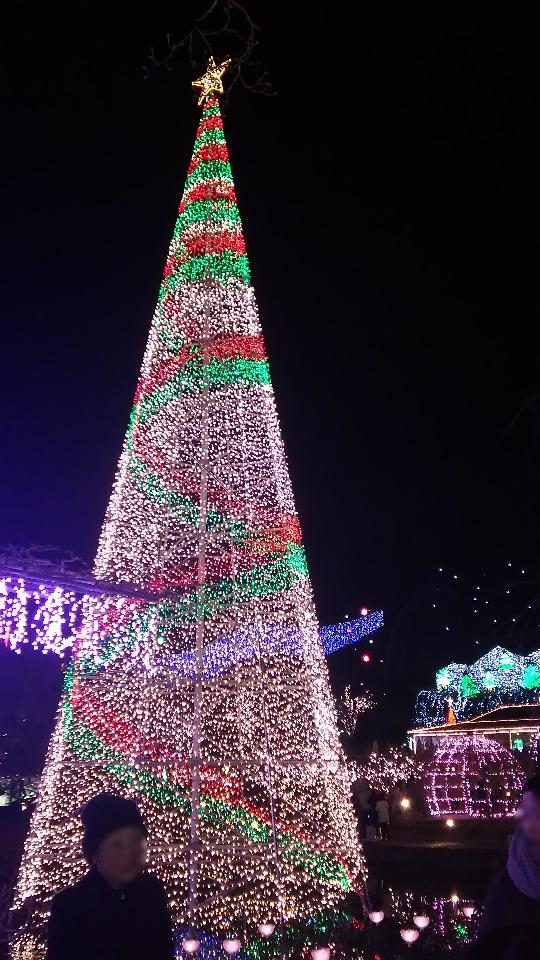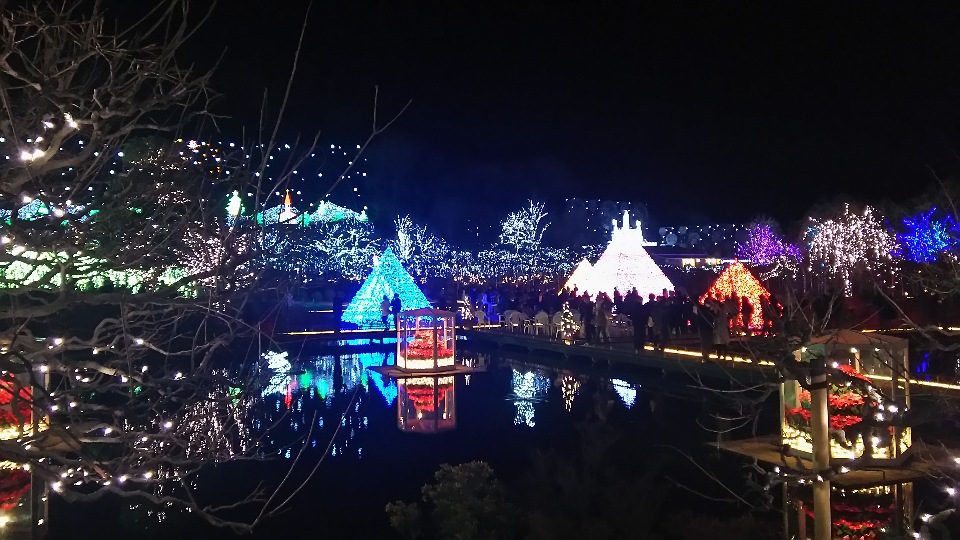 Grand Illuminations that imaged the Wisteria Flower
Speaking of flower park, Ashikake is a wisteria flower.
The illumination that imaged that flower was the most wonderful!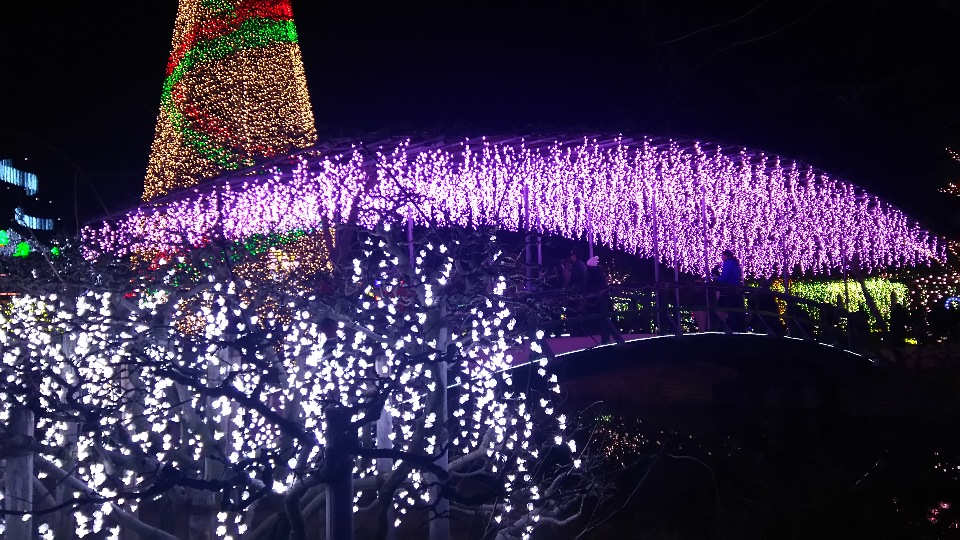 The purple color was brilliant and it looked like a real wisteria flower.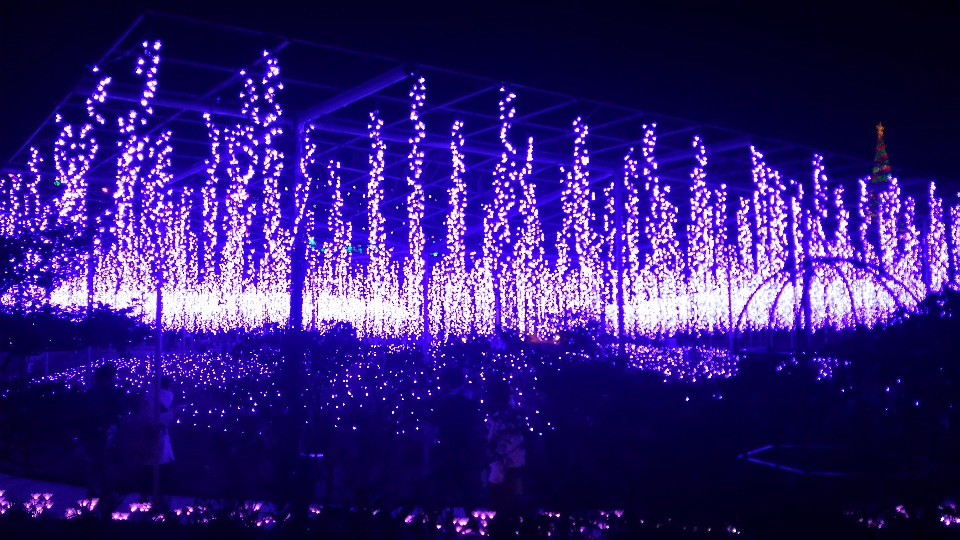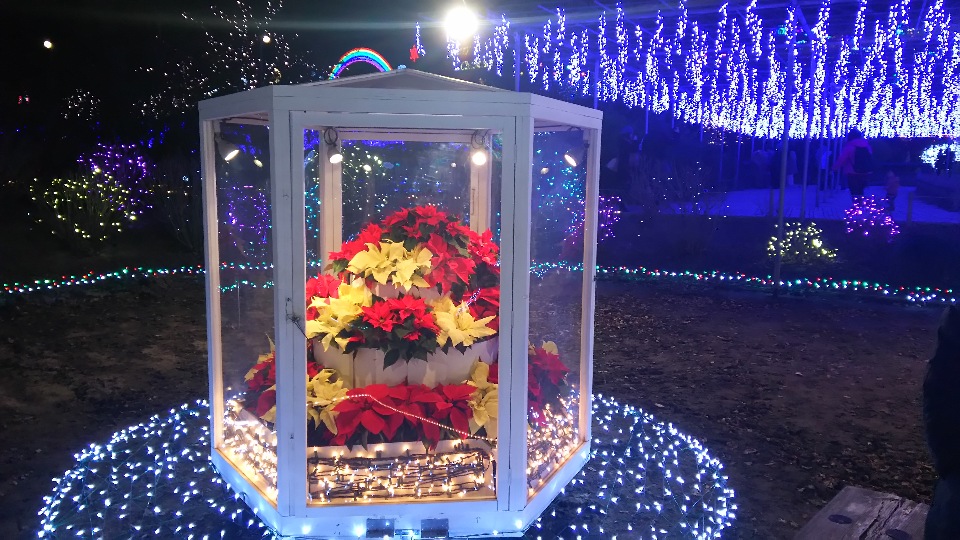 Although it was viewing for 90 minutes, when you are slowly watching moving illumination, the time is short.
It was illumination full of highlights.
I really recommend you. I would rather you see the real thing than seeing it in the picture!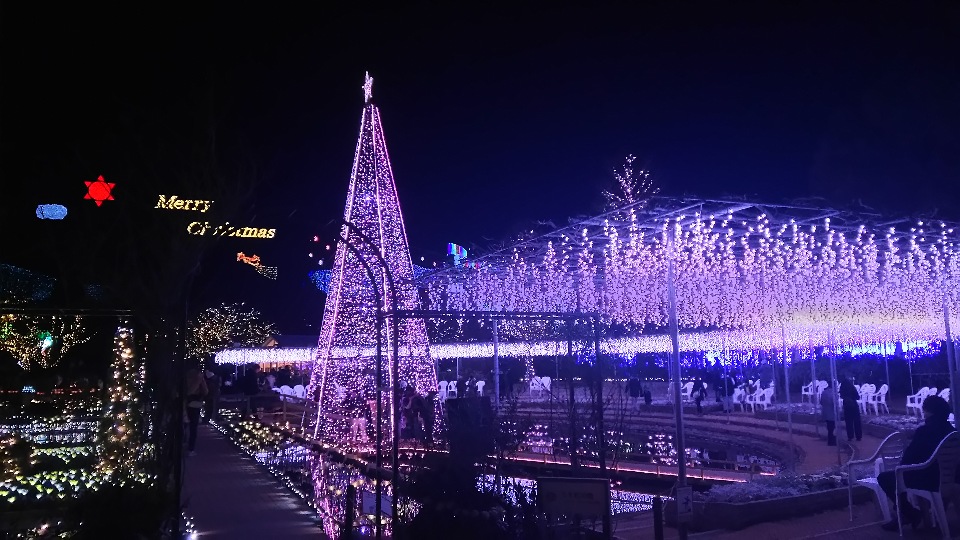 Because it is cold, please also keep it warm!
Detailed information
Name: Ashikaga Flower Park Flower Fantasy 2017
Address: Hasama-cho Ashikaga-shi Tochigi Prefecture 607
Access: In case of train About 13 minutes on foot from JR Ryomo Line Tomita Station