As far as Hokkaido is mentioned, "Asahiyama zoo" is famous but this time I took up the aquarium.
Recently, it seems that an aquarium with rare creatures is booming.
The "Otaru Aquarium" to be introduced this time is not very rare creatures to that extent, but it is a very popular aquarium for various reasons.
Why is it that popular Otaru aquarium, I would like to see close attention to its charm!
A sheep for some reason before the entrance ...
Before the entrance to the Otaru Aquarium there are weedy slopes.
If you look closely at the slope, there is a sheep there for some reason.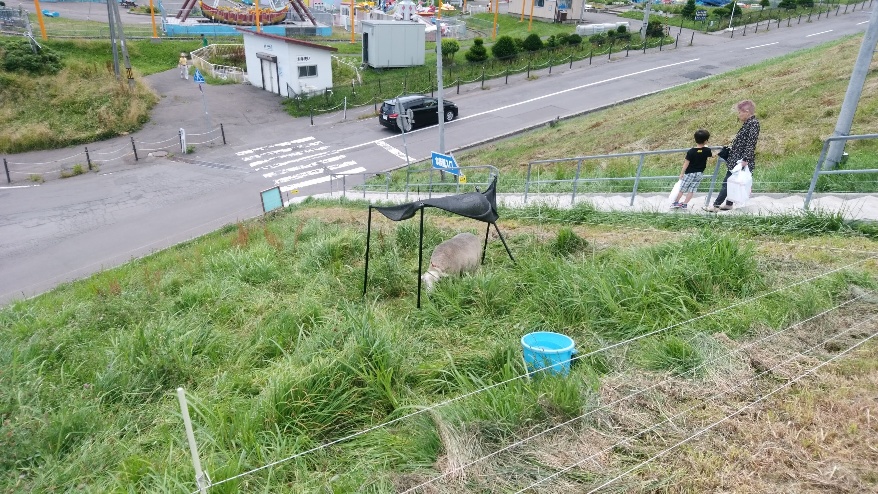 Sheep continue to eat weed forever.
Even if a street crowd calls out, I do not look at it at all.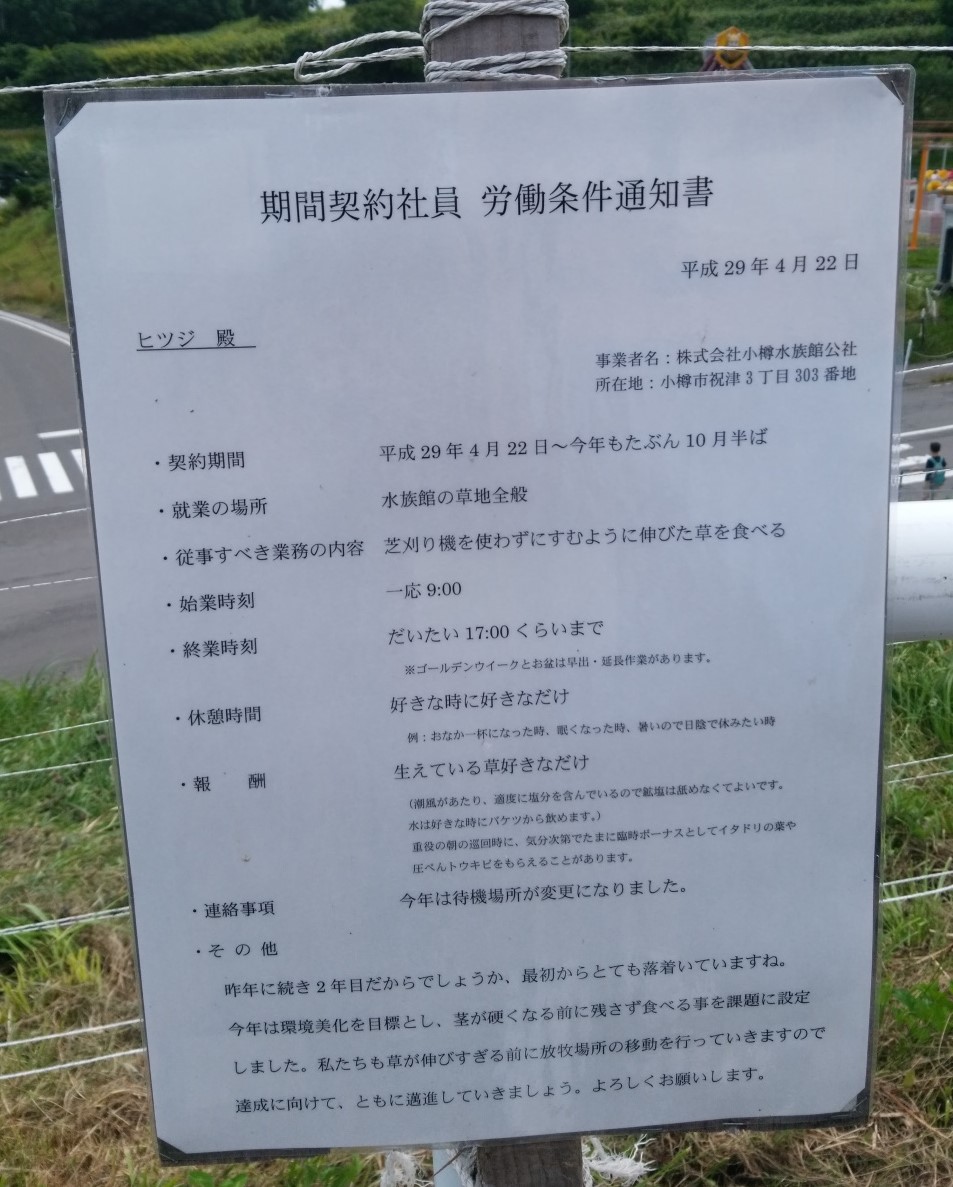 If you look closely, this signboard ...
"Term contract employee working condition notice for sheep".
Apparently sheep seemed to be eating grass at work.
There is a business description of the notice "Eat grass that grew as if not to use a mower"
Remuneration is "just growing grass"!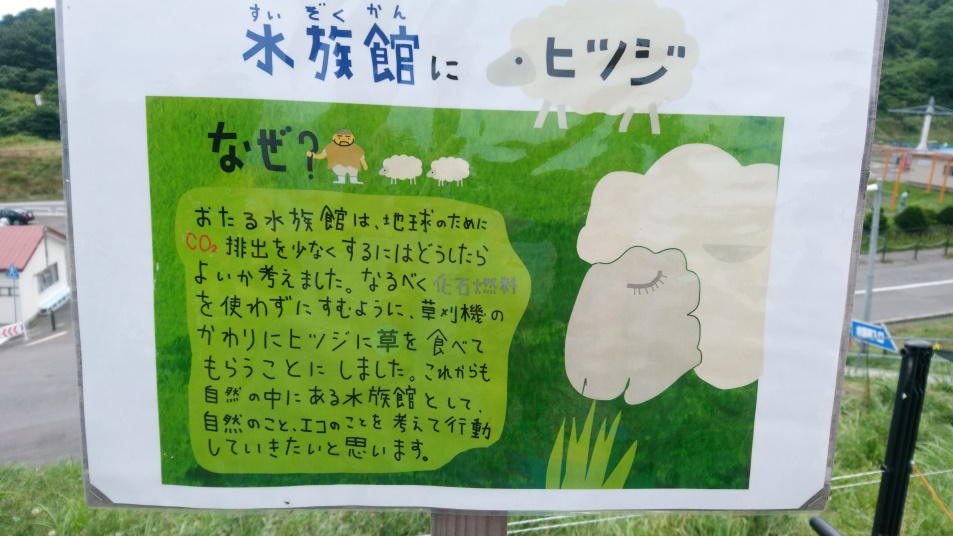 In addition, there is such a signboard explaining why sheep in the aquarium ....
In order to reduce CO2 emissions on the earth, she said she was eating grass instead of a mowing machine that uses chemical fuel.
It was an effort for the environment! That's excellent.
Penguin shows where no one listens!
Well, once you enter the aquarium, anyway, I really want you to see the penguin show.
Have you seen a penguin show?
There are plenty of dolphin and sea lions shows, but have not you seen a penguin show?
A general penguin show will march in front of the customer.
However, the level of the Otaru Aquarium is different.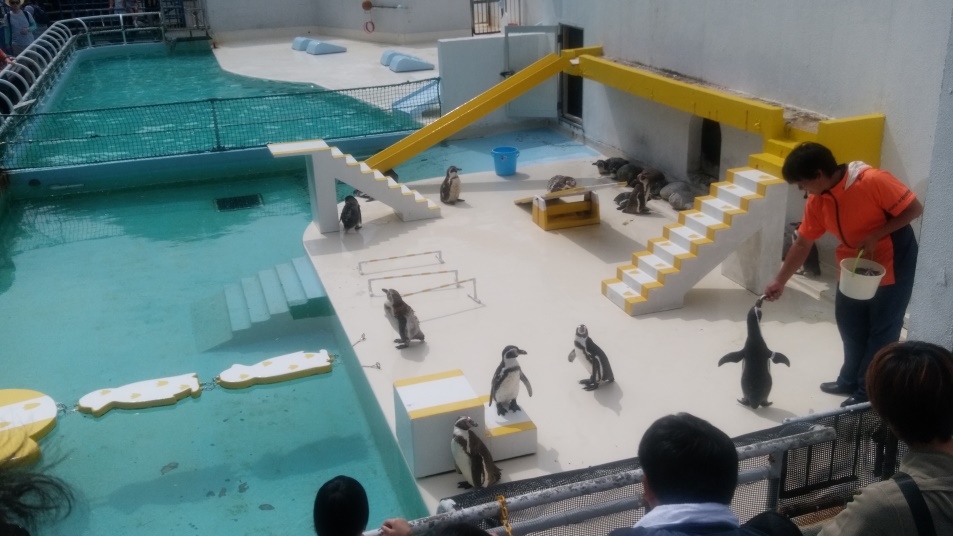 It is a show that penguins cross the bridge floating in the pool.
A penguin stands in front of the bridge.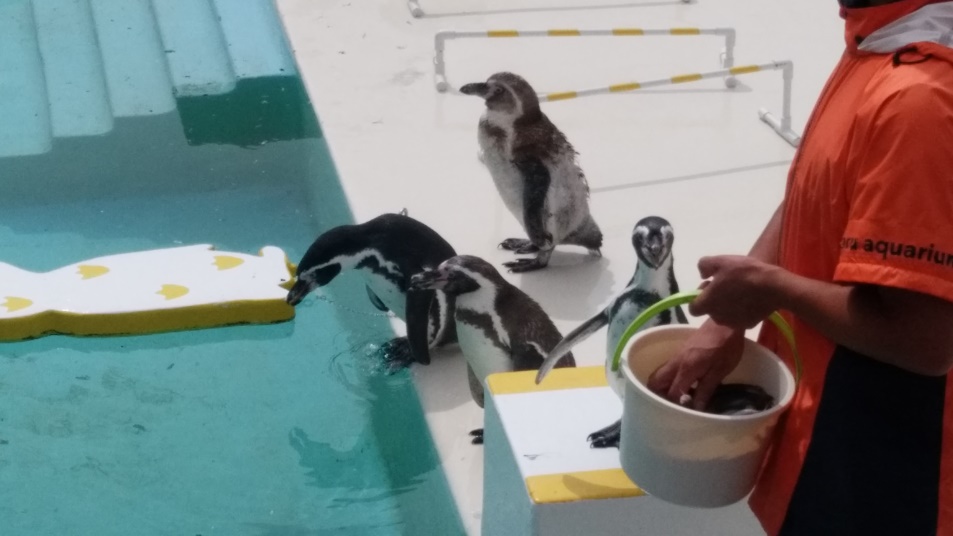 If you think "Cross over! Cross over! Fight!" ....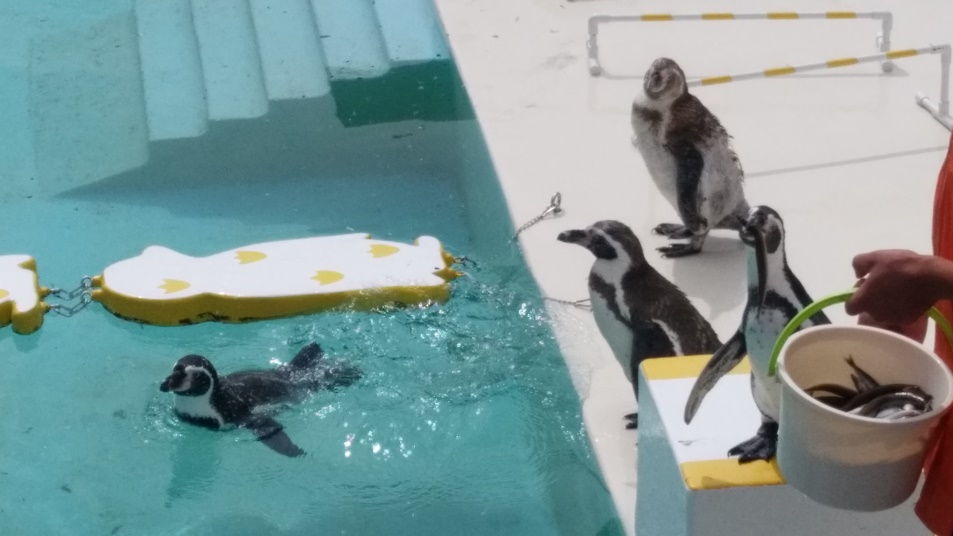 Dong Bon to the pool! I started swimming!!!!
The breeder's older brother said "I do not feel like feeling today, the end of the bridge is over!", And the first concert was finished ...
There is no appearance to hear what you say from beginning to end, such as challenge climbing the stairs with such a condition, nobody climbs up ... etc, but the venue was wrapped in a whirlpool of laughter at the adorable penguin figure!
It was more exciting than a dolphin, sea lion and Todo show!
Bait experiences to seals and Todo
Another attraction of the Otaru Aquarium is that you can experience baits to seals and Todo.
Especially bait to seals is recommended.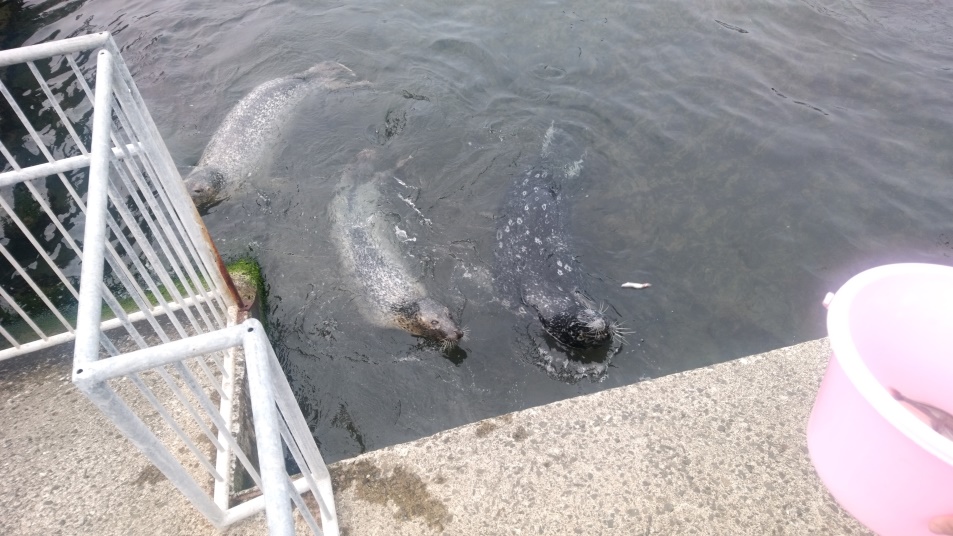 When you throw the food, seals will gather.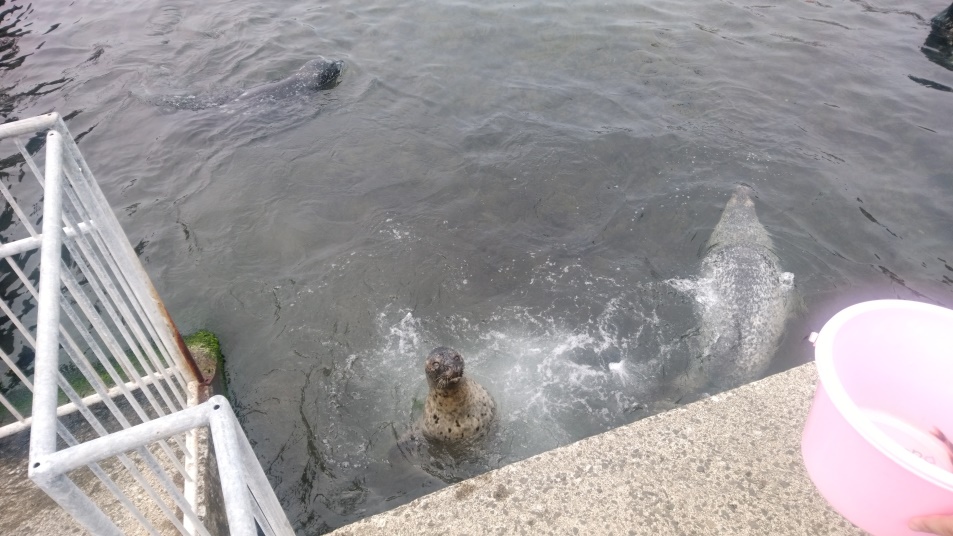 With this kind of feeling, I will show out the body and cry and give an appeal that "please feed".
Unfortunately I could not get it in the photo this time, but there are seals that will appeal with raising one hand!
According to the story of the breeding staff, the Zenigata seal is smart, it seems that you learn yourself without telling anyone from yourself how to raise your hands, bashabashashi water, and how to appeal yourself.
Goma seals in the same pool seem to have no learning ability so far but can only give cries, but the same seals are different!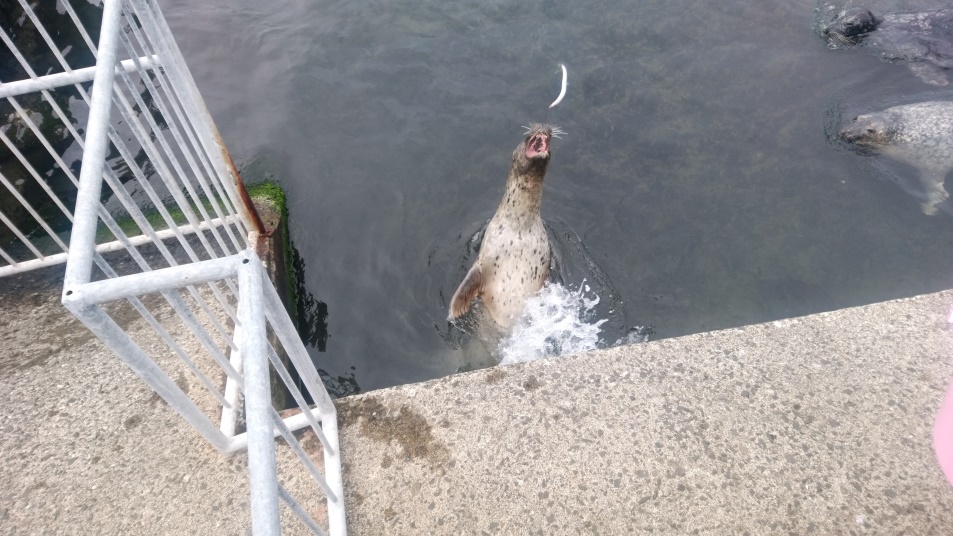 When throwing in food, jump and eat.
Anyhow the seal raising the hand is pretty, everyone was throwing a bait to a seal that raises their hands.
In this way you will learn that "Raise your hands and get food!"
There is also an ordinary show
Other, there are dolphin show, seals show, todo show etc, which are usually found in aquarium.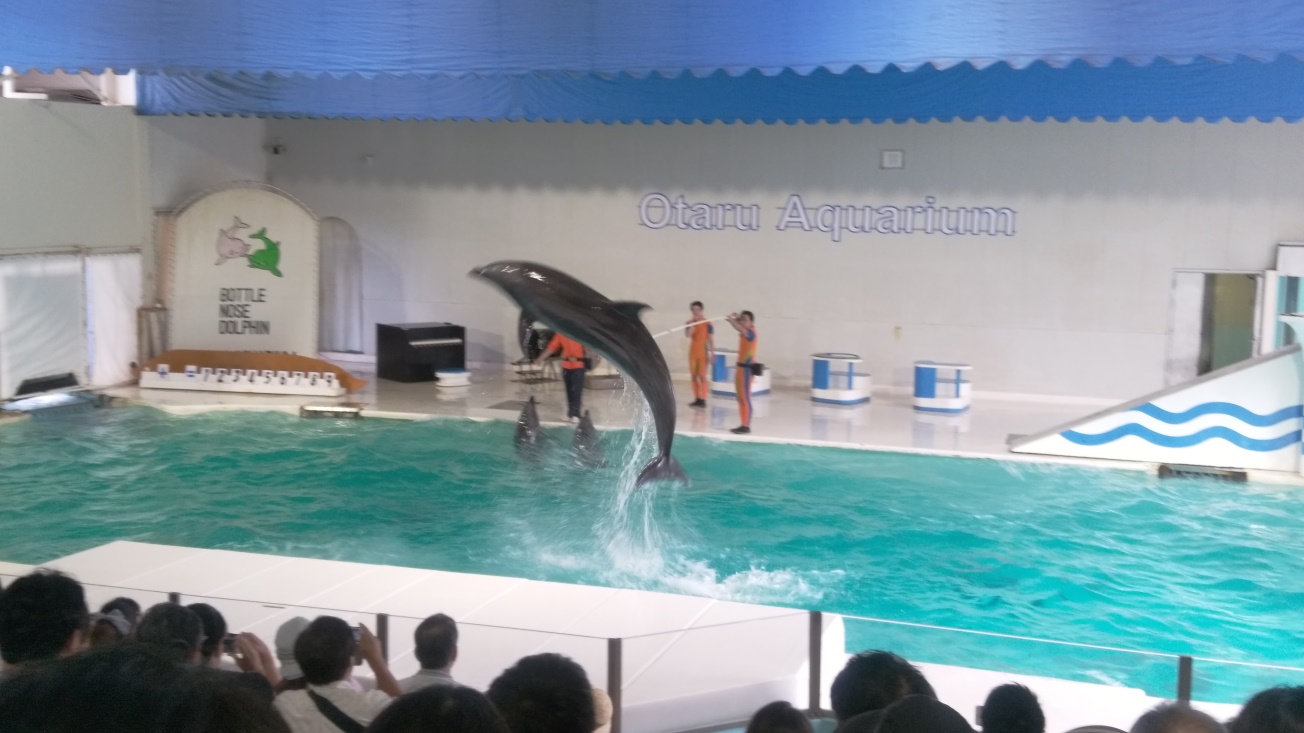 Dolphin's big jump.
It was impressive!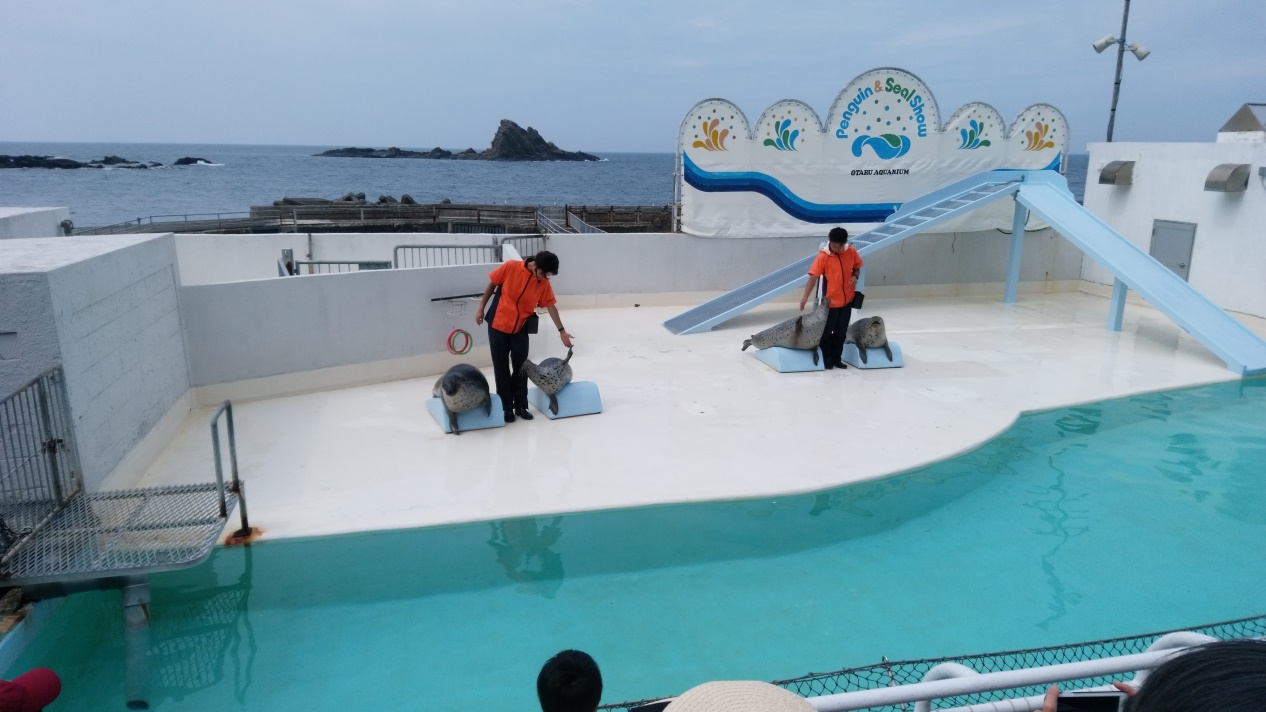 Seal show.
My name is Mako-chan, Seiko-chan, Nozomi-chan, Chicha-chan! It is said that.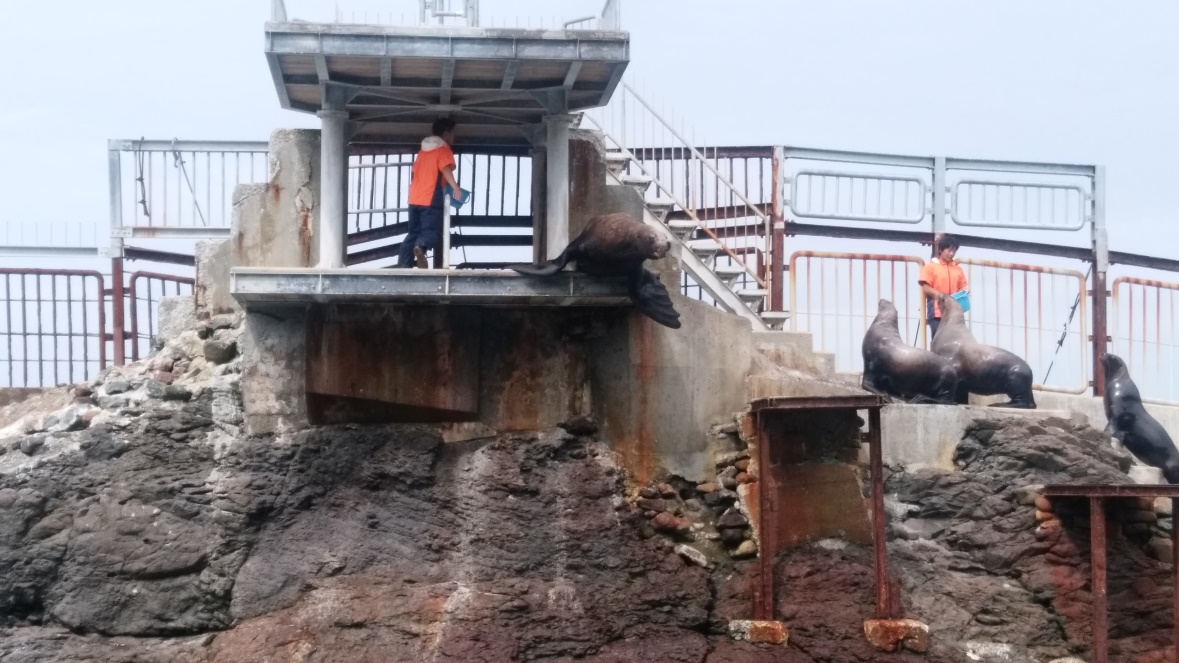 In Todosho, Todo ascends the stairs and dives one after another. It is very splendid.
Lastly as an aside, the Otaru Aquarium is Japan's first and also from the world!
In 2004, I succeeded in breeding the smallest seals of seals in the world for the first time in the world.
In addition, I heard that in 1968 Japan was the first to succeed in breeding of Todo that was trained.
It is an aquarium where you can enjoy not only children but also adults.
When traveling in Hokkaido, please visit once by all means.
Detailed information
Name:Otaru Aquarium Co., Ltd. "Otal Aquarium"
Address:Hokkaido Otaru City Blessing 3 - chome 303 address
Tel:0134-33-1400
Official website:http://uu-hokkaido.com/corporate/otaru-aq.shtml
● Opening hours: Normal business, night extension, winter season opening, opening hours are different. For details, please visit the website.
● Individual fee: Adult: 1,400 yen Dwarf (elementary and junior high school student): 530 yen Toddler (over 3 years old): 210 yen