Afternoon tea is enjoy foods like sandwithces, and scone which is put in 3 steps teastand and drink fine-tasted tea.
In overseas, it is calling "High tea", but you can enjoy in restraunts and hotels in Japan.
At this time, I visit a bar ,which is locate in highest floor in Yokohama Prince Hotel".
Not just only afternoon tea. This event is "Night Afternoon Tea", so it is setting in evening time to night time! I enjoyed it with night view!
Furthermore, in "Ikyu.com restraunt",book special discount plan so I used it!
Enjoy afternoon tea and view in Window side seat.
Shinyokohama Prince Hotel is 5 minutes by foot from Shinyokohama(Which is stopping Tokaido Shinkansen) so it is very covinient to access.
It is like pillar-shaped building and has more than 40 floors, so it is easy to recognize.
I booked highest floor(42F), "Top of Yokohama Bar Lounge".
You can see greatest view in this bar from big window.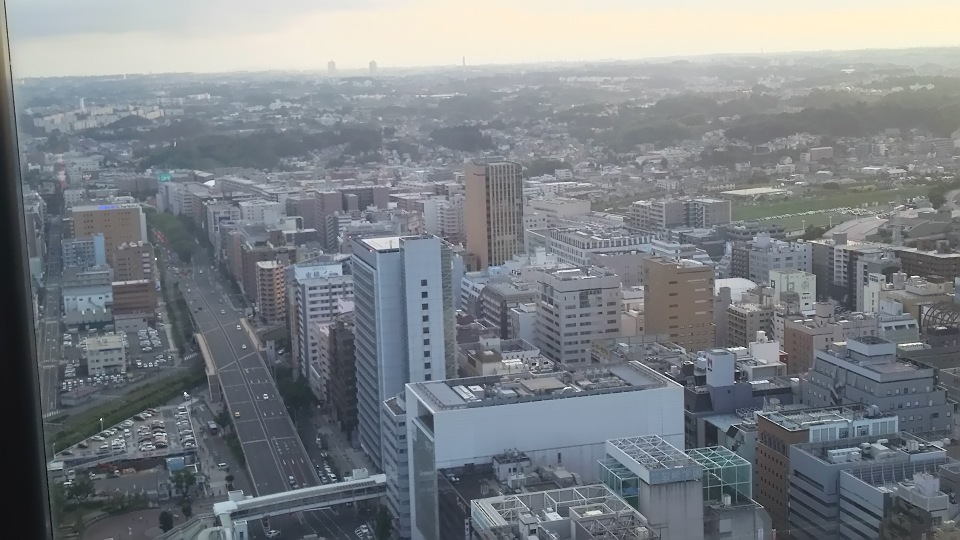 Almost of all seats placed in window side, so you can see great view from all seat.
When I drinking tea, outside still bright but I excited because I will see night view!
I start this plan with selectable drink!
This plan is only in "Ikyu.com". In the menu, can select Alcohol drink, so I chose sparkling wine!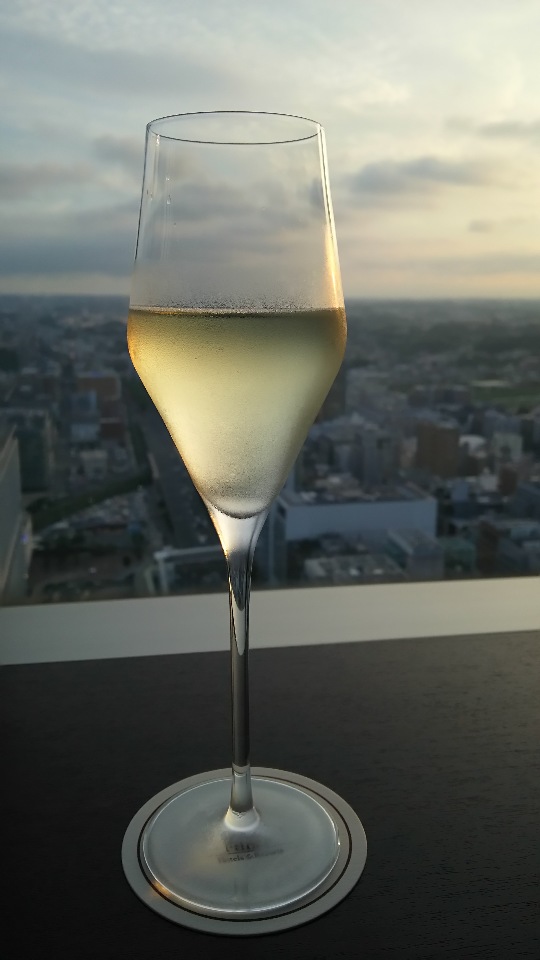 Then, clark deliverd 3 steps tea stand.
Colors are nice and maybe tastes good!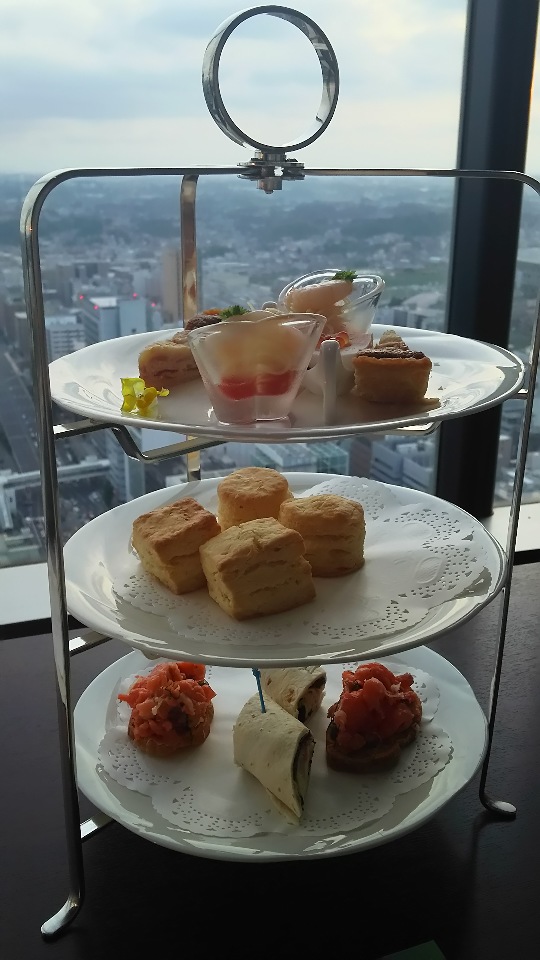 Course may change in season, but this time....
In 1st step, has "Colorful vegitable and bacon quiche","Small shrimp cappellini gaspacho source", and "Scallop terrine".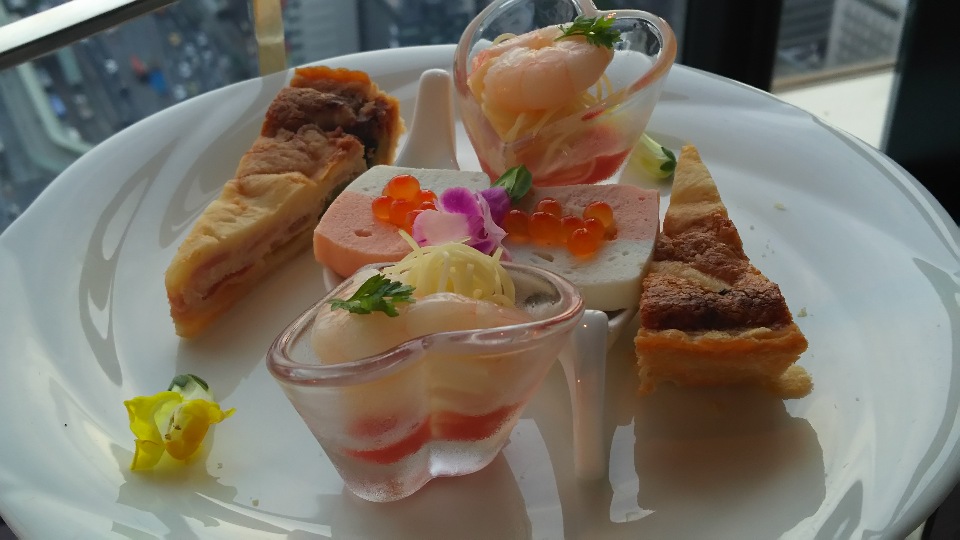 Cappellini is put in Heart-shaped bowl, and looks nice.
I felt sour in gazpacho source, but it is so tasty! Inside this quiche, including vegitable and bacon so it is very good!
In the 2nd step, have "Prune and orange taste scone".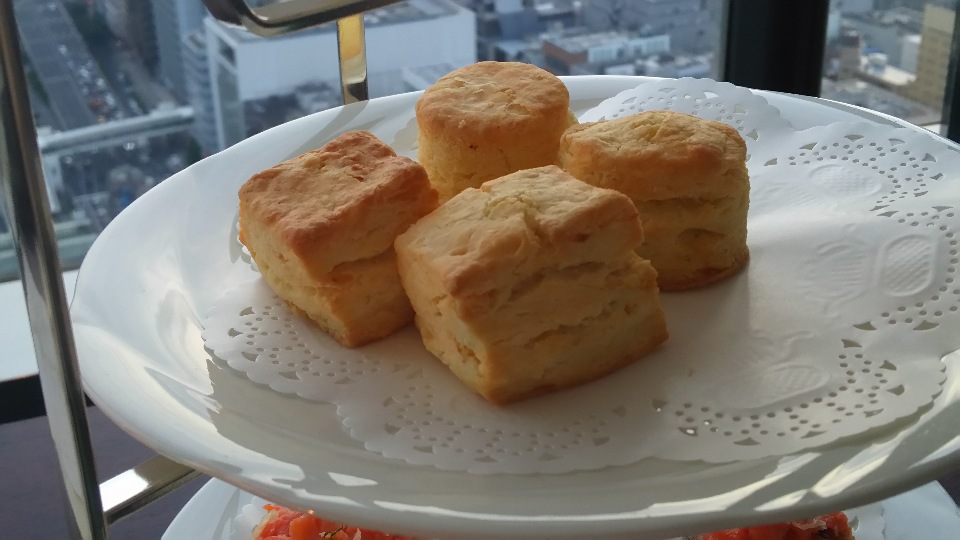 I forgot take picture but it has strawberry jam, marmalade, and cream cheese source so can enjoy taste three kinds.
In three steps, has "Tortilla Roll" and "Smoke salmon Bruschetta".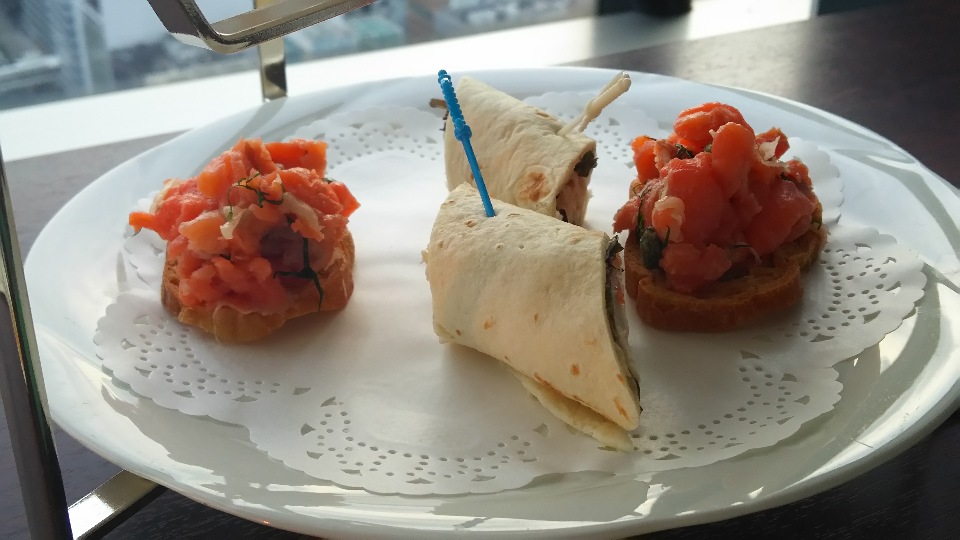 It put a lots of Salmon, so taste is so nice.
It is made by main dining chef so it is so great!
In this afternoon tea, using lipton tea, so you can choose from loyal milk tea, darjeeling, assam, earl gray, and some kinds of herb tea.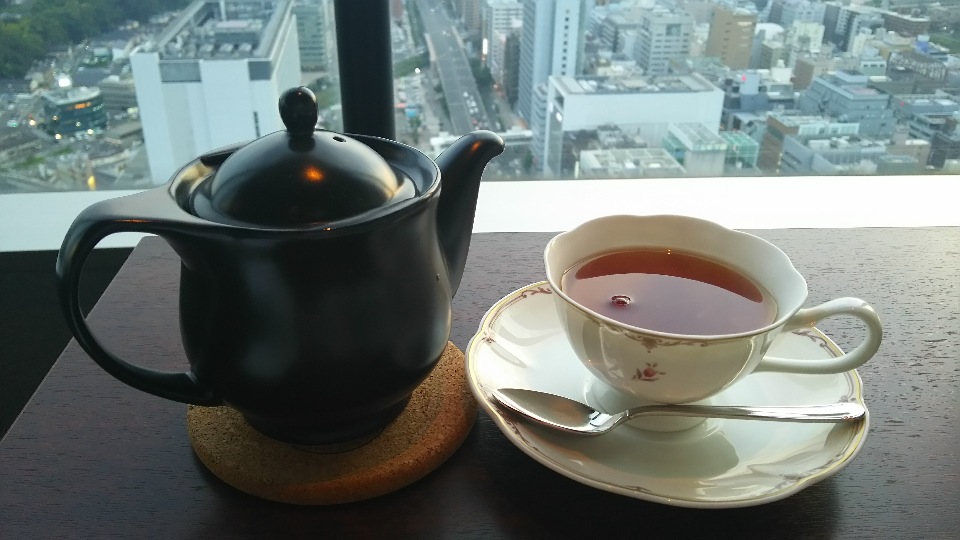 With looking greatest view...
Window in bar is big so you can see it so nice.
It is using half area of this floor so from the seat, you can see 180° view.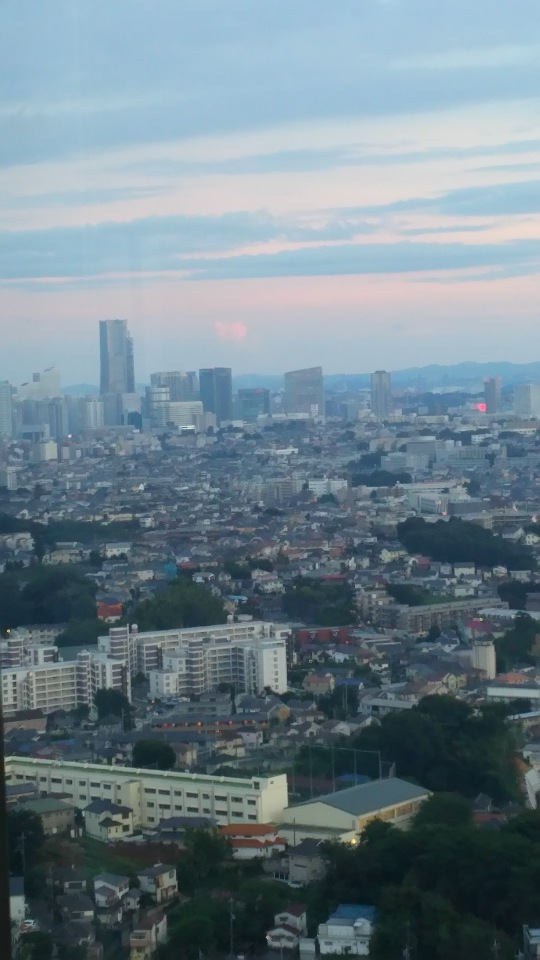 Looking Minato Mirai Area, and found Land mark tower. In here, that area looks well.
I spend sunset in here, and then lights turned on in each tables.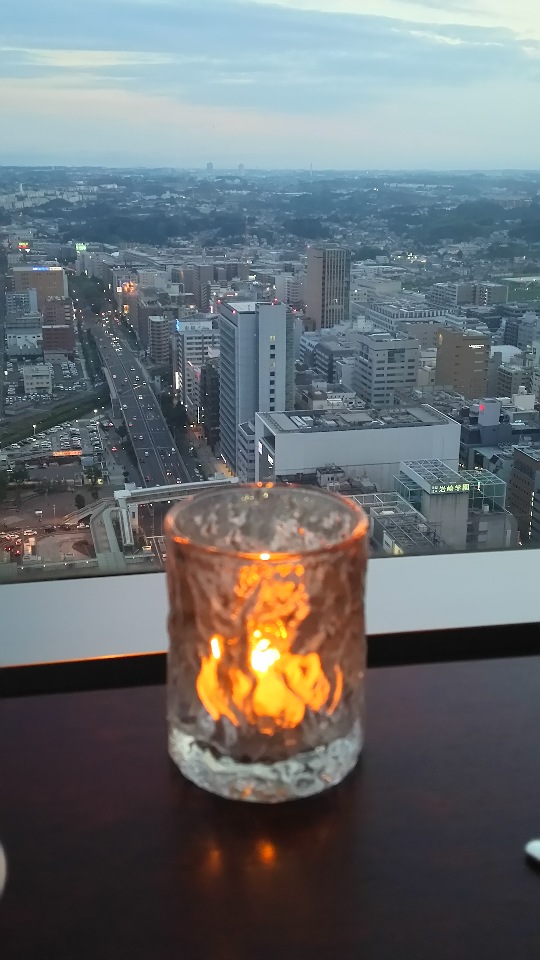 It becomes darker and darker so looks become changed by bit and bit.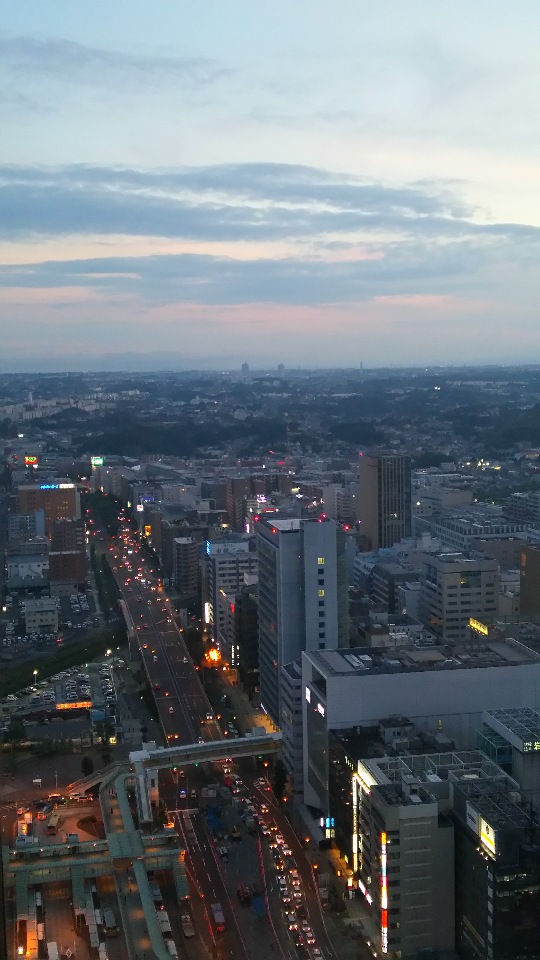 In the last part in this event, served petit dessert assort!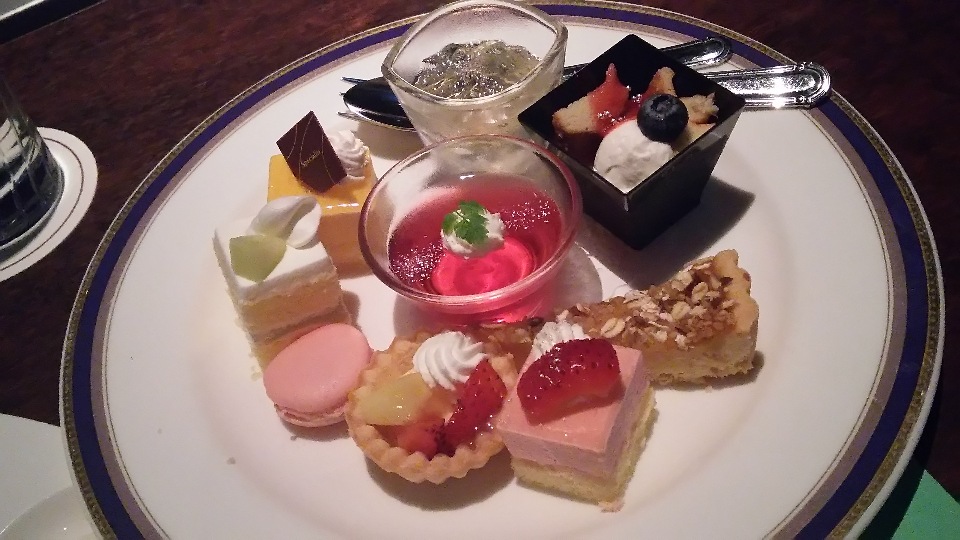 Wow, assort have 9 kinds of dessert: shortcake, fruit tarte, macaron, waffle, etc...
When I impressed dessert, outside almost becomes dark.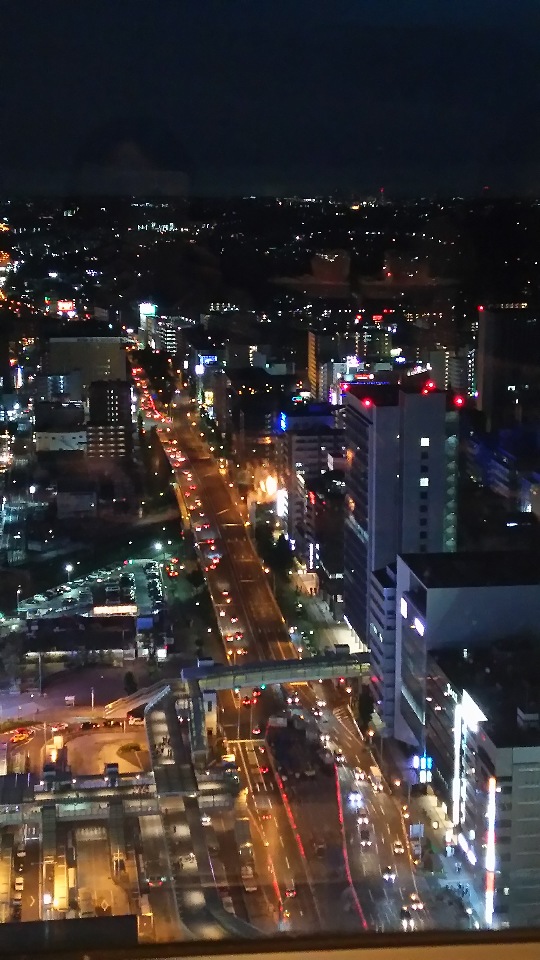 What a happy to see this greatest view and eat good food.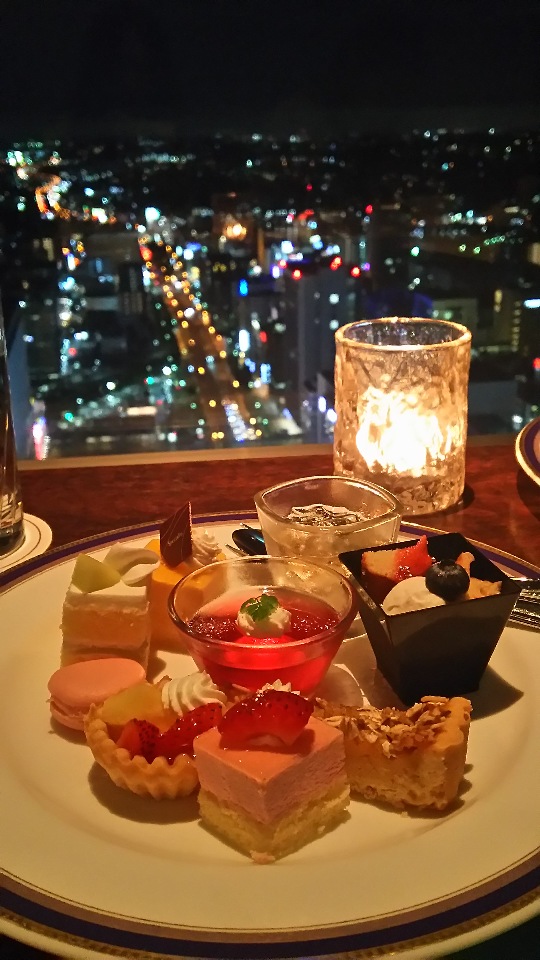 I visited Saturday in August, so fireworks festival held in a lot of area so I saw a lot of fireworks in this bar!!
I'm happy because I saw fireworks with relaxing!!
In the left side of landmark tower, can see fireworks!(Can you see it?)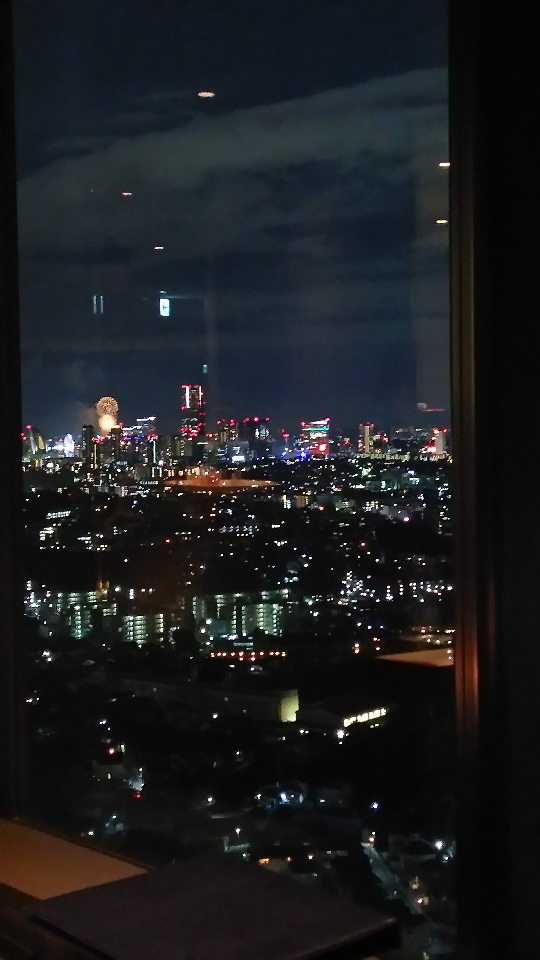 This plan has 3 hours but I feel it is too short.
In the front of bar, has nice decoration...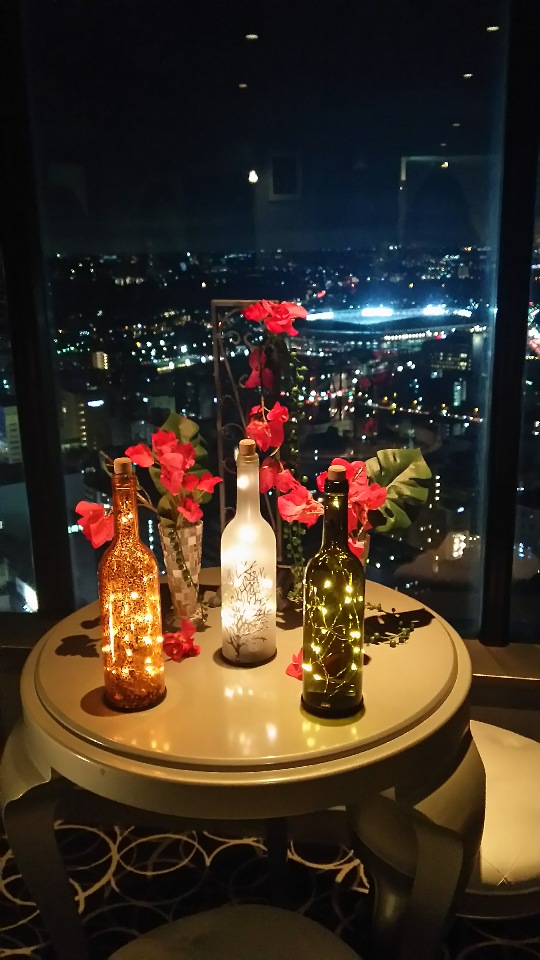 Situation is also nice, so you should be visit to there!!!
Additional details
Name: Shinyokohama Prince Hotel - Top of Yokohama Bar Lounge
Address:42th Floor Yokohama Prince Hotel,3-4 Shinyokohama, Kohoku-ku, Yokohama-shi, Kanagawa
TEL: +81-45-471-1111(Hotel)/+81-45-471-1115(Restraunt Reservation desk)
Business hours: Weekday: 6PM to 2AM(Last order: 1:30 AM)/Before weekday or before holiday: 3PM to 2AM/Weekend and Holiday: 3PM to 12AM(Mid, Last order: 11:30PM)
Homepage: http://www.princehotels.co.jp/shinyokohama/ (Shinyokohama Prince Hotel)
Name: Ikyu.com restraunt
Homepage:https://restaurant.ikyu.com/