Landmark in Higashiyama
Yasakano-to is landmark of Higashiyama area.
In that area, have a lots of famous temple/shrine such as Yasaka shrine, Kodaiji temple, Ken-nin-ji temple.
Many of tourist goes to this ancient city because they can feel nostalgy.
But at this time, I will introduce small, but popular shrine. I recommend that you visit there while/after you see/visit famous place.
I was start tour from Gion-Shijyo Station!
From that station to that temple/shrine, you will walk 15 minutes.
From JR Kyoto Station, you should transfer to Keihan-Dentetsu at Tofukuji Station.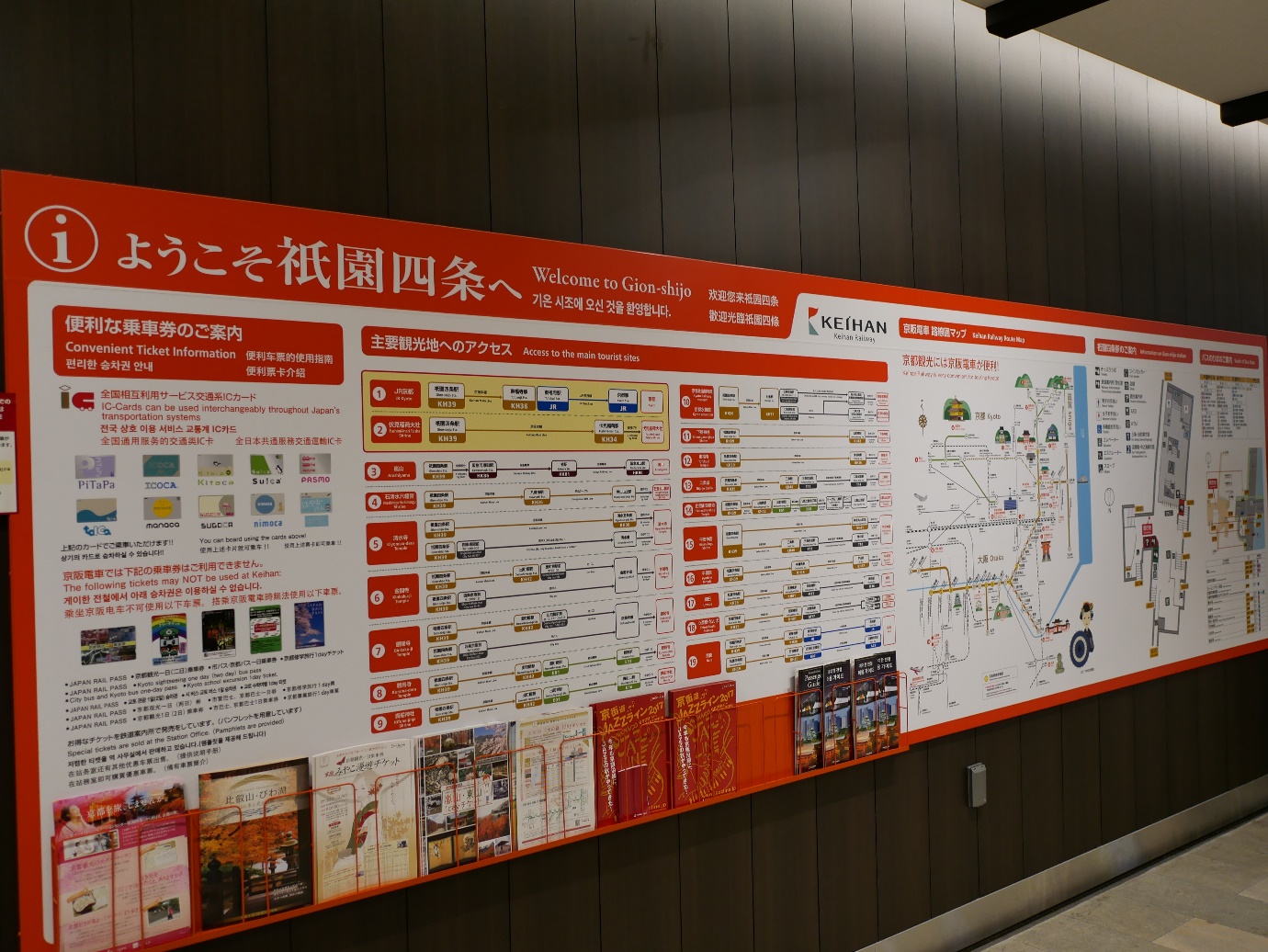 When you arrive at Gion-Shijyo Station, exit there by going to Yasaka-Shrine entrance.
Then you type "Yasui Konpira-gu" in search box of Google Maps.
That map will guide near Kenjin-ji temple, and you will arrive to Yasui Konpira-gu in 5 minutes by walk after you find Kenjin-ji temple.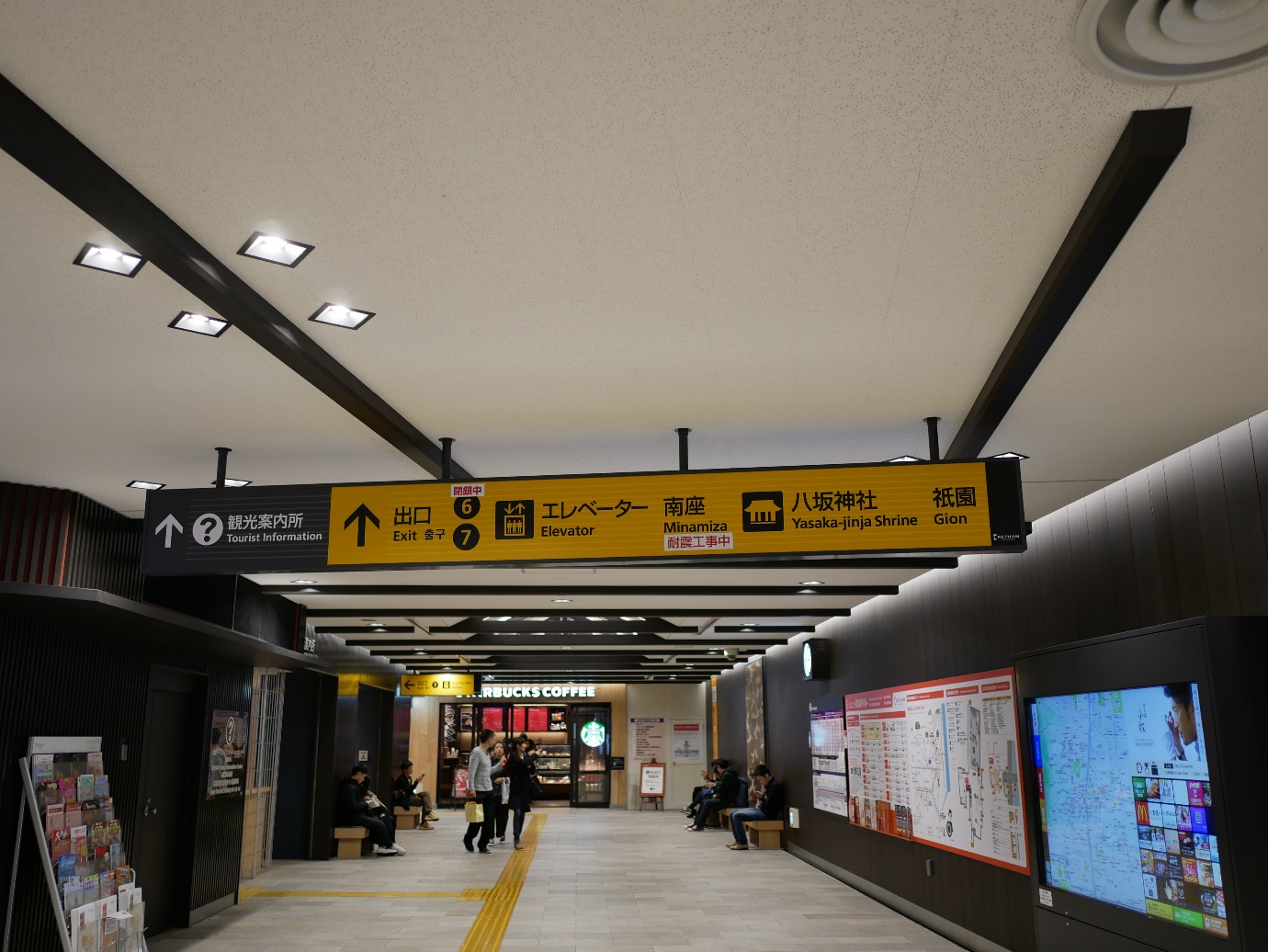 Wish to make marriage at there!
My destination at that day is Yasui Konpria-gu that was famous by this rumor:"Break off relationship/Make marriage may becomes true by go to this shrine".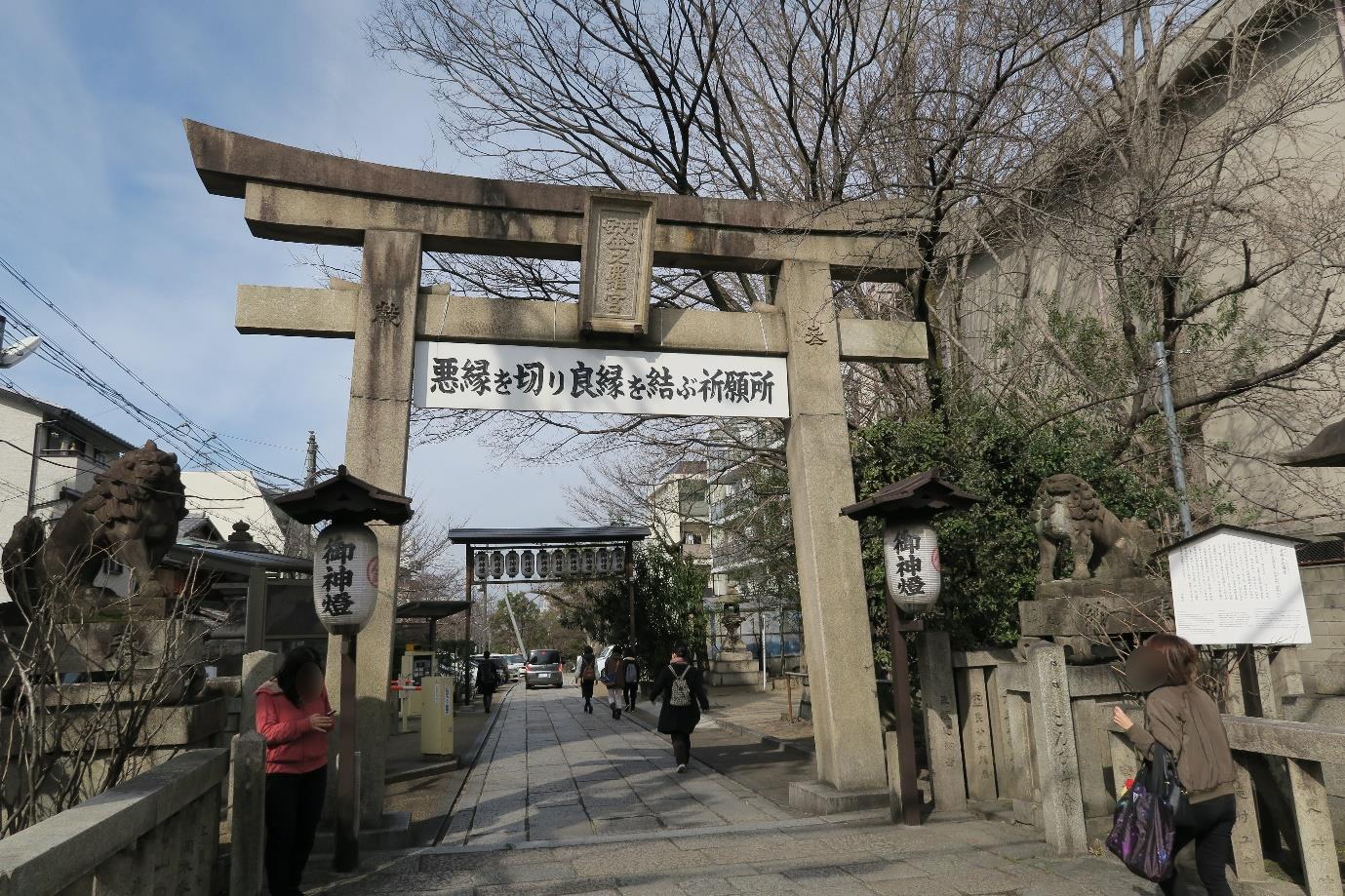 This shrine has small site, so when you walk approach, you can find Chozu-ya.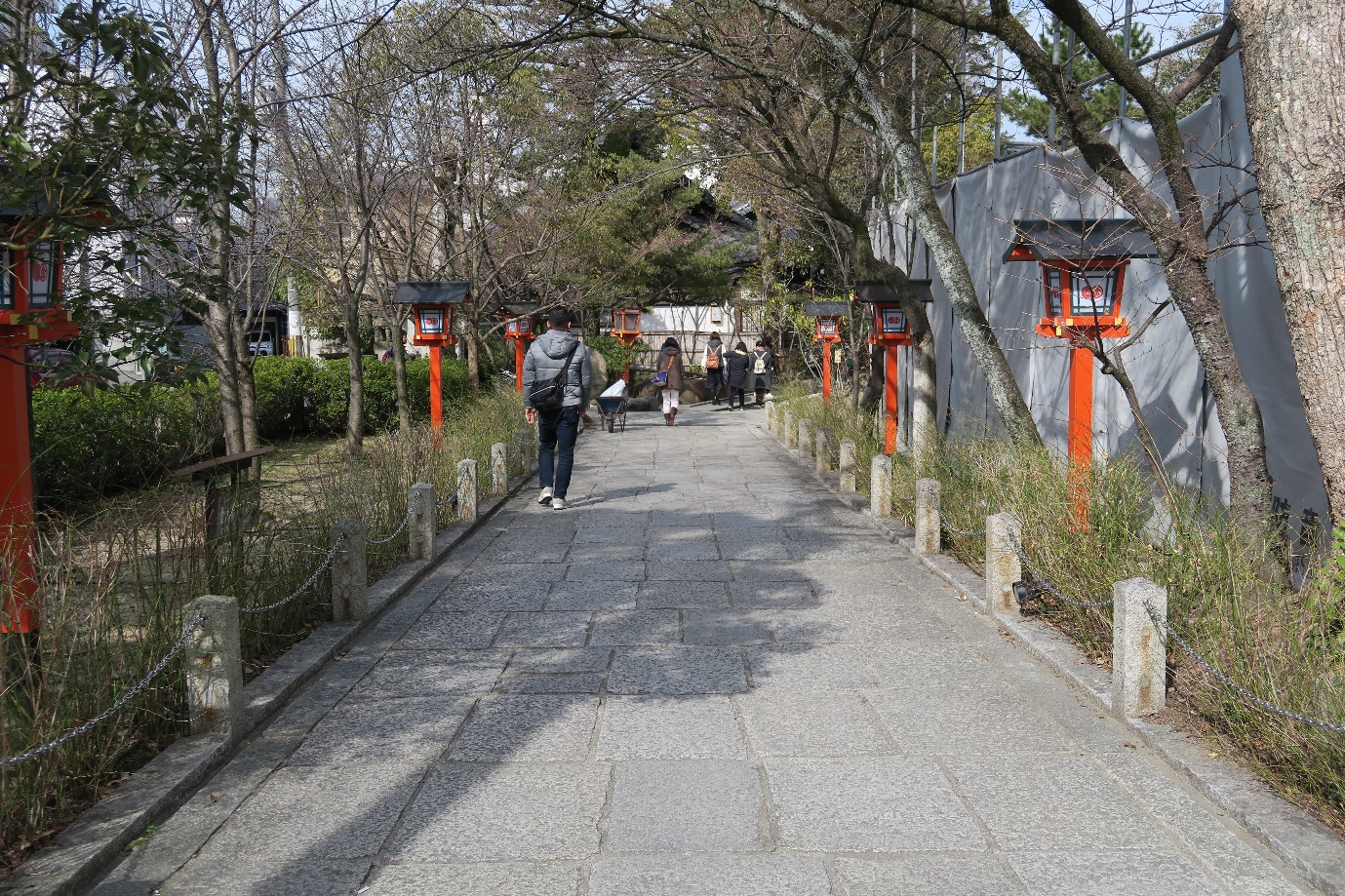 At there, you need wash your hands.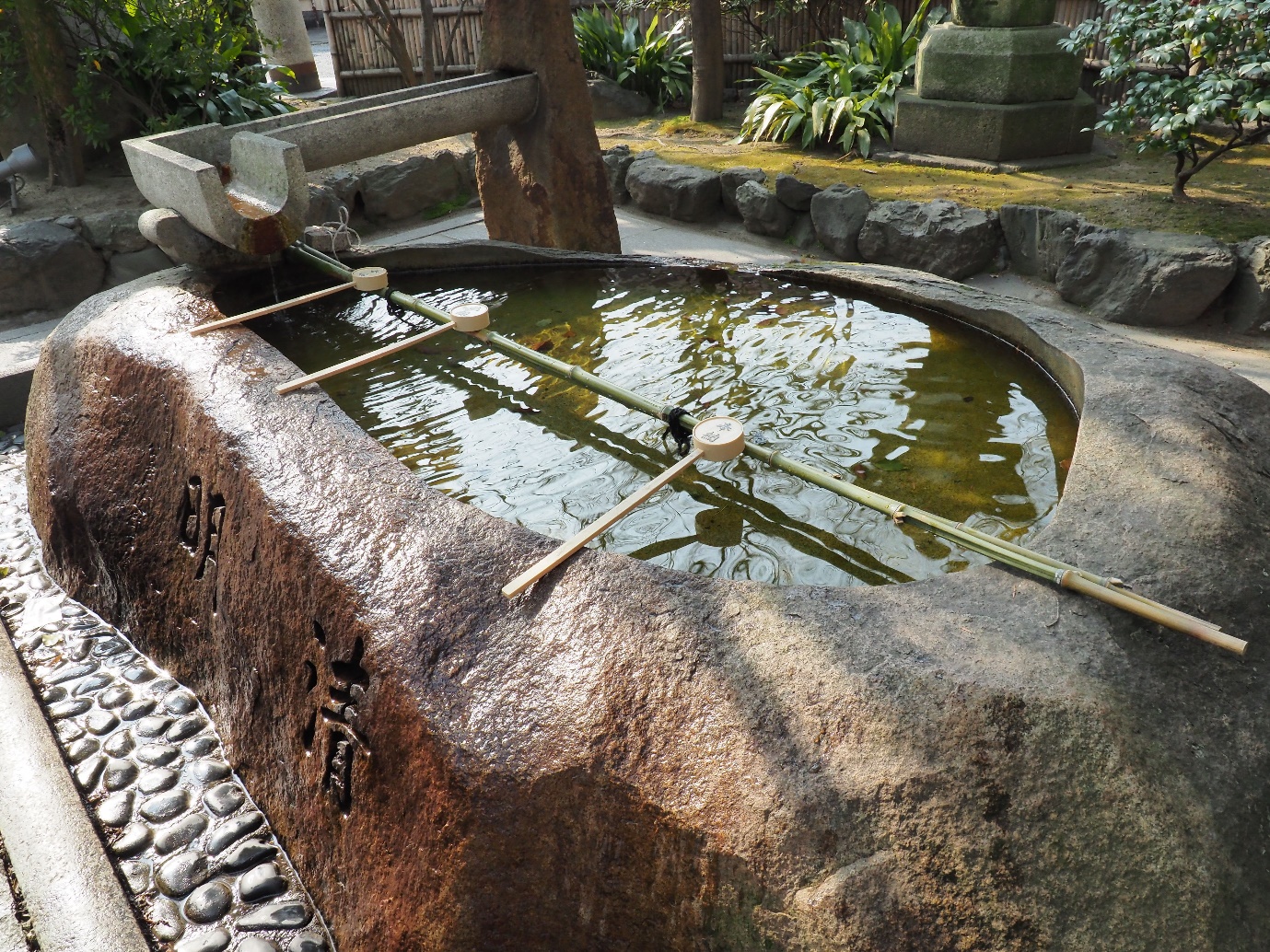 After wash your hands, look at the other sides. You can find a pile of papers!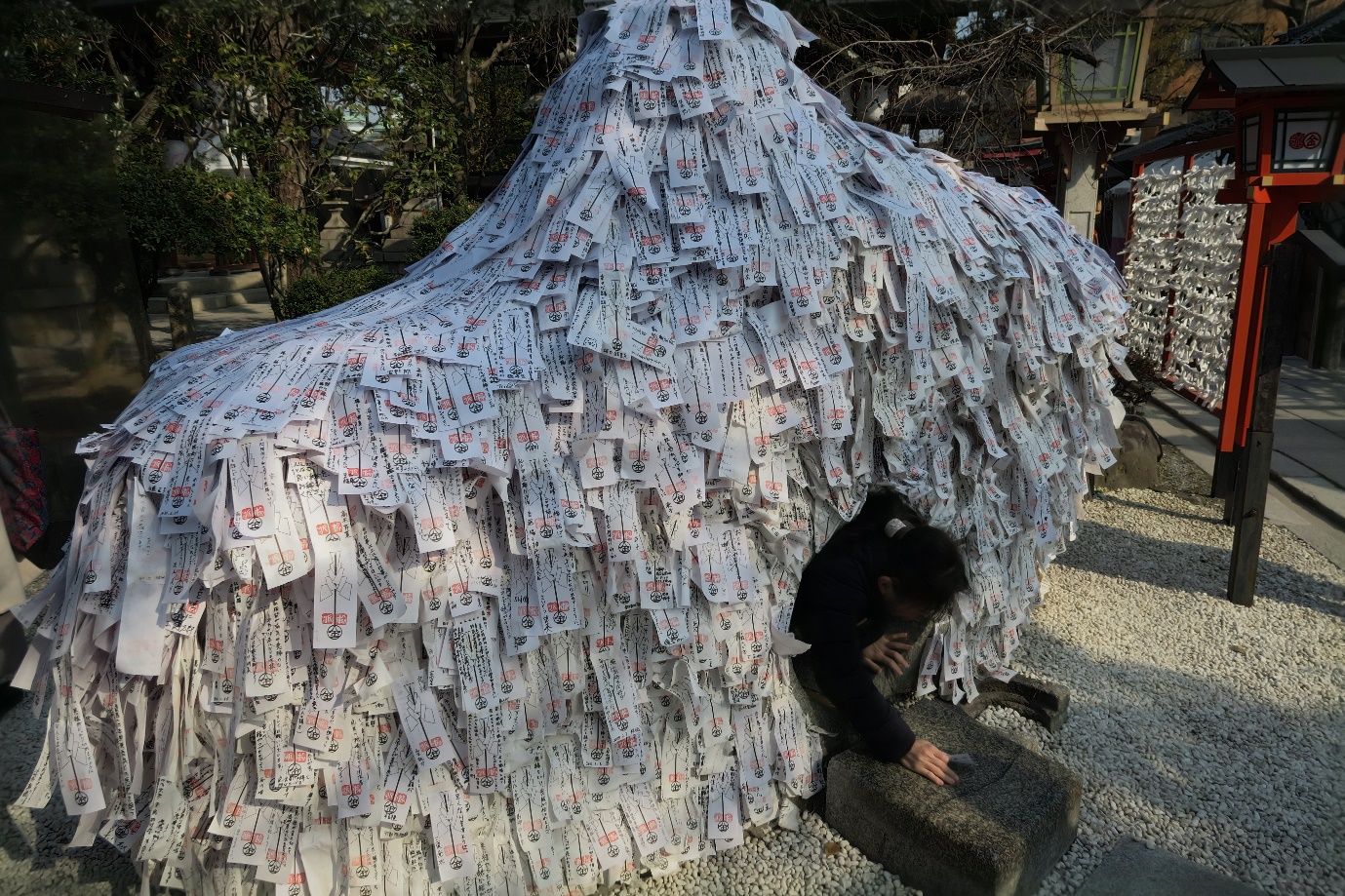 When I looks around that, I found amulet. If you want to make your wish comes true, write your wish and paste to there.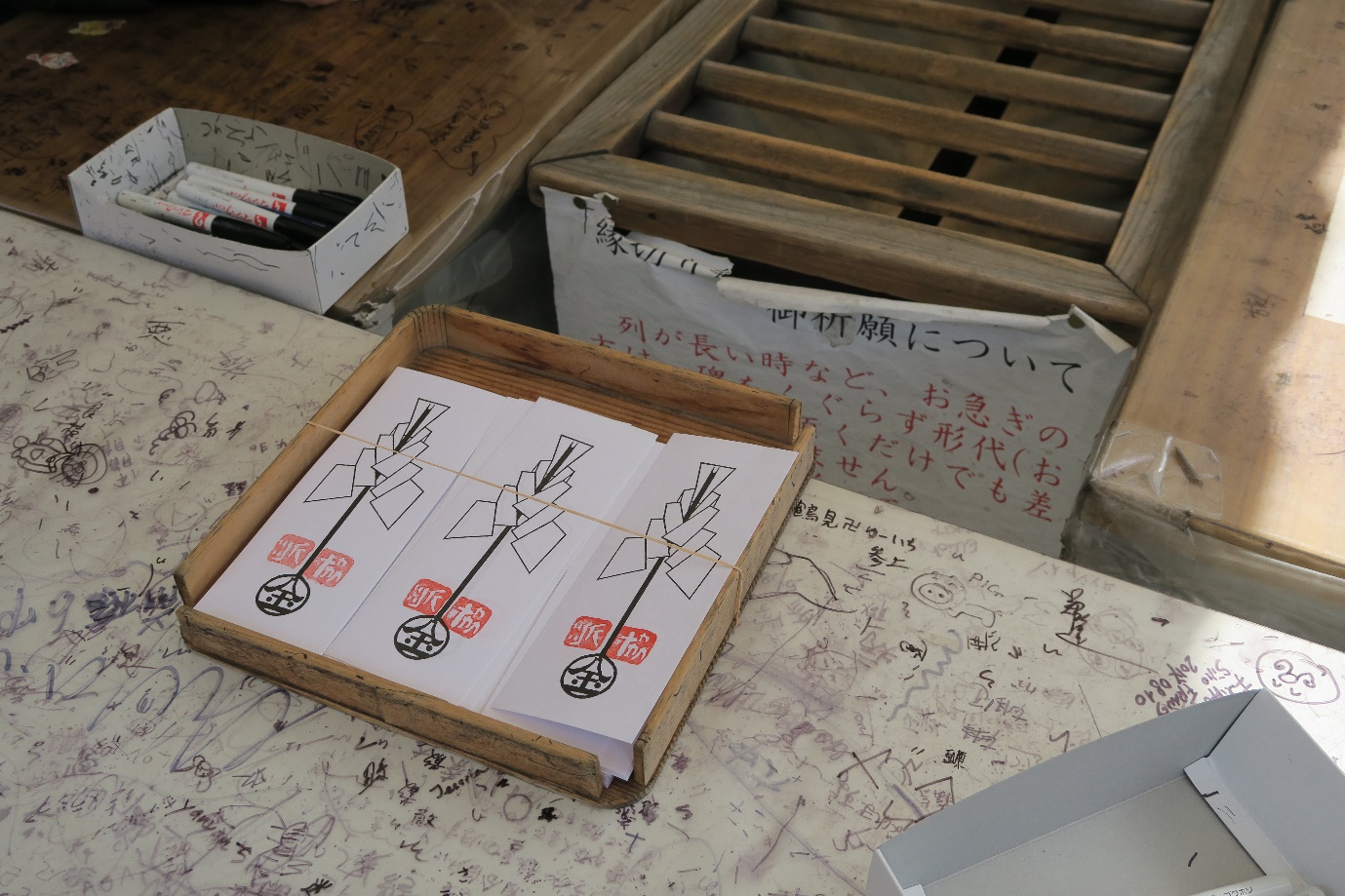 When I gaze it, I felt special power.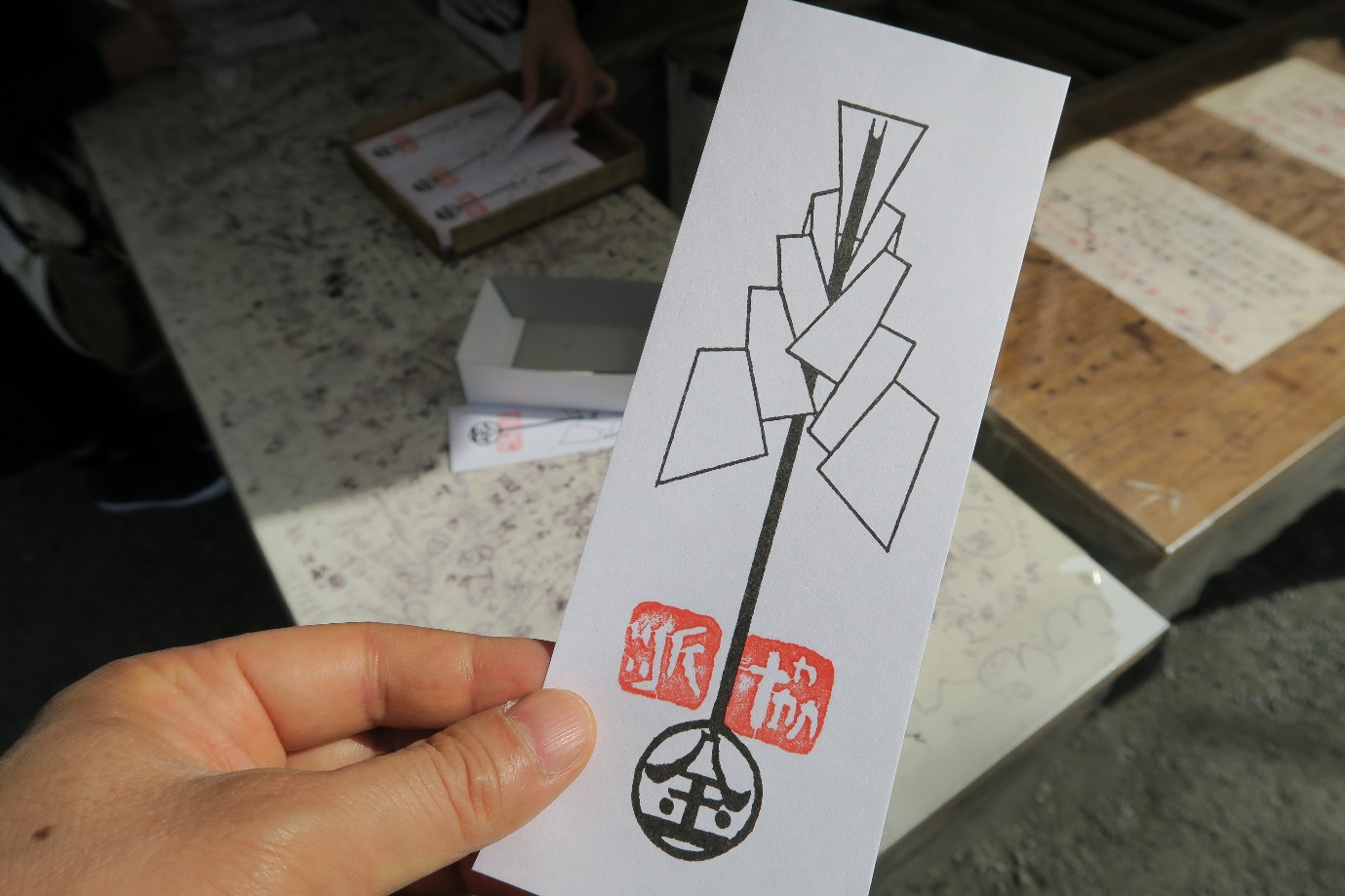 On the desk, shrine officer wrote instruction. This amulet name Katashiro.
Katashiro becomes scapegoat for us. This amulate must be paste to center-gouge-outed stone name "Hi"(Not greetings).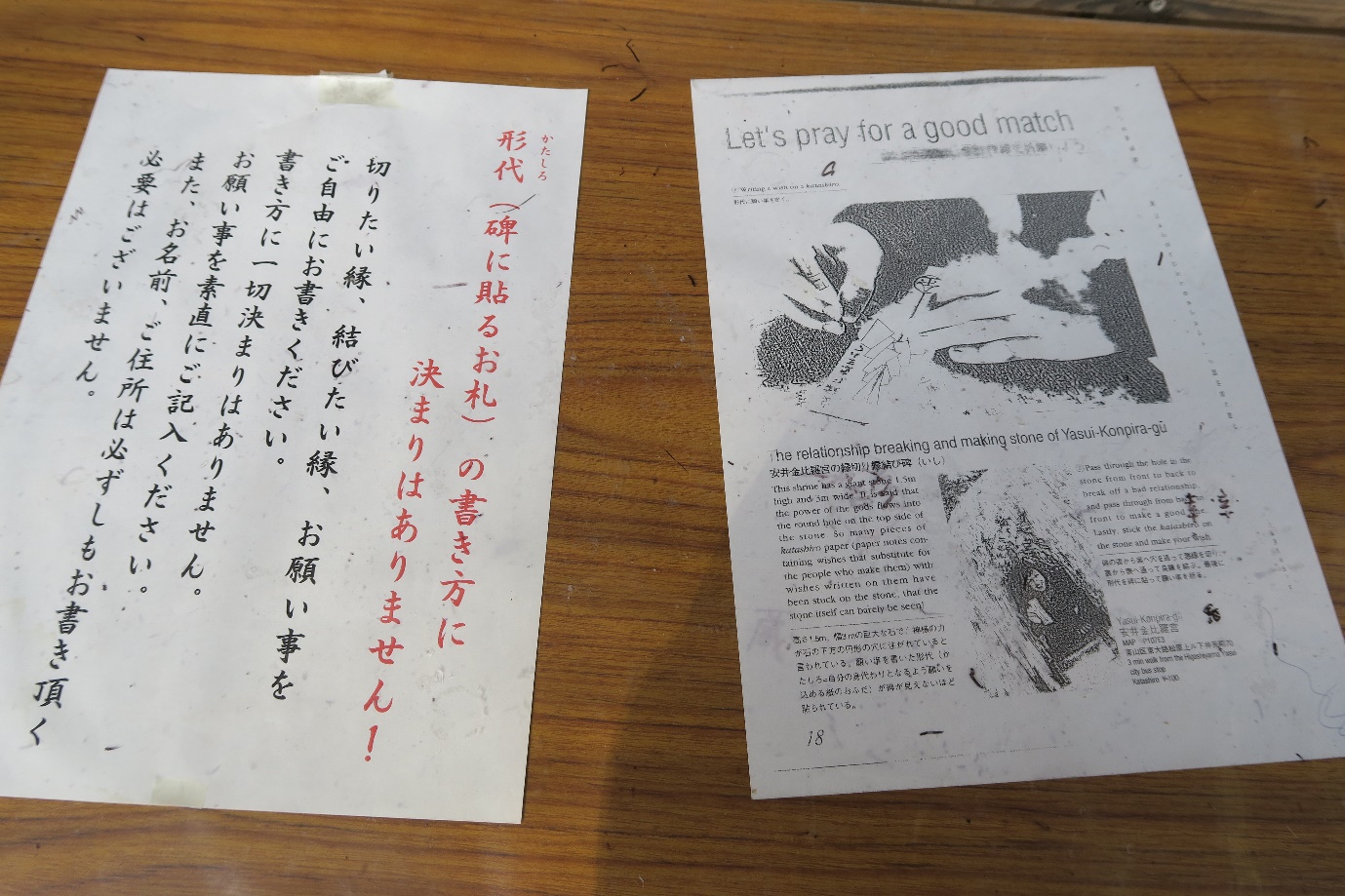 Now I try it. Put 100yen into offering box and write who I want to break-off relationship and want to marrage, then I goto end of a line.
I wait for 15 mintues,I pass through in front of that stone and back side of that stone. While I was doing, I prayed my wish with holding Katasiro in my hand.
To find out correct pray style, visit official website.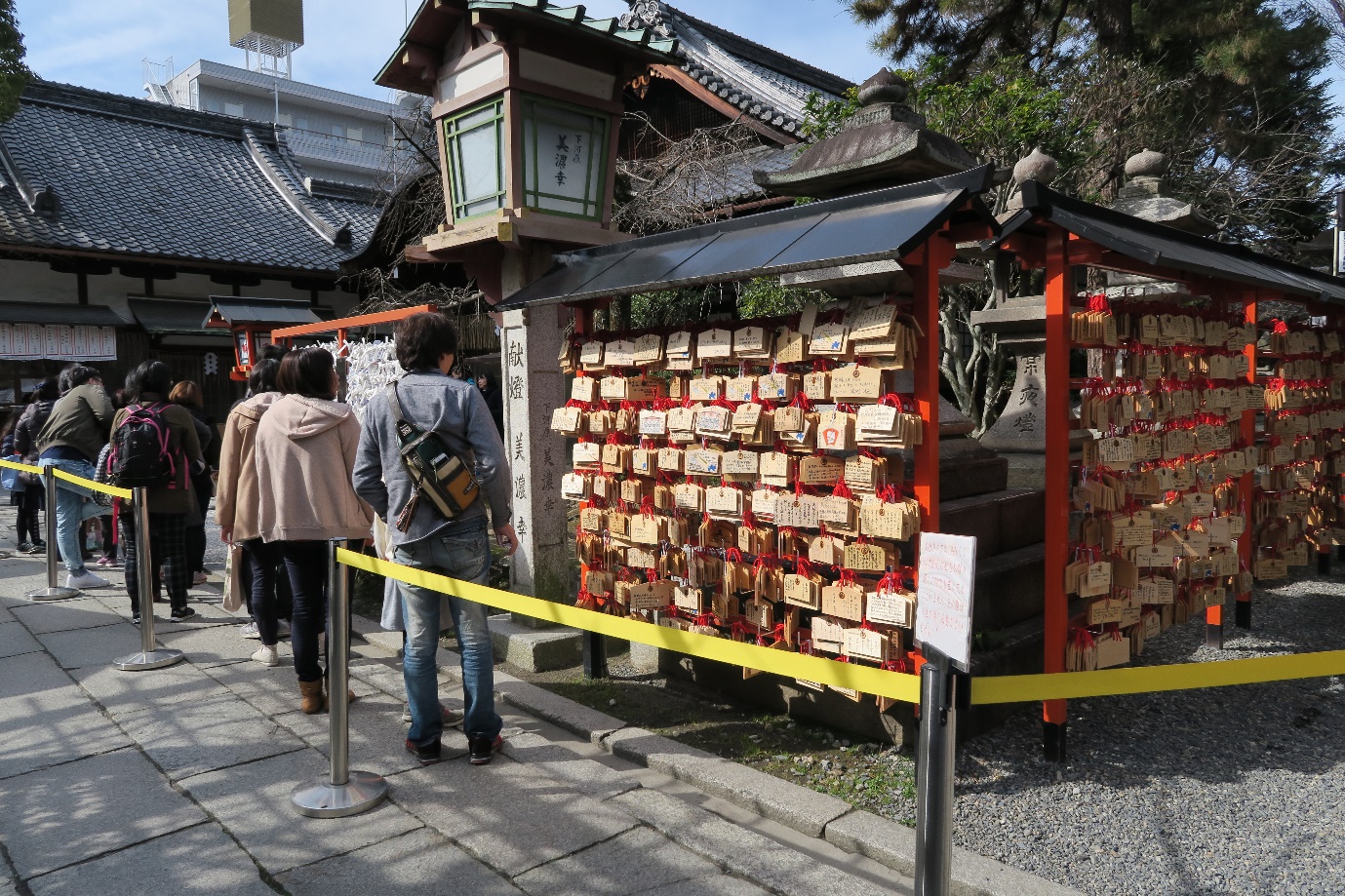 When you done it, put glue onto Katashiro.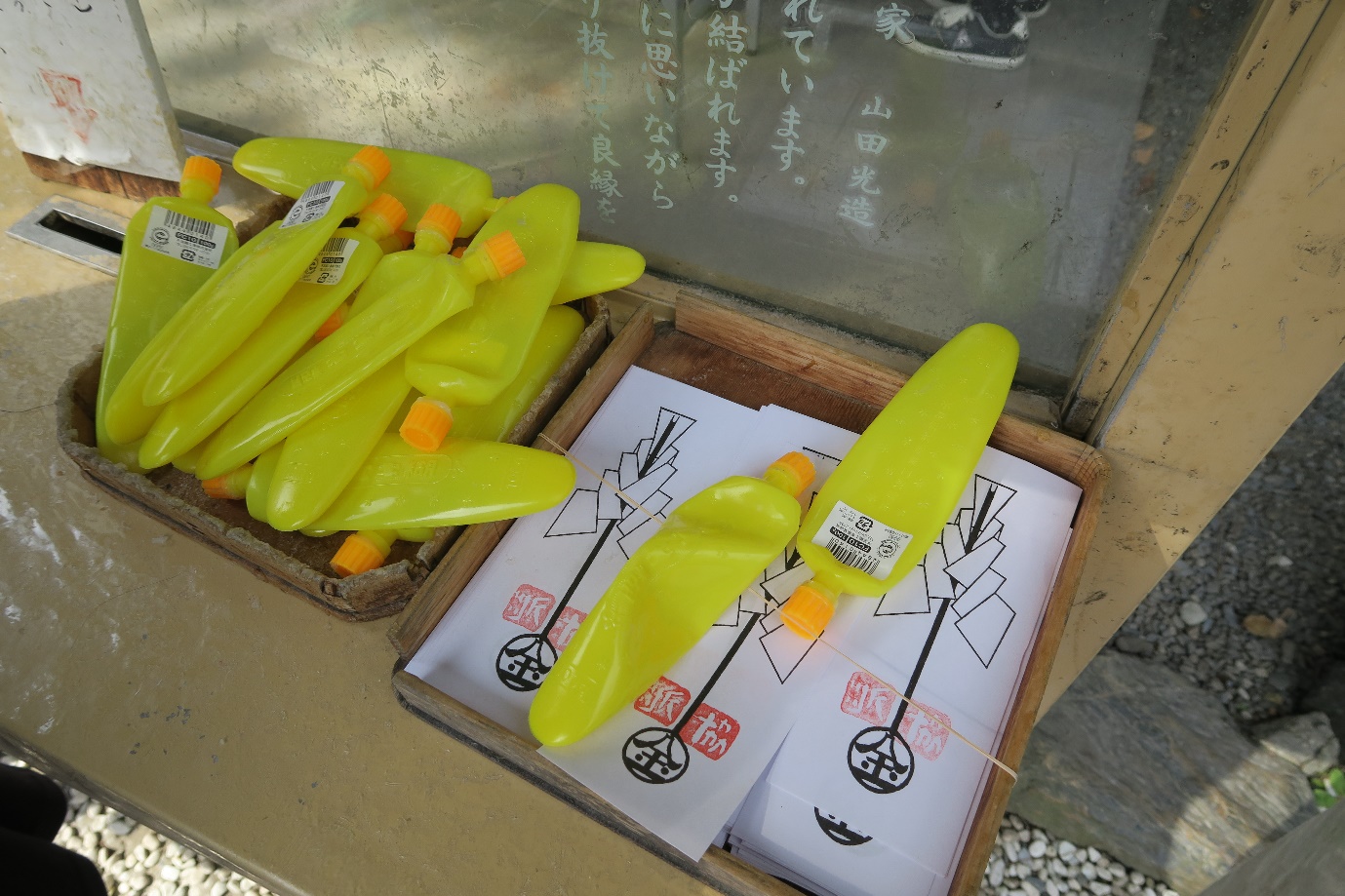 Paste it on that stone.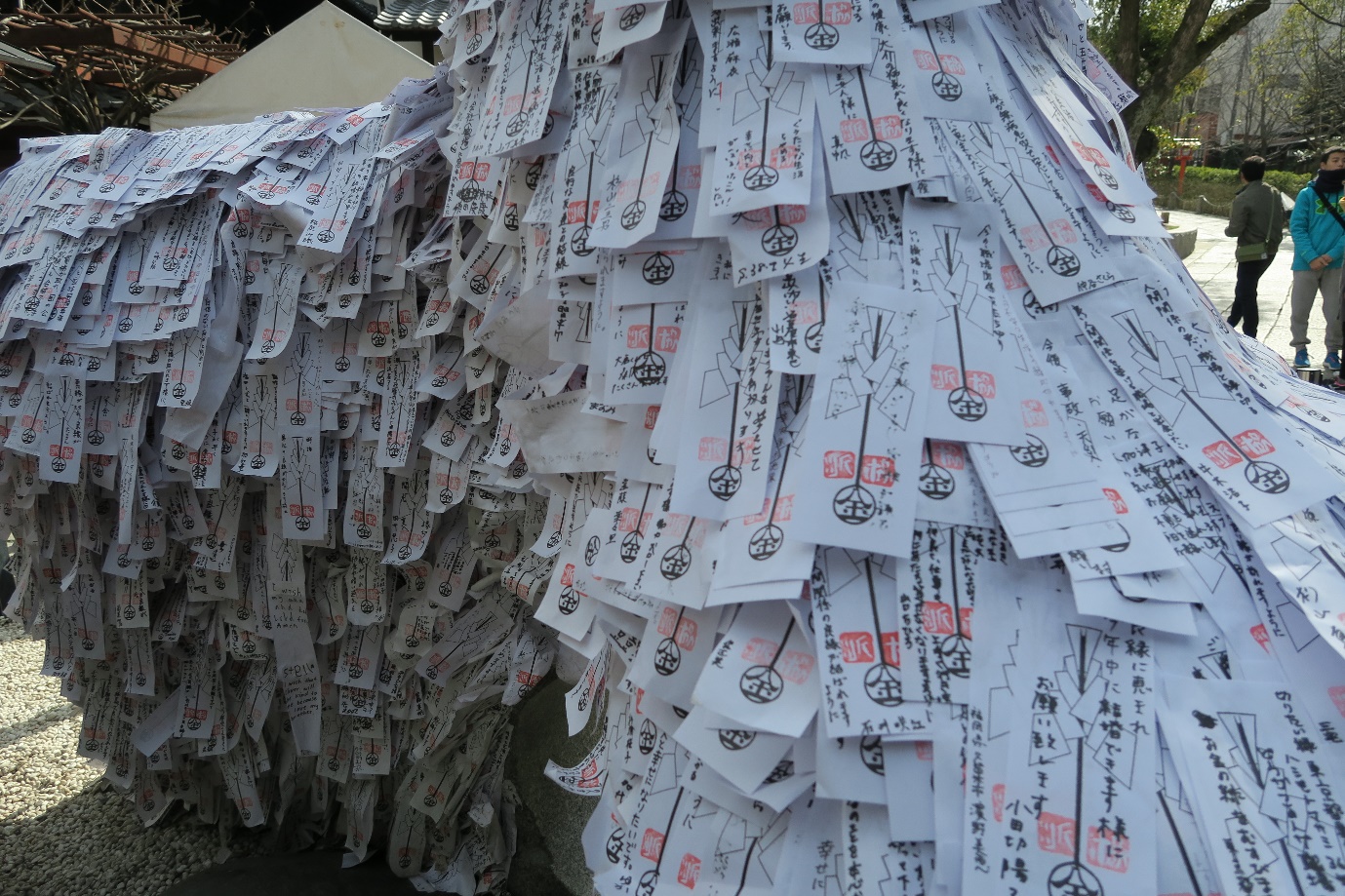 It is so huge so I amaze for it.
I think none of people know this really shape.
When you travel to Higashiyama, should visit to this shrine!
More informatoin
Name: Yasui Konpira-gu
Address: Shimo-benten-cho Higashiyama-ku Kyoto-shi Kyoto 605-0823 Japan
TEL: +81755615127
Official website:http://www.yasui-konpiragu.or.jp/