Here are some must-see events for beer lovers.
The famous beer event is the Oktoberfest in Germany.
There are many beer events in Japan such as Oktoberfest in various places and a summer beer garden.
Among them, we will introduce "Beer Fes" this time.
Japan's largest beer Festival "Beer Fes"
The official name is "Japan Beer Festival (English name: Great Japan Beer Festival)" and sponsored by Craft Beer Association (Japan Local Beer Association).
Starting from 1998 in Tokyo, the number of venues has increased steadily from 2003 to Osaka, from 2006 to Yokohama, from 2011 to Nagoya, and from 2014 to Okinawa.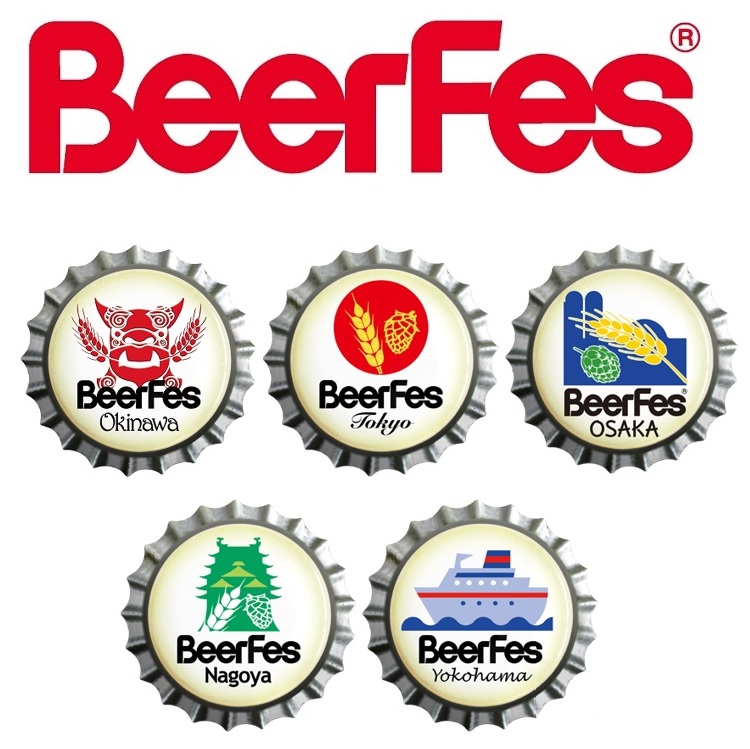 (Source image: Via Fes homepage)
Each venue is held every year, and at Beer Fes Yokohama, which is held at the Yokohama Great Pier, which is the largest venue in Japan, you can sample the beer that won the International Beer Cup in September.
I went to this Beer fes Yokohama almost every year, and I went to this year in 2017 too.
All you can drink domestic and foreign beers!
Beer Fes Yokohama is held at the "Osanbashi Hall" on the Great Pier in Yokohama.
This year, September 16 (Sat)-18 (Mon).
It is held every year on three consecutive holidays in September.
From last year, the first day has been positioned as the eve of the festival, and the admission fee is lower than the other two days.
Admission is 4,600 yen for advance sales and 3,600 yen for the eve.
There are also tickets sold on the day, and there are also hooded tickets sold at the venue, so please check for details.
I went to the eve. Holding time is from 16:30 to 19:00.
The admission fee includes the original aroma glass of Bierfest, and this glass is used for tasting in the venue.
Since it can be taken home as it is, it will be a memorial.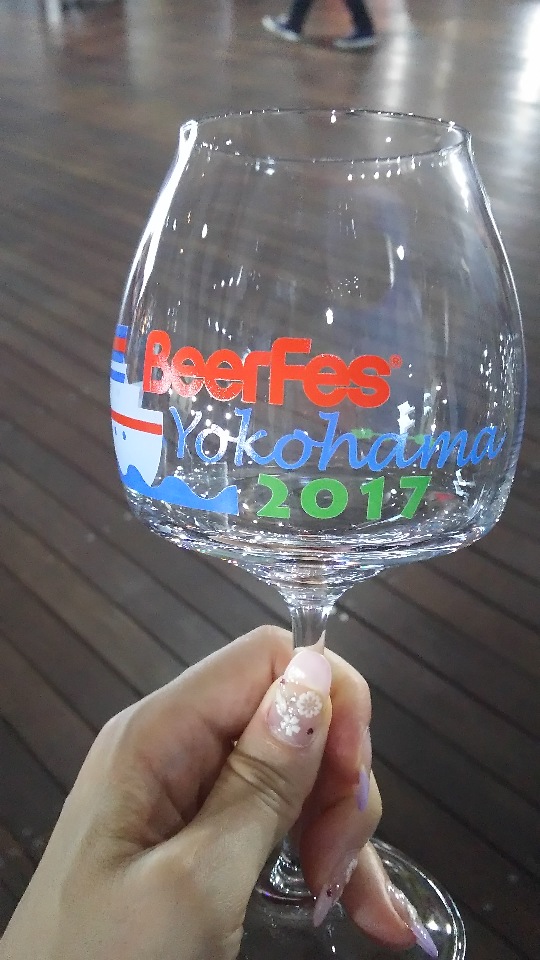 This aroma glass, with a year number, is a limited number on a first-come-first-served basis every day.
In order to get the glass with the year issue, it has been lined up more than 30 minutes before the start.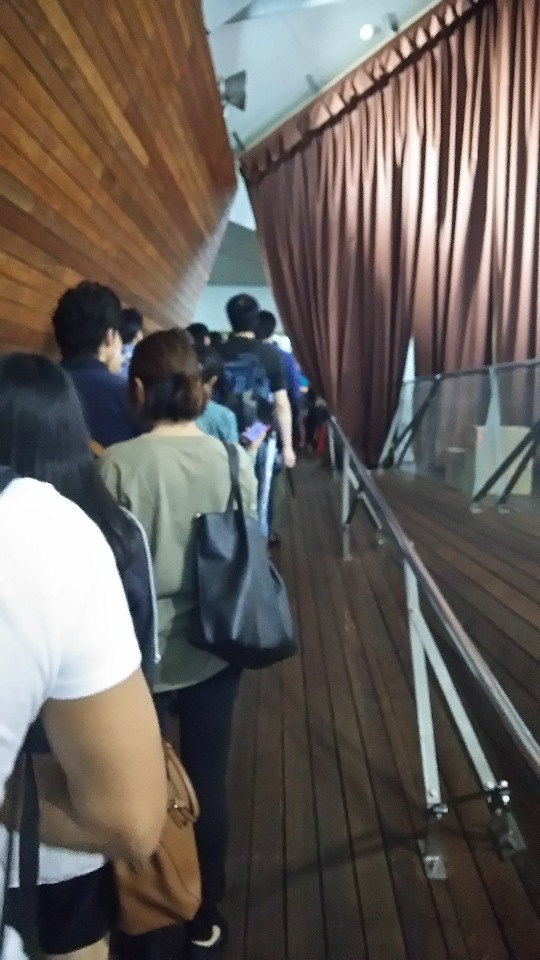 We managed to get a limited number of glasses with a limited number of years this year! !
The venue is lined with exhibiting beers, and you can go to your favorite place and pour beer.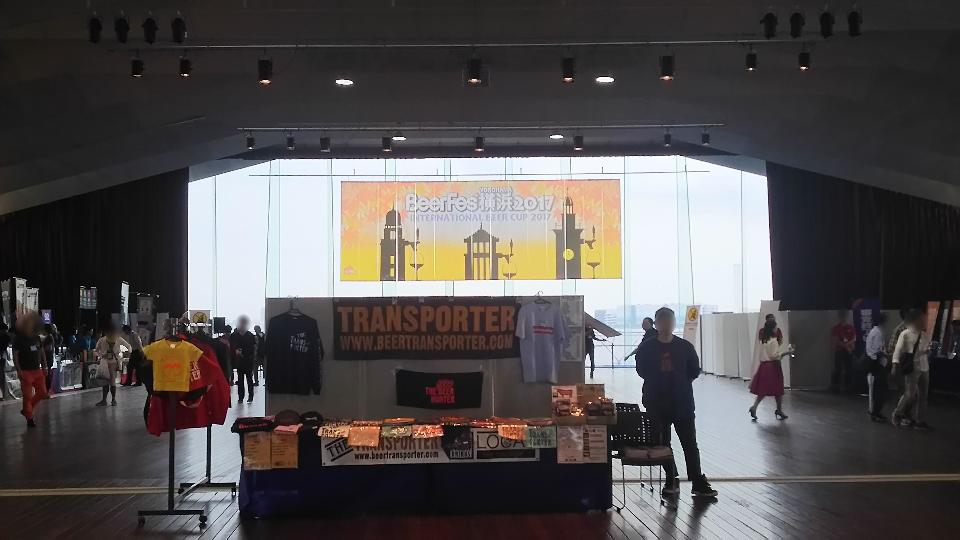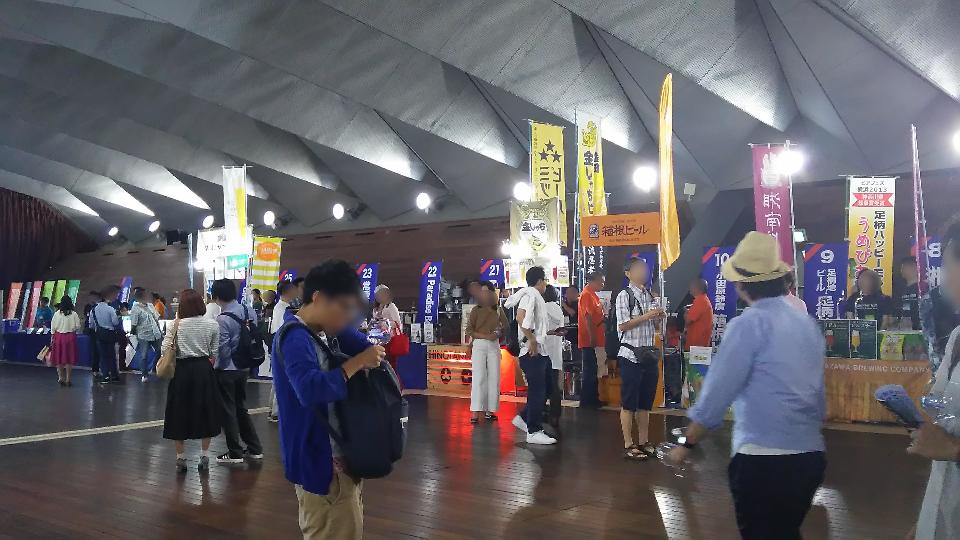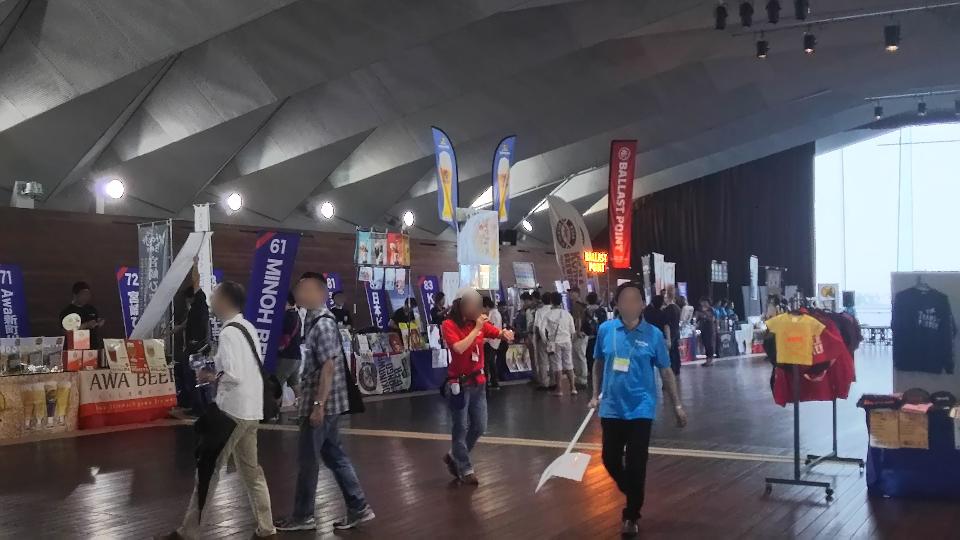 There are about 50 companies exhibiting on the eve of the festival, but each company offers several types of beer, so you can enjoy a great variety of beers.
What's more, you can drink as much as you like! !
The one that is poured at a time is about 25-50ml, so you can enjoy various types of beer little by little.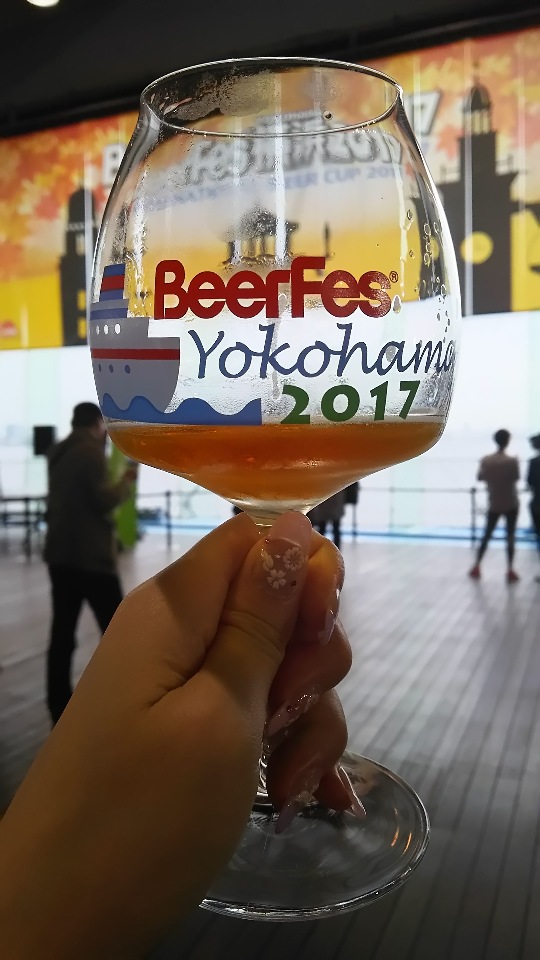 The popular beer was in a long line.
"Yaho Brewing" is popular every year. Nagano beer.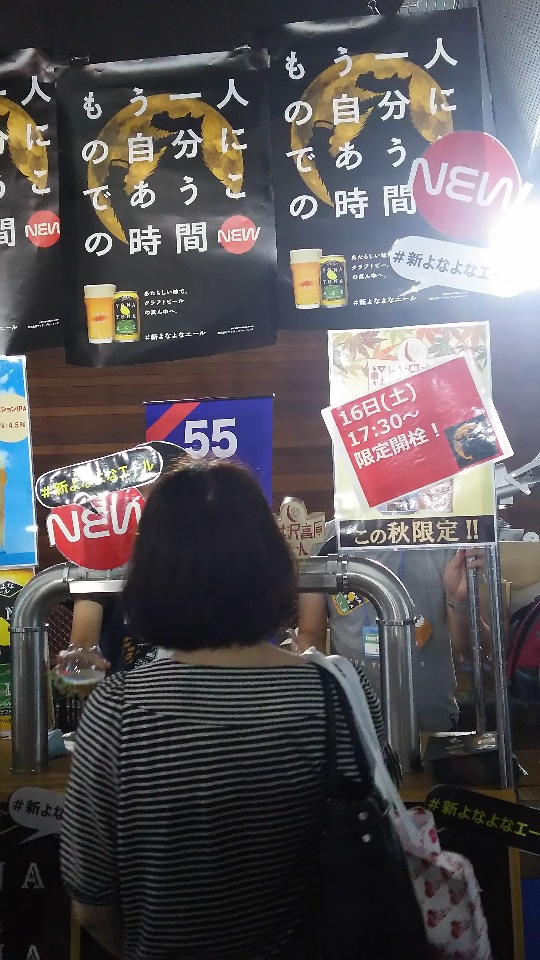 It is famous for "Yona Yona Ale", but this time the new "Yona Yona Yale" was on display.
The fragrance was good and delicious!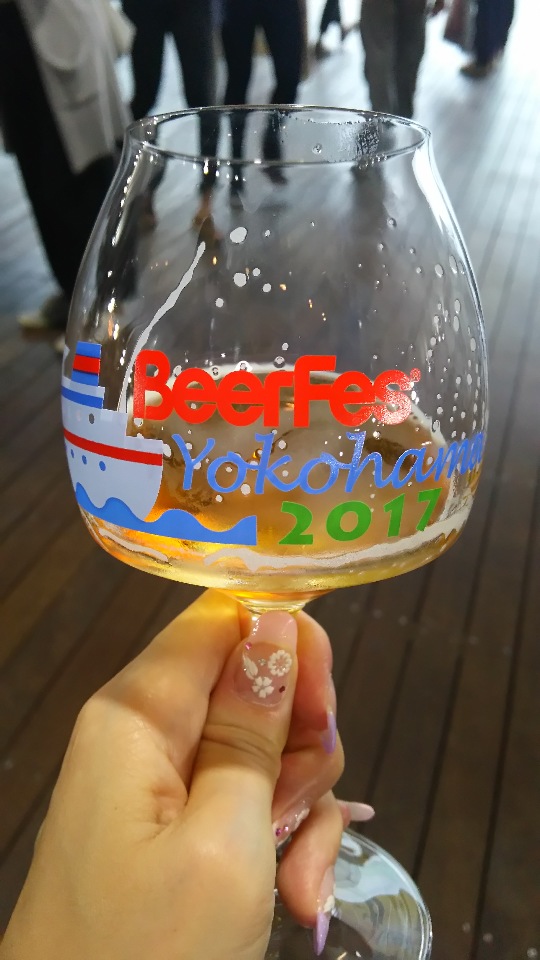 Also popular this year was "Ushiku Chateau Beer" from Ibaraki Prefecture. There were 4 types of beer on display, and they were lined up.
I received "Ushiku White".
It was a beer made of wheat, and it was a drinkable beer with a fruity fragrance.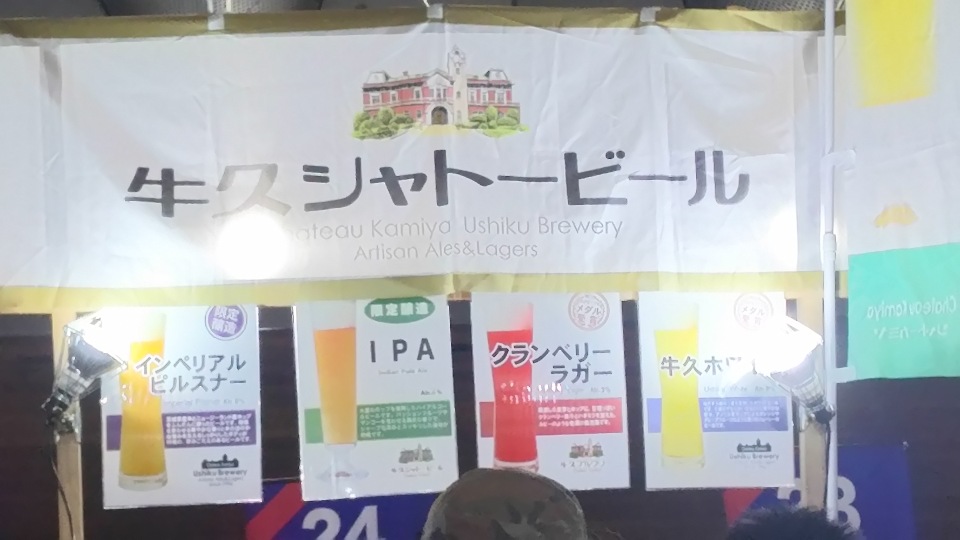 You can also enjoy overseas beer.
French and German beers and Taiwanese beers were also on display.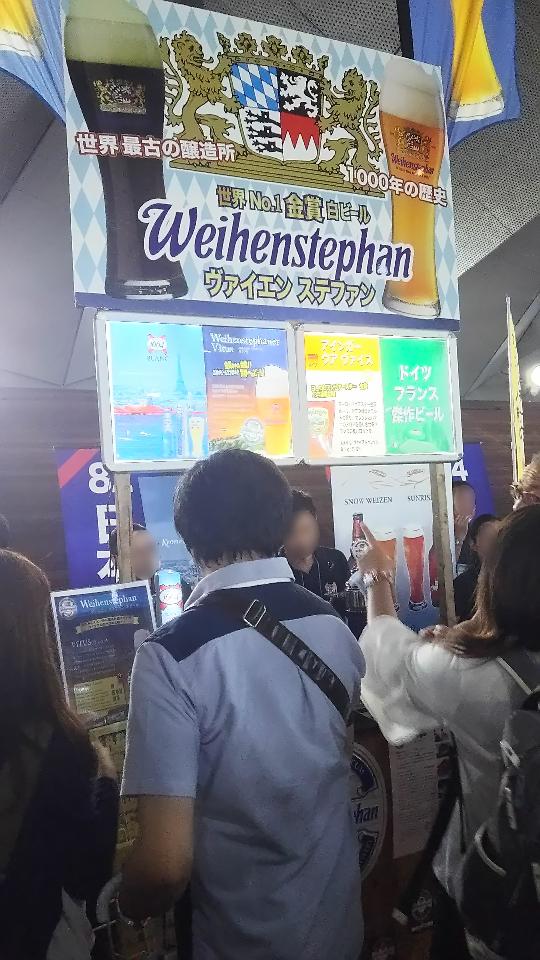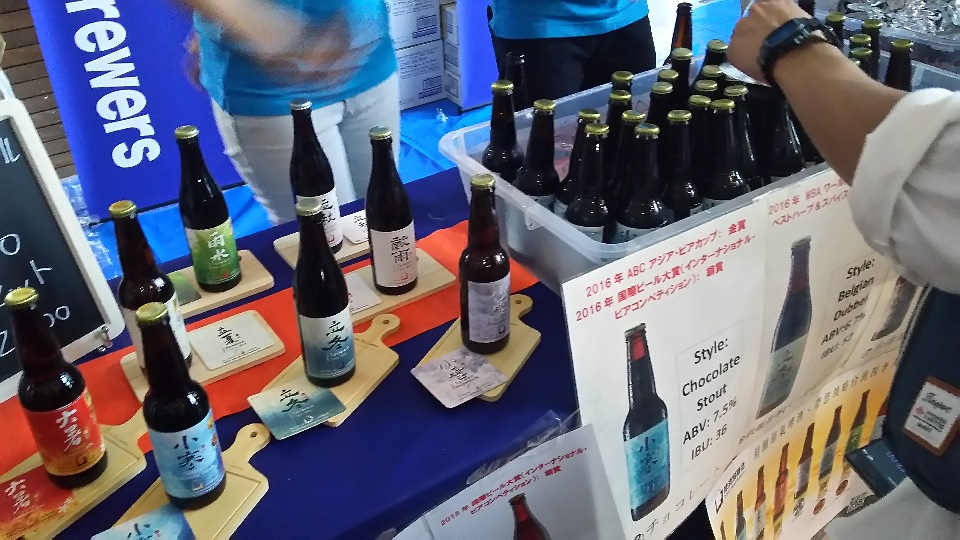 There are many beers that you can't usually taste.
There are a lot and I really get lost.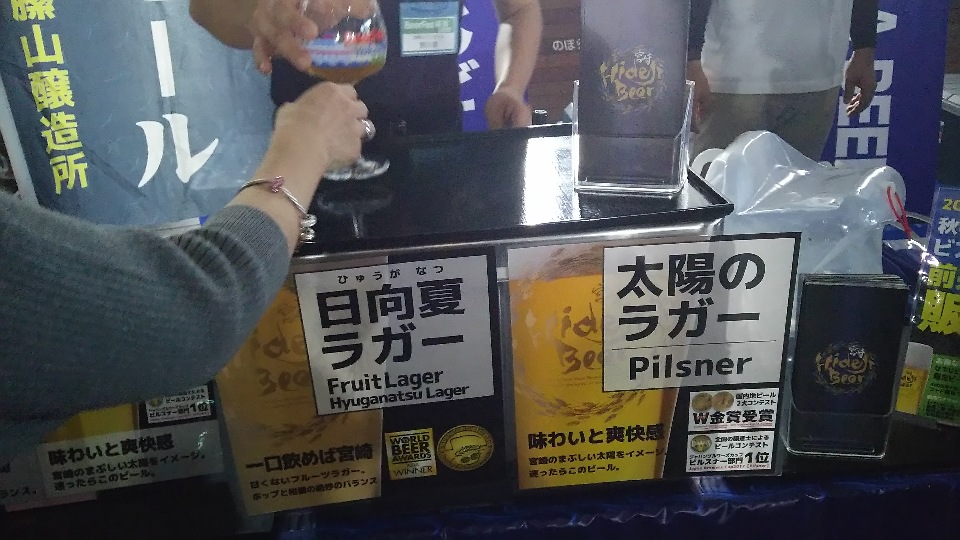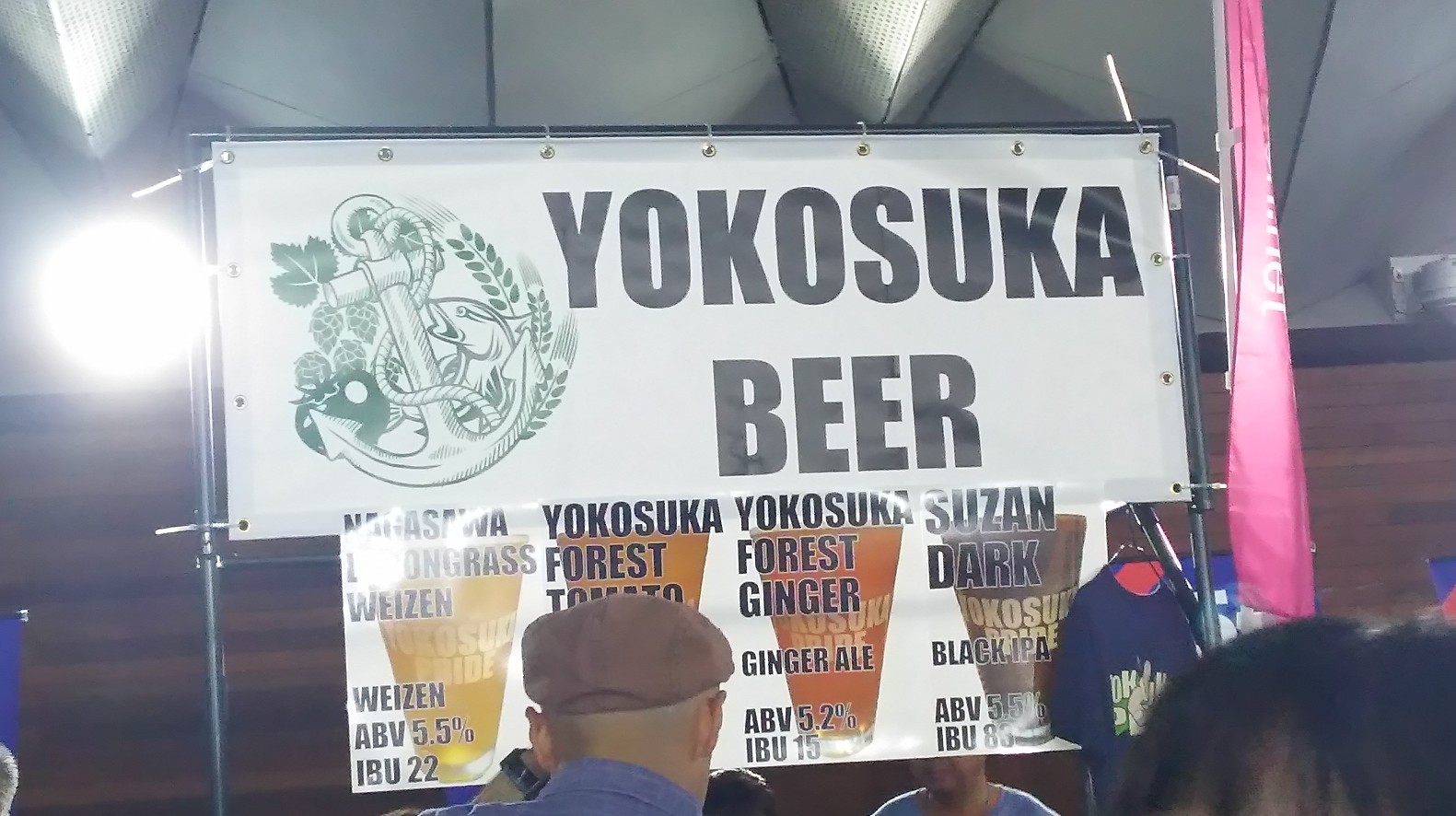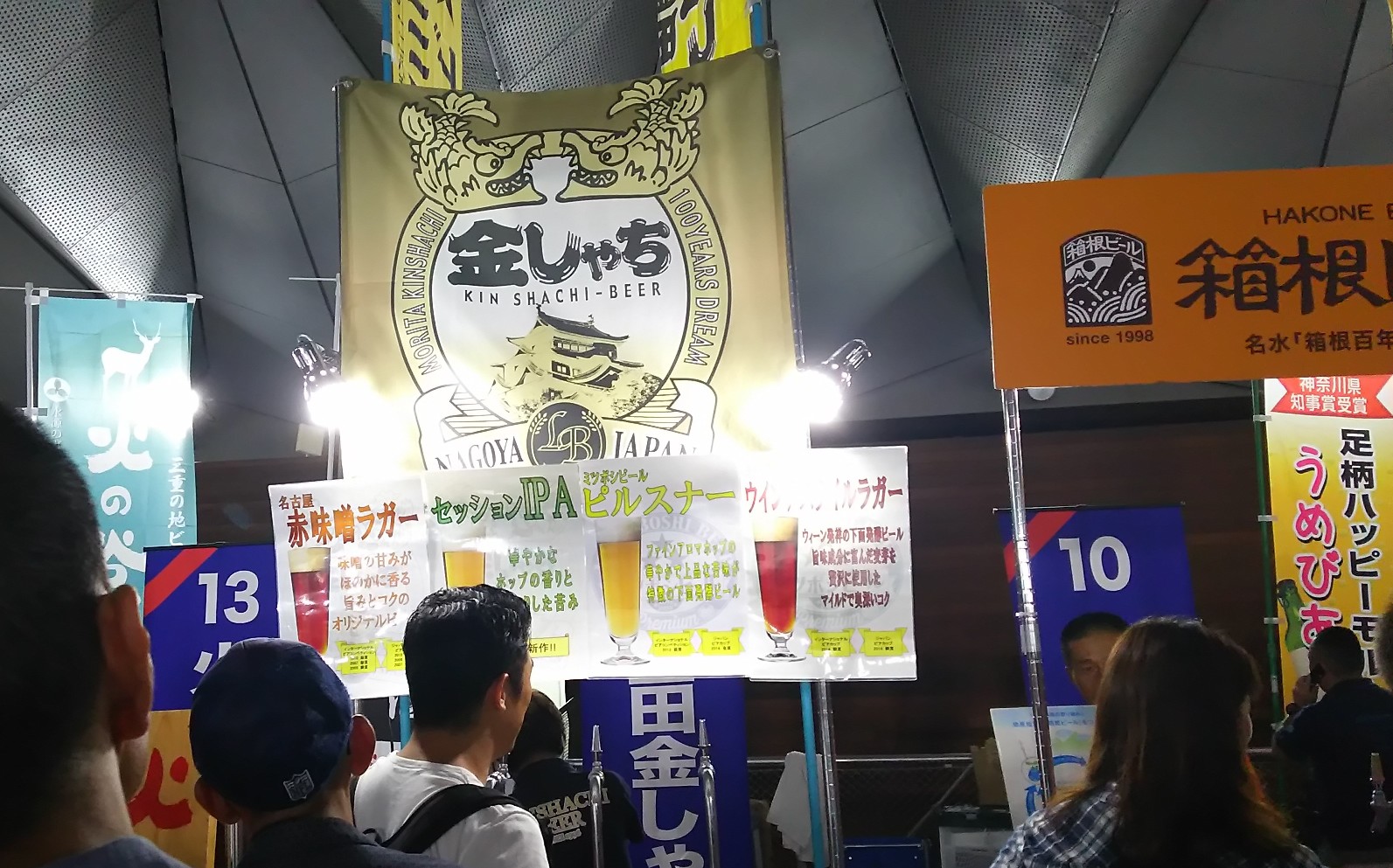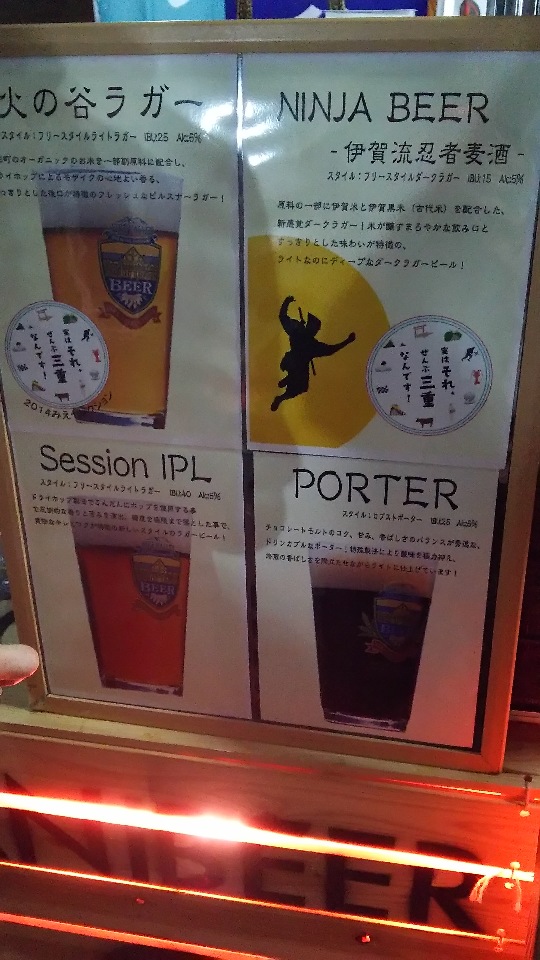 This year, the weather was unfortunate as the typhoon was approaching, but the venue was full of enthusiasm and a beer enthusiast!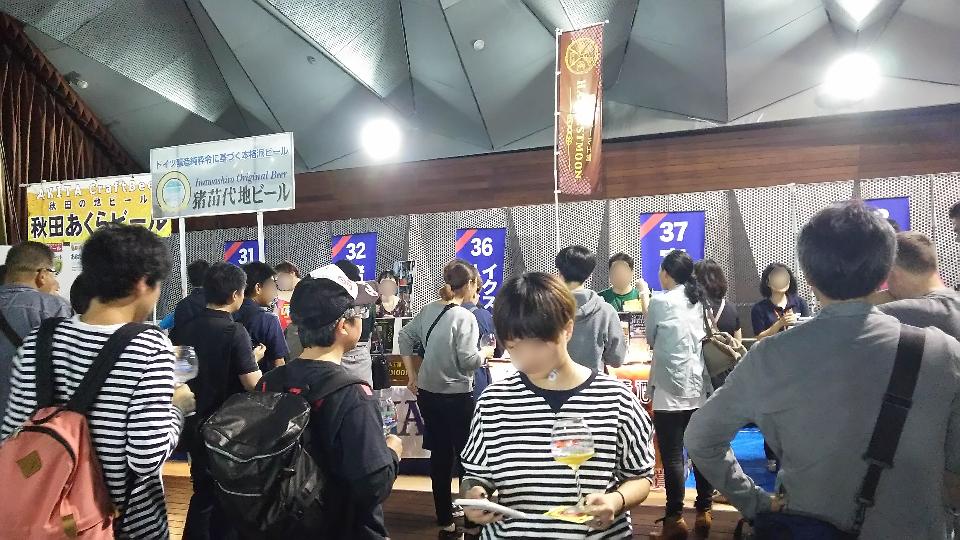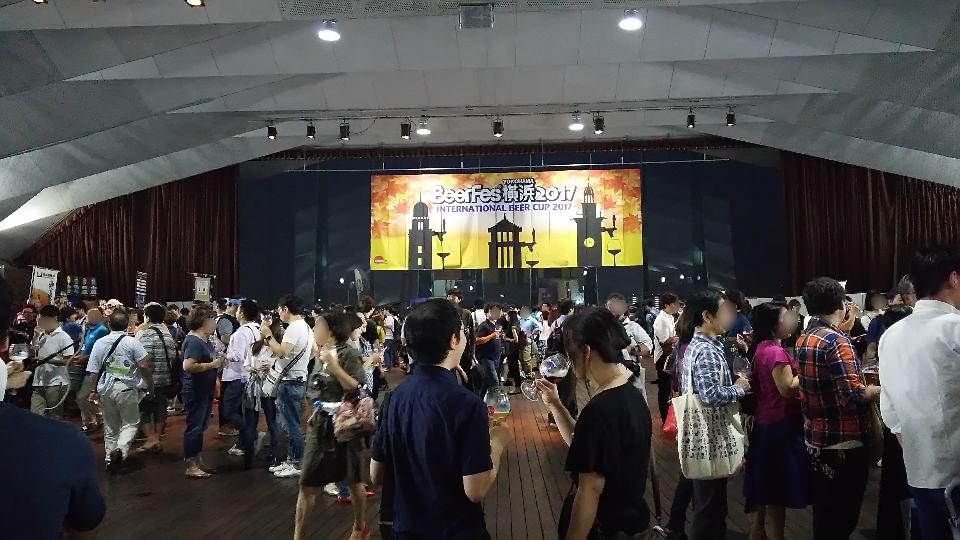 Let's enjoy the Beer Fes at the venue!
Goods are also sold at the venue on the day.
Also, this year we had an event where you could get a clear file if you answered the questionnaire.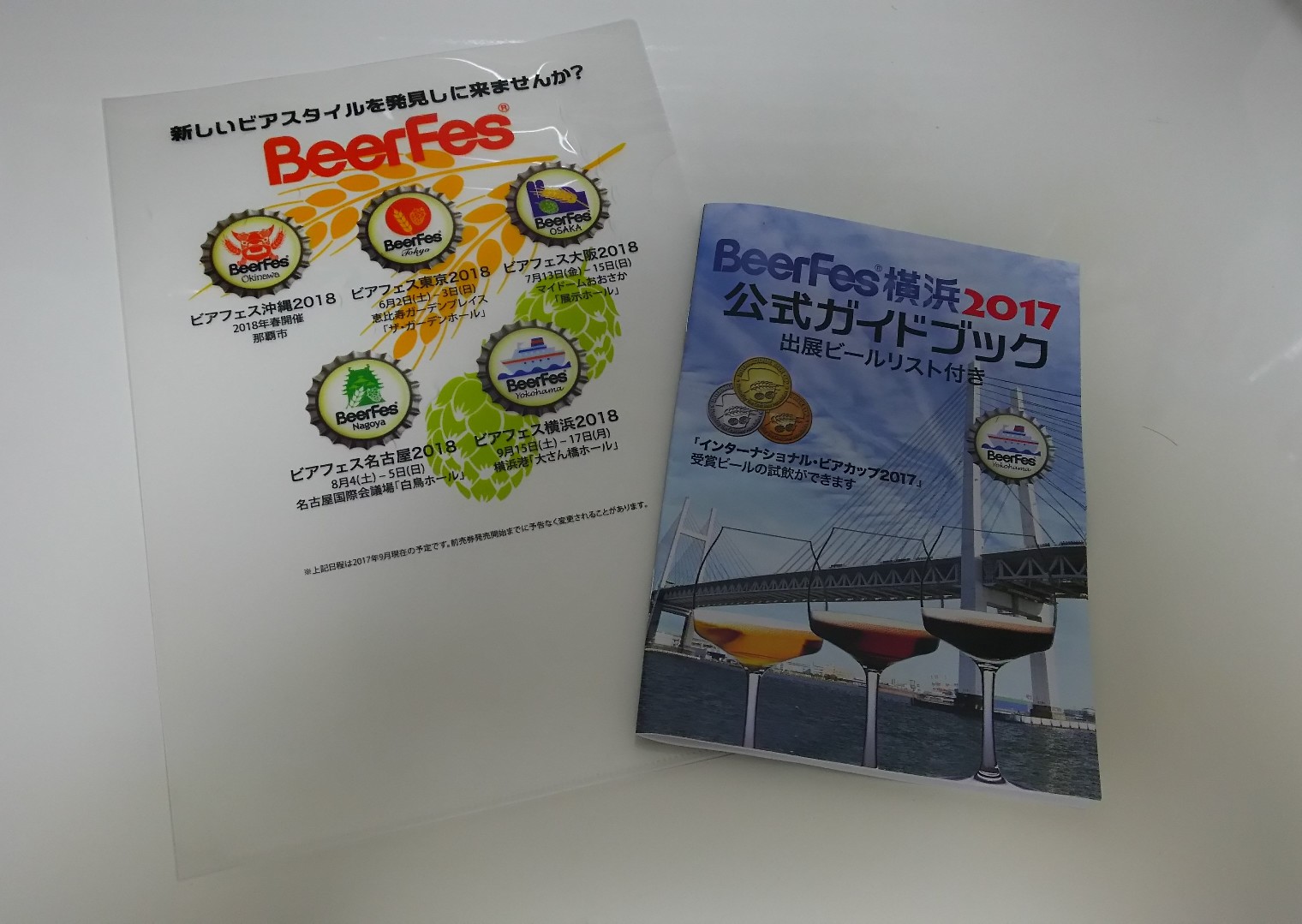 Aroma glass will also be a memorial!
When I noticed, I gathered so much! ! !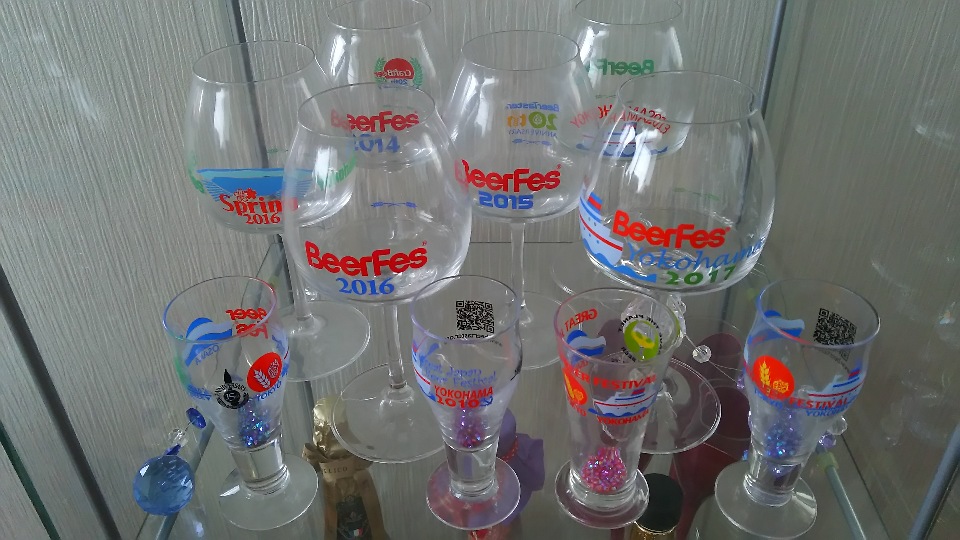 Next year's beer festival Yokohama seems to be scheduled for three consecutive holidays from Saturday, September 15 to Monday, 17 September 2018.
This is the event that I want to recommend the most in a beer event in Japan.
Please enjoy many beers at the venue! !
Detailed information
Name: Beer Festival Yokohama
Venue: Yokohama Port Osanbashi Hall
1-1-4 Kaigan-dori, Naka-ku, Yokohama-shi, Kanagawa Prefecture * 7-minute walk from Minato Mirai Line "Nihon-odori Station"
home page: