In Aichi Prefecture there is Toyokawa Inari, one of the Japanese three great Inari.
"Inari", it seems to be a temple, not a shrine.
It was founded in the Muromachi era over 500 years ago, it seems to be known as God of business prosperity and house safety.
Fushimi Inari of Kyoto Torii is a sightseeing spot, but Toyokawa Inari also looked quite impressive.
Broad site and stunning main hall
This time we went by car, but in case of train, change from JR Nagoya station to Iida line at Toyohashi station and get off at Toyokawa station and it is a 3 minute walk and very accessible place.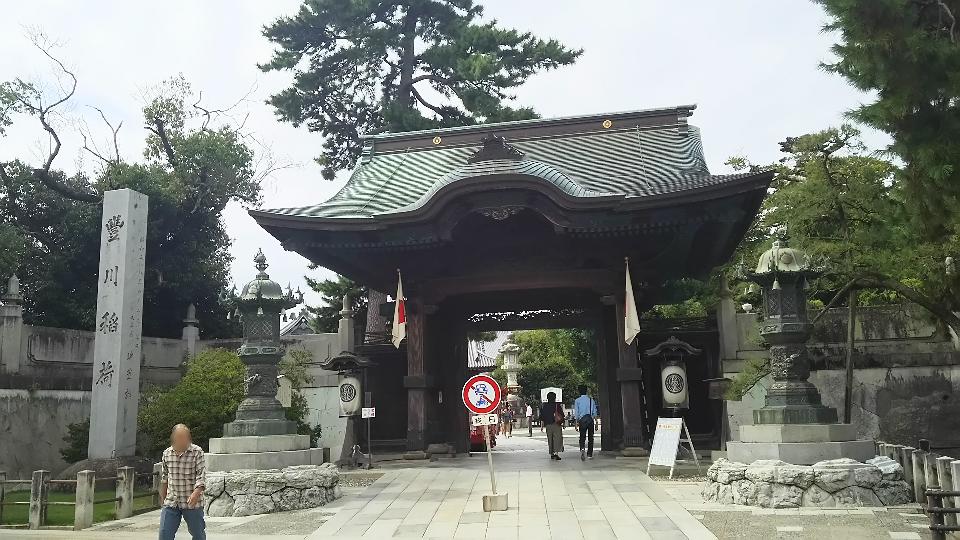 When entering the entrance, there was a guide map of the site.
It is quite wide.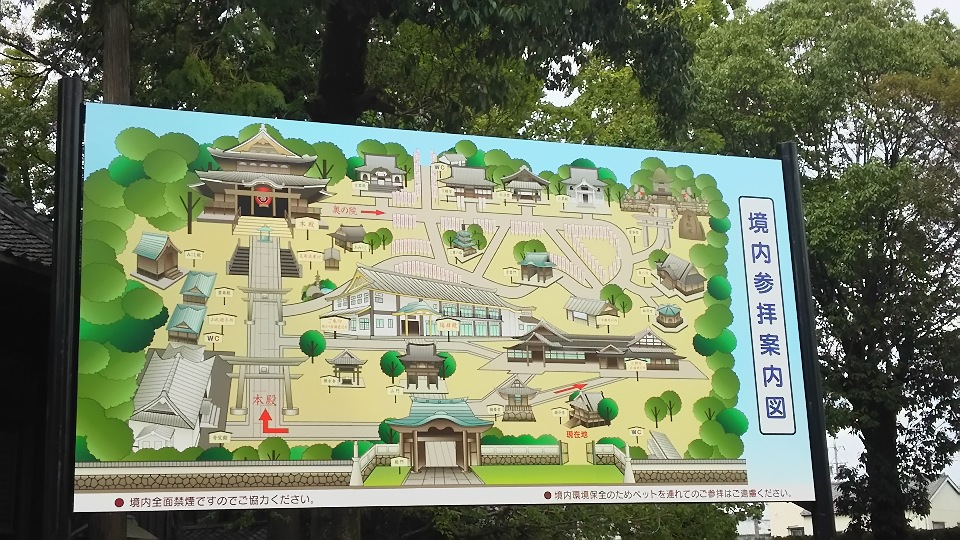 First, I will head to the main shrine.
There is a big torii, a statue of fox on the left and right.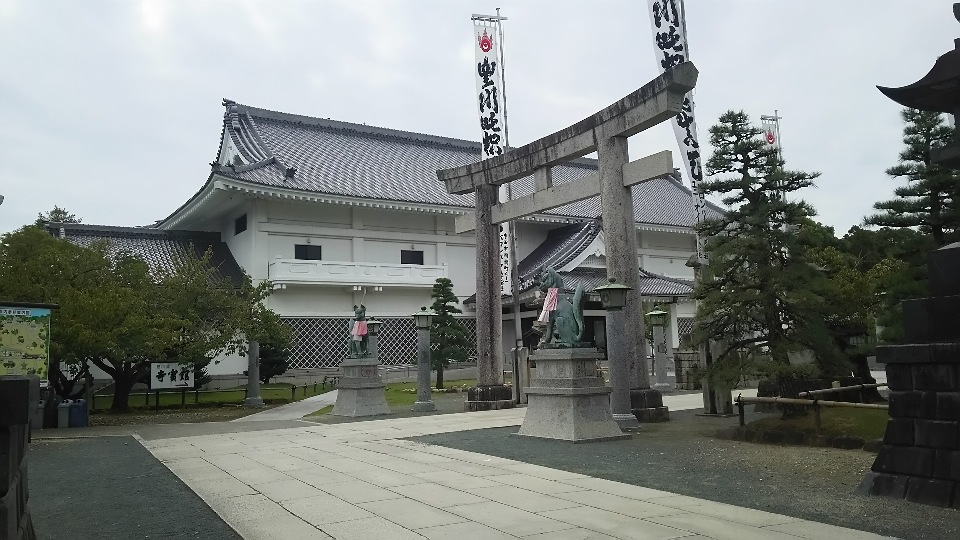 It is a fox image of a brilliant face.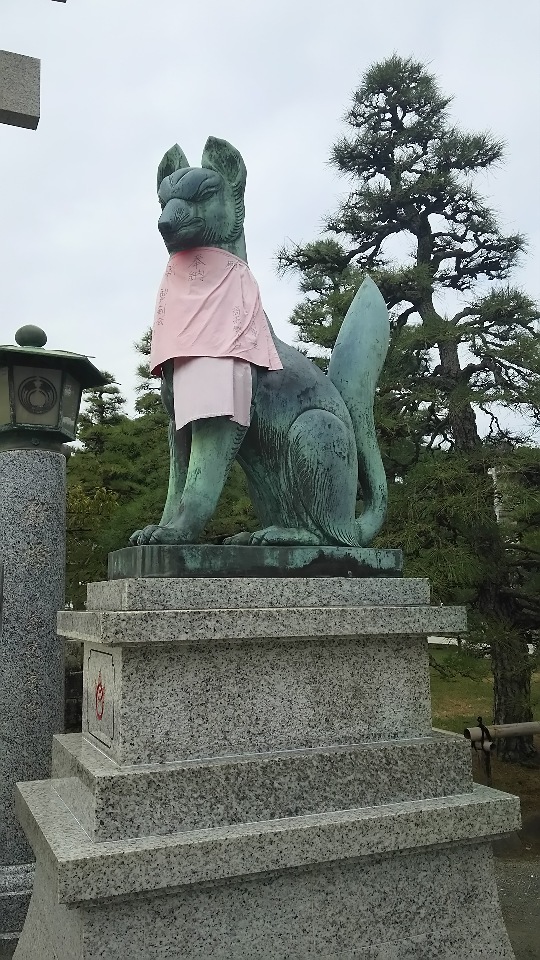 On the way to the main hall is the Jihokan.
It seems that illustrations and Buddhist images are on display. Currently it is closed and it is only a look, but it was white and a fine building.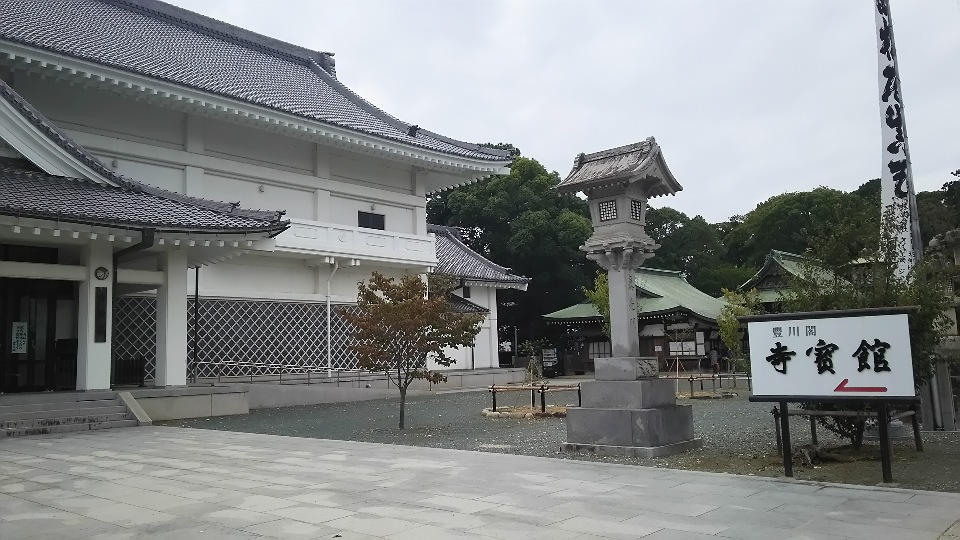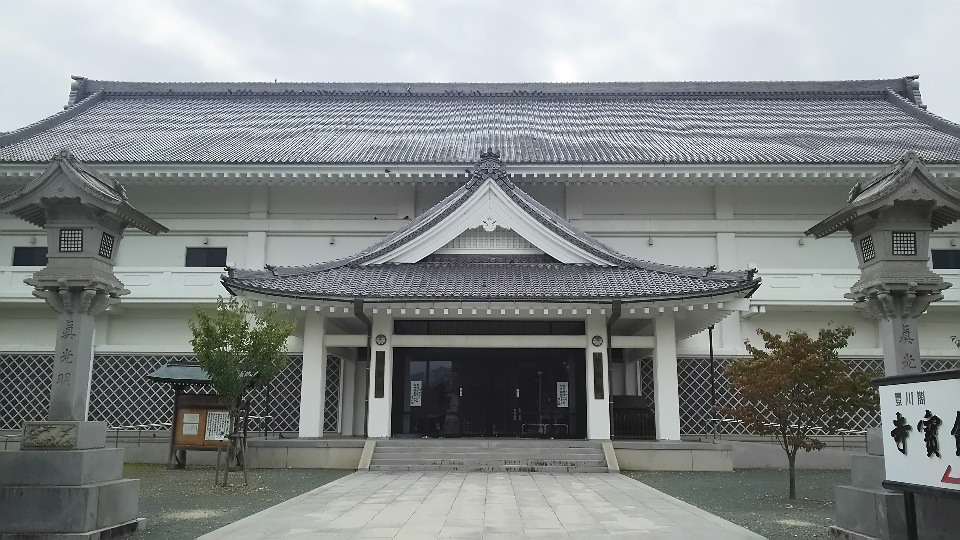 After the Jihokan, there is a torii on the straight road leading to the main hall, and there is the main shrine ahead.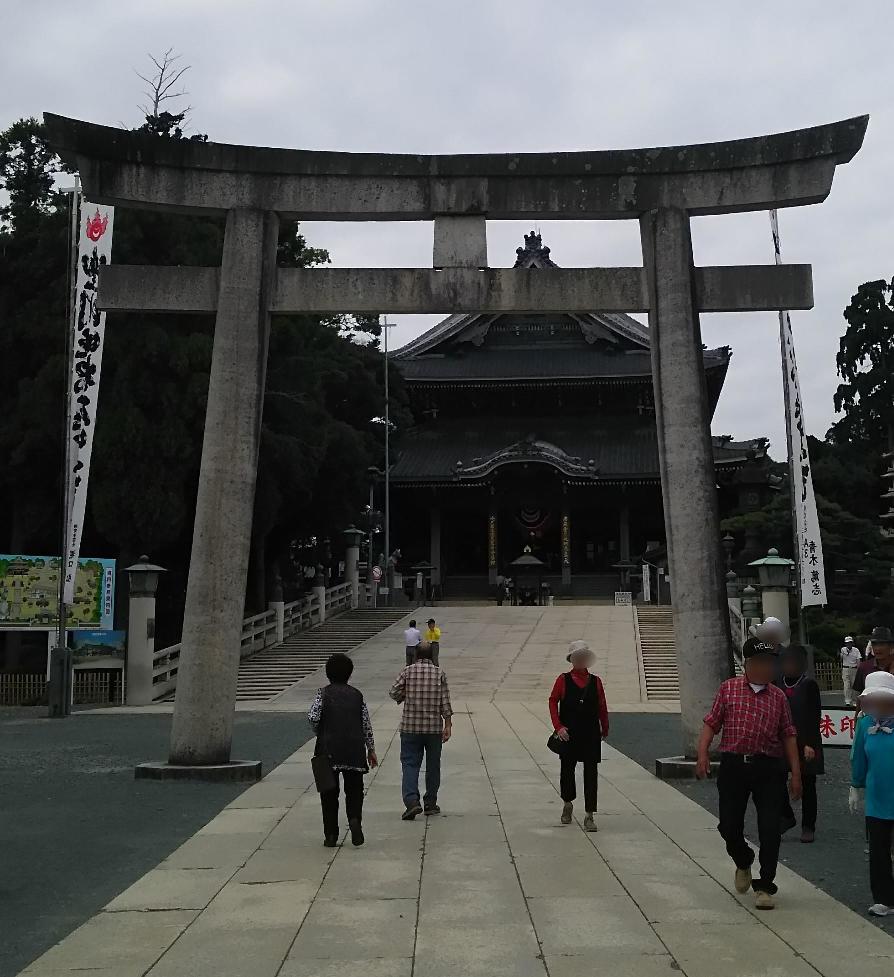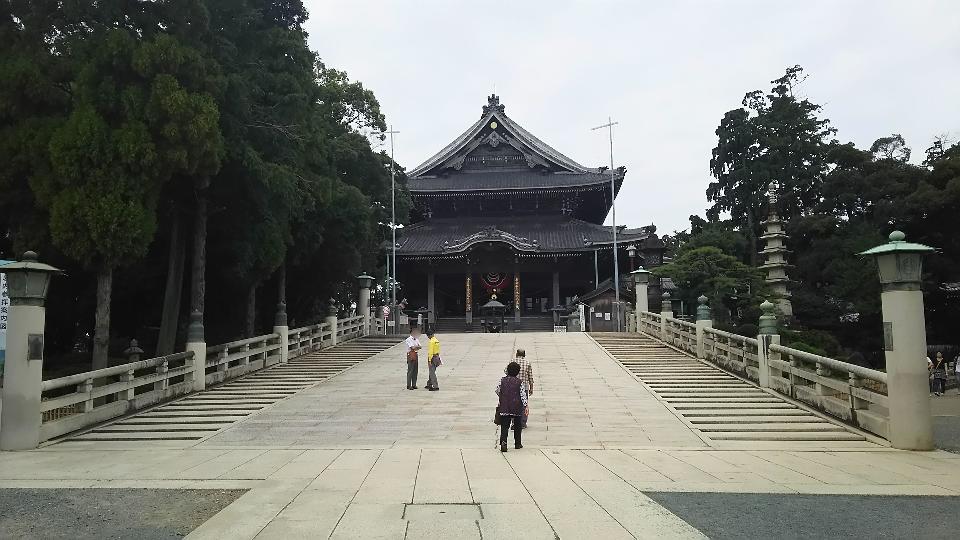 It was a very large and magnificent building.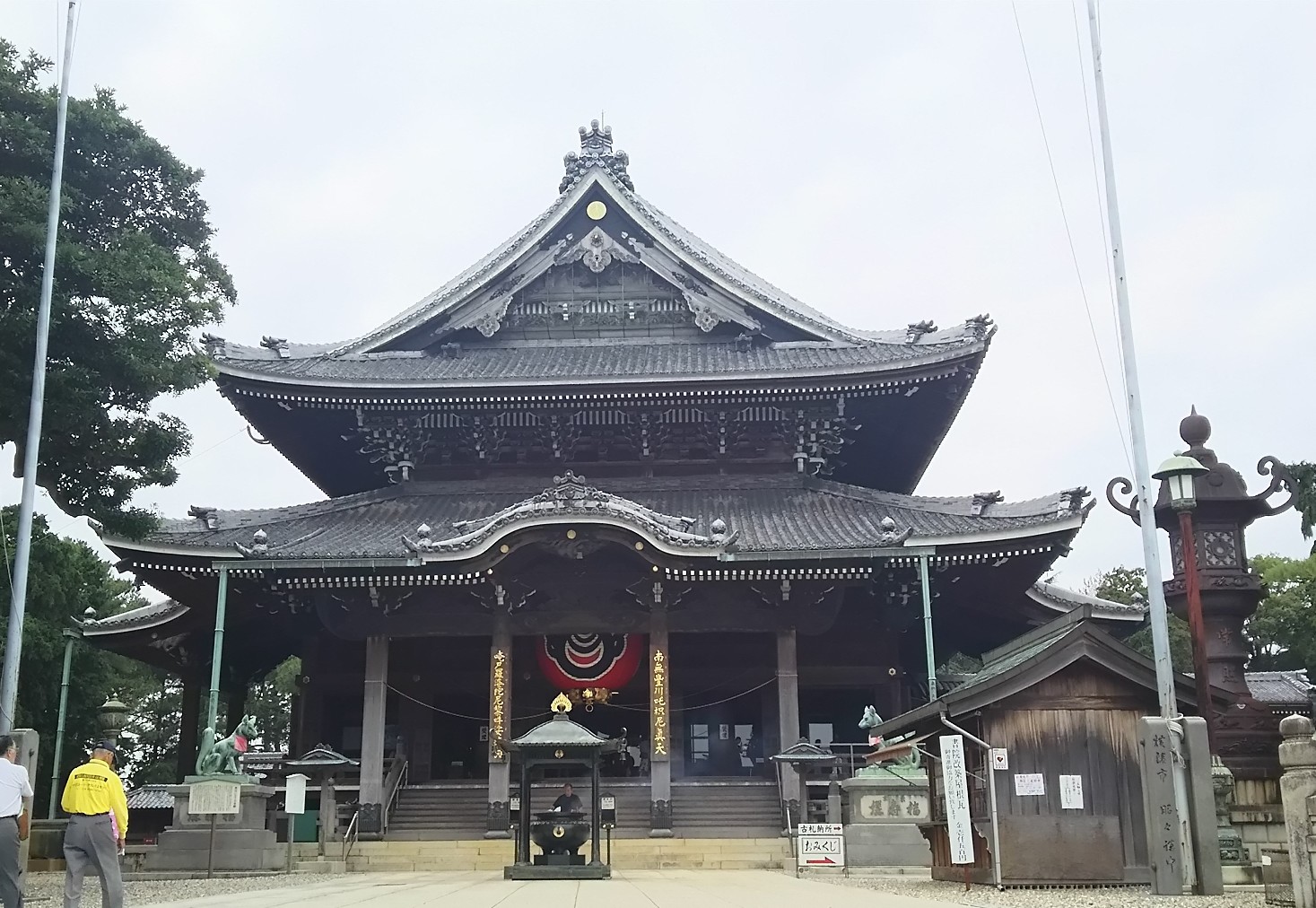 There was a corridor leading from the main shrine to other buildings, but this was also a construction that makes us feel the times.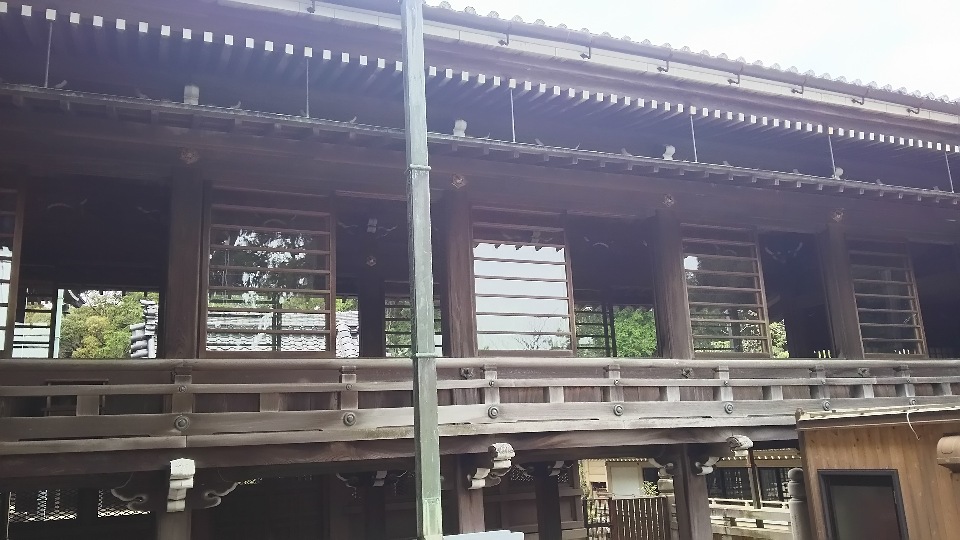 I have finished my praying at the main shrine and headed to Okunoin and Kitsune mound.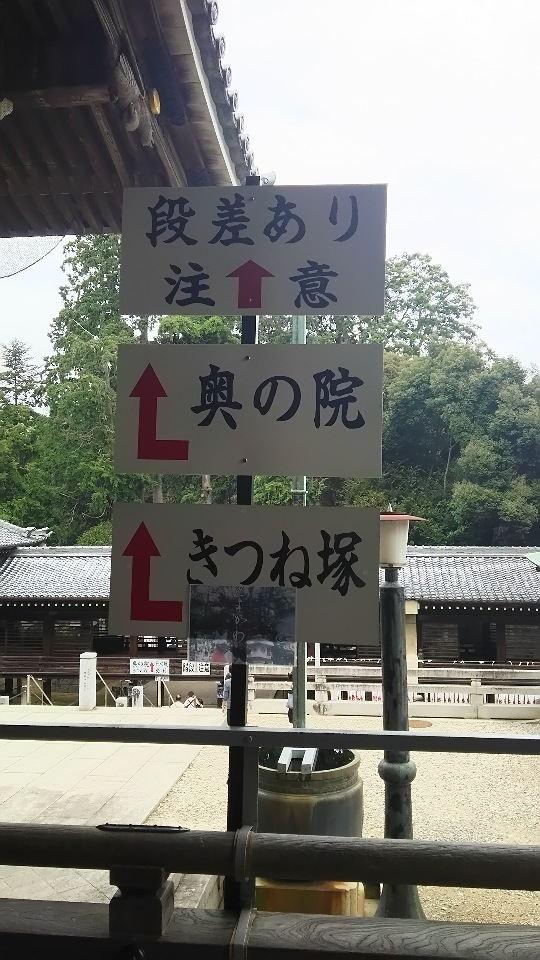 Okunoin and Senbon-noori
On the way to Okunoin, it is Senbon-nobori.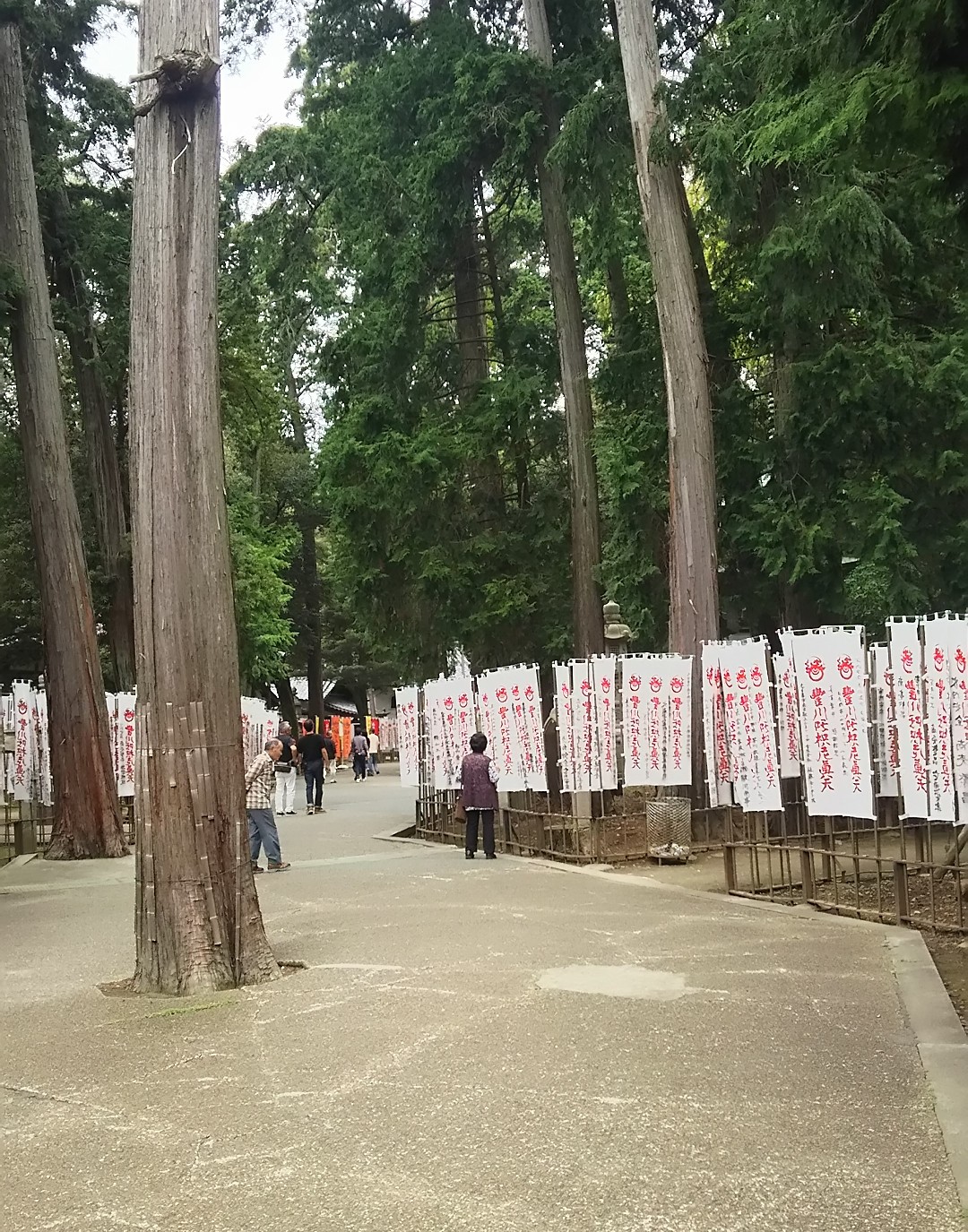 Such "nobori" is put on the way.
This is made by votive (donation).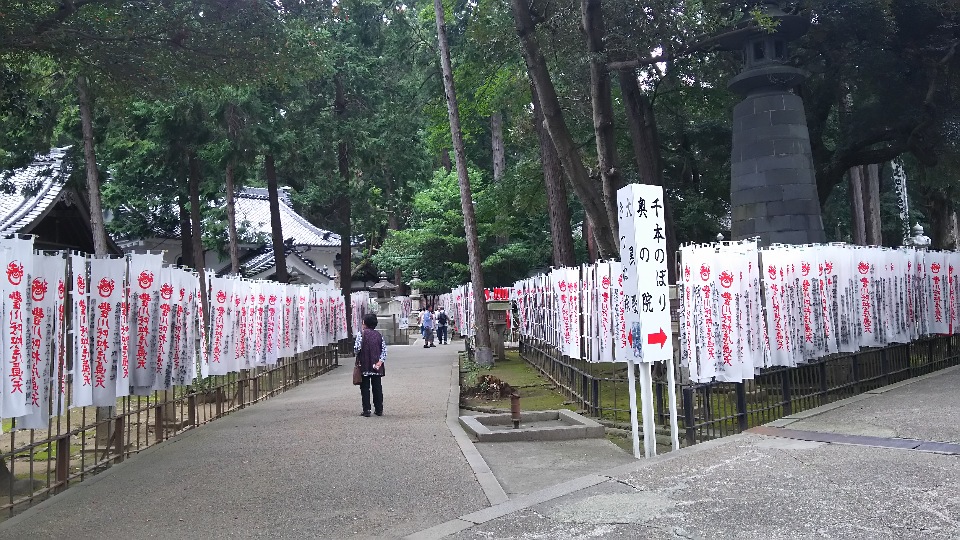 It is said that there is 1,000 day interest in a votive donation of 2,000 yen per one.
A wish was written on the right side of the "nobori", the address and the name on the left side.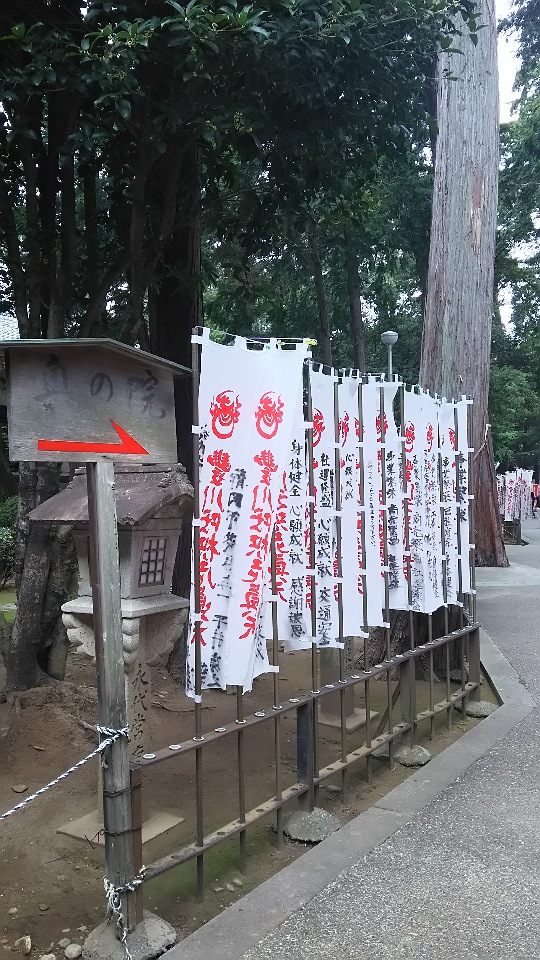 It was a masterpiece that this "nobori" was lined up. It is quite a must-see!
As we went through the Senbon-nobori streets, there was Keiunmon in front of Okunoin.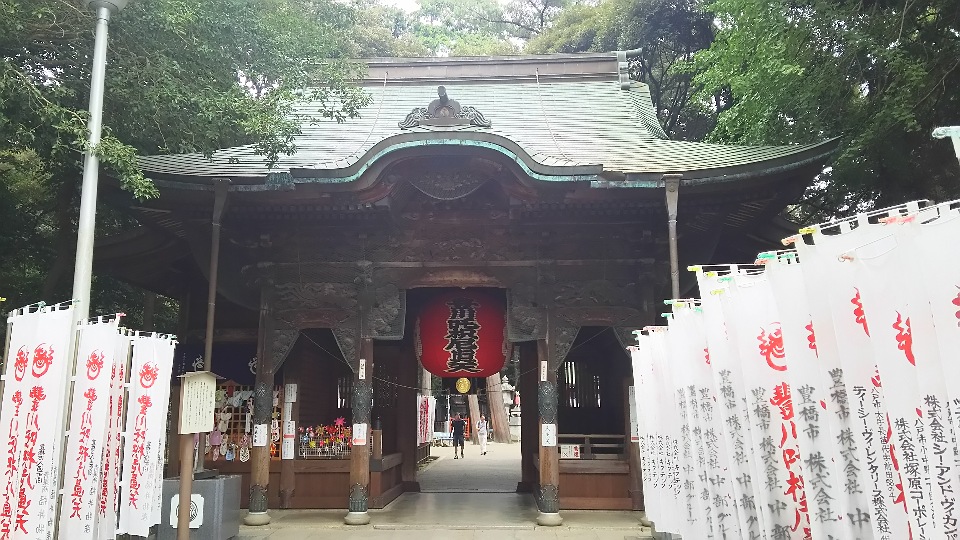 Going through the gate is Okunoin.
In Okunoin, what used to be the honor of Toyokawa Inari in the past was said to have been relocated due to the fact that the present main hall was created.
It was surrounded by trees and there was a feeling.
Spirit Kitsunezuka with the fox statues
Next, I will head to the Spirit Kitsunezuka.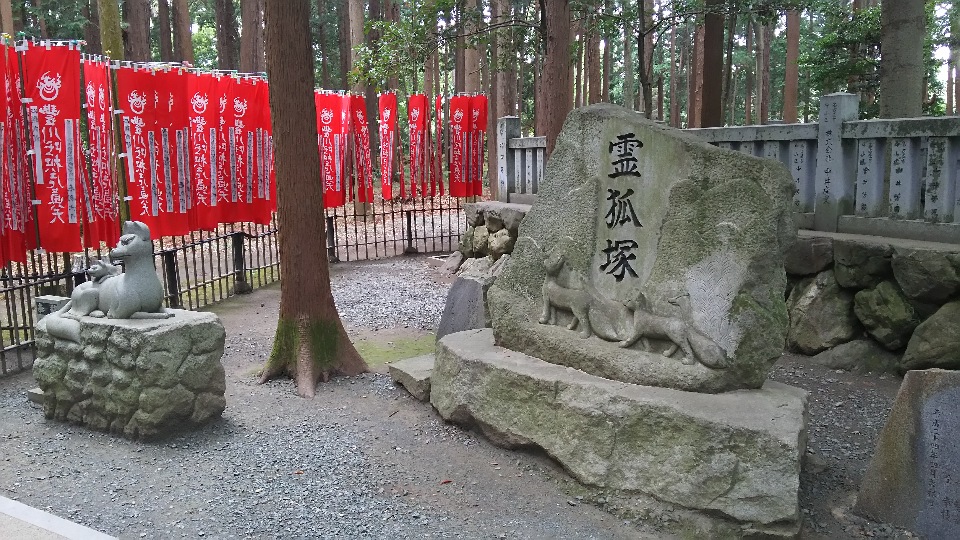 Senbon-nobori were lined up also in this way. As you leave the gap, you will advance the road where the fox statues line up side by side.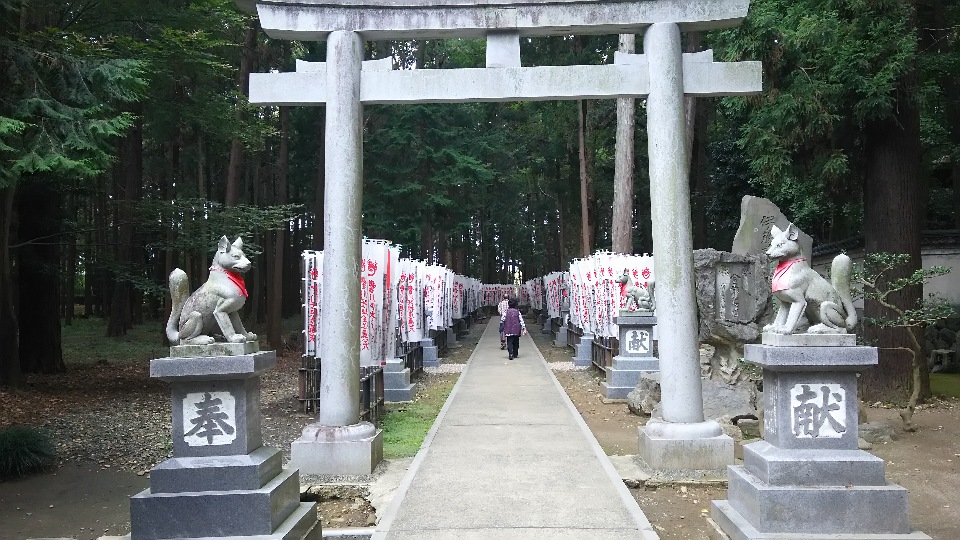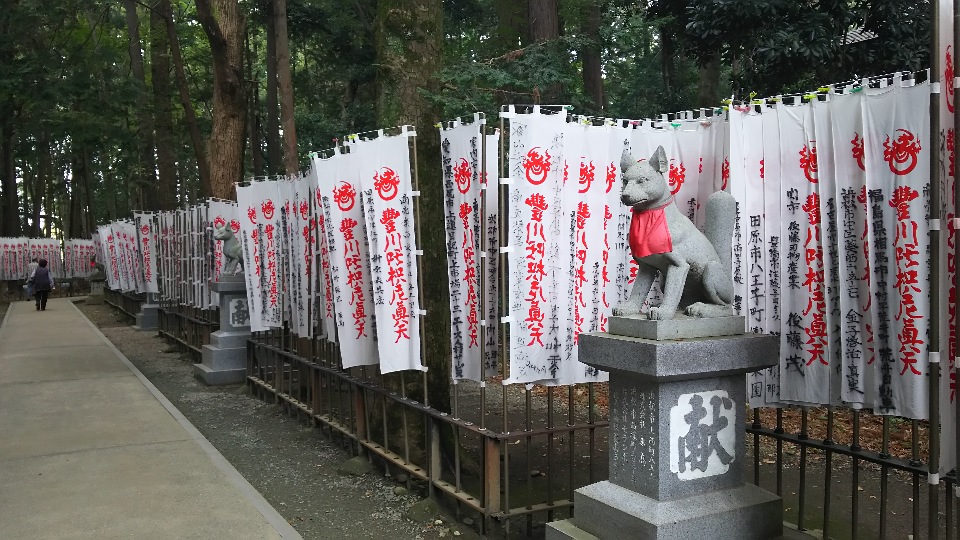 When the road is over, this scenery ...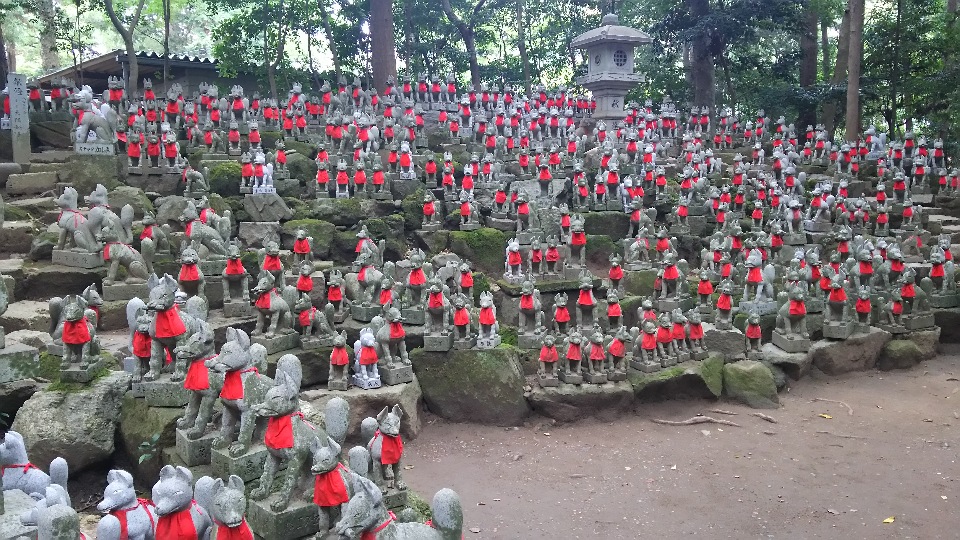 That's amazing ...! ! !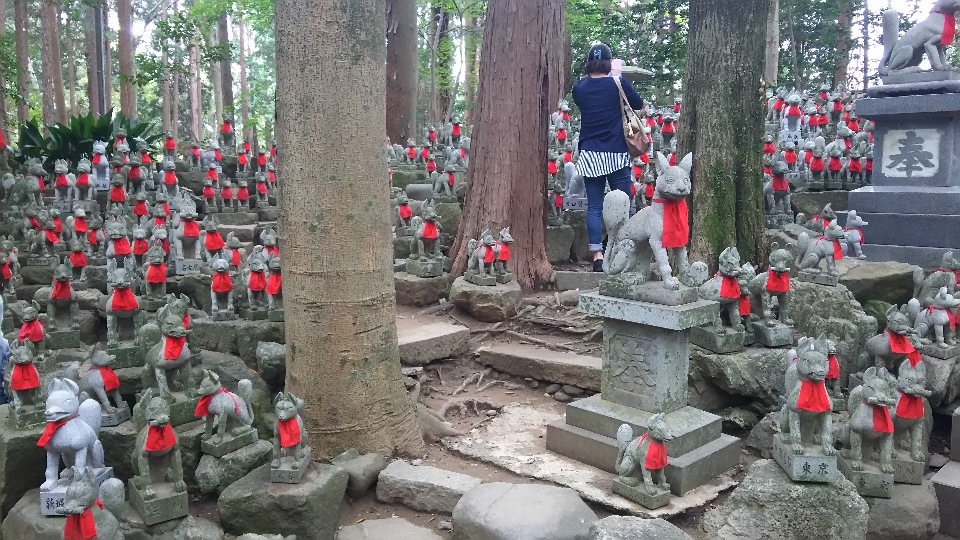 This is a tremendous number of fox statues! ! !
It seems that over 1000 bodies are contained.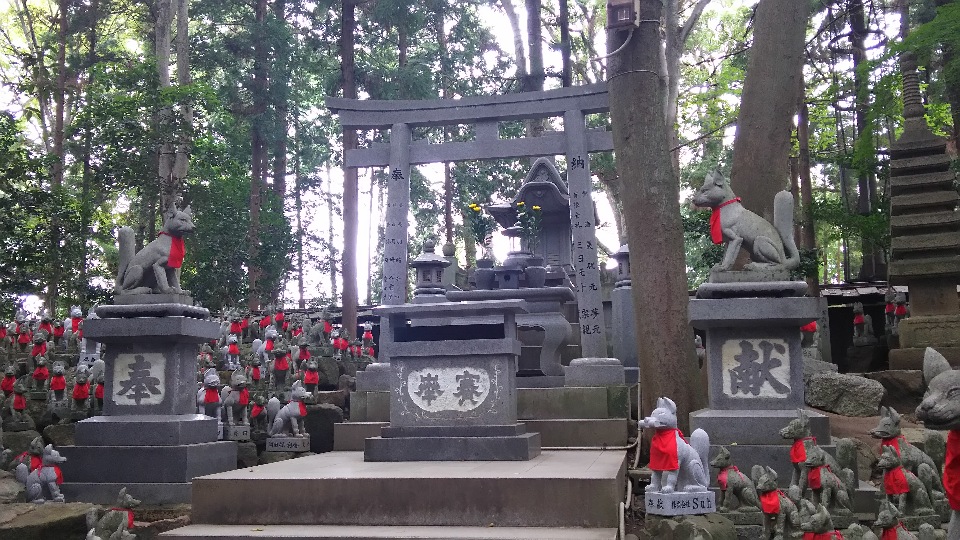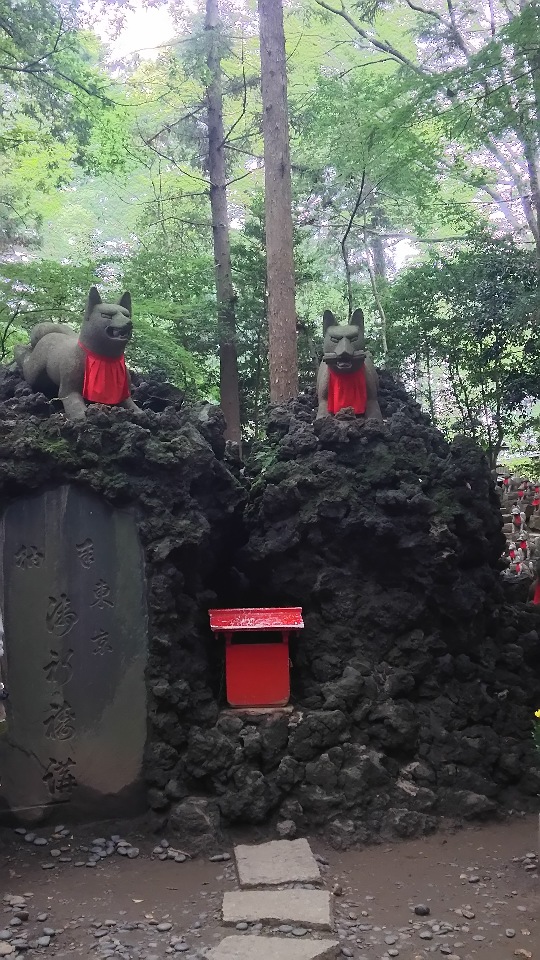 Each facial expression was also different.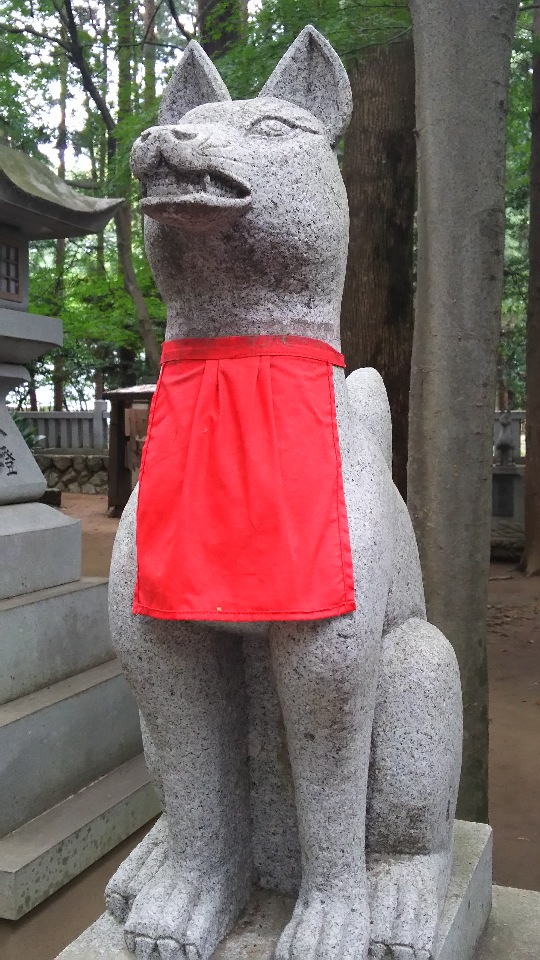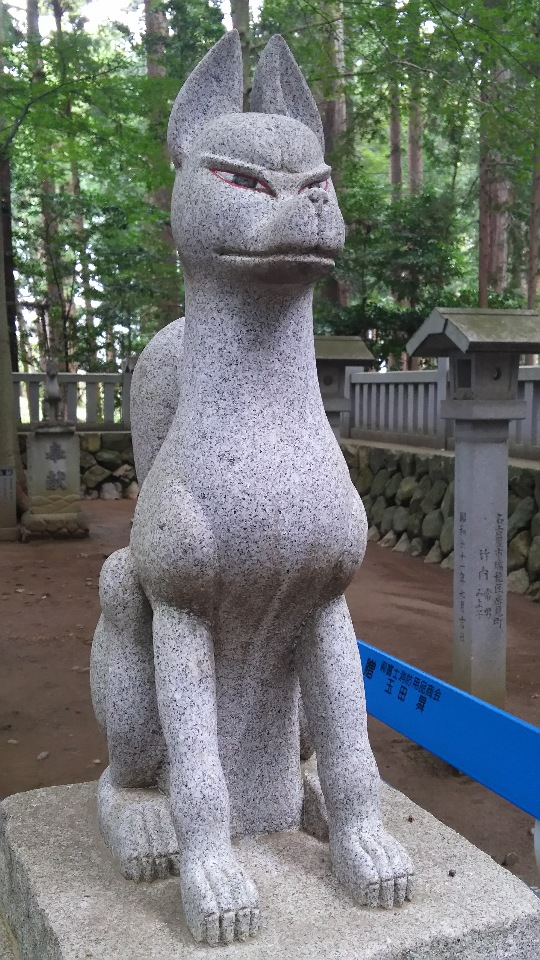 I would like to see this overwhelming landscape once!
There were also many other buildings.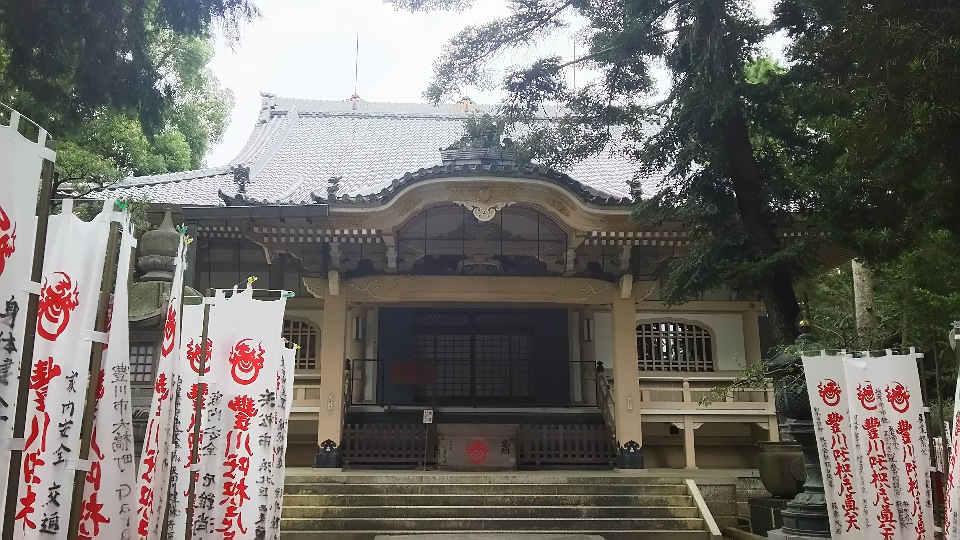 This is Hounden.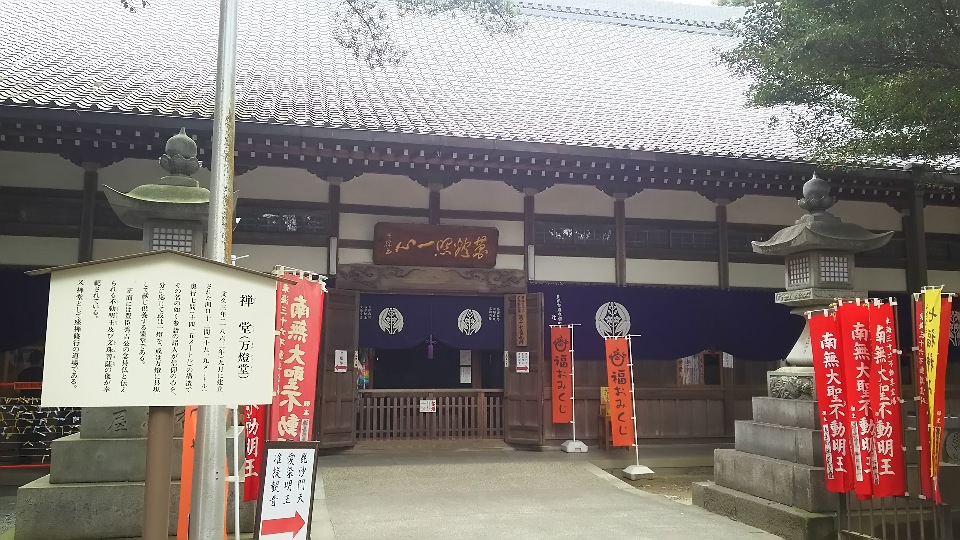 This is Mandodo.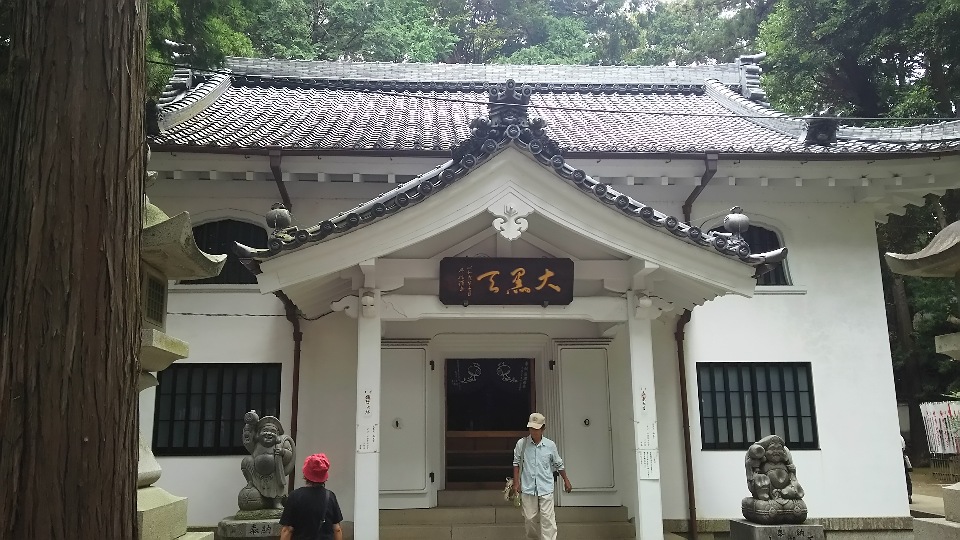 Daikokudo where there is Daikoku at the entrance.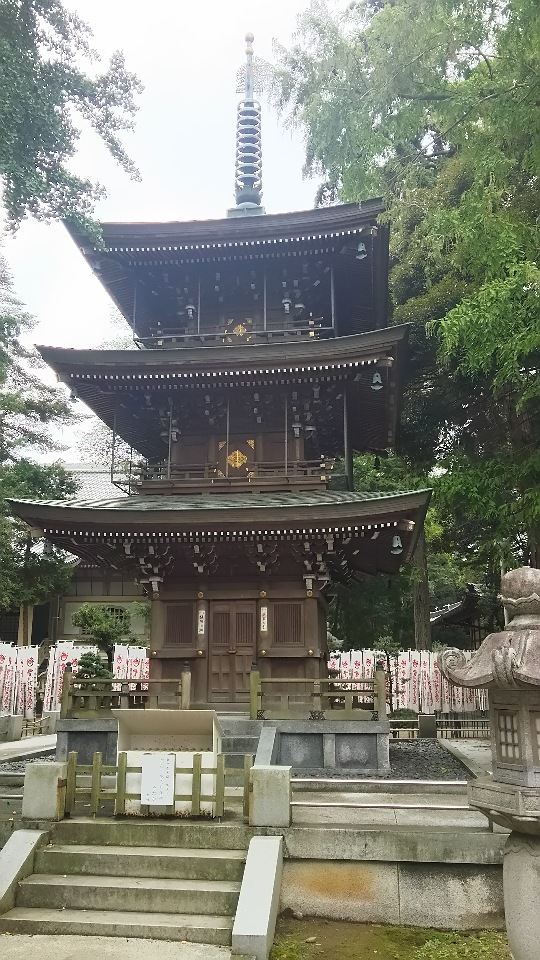 Triple Towers.
In addition, it seemed that it was time to push the bell just at the bell - ridge, and it was also seen that the bell rings powerfully.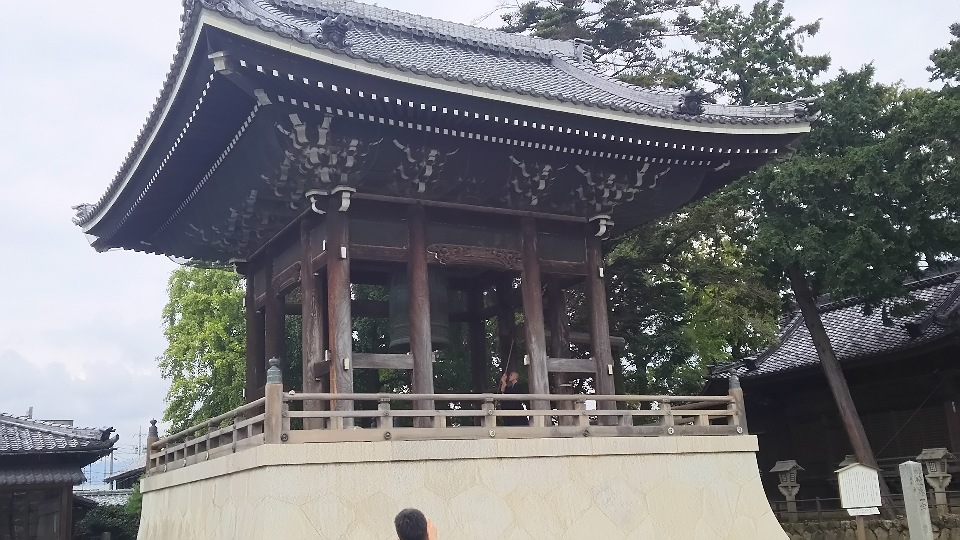 Specialty Toyokawa Iari
"Toyokawa Inari" which is also the name of the temple seems to be a specialty of this area.
There was a shop in the shopping district continuing from the station.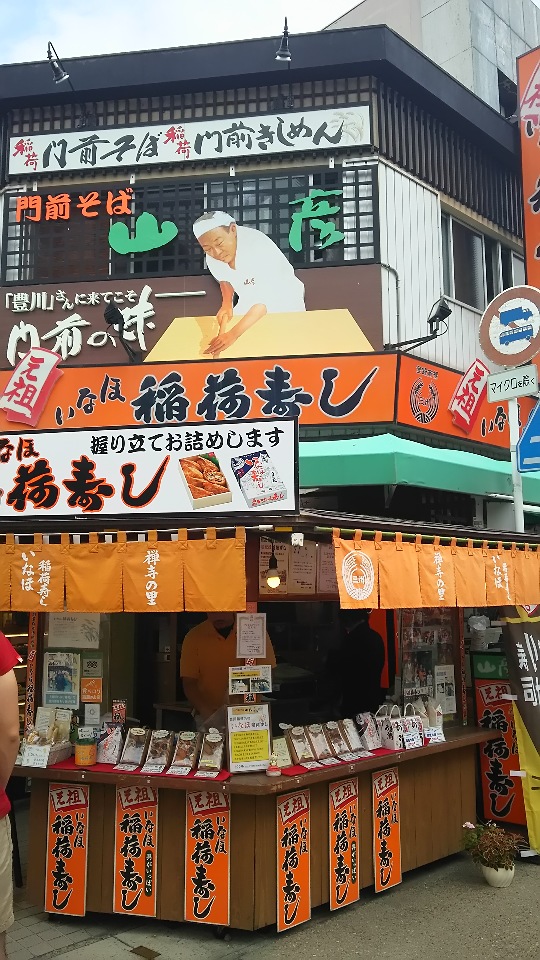 There were some strange things such as entering wasabi and entering Miso Katsu of Nagoya specialty.
This time, I entered "Matsuya" at lunch.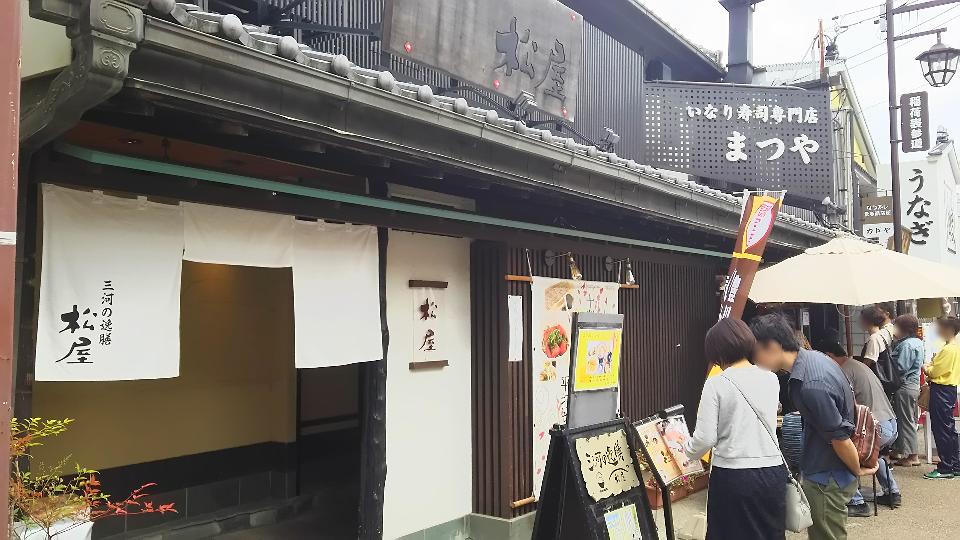 I received a fox with udon.
It was delicious.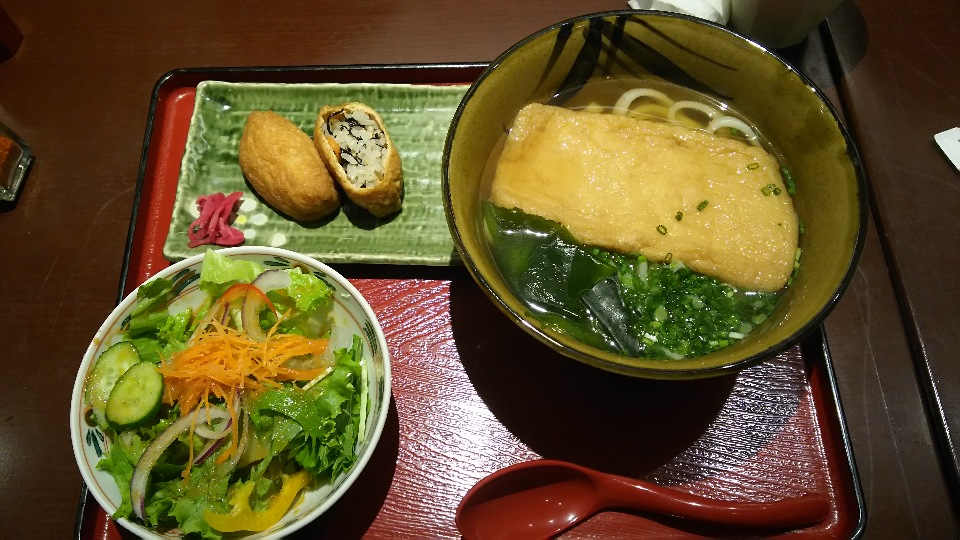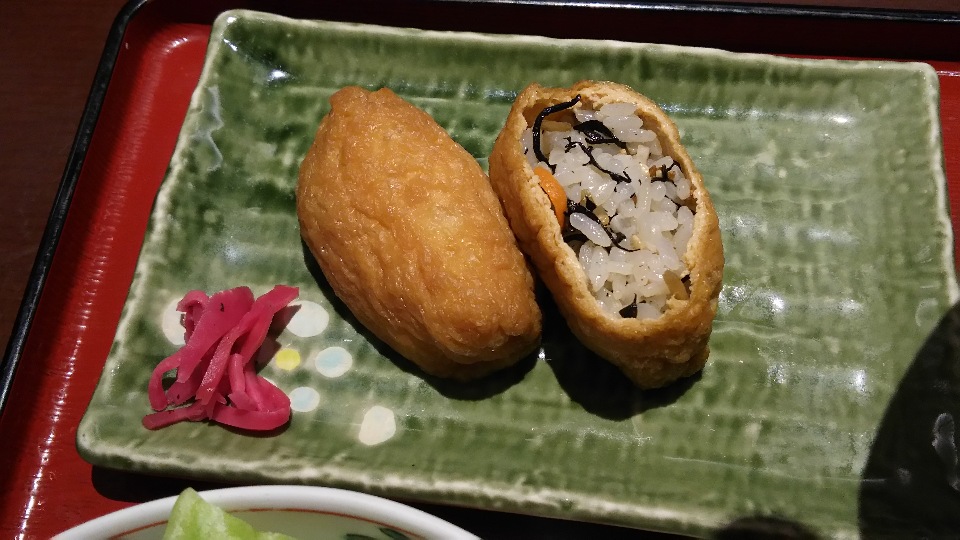 When I go to Aichi prefecture, I will visit at Toyokawa Inari and eat Toyokawa Inari · · · Such a course is also recommended!
Detailed information
Name: Toyokawakaku Myogonji(Toyokawa Inari Shrine)
Address: Toyokawa-cho, Aichi Prefecture Toyokawa-cho 1
Website: https://www.toyokawainari.jp/inariframe1.html (Japanese)
Name: Matsuya
Address: Toyokawa City Mononmachi 5
Phone number: 0533-86-2825
Website: http://www.ccnet-ai.ne.jp/matuya/ (Japanese)