Cherry blossoms in Kyoto
Famous cherryblossom viewing place in Kyoto is .... ah, I can't write it because all of places are so great.
You can see like below picuture's scene in many areas of Kyoto . . . The picture taken at Ryuhonji Temple in Rakuchu.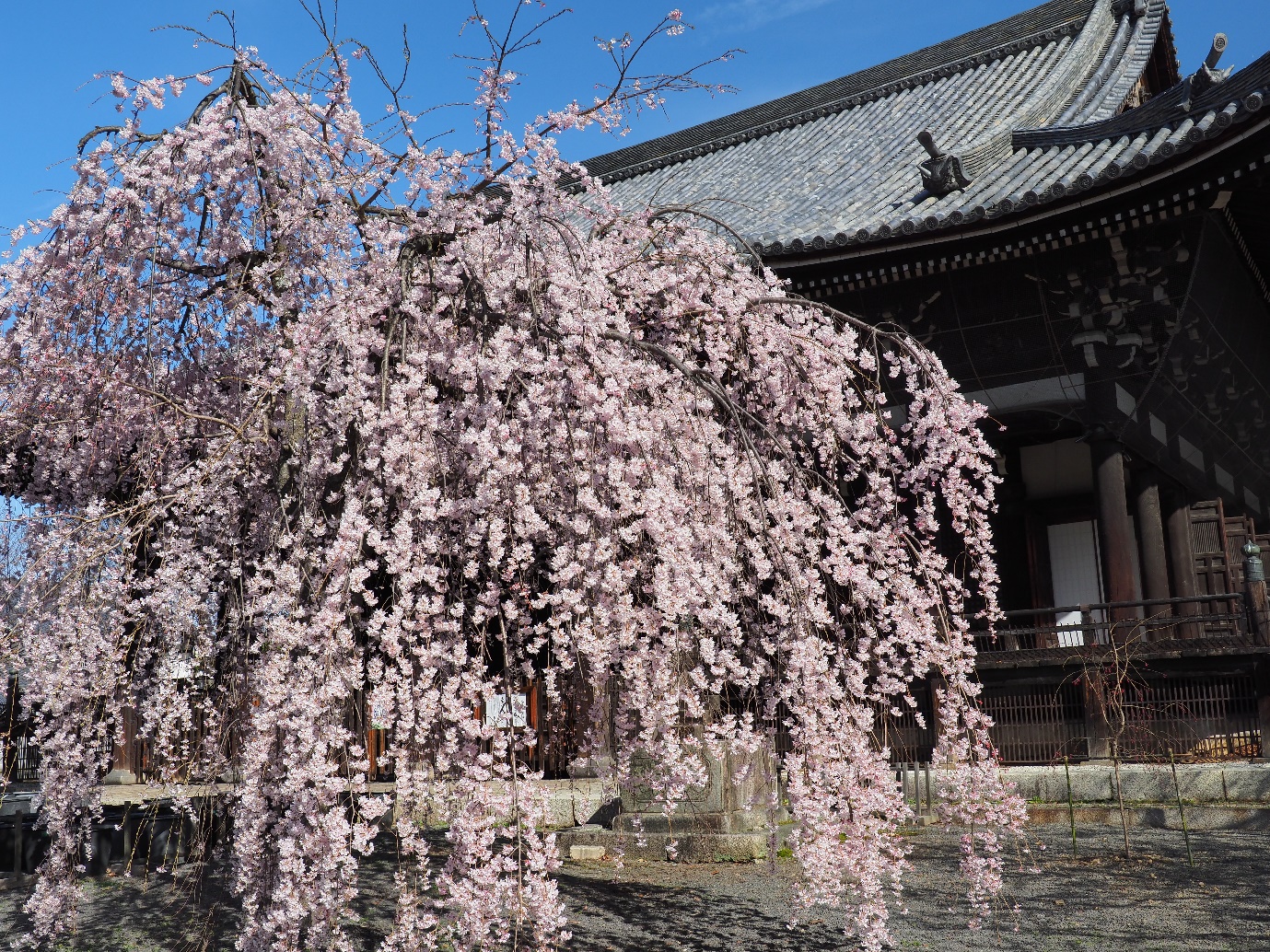 However, during the cherry blossom season, every viewing points are seriously crowded. So, if you don't want go to crowded place, I recommend famous temple in Yamashina, named Bishamondo.
In recent years, it is also a landmark of autumnal leaves which was also used for the JR Tokai poster, so we are introducing it so fast.
In recent years, this place's autumnal leaves picture is used in poster that is created by JR Tokai because it is very beautiful. After that, this place become very very famous and many people recognize there.
The start is JR Yamashina Station!
JR Yamashina station is 5 minutes from JR Kyoto Station so it is very convenient. This station area is under development, now we can find Starbucks coffee.
When you get off train at this station, let's search "Bishamondo" in Map app, such as Google Maps . It will take 20 minutes to get there by walk mountain side's old road.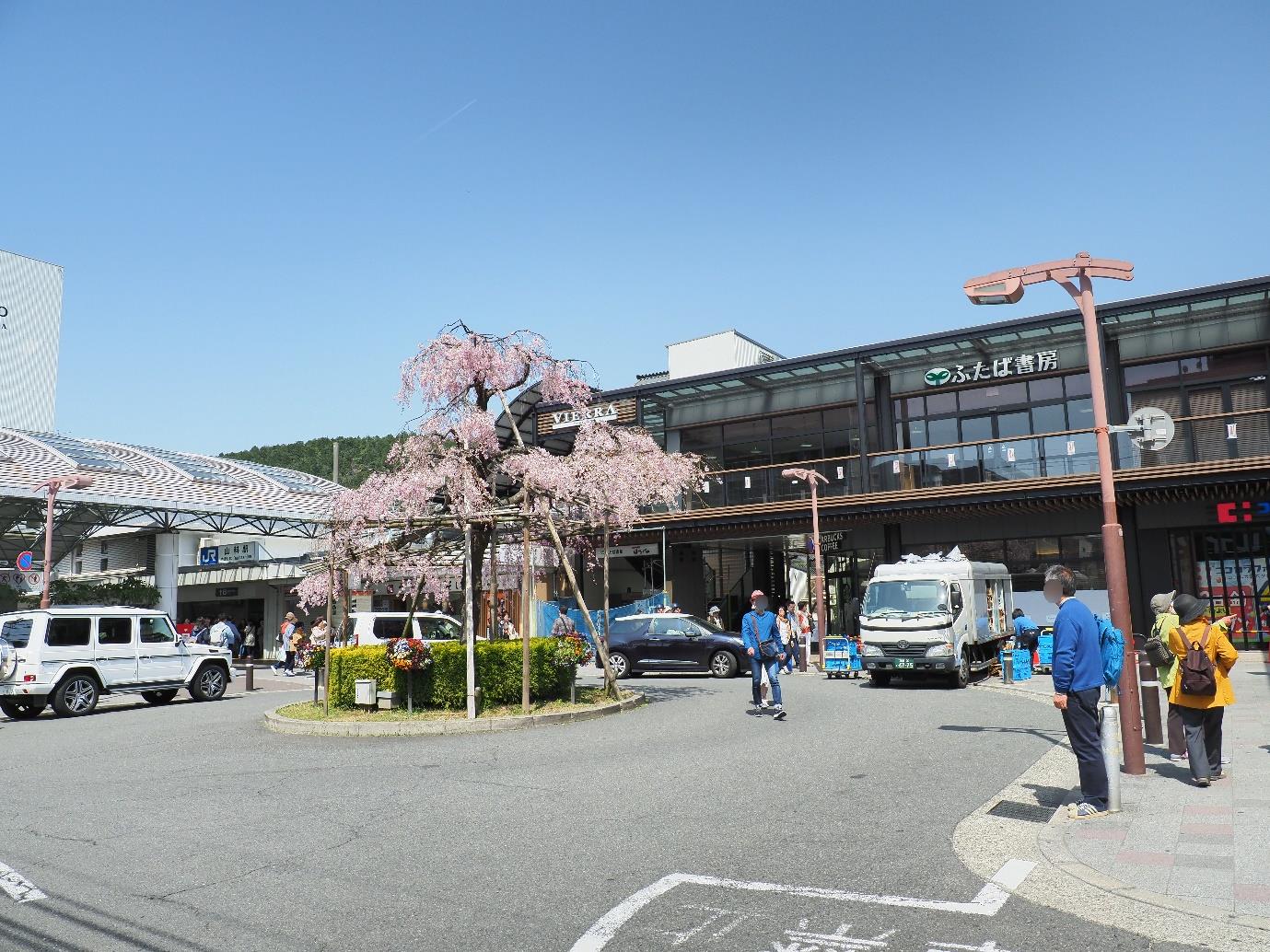 If you walk about 10 minutes from the station, you may see many cherry blossoms.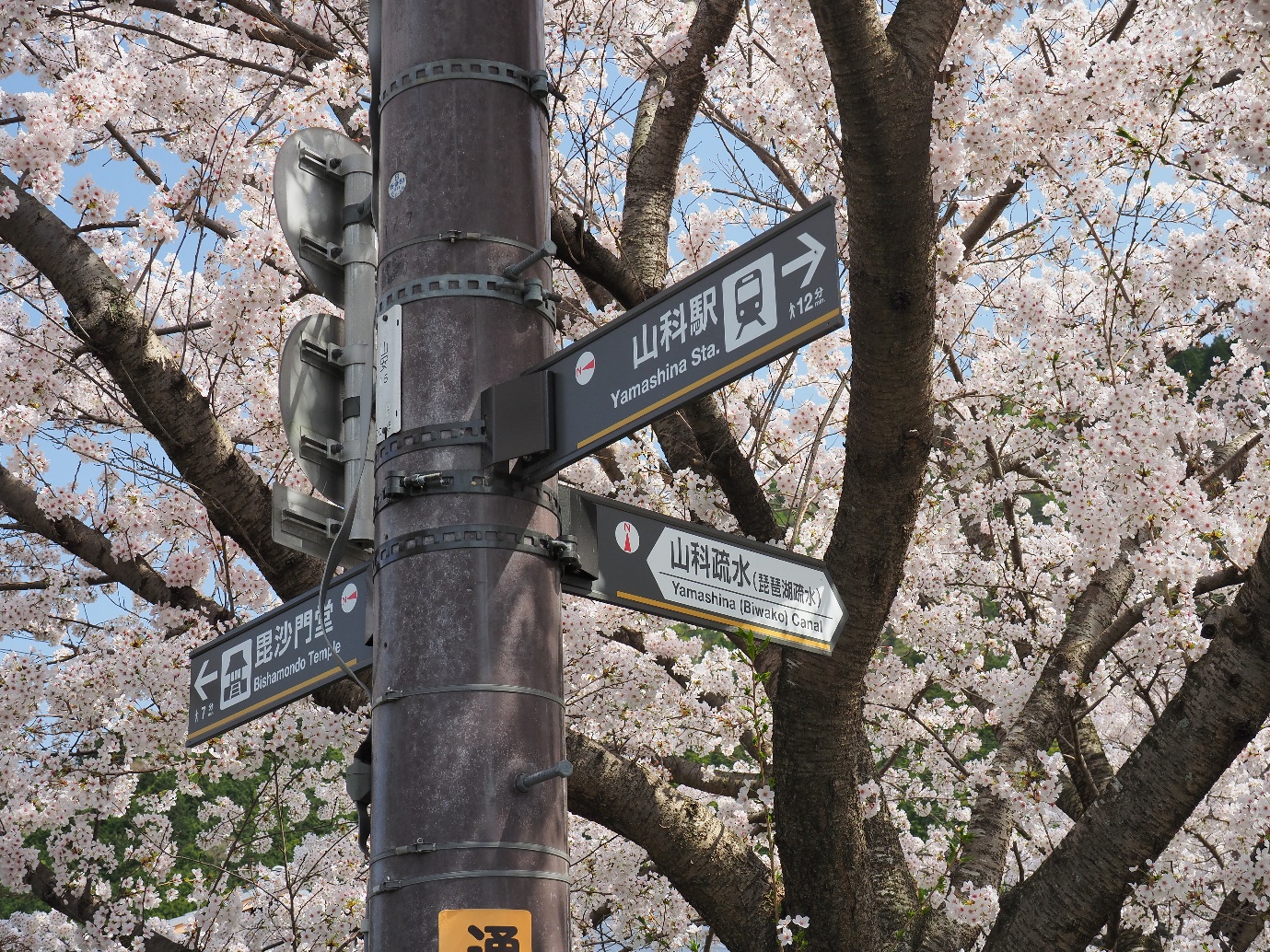 Yamashina hydrophobia (Yasushi Sosui), the contrast between canola flowers and cherry blossoms is wonderful.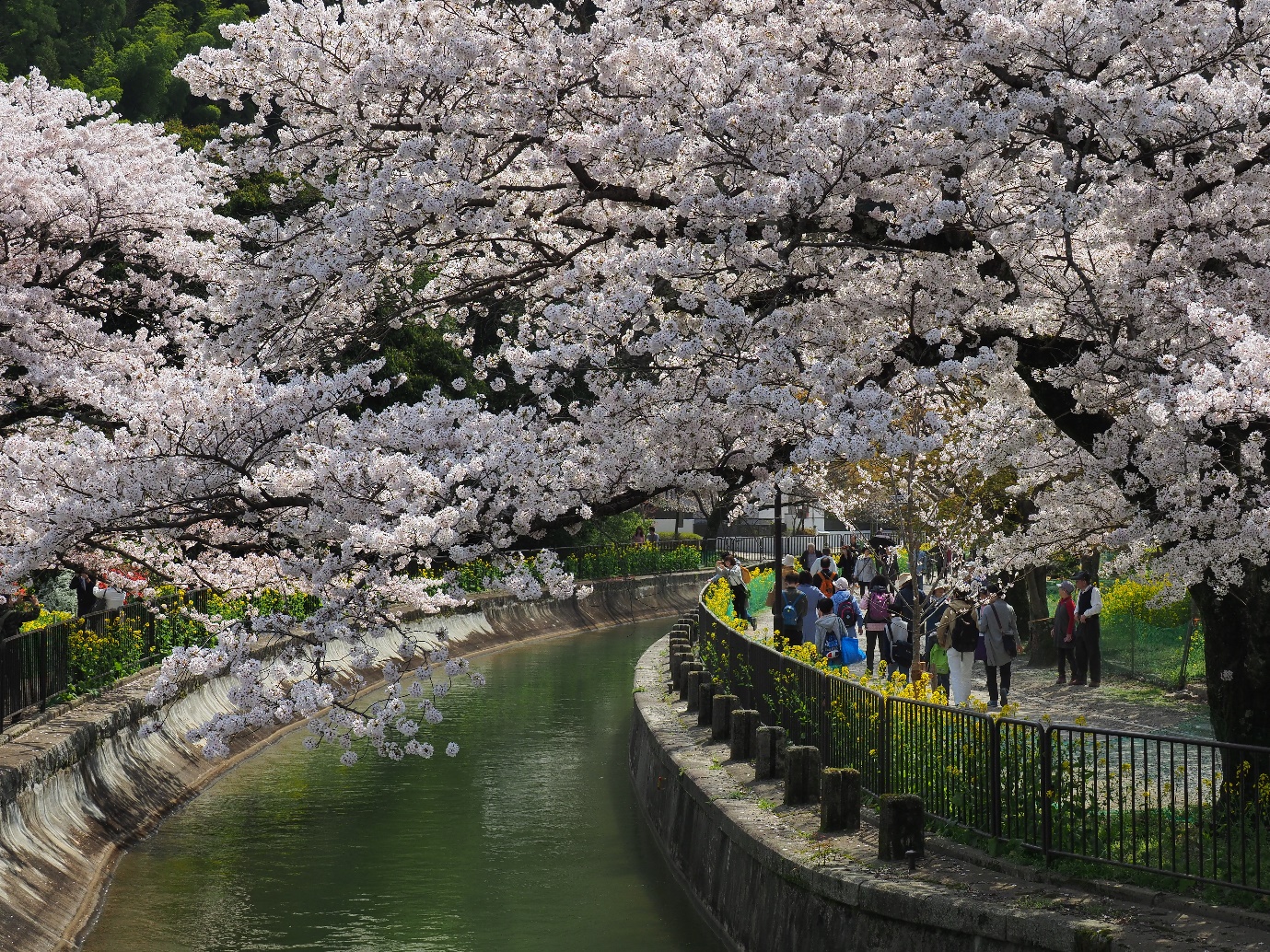 Arriving at Bishamondo
Finally we arrive to Bishamondo. The monument engraved Bishamondo-Monzeki-Ji-in. I explain this meaning later.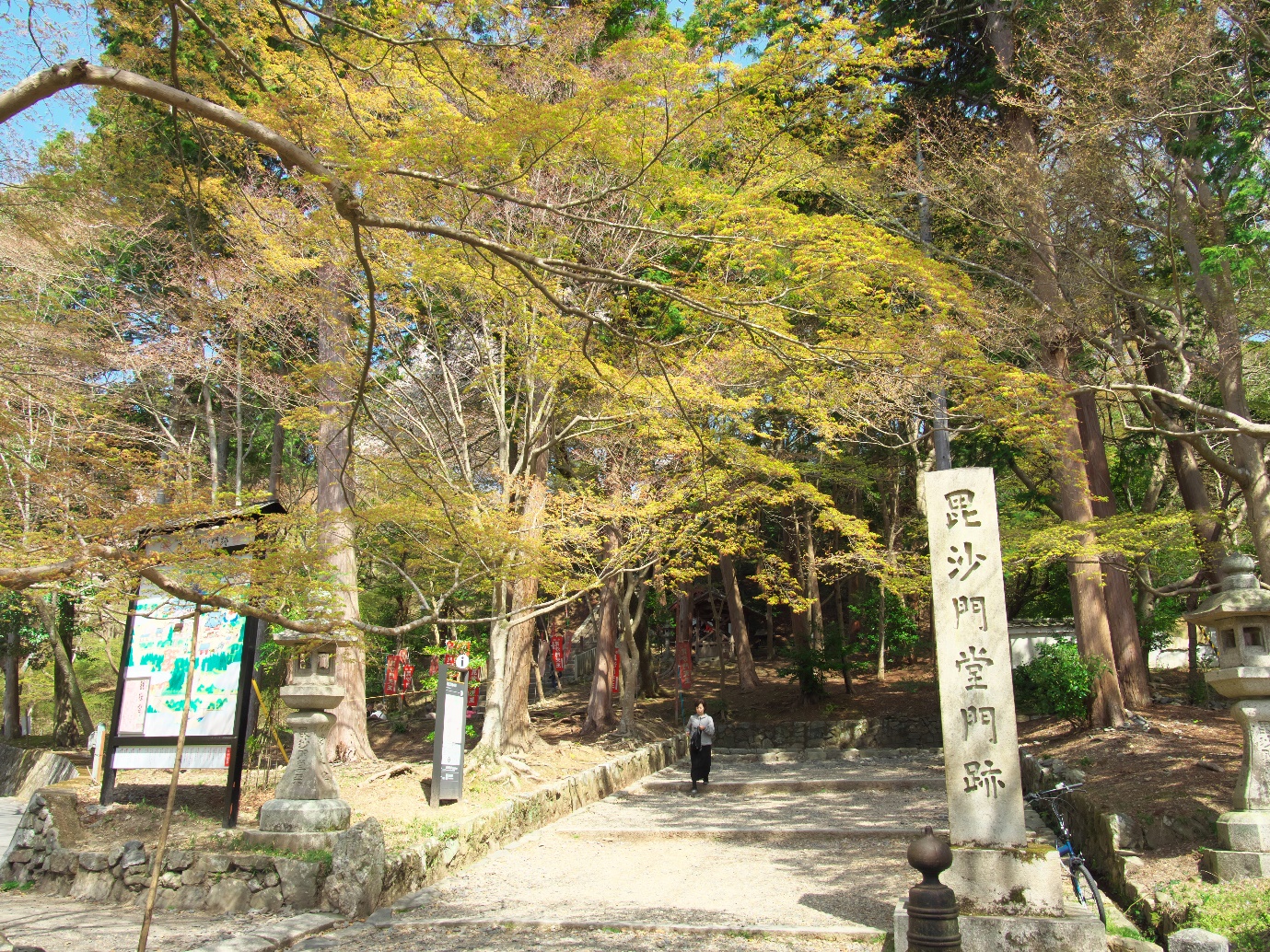 As we look the map, In under area of this map can see Gokuraku Bridge. Let's go for the Nioumon.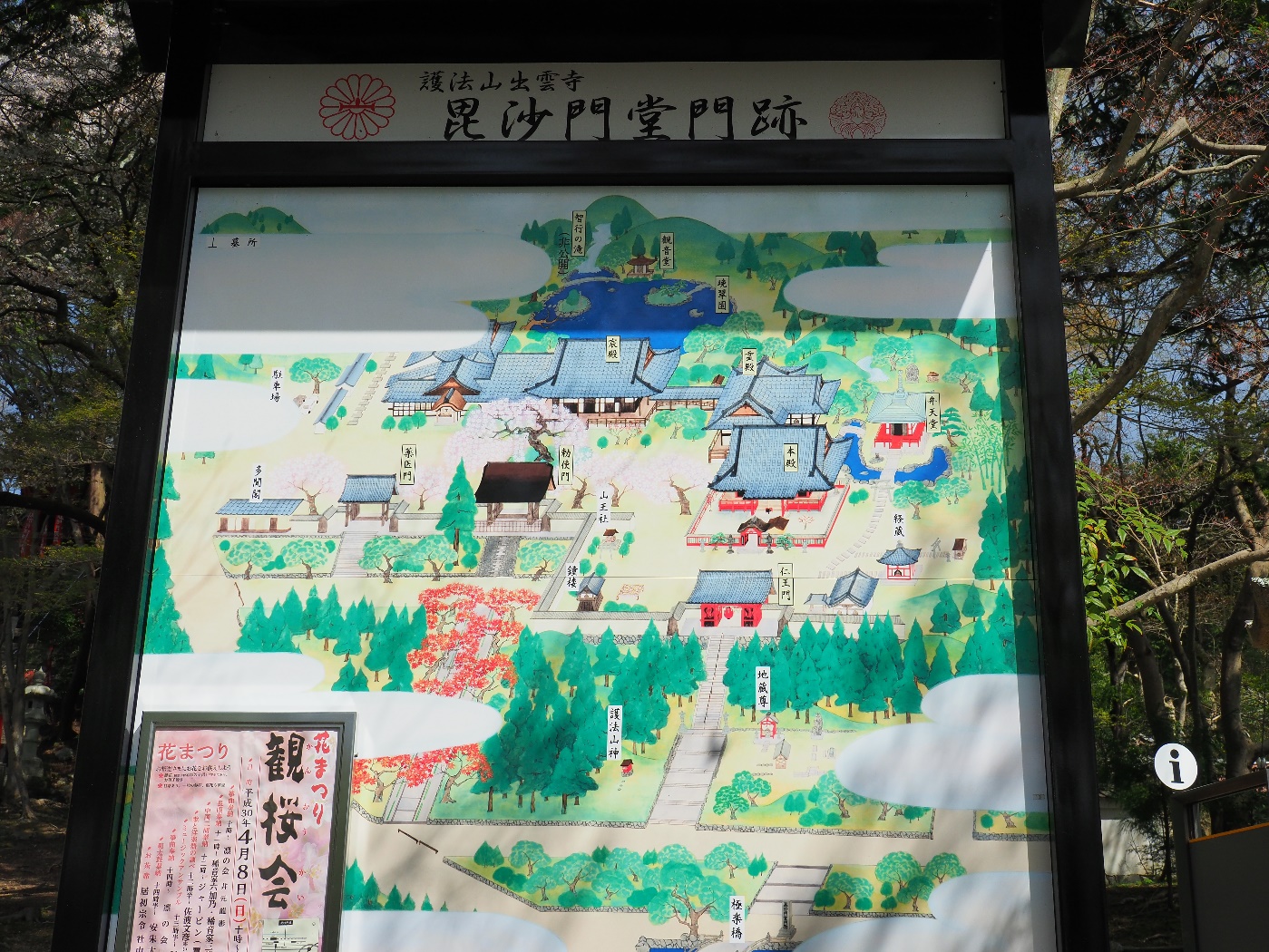 We found Nioumon after a sharp staircase .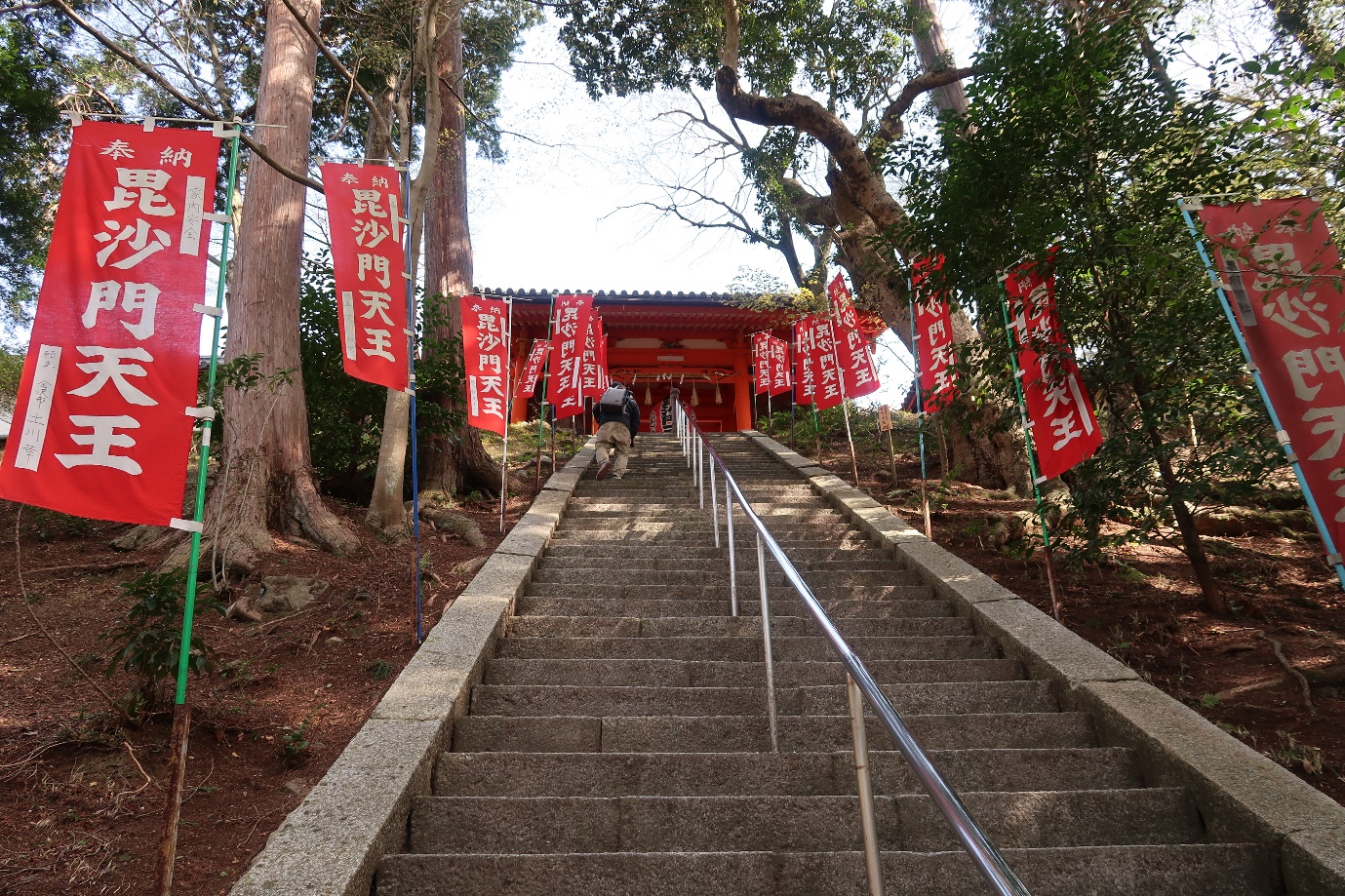 I arrived at Nioumon. Kongo-Rikishi-Zo statue is staring us!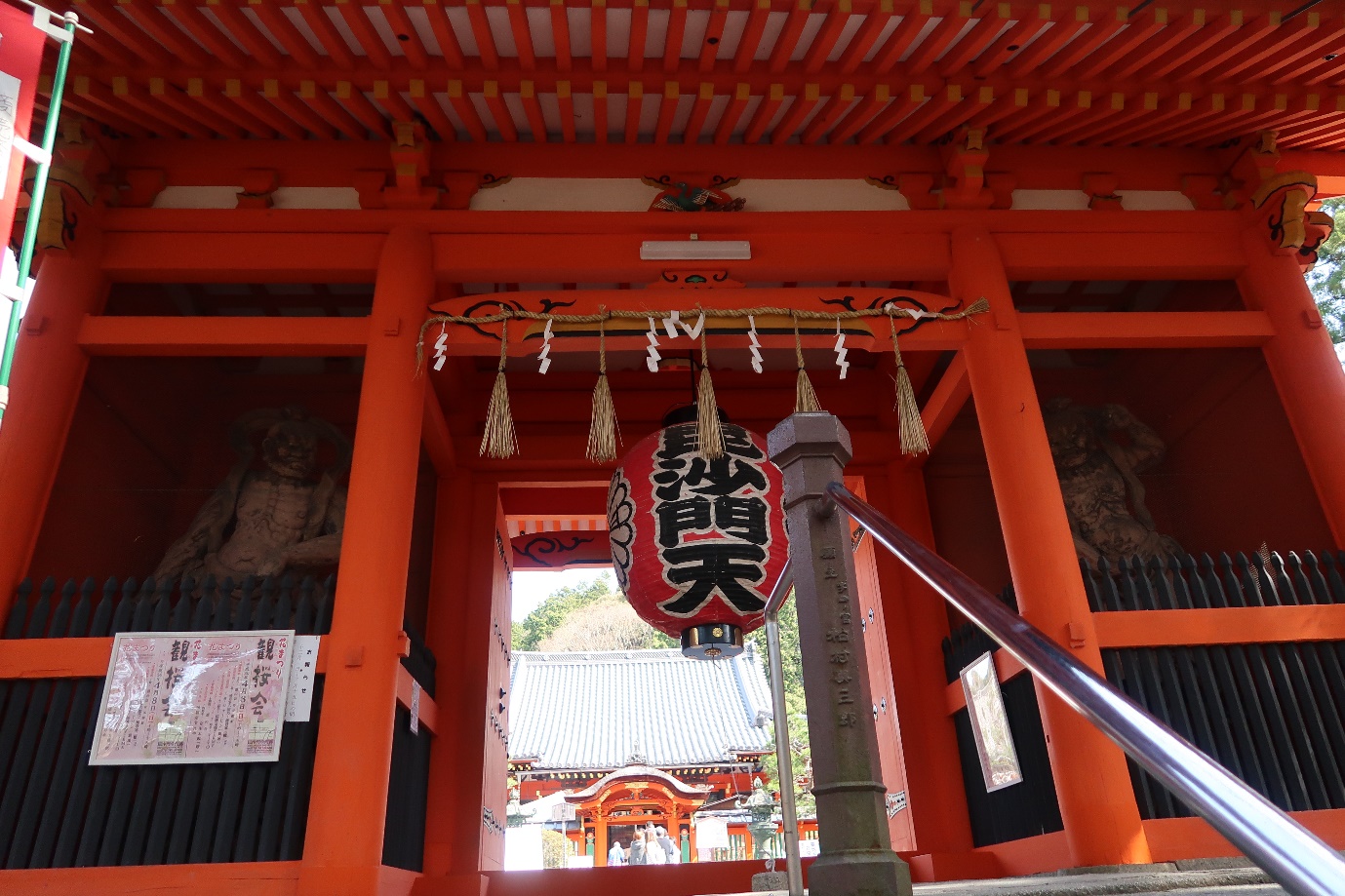 I arrived at the main shrine. It is like a shrine because the Nioumon and main shrine are colored to vermillion. I visited to the main shrine.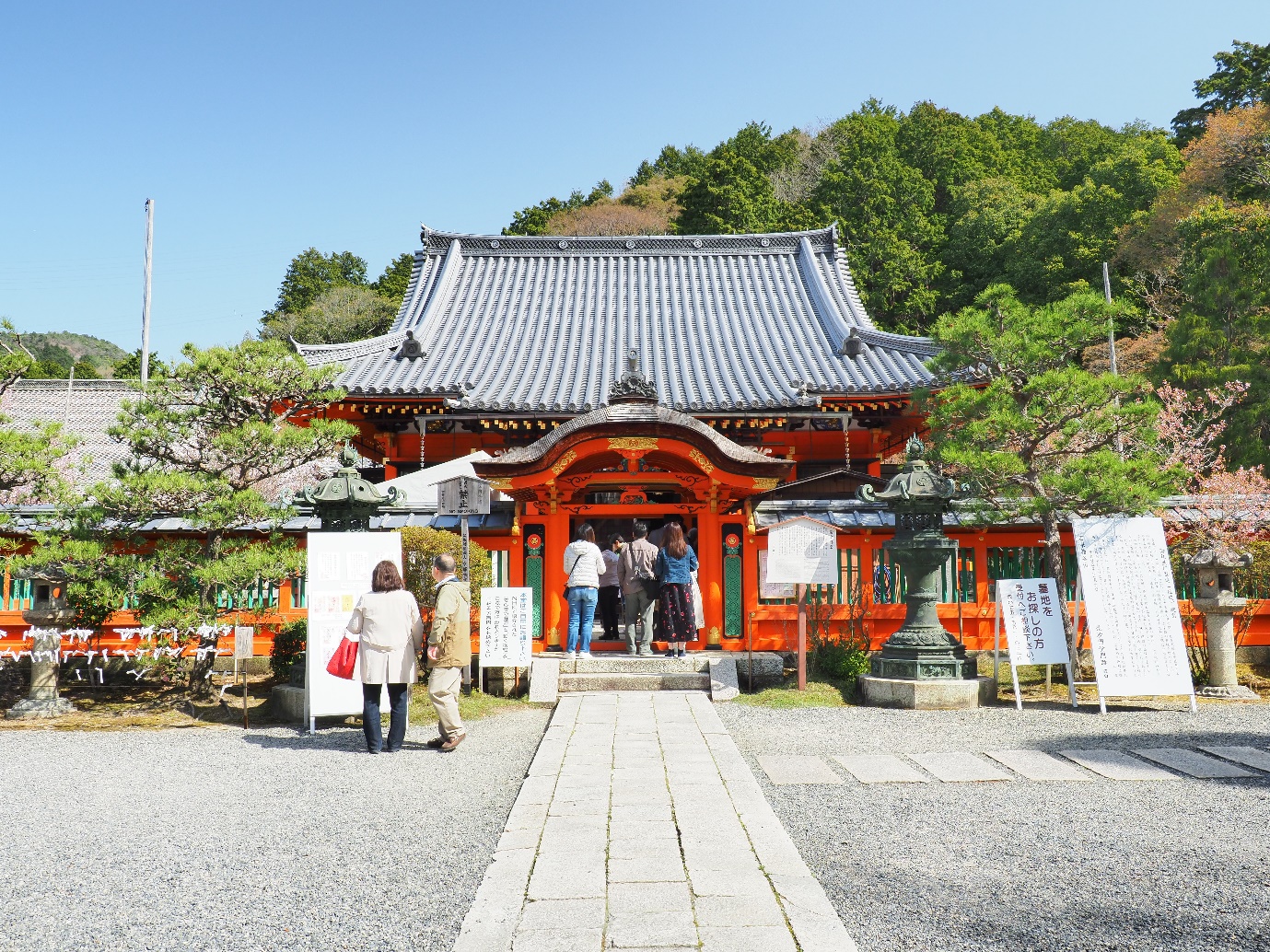 The history of Bishamondo is written on the board.
Monzeki-Ji-In, it is meaning that the imperial family and court noble become the buddhist monasteries of the temple.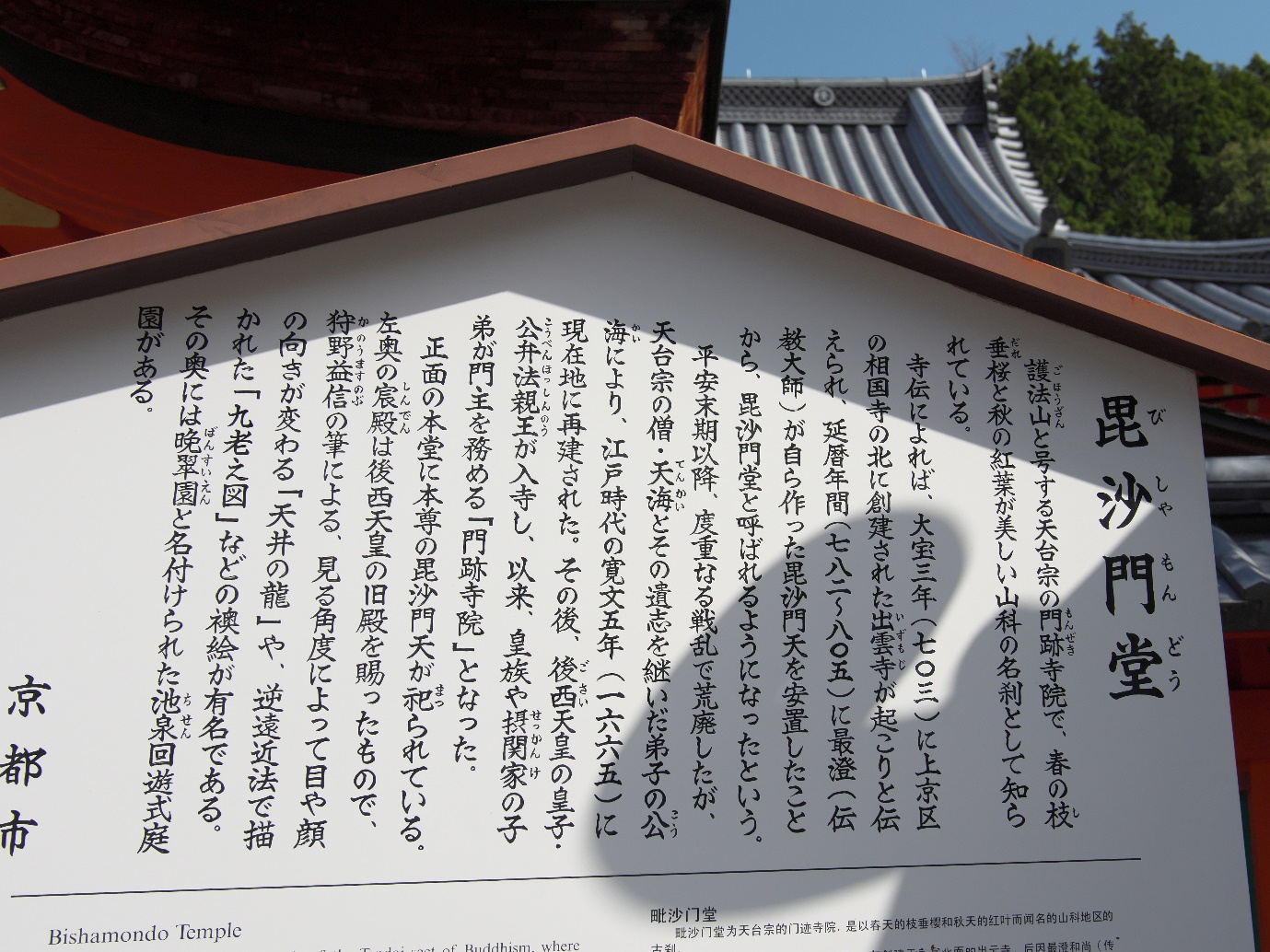 There is a line on the soil wall of the temple where the noble temple like below picture.
This line showing temple noble level and five line is the noblest, so if you visit temple in Kyoto, we recommend you to check it.
Because the number is different depending on the temple, please check it when you go around Kyoto. By the way, five are the highest rank.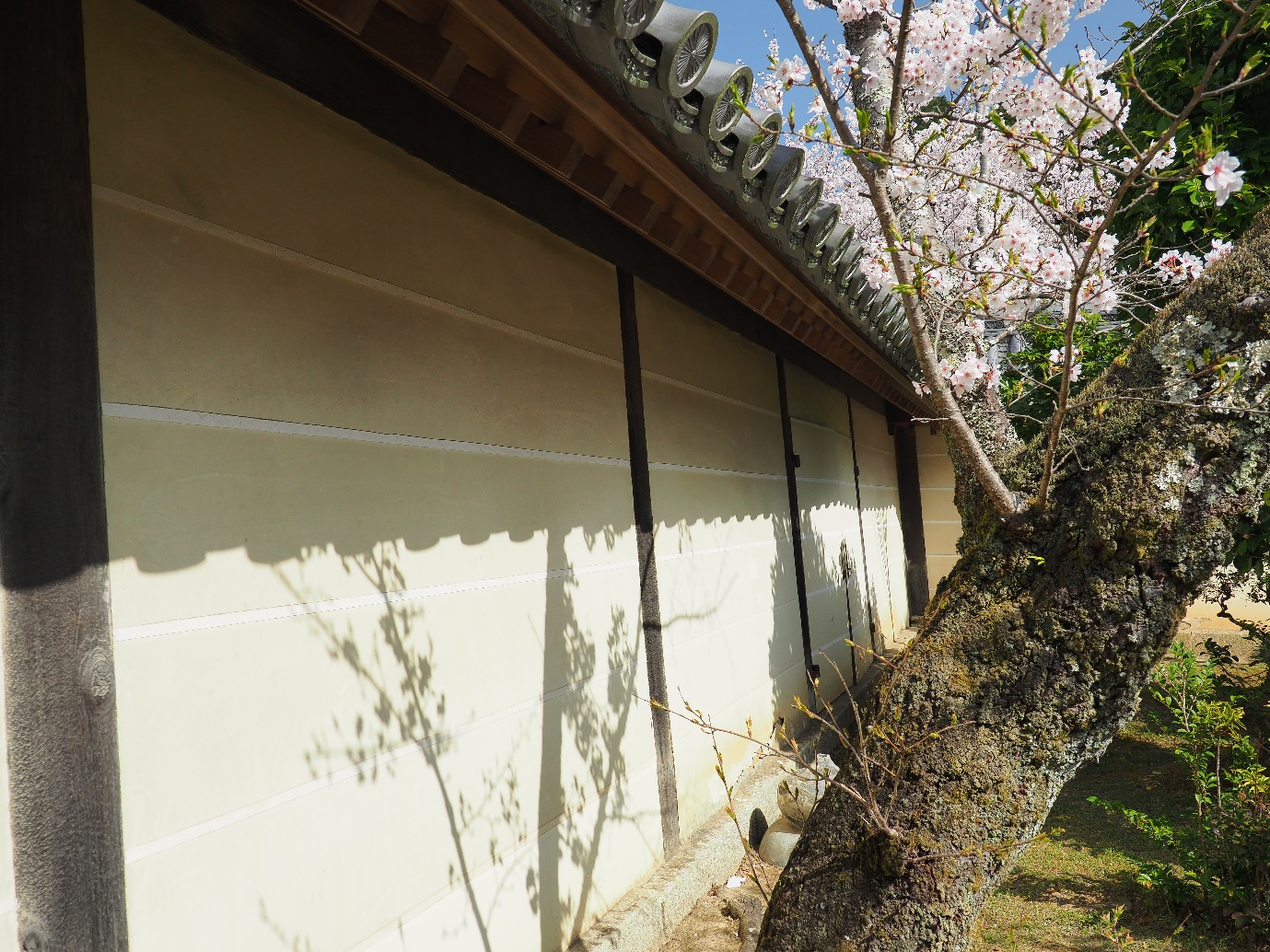 Seeing cherryblossom
Bishamondo has few cherry blossoms, but each one of the trees are special.
This is a cherry tree on the right side of the main shrine.
This picture taken from left side of main shrine.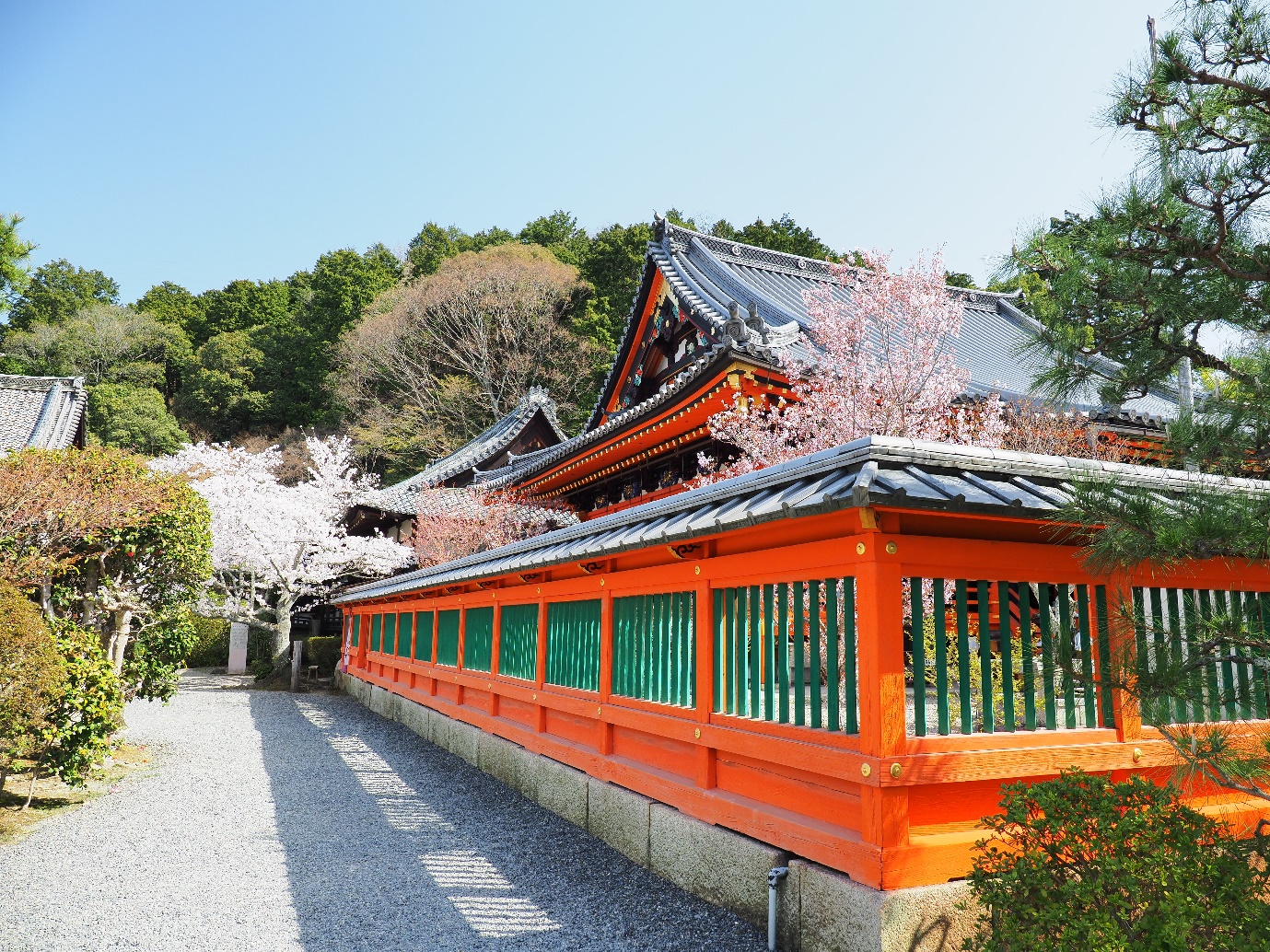 手前には、満開のイトザクラです。
In the front of there, we can see droopy-branch cherry tree (Itozakura) in full bloom.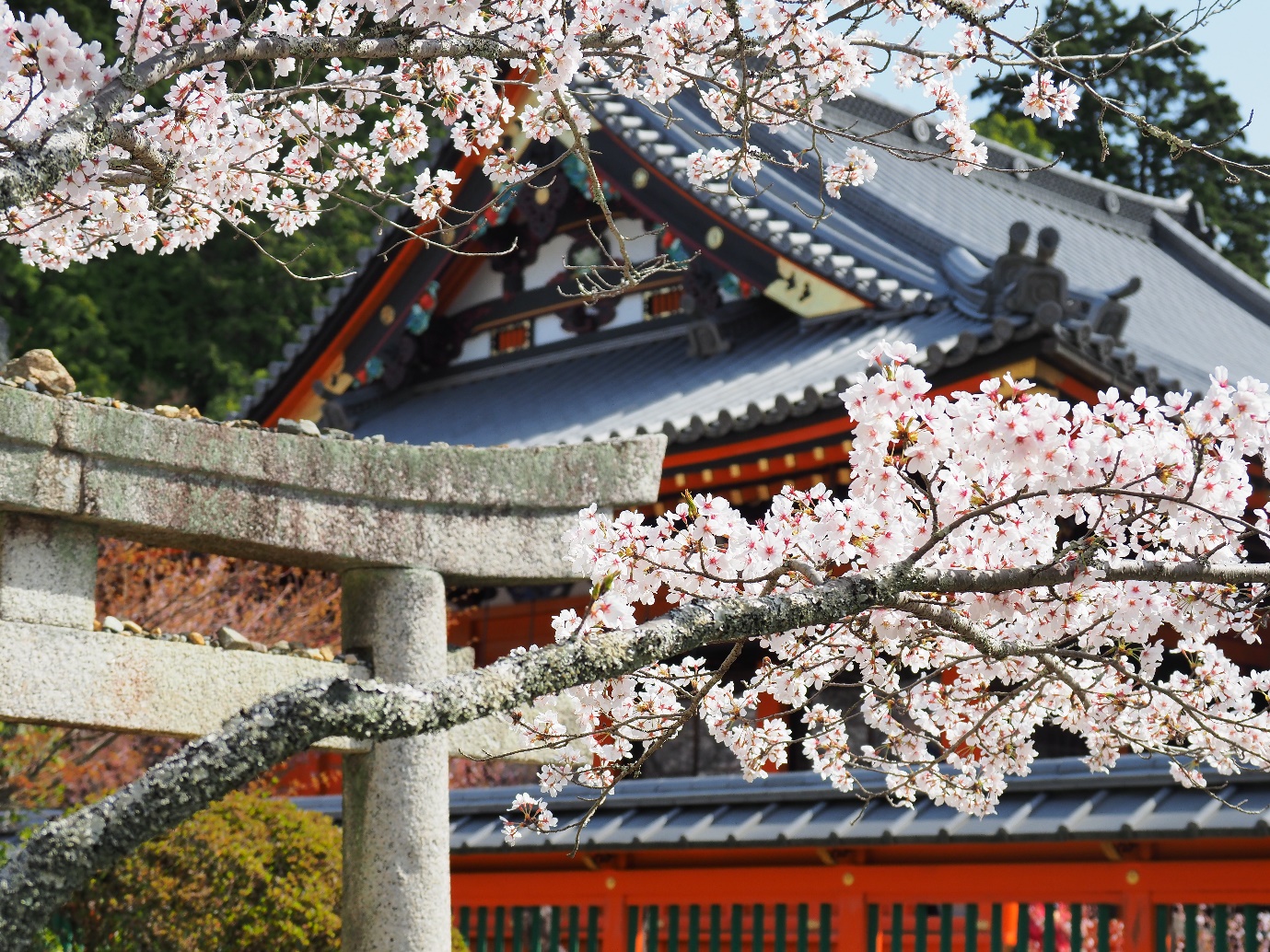 続いて、宸殿(しんでん)横の「毘沙門しだれ」が見事です。
Then, Nice Bishamon Sidare(Weeping Cherry) also can see in the side of Shinden.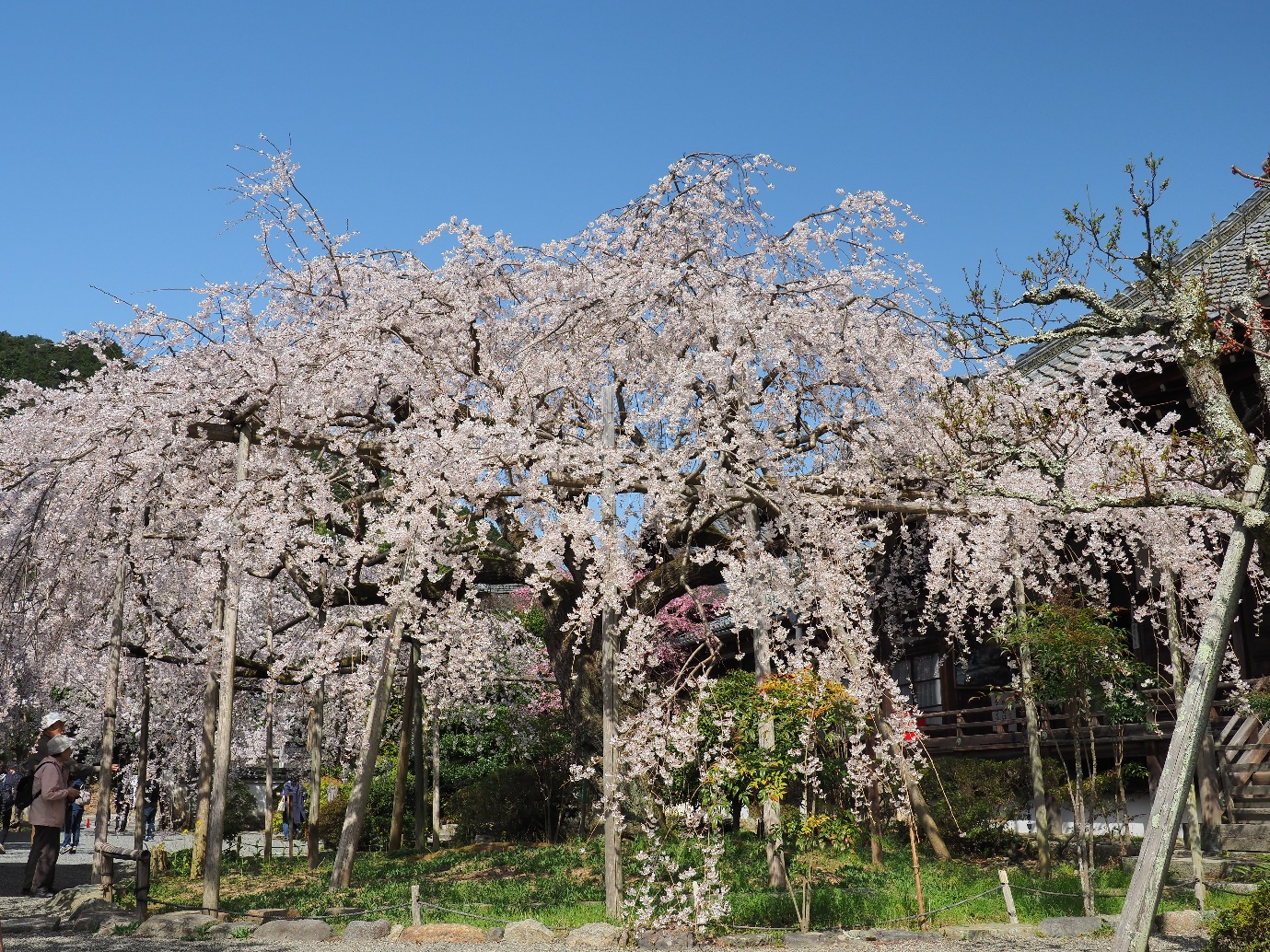 On the board, it wrote that about "This tree ages more than one hundred years".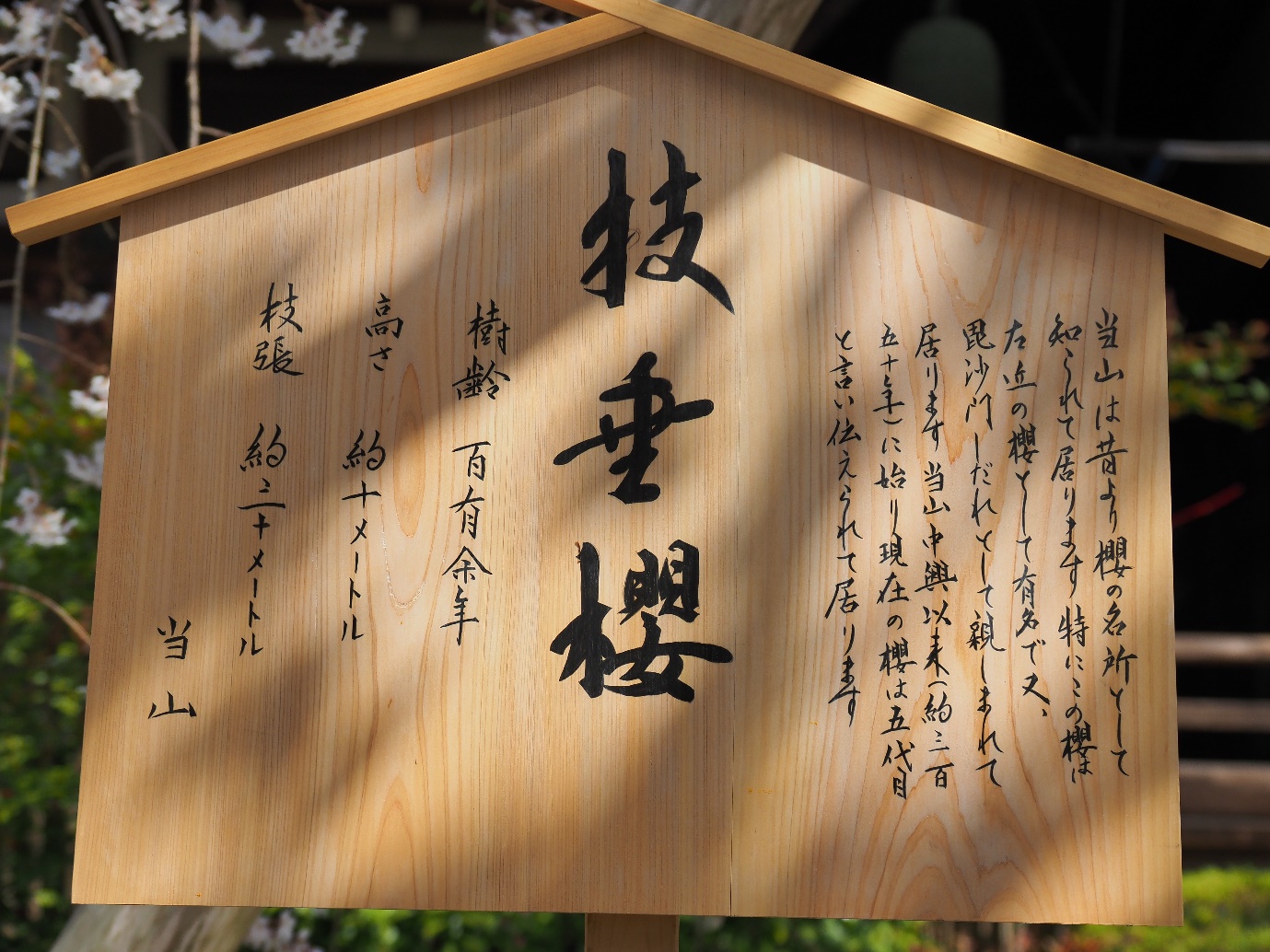 I also felt energies in petals.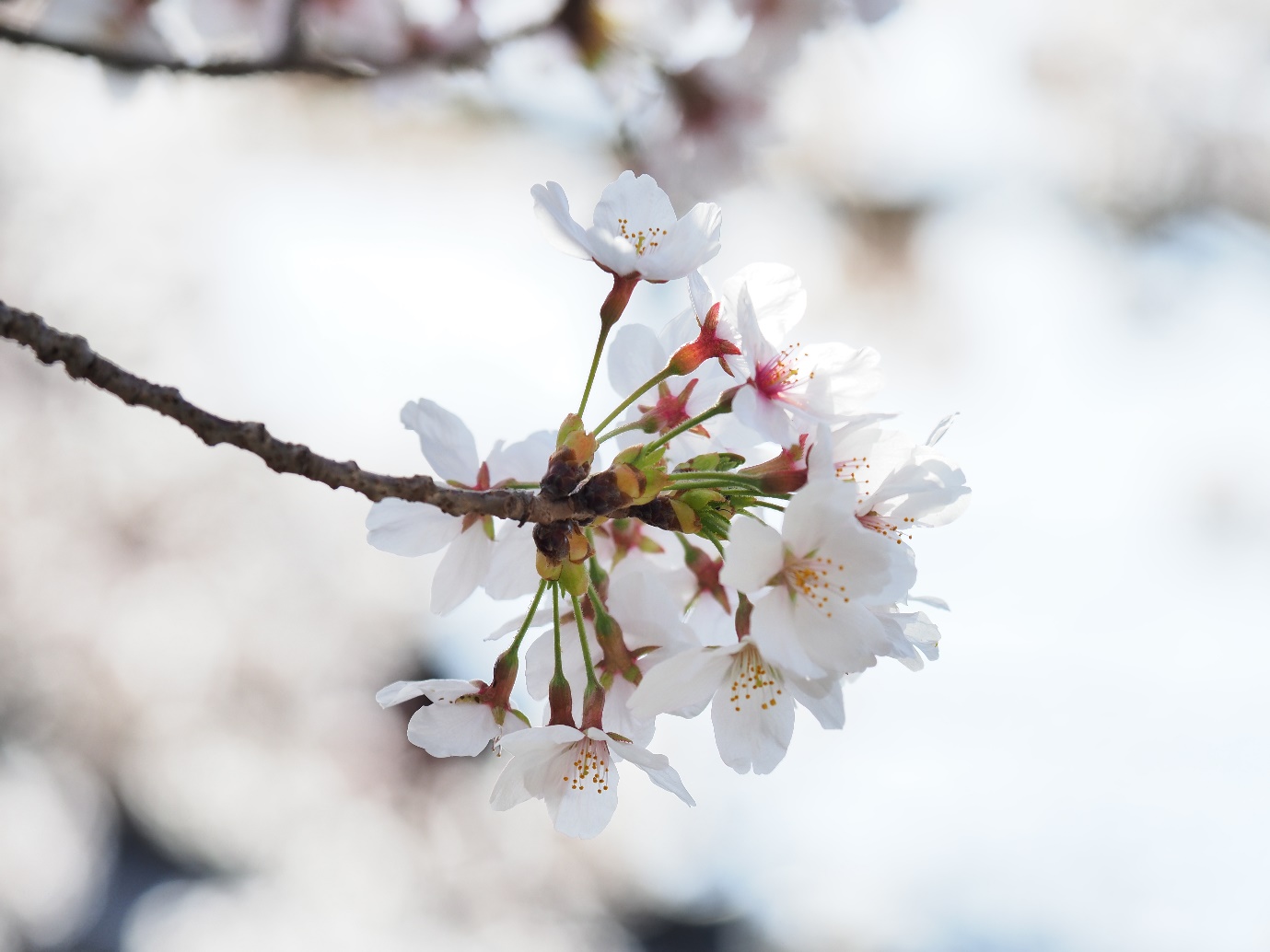 It is felt that the branches of the tree trunk are also tougher.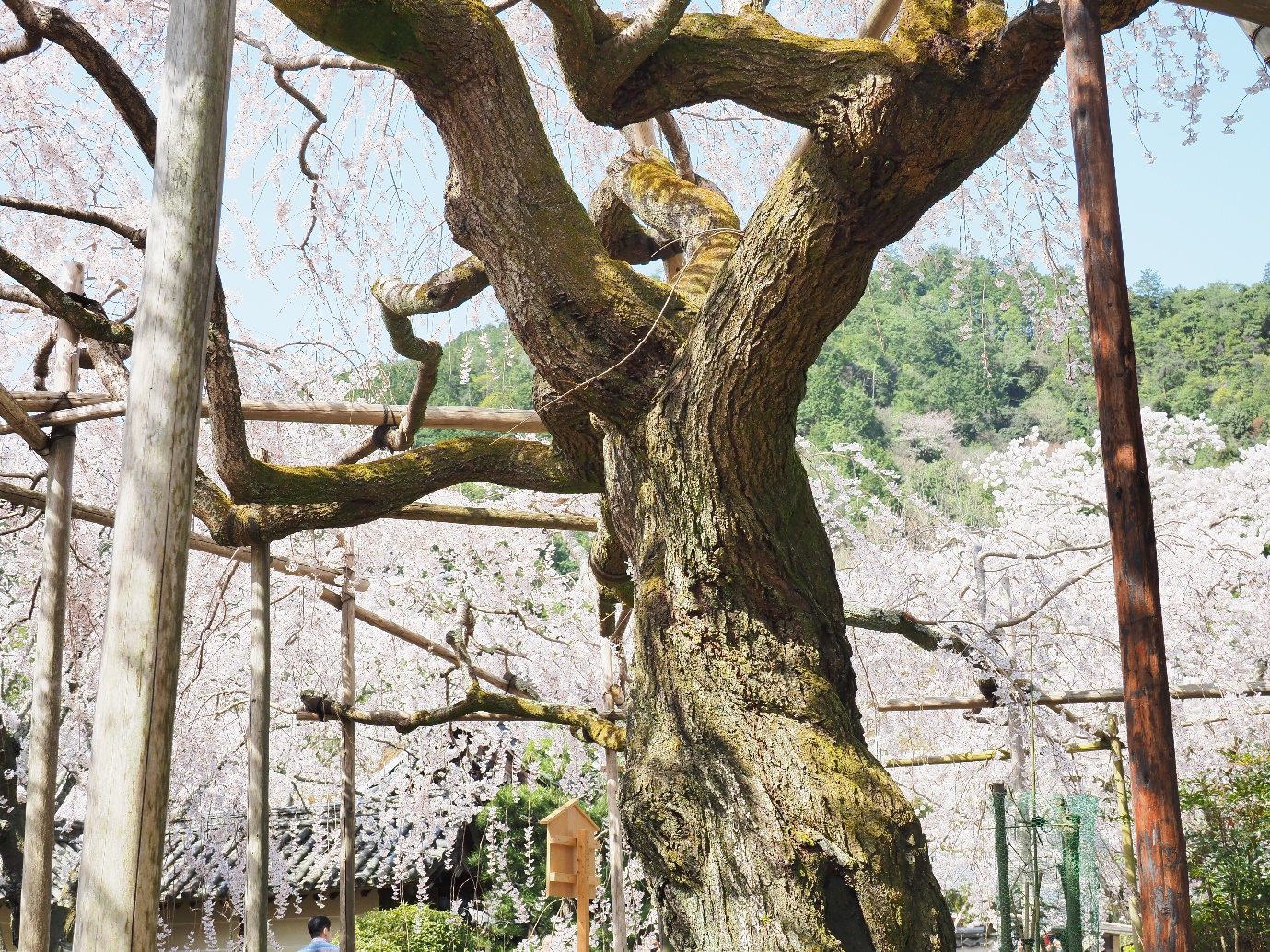 A side supporting role(canola flower) which further complements the main role(cherry blossom) was also shining golden color.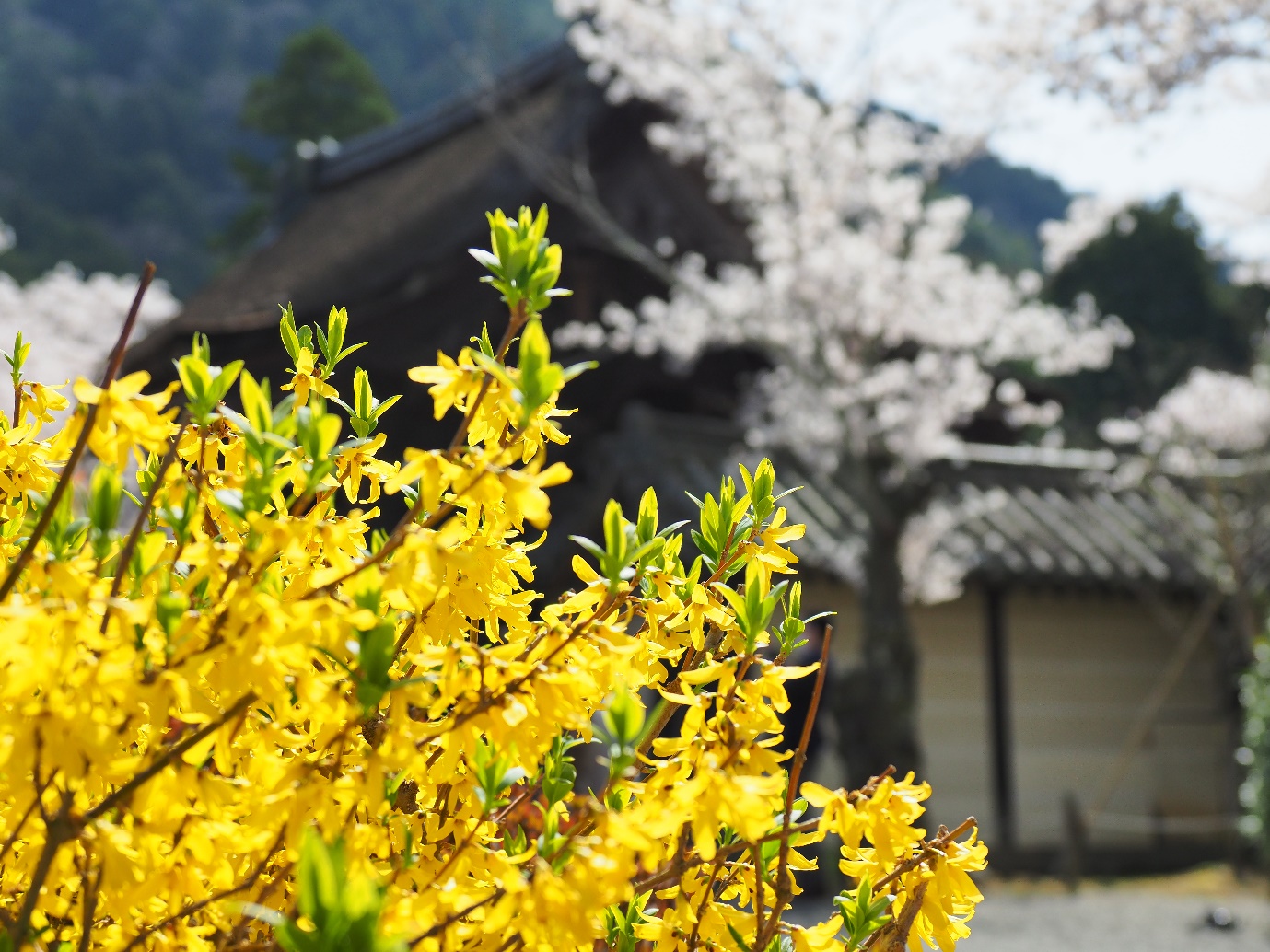 As seen from the approach, cherry blossoms are also beautiful with dignity.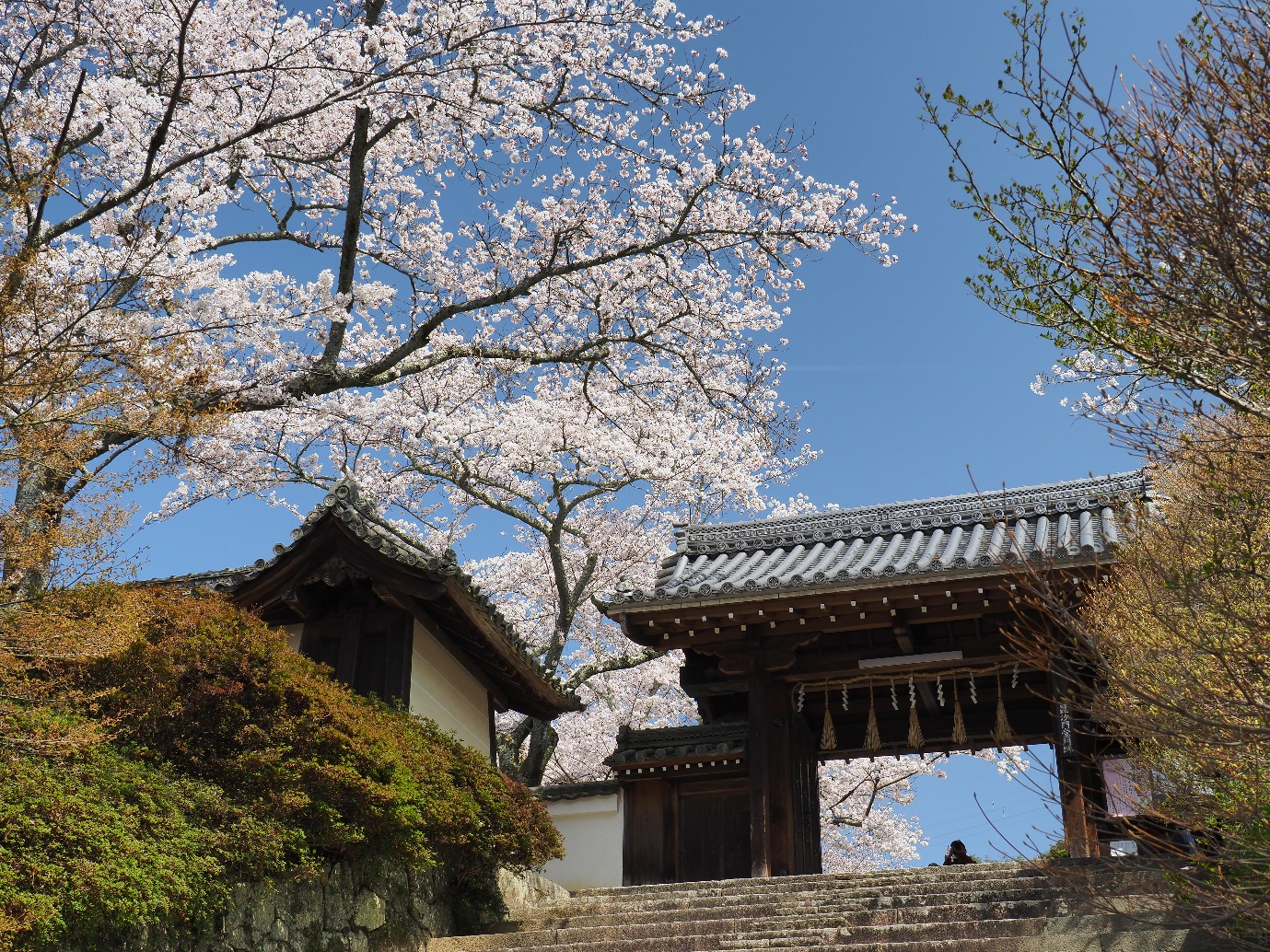 Well this time, I introduced "Bishamondo".
The time of autumn leaves is also wonderful, so you should visit there.
More information
Name:Bishamondo monzeki
Address:18 Anshu-Inariyama-Cho, Yamashina-ku, Kyoto-shi Kyoto 607-8003
TEL:+81-75-581-0328
Official Website:http://www.bishamon.or.jp/