Kyoto Kodaiji is a temple that North Mandokoro (Nene) who was the main room of Toyotomi Hideyoshi created to mourn Hideyoshi.
A special worship of the evening is held four times a year in the spring, summer, autumn, winter, but it is very popular because it is in the vicinity of Gion.
Previously, I have watched it during the day, but this time I went to a special nightly worship.
Go through Yasaka Shrine and go to Kodaiji
This time, I walked from Keihan Gion Shijo Station.
Tourist information is maintained in the station premises, and guidance in English, Chinese and Korean is enriched.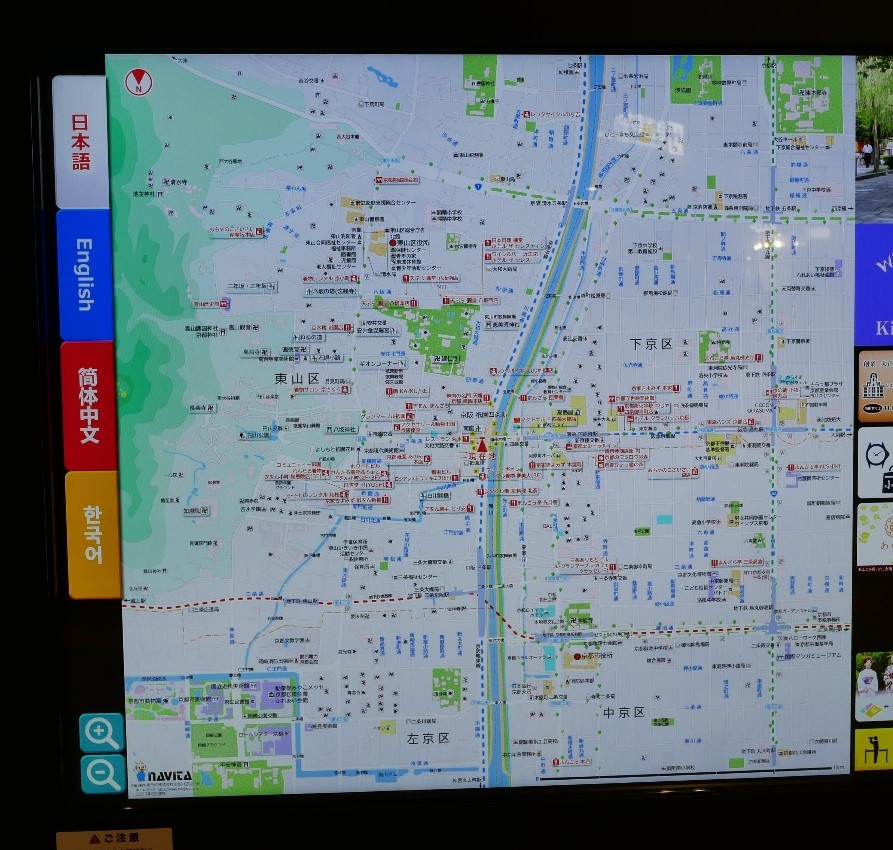 It is safe because the directions to the popular spot from Gion Shijo station are also substantial.
Therefore, at Gion Shijo Station, it is overflowed by overseas people.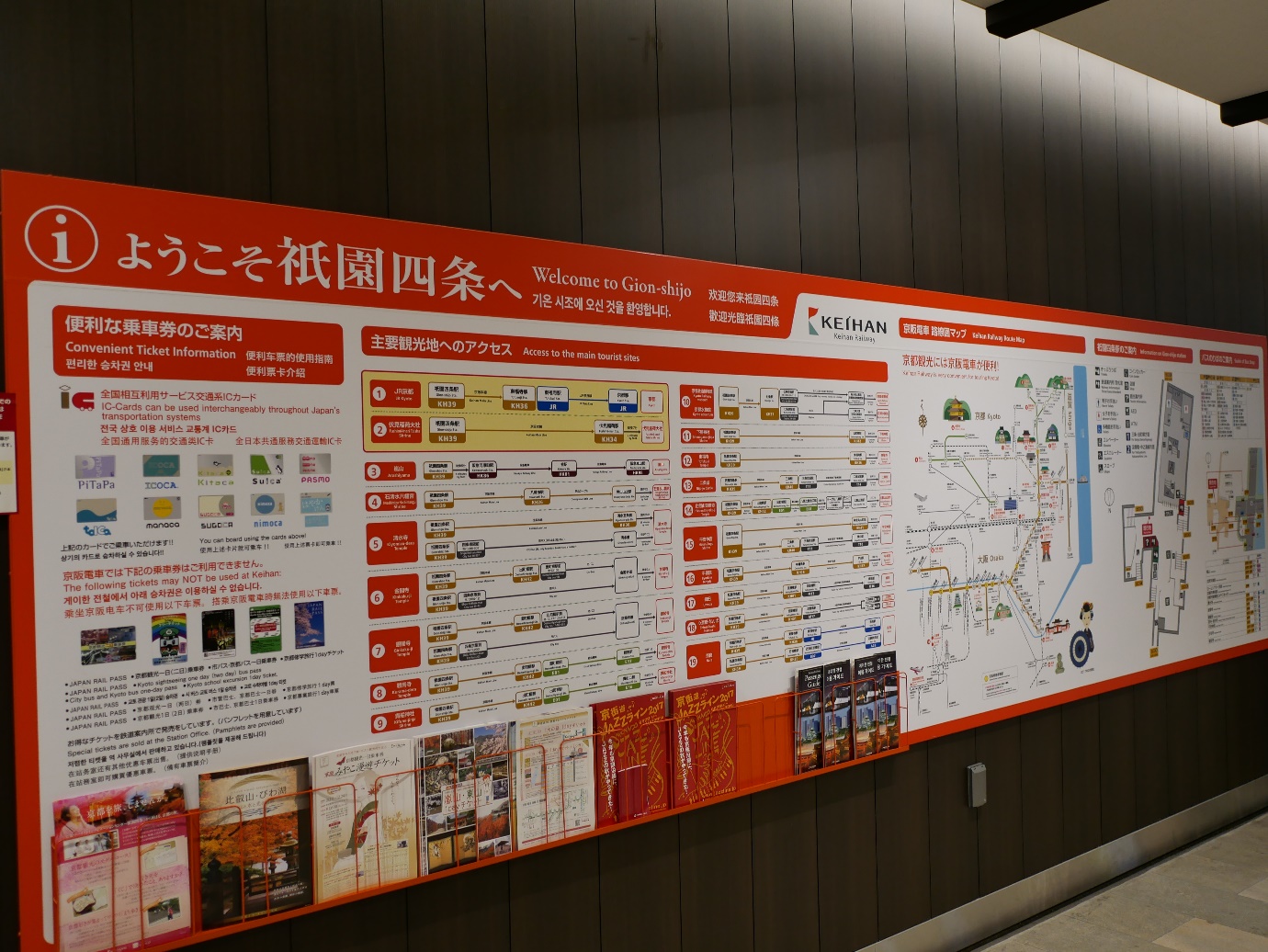 In order to go to Kodaiji, let's aim at the direction of Yasaka Shrine.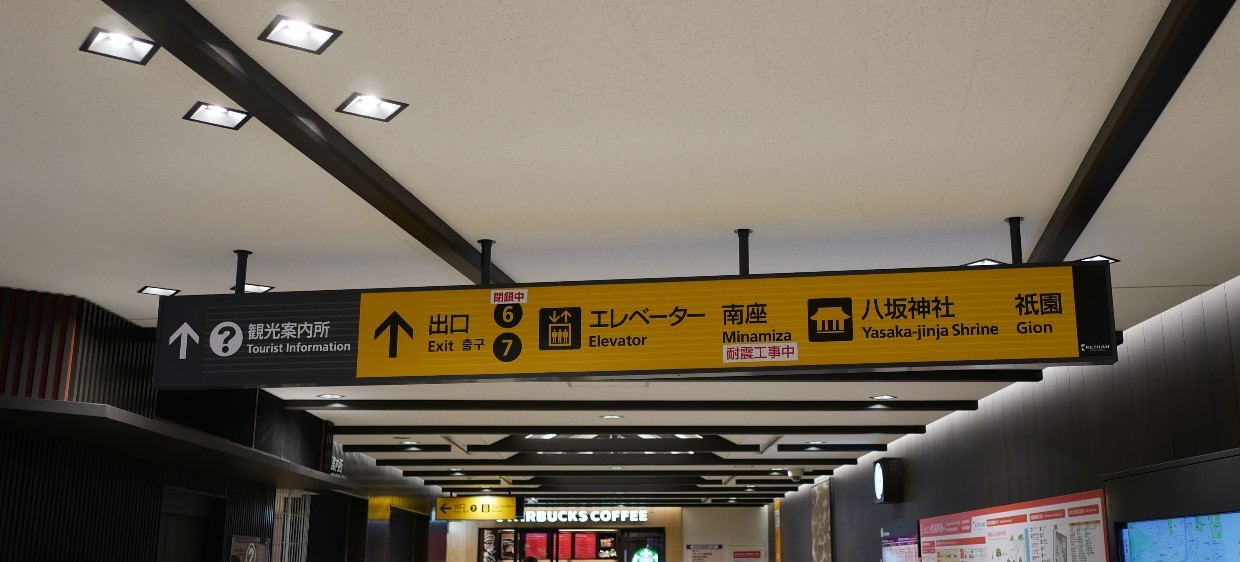 As soon as you leave the station, Shijyo-dori is on the Minami-za (taken on 7th October 2012). Currently it is closed during earthquake-proof construction.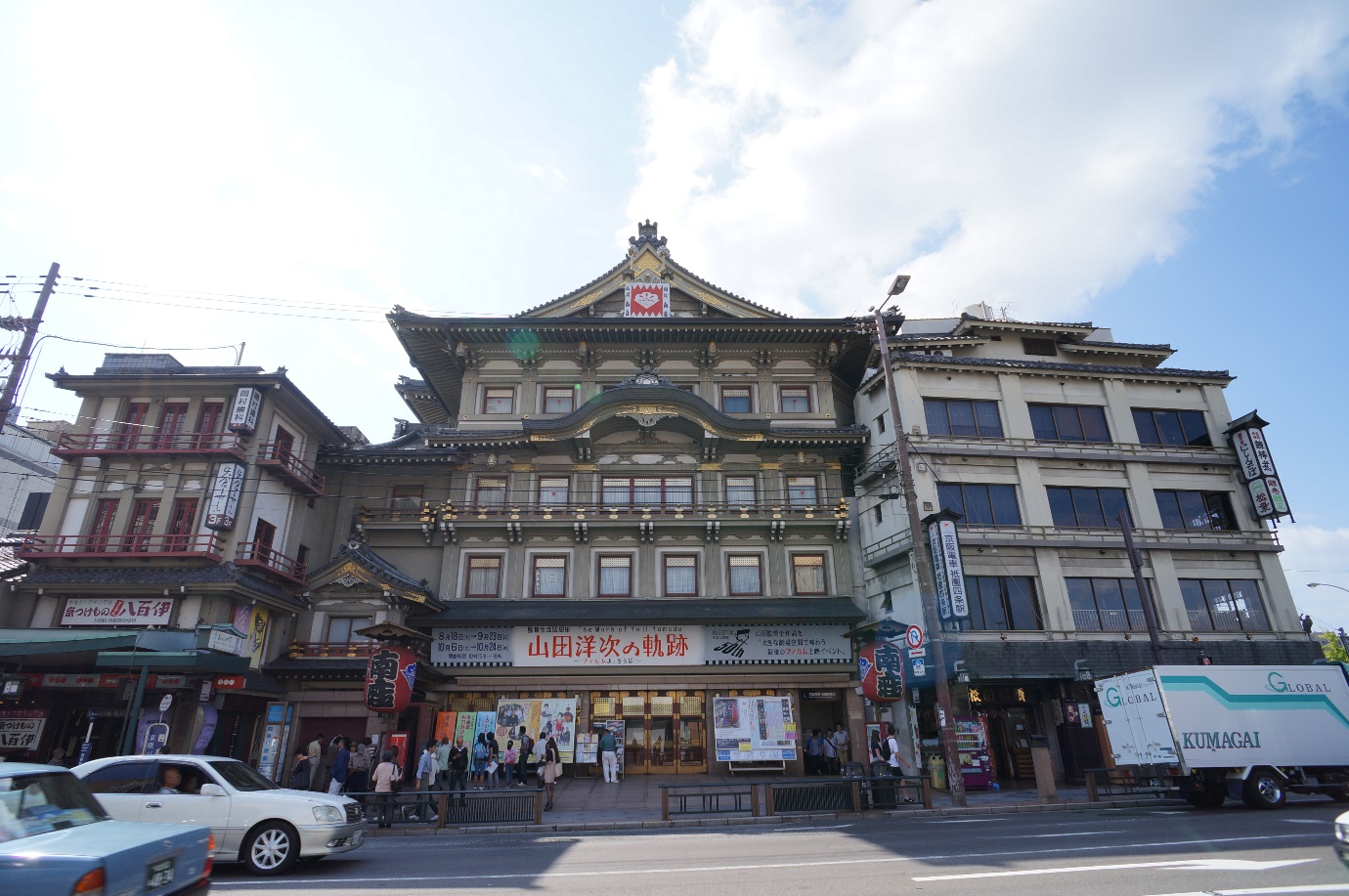 When you walk on Shijyo-dori with Minami-za on your left, the vermillion gate will be visible.
I will arrive at Yasaka Shrine when I walk for 10 minutes.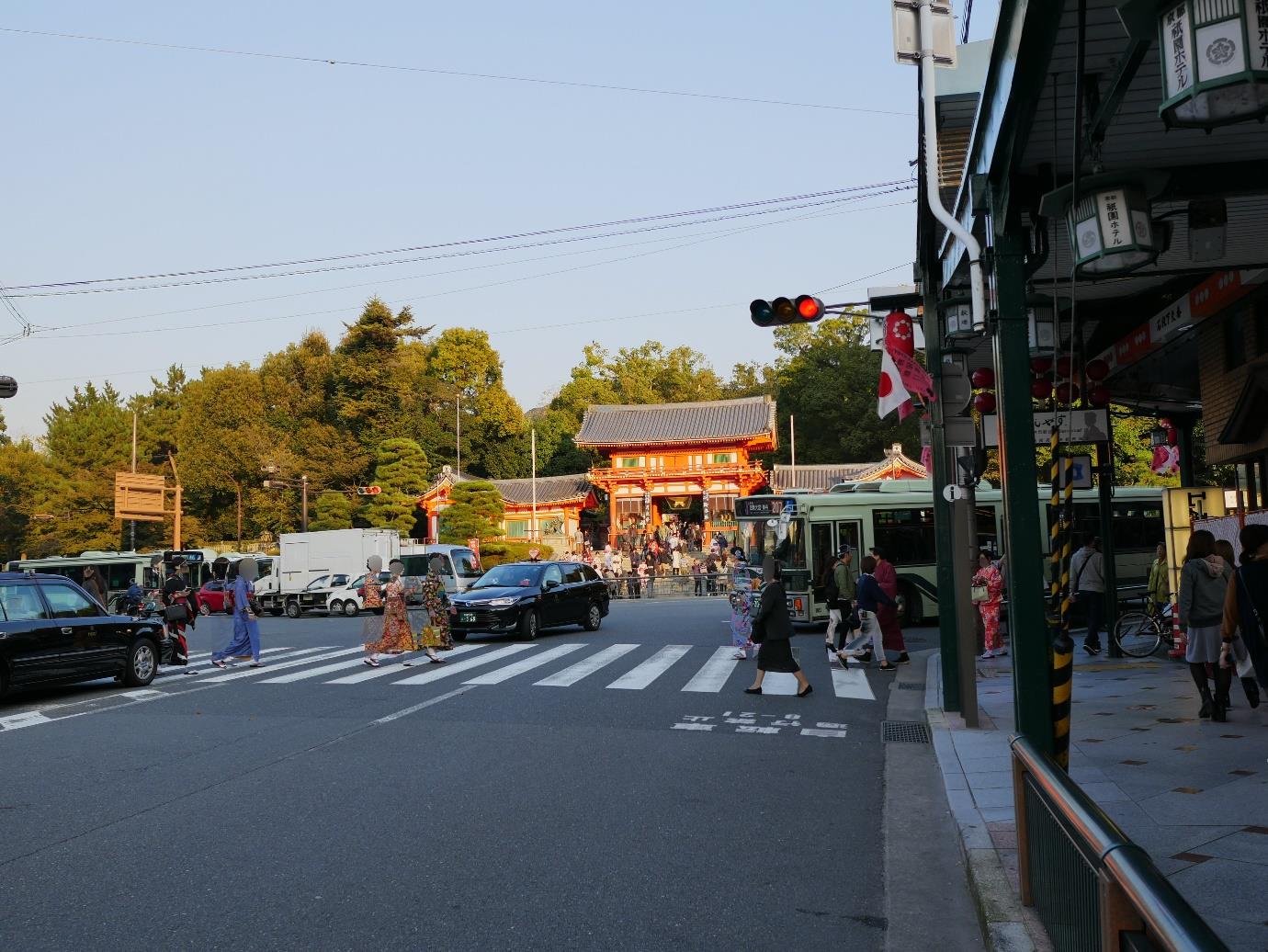 Actually, it seems that it can be seen only in Lawson, Kyoto at this intersection.
It is designed according to the cityscape of Kyoto.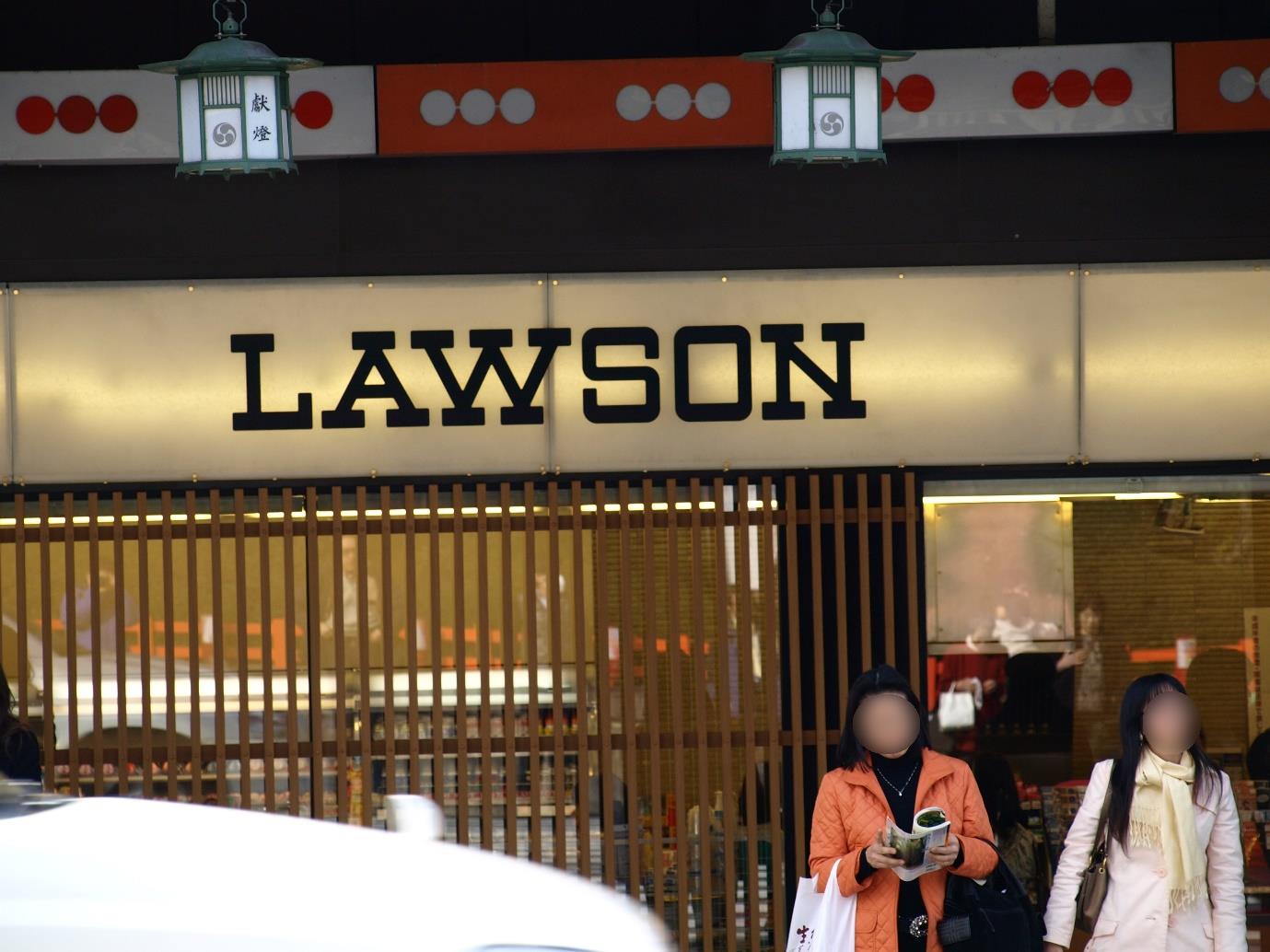 The vermilion gate is full of those wearing kimonos. Correctly, it is called "Orthodox gate".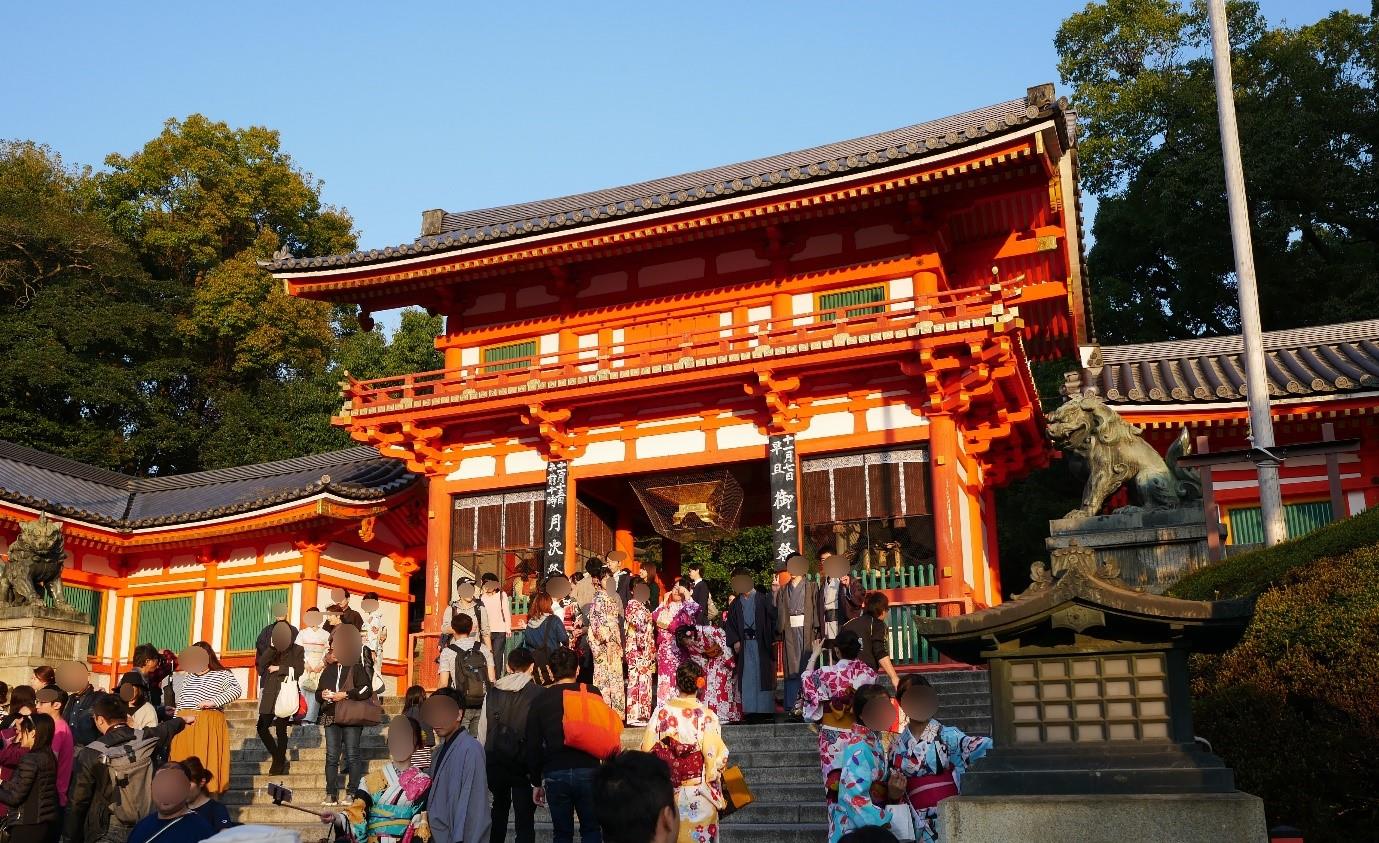 If you are lucky in the precincts, you can find such a wonderful thing.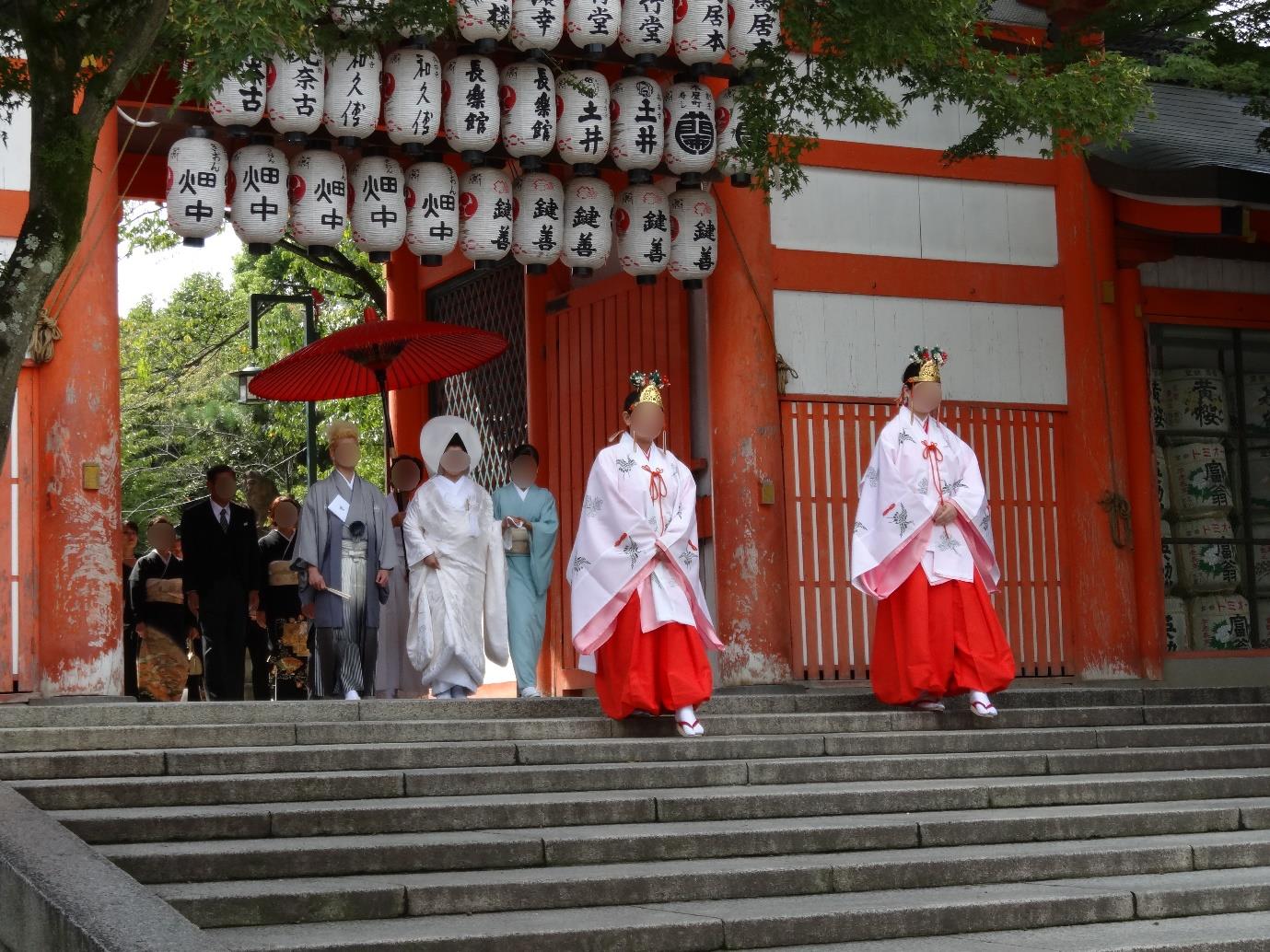 The way of "Nene"
Let's go through the precincts of Yasaka Shrine and aim for "Nene".
It is a kind of path with a nice atmosphere, and everyone takes pictures.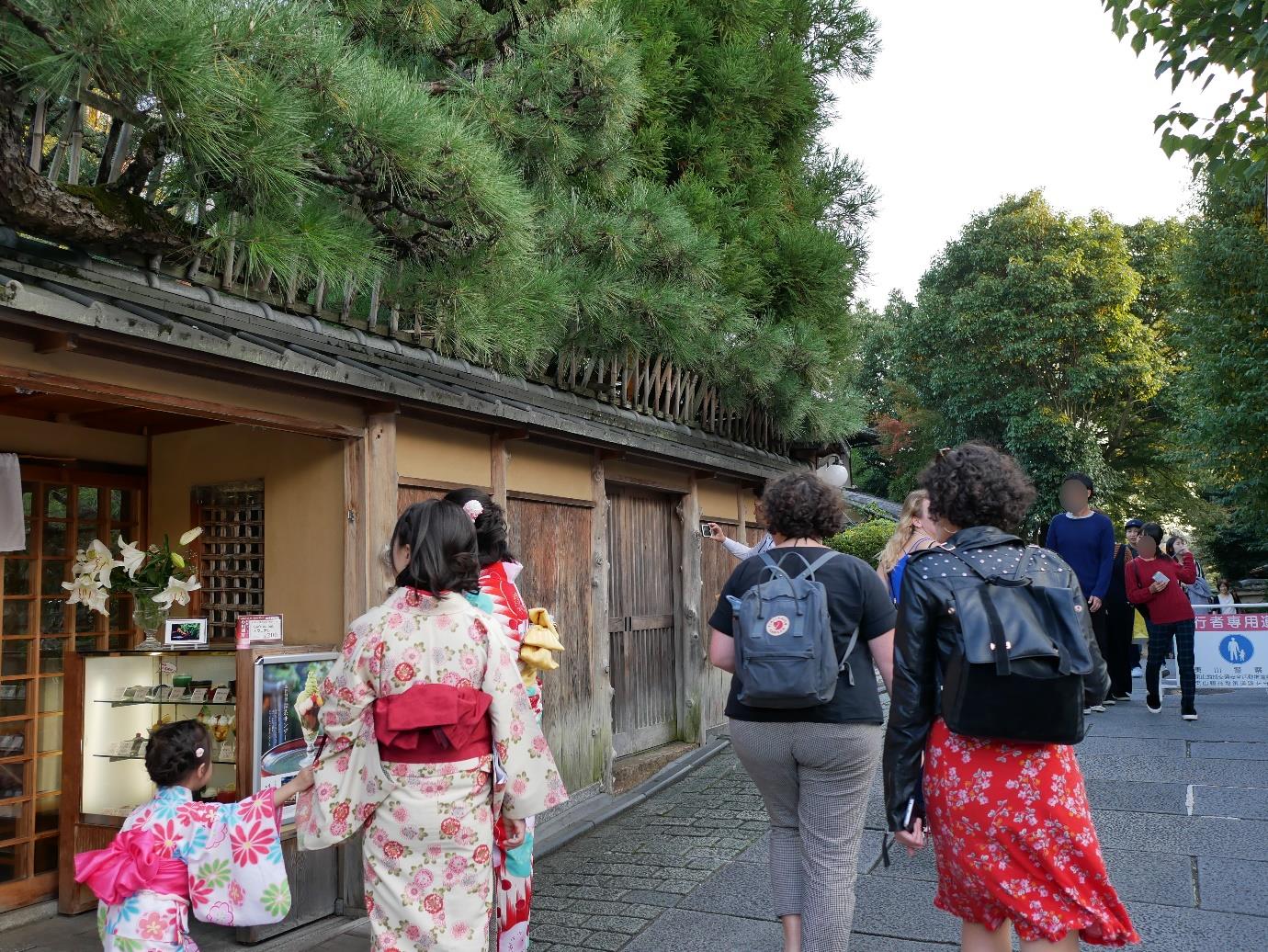 Walking for a few minutes, a sign of special worship of autumn appeared in autumn.
"Entokuin" is the place where "Nene" lived for 19 years, after death of Hideyoshi, now it is a temple.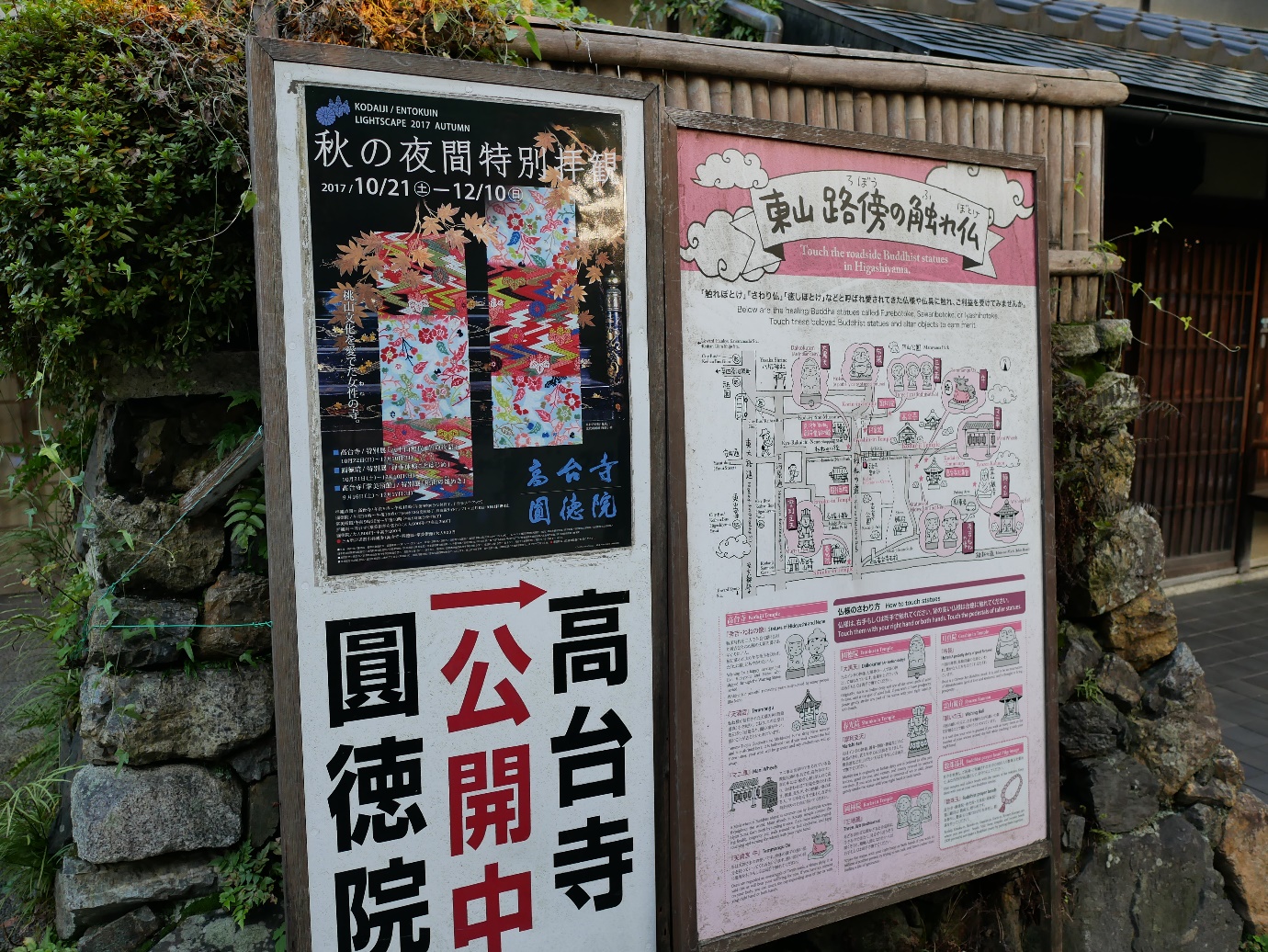 It seems that Kodaiji is on the left.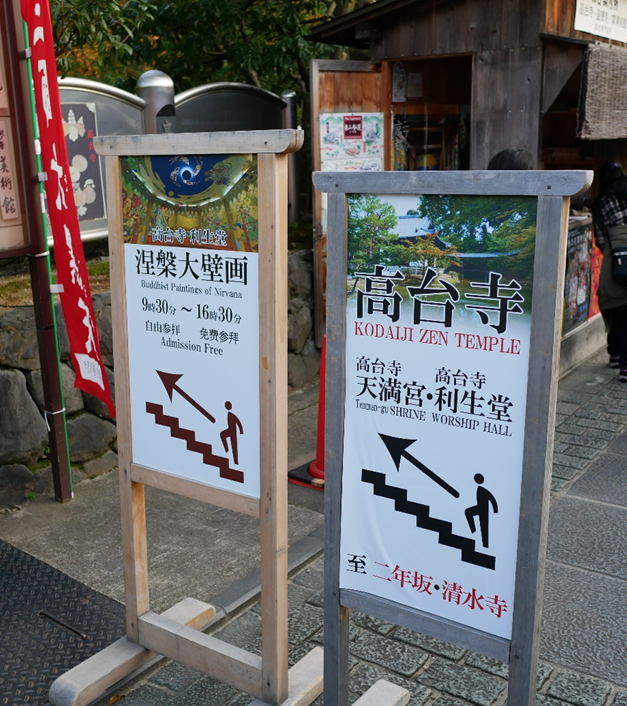 It seems to climb this slope.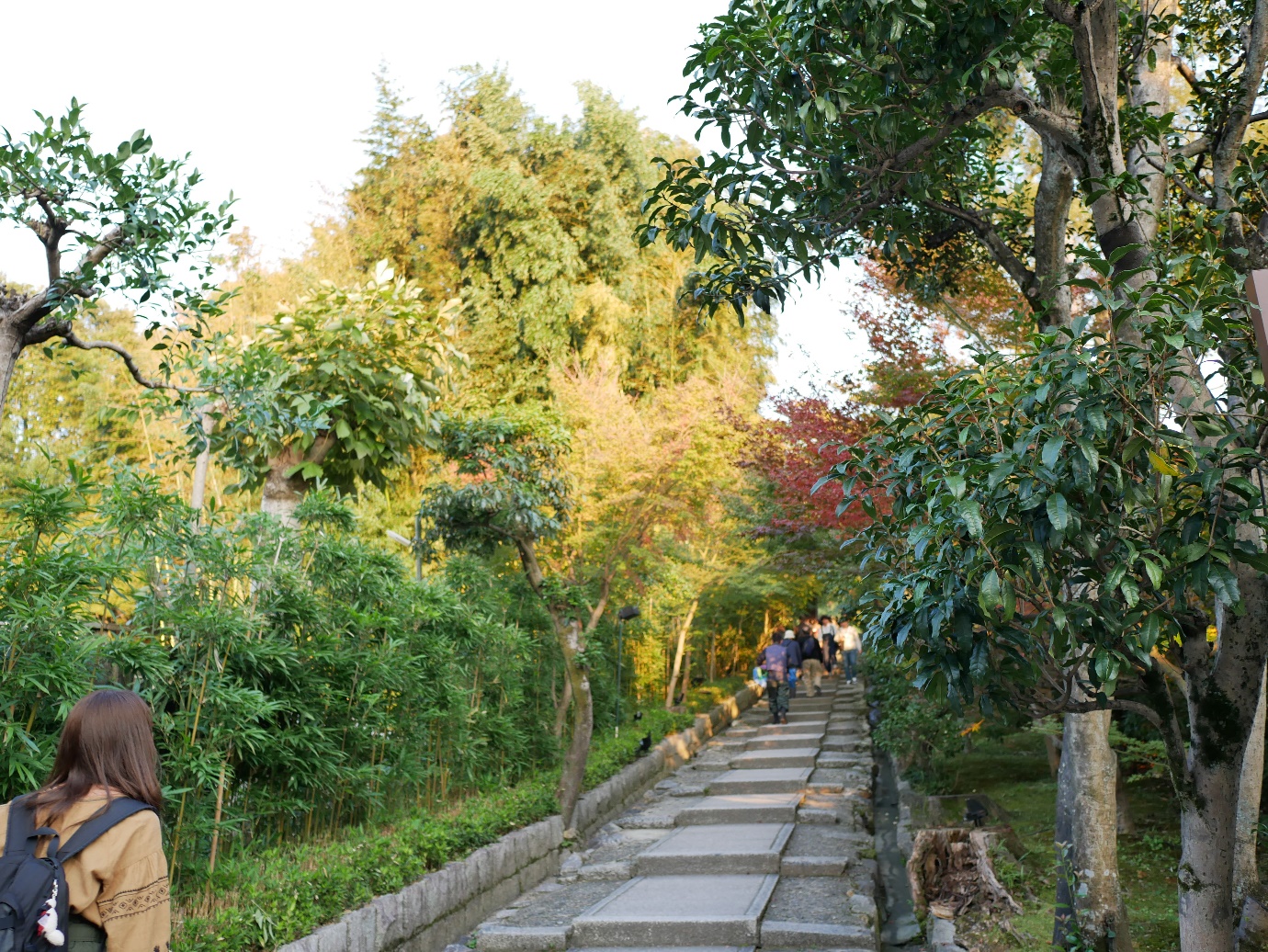 There are many easy-to-understand maps around Yasaka Shrine.
In addition, in the neighborhood there are temples boasting prosperity such as "Chionin" and "Kenninji".
By the way, Kodaiji is a temple of "Kenninji school".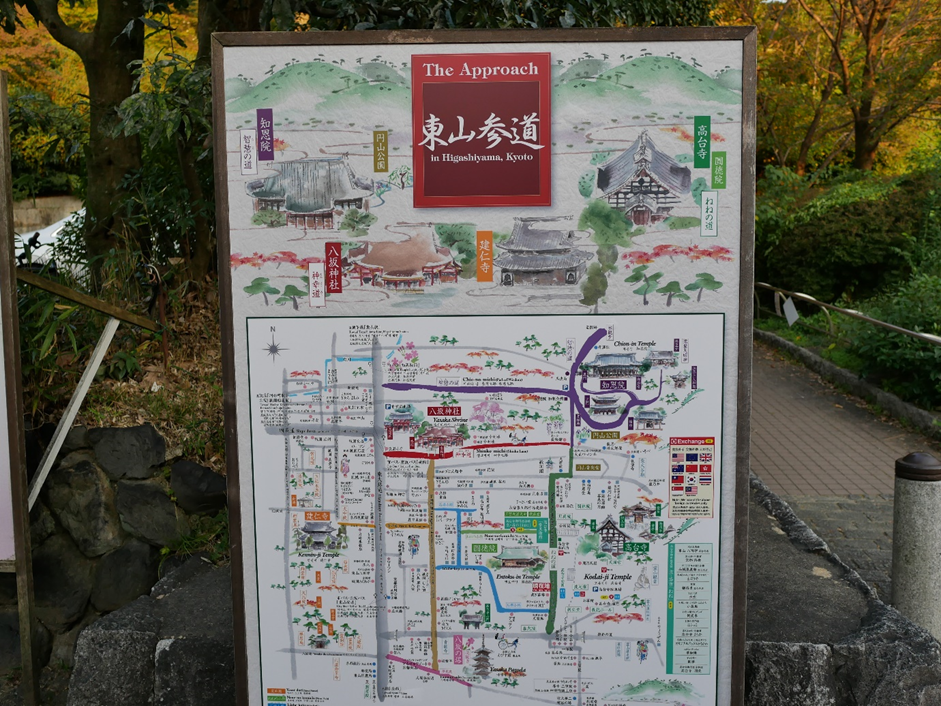 Nightly watching was after sunset, so we had a little more time so we went to a place that passed Kodaiji.
As you go south towards "Nene", you can see Kodaiji Park on the left side.
The Yasaka tower, seen from the edge of the park, is different. I enjoyed twilight for a while.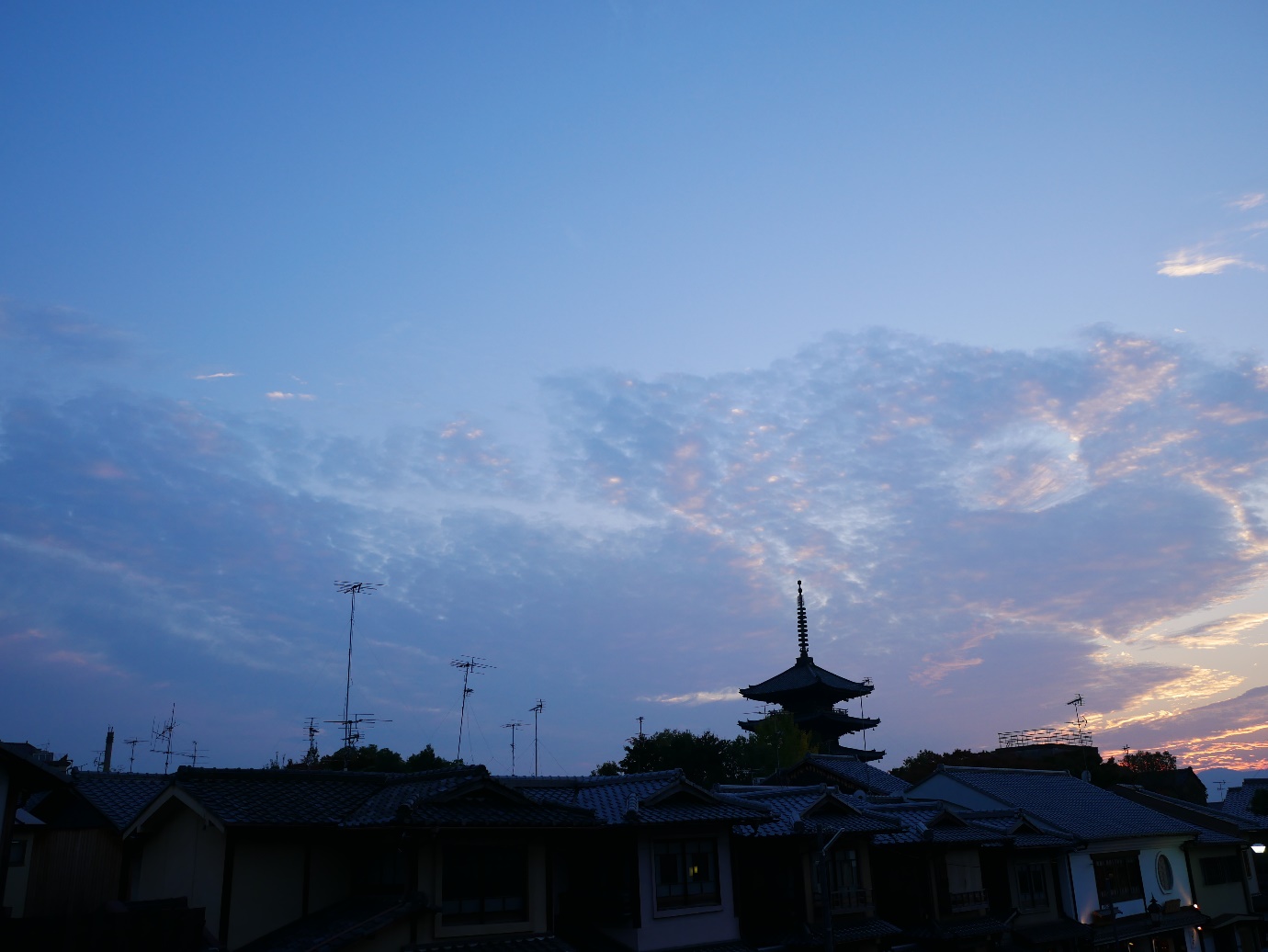 Lighting up at Kodaiji Temple
Well, I went back to Kodaiji in order to see the intended light up.
As you climb up the slope you confirmed beforehand, it is beautiful !!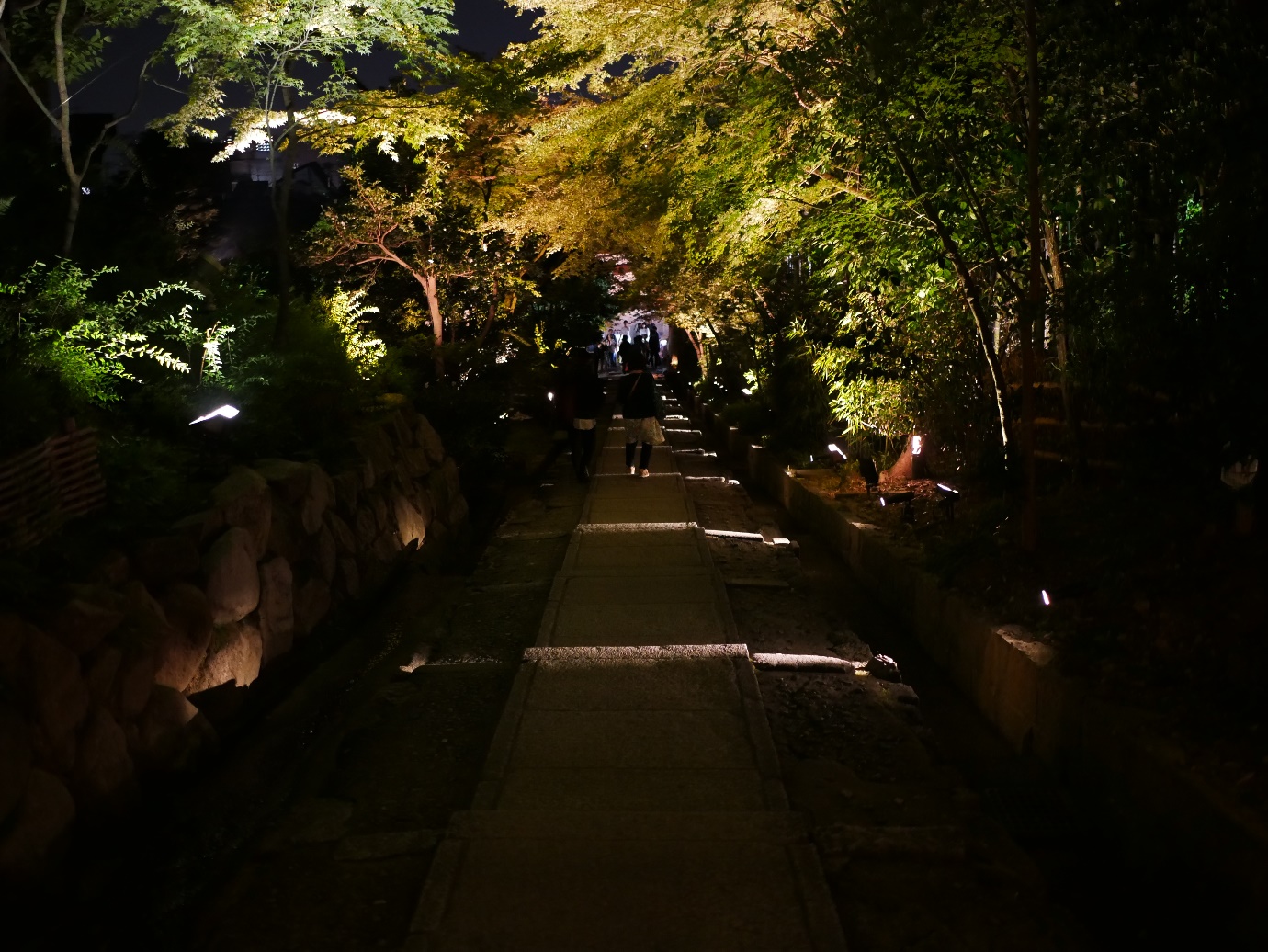 An admission fee adult ¥600 will be paid and I will walk on the lighted up aisle.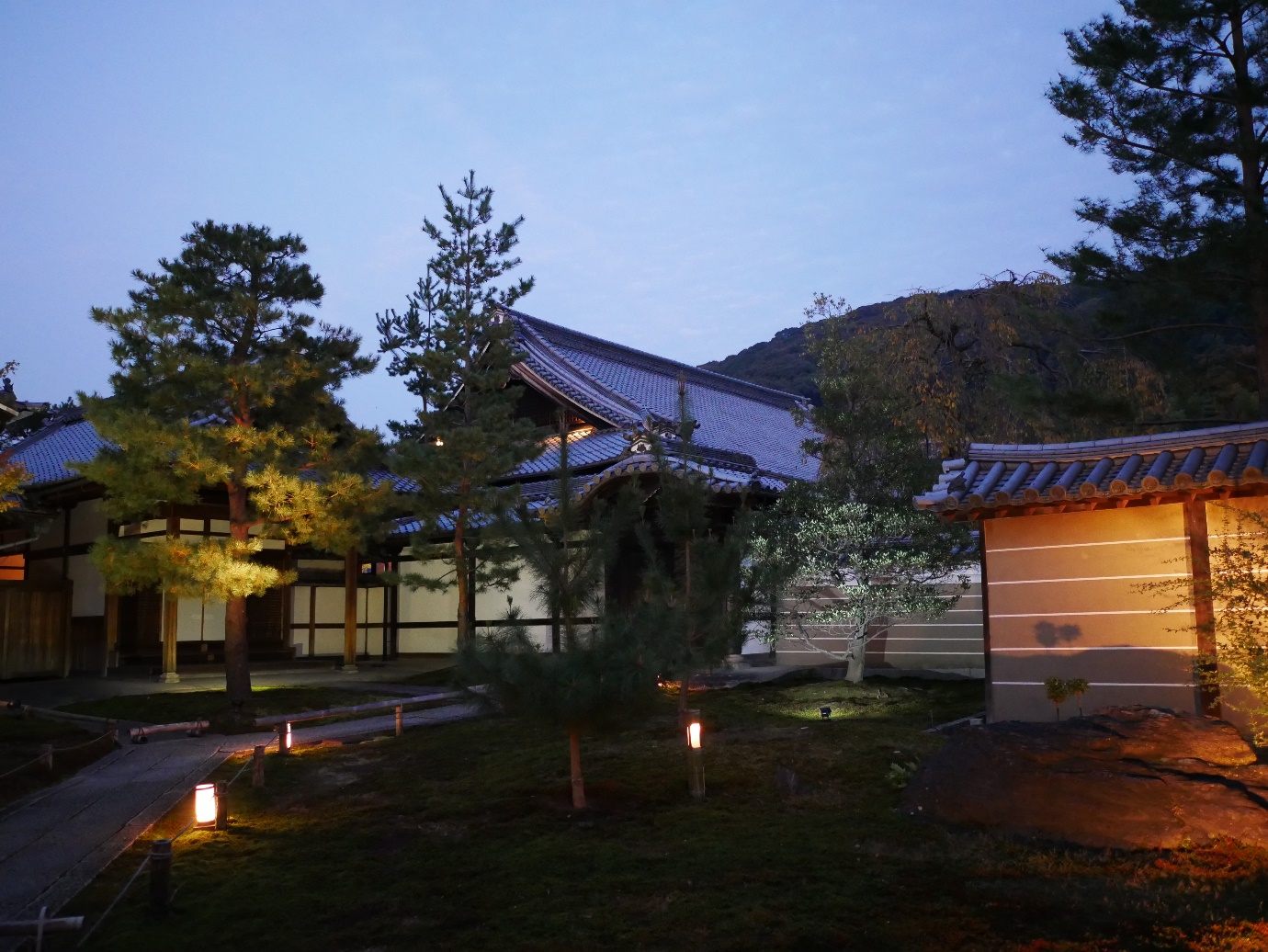 There is a bridge on top of the pond. This bridge is called "Garyoro" and is said to be named because it resembles the dragon's back.
As soon as I arrived at "Hojoteien", projection mapping was done.
Purple or red circles are drawn on white sand.
It is "Chokushimon" that is hidden by a weeping cherry tree.
It is a collaboration between the historical temples and the projection mapping of modern technology.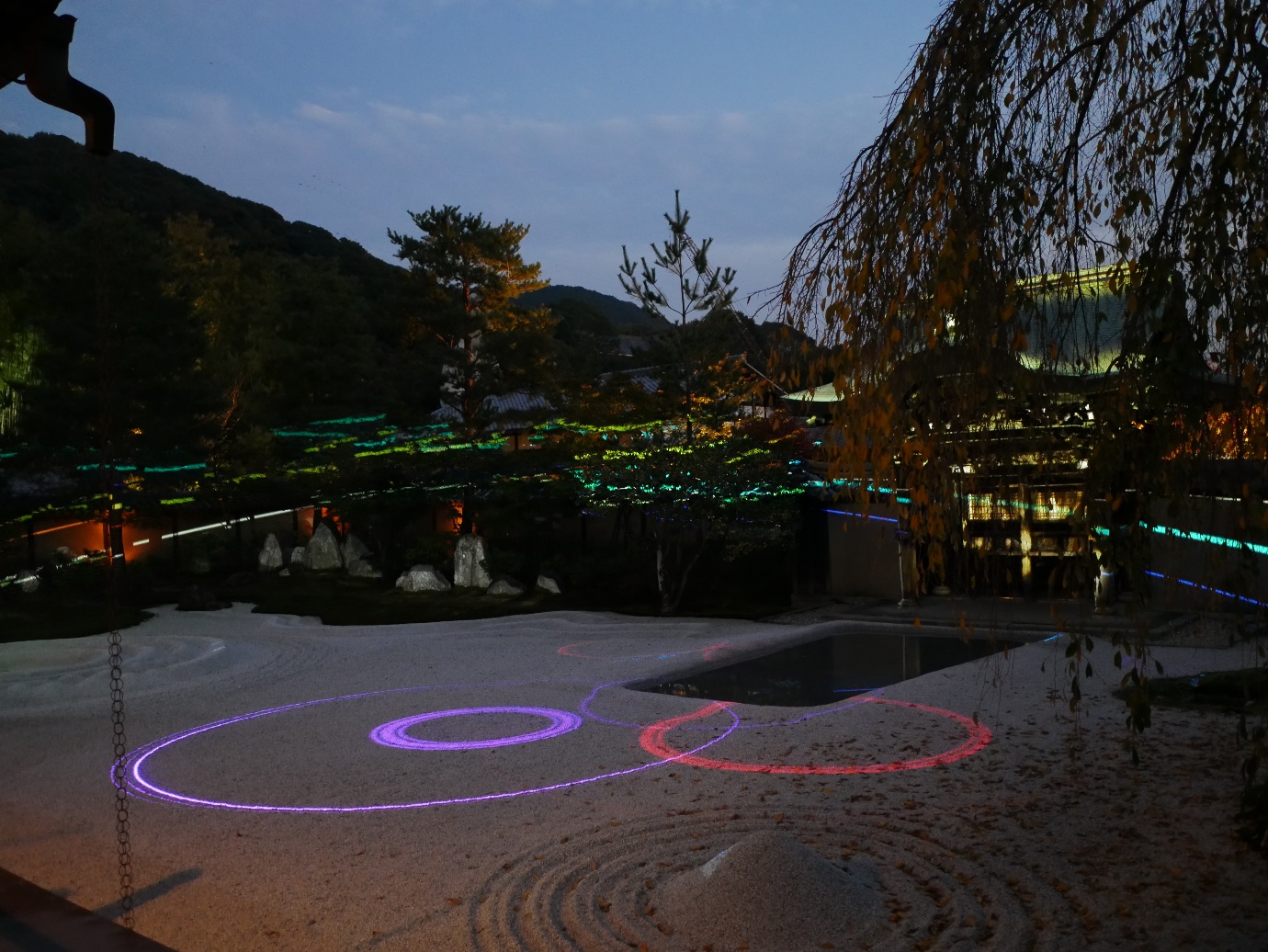 In the night viewing, there is a theme related to the temple every year, and this year (2017) was attached with the theme "The temple of a woman who loved Momoyama culture" (Nene).
It is a taste that matches your theme. When you visit, it is also interesting to worship while conscious of the subject!
Furthermore, "Chokushimon" is beautiful if it is from the left side.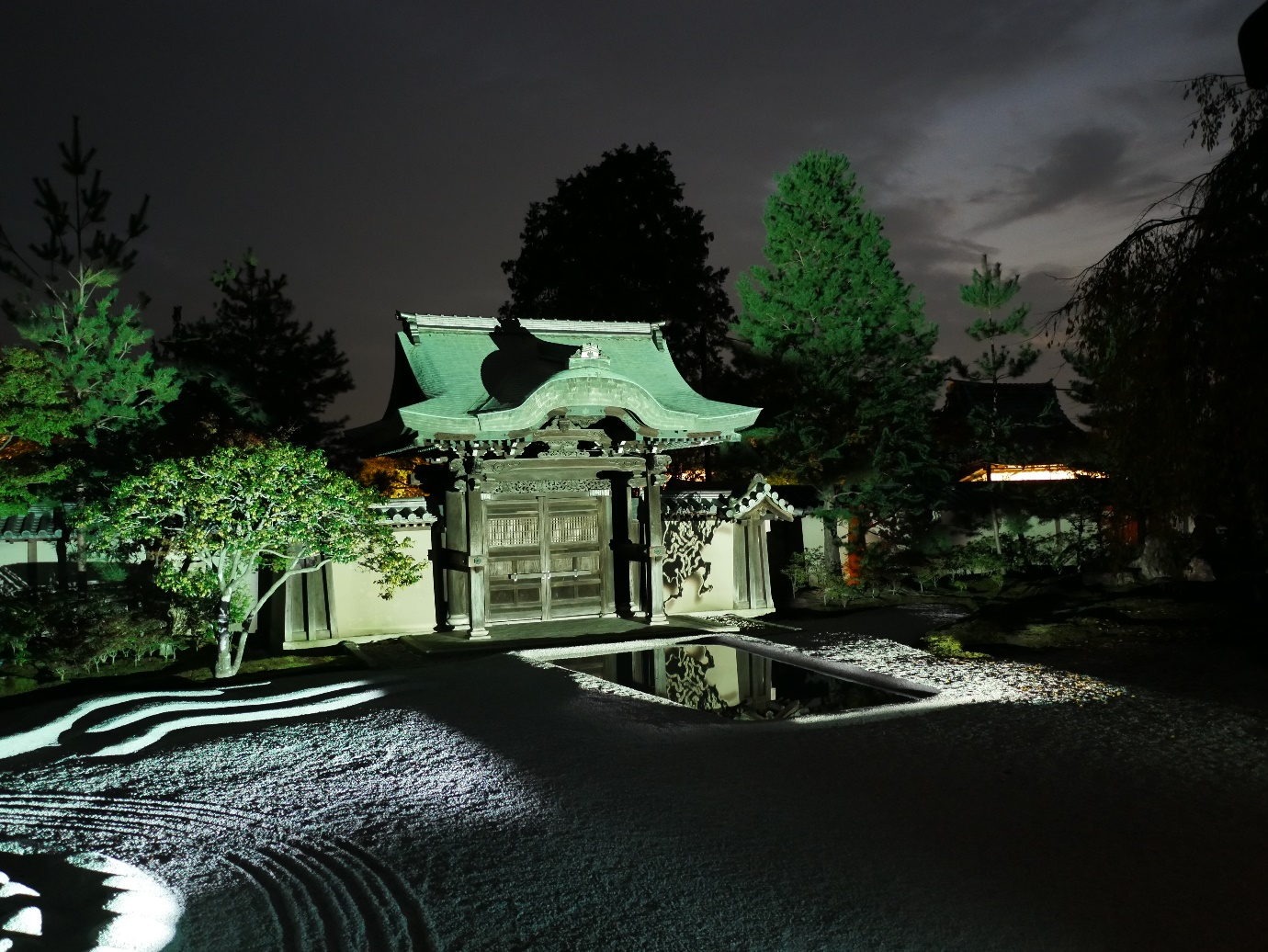 Projection mapping is clear to the undulations of white sand.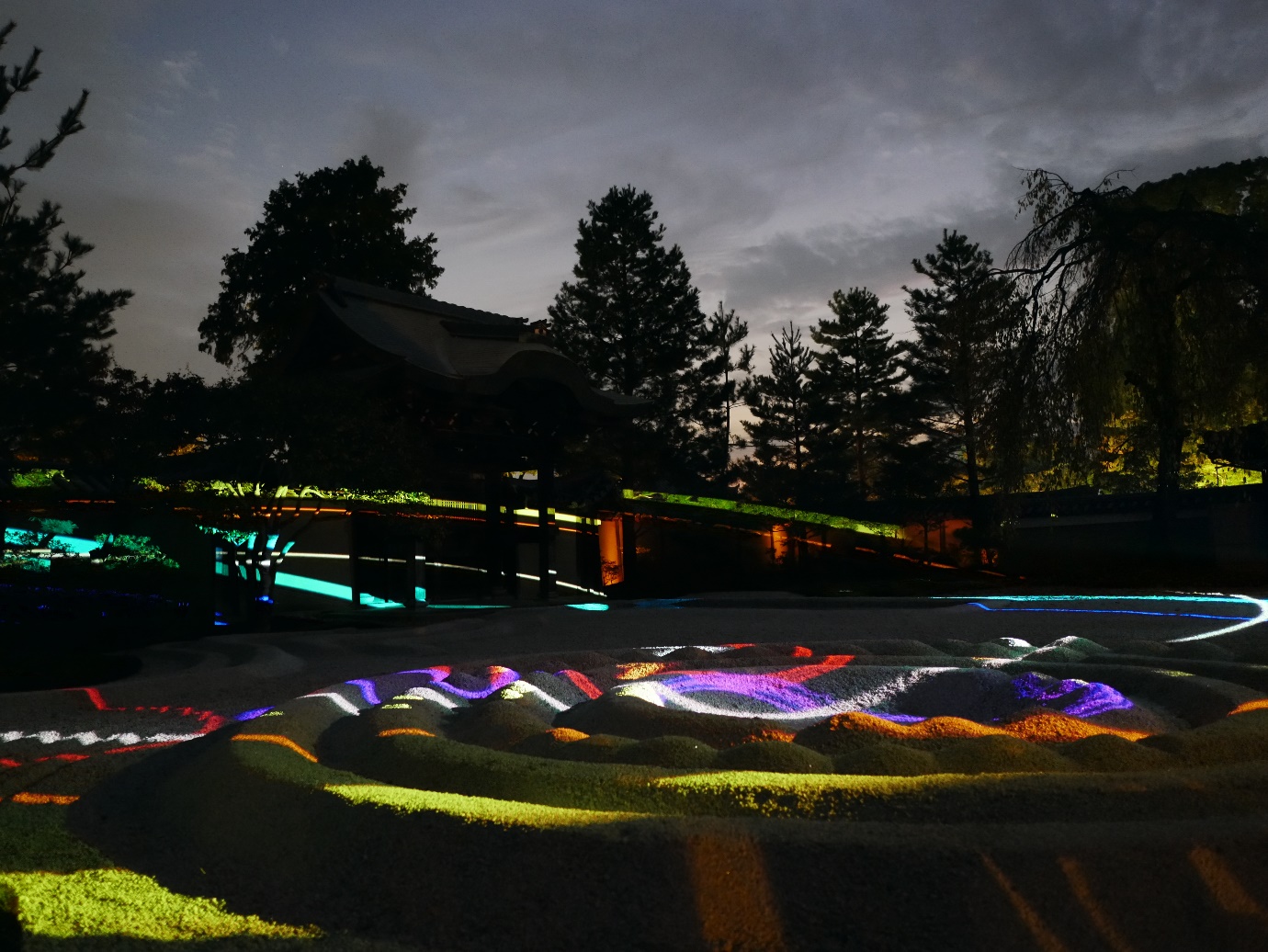 By the way, this is "Hojoteien" like this when it is daytime.
The white sand here is expressive, at this time, the back of the dragon was represented by stones and moss.
Furthermore, if the season of cherry blossoms is "a branch cherry blossom in Hojoteien" makes me feel feminine kindness.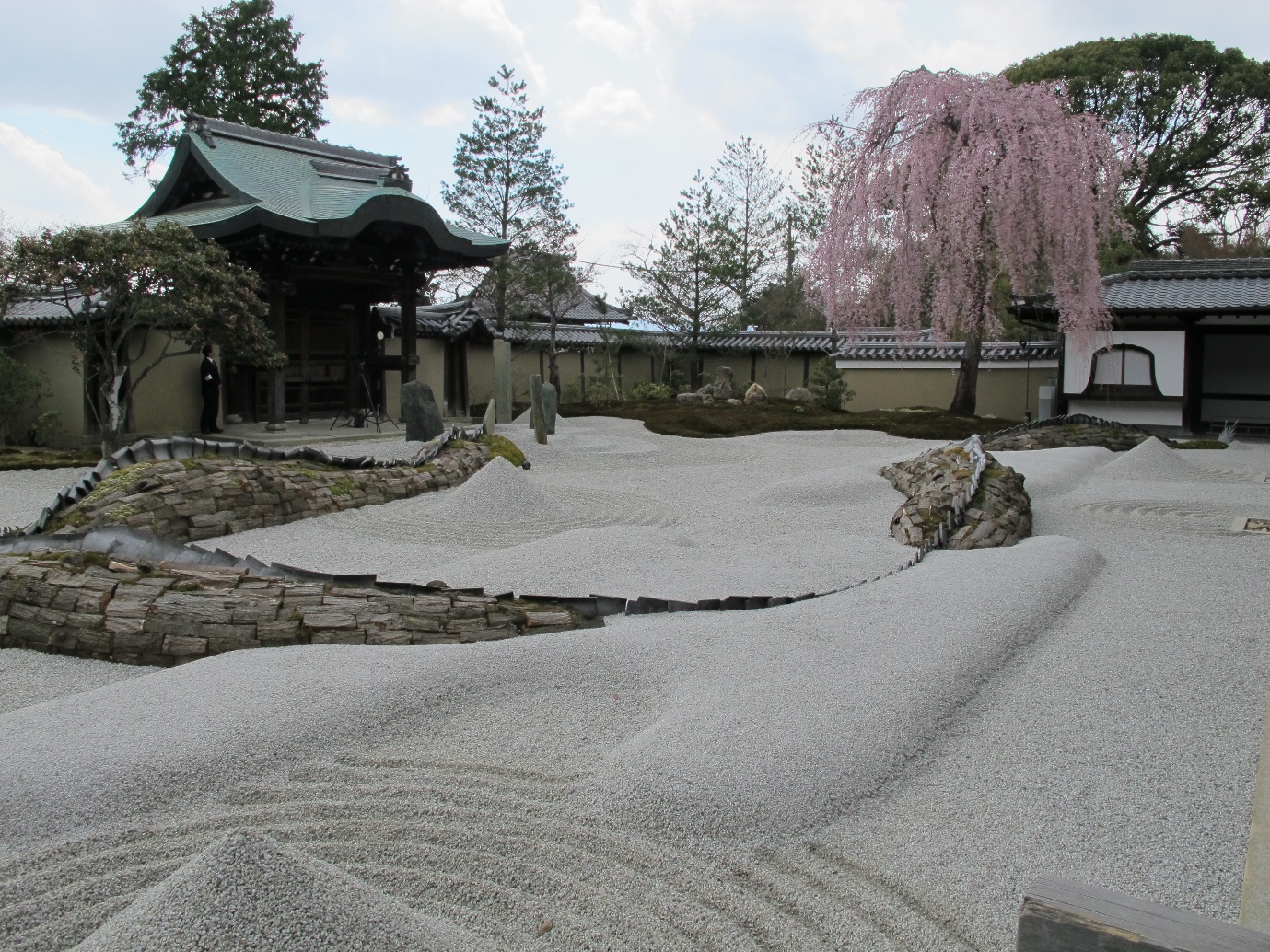 Now it's the main "Garyu-pond".
The maple of red and green that is reflected on the surface of the water is beautiful.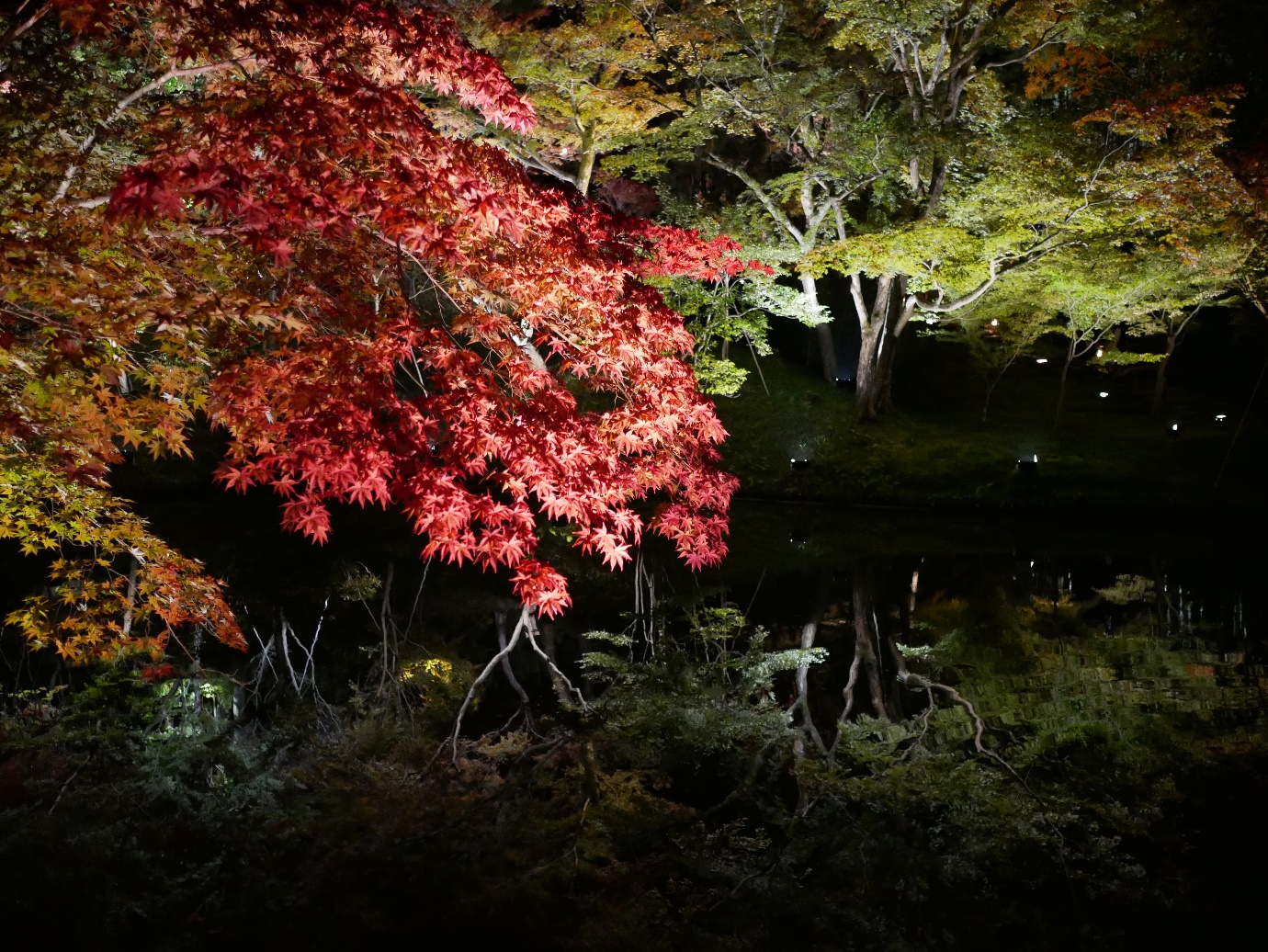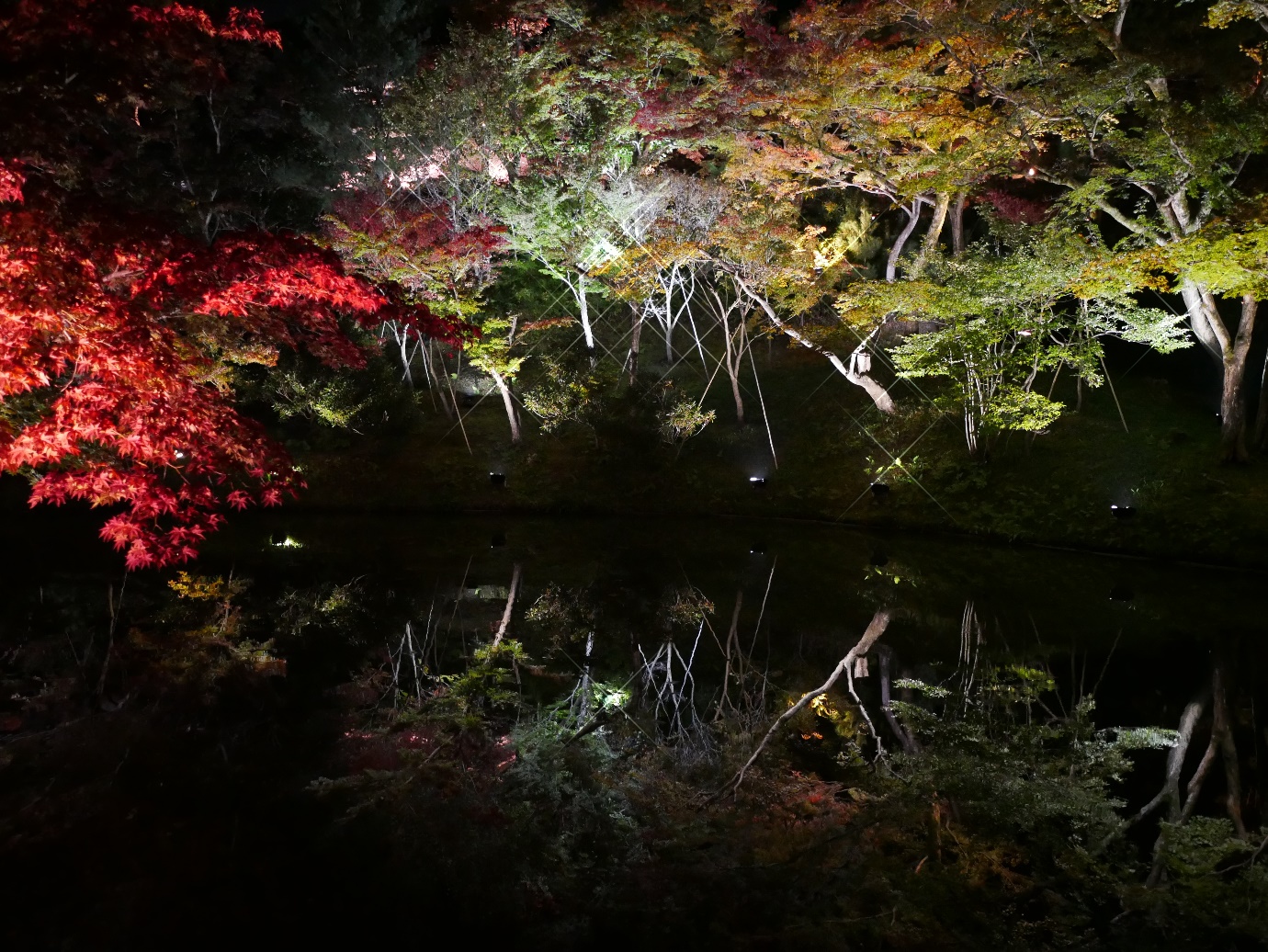 Kodaiji temple premises is very large and I will walk along the lantern road.
Beyond, a lively bamboo grove was visible.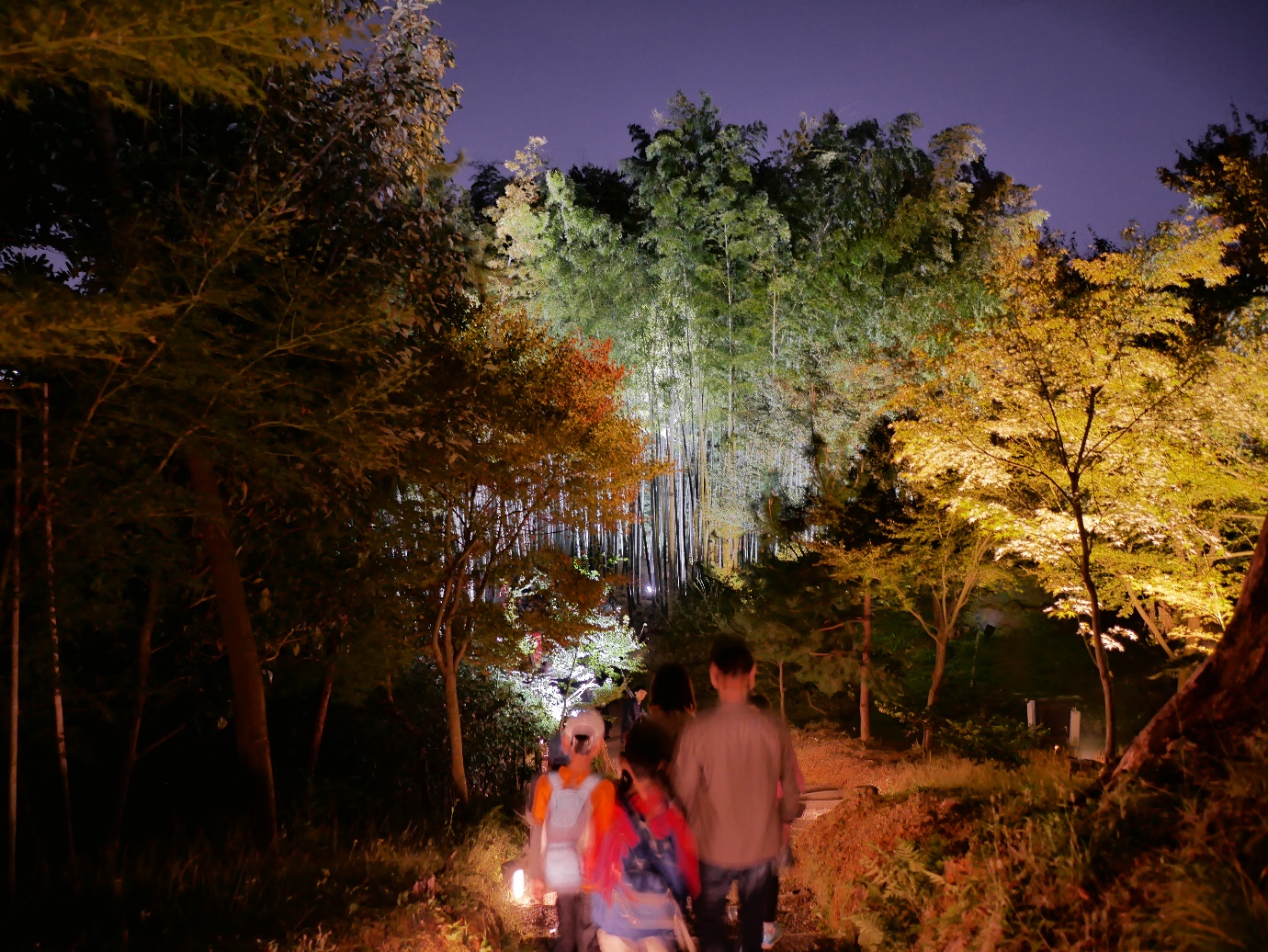 As I looked closer, the tension also got better. Again, Japanese bamboo grove is only famous abroad as Bamboo forest on behalf of Arashiyama.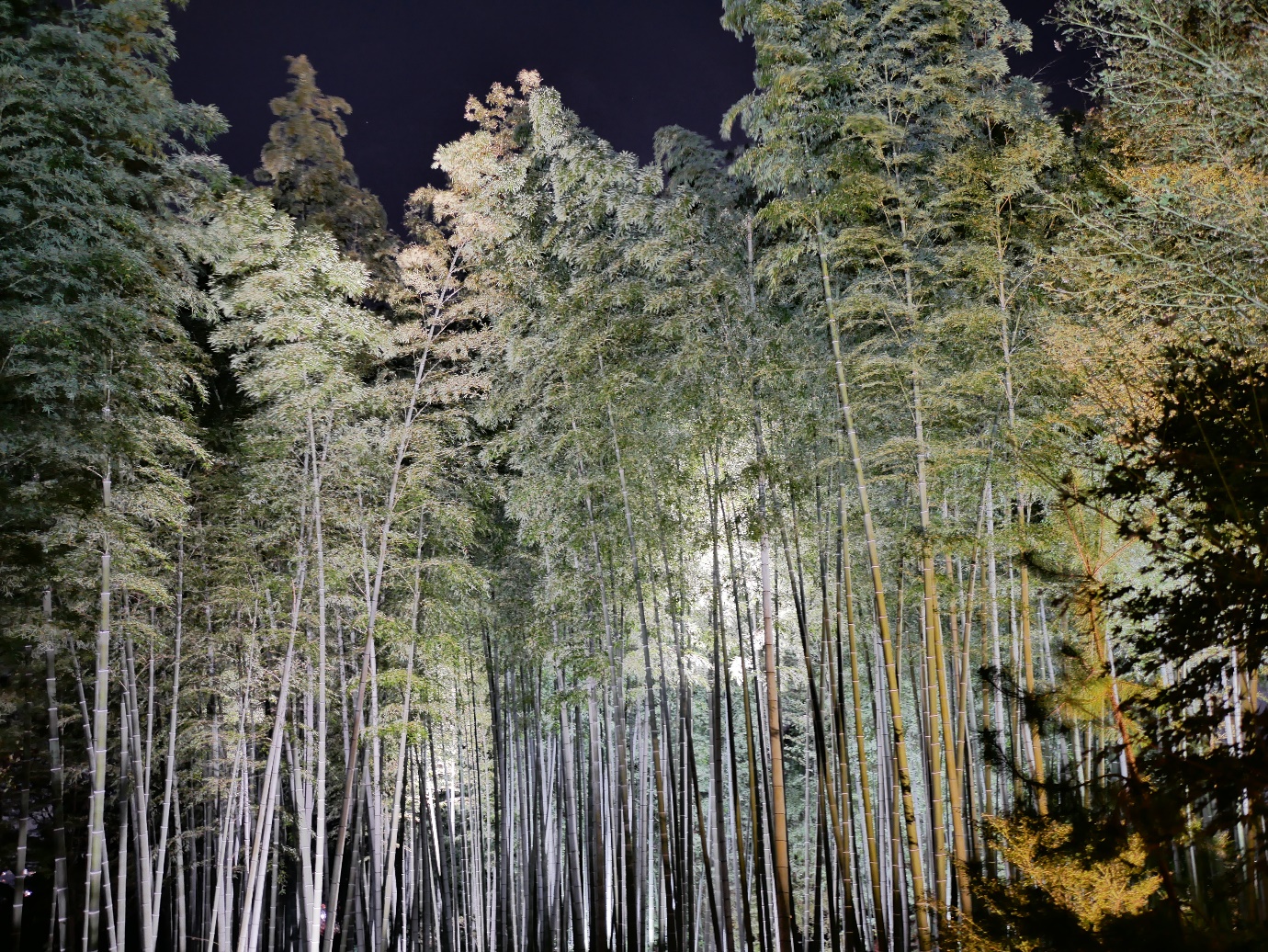 When the worship finished, I suddenly looked up, it was a full moon, it felt a little feeling.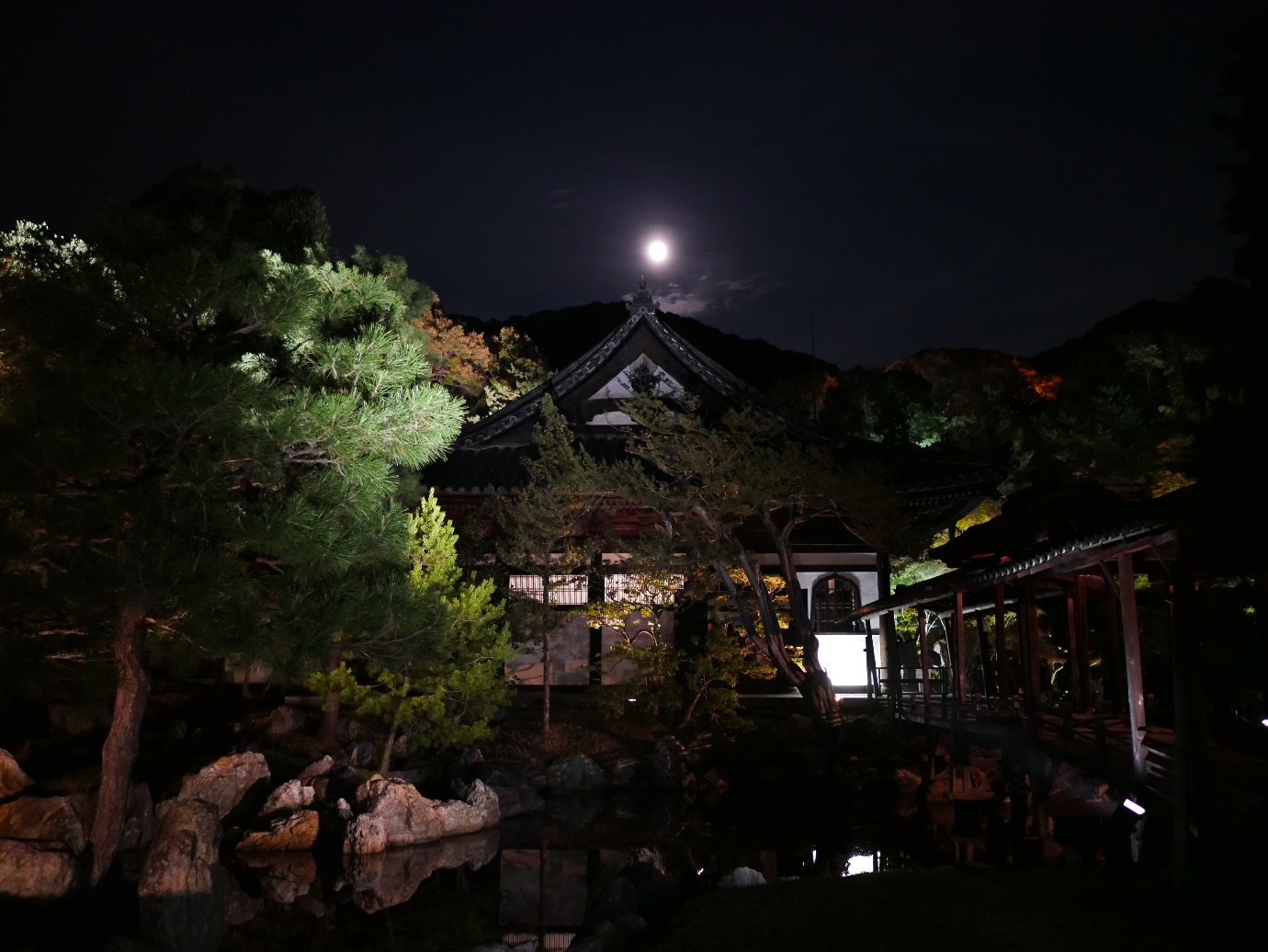 Finally, only a little "Entokuin"
In fact, this time, I also watched the night view of Entokuin.
When entering the yellow flowers in front of "Karamon", it was very impressive with the dignity.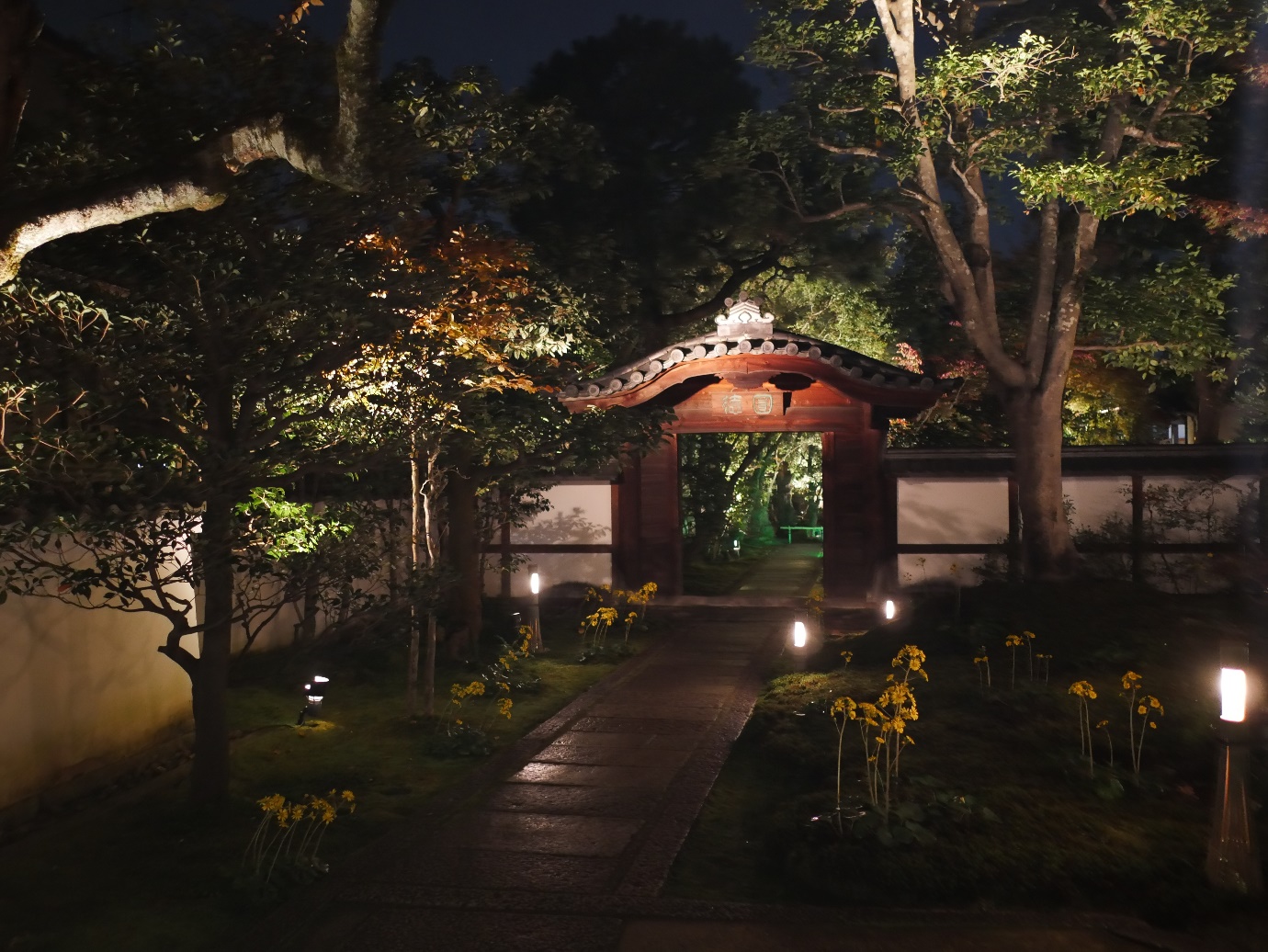 In the interior, there was also a luxurious sliding door picture that is peculiar to Momoyama culture era.
I thought that somewhere it was frugal, I thought that "Nene" lived here.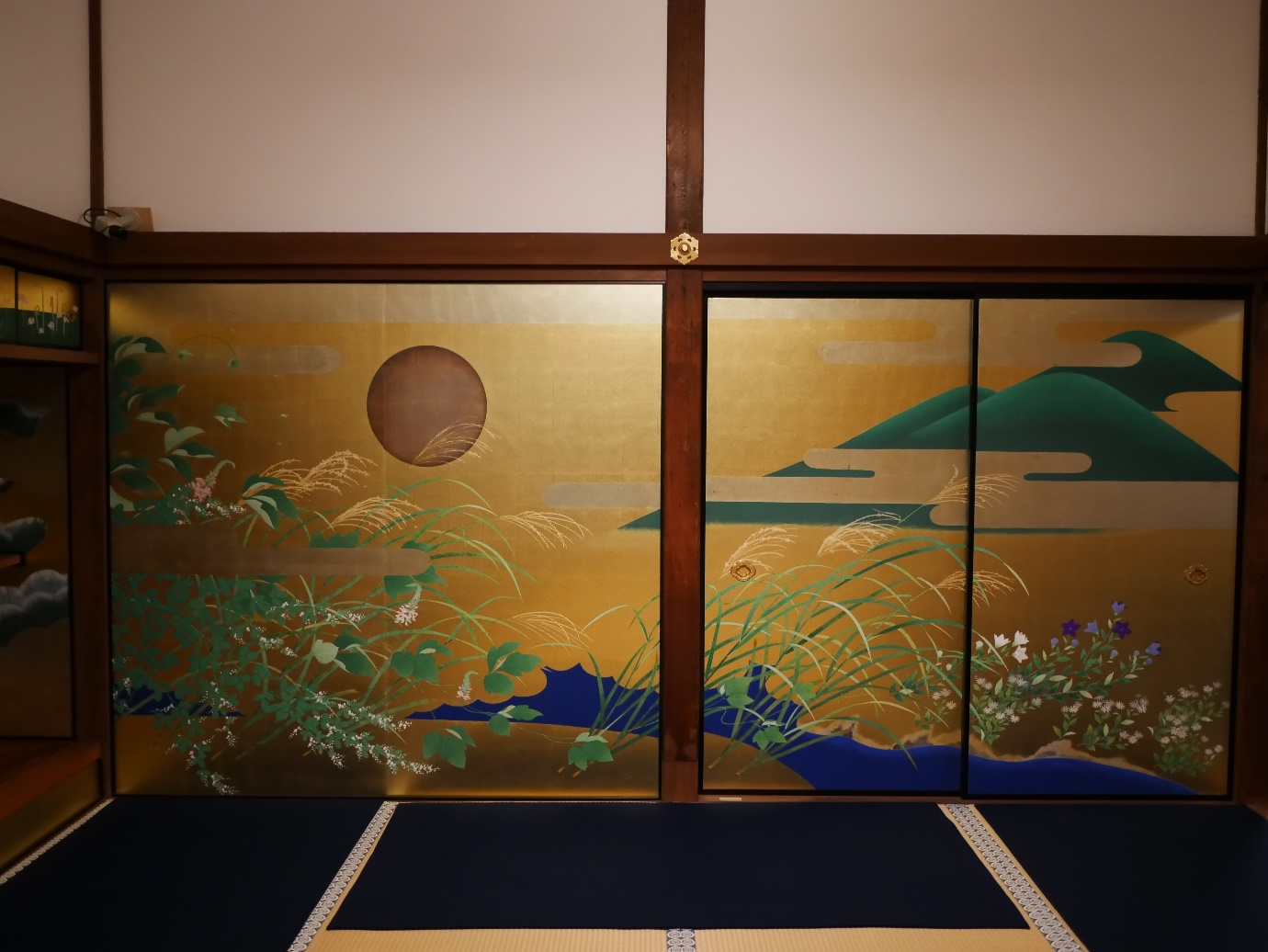 There is also a taste in the garden where "Nene" was watching.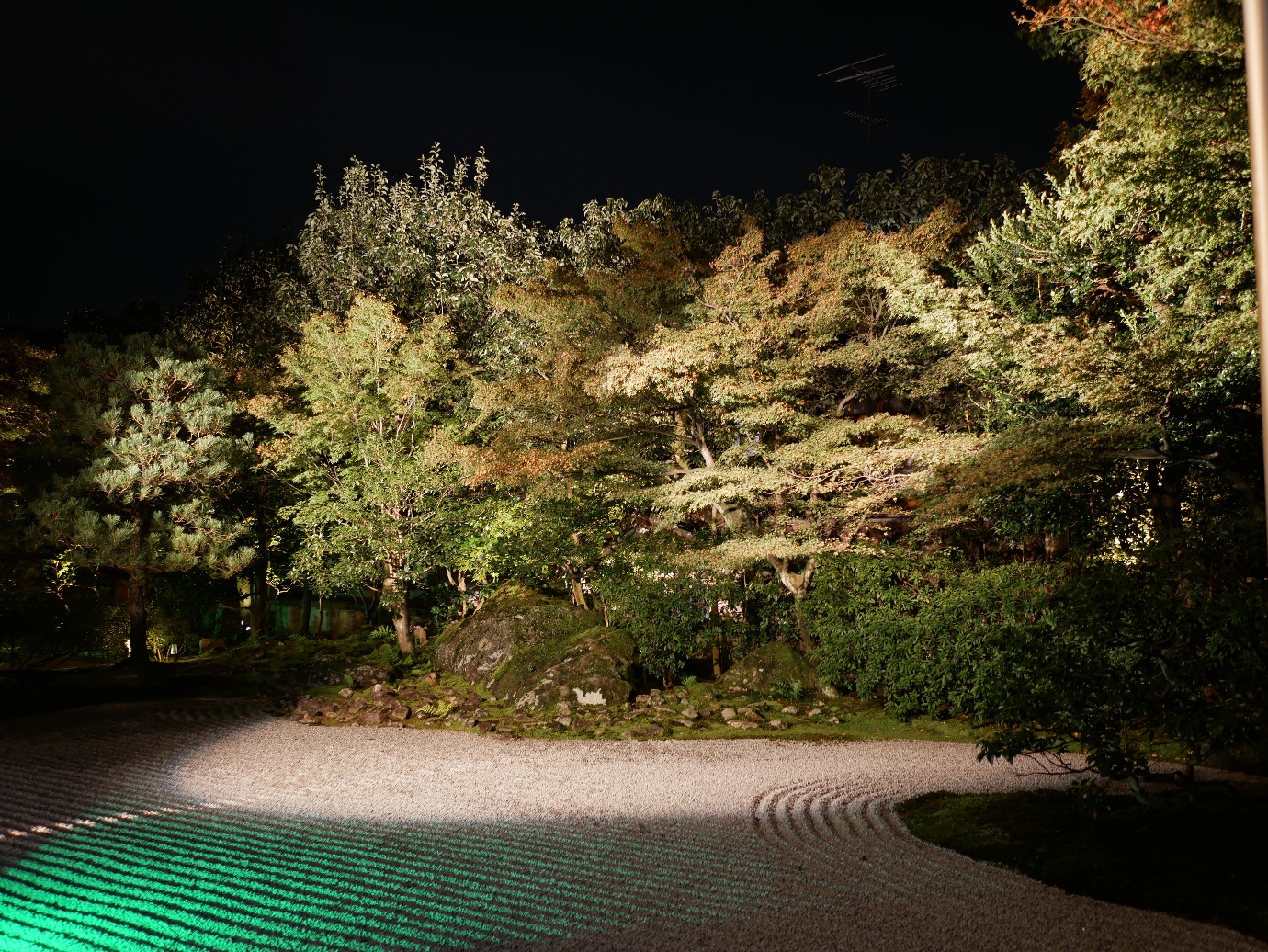 After leaving the Entokuin, I walked down the road of "Nene" and went home.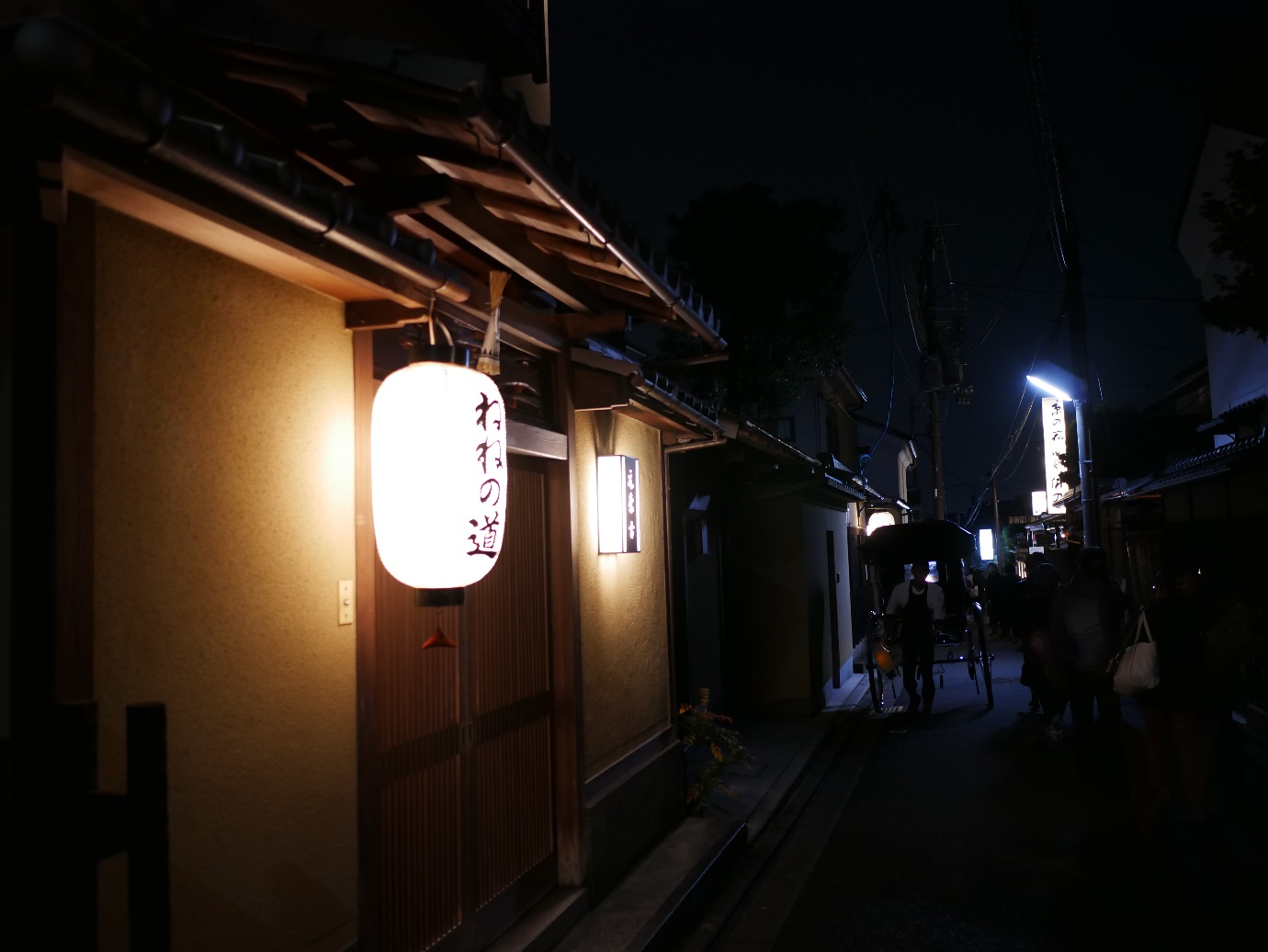 Those who have visited sightseeing during the day, you will feel a different feeling when visiting at night lighting up.
Detailed information
Name: Kodaiji
Address: 526 Shimogawara-cho, Kodai-ji, Higashiyama-ku, Kyoto-shi 605-0825
Tel: 075-561-9966
Fax: 075-561-7387
Website: http://www.kodaiji.com/e_index.html
Admission fee: adult ¥600, junior high / high school student ¥250
worship time: 9:00 ~ 17:00 (reception is closed) / light up * special period only after sunset lights ~ 22:00 (End of reception: 21:30)
Name: Entokuin
Address: 〒605 0825 Kyoto-shi, Higashiyama-ku Kodaiji Shimogawara-machi 530
Tel: 075-525-0101
Fax: 075-561-2724
Website: http://www.kodaiji.com/entoku-in/pdf/entokuin_e.pdf
Admission fee: adult (over high school student) ¥600, junior high / high school student ¥200
worship time: 10:00-17:00 (17:30 closing gate)
Name: Yasaka Shrine
Address: 625 Northeast Gion Town Higashiyama-ku Kyoto-shi 605-0825
Tel: 075-561-6155
Fax: 075-531-1126
Website: http://www.yasaka-jinja.or.jp/en/