As a sightseeing spot in Kyoto, "Kinkakuji" is absolutely impossible.
Regardless of domestic and overseas, golden shining Kinkakuji is definitely popular when it is published in Instagram.
As "Golden Pavilion", it is also famous for foreigners.
Access from the nearest station is a difficult point
From Kyoto station to Kinkakuji, it takes about 40 minutes to get to the Kyoto municipal bus.
It is a bit difficult for foreigners to get on a Japanese bus.
Taxi is the most reliable, but the price is higher.
We recommend that you ask at the accommodation facility for bus and train transportation or listen at the tourist Information office on the 1st floor of Kyoto Station.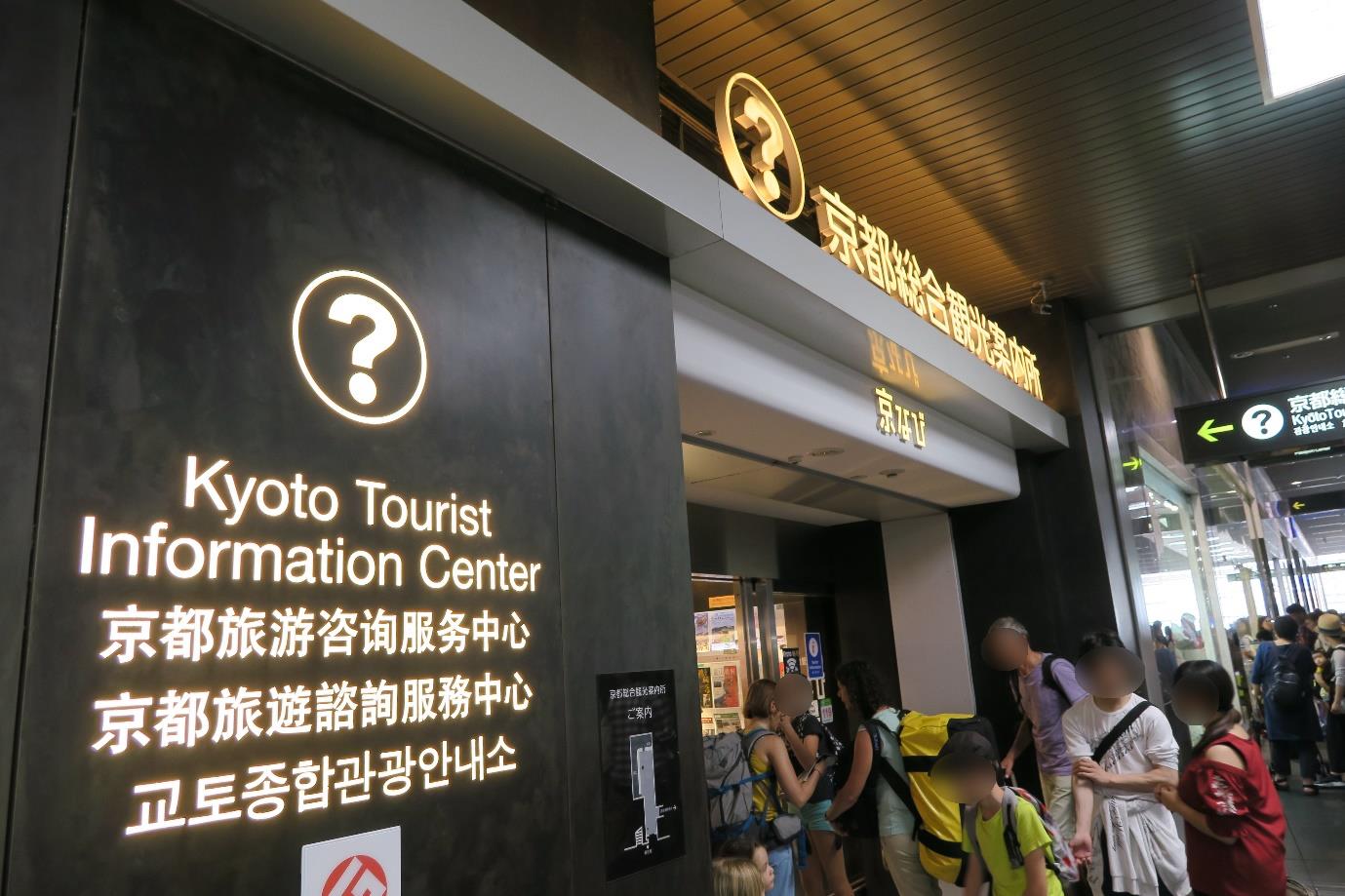 At the tourist information office, explanation of the foreign language is enriched.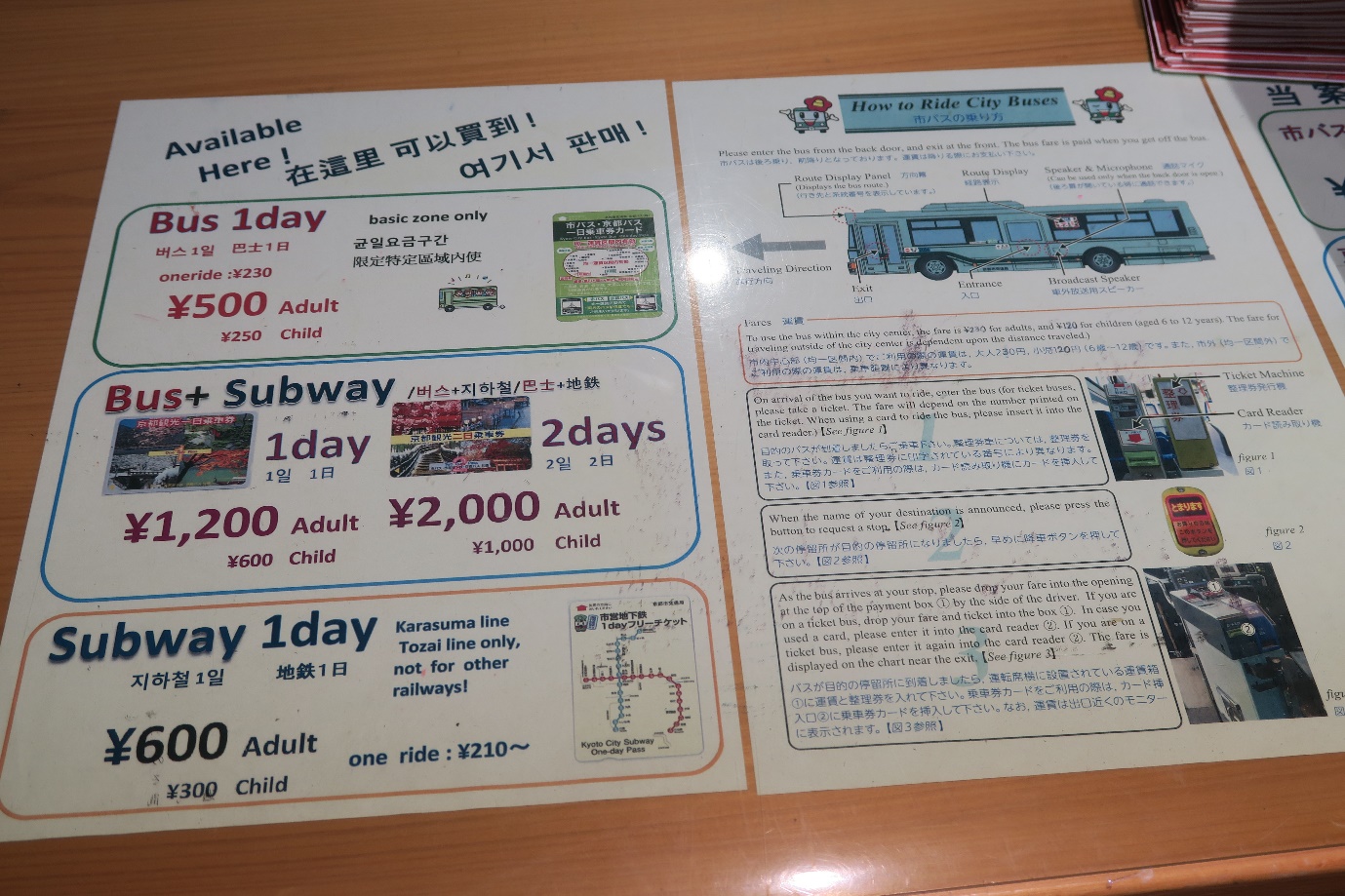 This time, I took a bus from Kyoto station.
Because it was relatively free, we arrived at "Kinkakuji bus stop" in about 40 minutes.
At 5 minutes walking from the bus stop I arrived at the intersection in front of Kinkakuji.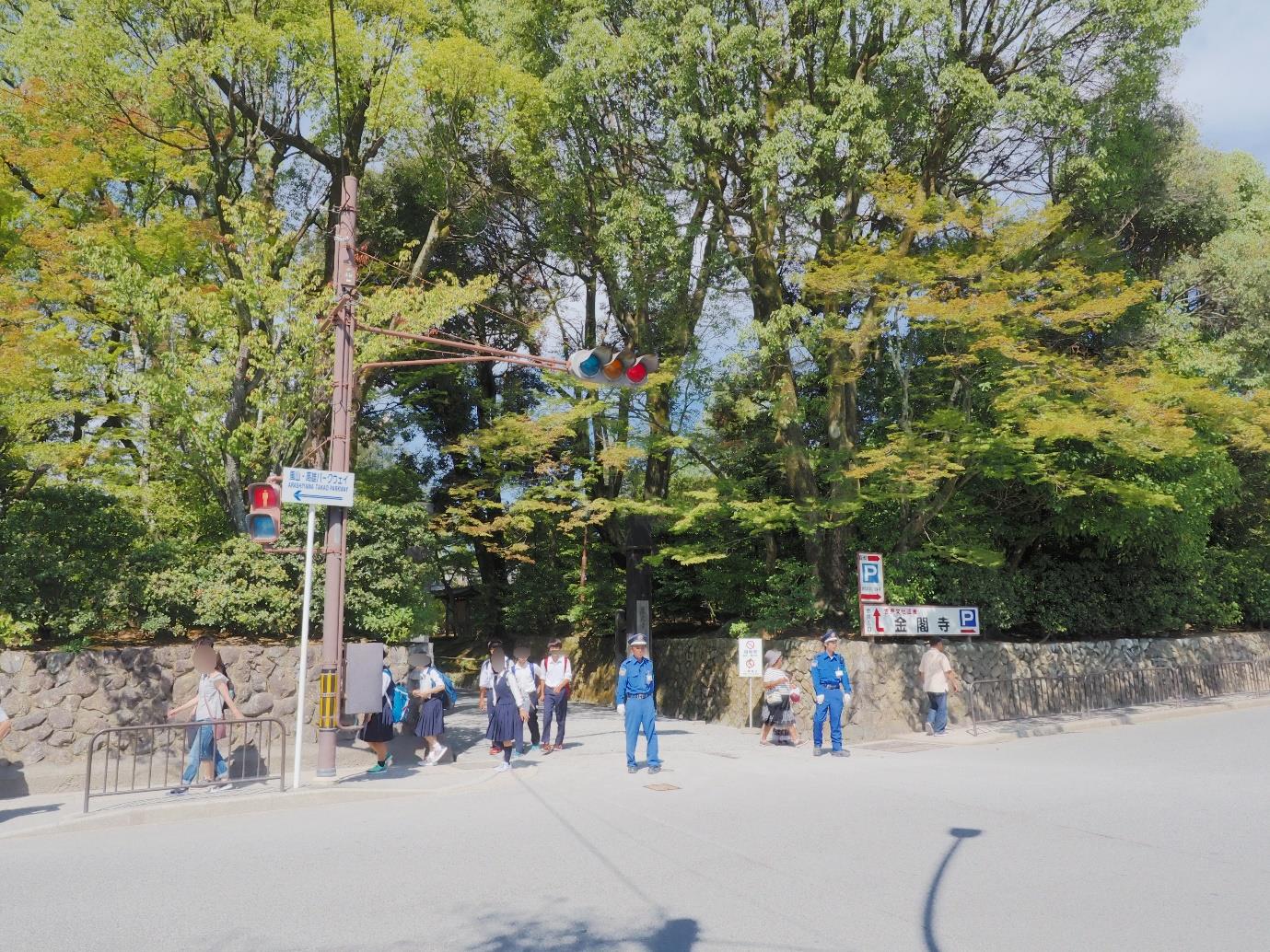 At the entrance is written "Rokuonji Common name Kinkakuji".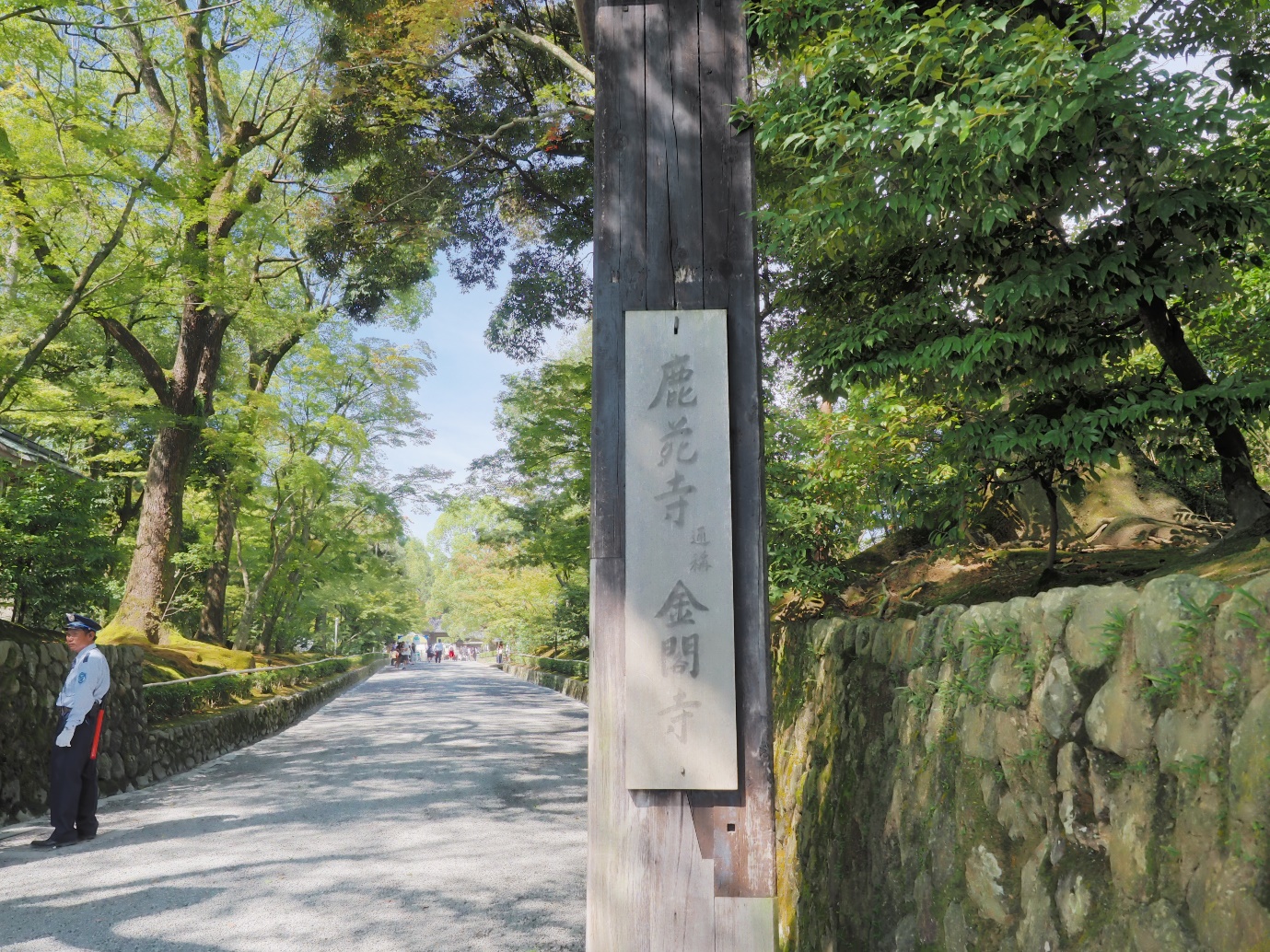 "Kinkakuji" is more famous and known, but the official name is "Rokuonji".
As you walk along the approaching gravel road, the green trees are pleasant.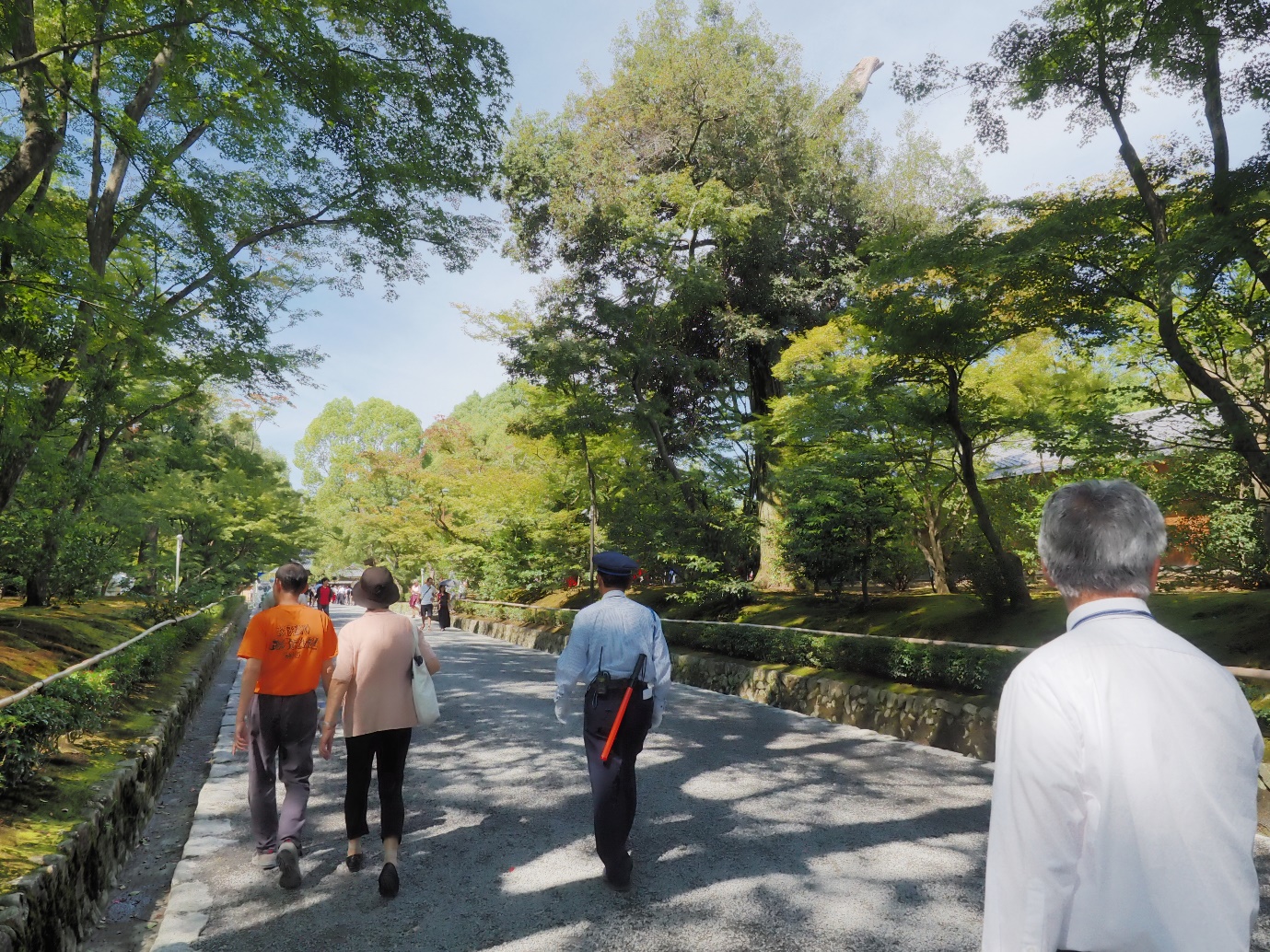 A map is on the right.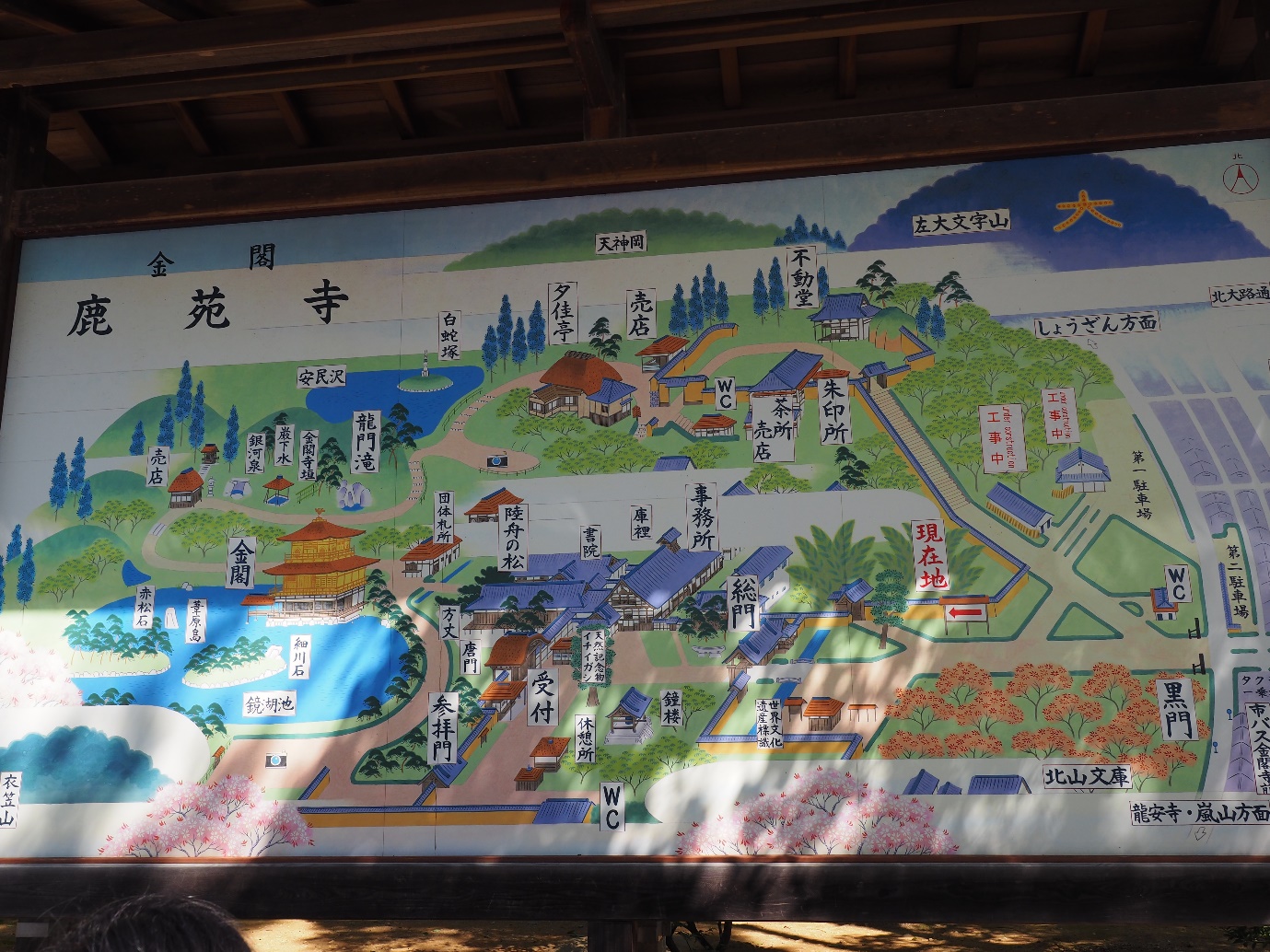 There are likely to be many other places of interest other than the aim Kinkakuji.
Kinkakuji is a typical "kaiyushki garden", we will visit around a big pond and visit.
Walk further and there is a stone monument of World Heritage.
Unfortunately Kinkakuji is not a national treasure because it was rebuilt in Showa era by burning down by arson.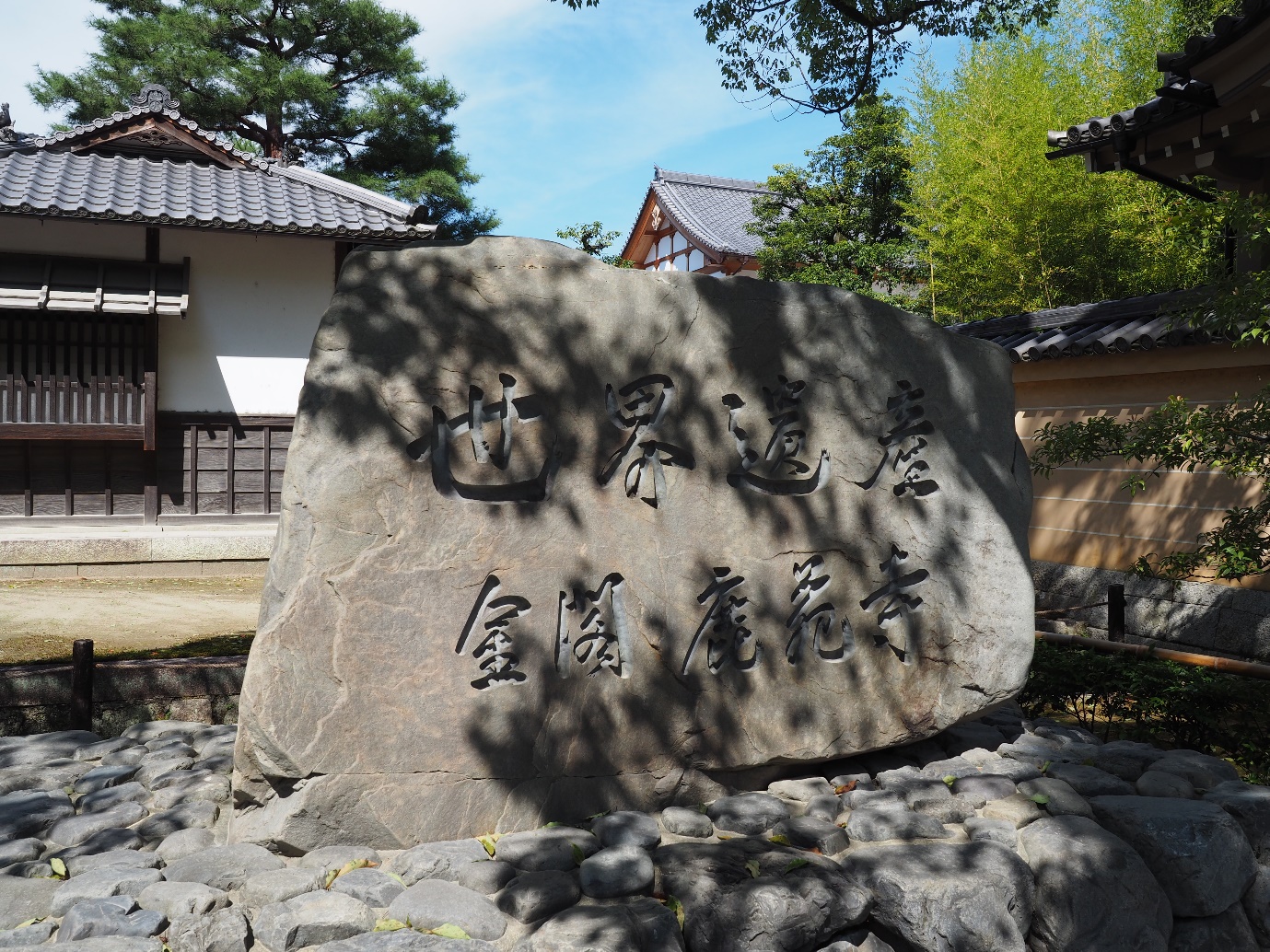 Pay the worship service fee, to Kinkakuji
I will walk aiming at the gate.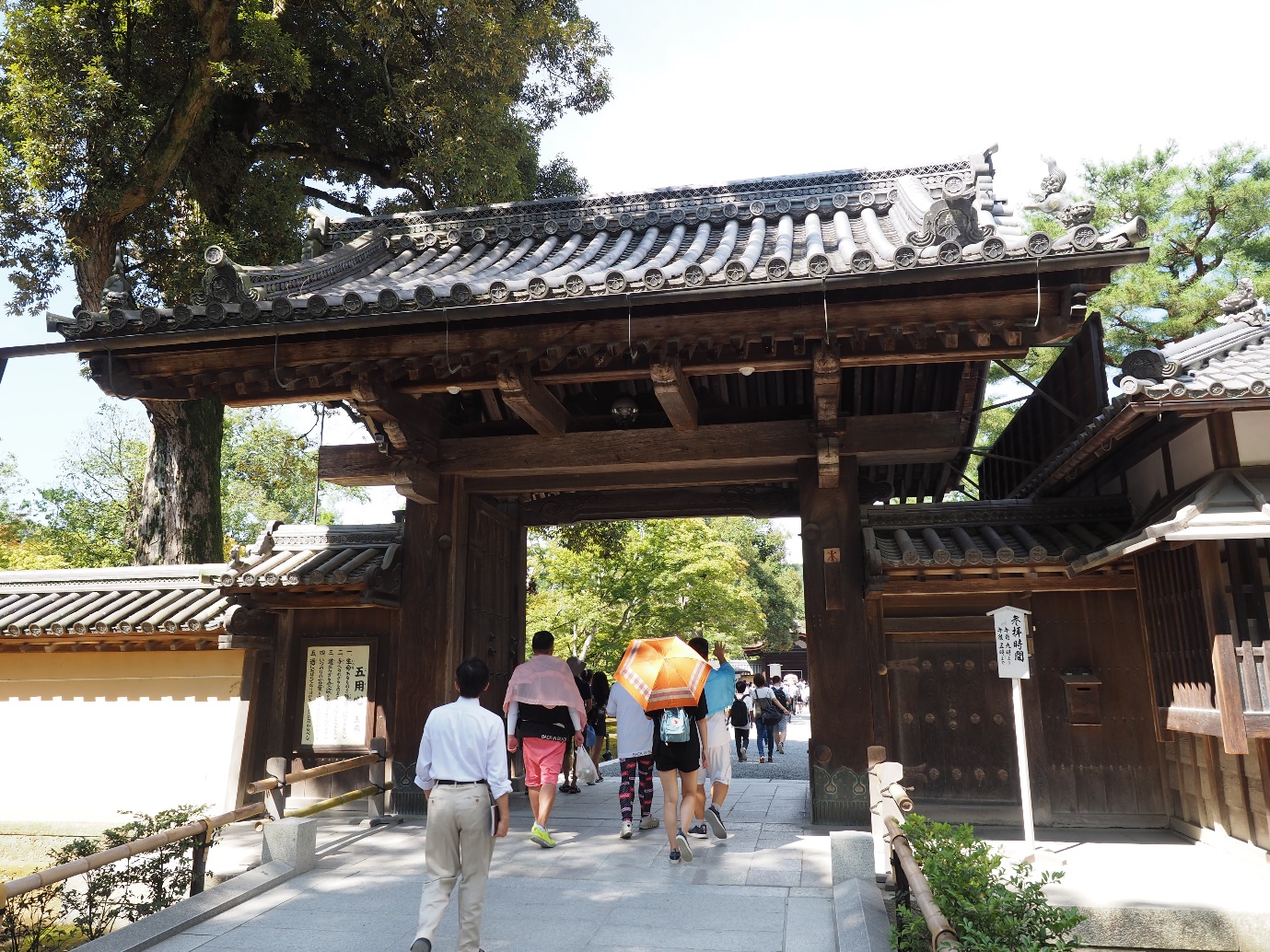 As I passed through the gate, the Karamon appeared.
Next to that, pay the adult fee adult ¥500, and finally aim for the Kinkakuji.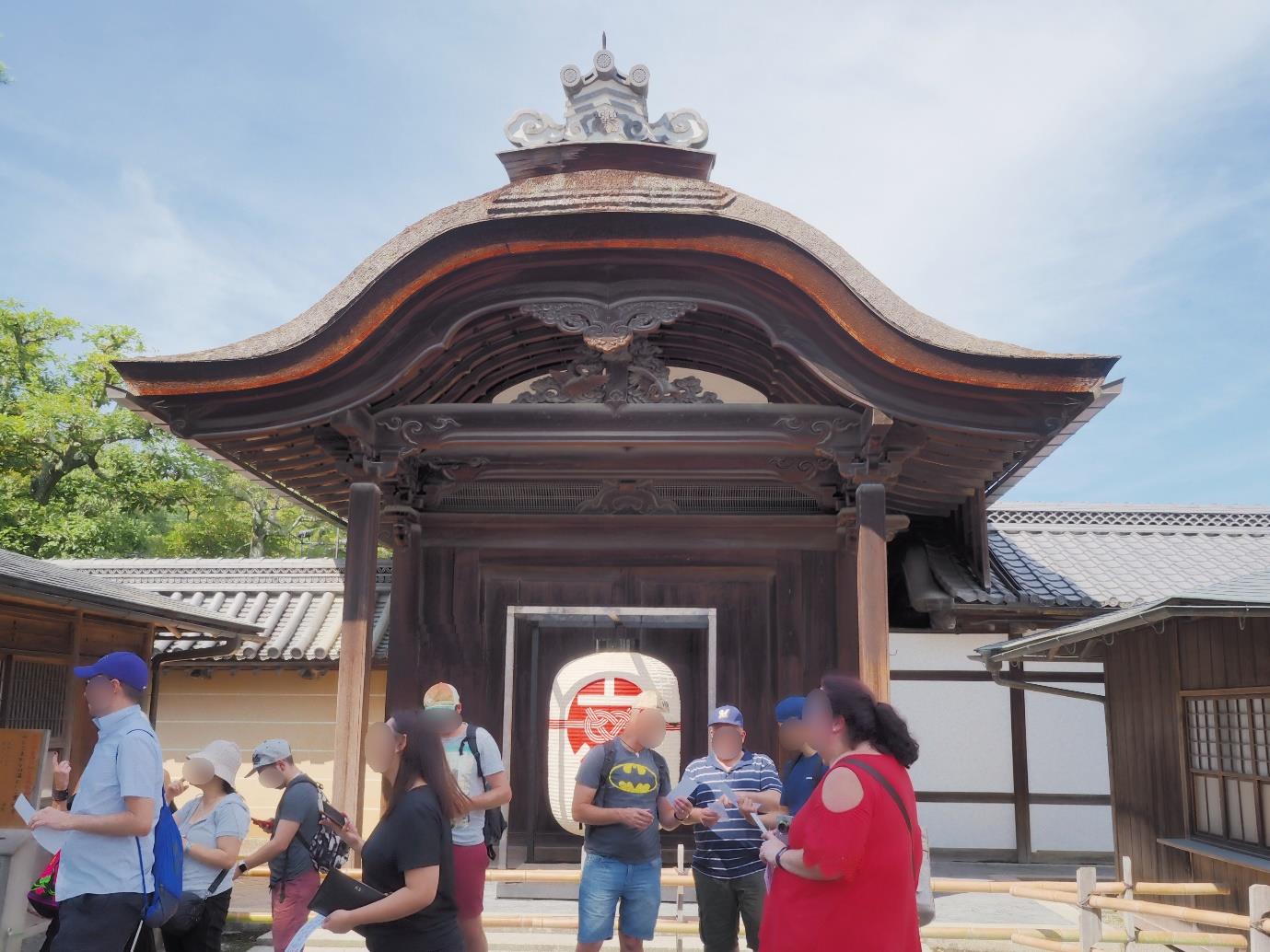 Kinkakuji is in front of you!
When walking for a while, you can see the golden gold "Kinkakuji" in front of you.
Anything is beautiful! ! !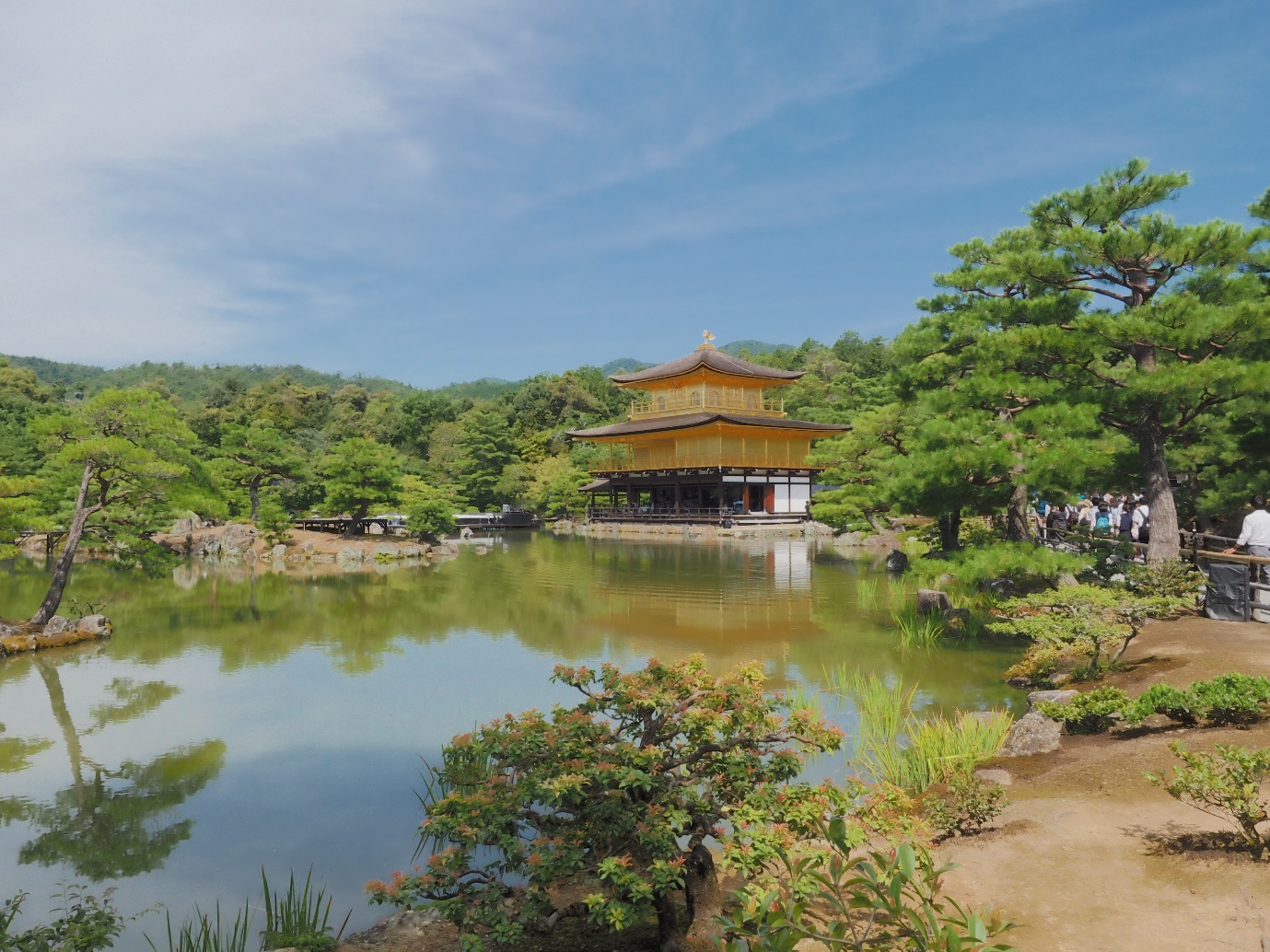 Looking around suddenly, more than half of them were foreign tourists.
Security guards were guiding us in order to take pictures of everyone.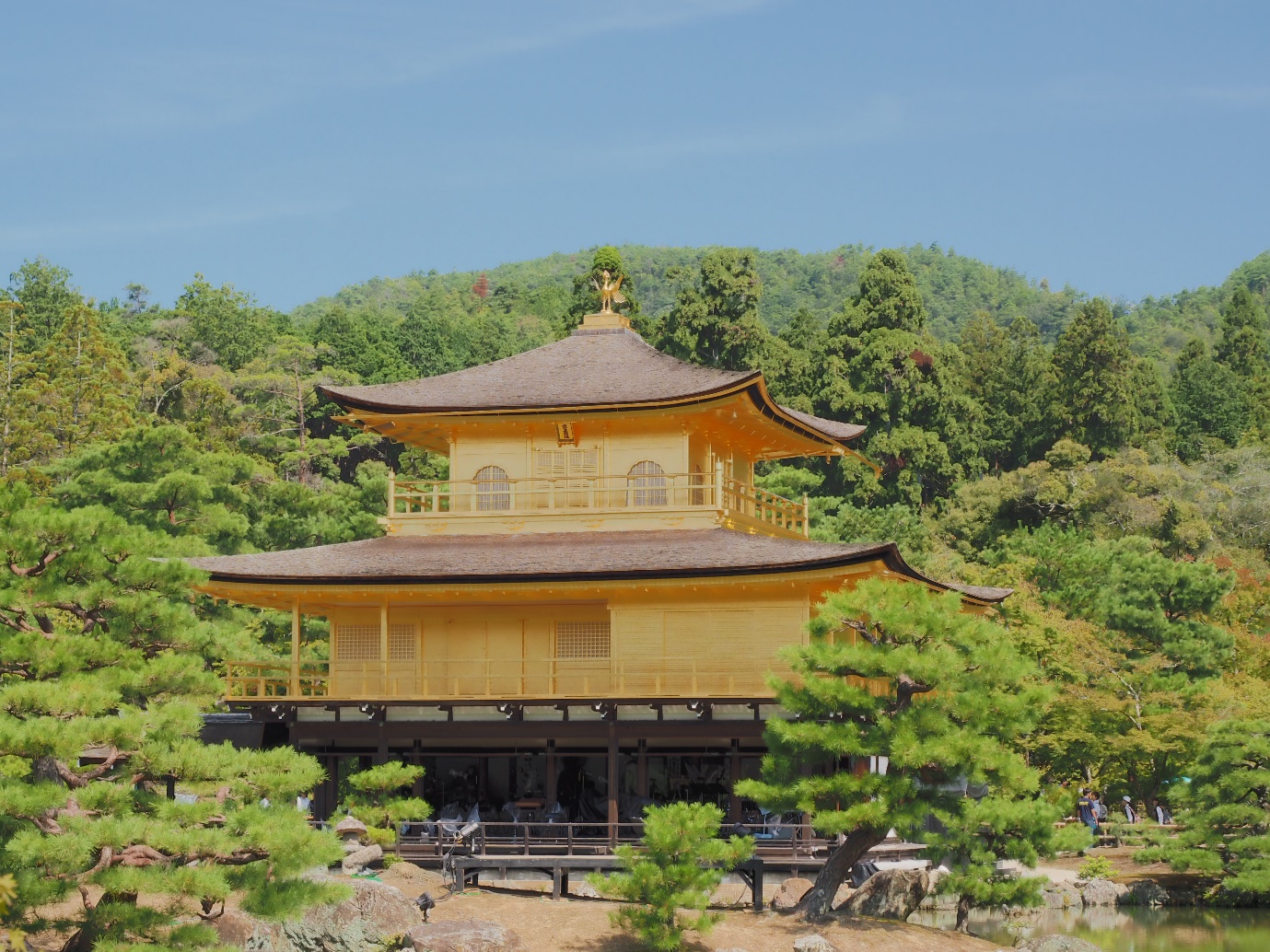 The Kinkakuji that is close looking is the brilliance of power.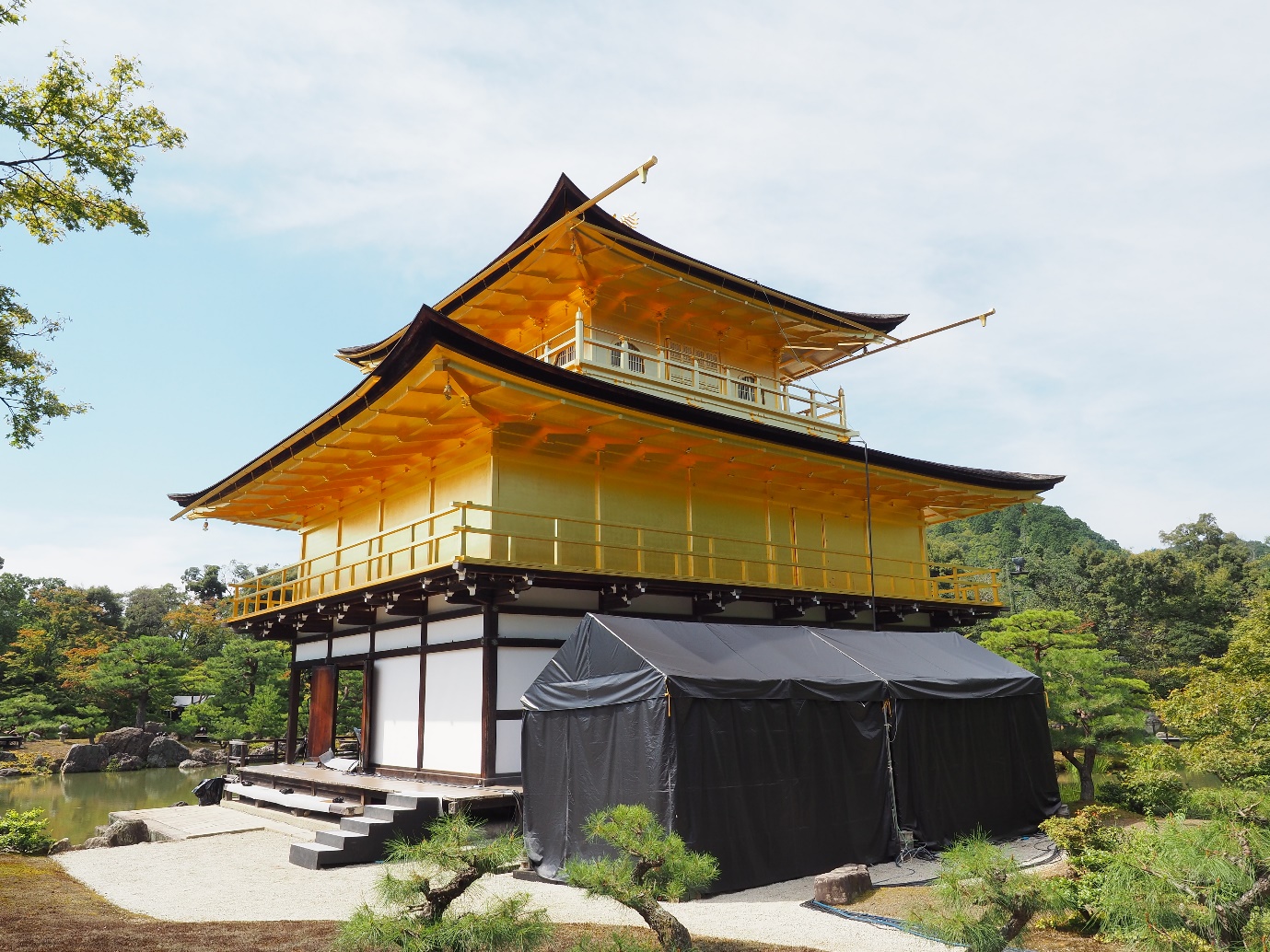 A black tent was set up.
A number of lights are installed on a sturdy foothold.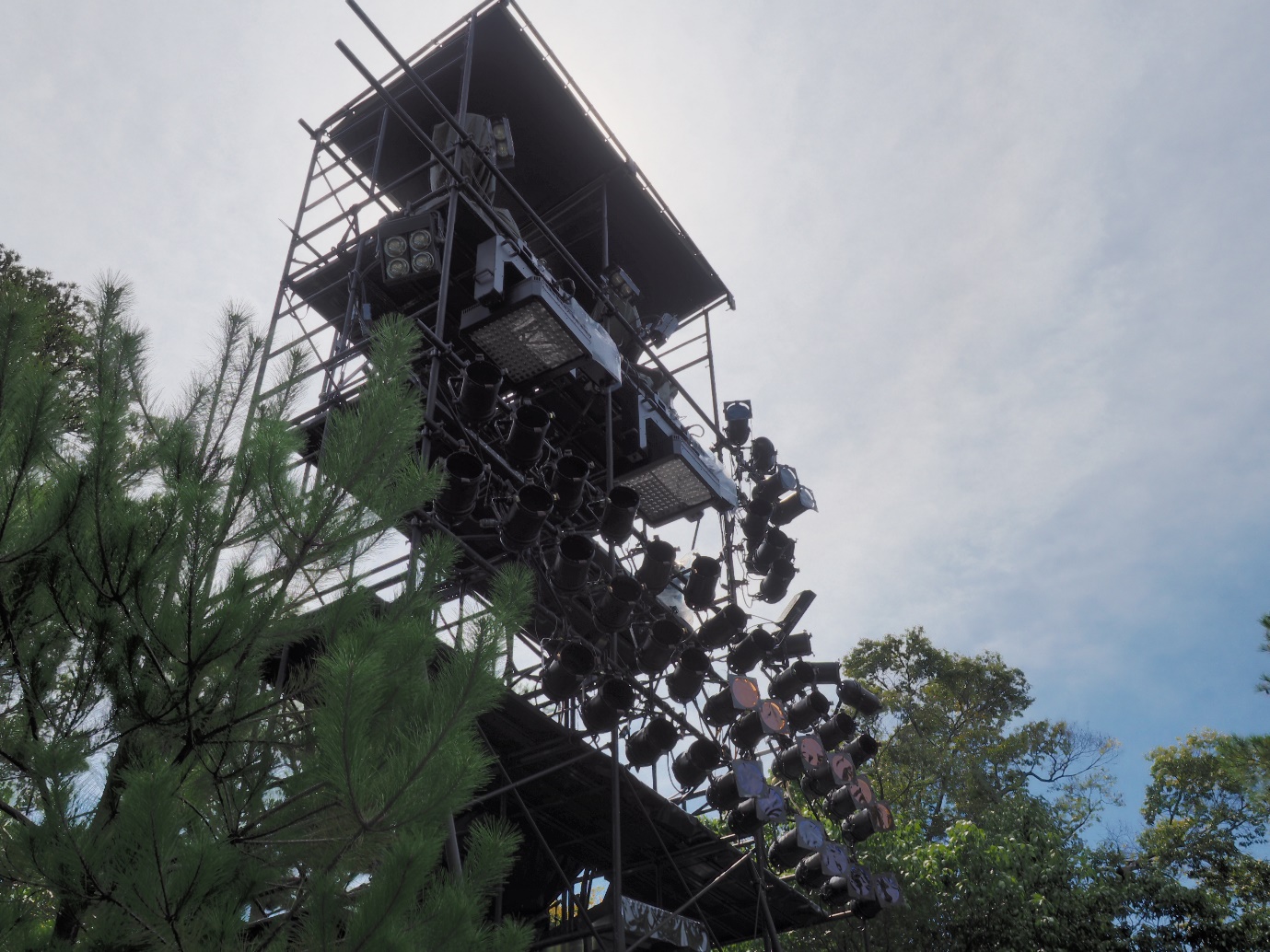 How, on the day it was the "otobutai" stage opening day organized by MBS broadcasting.
I want to appreciate it in such a wonderful place.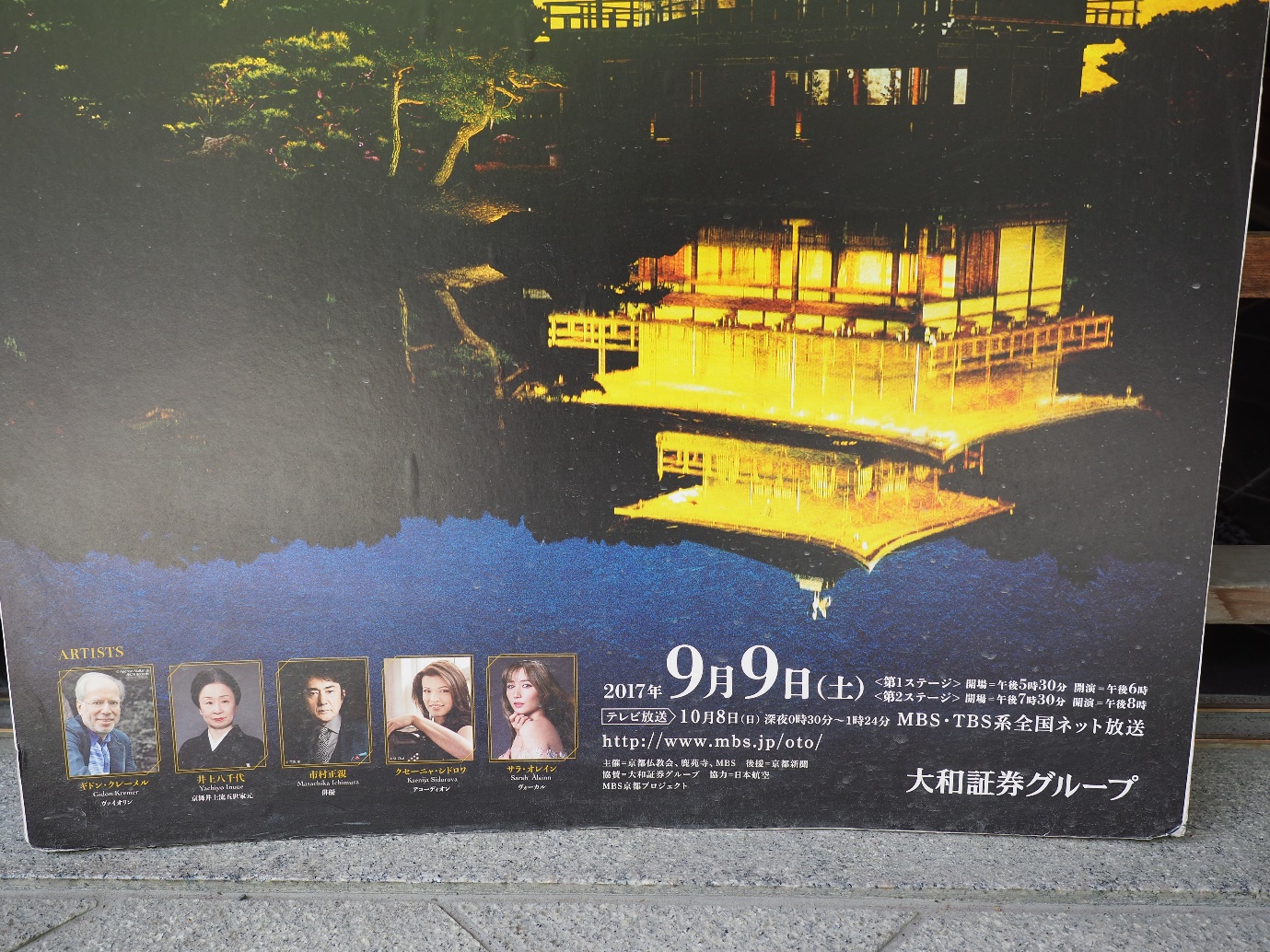 By the way, as I walked through the garden, there was "Ashikaga Yoshimitsu, the washing water."
The Kinkakuji is said to have been a villa in Yoshimitsu Ashikaga, the third general shogun of Muromachi Shogunate.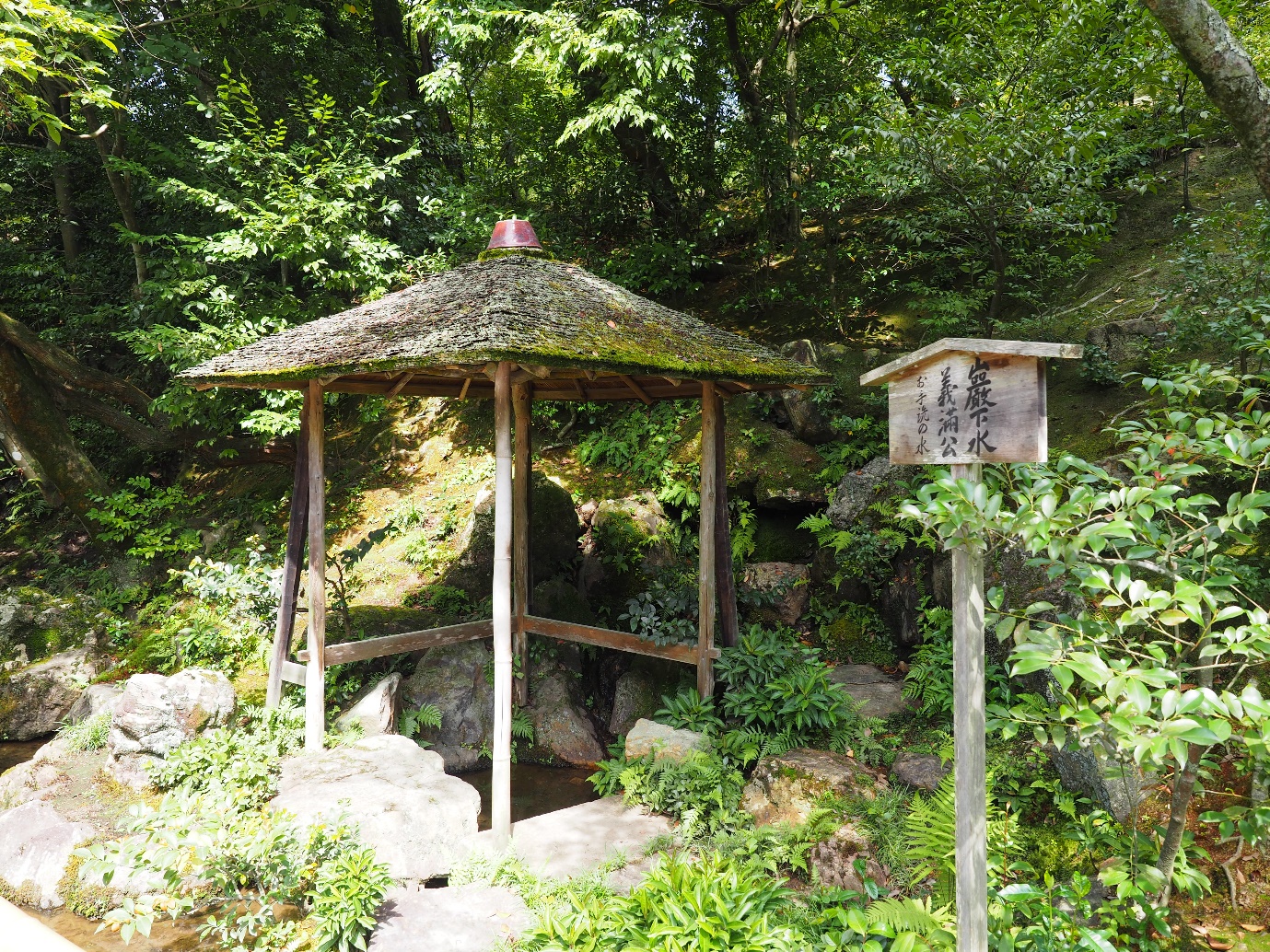 There are many trees in the park and there are also ups and downs, so you can walk comfortably.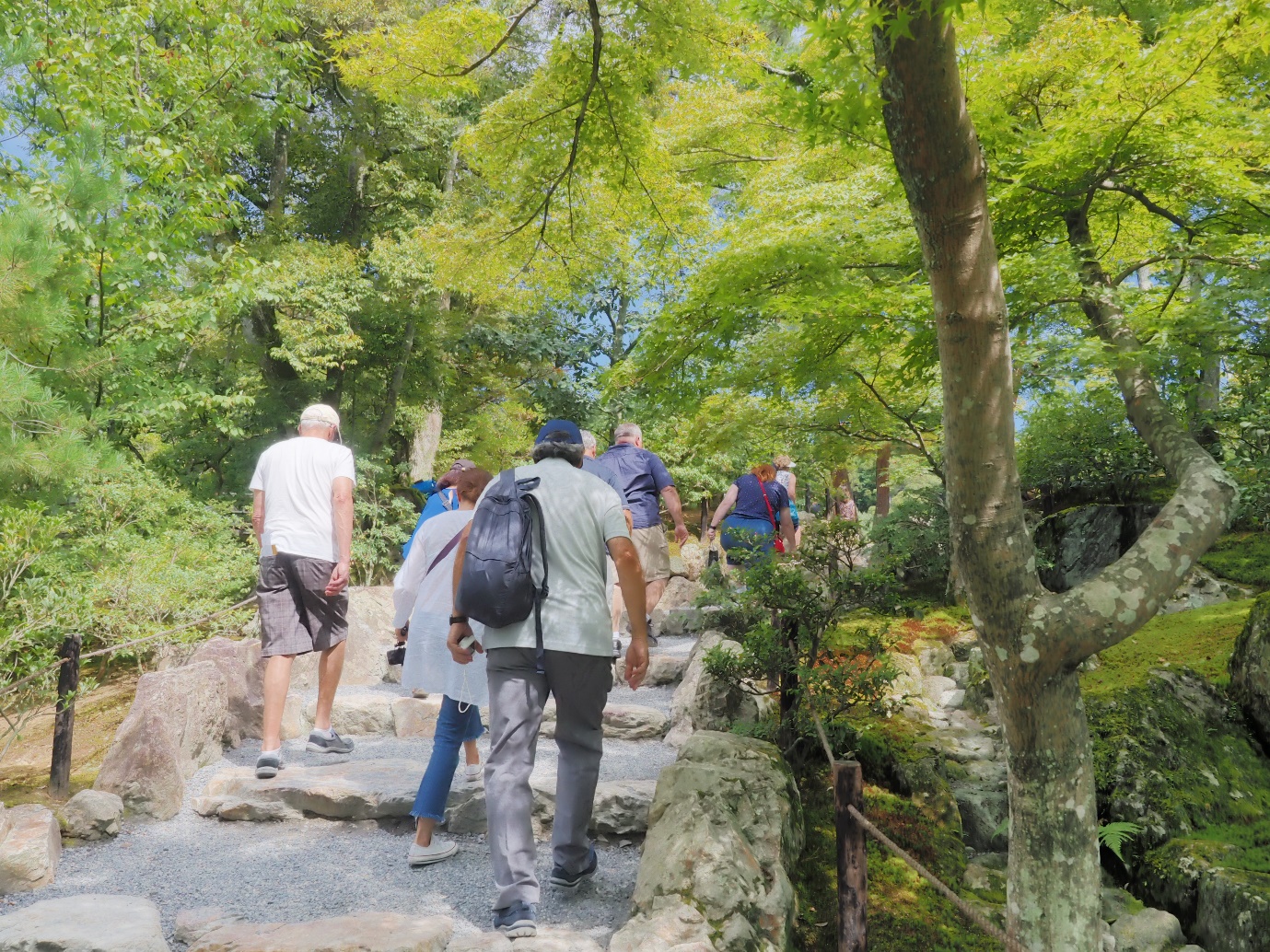 There was also a fountain told that Ashikaga Yoshimitsu used for tea.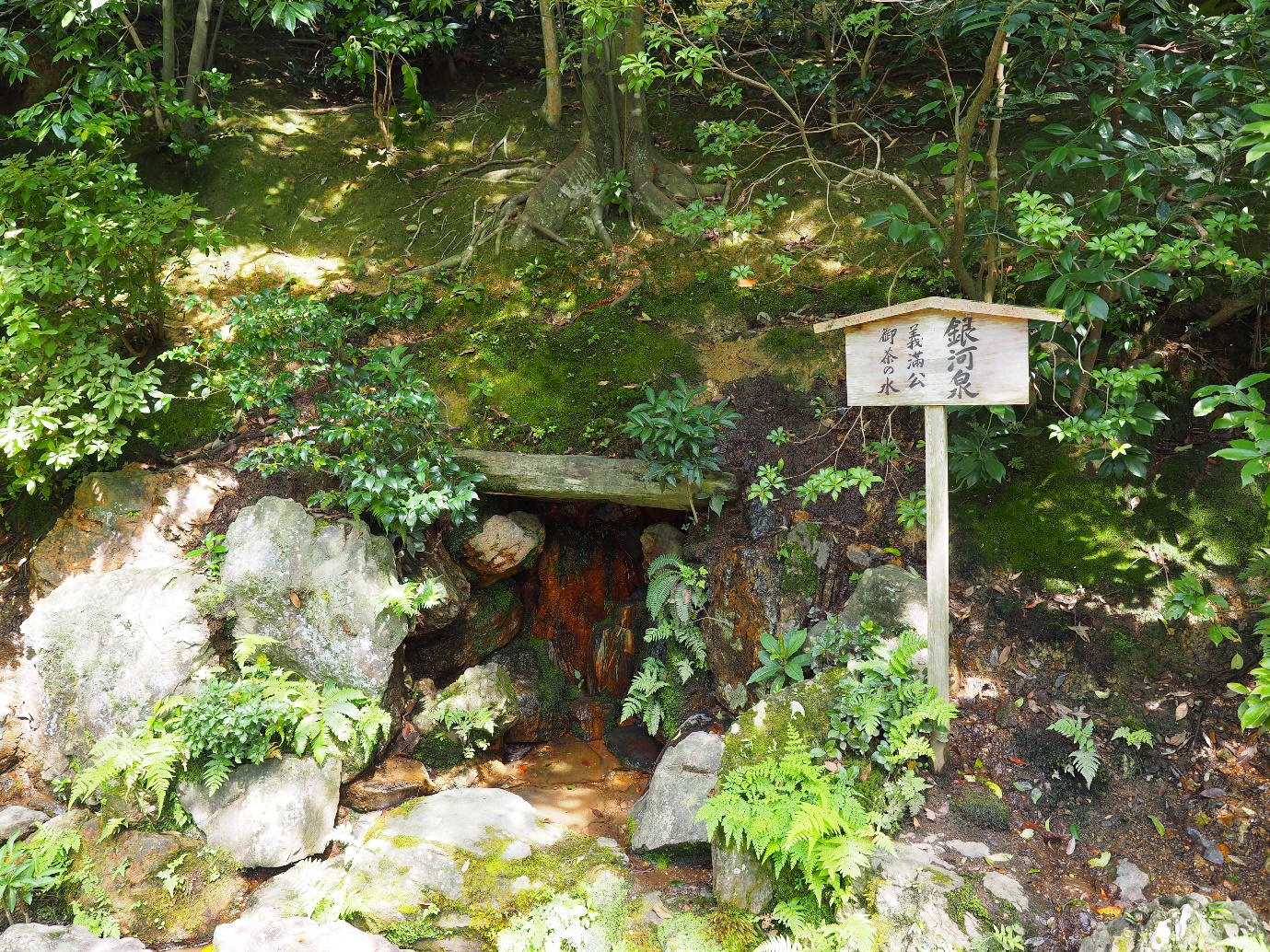 On this day, there were a lot of school trip trip students and they were crowded.
It seemed to be fun, when I was talking about a school trip trip, I remembered a long time ago.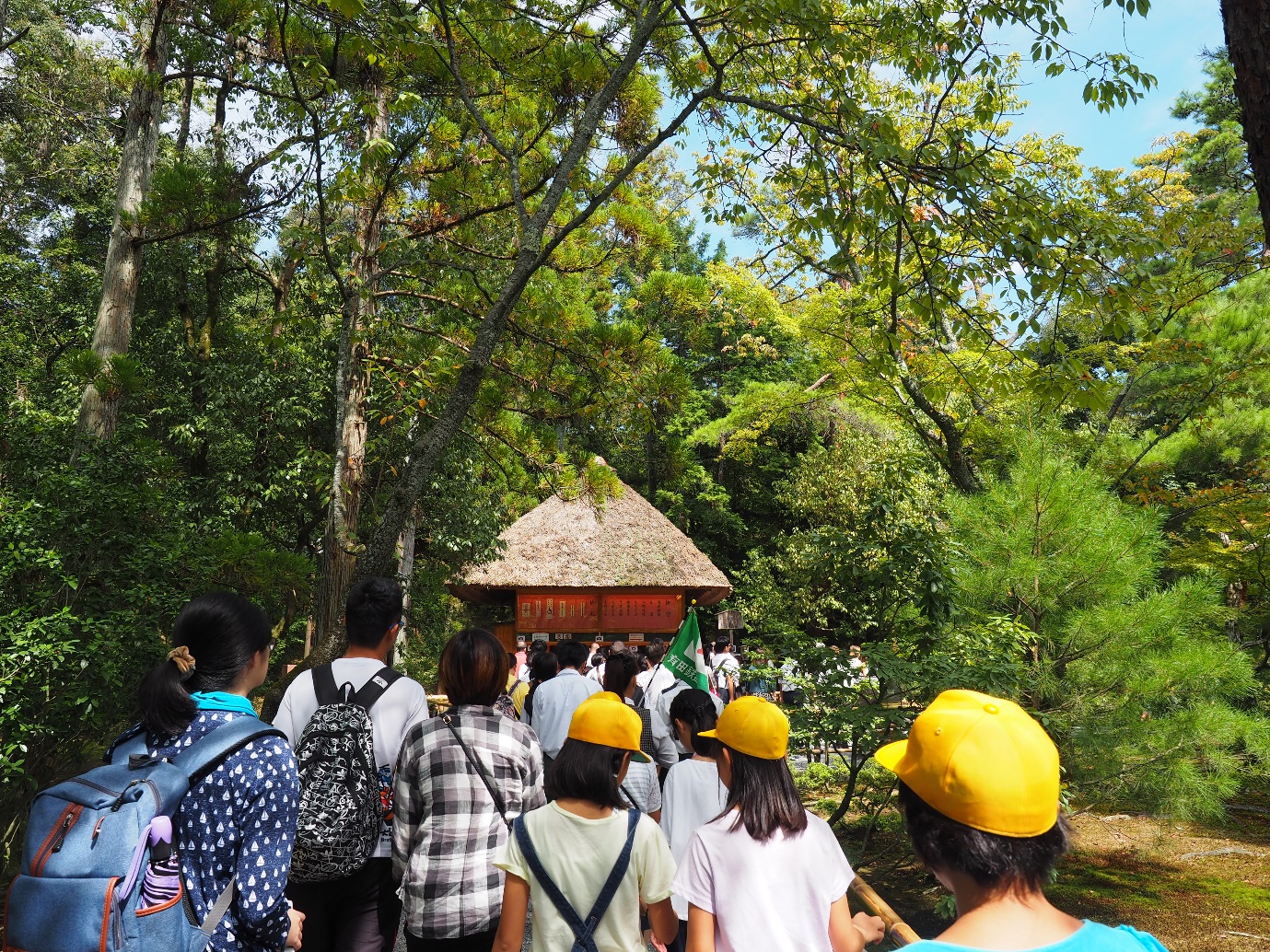 Relax in the tea room
If you walk slowly walking, it will be an hour in an instant.
Matcha is available near the exit. The sweets are also attached, it is reasonable for one person ¥500.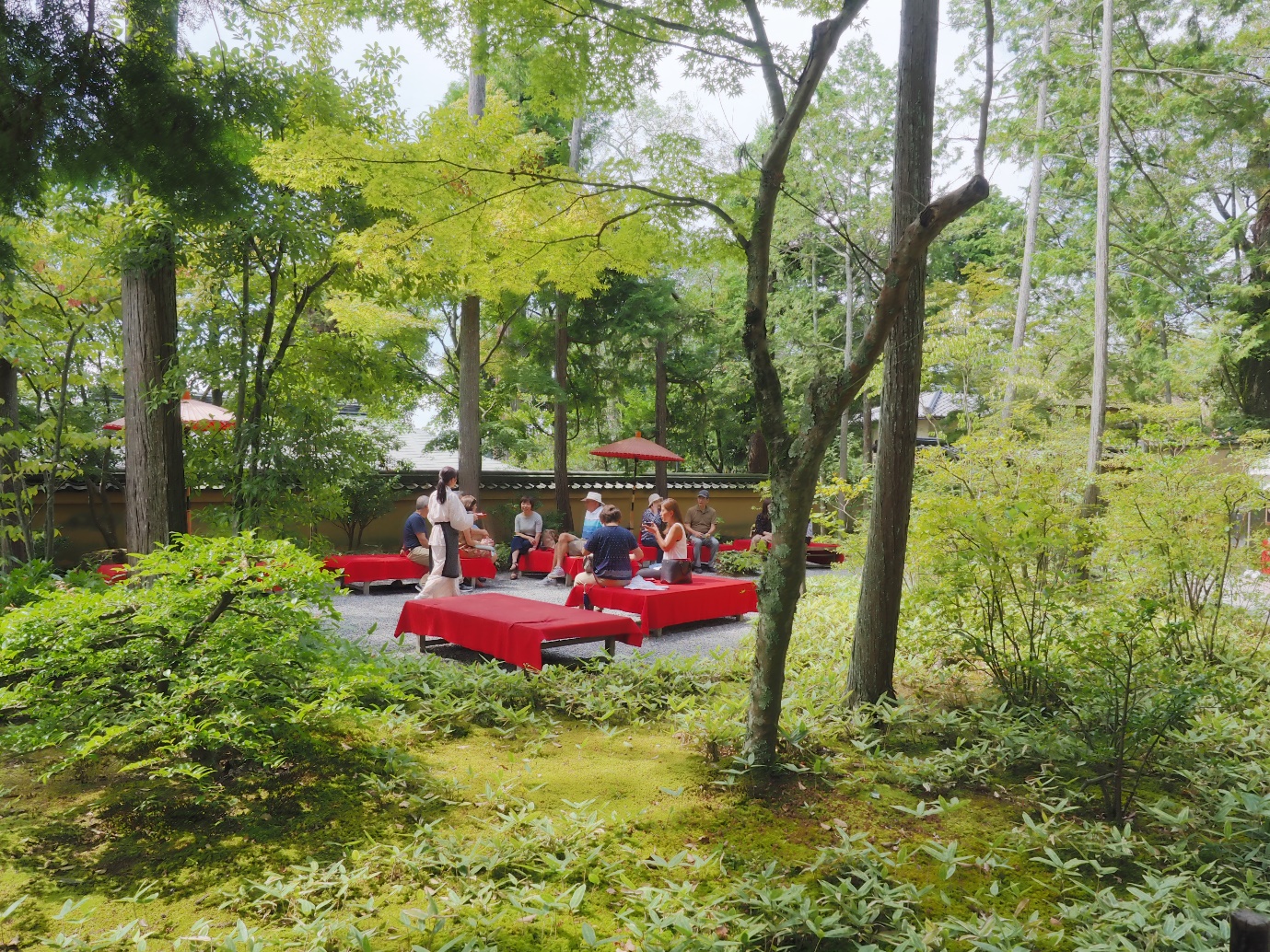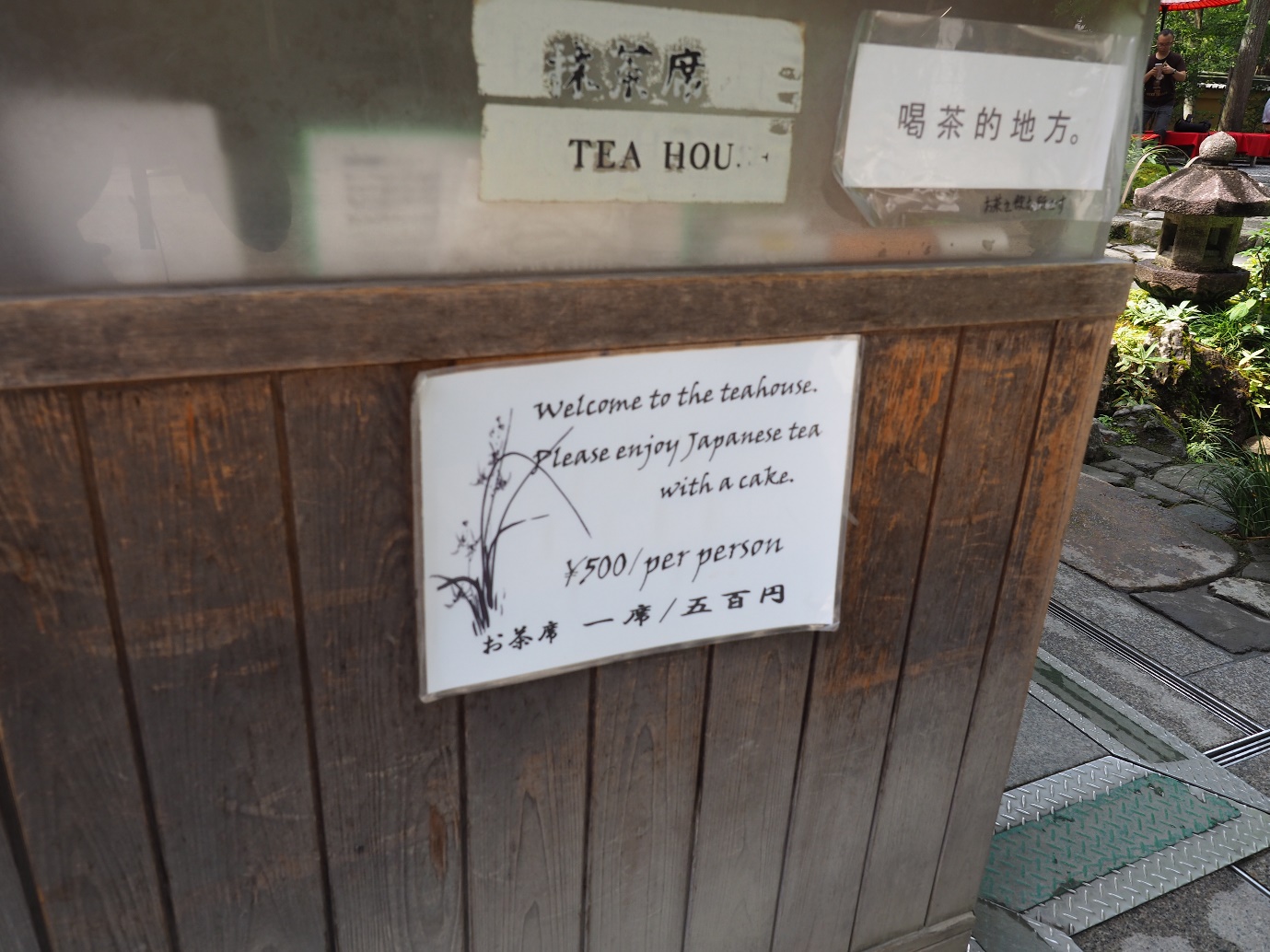 And charm and souvenir shops will appear.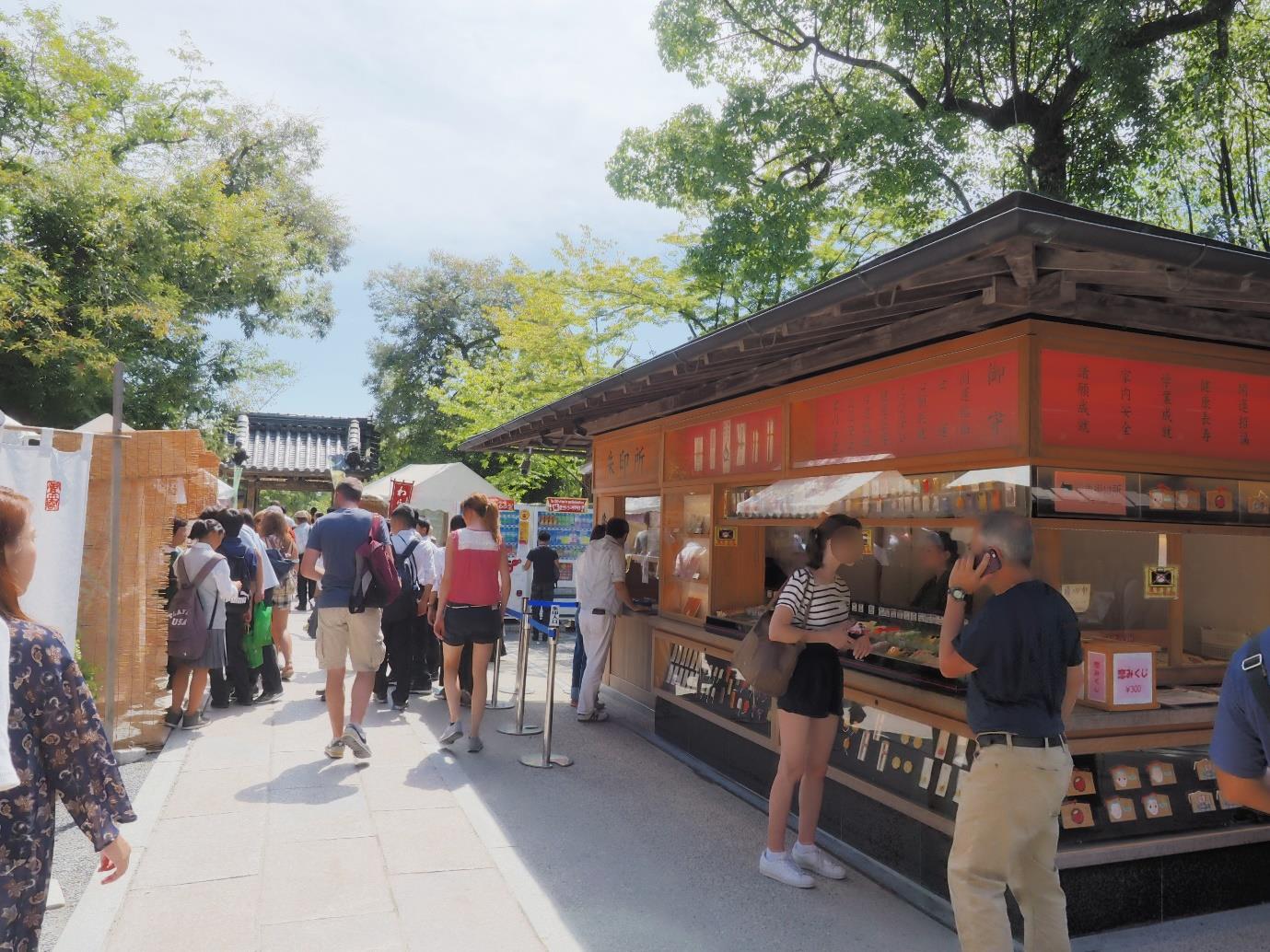 I got "Goshuin" in commemoration. This is all handwritten.
(Goshuin is a red color stamp given at a temple or a shrine as the proof of visit them. And goshuincho is a special book for keeping stamps.)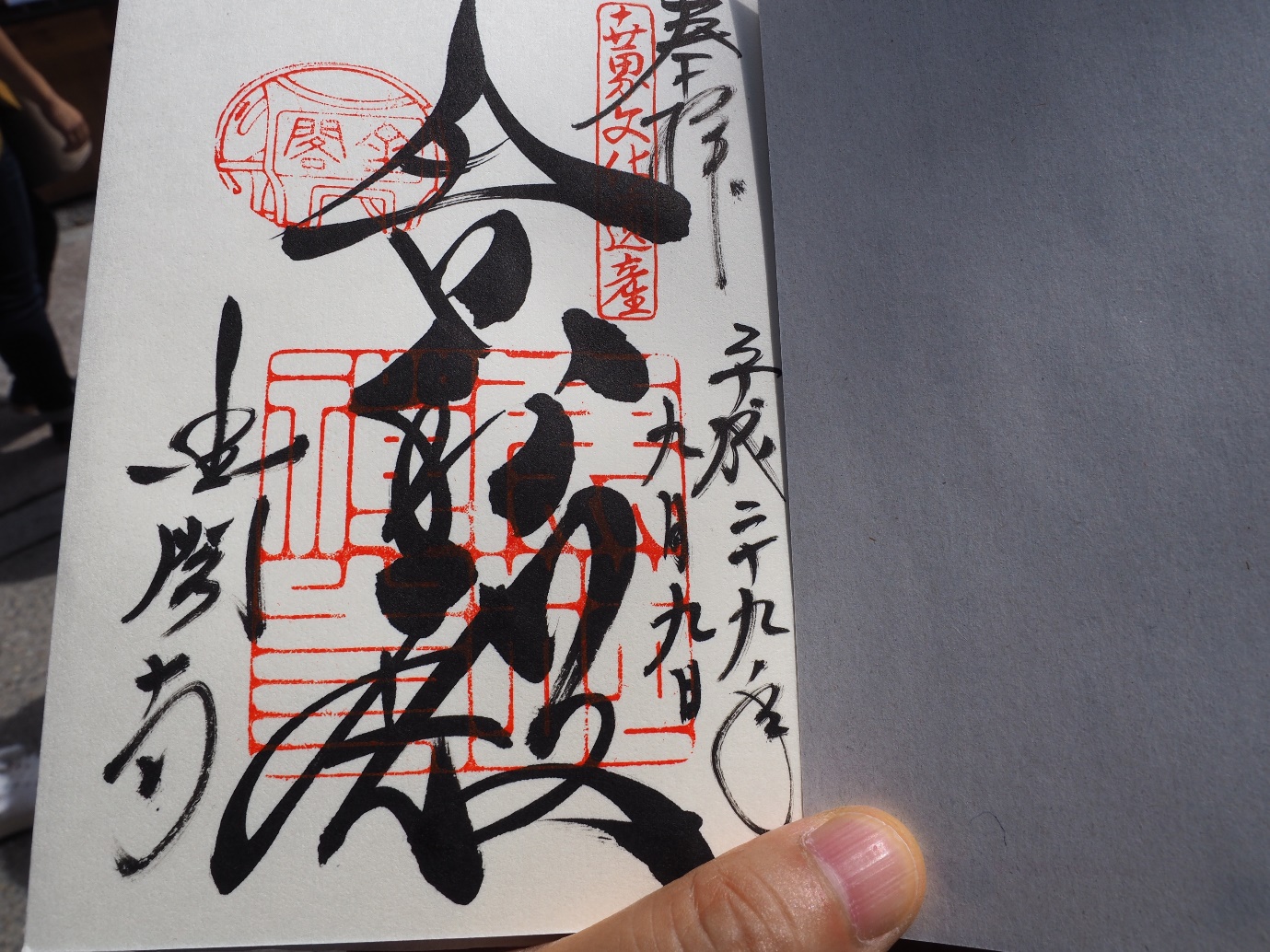 This time, we introduced the summer Kinkakuji, but you can see the Kinkakuji that shines in the seasonal landscape whenever you go spring, summer, autumn or winter!
Finally, when visiting Kinkakuji, I definitely would like you to drop in at Ryoanji.
The main avenue in front of the Kinkakuji is a 20minute walk. Ryoanji is also registered as a world heritage, famous for rock garden.
Detailed information
Name: Rokuonji (Kinkakuji)
Address: 〒 603-8361 Kinkakuji, Kita Ward, Kyoto City
Phone number: 075-461-0013
Website: http: //www.shokoku-ji.jp/k_about. html (Japanese)
worshiping fee: adult (over high school student) ¥ 500, elementary and junior high school student ¥300
worshiping time: 9:00-17:00
Name: Ryoanji
Address: 〒616-8001 Kyoto-shi, Ryoanji-ku, Ryoanji-temi Midoritashita 13
Website: http: //www.ryoanji.jp/smph/ (Japanese)