When I went to port Nishino-omote, I visit and do lure fishing Koumegawa river, which is in the depth of that port.
You can see a maps from this link.This river is very near from Iriomote port but you can fish black porgy, child of GT, and grouper, so here is the good for lure fishing.
At 6PM Sunday August 31st, full tide finished and becomes long tide. Small fishes are trying to escape from predator fish so they caused a lot of waves. I expected that I can get a lot of fish!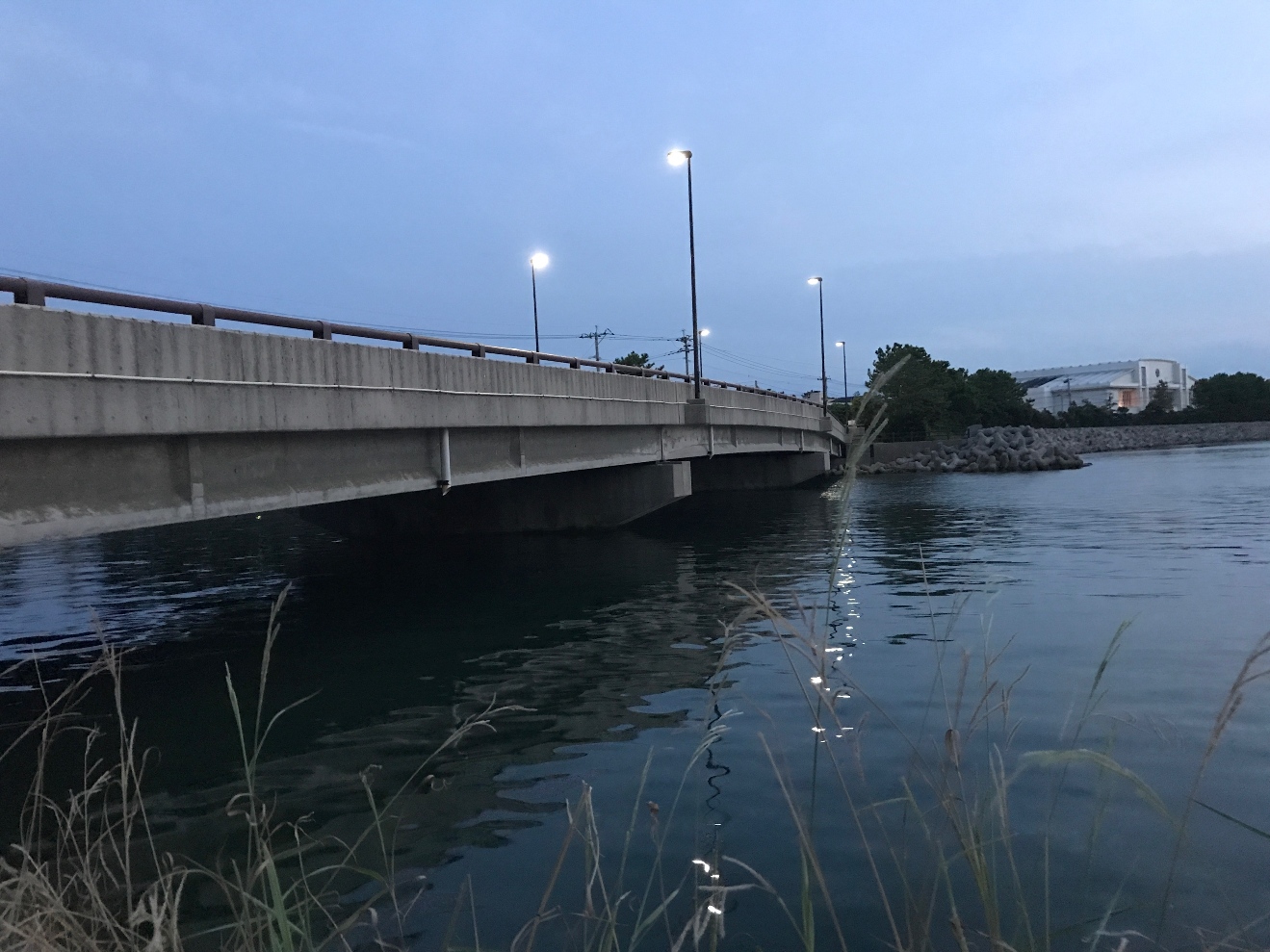 At this time, I choosed above picture's location for the fishing. You should choose dark place to get a lot of fish because predator fish is in the specified place to find a small fish group.
I used this lure for today's fishing
I used Hardcore Mino 70S, which can buy at fishing store "Lucky" in Nishino-omote.
This lure can fly long distance and move/turn well, so I wish that I can get a lot of fish... Price is not so high, you can buy it by pay less than 1000JPY.
Click this link to get more product information.
Let's do fishing!
River's speed is fast so you should not move so much, and should be like adopt to river's move.
.... Yay, may be I get a fish...! Come on!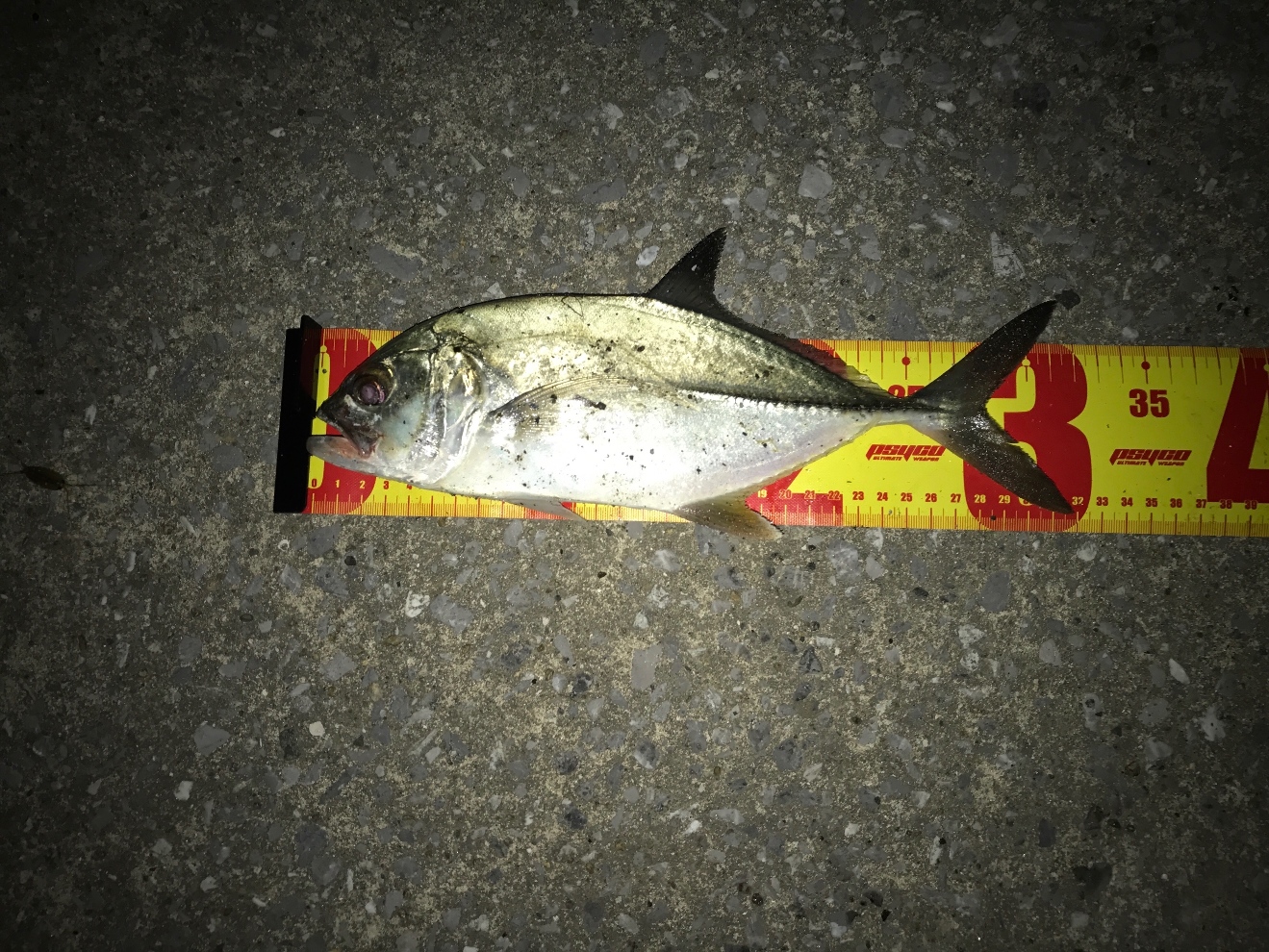 I got Child of GT, size is about 31cm. Small but it strongly pulled my rod... But I'm on the tetra pod so I expected that string will break.
Next one is... hm, it becomes move slowly so I moved to under the bridge, which is darker one. I imagined under water world, and I carefully twitched.
Then my fishing rod strongly pulled down again! That fish trying to dig down to underground, so I understand that fish is rock fish. Then I got that fish! I got grouper!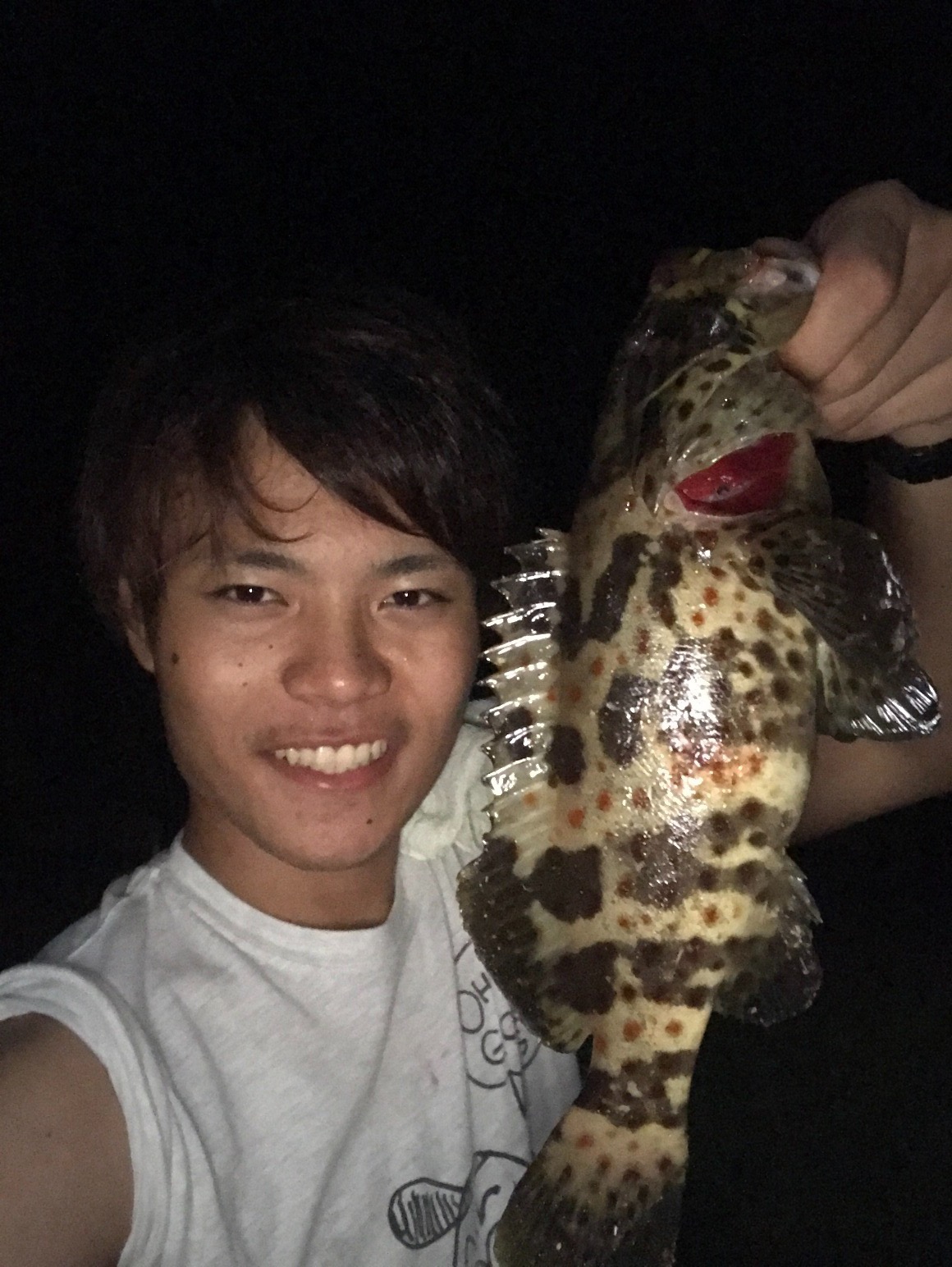 That fish trying to escape even I put it on the grounds, so I got injured by needle.
This is how rockfish is strong, so please pay attention when you try to fishing.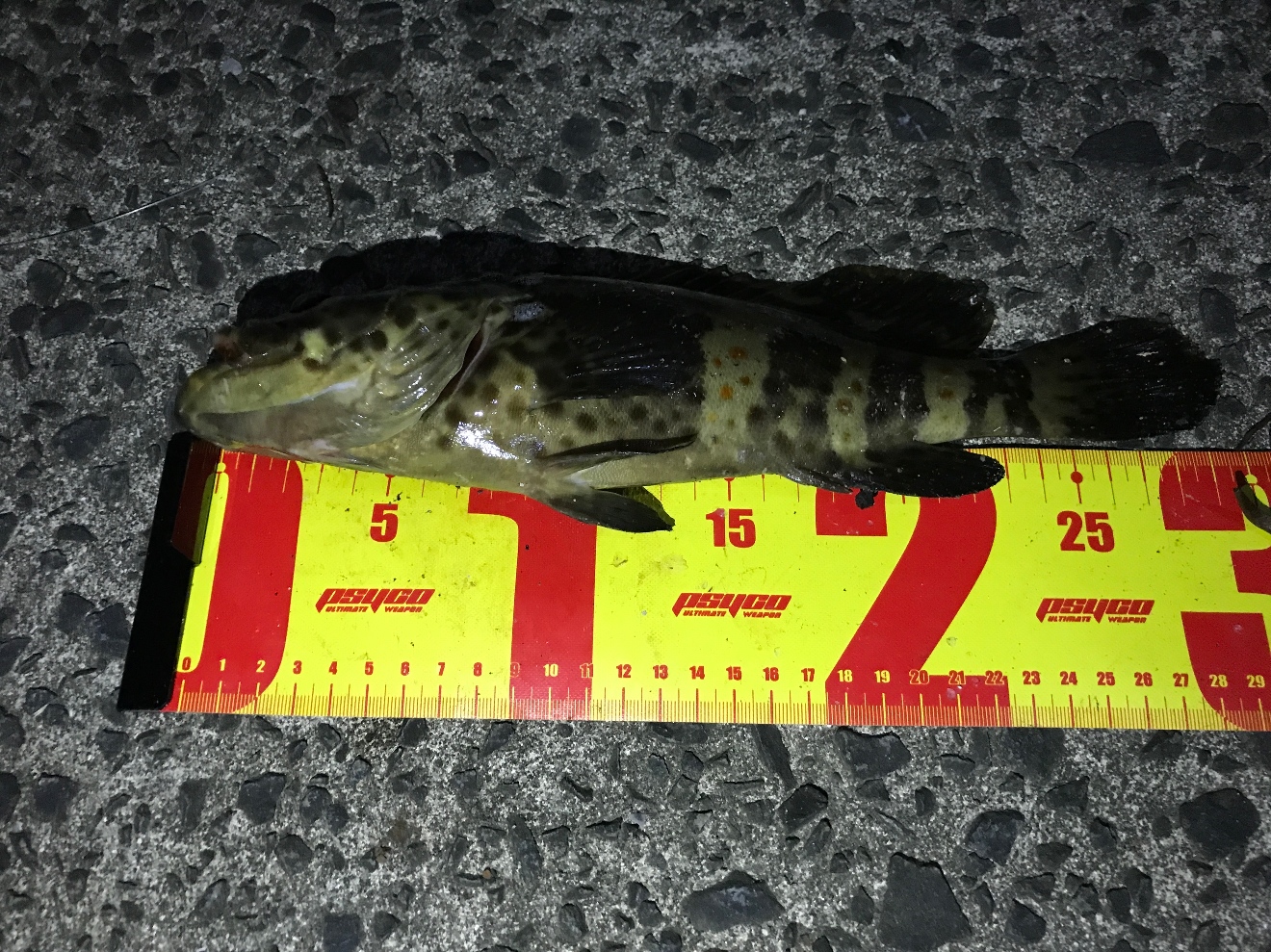 This grouper's size is 30cm, so seems middle size. I guessed that fish is Malabar grouper. In Okinawa, calls grouper "Mibai".
Let's cook it!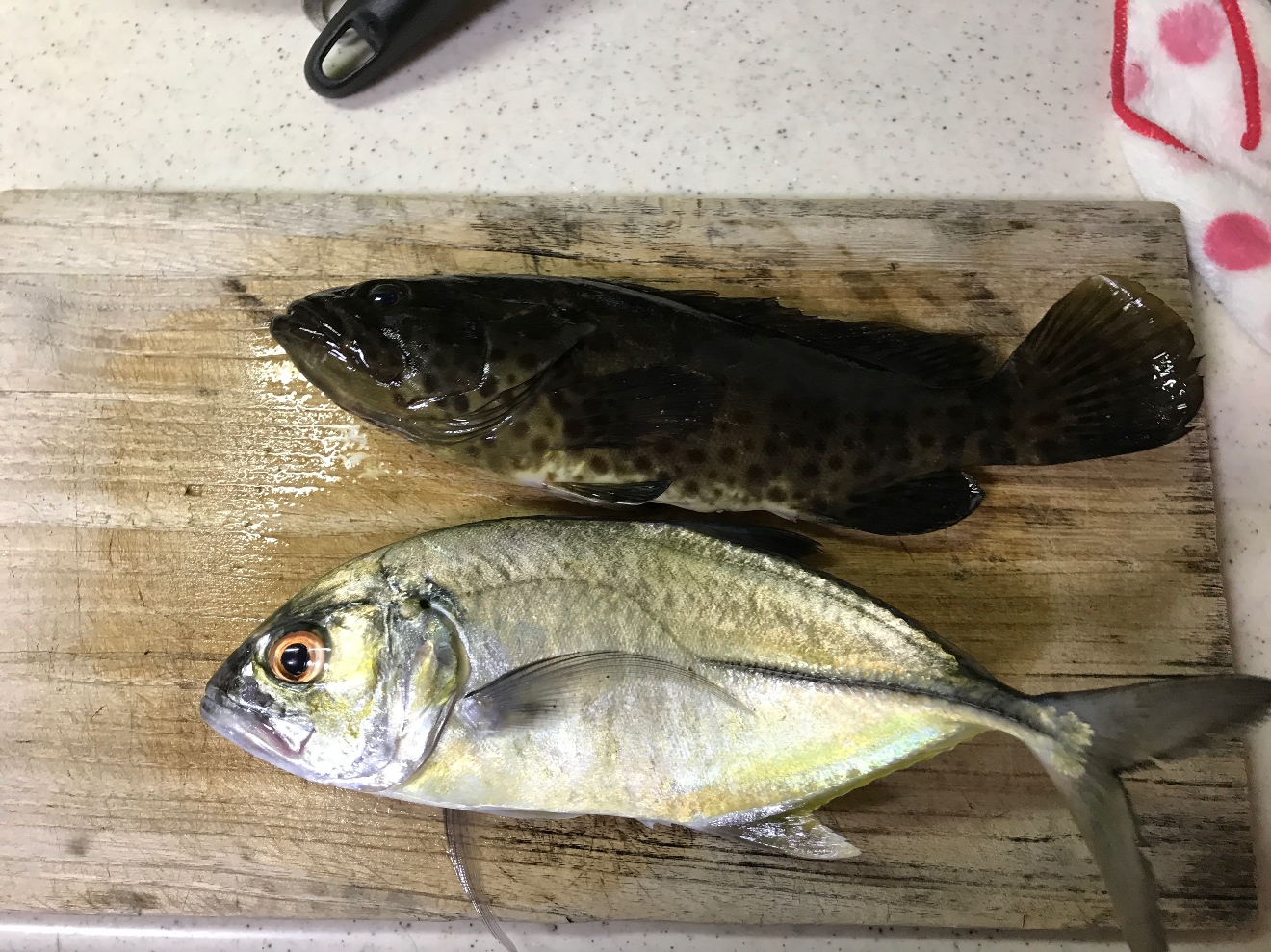 I got these fishes but not fresh so these fishes baked with salt!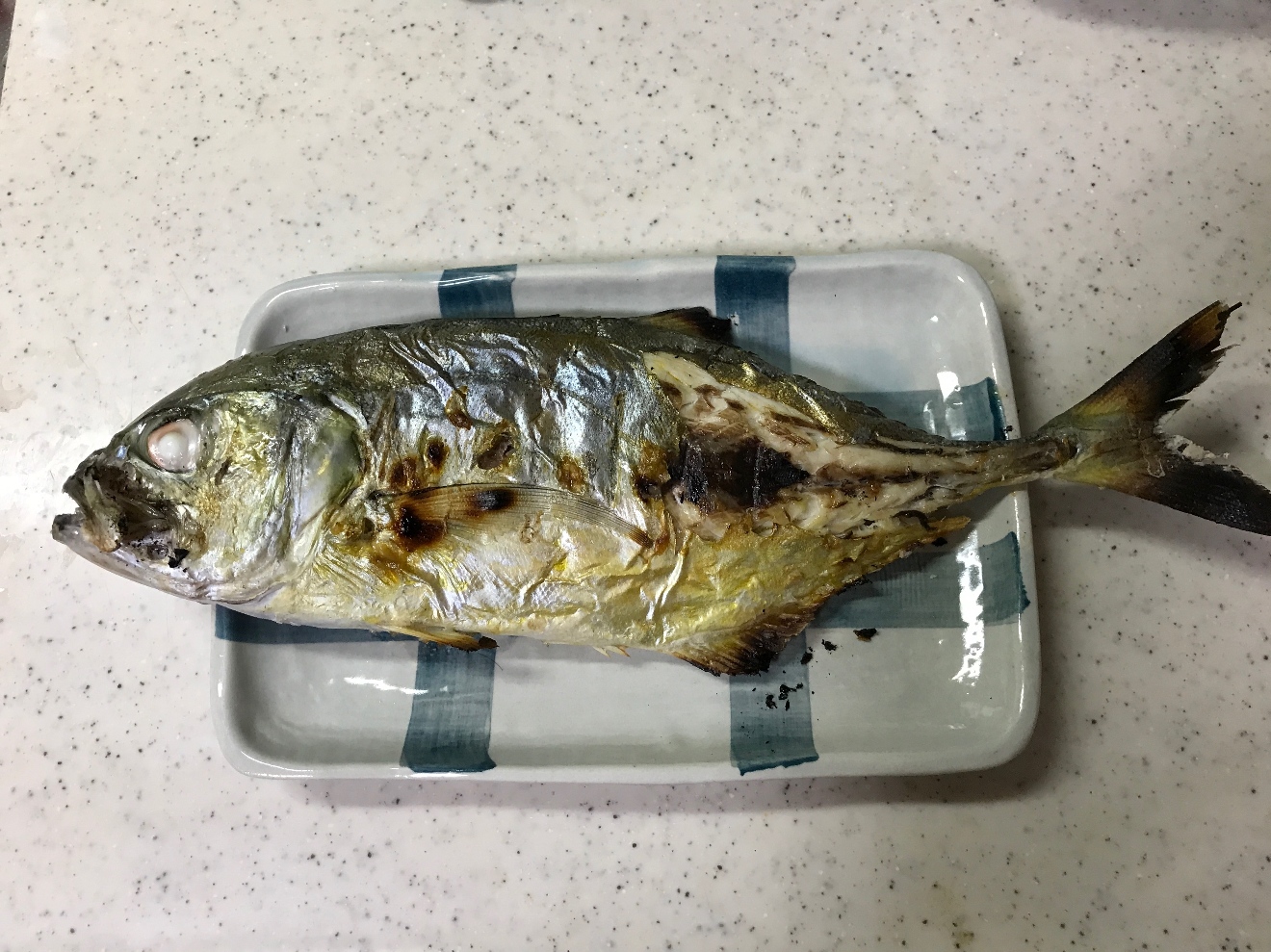 First, I ate GT. Not so fatty, so it is refreshing taste. In Tanegashima, it call "Eba" and their residence eat well.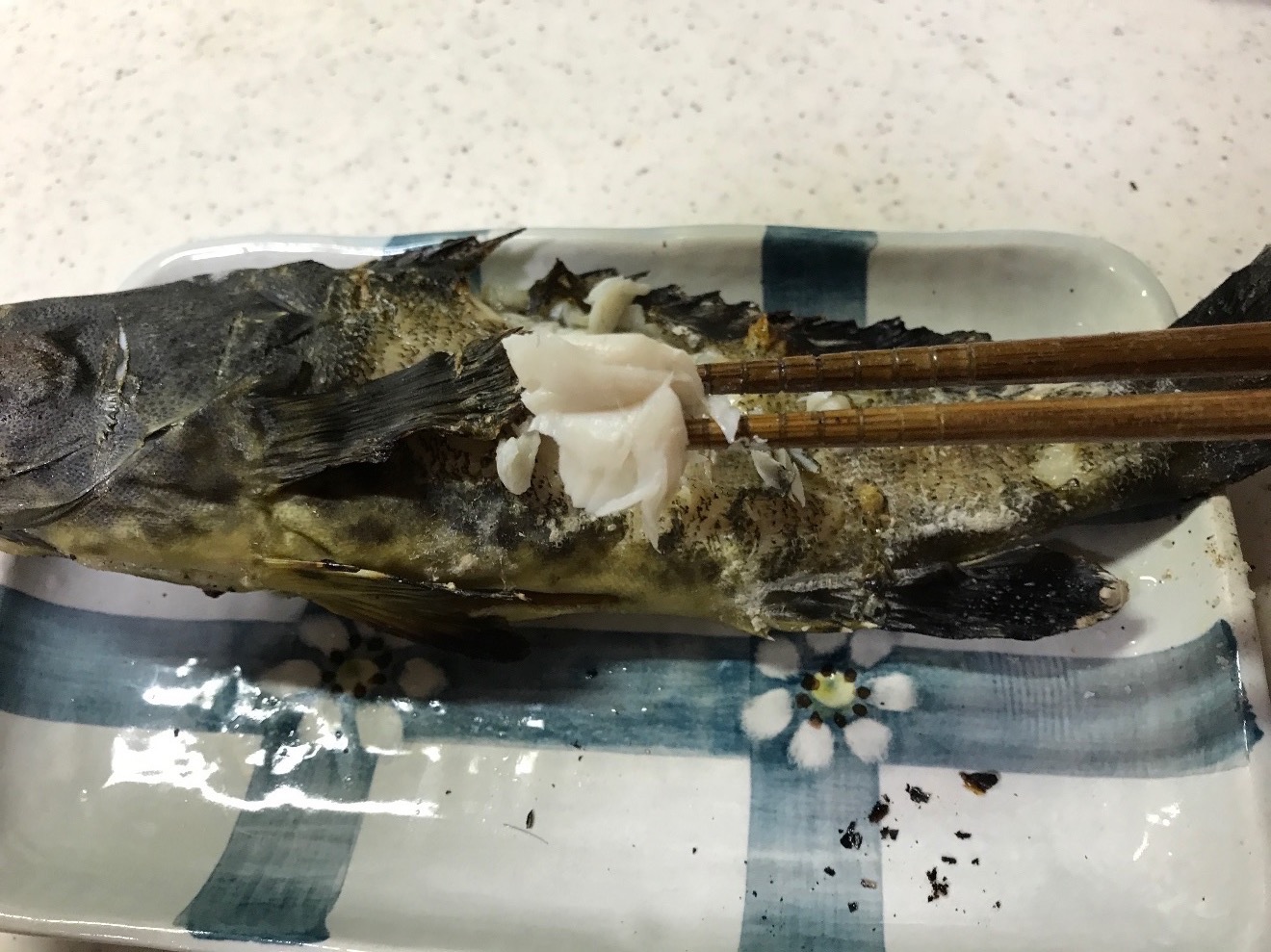 Then I eat Malabar grouper. This fish is so fatty so oil is speeing out while I bake it. When I see it, I want to eat it even baking.
Of course, that fish body is fatty so it's like melty taste. I want to eat it again!
Fishing goods store near Tanegashima Island
I recommend this store: Fishing Lucky Tanegashima.
Here is that map near that store.
This store has a lot of fishing rods, and they inform what that fishing rod can get fish on the website, so you can determine target. And... Store manager is kind so teach a lot of informations/techs to us, so they helps us so much.
Conclusion
Actually, I want to get blue fish, such as yellowtail, but near Nishino-omote city and at that time, these fishes is not in these rivers. But "Kadokuramisaki", which is in the south of Tanegashima Island, can see that but has distance so I give up to go there. Despite that things, in there, has a bigfin reef squid, yummy-coral trout, and so on. Also, maybe you can meet big fishes. If you visit Tanegashima, you should try to fishing.