Each summer, every place have summer festival. This time, I will introduce you travel plan name "Akita Toro Matsuri" with 1day-stay in hotel.
Toro has two parts: pole and lantern. Toro pole is inspired by an ear of rice, and Toro lantern is inspired by rice bag.
Put the Toro on forehead, shoulder, or back to pray good harvest.
This event was designated as important intangible cultural assets.
It is held from August 3rd to August 6th in every year. It start from Akita station west gate to Akita bank head quater. In this event area, have Akita art musium, Akita castle hotel and 2-chome bashi bridge.
Travel plan
To see this event, you can use tour plan that is planned by tour company, but I'm not recommend that you use that because these plan includes near area sightseeing so you need three days break to use this plan.
So this time, I introduce you individual tour.
You will need make reservation about airplane or shinkansen ticket, hotel, and event seat.
Access method
To access from Tokyo to Akita, you can choose airplane or shinkansen. If you choose airplane one, you can choose Japan Airline(JAL) or All Nippon Airline(ANA) and sum of these carrier, they have 9 round trip flights. Filght time about 1 hour 10 minutes from Haneda airport. When you arrive to Akita airport, you can use bus to access to Akita station. It need 930JPY, and took 40 minutes to arrive to destination.
That bus's deperture time is designated to arrival flight so it almost have not wait time.
If you choose shinkansen one, you can use Komachi superexpress from Tokyo station and it will took 3 hour 45 minutes.
Airplane one is more cheaper than shinkansen when you use early reservation discount. If you want to use it, you should make reservation from Februry 1st.
Hotel
It is hard to make reservation because tour company will make a lot of reservation because this event date is determined. Cancel fee is vary by hotel but not cause from very early date.
If you choose hotel, I recommend that you should choose west exist side hotel because event place is locate in west exit side, and have department store so it is convenitent to buy souvenir. I choose "Richmond Akitaeki-mae Hotel" because I used it before for business.
Richmond hotel is chain store-type hotel, that expand in Japan. Room is clean and nice.
Event seat
At last, make reserve for event seat. To do it, visit Official event website.
In 2017, event seat reservation is start from May 1st, 10AM JST by using internet, telephone, fax, and desk. Event seat prices are indicate below:
2100(A-class seat),2600(S-class seat),20000(exclusive seat)JPY
When they confirm your reservation, they send a bill so you send your money to them by wire transfer. After you send your money to them, they send seat information and guide books.
When you arrive to Akita, should eat sweets to break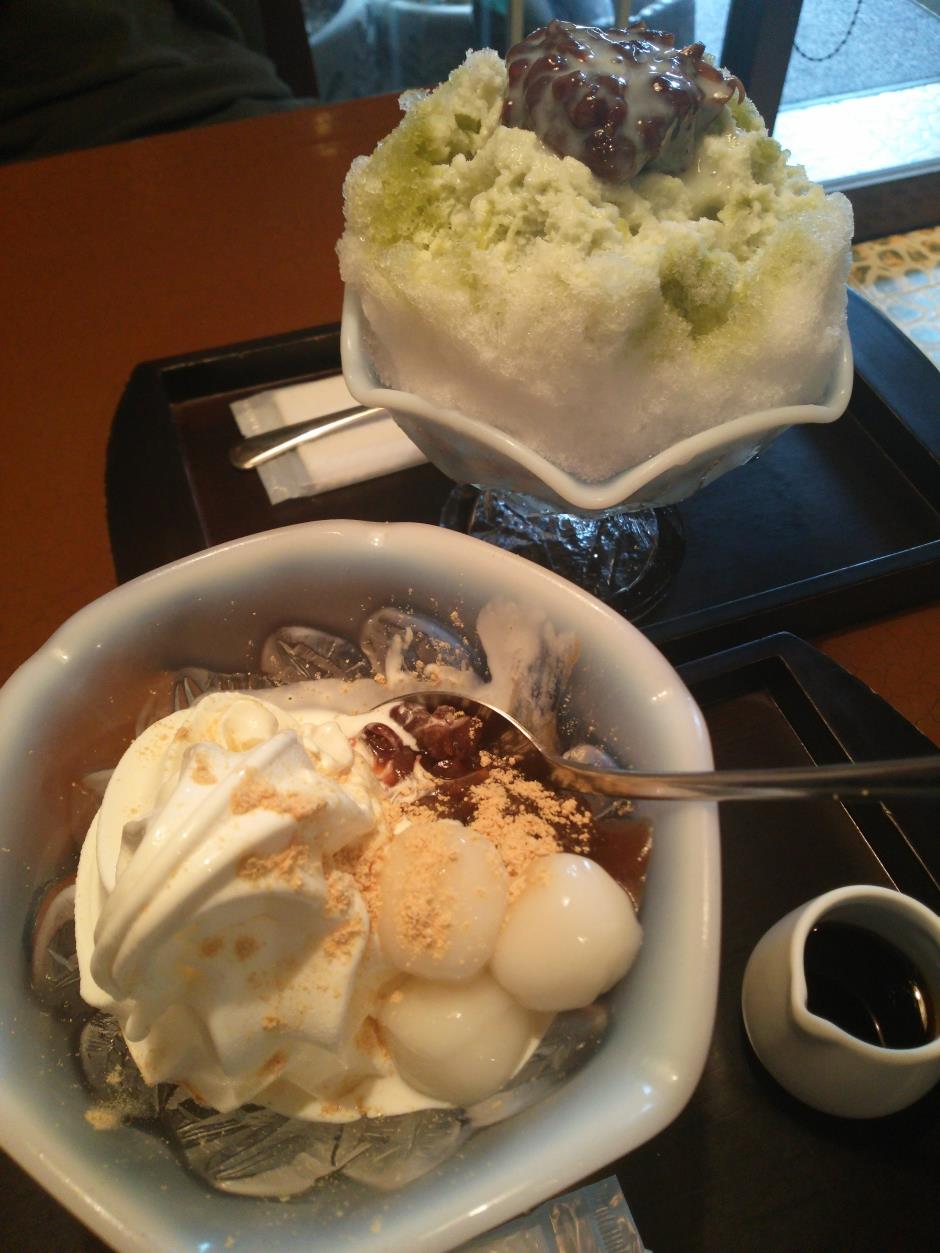 And... I arrived to event place! But it start from night so you should not arrive so early. When arrive to Akita, you should go to cafe and eat sweets to break. I choose "Kanmidokoro Mugen-chabo", because it is near from station. In this cafe, Matcha ice and "Kinako-kuromitsu" parfait. Also, you can use takeout service when you order "Anmitsu", matcha parfairt,etc..., so it is good for rest and eat in hotel.
Toro matsuri
After you have rest at hotel, you should eat dinner early and go to your event seat. When you try to get there, have a lot of stands. They serve food such as "Yakitori", "Ikayaki", "Yakisoba" so you can buy one of them food and eat at your seat, but when event start, you will become busy by stand up/sit down/take picture so it is difficult to eat in rest-mind.
I reserve 5 seats, and it is located in center of road, and sit back-to-back with each other person. You cannot sit there before 30 minutes from start, so you must be done to go to bathroom because it will become extremely crowded.
Event schedule is about: 6:50 PM...enter Toro, 7:25 PM...Toro performance, 8:35 PM... Picture time.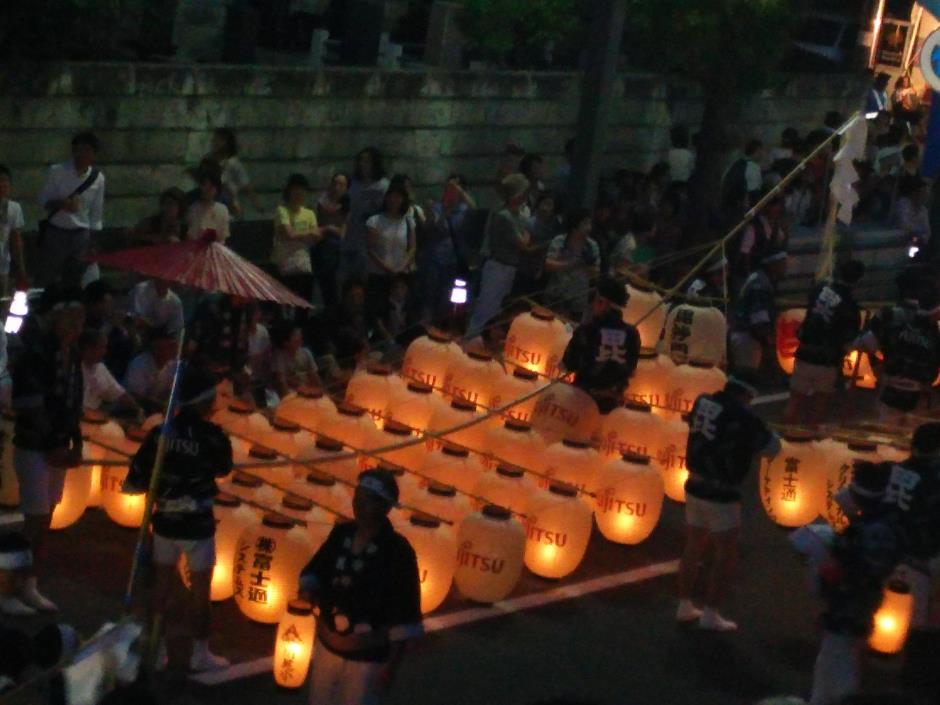 When it start, Toro enter to the road.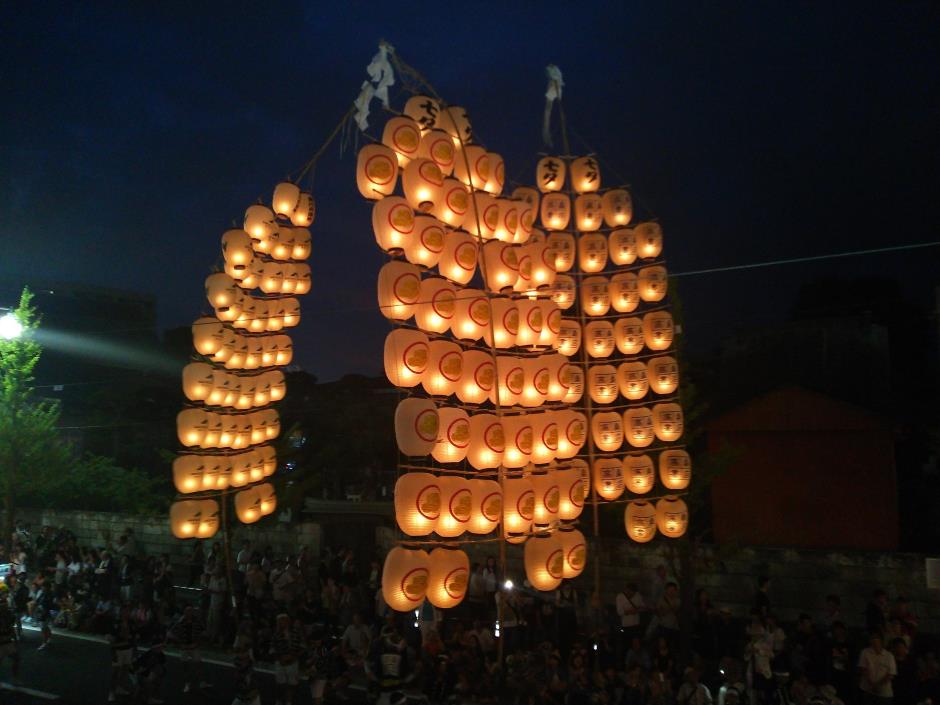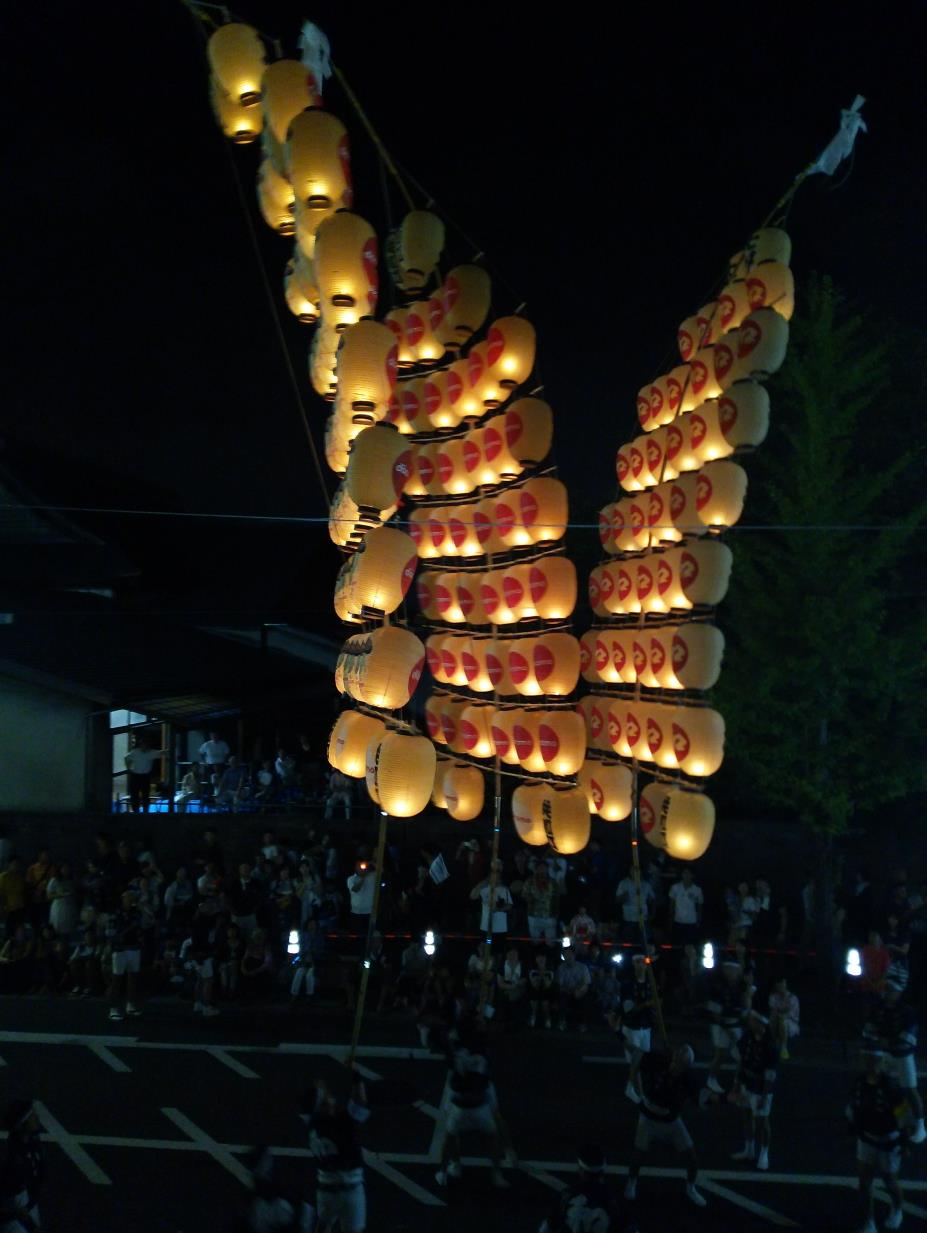 Each towns, companies Toro enter to the roads and show their performances. It also have children's Toro, and they show training results with Taiko/flute sounds.
Some of Toro looks have about 10 meter so it is so powerful than you expect.
Next day of that event, walk and looks around station.
Next day of that event, you should wake up late, and walk around Akita station before you will go back to your home.
In the morning and afternoon, In Akita art museum, some groups compare their Toro technics.
Opposite side of "Hikoroji" road, and walk that, you will arrive to Kubota-jo castle.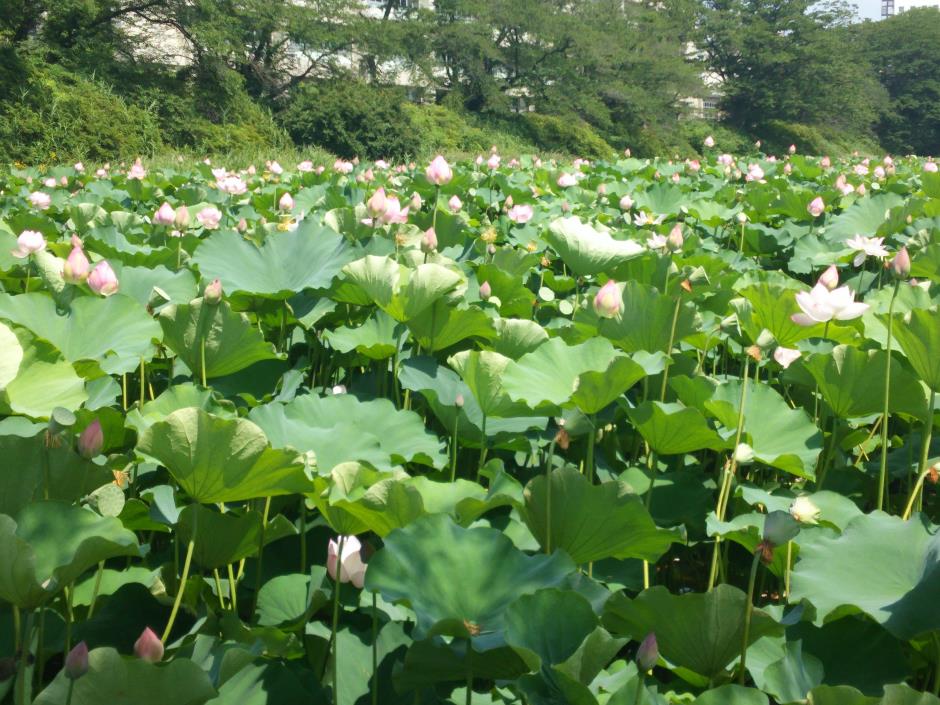 In roadside of that road, you can see full-broom lotus frower.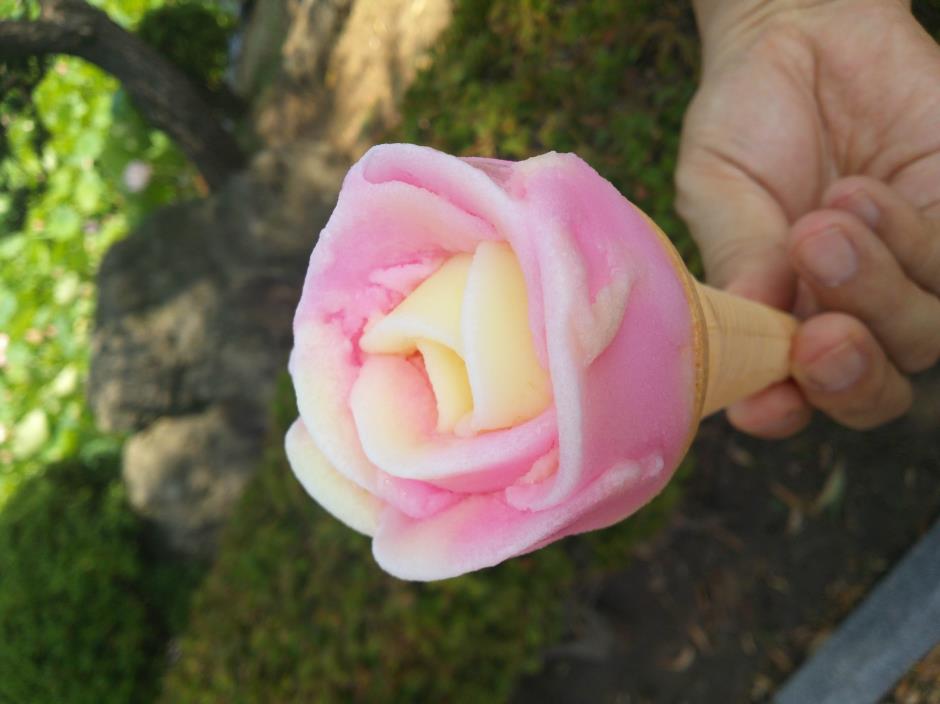 It is hot so you should eat Akita's soul food, name "Babahera", and "Inaniwa udon".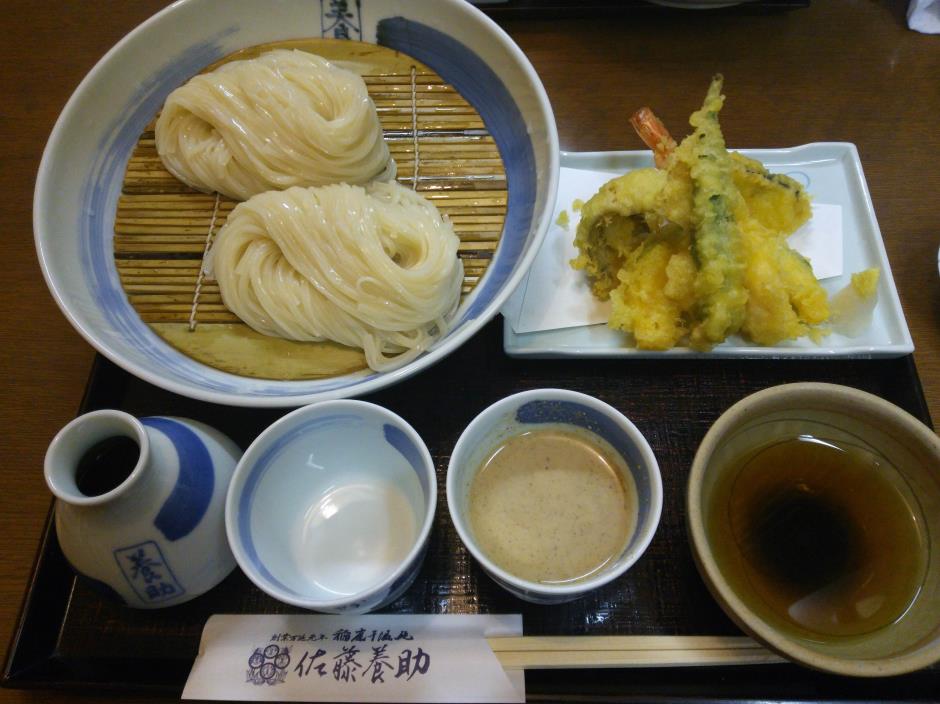 Even you stay only one or two days, you can enjoy this travel because you can eat good food.
More detail
Name: Kanmidokoro Mugen-chabo
Address: 2-4-12 Nakadori, Akita-city, Akita Japan
TEL: +81-18-825-2263
Business hours: 11:00 AM~7:00 PM (Last order is at 6:30 PM)
Access: Walk five minutes from Akita station
Payment method: Cash only
Smoking space: None
Official website: http://www.mugendo.jp/restaurant/ekimae.html
Map:
Name: Satoyosuke Akita branch
Address: B1F Seibu Akita branch 2-6-1 Nakadori, Akita-city Akita Japan
TEL: +81-18-834-1720
Business hours: 11:00 AM~9:00 PM(Last order is at 8:00 PM)
Access: Walk 2 minutes from Akita station
Payment method: Cash/Credit card
Smoking space: Available
Official website:http://www.sato-yoske.co.jp/
Map: