Japanese toilet is the most high-tech in the word. It's known for it's dazzling features! The first foreigner who came to Japan is almost surprised. These toilets are useally called in Japanese as "bidet "(electronic toilet)which are western style toilets with various functions. You will surely be satisfied with the clean and functional Japanese toilets not found in other countries.
How to call the toilet
The toilet is called restroom or bathroom but it is better to use the "toilet" in Japan. This time, I'm going to use the "toilet".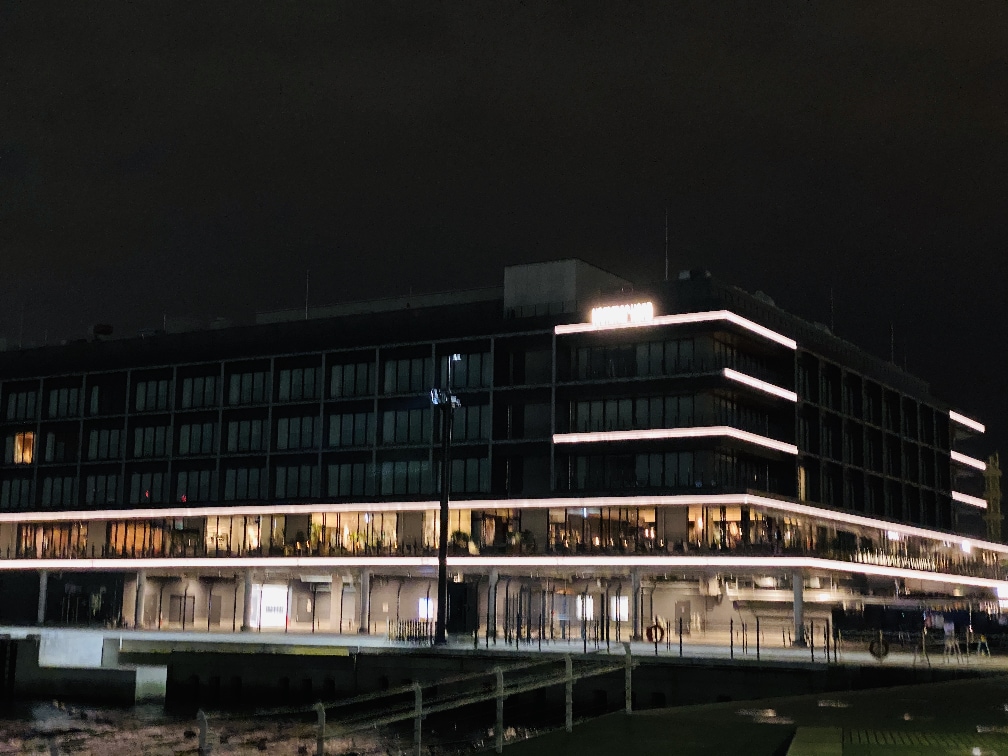 Functional and easy to use toilet
We will introduce a stylish toilet of the newly opened "Hammer head"
First floor toilet entrance. There are not so much toilets here but it is comfortable.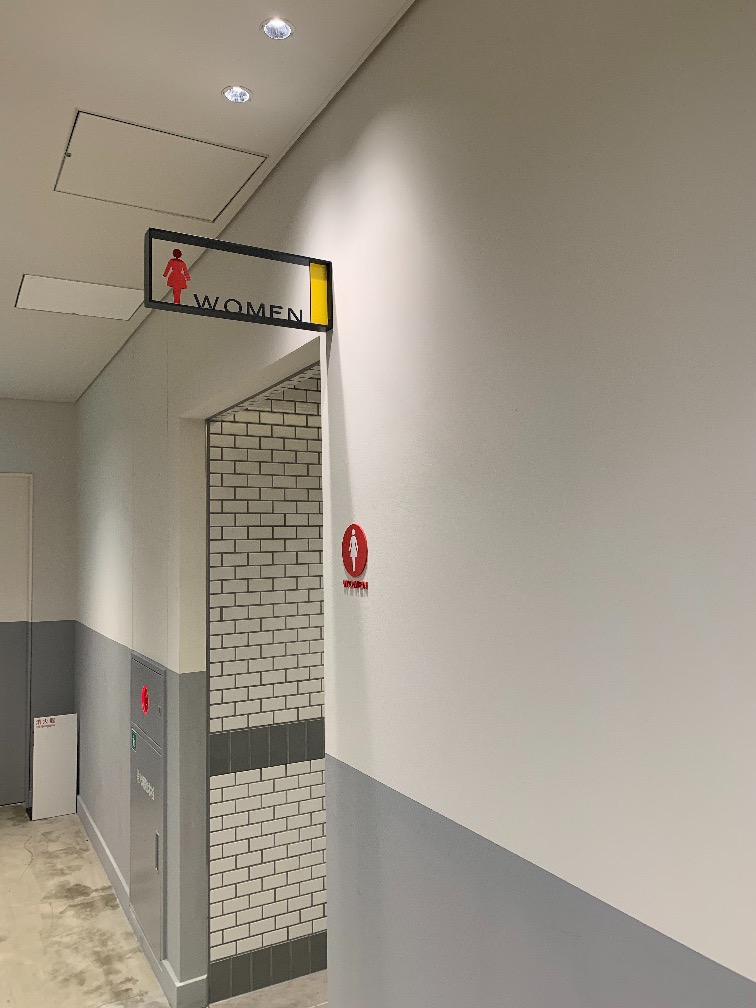 Bright space based on white. There are many stylish photos on the wall.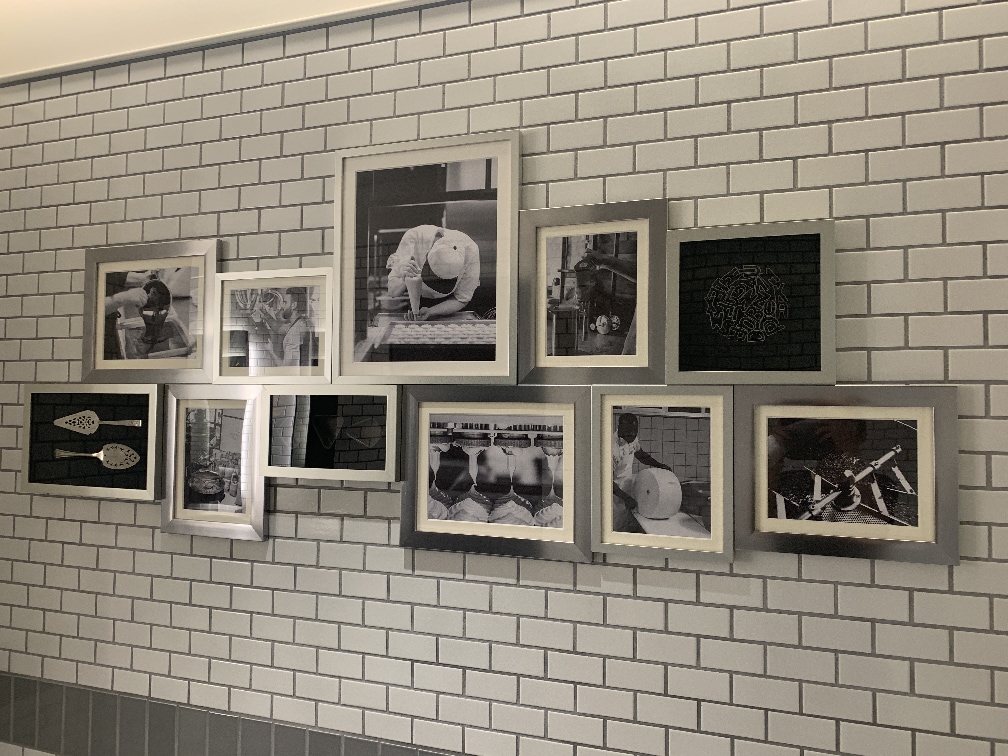 Here's the wash basin. The faucet is Dyson mechine! After washing your hands, you can dry on the spot. Nice!!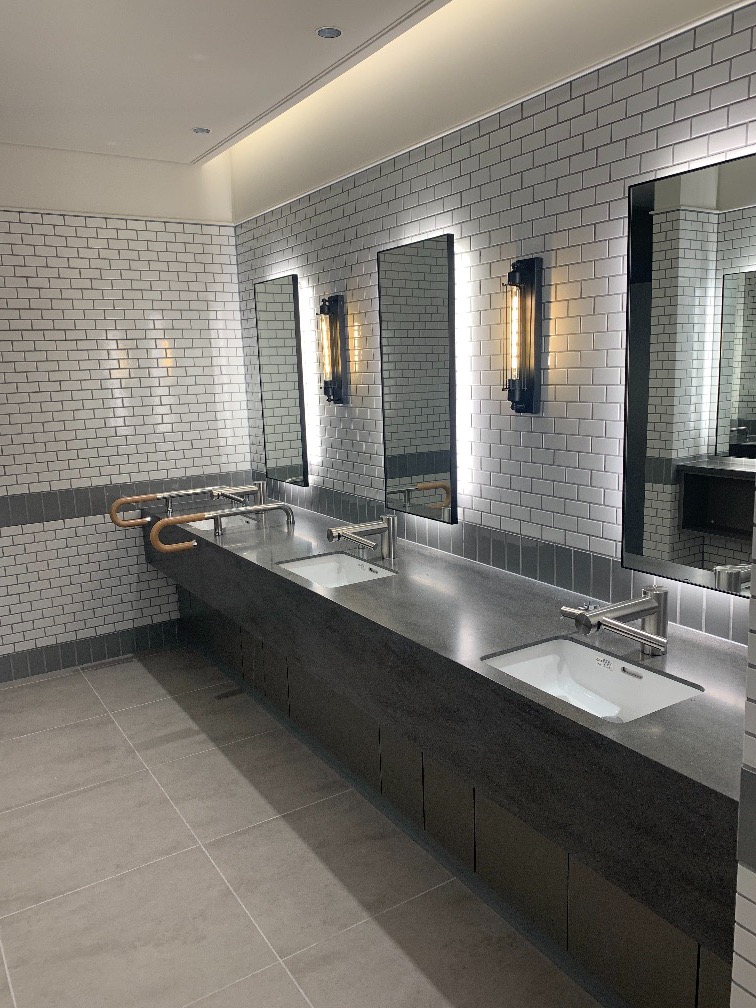 Powder space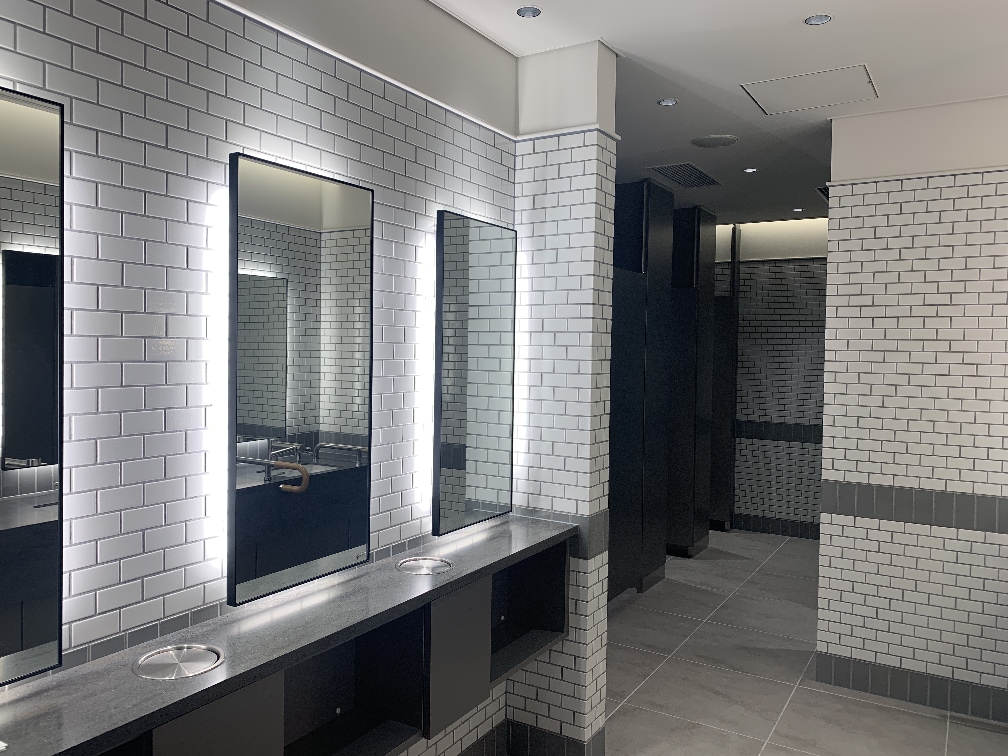 Keep in mind the following:
1. Use by sitting on the seat and do not get on the seat with your shose on.
2. Do not flush paper items other than toilet papers, down the toilet.
3. Put used toilet papers into the toilet, not the garbage.
4. Flush automatically when you move away.
*This is an automatic toilet, but sometimes are not automatic. You should press the switch or place your hand on the sensor, if it does not flow automatically.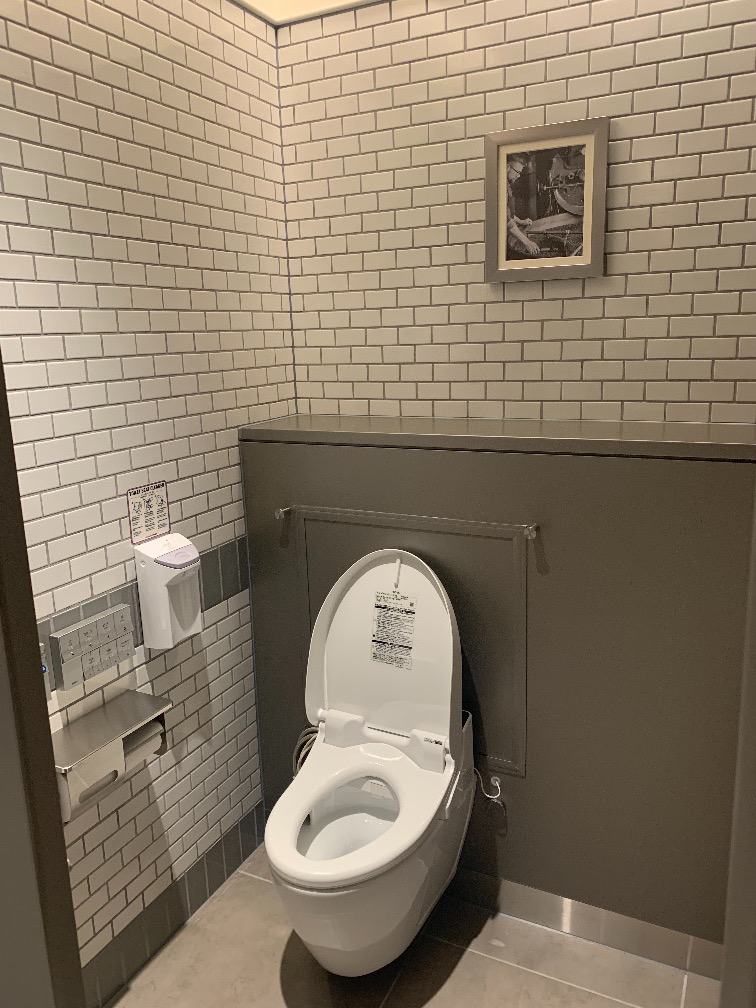 Clean and functional toilet. There is plenty of space, and there are places for luggage and court.
How to use
Bidets (Electronic toilets) are western style toilets with various functions. Most toilets have many buttons on the right side of the toilet seat. Child seat from the left, toilet paper and function buttons in the center, seat cleaner on the right.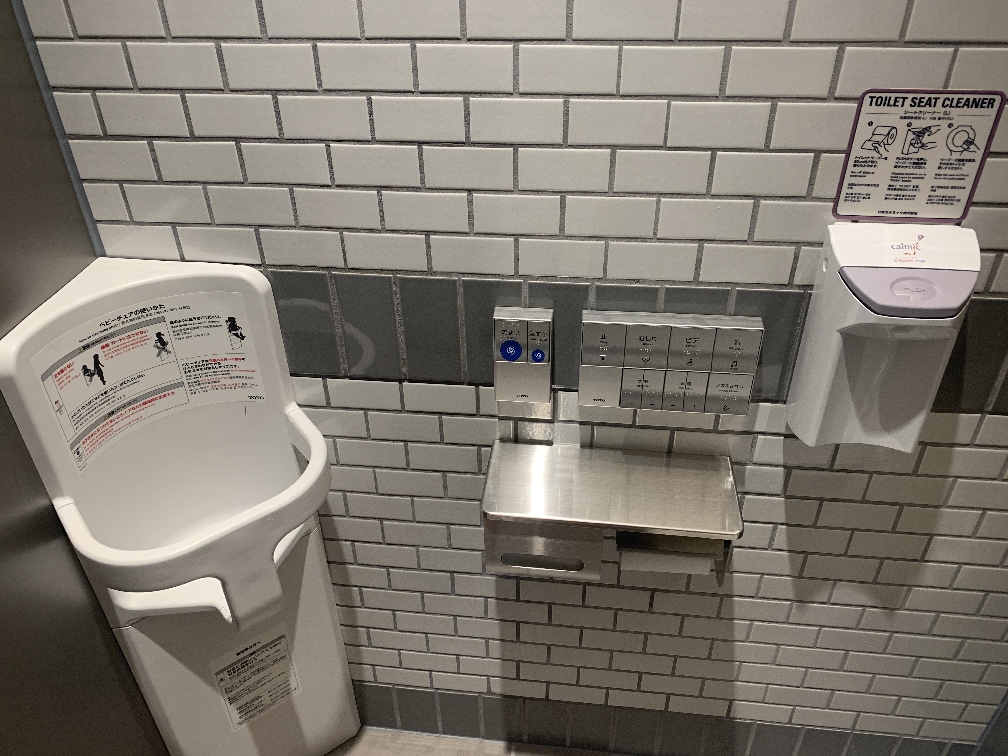 Main functions
1. Automatic lid opening and close
The lid will open automatically when people comes in and flush the toilet when they are done and lid with close.
2. "Otohime (flushing sound♫)" or "PRIVACY"
Makes a sound to mask the sound of bodily functions. Also press "WANG CLEAN" to clean the nozzle and the volume can be adjusted by pressing the "VOLUME" button. They are popular for women!
3. Seat warming (Unfortunately there is no function here.)
Toilts seats are heated if you like.
4. Automatically deodorized.
Automatically deodorized when you use it. You can also push the "FLUSH" button.
5. Automatic washing settings, "FRONT" and "REAR"
There is a nozzle under the toilet seat. Water comes out from the nozzle to wash the bottom and front part.
Usually allows you to control the strength and temperature of the stream.
6. Dryer (Unfortunately there is no function here.)
You can also use drying yourself after you use washing functions.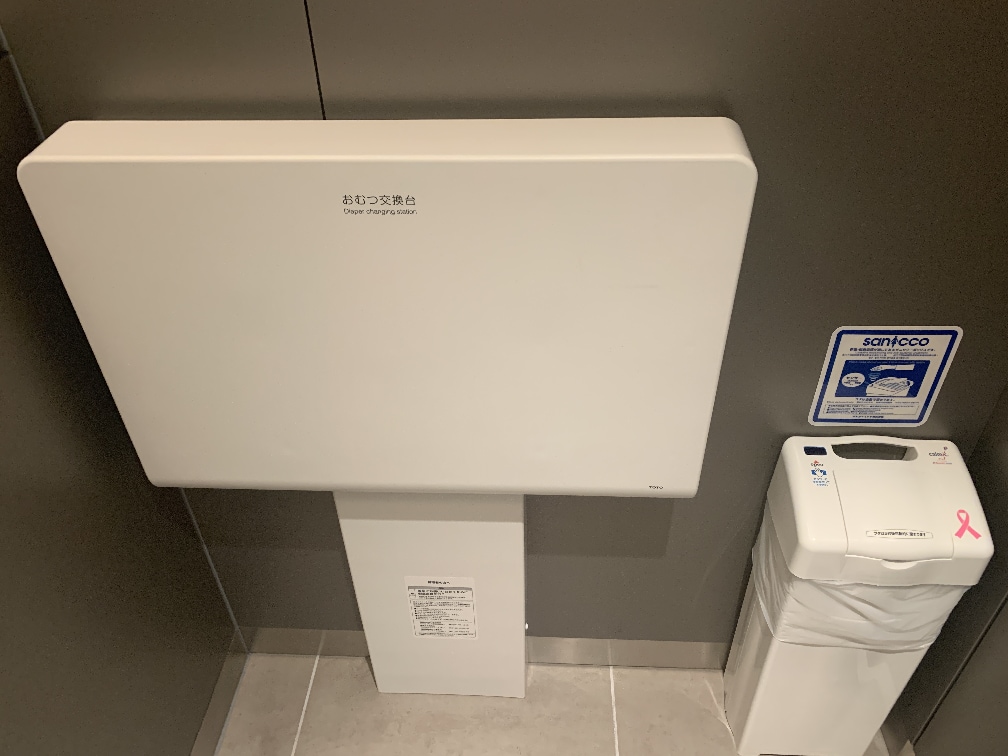 Type of toilet
There are two types of toilets in Japan. One is Western type called "YOSHIKI", the other Japanese style toilets. Previously, Japanese style called "WASIKI" were used in Japan. Even now, there are places that still use Japanese style toilets, you need to squat to get it done.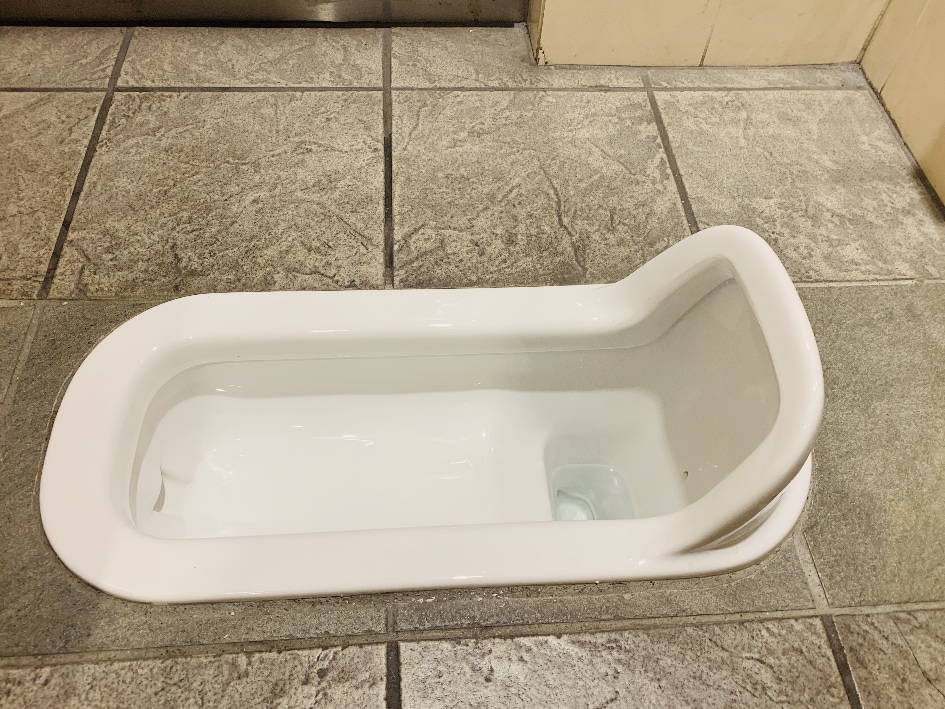 How was it?
Japanese toilets are clean and Functional. Toilet papers are also thin and soft it's so comfortable. No country takes toilets quite so seriously as Japan. There are sevral useful functions please try it when you come to Japan!
Information
HAMMER HEAD
address: 2-14-1 Shinko Naka-ku Yokohama
phone: 045-211-8080
time: 10:00 - 23:00