Speaking of the shrines and temples in Kyoto, Kinkakuji, Ginkakuji and Kiyomizudera are very famous.
Kinkakuji temple, Ginkakuji temple and Kiyomizudera temple is very famous in Kyoto.
But I did not notice about Fushimi-Inari Taisha Shrine until I know it in Sheryl Kara Sandberg's movie on Instagram at June 2013.
So this time, I visit there and will introduce that place.
Easy to access from JR Kyoto Station
Fushimi Inari Taisha Shrine is located in Inari station 2 ride from JR Kyoto Station on the JR Nara Line.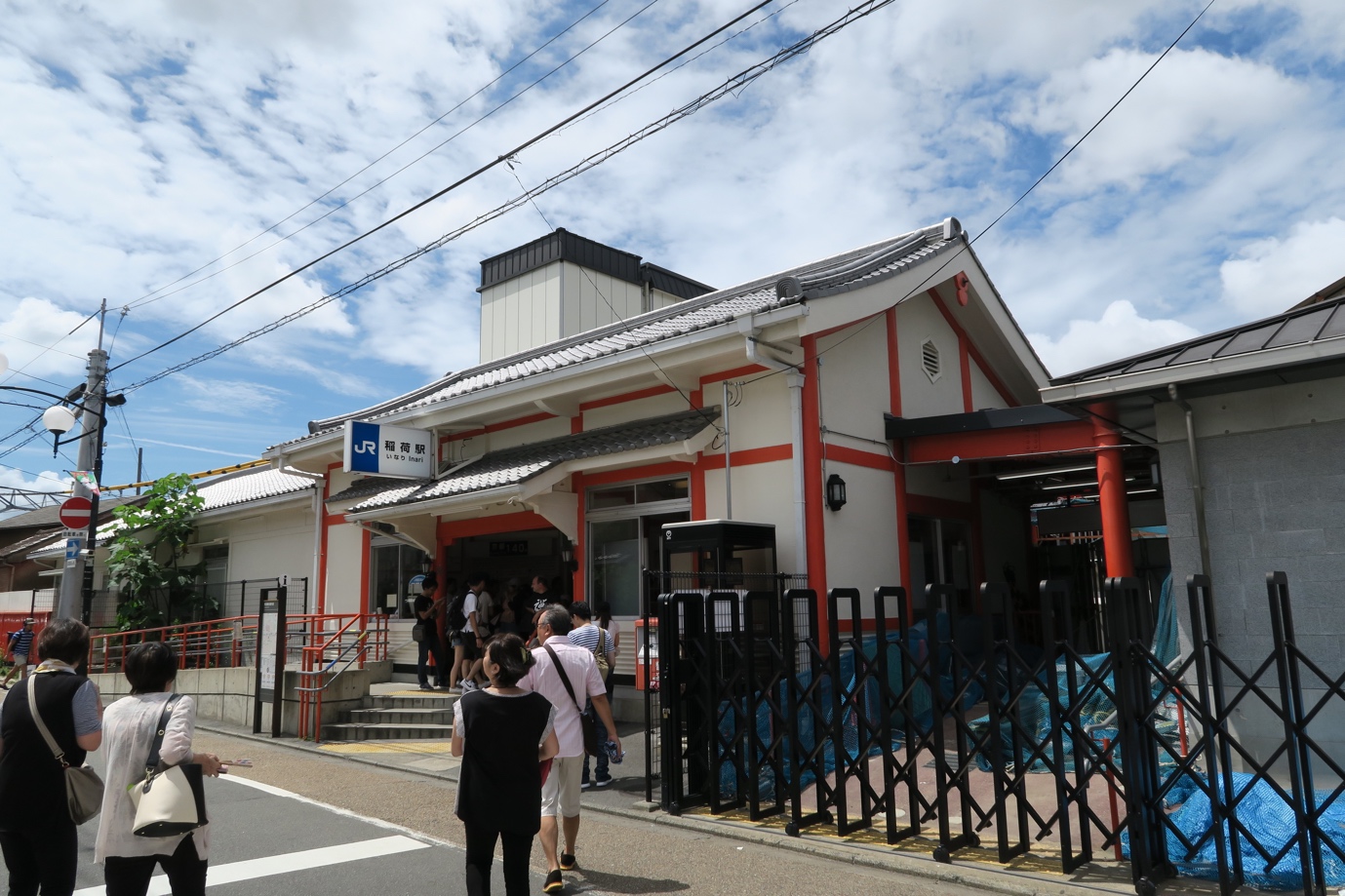 In addition, 5 minutes on foot from Fushimi Inari Taisha station on the Keihin main line. It is also near here.
When you get off the station, you can see it
When you get off the JR Inari station, you will not get lost because you are already in an approach to the shrine.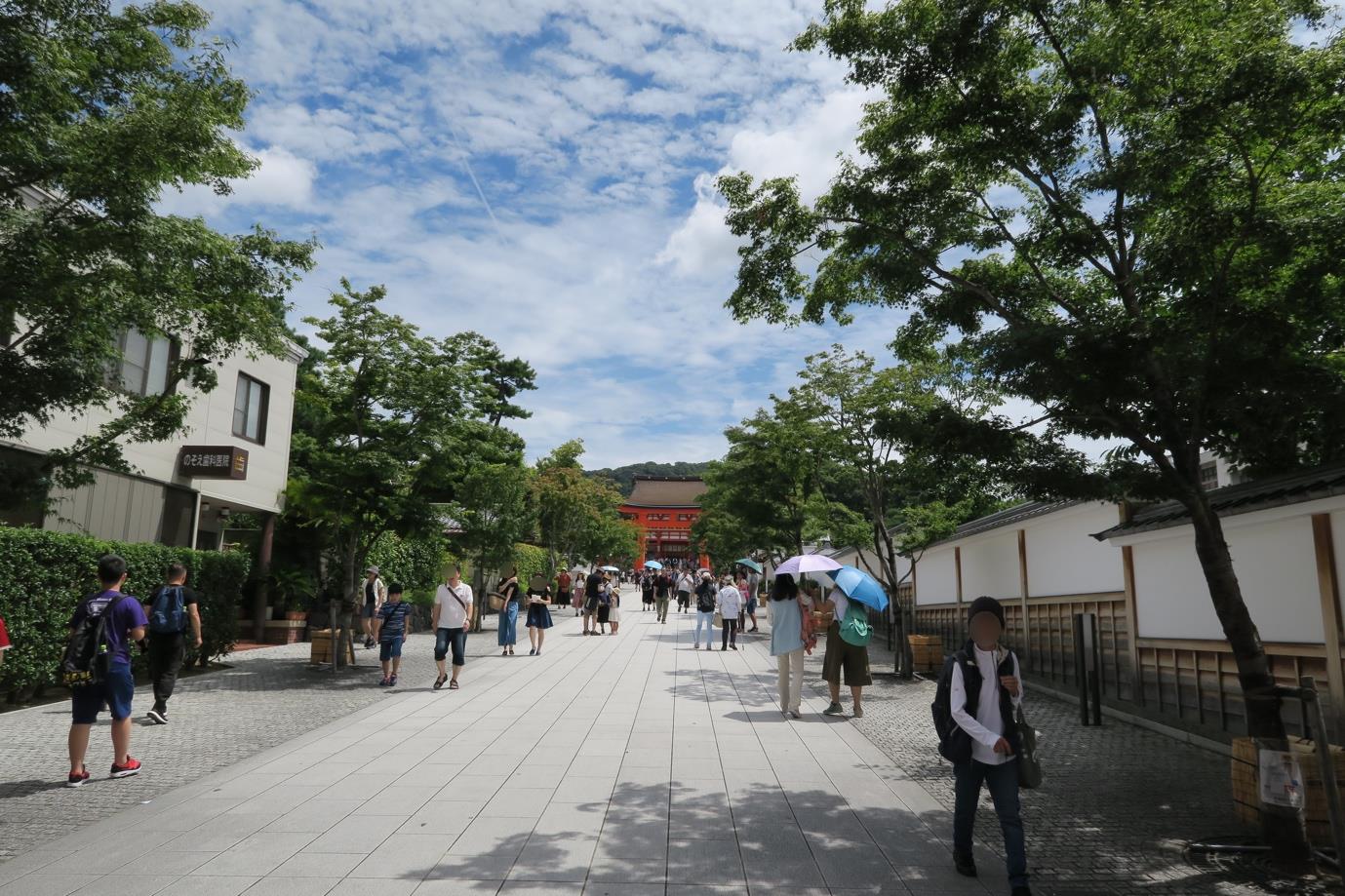 As I walk through the stone pavement, I found a large red vermilion torii.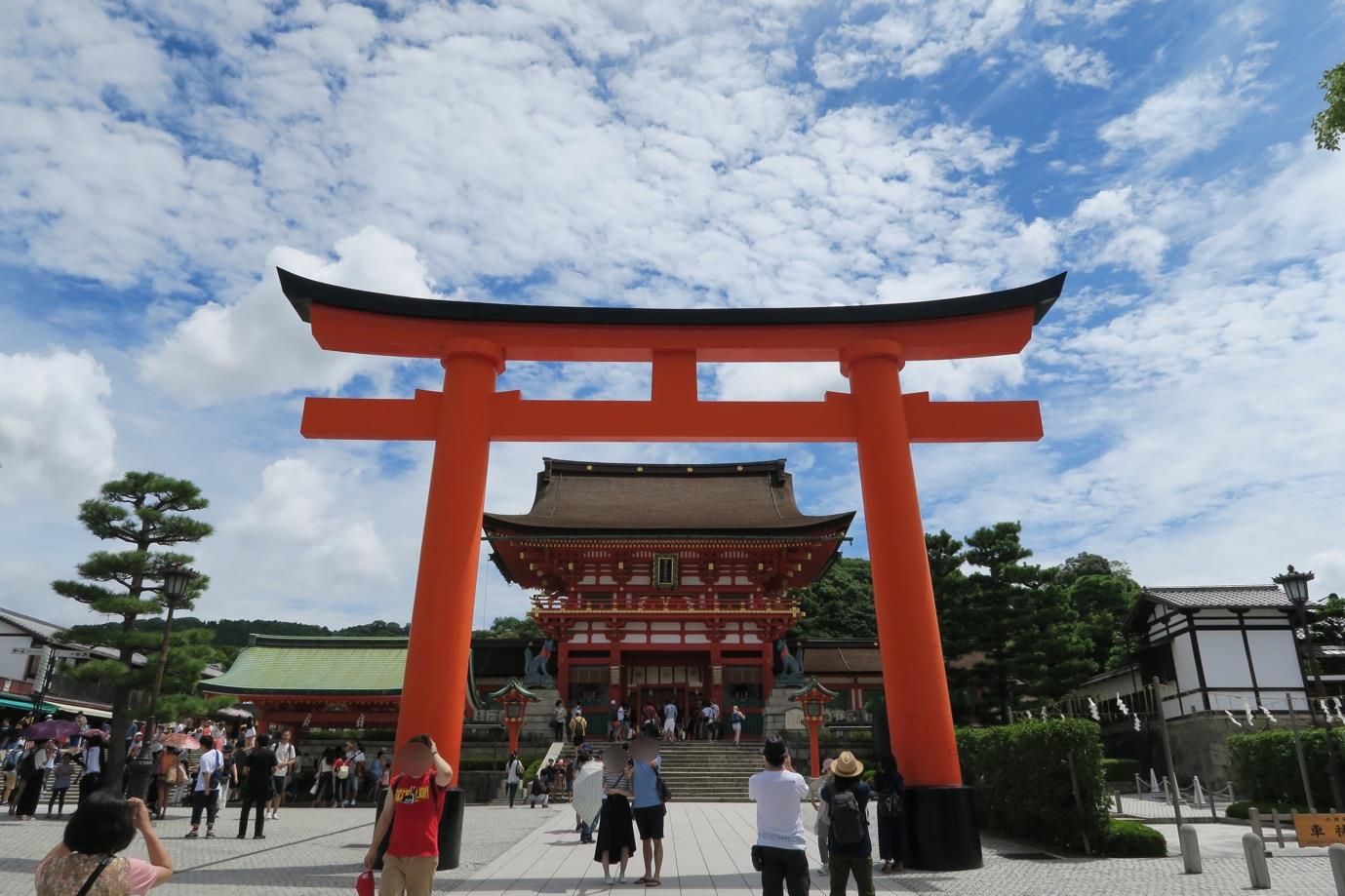 Lightly bowed before I entered, and go through the torii and get in the shrine. Because there is a water shop (chozuya) on the left hand side, we will cleanse up.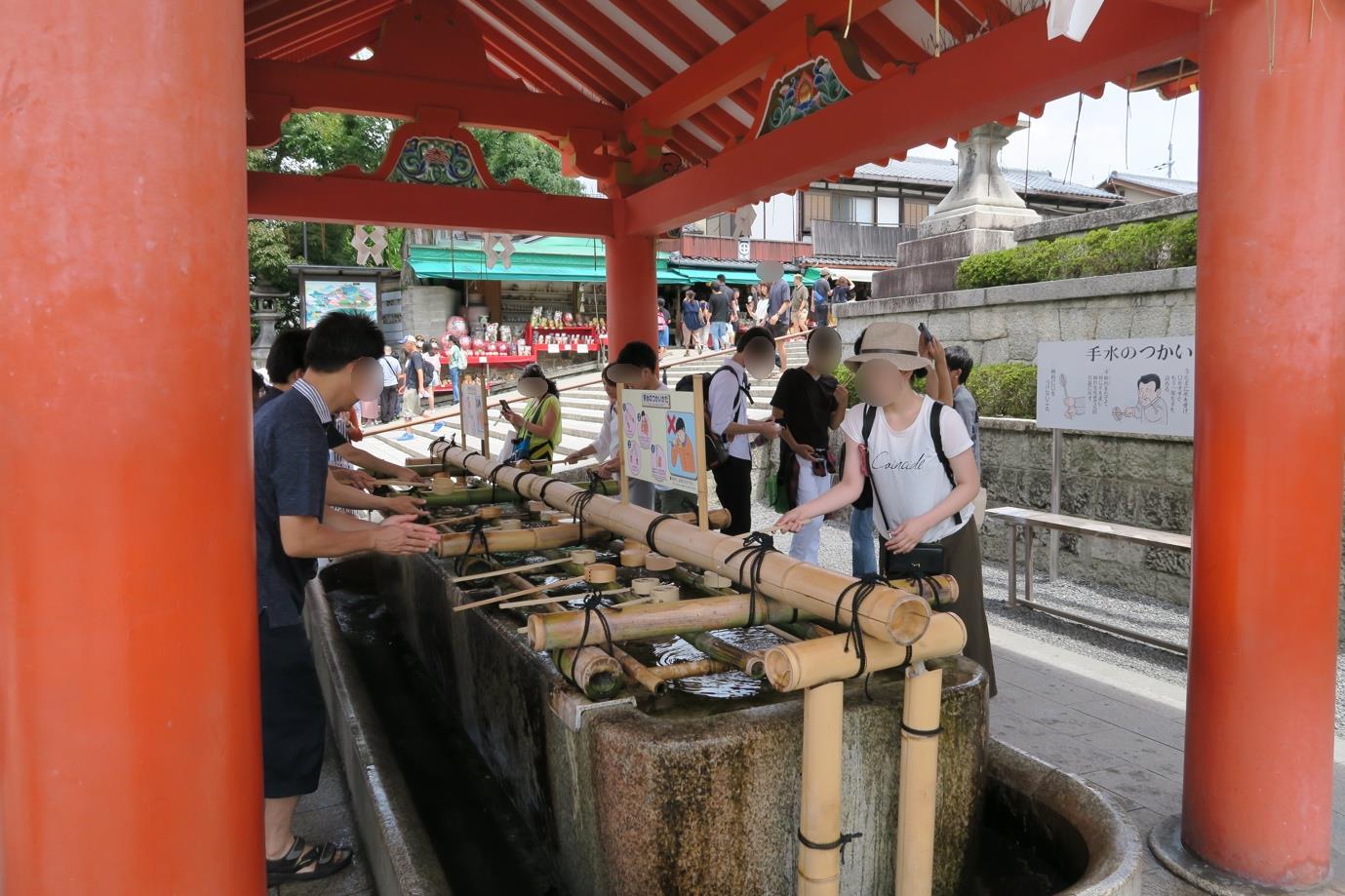 Even overseas people may not confuse because the how to usage of washing water is written in English.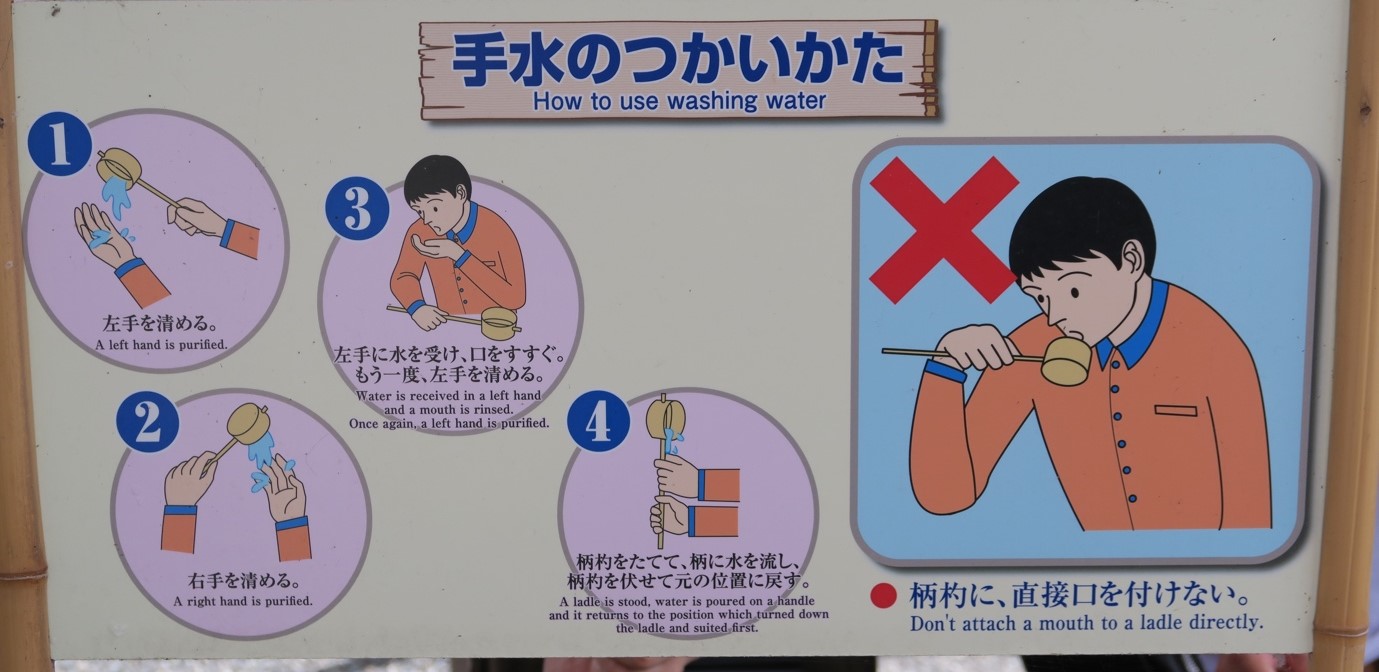 And looking at the direction of the main hall, you can see a fox with a dignitiy. Fushimi Inari Shrine said to be the main shrine of Inari shrine everywhere in the country.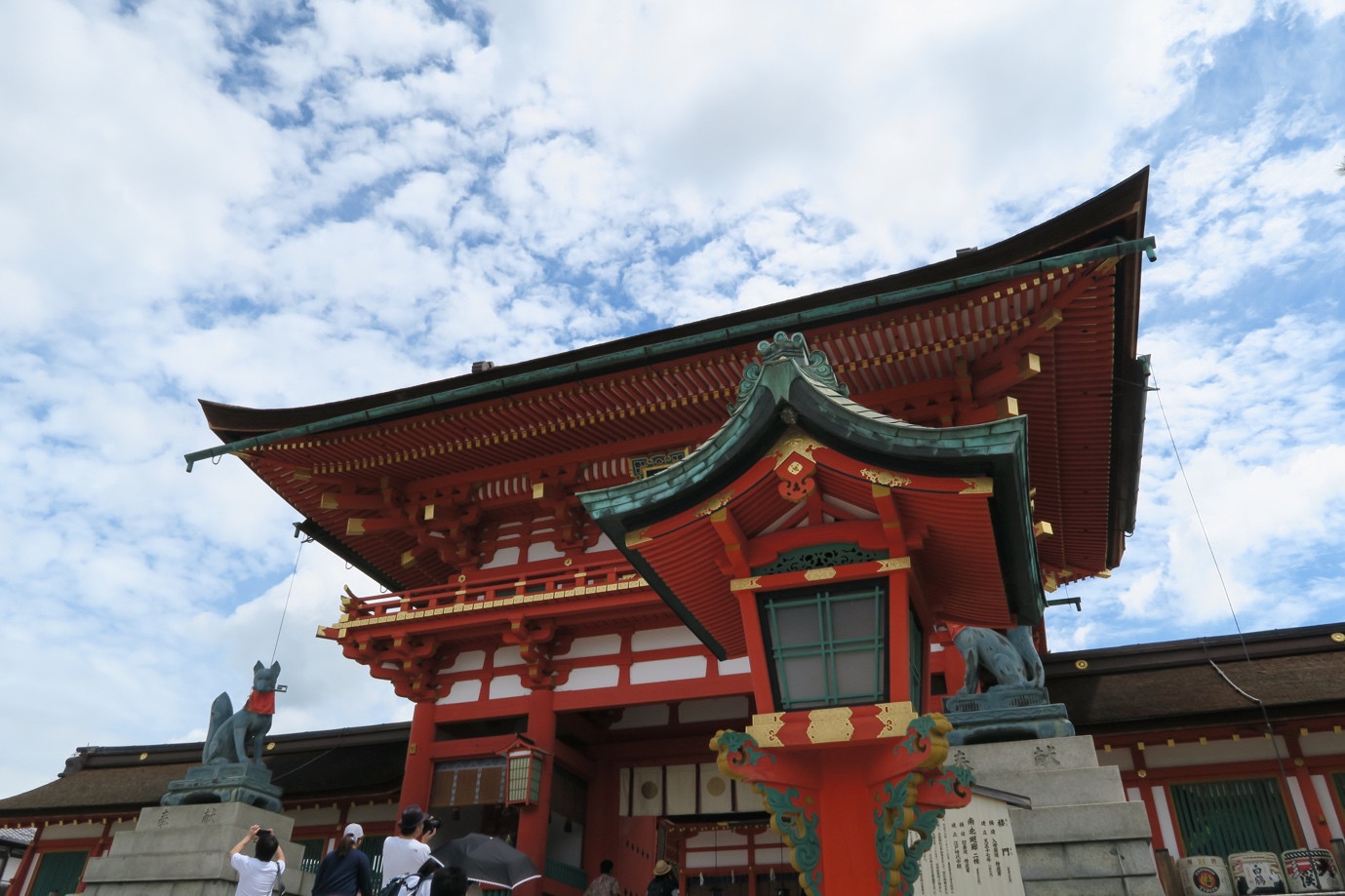 Looking closely, the fox contains a variety of things. "Balls", "keys" and "scrolls" etc, which are included, are said to be meaningful by faith.
If you go to Inari, you should be check it.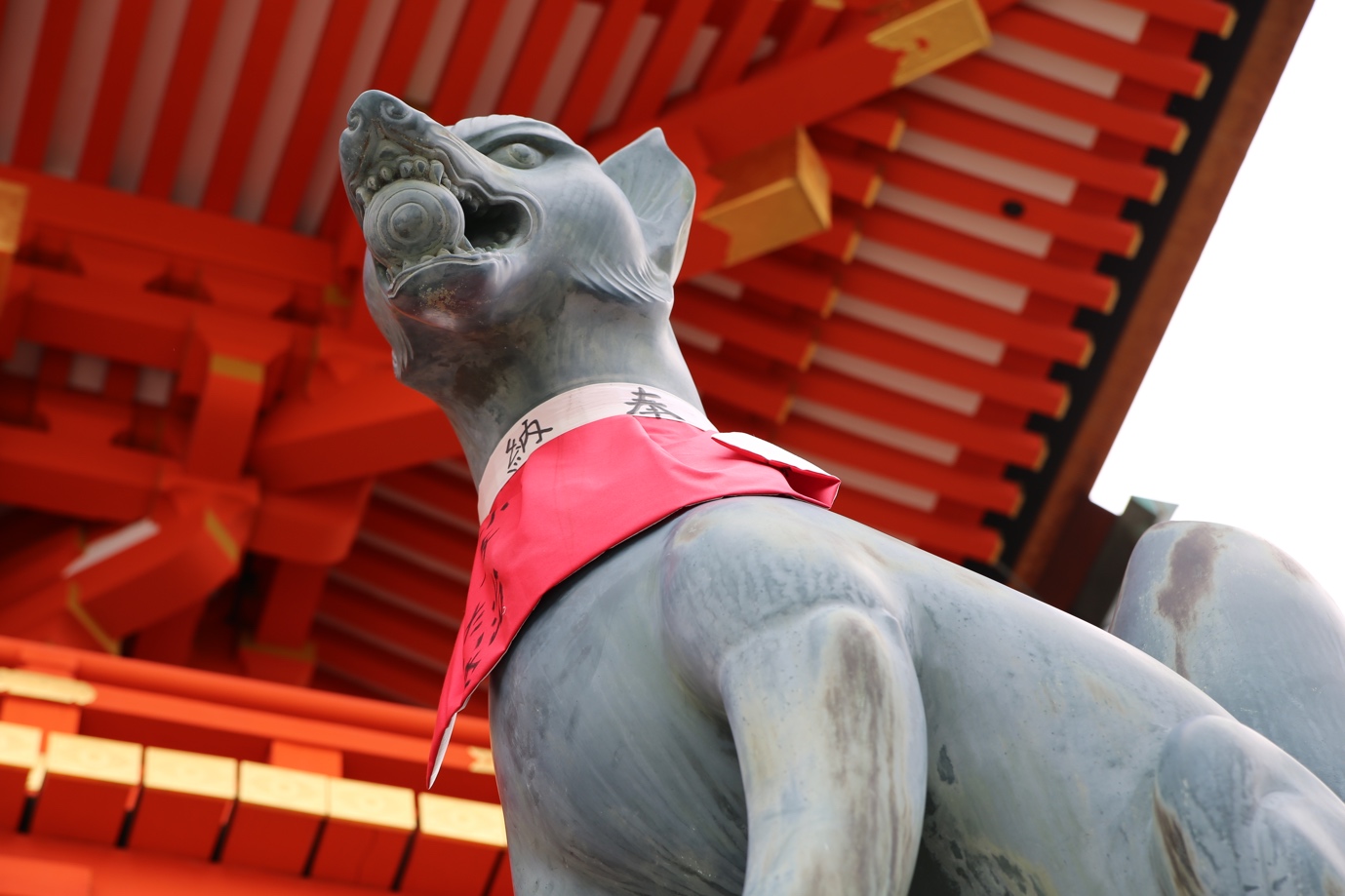 Well, going through the gate and I found two boards on the right side. There is a tourist information office. They support in Japanese, but also supports Chinese and English.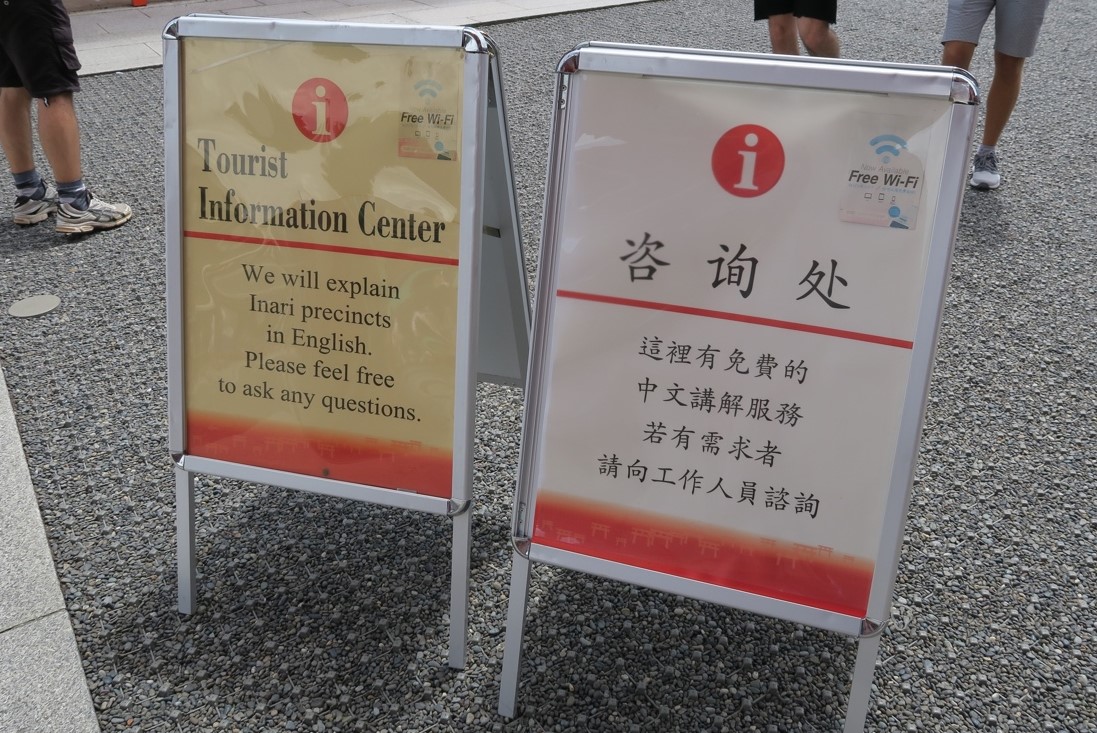 Looking ahead, there is the main shrine. After two-time bow, two claps and one-time bow, we are heading to Senbon torii.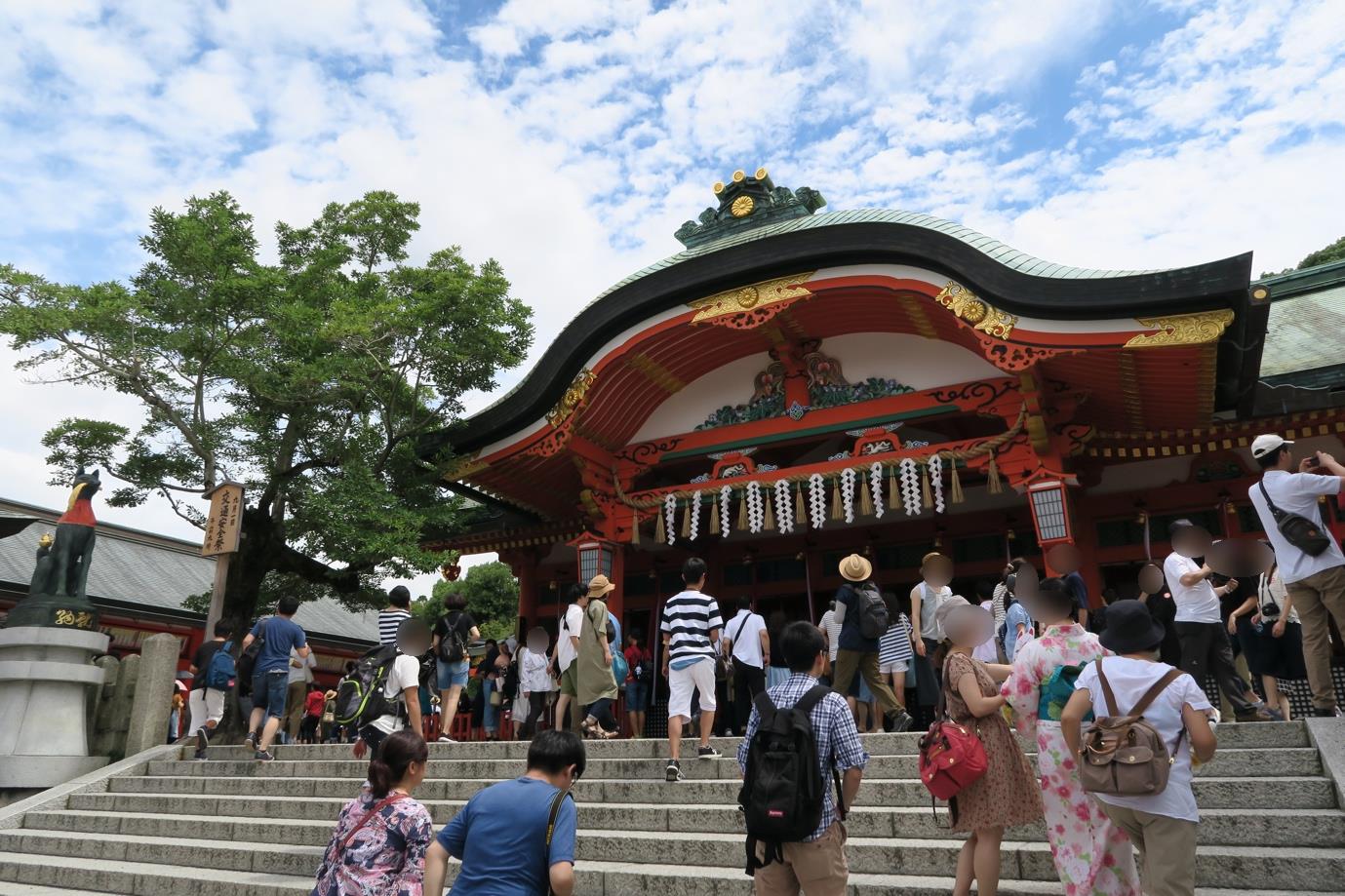 A bright vermillion building is impressive.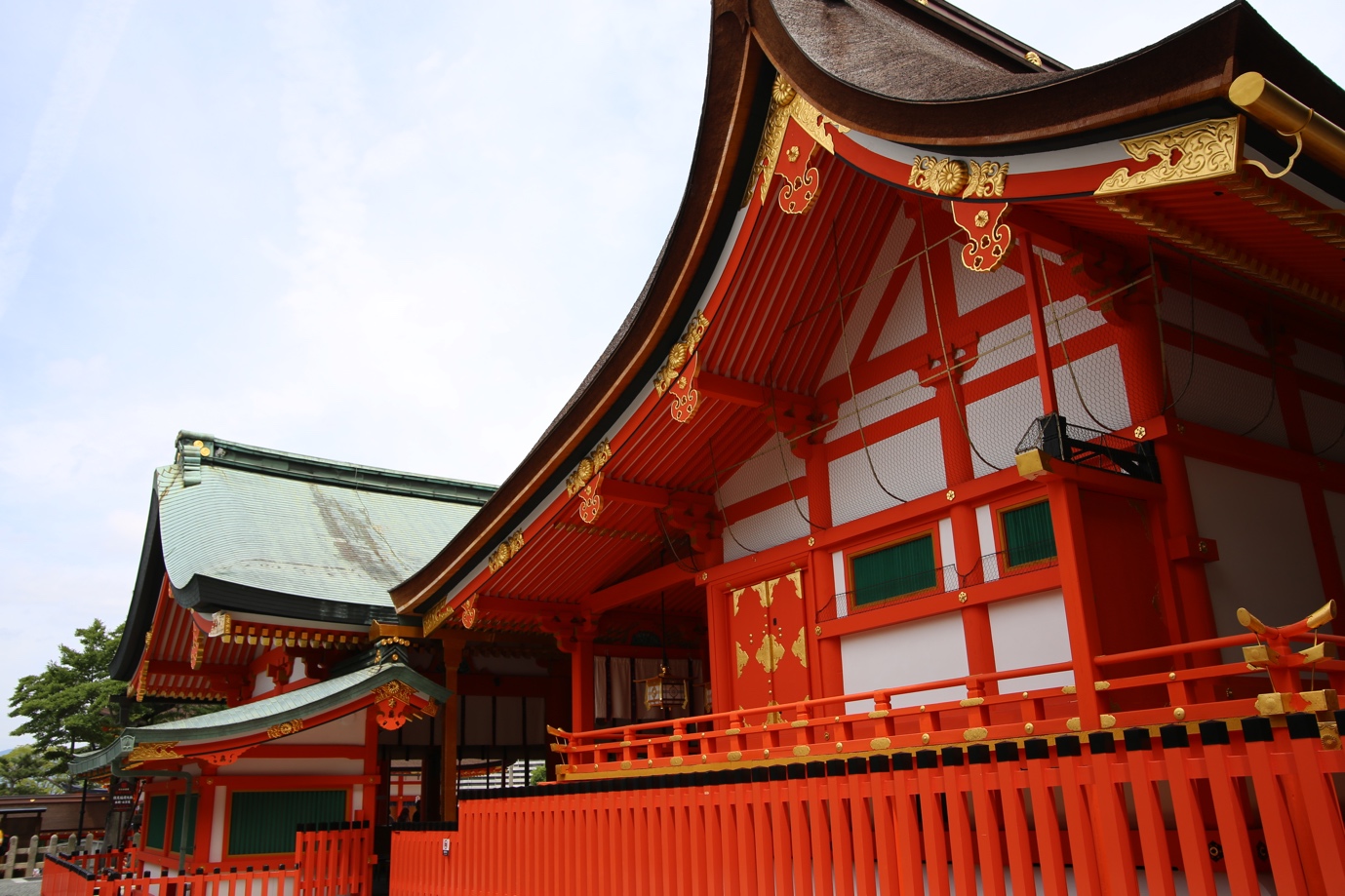 There are explanations in English, Chinese, Korean in some places. If you use the smartphone to load the QR code, you can listen to the tourist speech guide as well.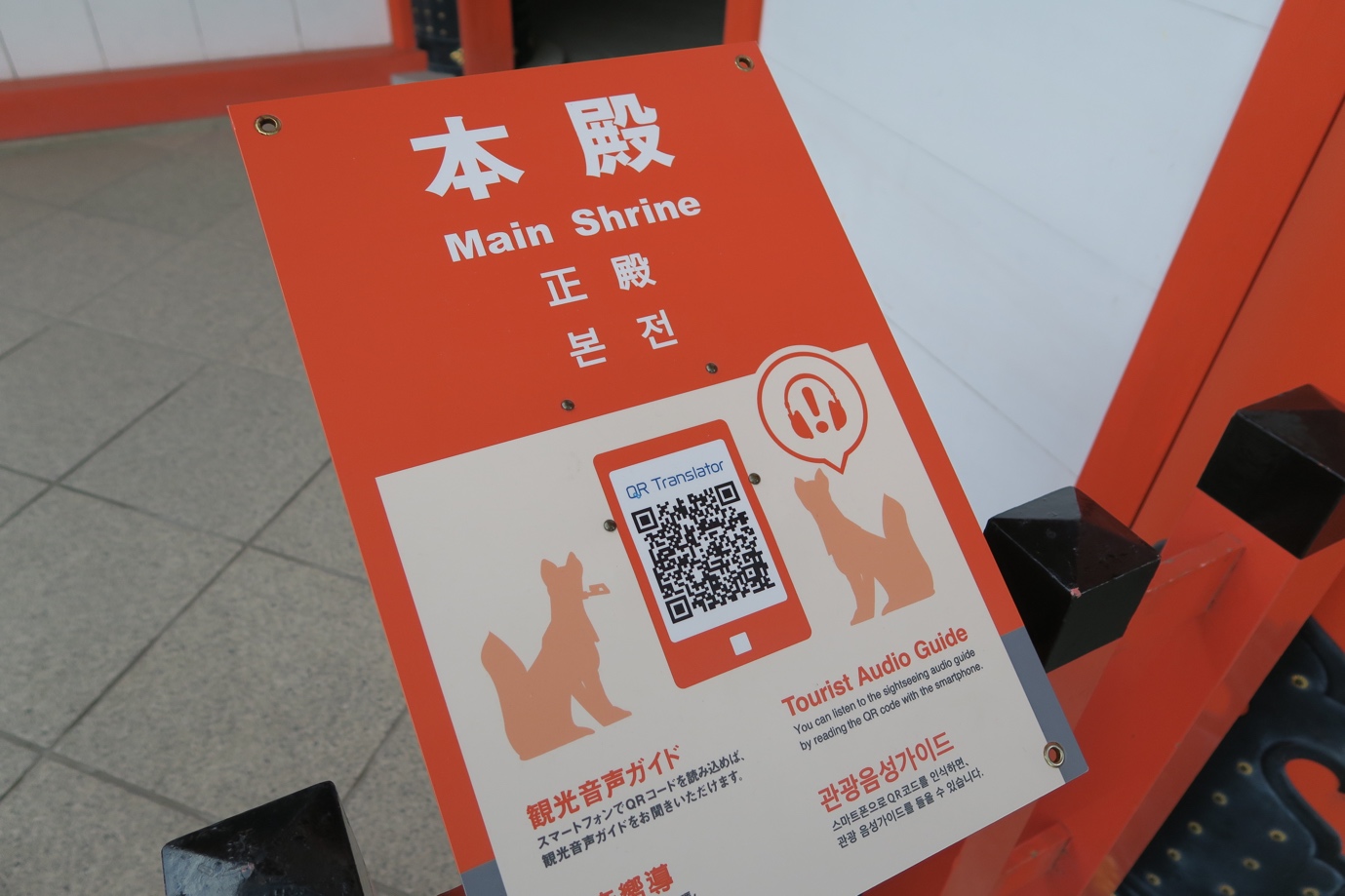 Aiming for a thousand torii
As you climb the mountain, there is a torii everywhere.
It is very exotic and fresh. The forest has gradually become deeper.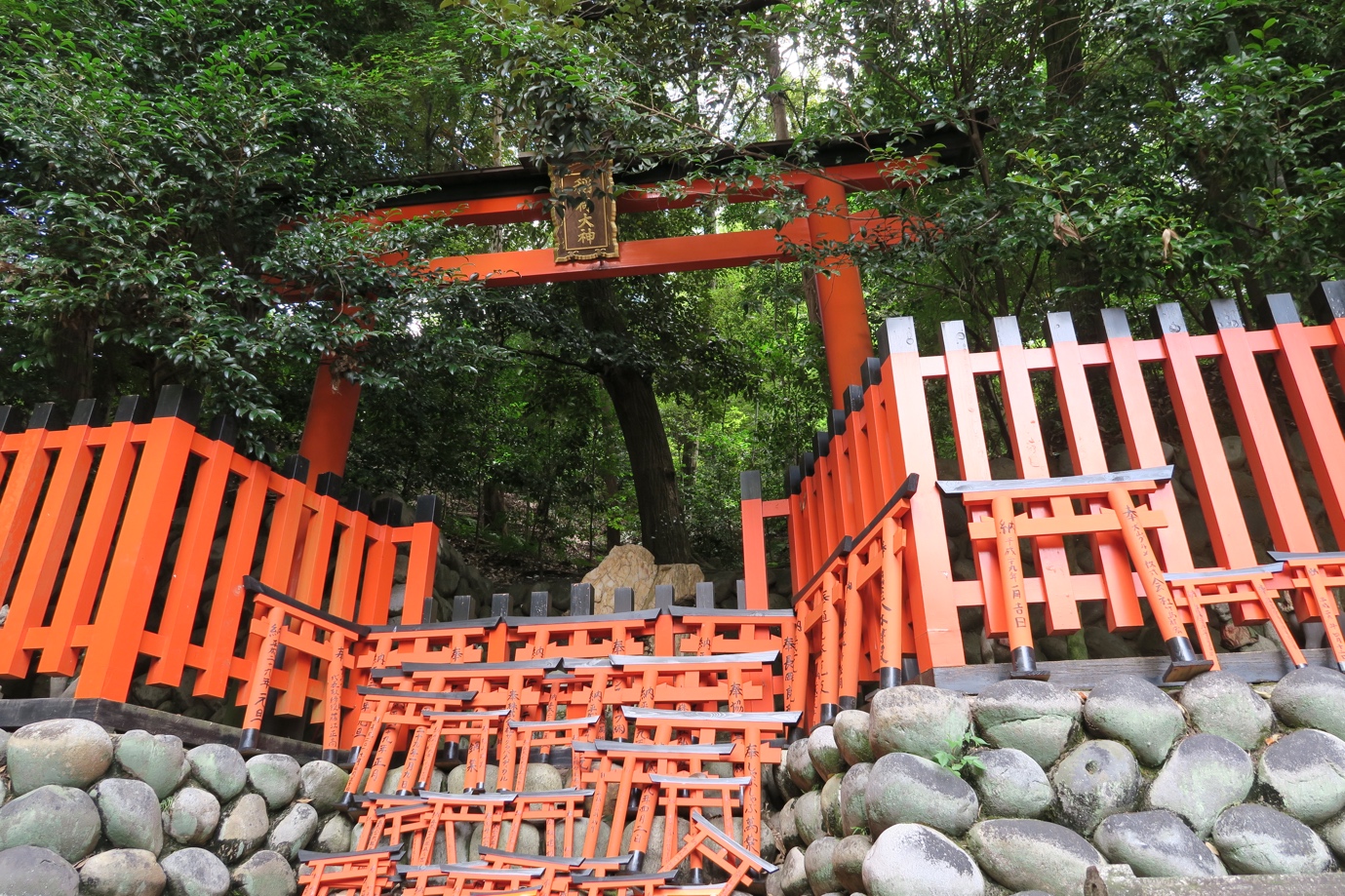 On the way, there was also a fox style ema.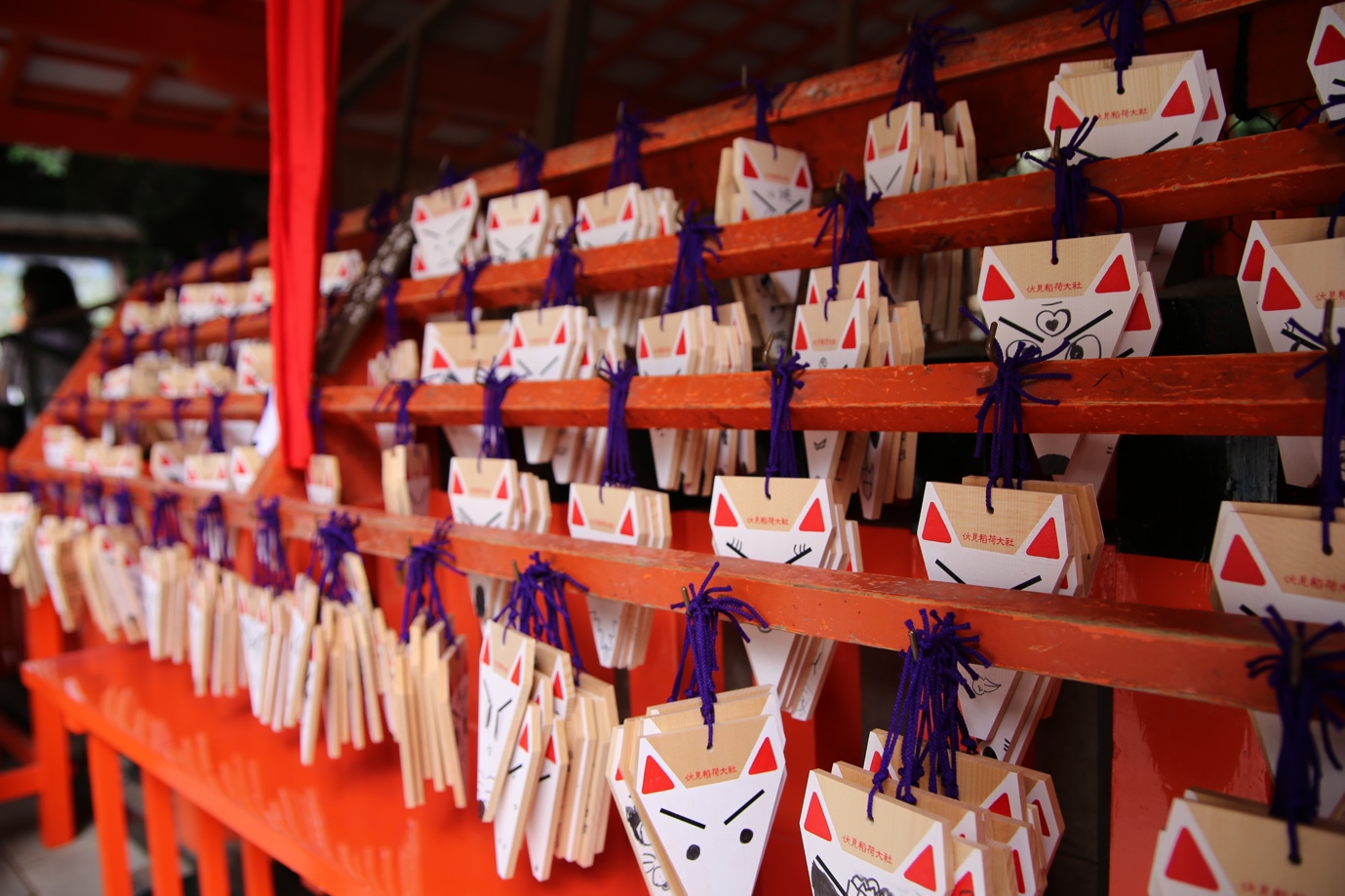 Arriving at Senbon Torii
Because it is a popular spot, recently they set the rules that tourist have to walk in right way to solve congestion problem.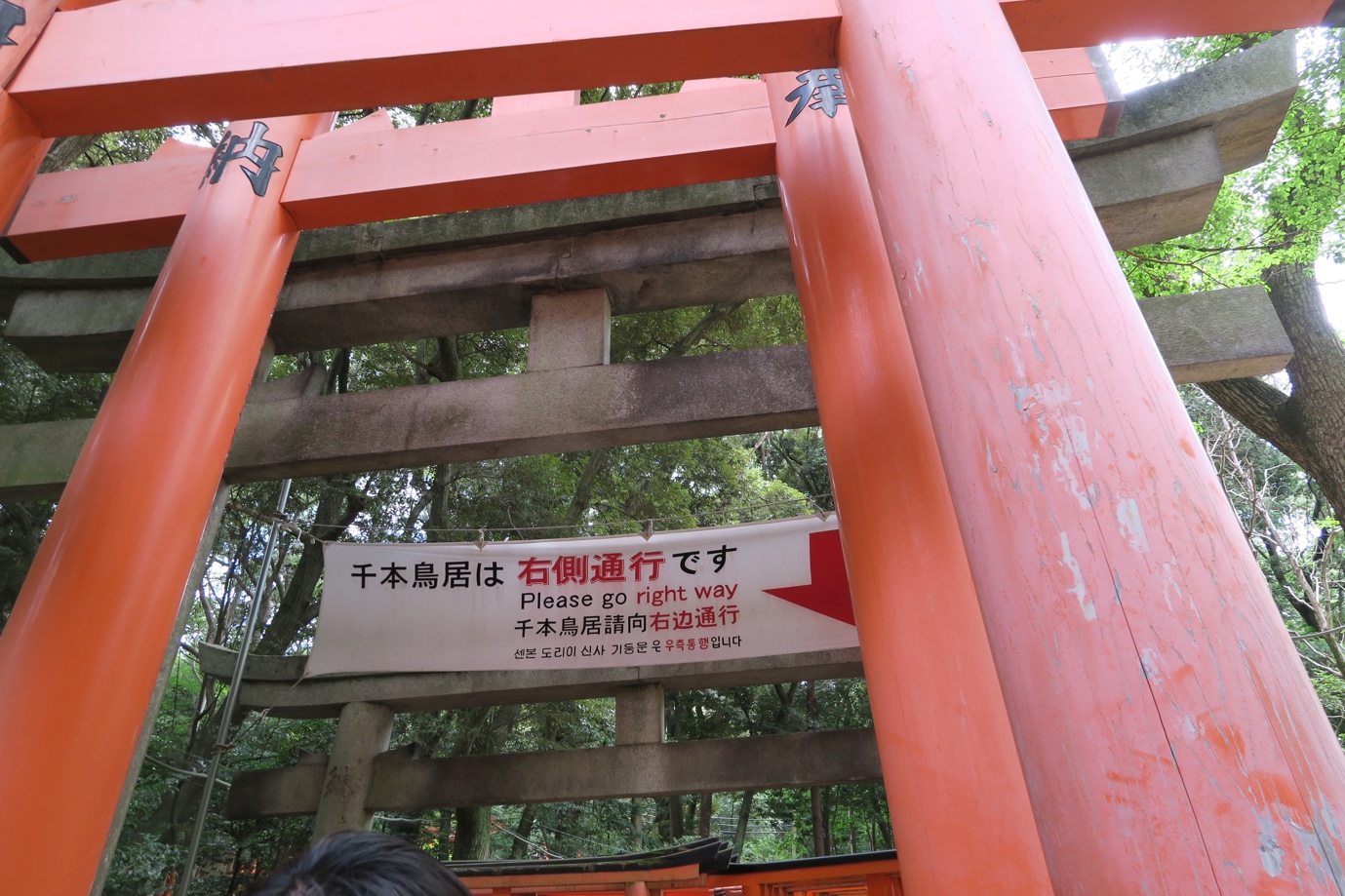 The tension has risen unexpectedly to the vermillion gradation.
Perhaps here is the only place where you can see spectacularly many such torii lined up.
This feeling is hard to taste with other shrines and temples.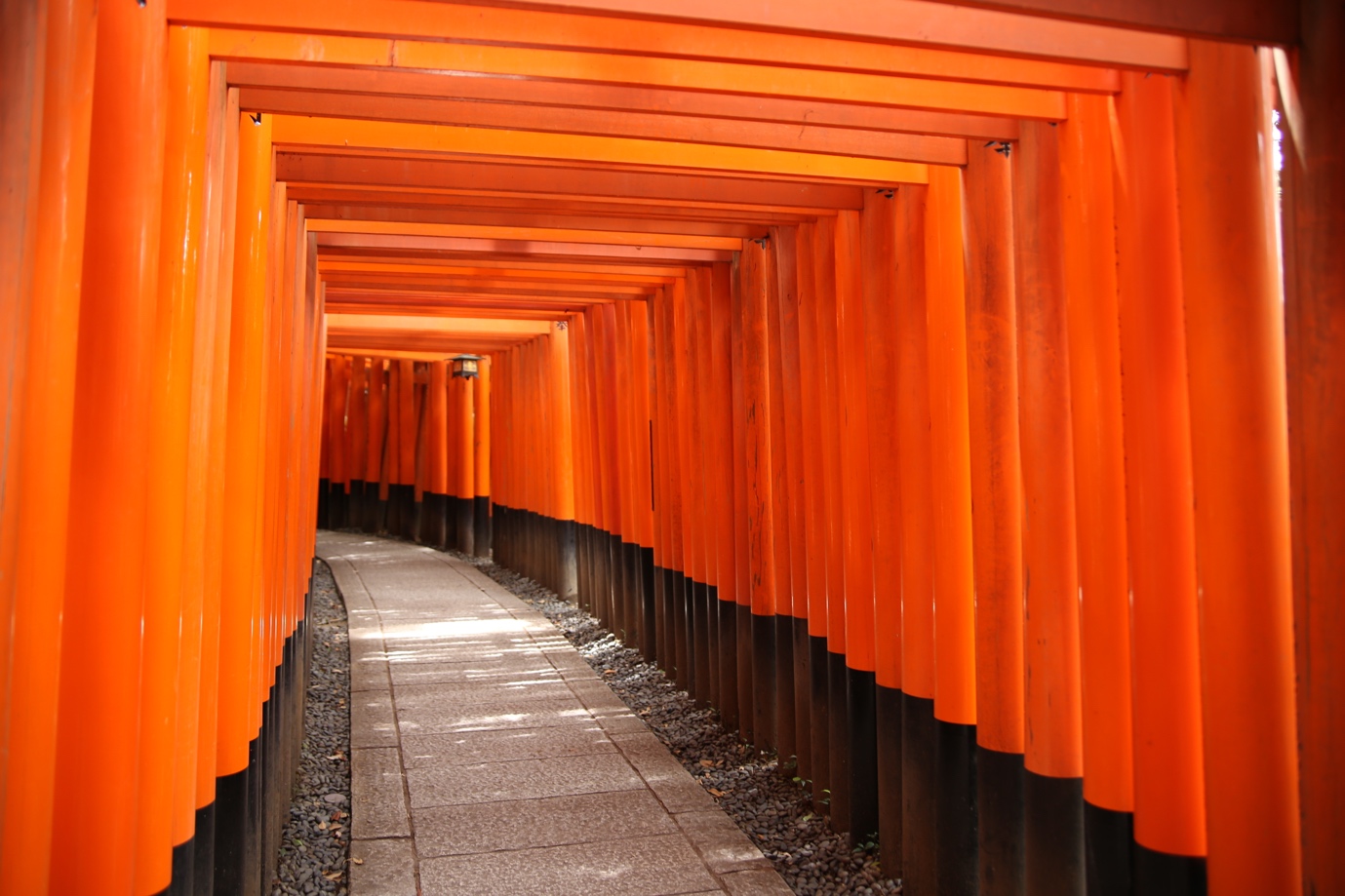 When I passed through the thousand torii, there was a map of Inari mountain.
Actually Senbon Torii is the foot of the mountain.
I can see that the whole mountain is a shrine. It is quite spacious!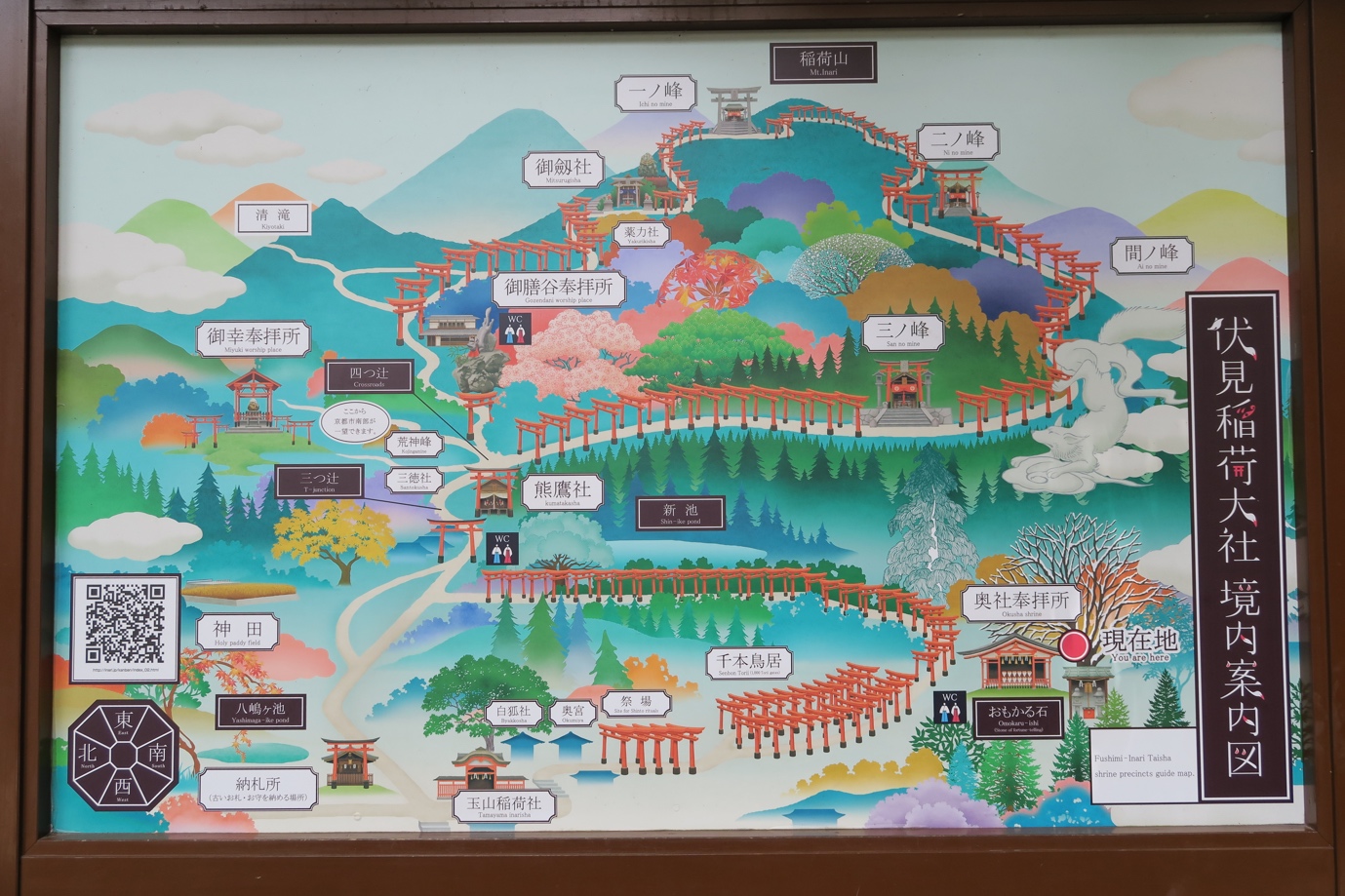 When using the QR code on the map, the map was displayed on the smartphone.
We will climb the mountain a little more depending on this map.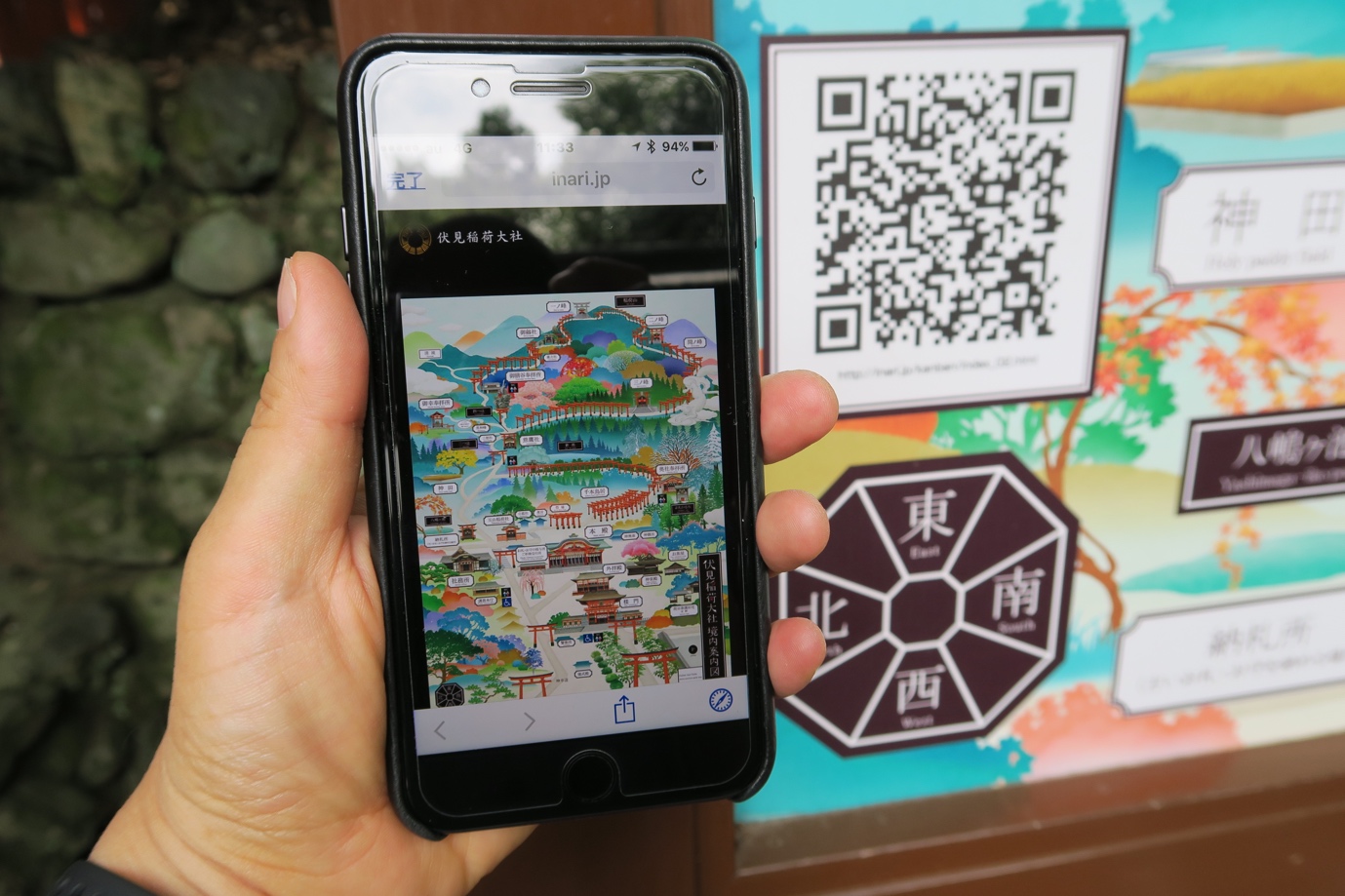 A wonderful torii is still going on and as it climbs the mountain, it gradually becomes cooler with a stifling atmosphere.
How many steps are there on the stairs?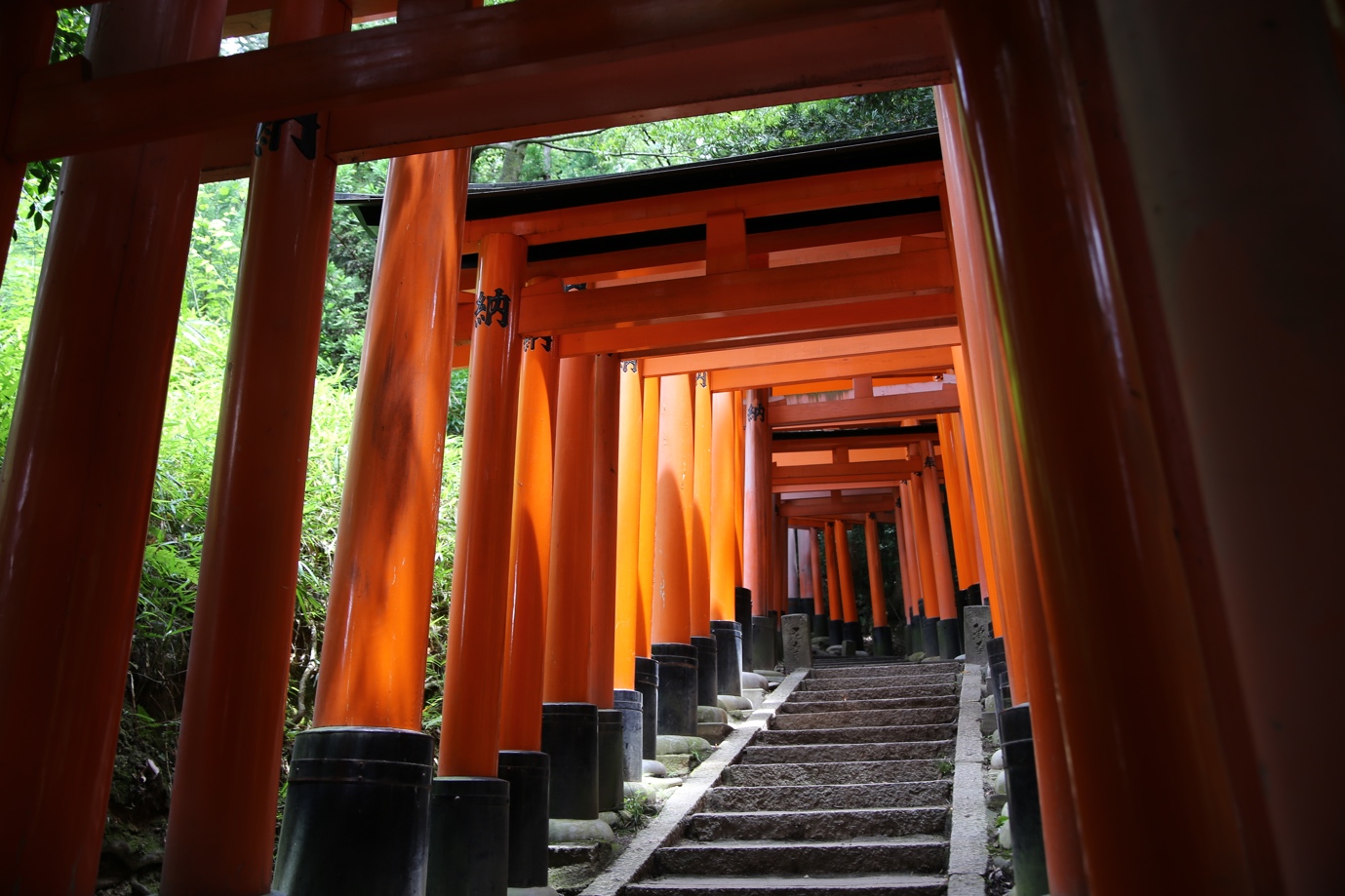 When checking the map of the smartphone, it seems that it arrived at "Shin-ike pond". It looks like a very mysterious pond.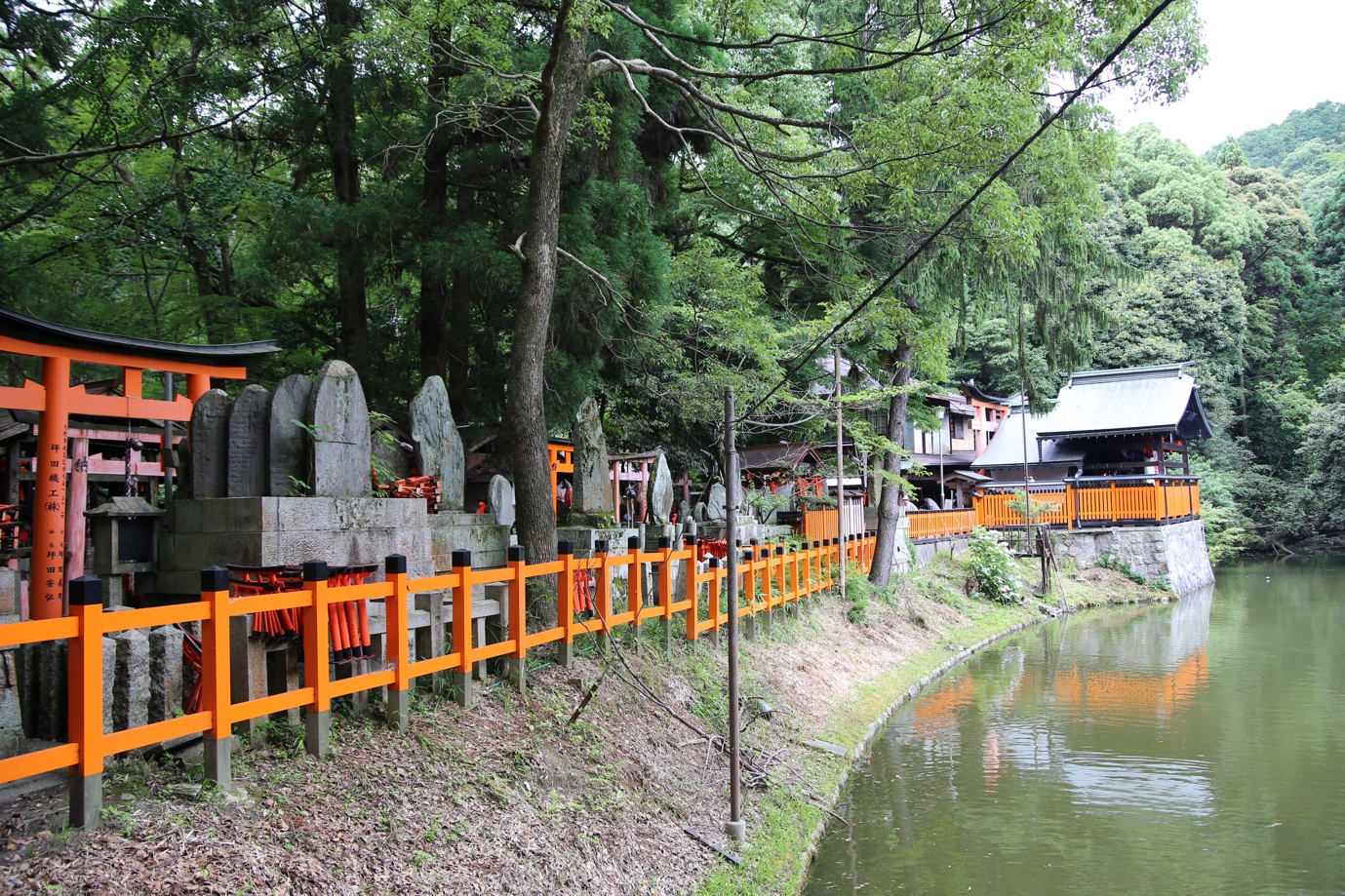 The road is still continuing.
In the forest, red vermilion torii shines looks more better.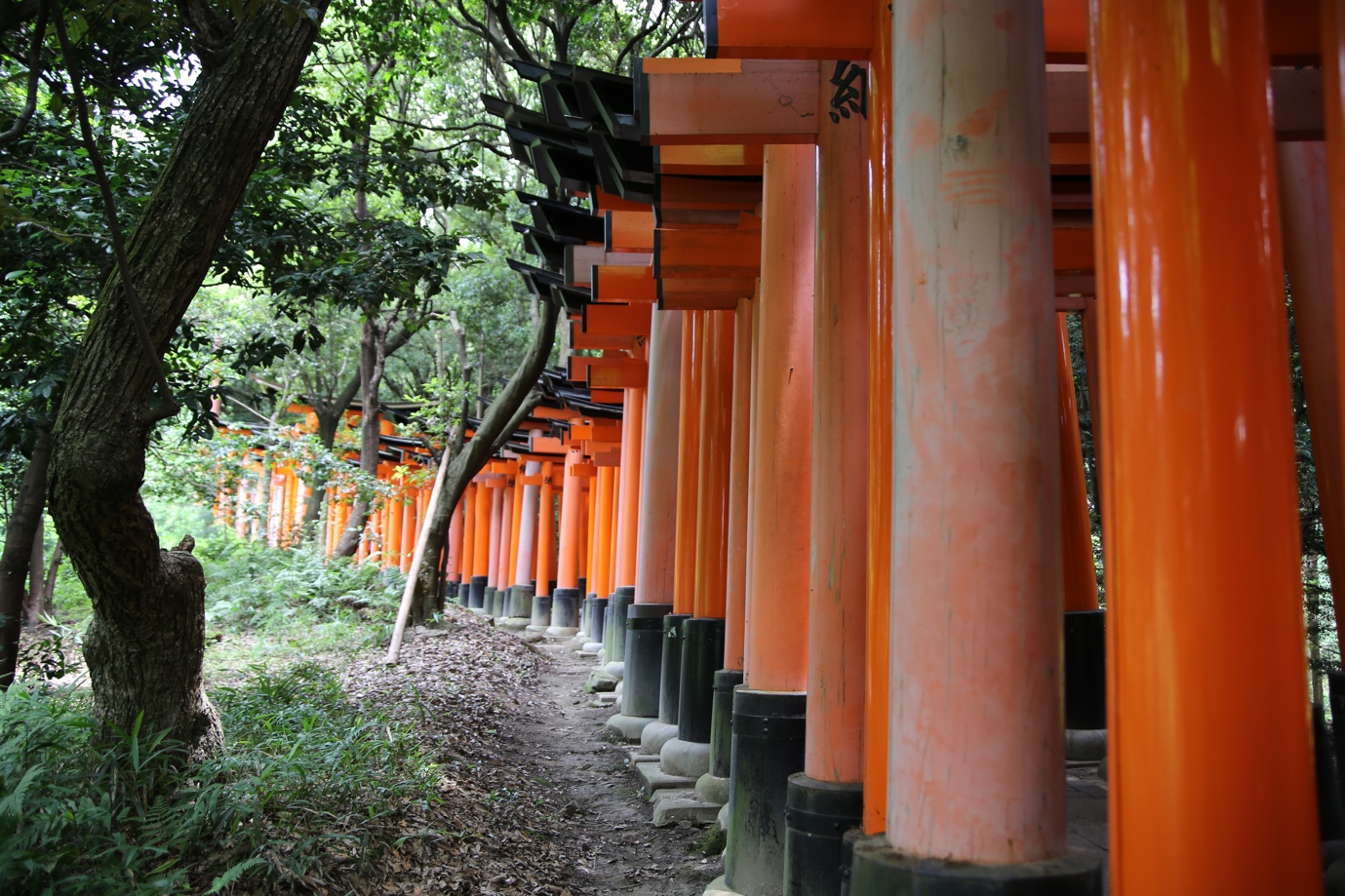 Various torii dedicated were also seen on the way.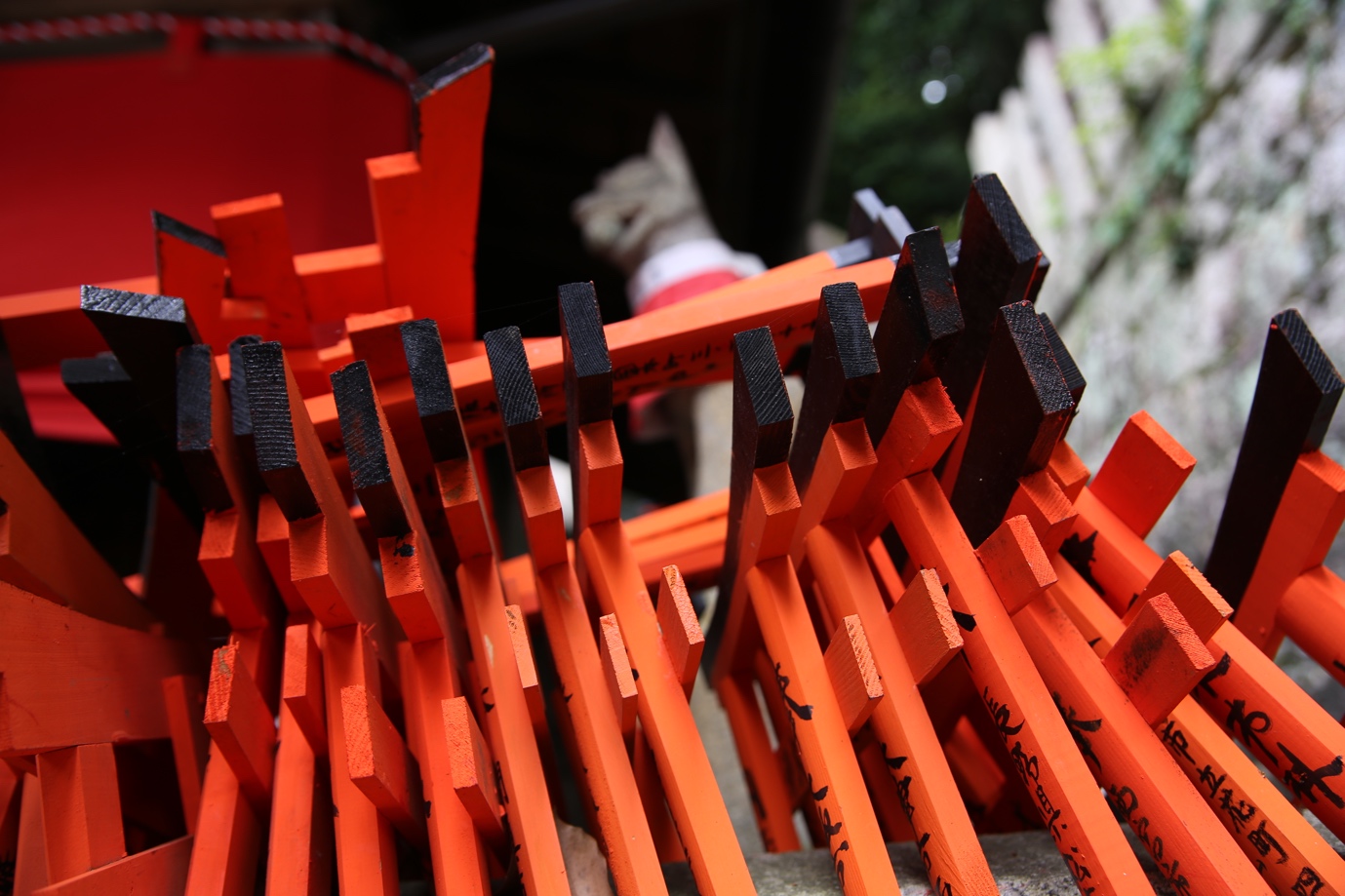 The shop located on the way is also made of old wooden structure, I feel a nostalgy.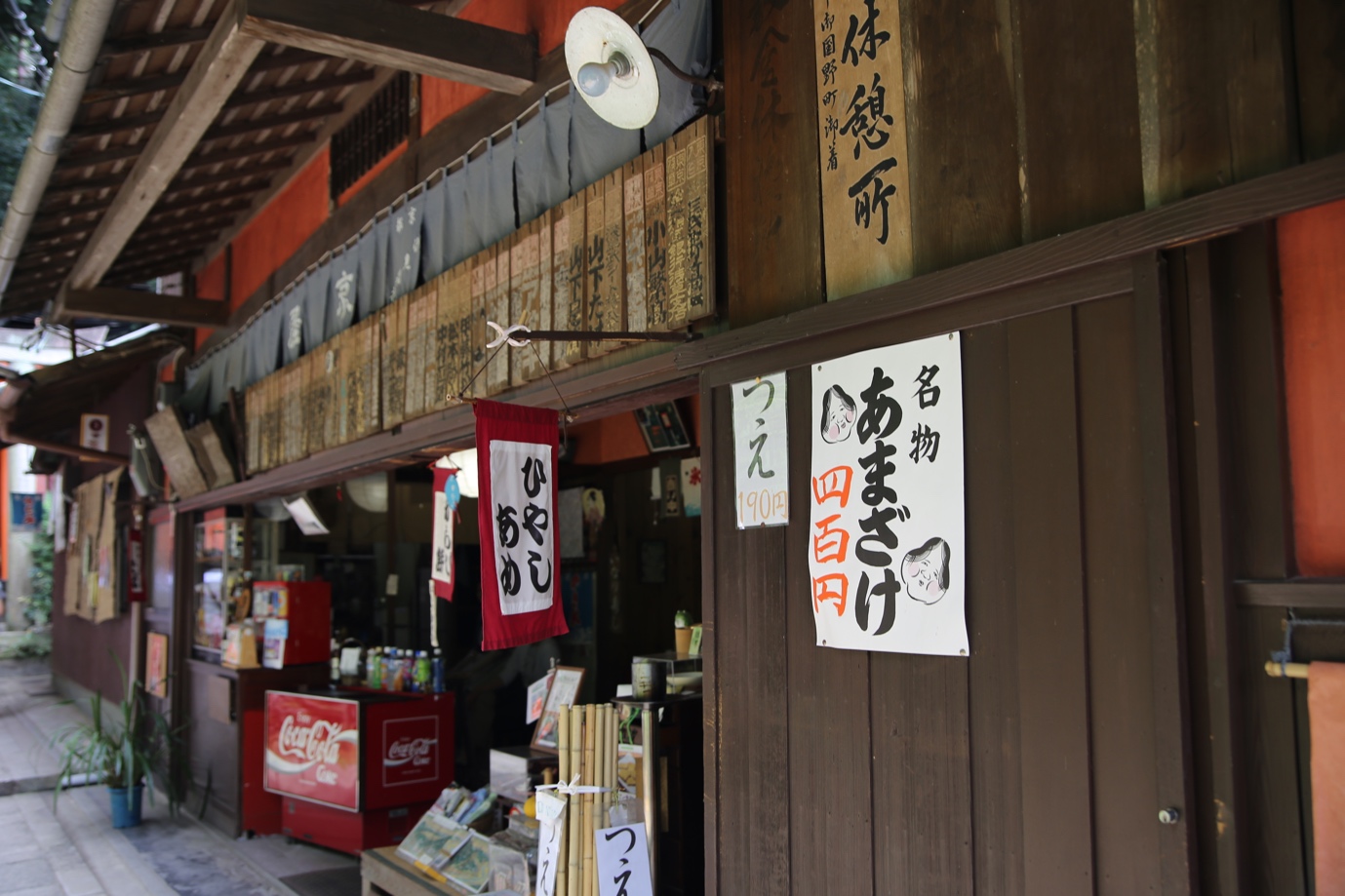 This time I end climbing in halfway and I decided to have fun in next time to go to the summit.
Senbon Torii and Emotional Fushimi Inari Taisha Shrine is becoming a famous tourist destination in Kyoto. Why do not you bring your feet!
Detailed information
Name: Fushimi Inari Taisha Shrine
Address: Fukakusa-yabunouchi-cho 68, Fushimi-ku, Kyoto-shi, Kyoto, 612-0882 Japan
Tel: +81-75-641-7331
Official website (Fushimi-Inari Taisha Shrine): http://inari.jp/ (Comprehensive contents corresponding to Japanese, English, Chinese, Korean)