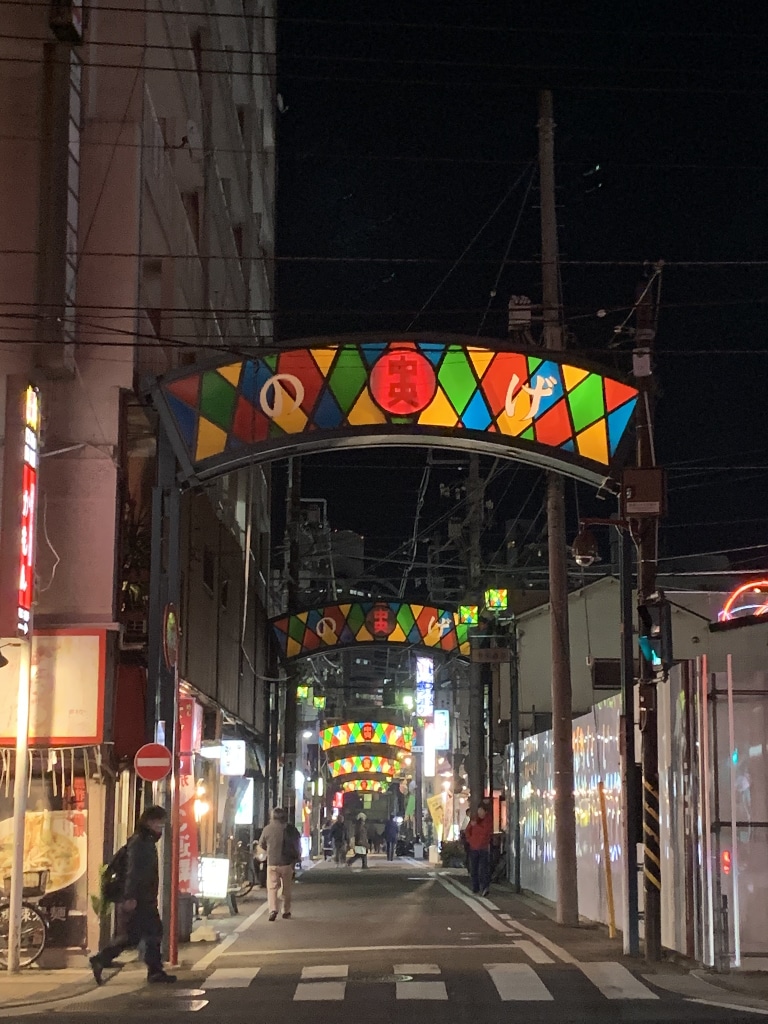 Do you know Noge's popular shop BASIL?
There are a total of six basil stores, four in the Noge area, a long line of bars that have been around for a long time, one in Bashamichi, and one in Minato Mirai. Different concepts are attractive.
There are many regulars, and many of the customers have won all six stores!
It seems that reservations on LINE will also start from January 2020, so it will be more convenient.
This time, we will introduce "Trattoria BASIL", which offers authentic Italian food at reasonable prices.
Mark is the orange BASIL logo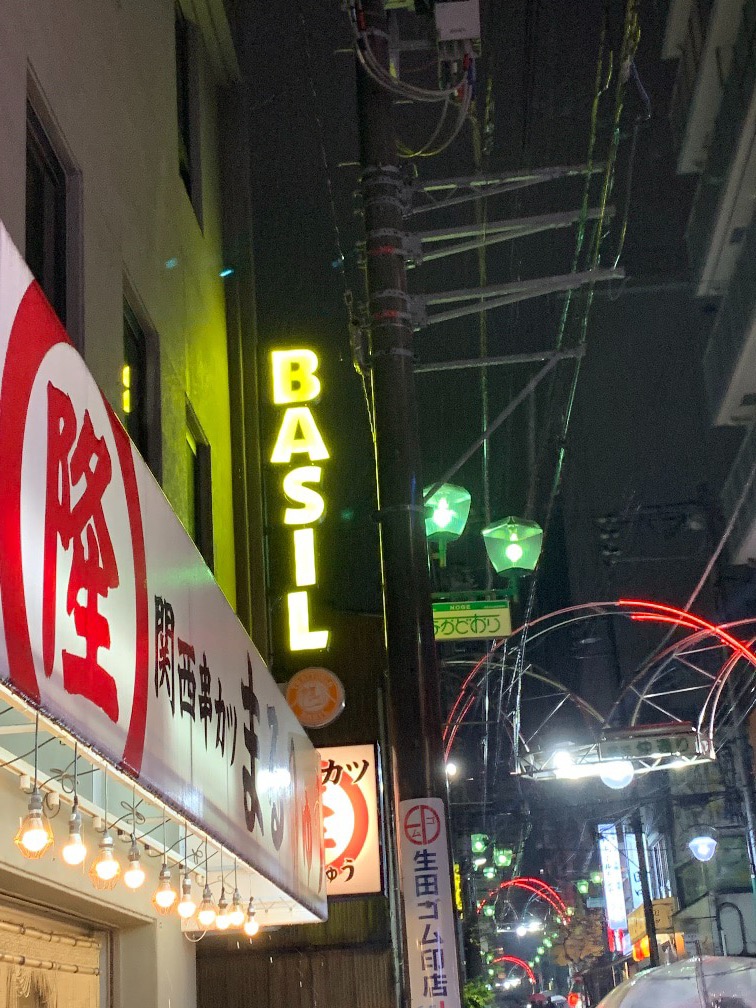 You can see the place after exiting the JR Sakuragicho Station ticket gate, passing Noge Chikamichi, and walking a little from Exit South No. 2.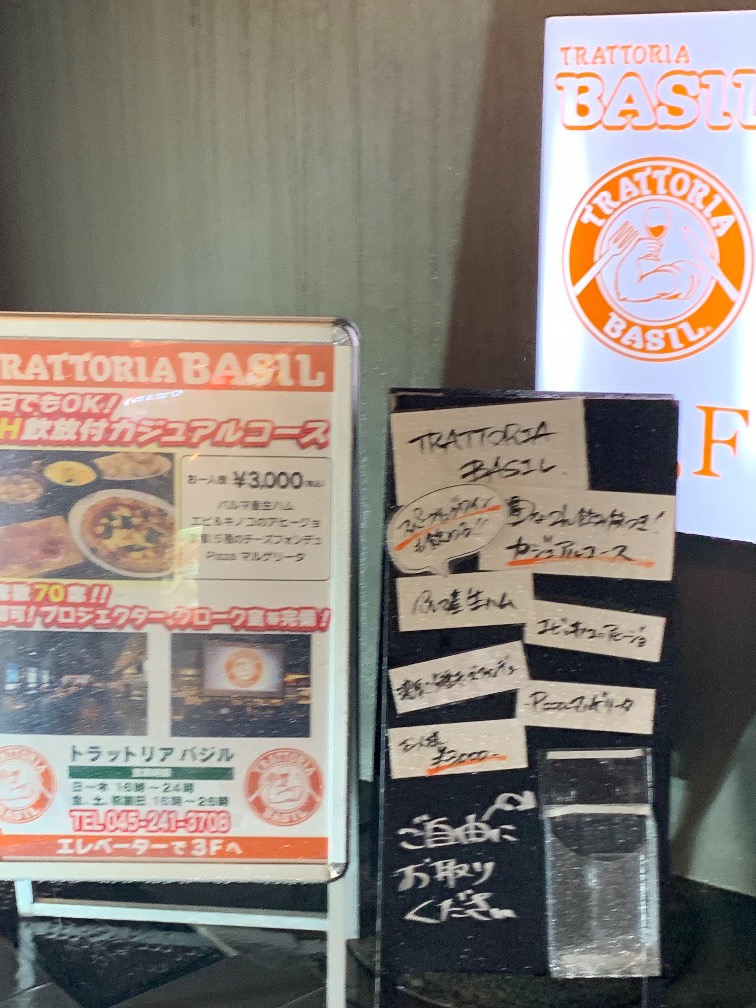 Here is the orange BASIL mark.
The shop is on the 3rd floor. Go to 3F by the elevator at the back.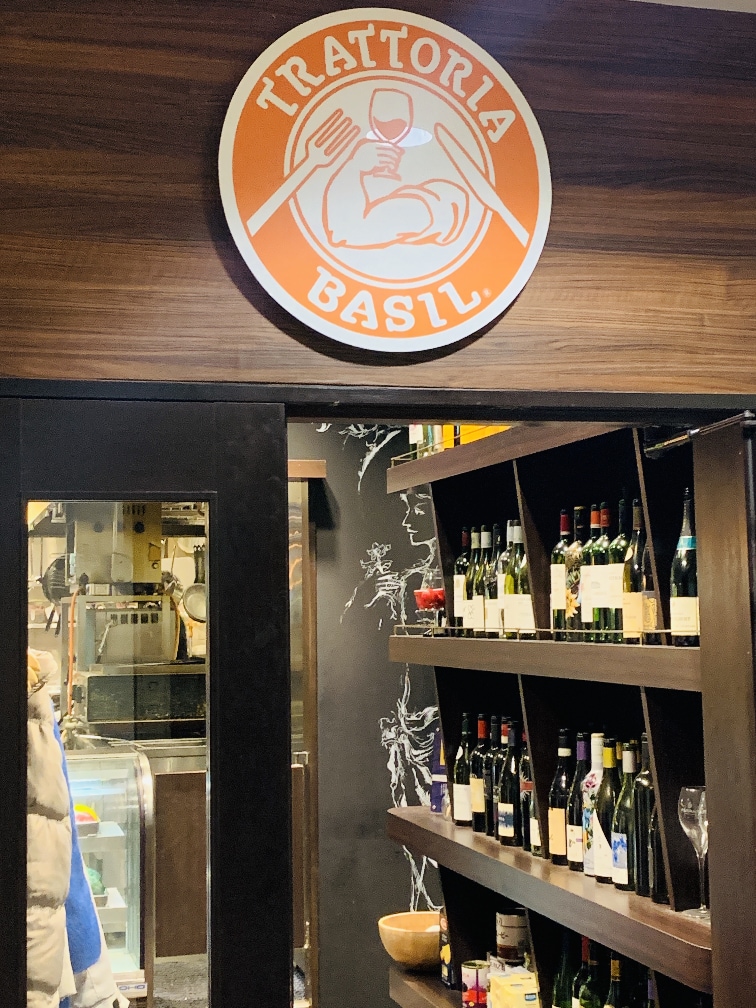 Shop entrance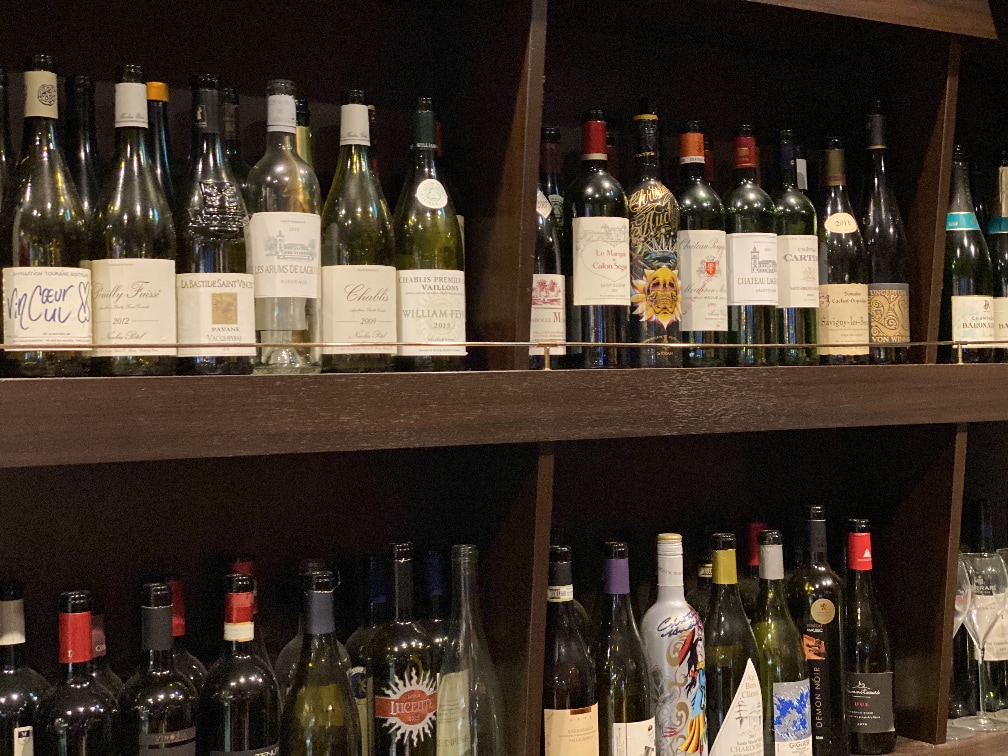 When you enter the entrance, you will find wine bottles.
Trattoria BASIL
Trattoria basil is unusual in basil, where there are many casual shops with standing drinking styles, and you can sit down and eat slowly.
Of course, the stylish interior can be used not only for everyday use but also for dates and girls' associations!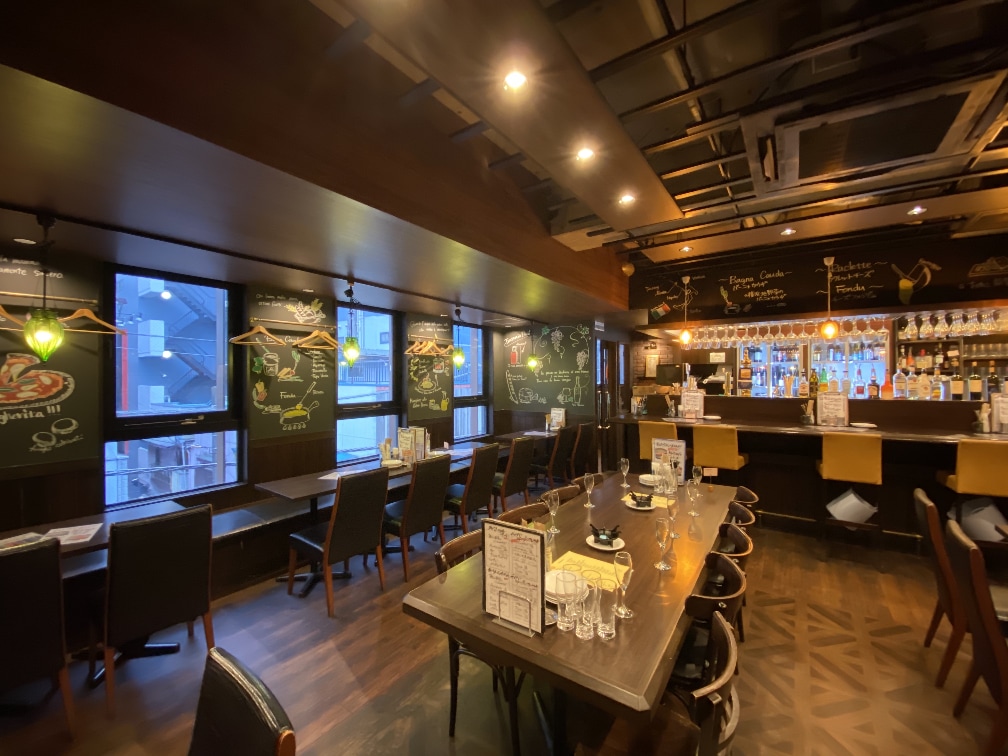 A spacious shop with 70 seats.
It is also equipped with a projector, so it can be used for private parties and banquets.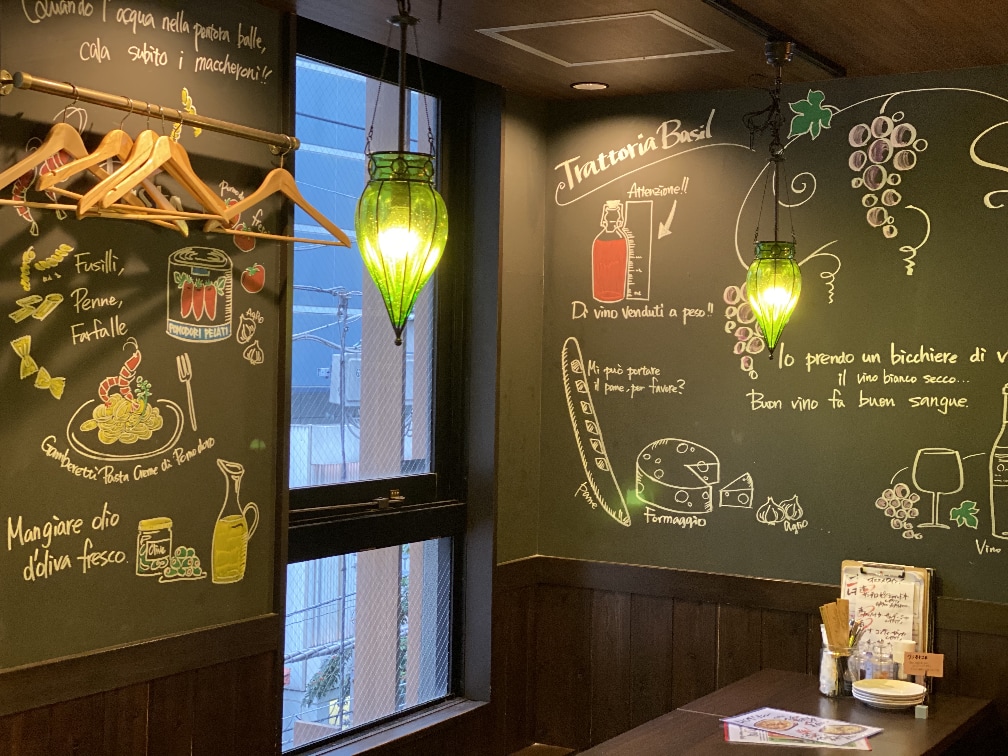 Window seats are also recommended.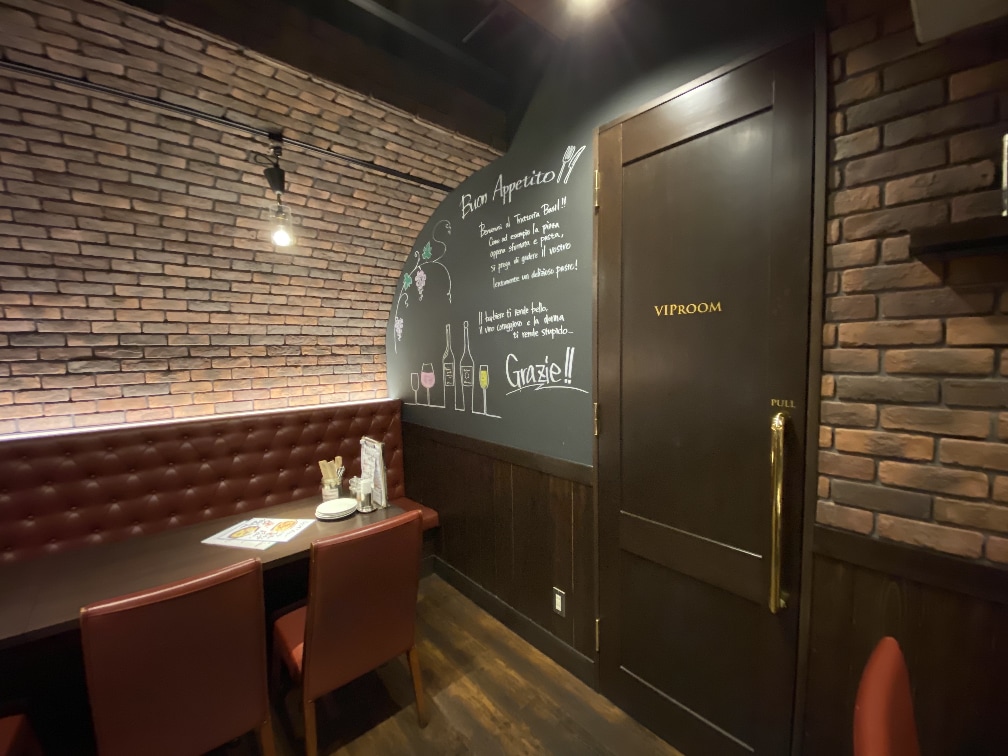 There is also a private room that can be used by about 7.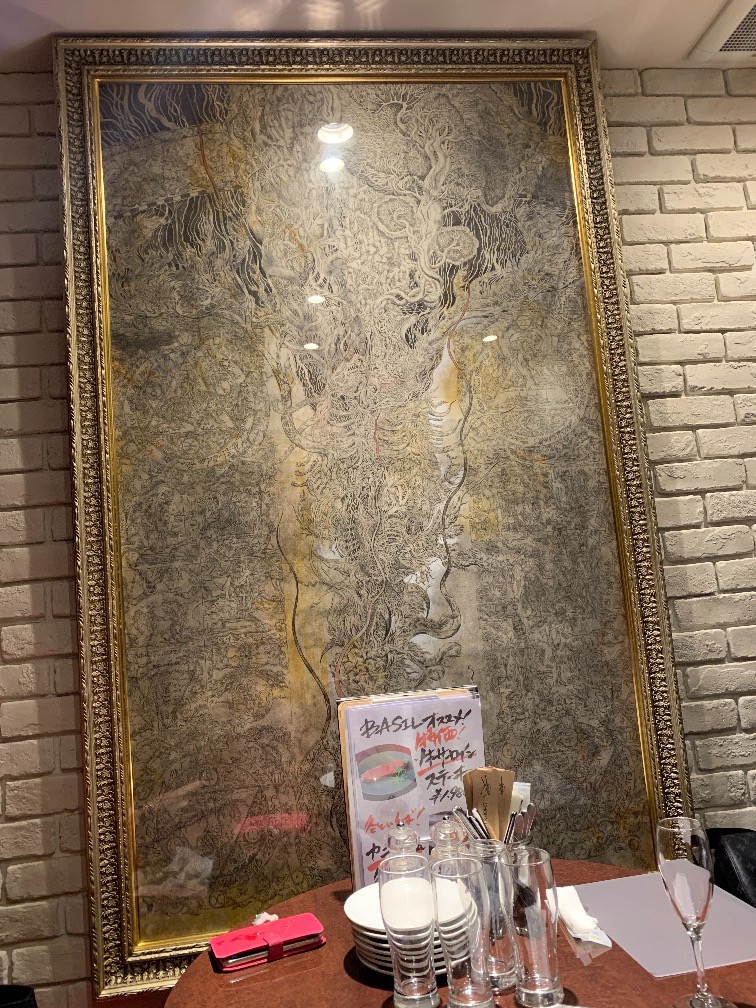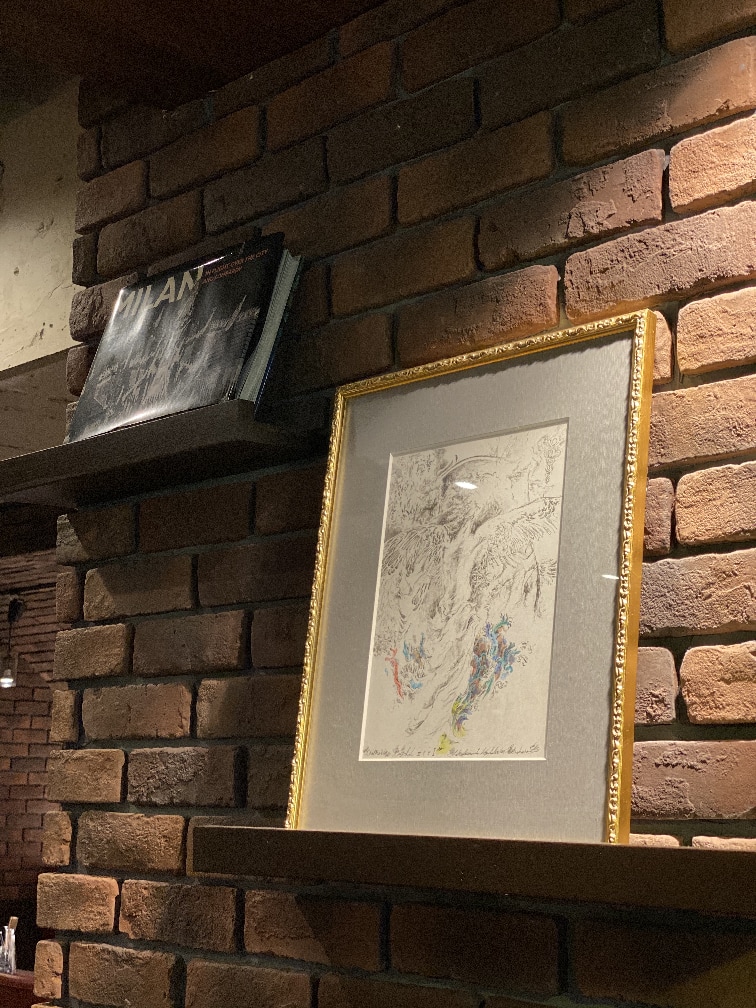 There are wonderful pictures in various places in the store, and I feel good sense. The menu ranges from fresh vegetables to pizzas and meat dishes baked in the stone kiln in the restaurant. There are also about 80 kinds of wine!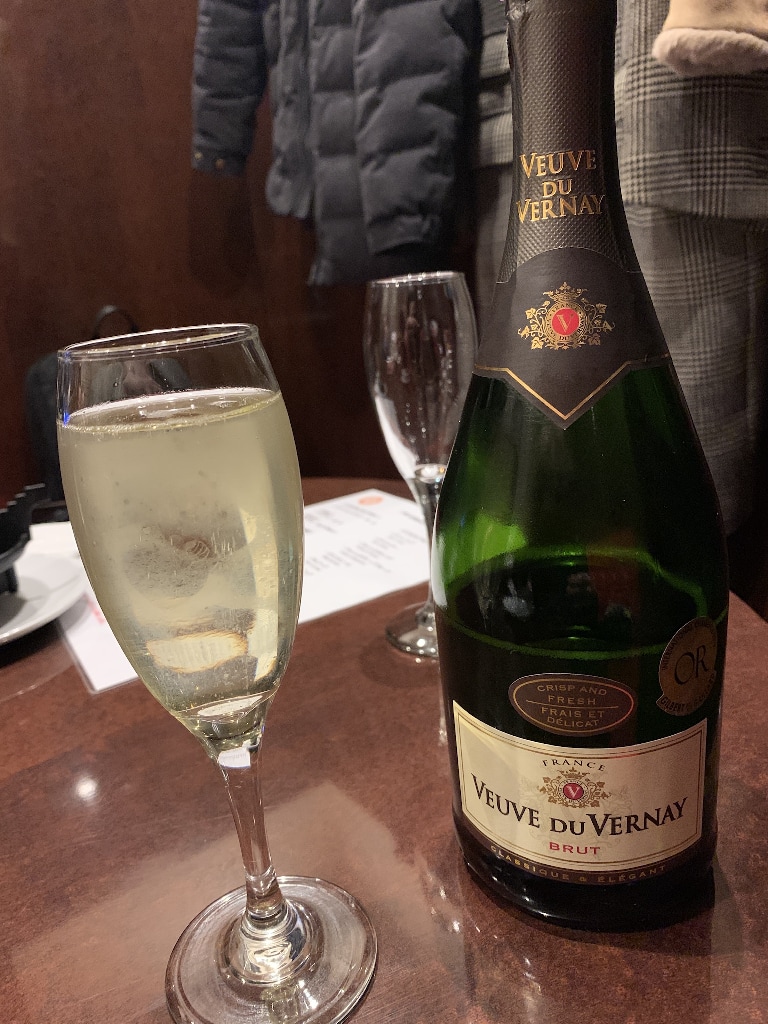 There are many reasonably priced wines, so it is recommended to order a bottle.I'm happy with the cost performance of Noge.
An all-you-can-drink plan that allows you to enjoy popular dishes!
Trattoria Basil has abundant party plans, so if you are in doubt, we recommend a course with all-you-can-drink.
There is an all-you-can-drink plan from ¥ 3,000 (including tax)!
Among them, I would like to recommend the most popular PARTY Standard Course ¥ 5,000 (including tax).
You can save popular menu! Let's check the food immediately.
Standard course: 7 dishes, all-you-can-drink 2.5 hours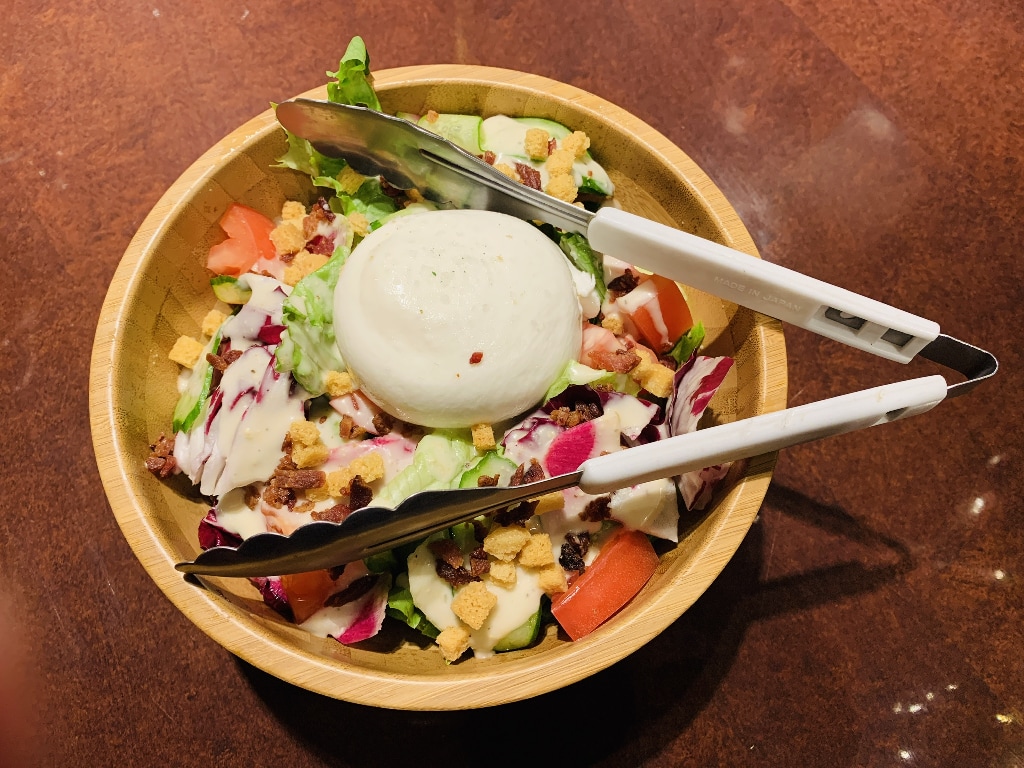 1. Mozzarella cheese salad
A hearty salad with whole mozzarella cheese.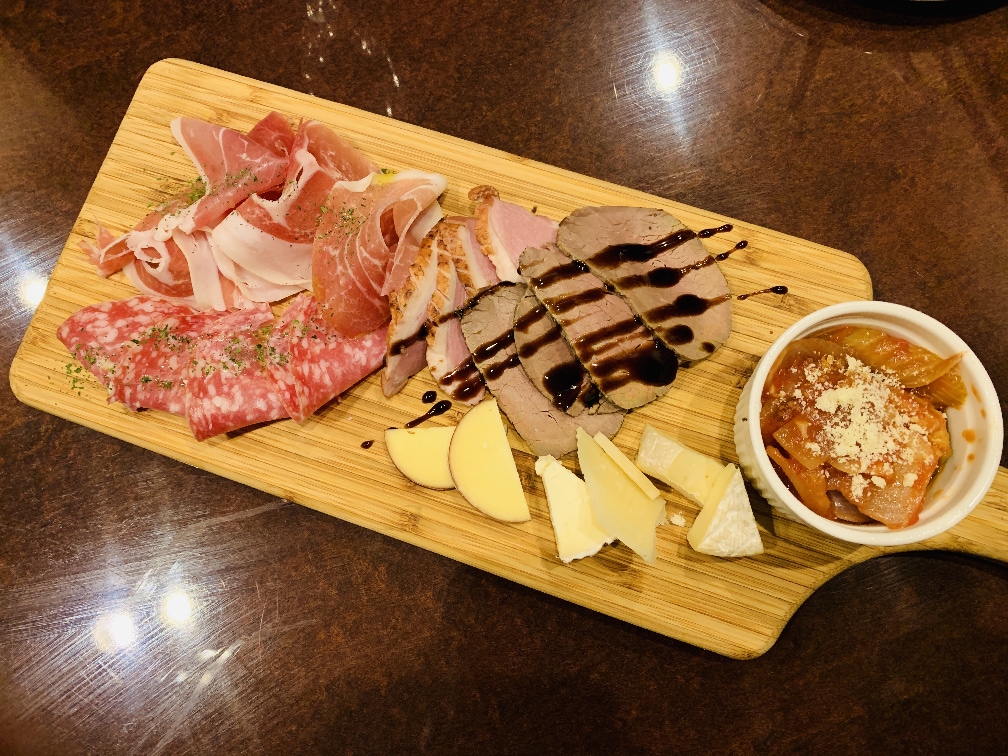 2. Cheese and ham platter
You can enjoy Parma-produced ham, chicken liver paste, country-style pate, smoked duck, and homemade roast ham.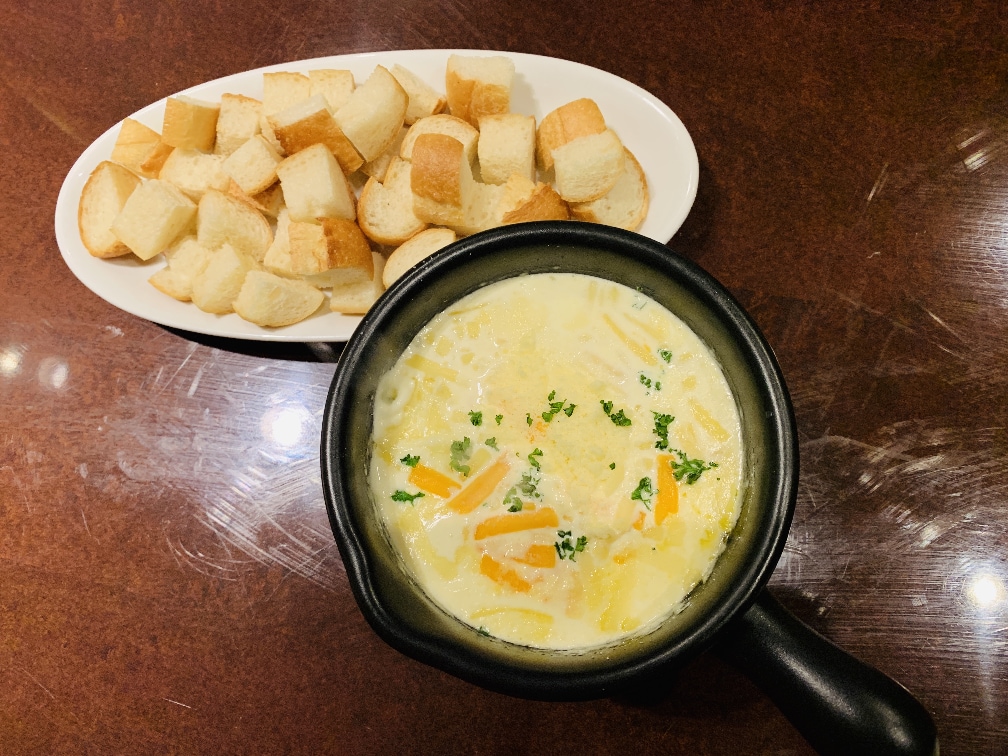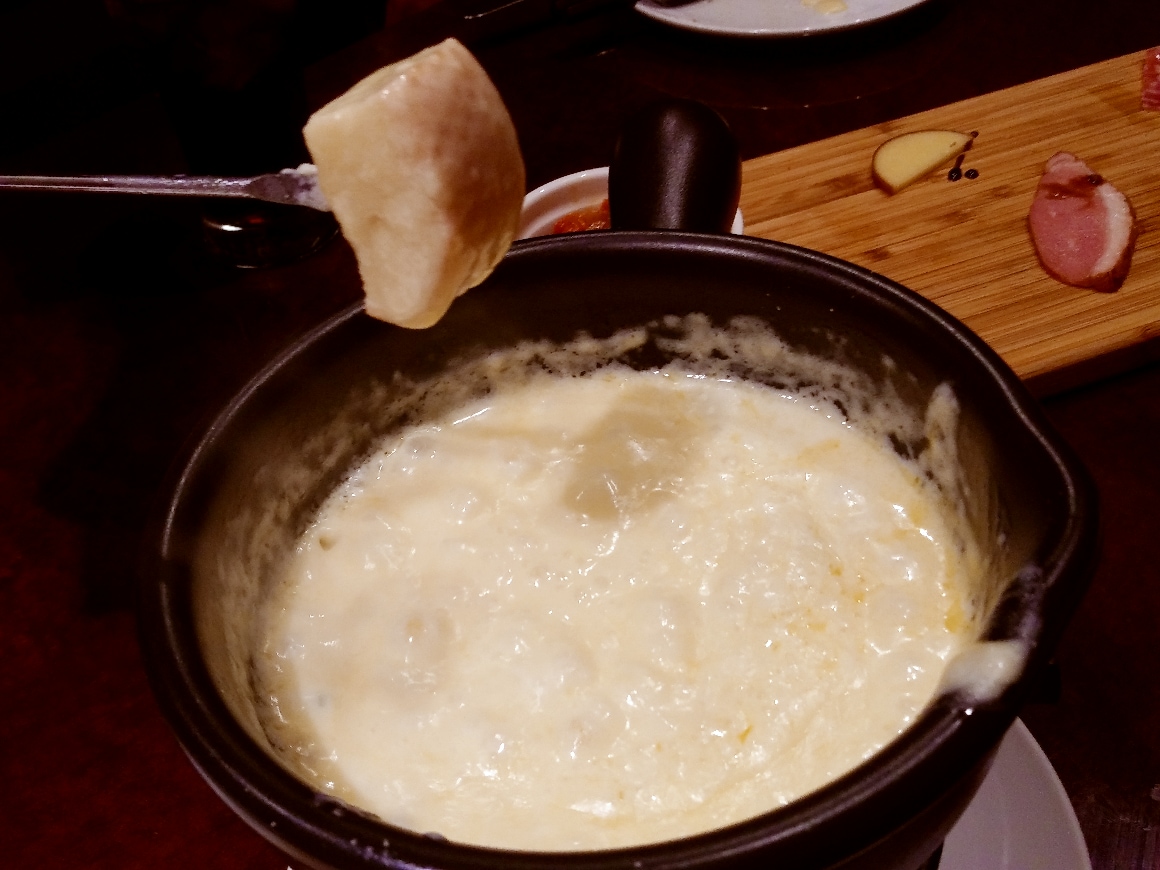 3. Cheese fondue
Hot, sloppy cheese doesn't collect!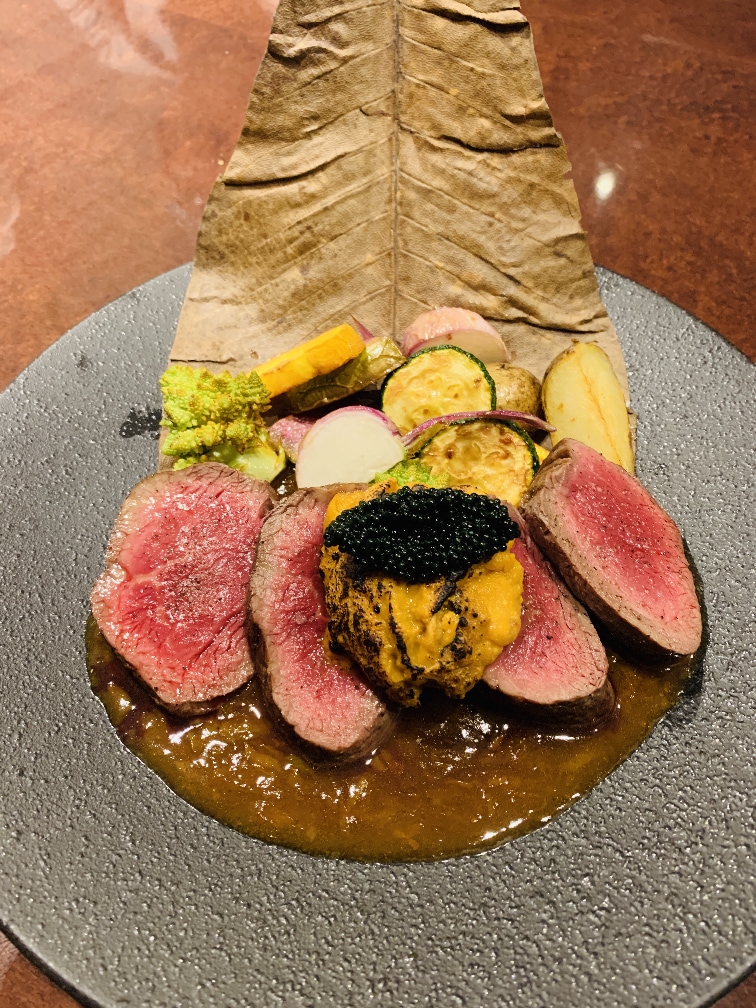 4. Beef steak
Plenty of sea urchin and caviar on beef ... So luxurious! !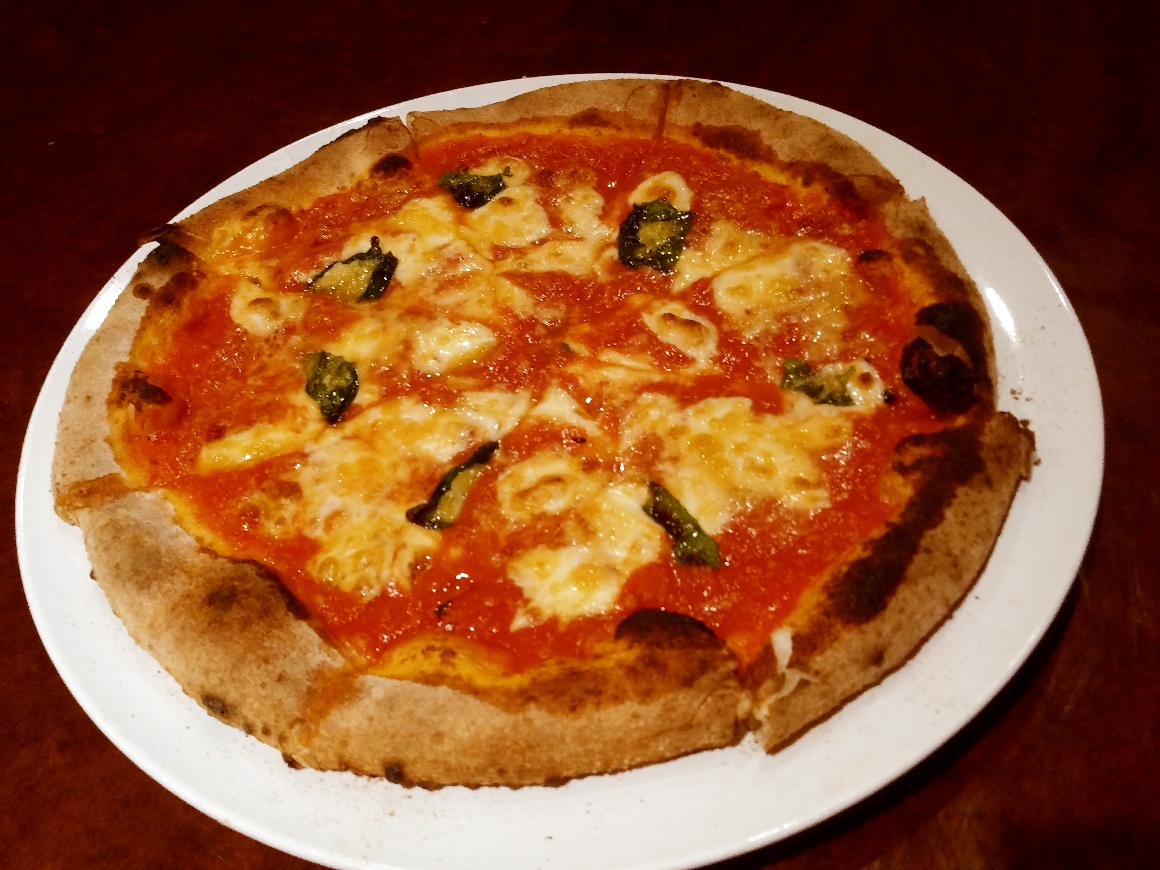 5. Margherita
Sticky dough doesn't collect!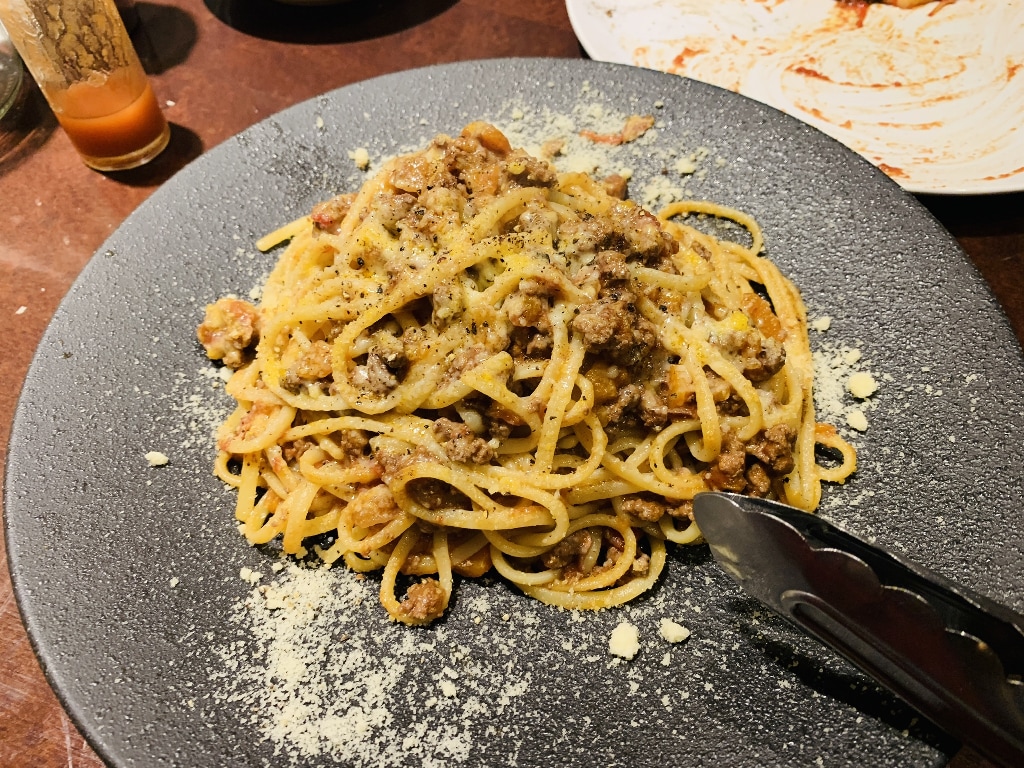 6. Pasta (Fresh tomato and basil)
Good compatibility between plenty of meat and basil!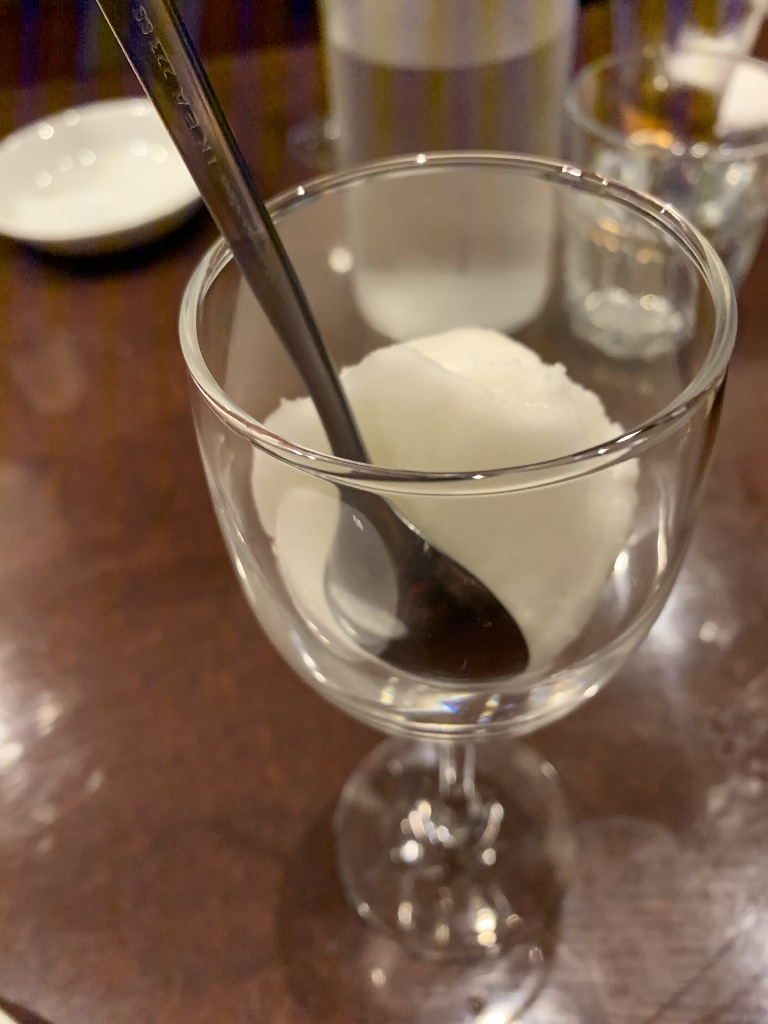 7. Seasonal sherbet
That's all 7 dishes.
volume! taste! Appearance! Everything was very satisfying! !
All-you-can-drink with this price is very advantageous!
All-you-can-drink menu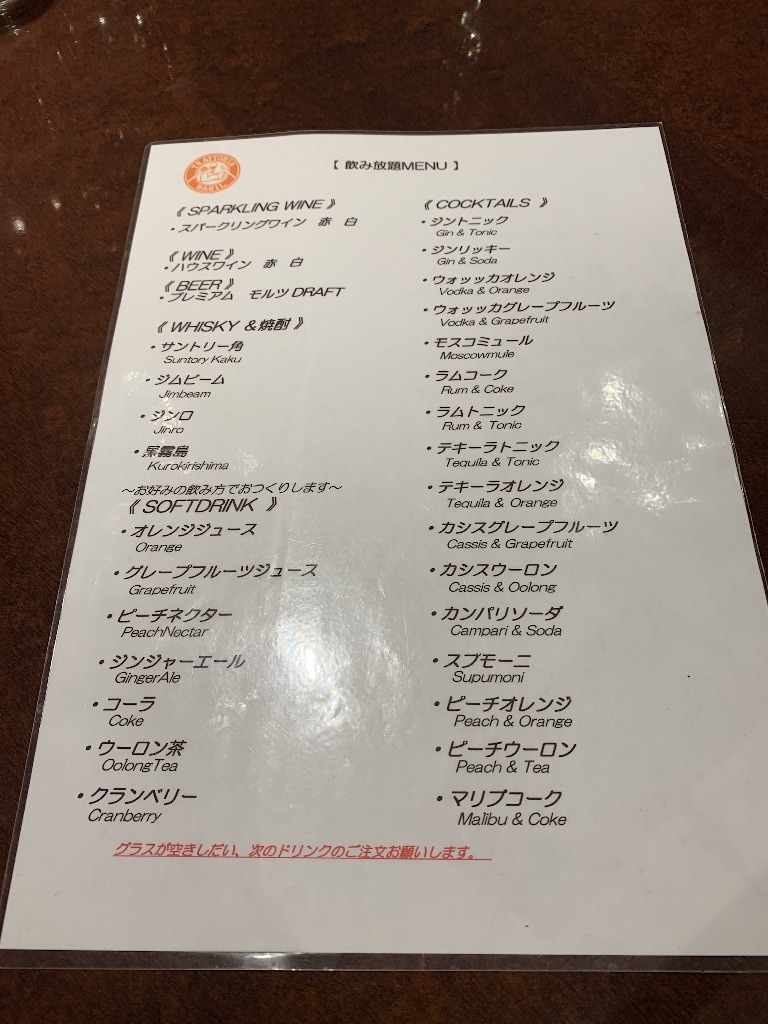 There are many kinds, and you can enjoy various things such as beer and wine! There are also soft drinks.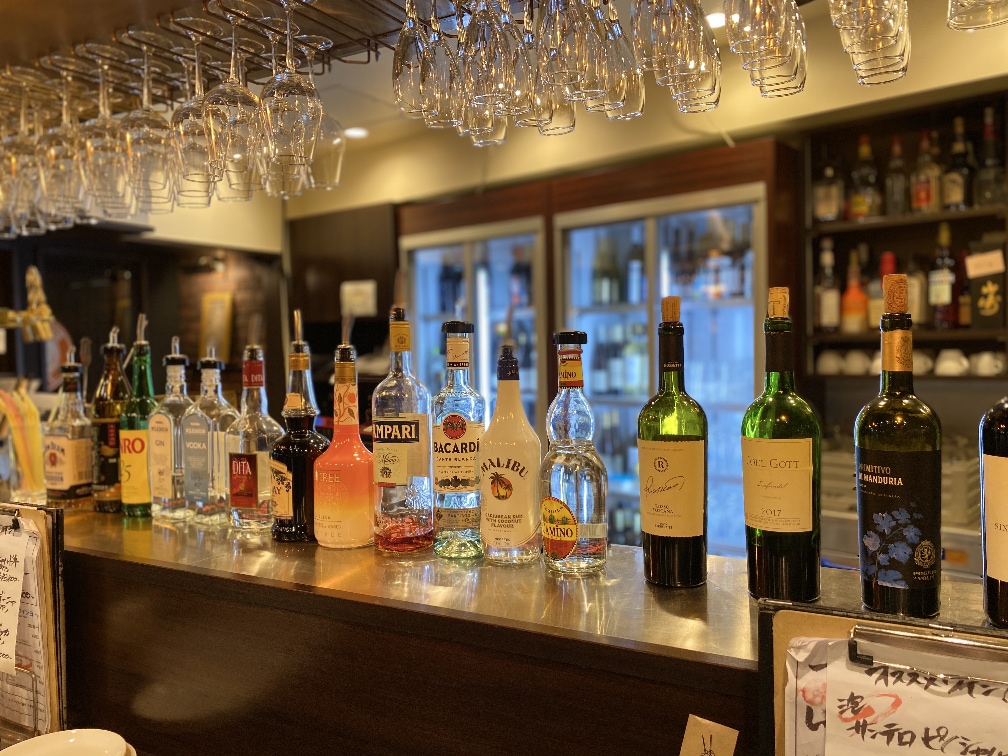 About other BASIL stores
Each store has a different concept, so it's fun to ladder basil (laughs)
The common thing is that every store is reasonable and delicious! That means.
It is understandable that there are many regular customers.
We will be introducing it to TABI FUN soon!
1. Italian Bar BASIL (Noge)
- The first BASIL store. Standing bar where you can enjoy Italian and wine.
2. Charcoal Grill BASIL (Noge)
- A shop that mainly serves charcoal grilled meat
3. OMBRA BASIL (Noge)
- A small wine bar of all standing
4. Trattoria BASIL Bashamichi store (Bashamichi)
- Italian cafe & restaurant
5.Wine Stand BASIL
- A wine bar where you can enjoy the night view of Minato Mirai
6. Trattoria BASIL (Noge)
LINE reservation started!
LINE reservation started in Basil from January 2020!
It's more and more convenient. "Otomodachi" registration is recommended because you can get a special coupon!
Store information
Trattoria BASIL
http://basil-group.jp/trattoria/
Contact: 045-241-3708
Address: 1-40 Kanaya Building, Hanasakicho, Naka-ku, Yokohama-shi