What is Suica?
When sightseeing Japan by train or bus,One of that are convenient to have transportation named Suica Card. With this, you do not have to buy a ticket every time you ride a train, and even when you shop at a convenience store, you can purchase without using coins or bills, so you can complete check out in a comfortable way.
Issued by East Japan Railway Company, and it is mainly used in the Kanto area, Sendai area, Niigata area. This card is possible to use nationwide, but it can not be used beyond each area. For example, when taking a train at JR Tokyo station (JR East Japan) in the Suica area and take off train at JR Numazu Station (JR Tokai) in the TOICA area, you have to buy a ticket before you ride. If you beyond area, you have to adjust fare at Numazu Station.
Where can I buy it?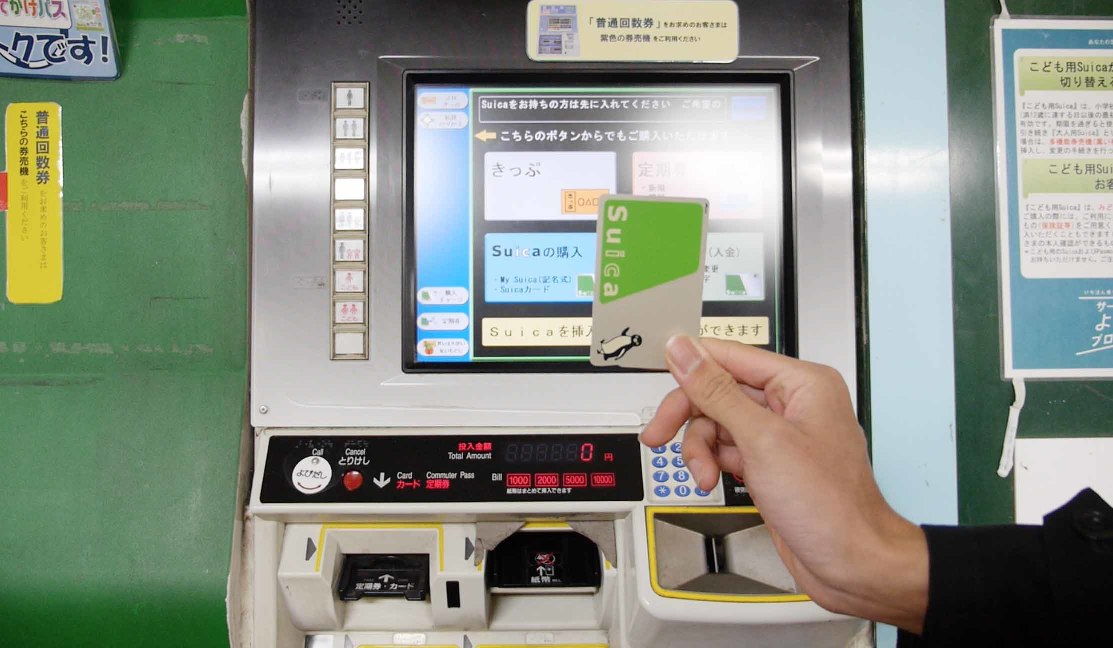 It is possible to purchase with Ticket office which is in the station of JR East located in the Suica area or Multifunction ticket vending machine at the station. It does not mean that you can buy any ticket vending machine,you can it in only black frame ticket vending machine like the above image, and it can show menu in Japanese and English.
If you are not good at use machine, you can buy it by say "I want to buy Suica" at the ticket office's staff.
How to buy it with ticket vending machine
1. First, touch "Purchase Suica" at the bottom left of the screen.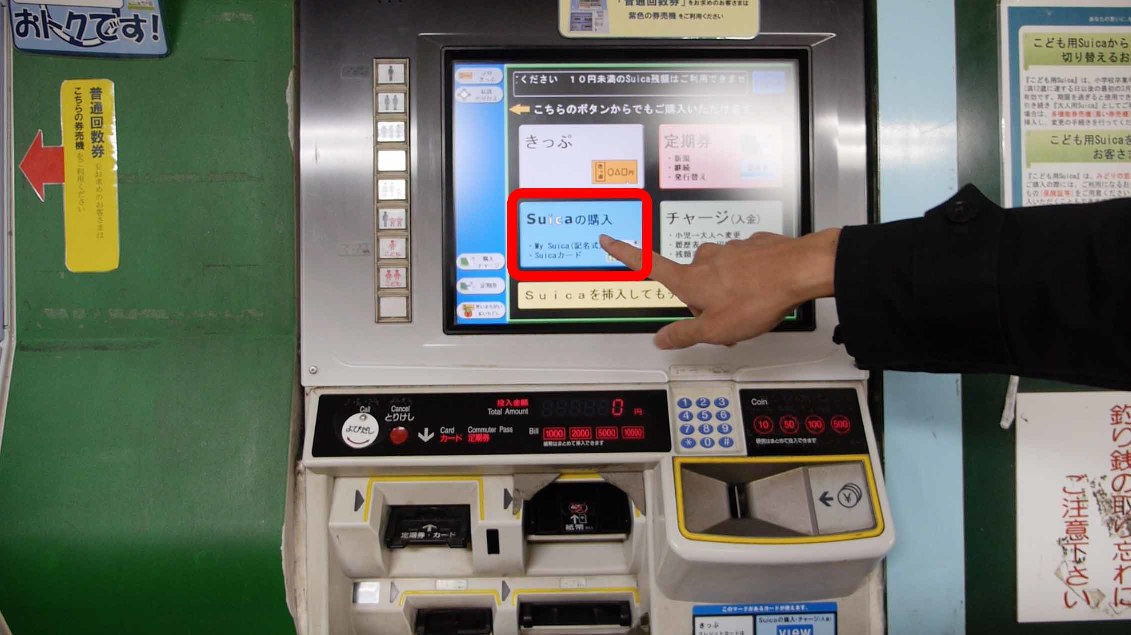 2. Select Suica card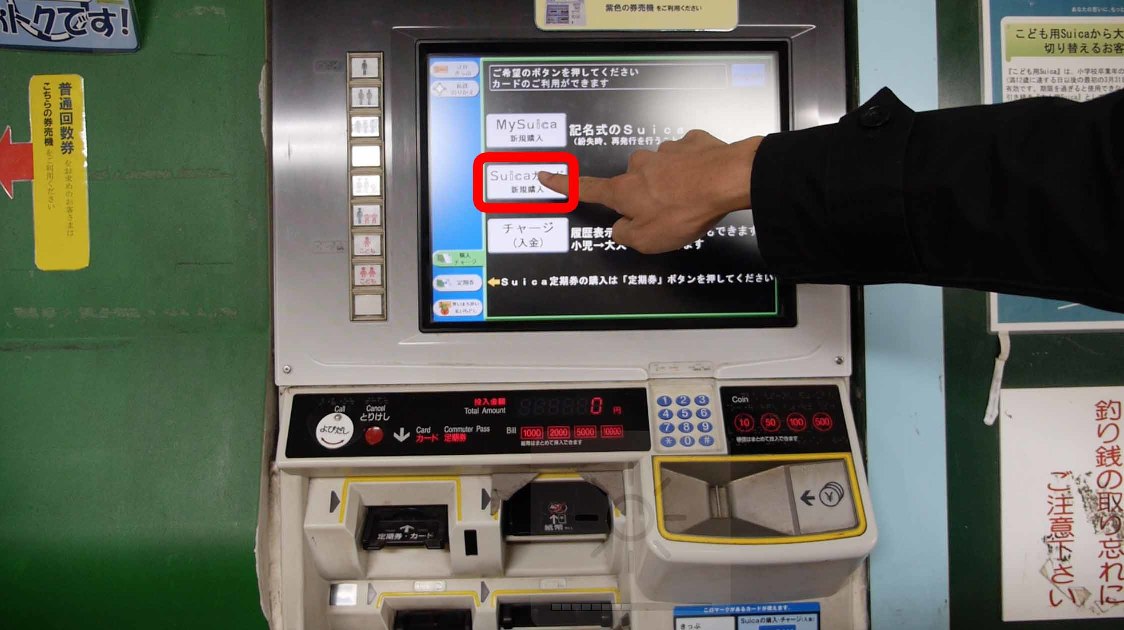 "My Suica", "Suica card" and "Charge" items will display in order from the top. This time I selected "Suica card".
My Suica
If you enter personal information (name, gender, date of birth, phone number), then if you lost it, you can pay back by pay the fee. It is necessary to have a passport to verify your identity at the time of refund, and it is a rule that can not use it except the cardholder.
「Suica card」
There is no need for troublesome input of personal information, it can be issued immediately and anyone can use it. But it will not be refunded when you lost it, but I think that it is sufficient here if it is a short stay.
3. Decide the deposit amount and deposit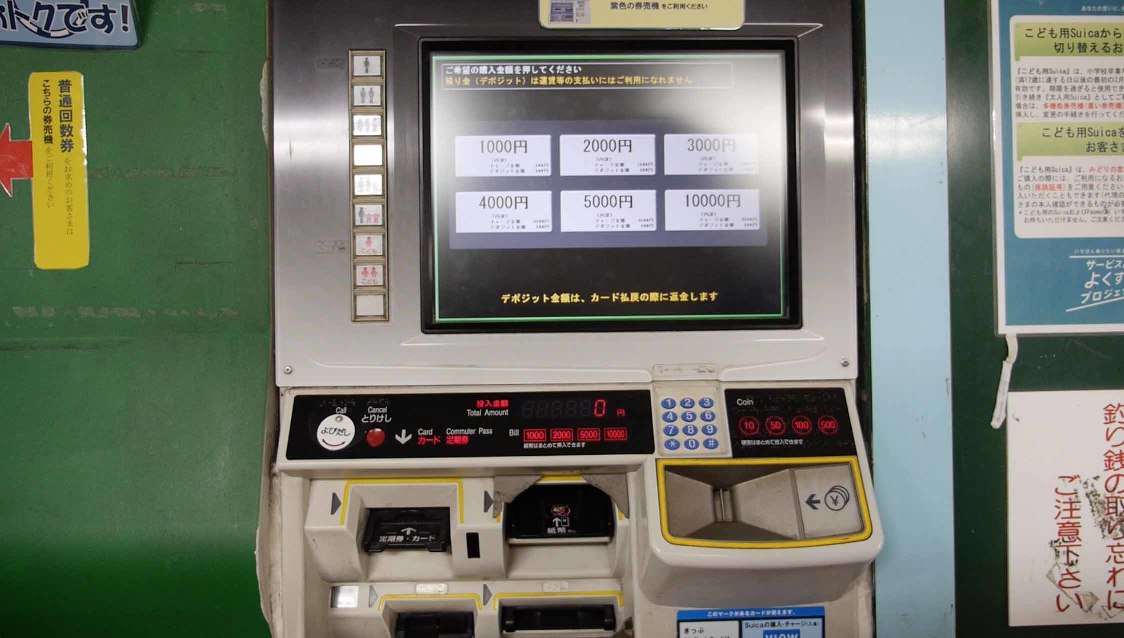 Select the amount you want to deposit and deposit the amount including deposit 500 yen. If you select 1000 yen, 500 yen will be credited to the balance and deducted 500 yen as deposit .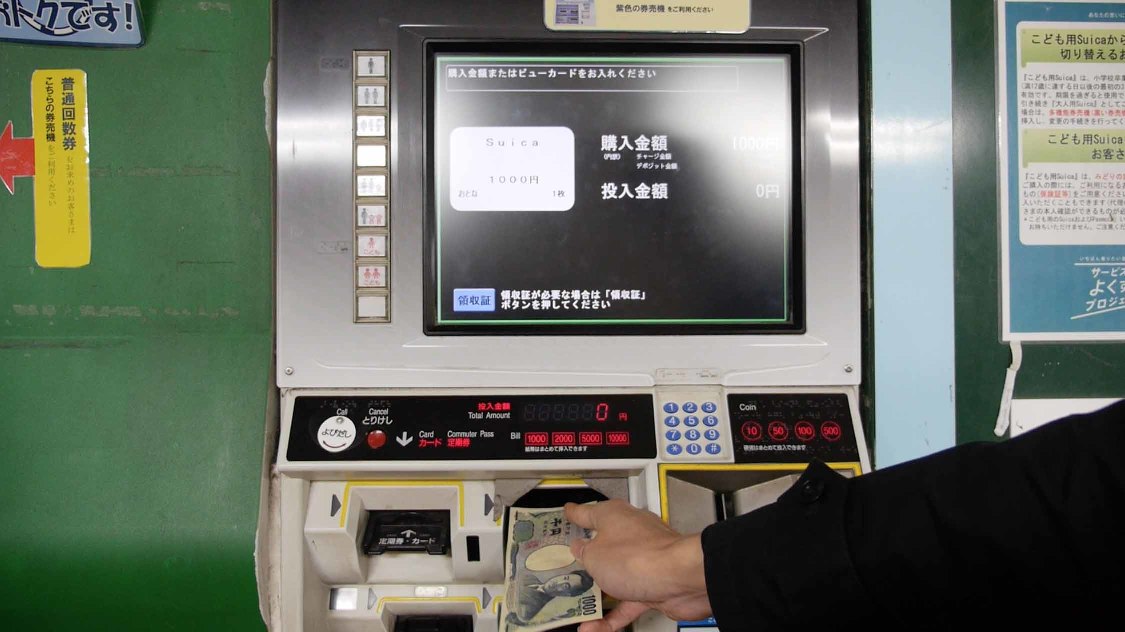 Suica cards will come out, so I received it and it is done.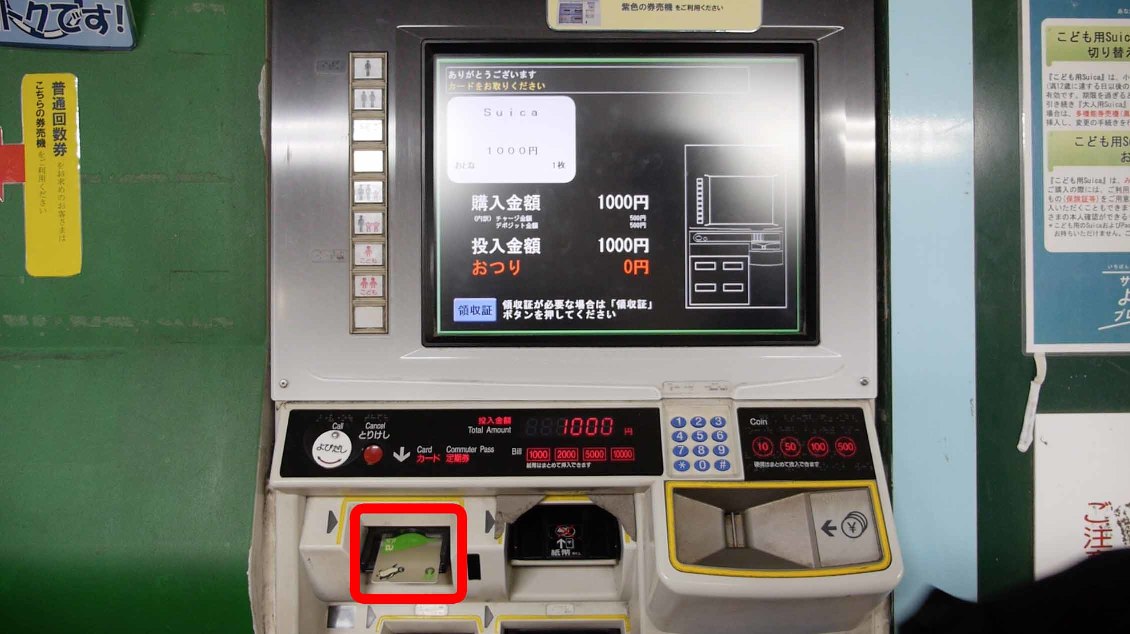 How to get on the ticket gate on real
There is a part to insert a ticket at the entrance of the ticket gate. Let's hold Suica because there is a part to read Suica on it. Pick up and you will pass through as it will be successful. When take off train and pass the ticket gate, hold the Suica in the same way and exit.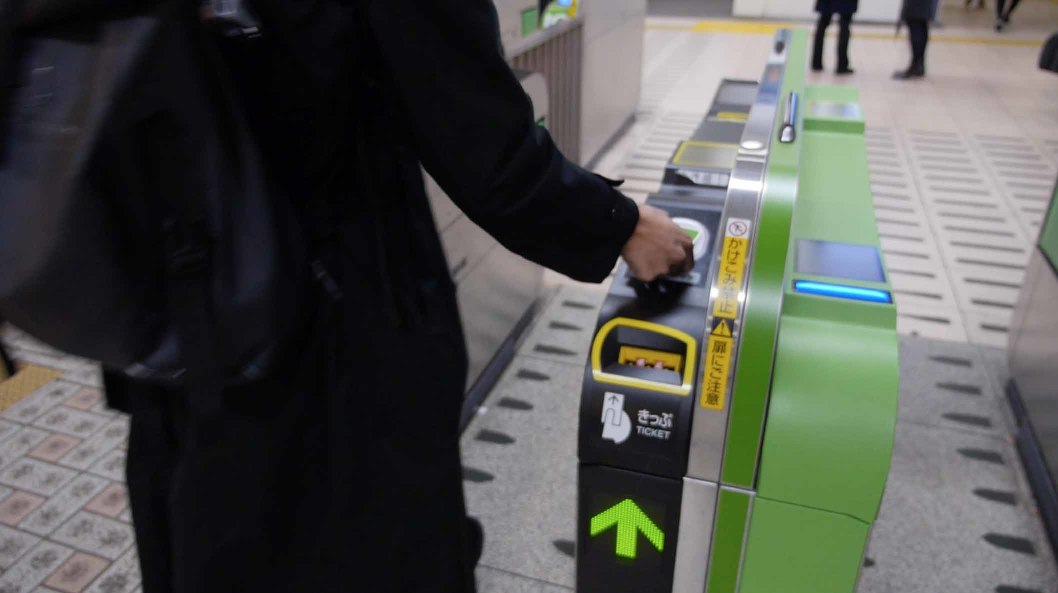 What should I do if the Suica balance runs short?
When shopping at a convenience store in the station or changing the station that take off and the fare becomes high, the balance may becomes insufficient, you need to charge amount at a least of fare before pass the ticket gate. In such a case there is a settlement machine next to the ticket gate, so you can charge amount at a least of fare and then you can pass ticket gate.
You will no longer use Suica?
Suica which became unnecessary when coming back to your country from Japan can be refunded. A deposit of 500 yen will be added and refunded to the amount of money and deduct the commission of 220 yen from the amount of money that deposited at the ticket office. Please see the official website for details.