It might have no objection that the illumination shown in the night in winter is beautiful.
Many places use more and more lights and space, but here it is smaller. They only use 2.5 million light bulb, which is fewer light bulbs than other places. But still, it's a famous light show in the Kanto area. So this time I went to Tokyo German Village.
The theme for the 2018~2019 light show is "Miracle of German Village."
This event held from 11/1/2018~4/7/2019, from sunset until 9 PM. It might be a similar length in next year too.
Usually, there was no charge to enter this village but costs for each attraction. However, during this event, they charge the price of the parking and enter. If you go there in your car, it cost 2,500 JPY(included parking fee). If you go there by public transportation or walk, it cost 500 JPY.
After you paid the cost, you can enter the Village.
Sooner you enter, you can see many of the building that decorated with the light bulb.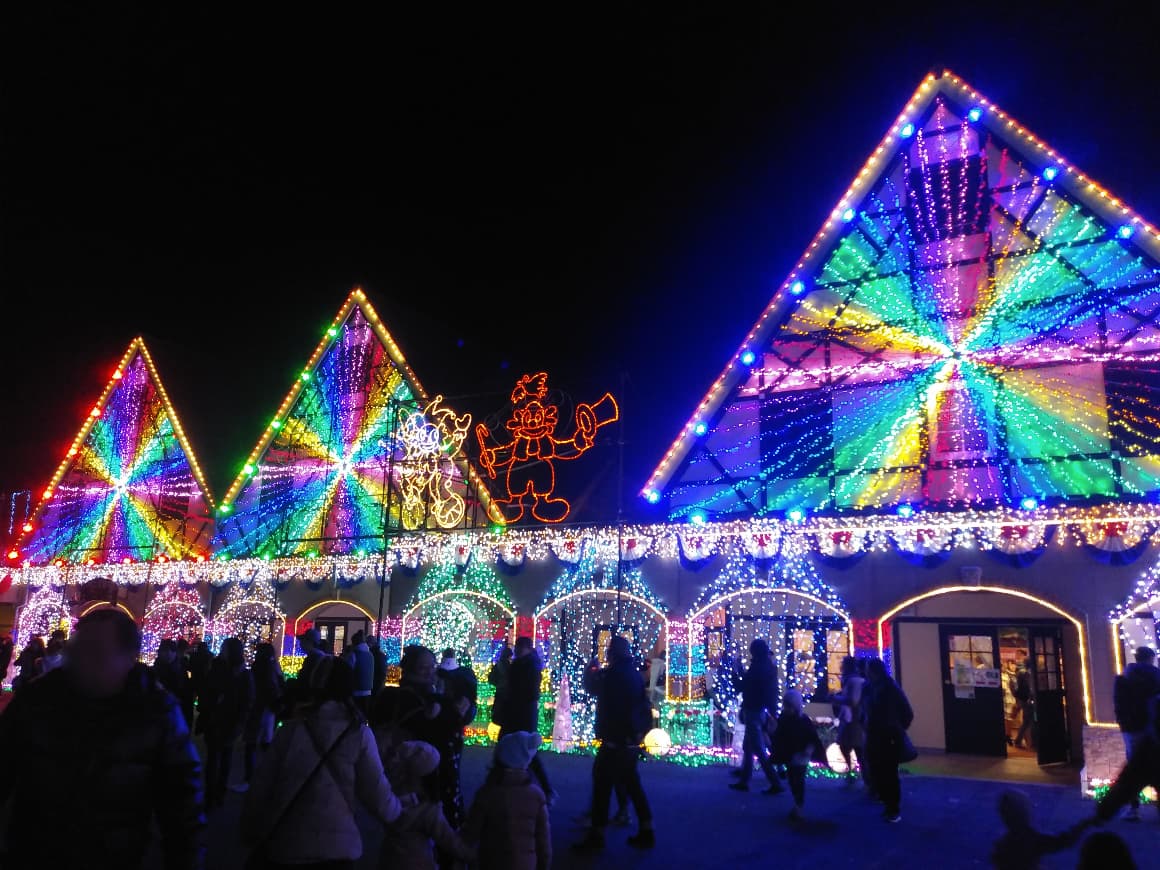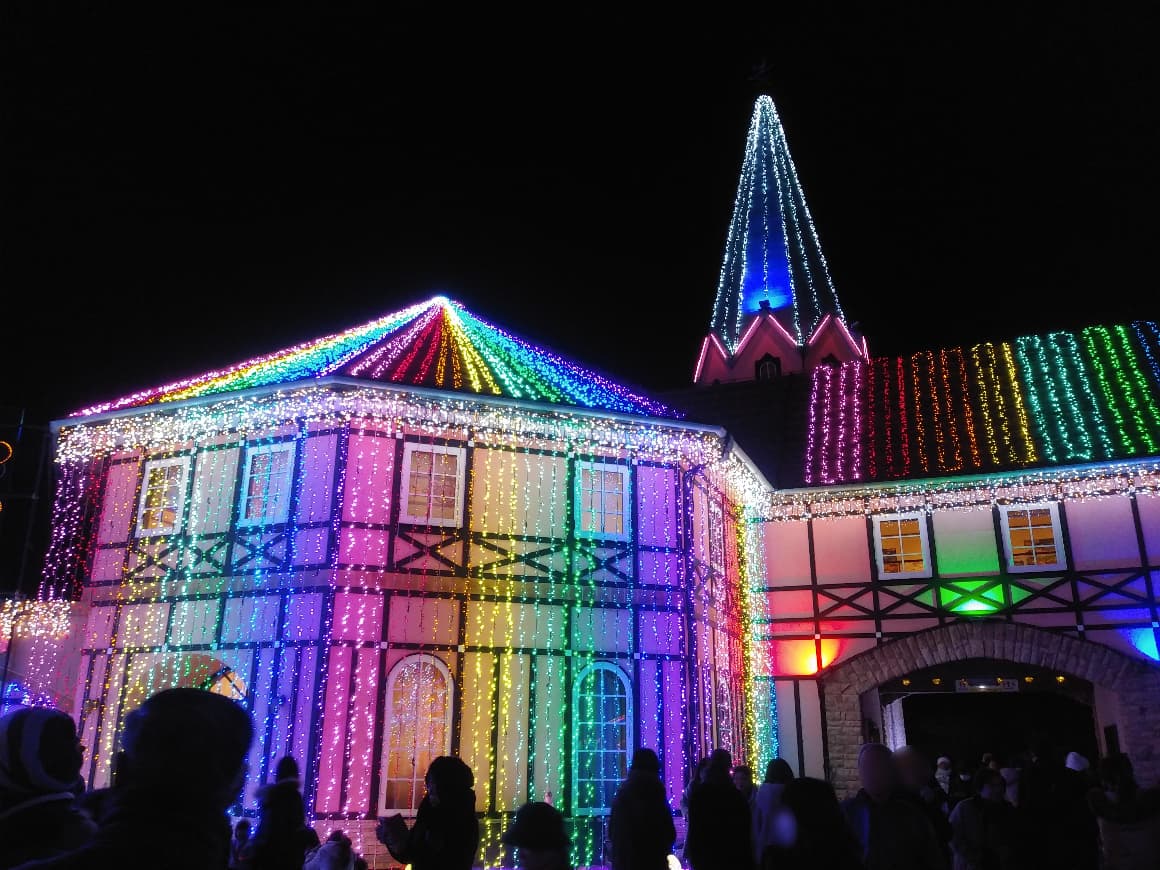 The sight was excellent that decorated with rainbow color.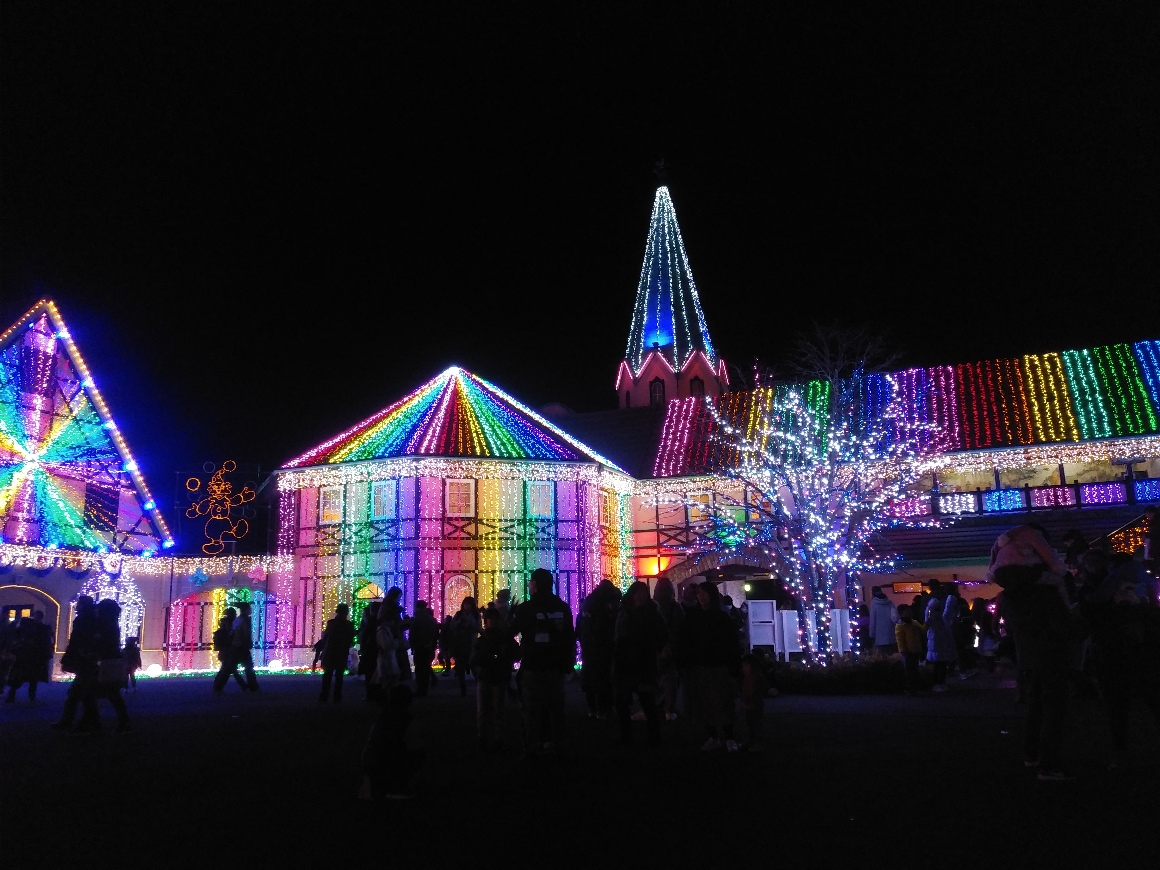 They also did a light show that mocked a garden that looks so cute.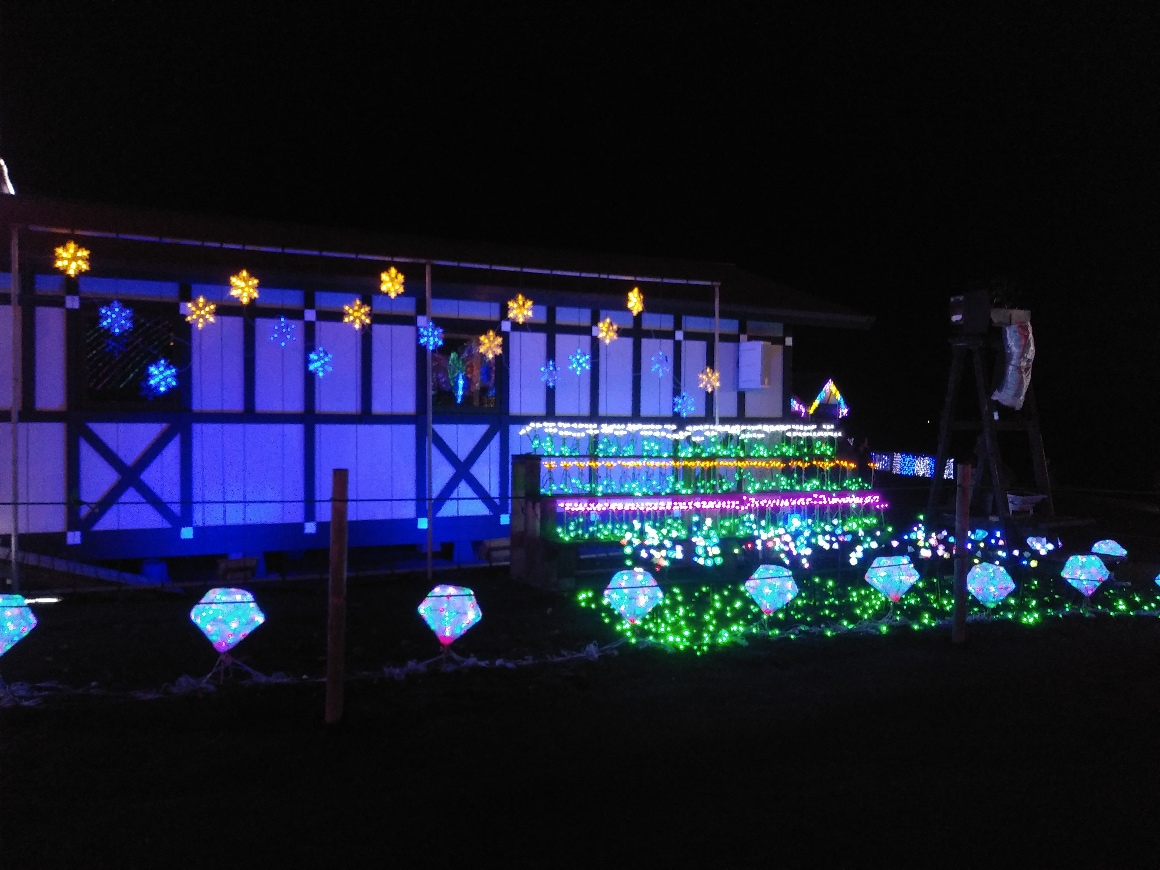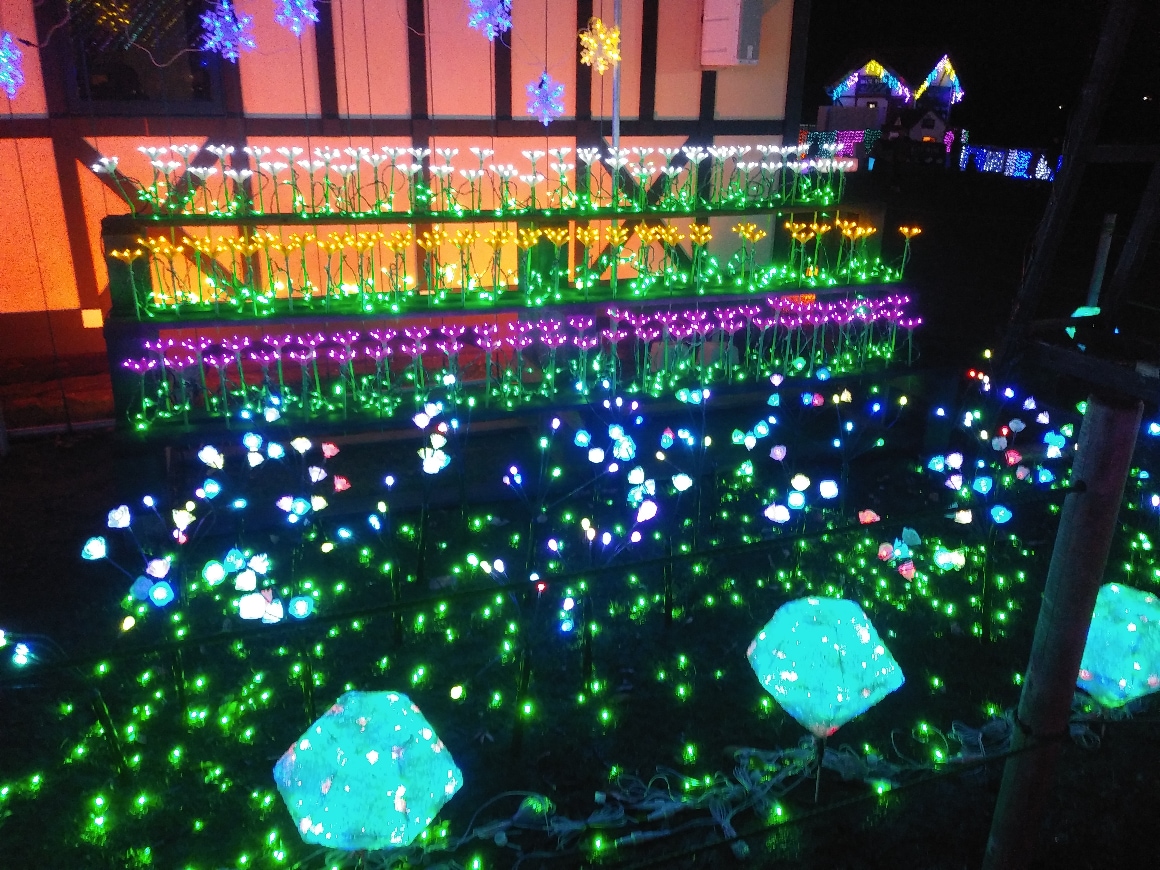 I had wait to take a picture at the point since it was so crowded!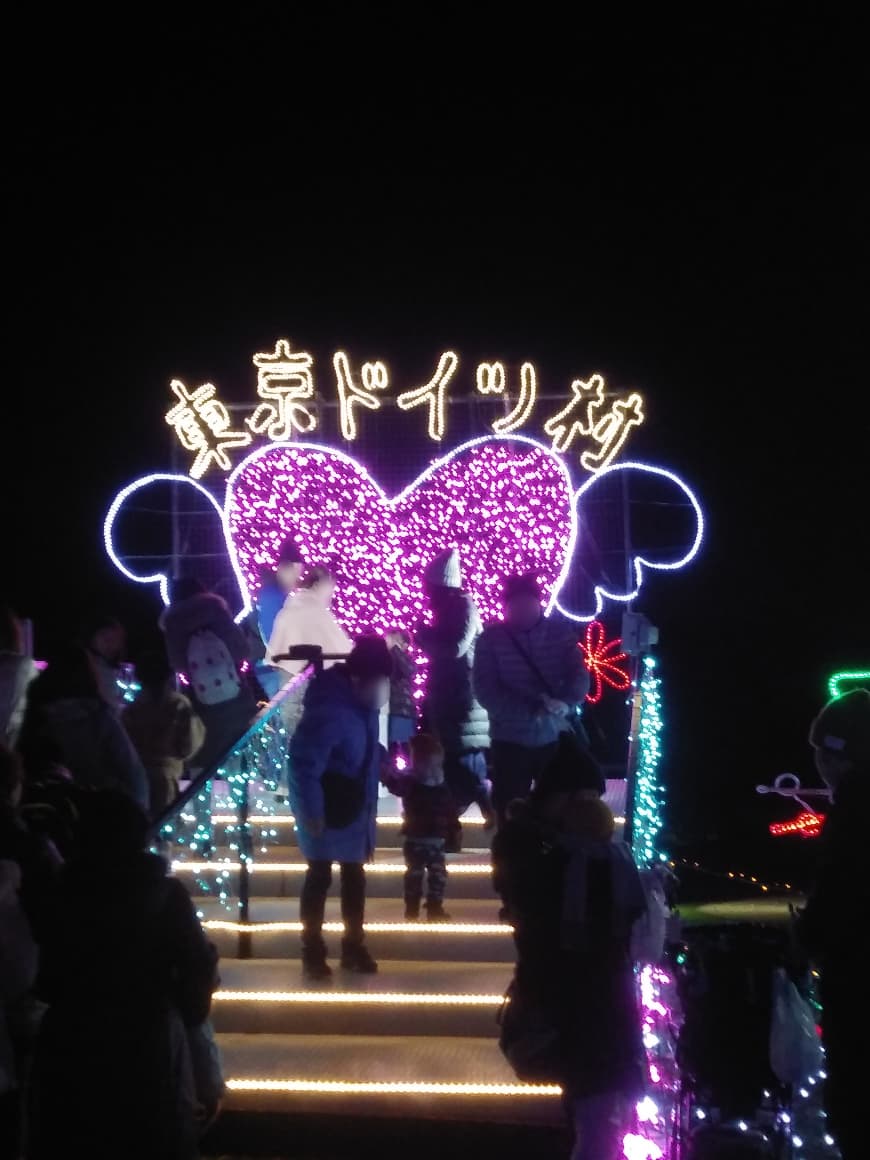 All of the pictures that are showing above are in the area called "Marktplatz." If you go there at a specific time, there was a show that has a sound that collaborated to light. Each time they change the music so you will not get bored.
In the illumination area, we could see many colors of light.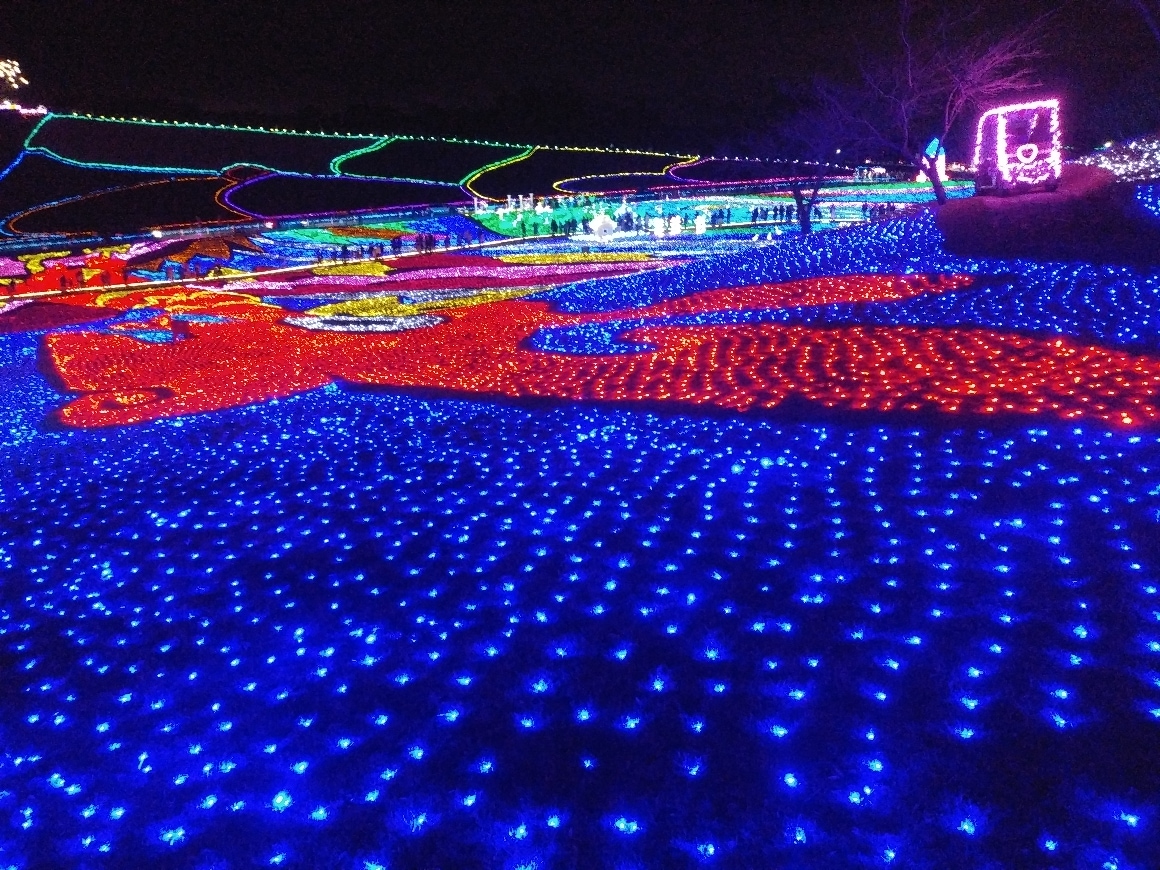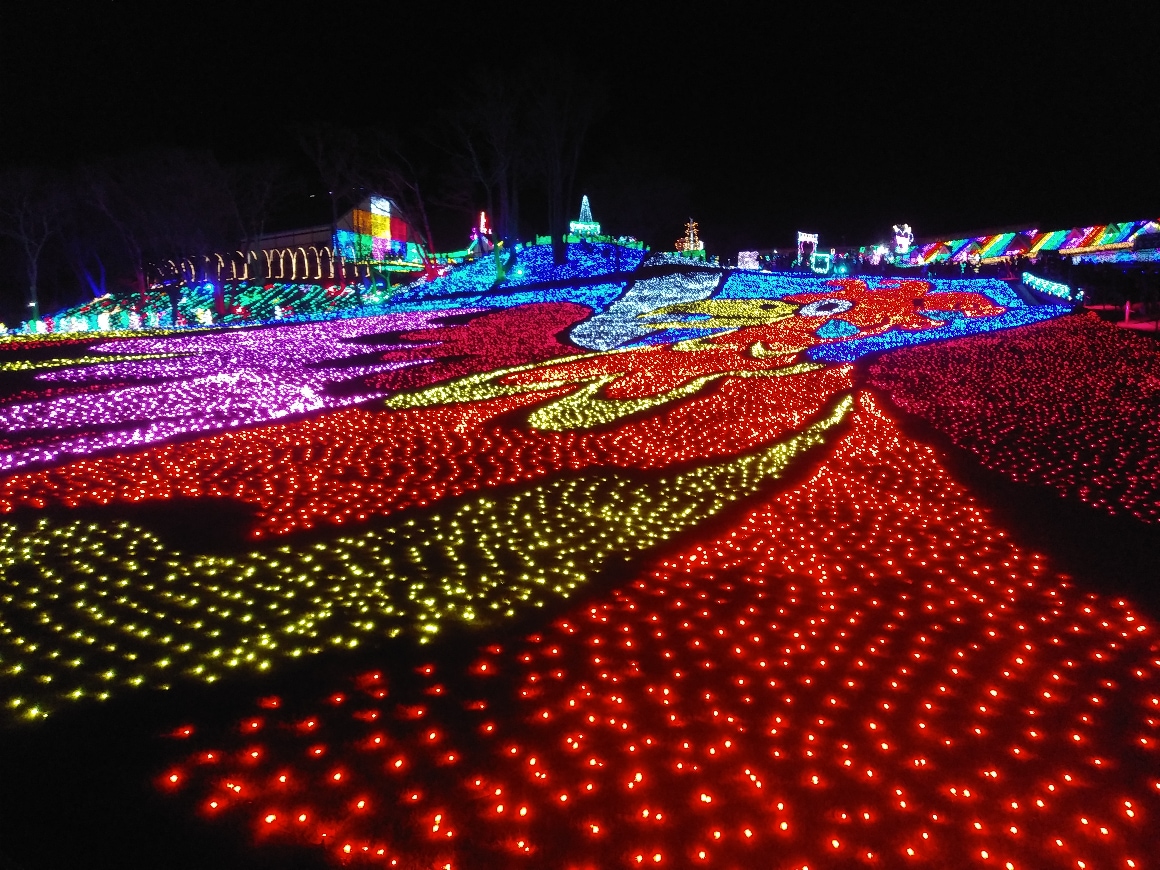 The illumination area is utilizing for other purposes in the spring and summer. In the spring, they plant canola flowers. In the summer, they plant sunflowers.
Since they have vast land, the illumination is also excellent.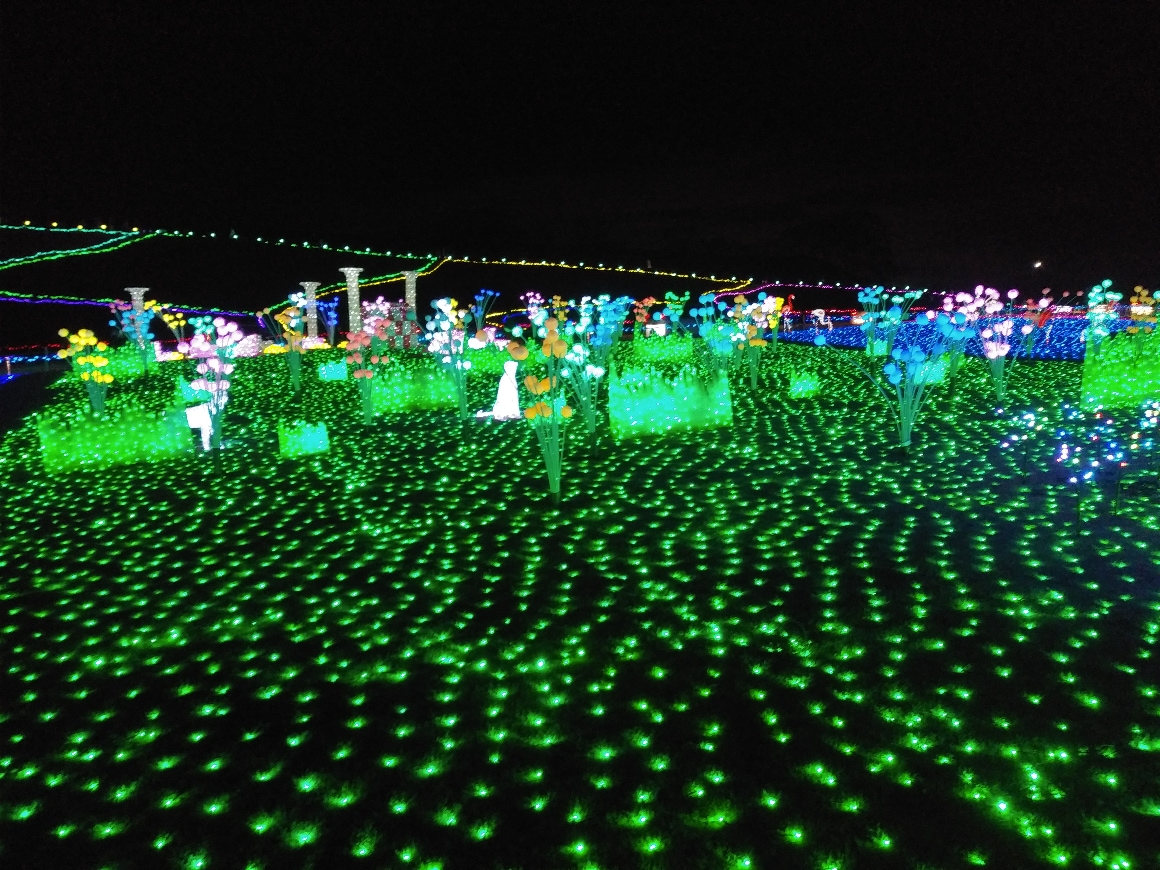 Colorful illumination is beautiful, right?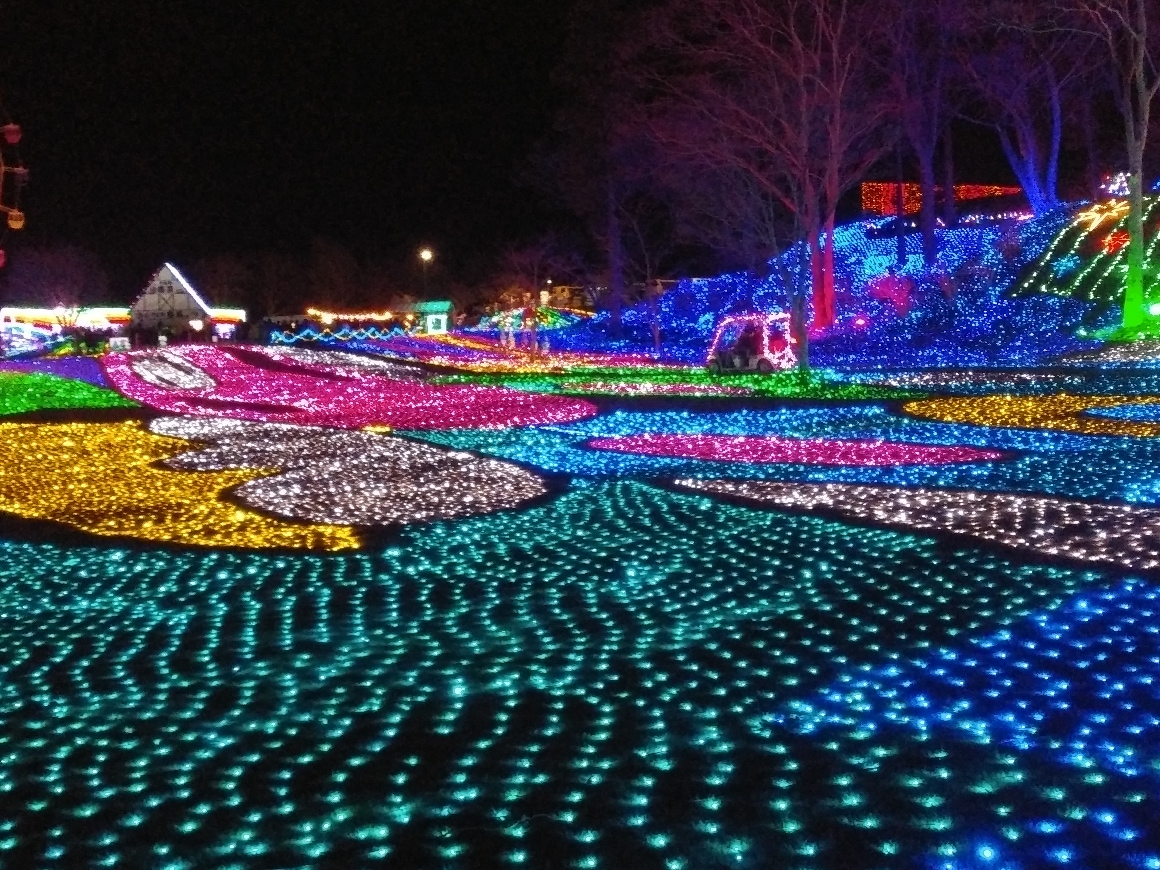 There have many picture spots there.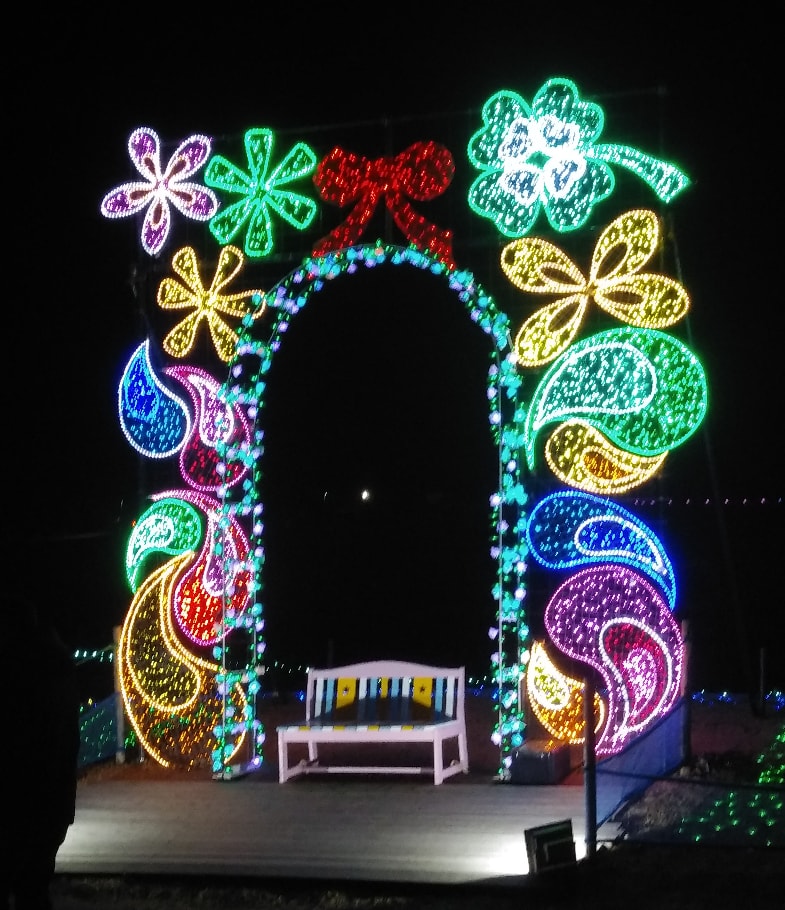 If you go to the viewing spot, you can see the illumination from the higher place.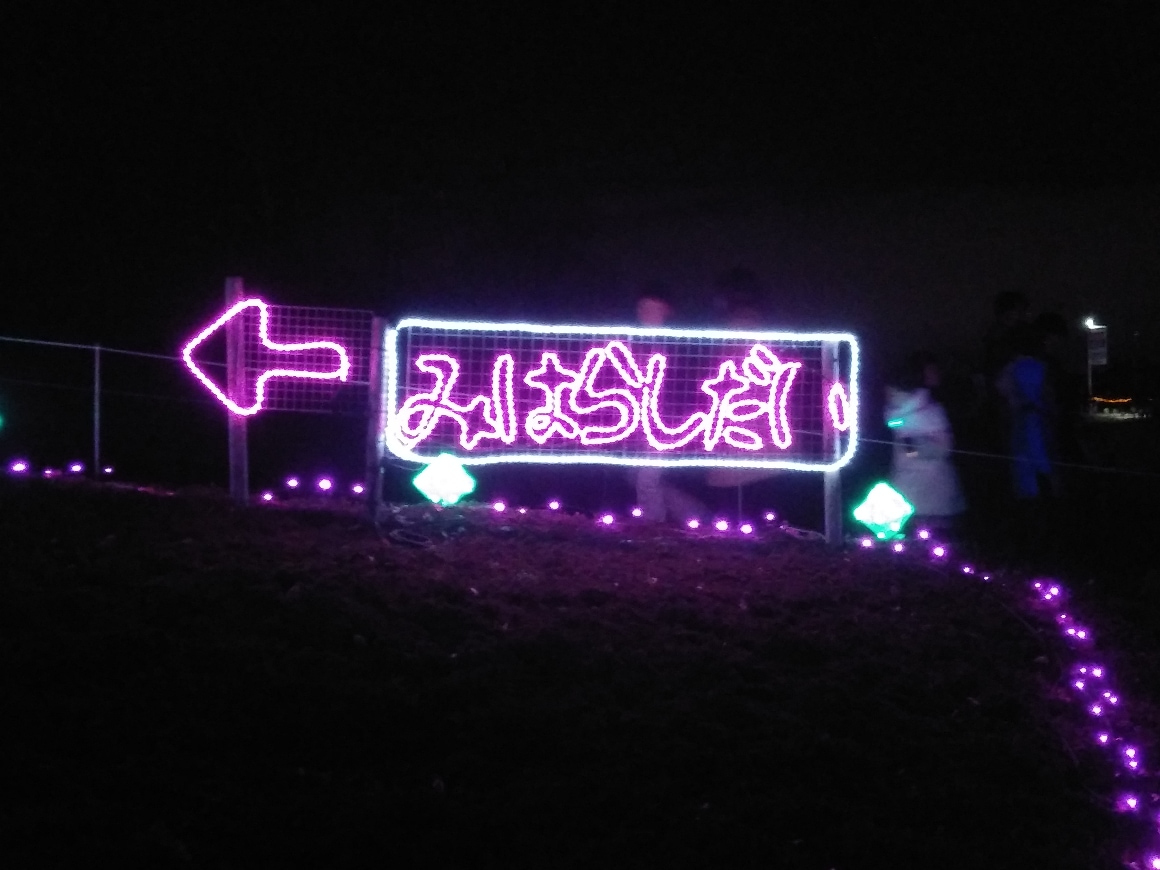 That was amazing!!! Look at the below picture!!!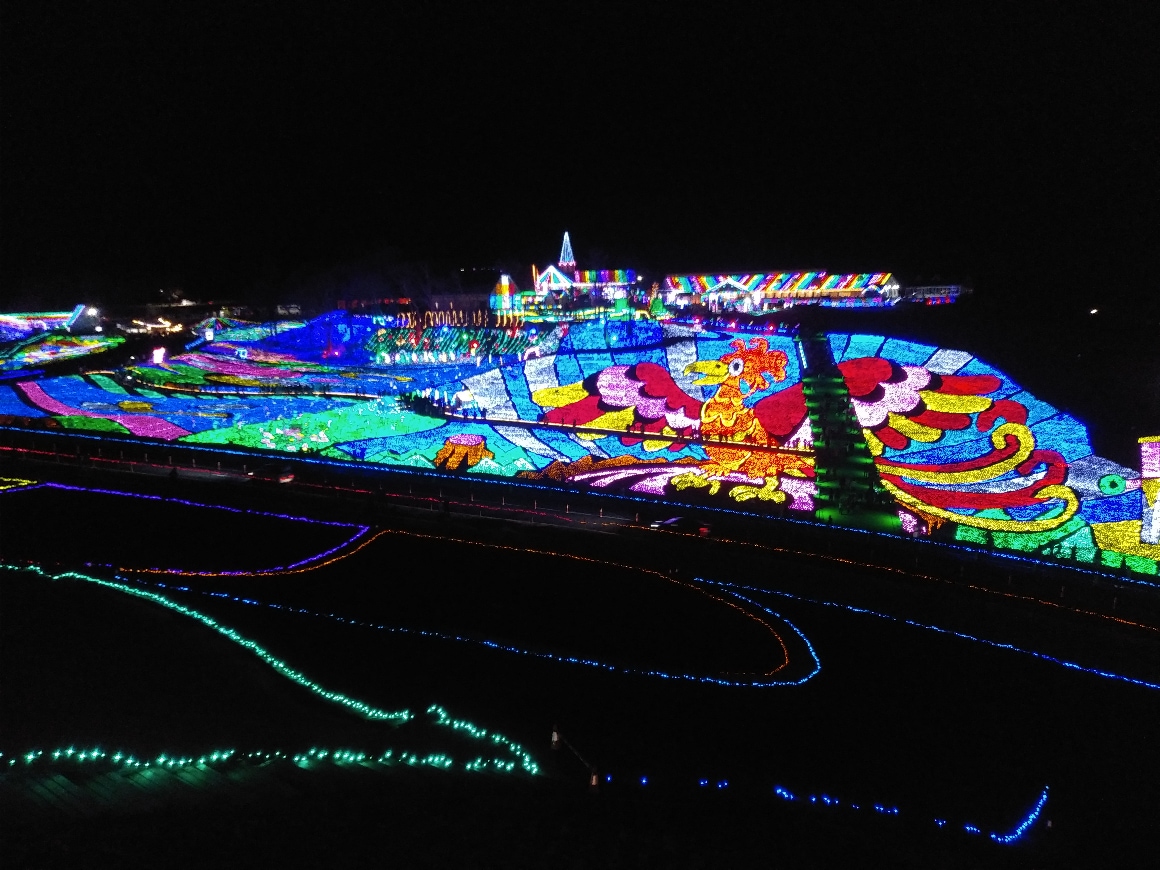 The illumination is showing phoenix, and it is better to see from the higher place like here!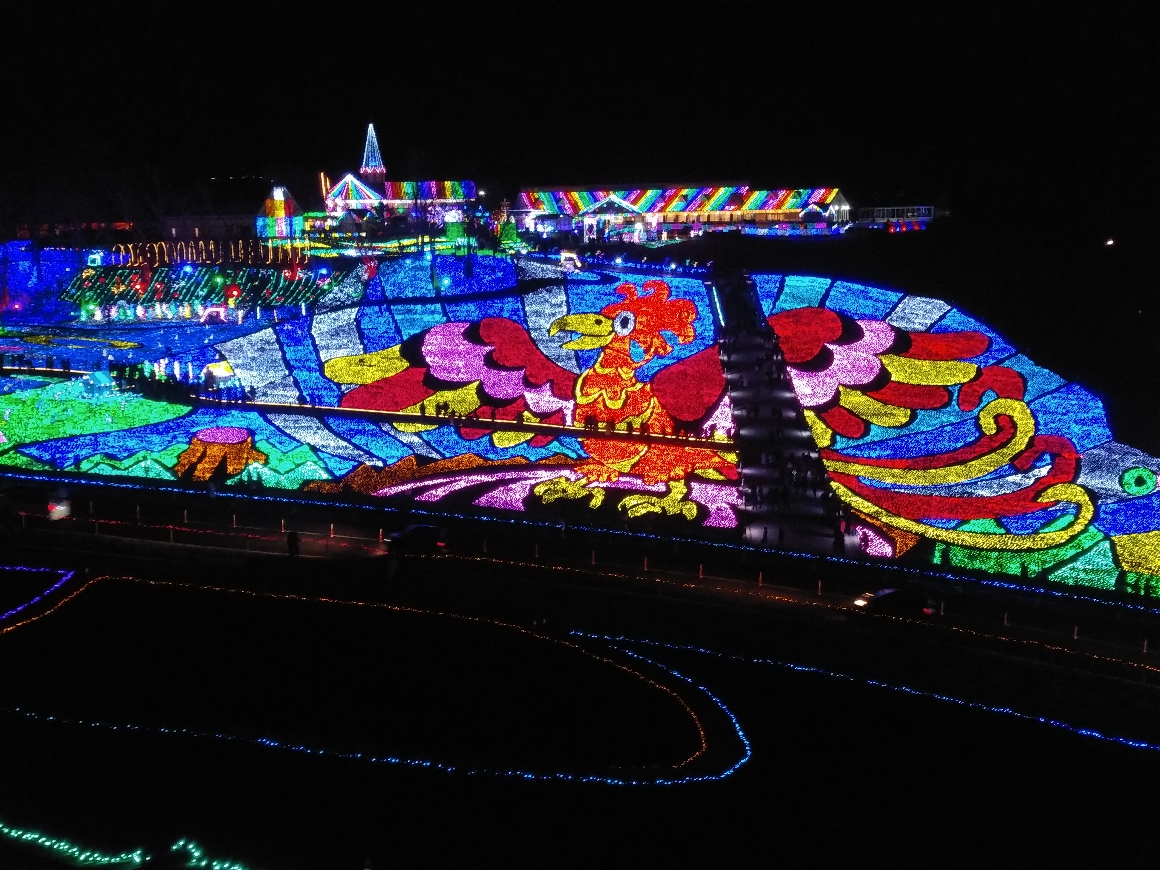 Then I went to the tunnel that decorated with rainbow lights. That is pretty romantic.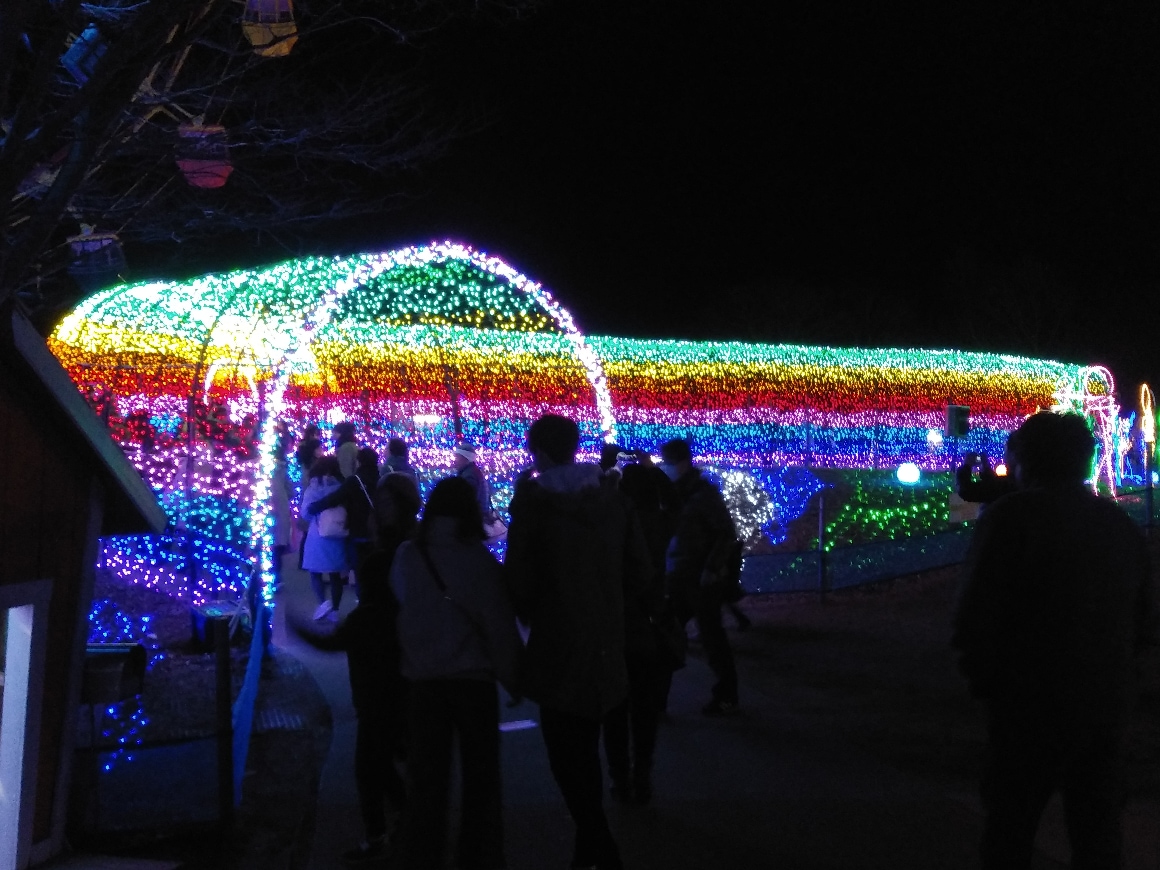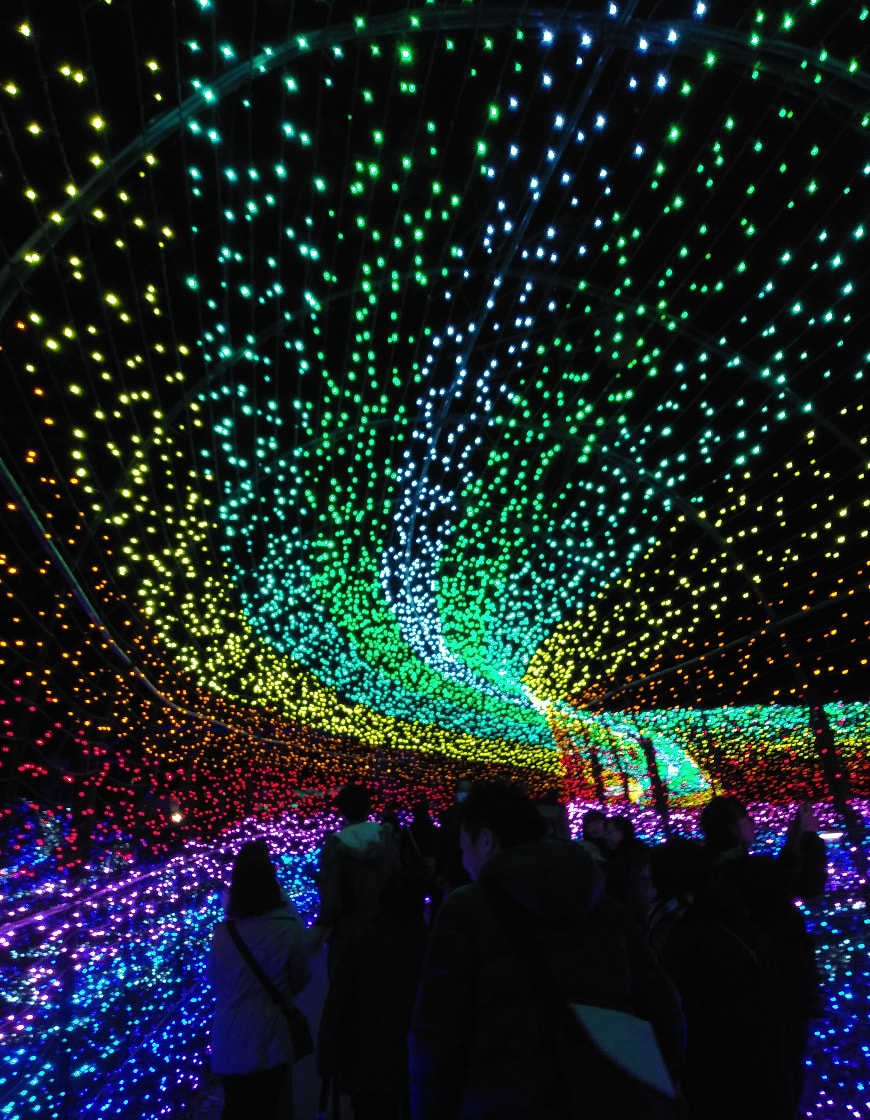 That is so beautiful despite the fact of using only 2.5 million light bulbs.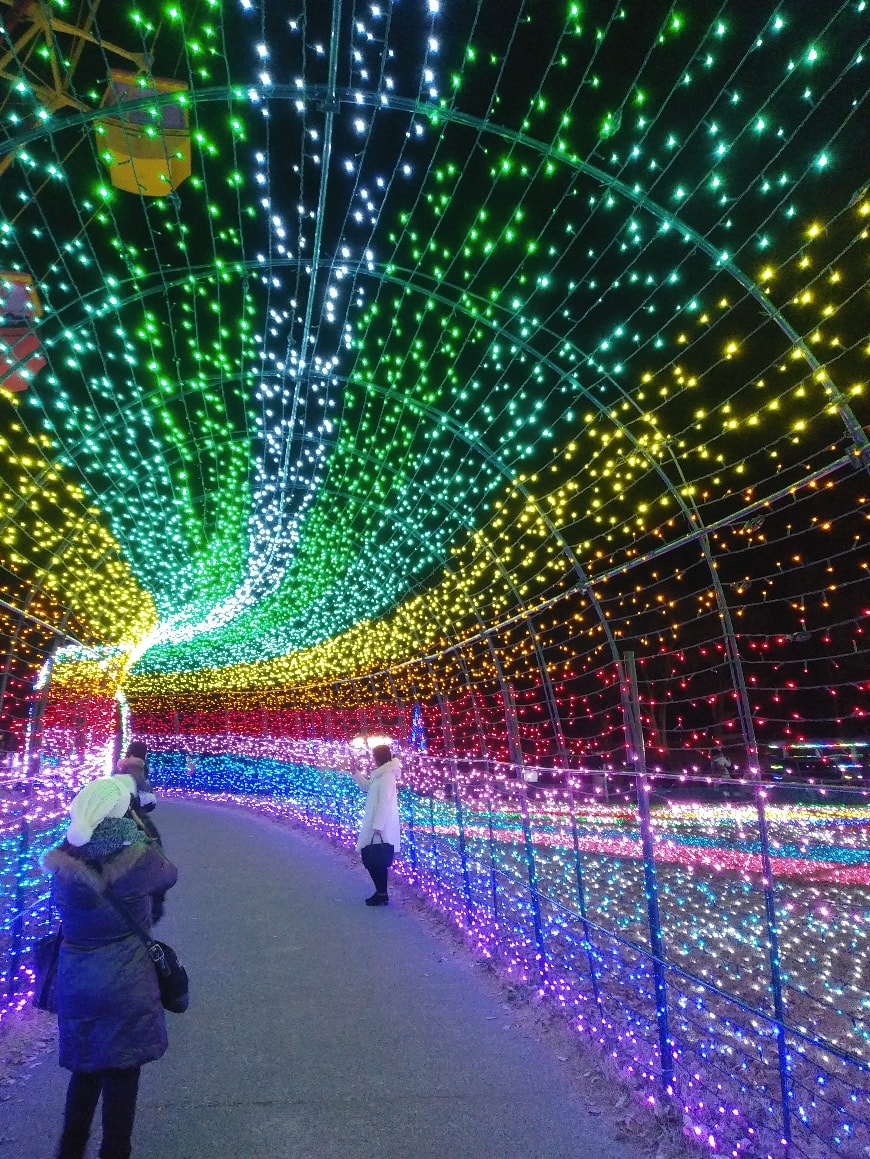 After I passed there, there has illumination that imaged the brass band. They are using motion technology, so it seems like they are playing.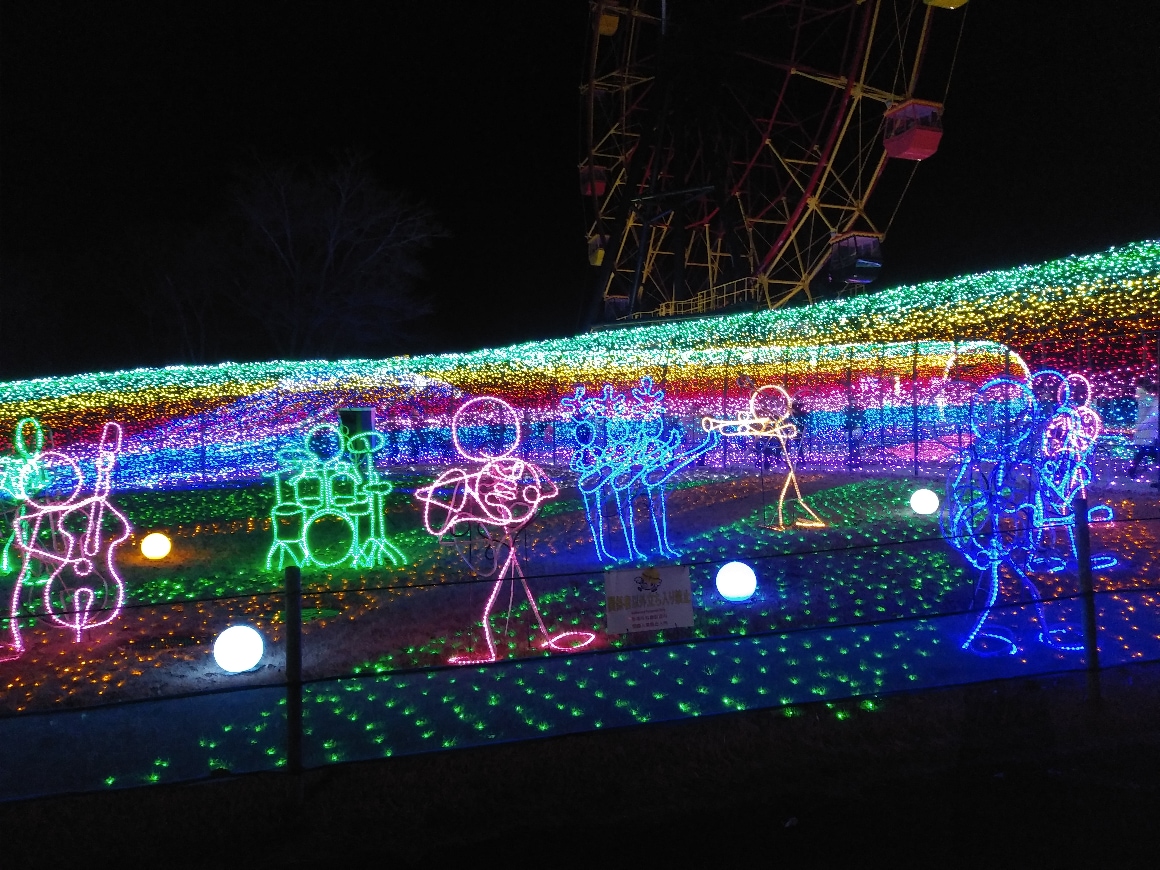 They have also applied decoration to the soba restaurant.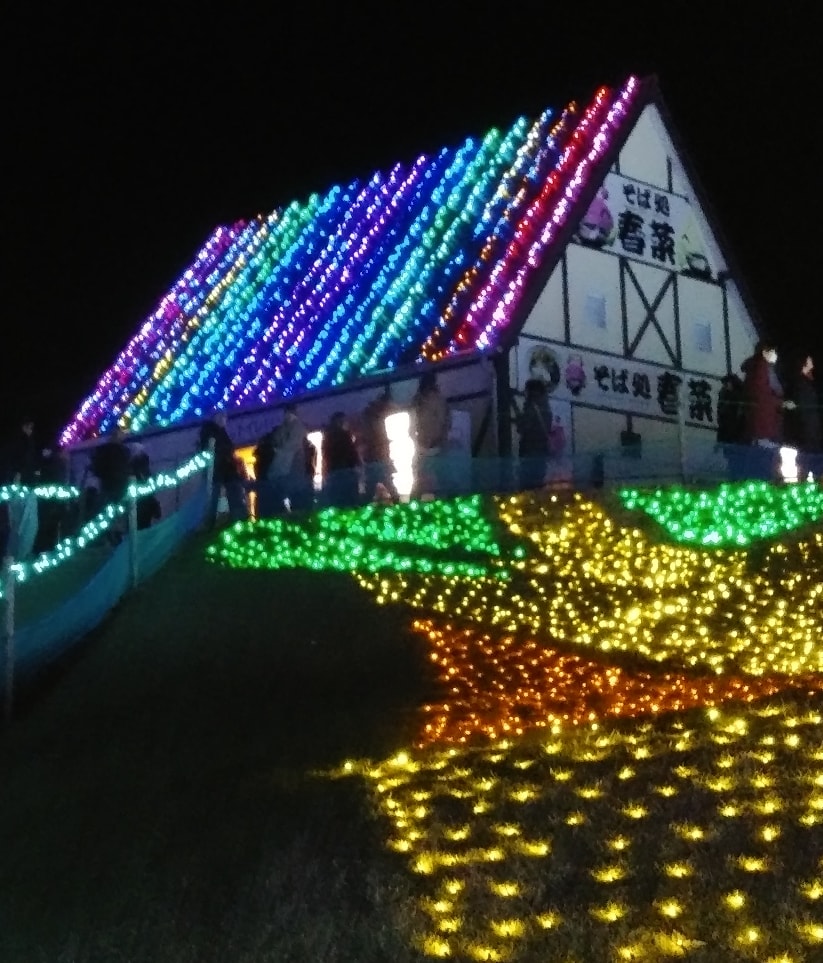 That one seems that the garden.
If you look closer, you might recognize the shape that looks like animals.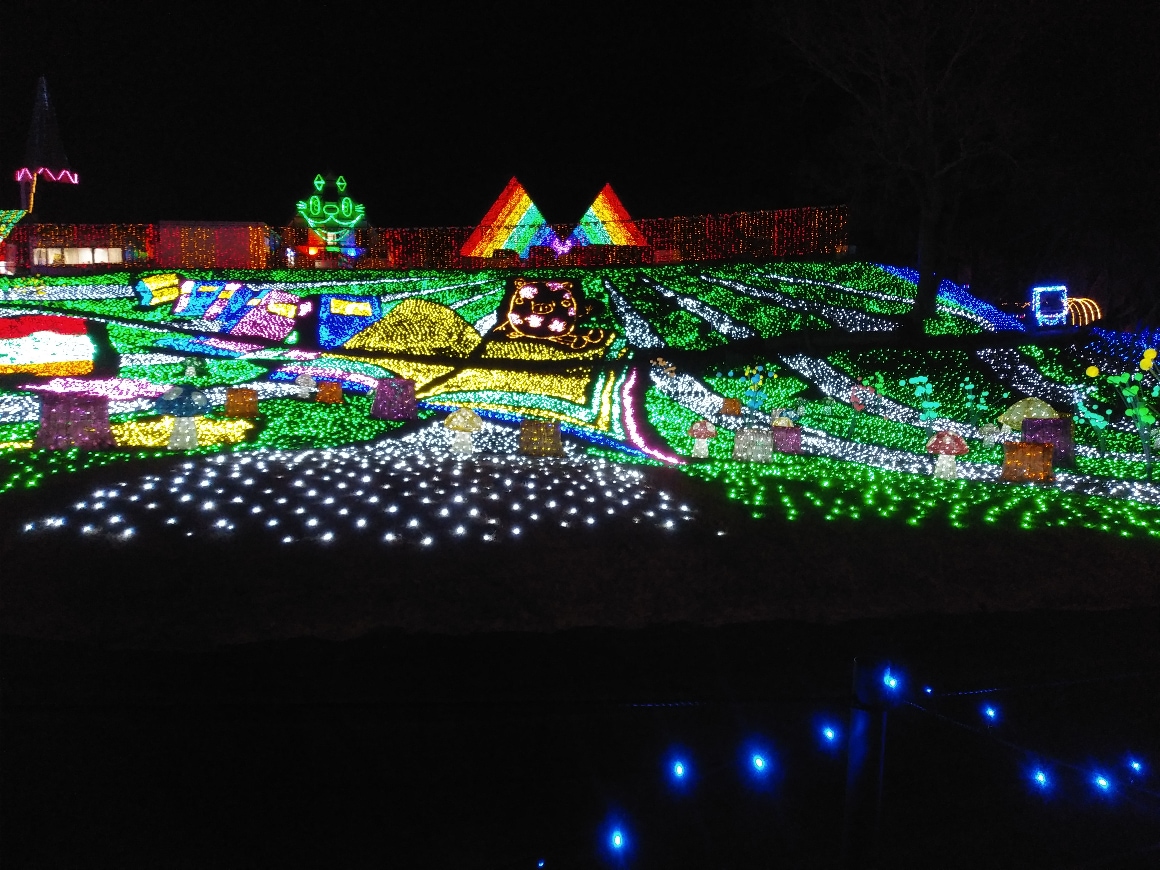 I will zoom for it.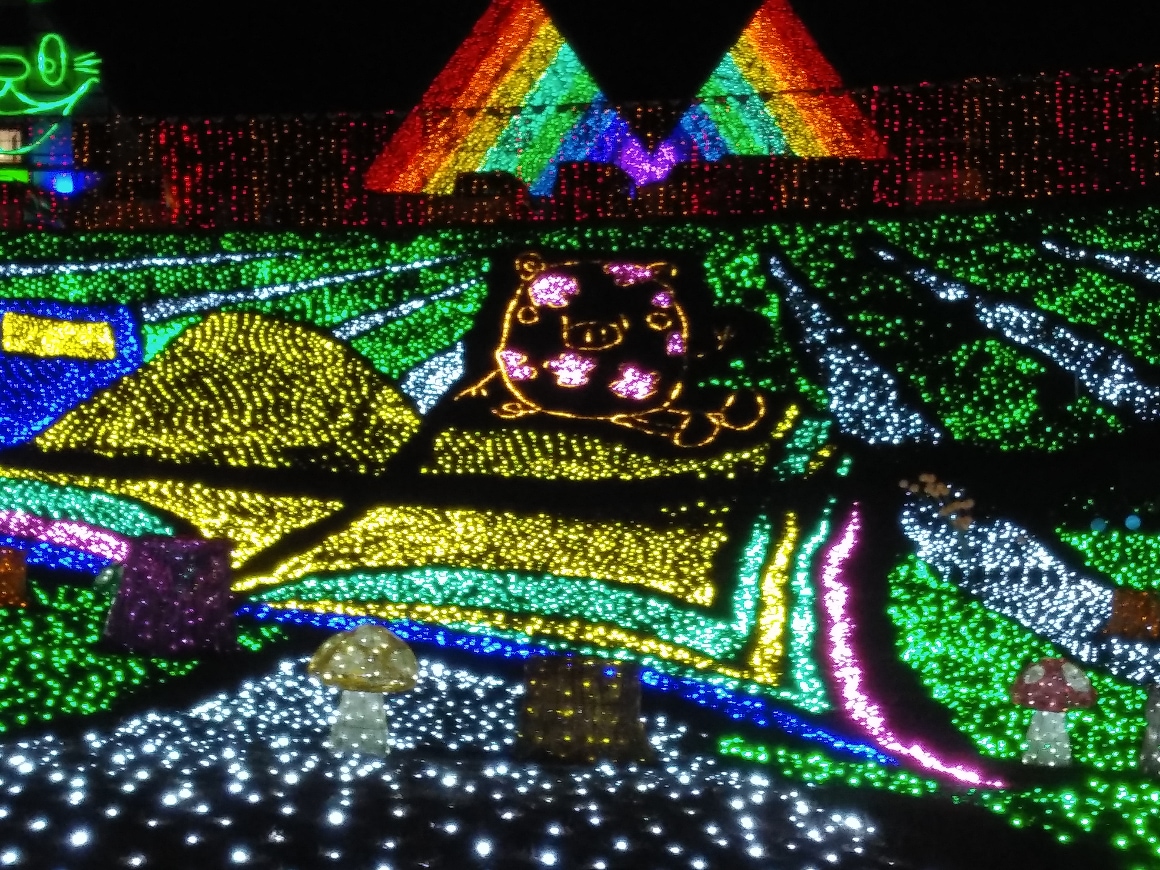 You might get notice it. It is a character that names "Karl," which used for advertising this village.
For more details of this character, please refer to the official website.
You can enjoy this village all of the year
Tokyo German Village mocked the sight of the rural area of Germany.
This article, I mentioned the illumination there, but they also have other attraction such as Ferris wheel, fishing place, sled in the lawn, bike area, miniature golf. You can also see the garden that changed in each season. You and if you have a child, they might even be able to enjoy it.
It's called Tokyo German Village even though located in Chiba Prefecture because, after open Tokyo Bay Aqua-Line, it gets closer to the greater Tokyo area.
I recommend this place because we can enjoy many things.
Details
Name: Tokyo German Village
Address: 419 Nagayoshi, Sodegaura, Chiba 299-0204, Japan
TEL: +81-438-60-5511
Business hours: During the illumination event period, 9:30 AM ~ 9 PM (Entrance will close at 8:30 PM). Normally, 9:30 AM ~ 5 PM (Entrance will close at 4 PM). Open seven days a week.
Website: http://t-doitsumura.co.jp/ (They only providing information in Japanese)