Do you want to feel the air of nature and traditional Japan or to visit somewhere cool to relax in hot Japan? I recommend you to visit Jindaiji Temple, you can feel like in Kyoto. It takes 30 minutes from center of Tokyo.
The history of Jindaiji Temple
Jindaiji Temple was built about 1300 years ago. It is famous as "Dharuma" which is modeled after Bodhidharma who was a founder of Zen Buddhism and traditionally loved by Japanese as a talisman.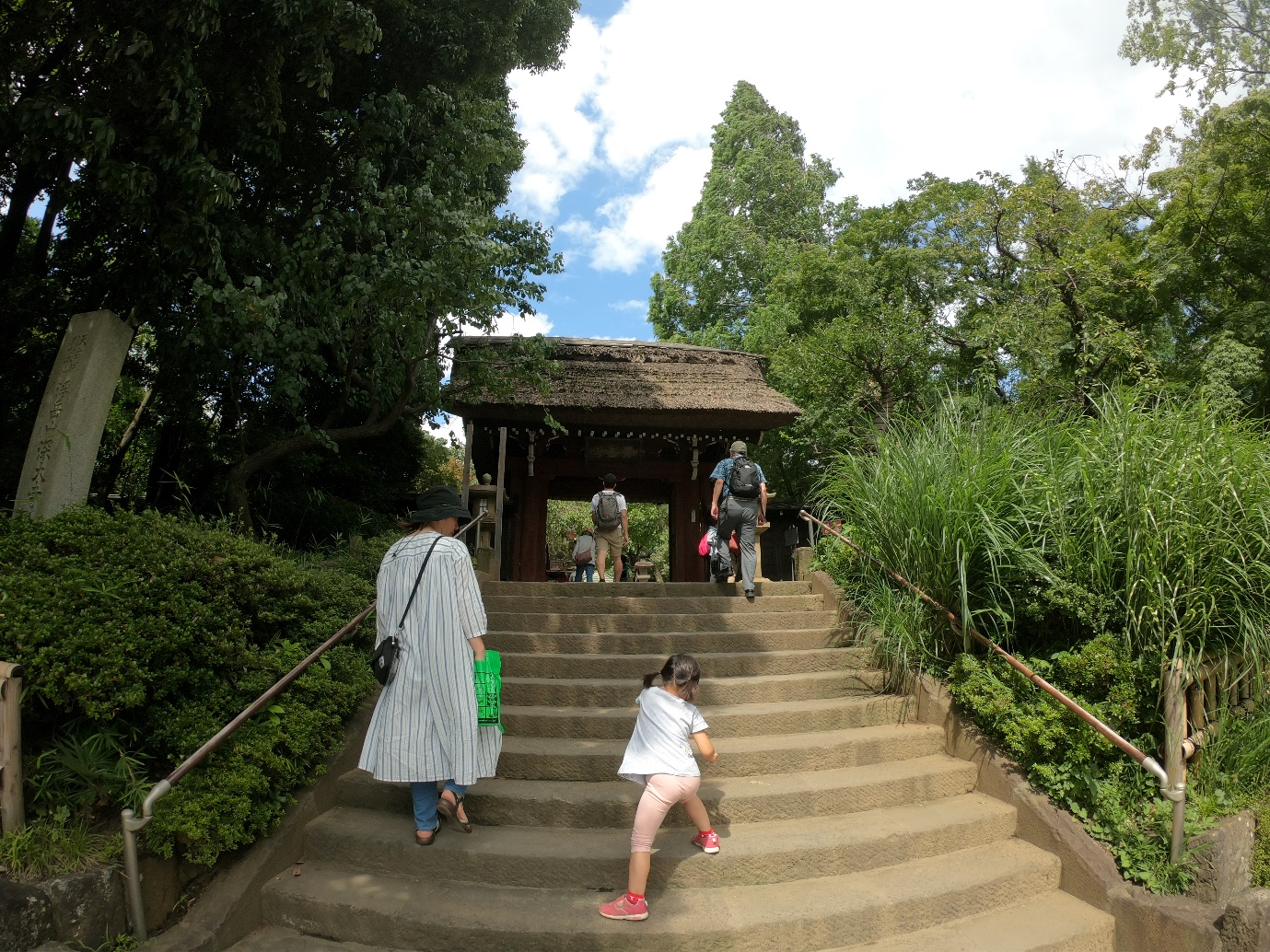 Jindaiji Temple's Dharuma Festital (held on 3 and 4 March every year) is one of the biggest Dharuma festival in Japan. If you are interested in it, plan your visit during March. Let's walk around Jindaiji temple.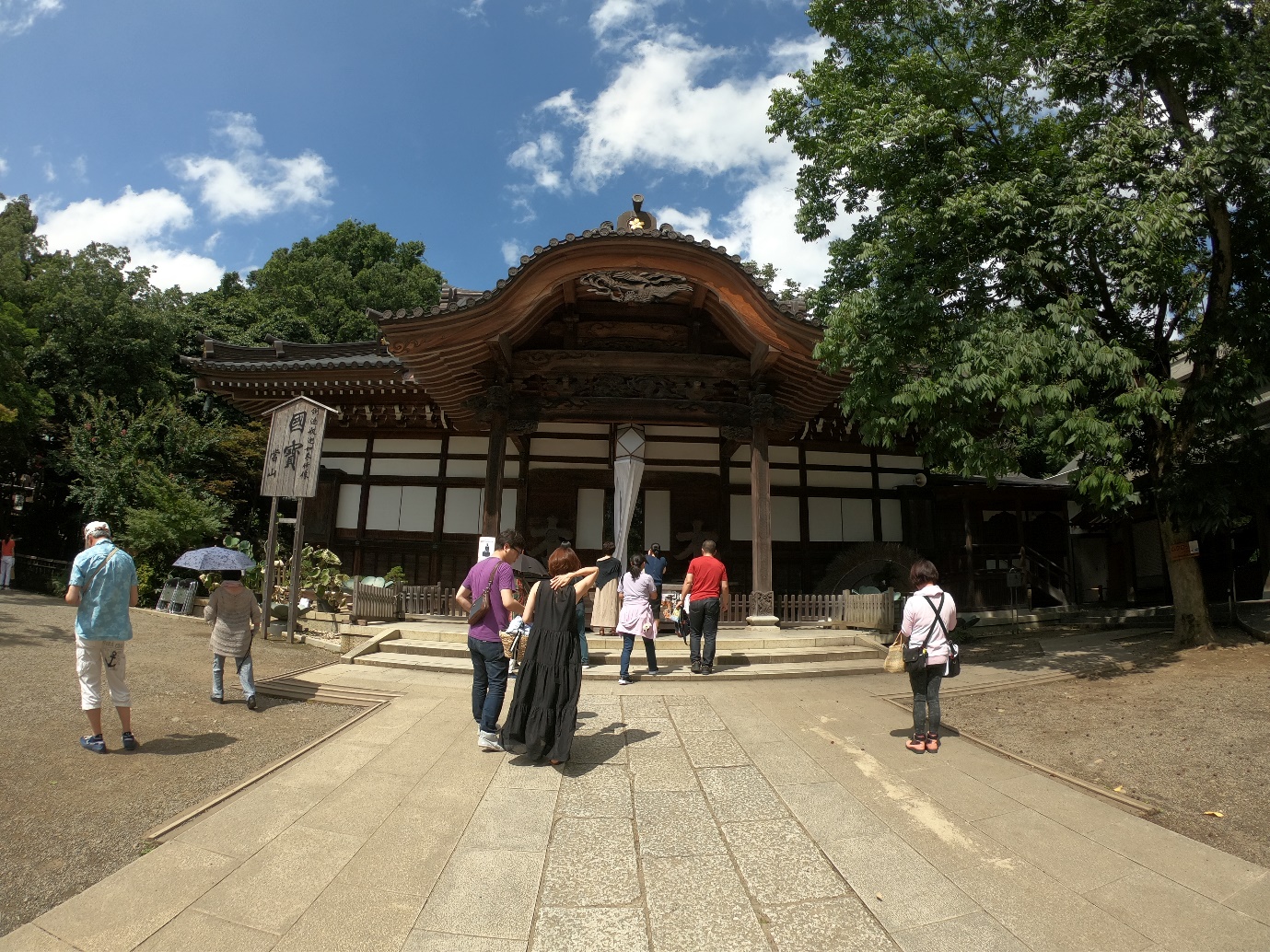 Old town arround Jindaiji Temple
As soon as getting off the bus, you can see the old Japanese town.
Here you can find "Kitaro chaya" - Kitaro is the main character of popular animation "GeGeGe no Kitaro".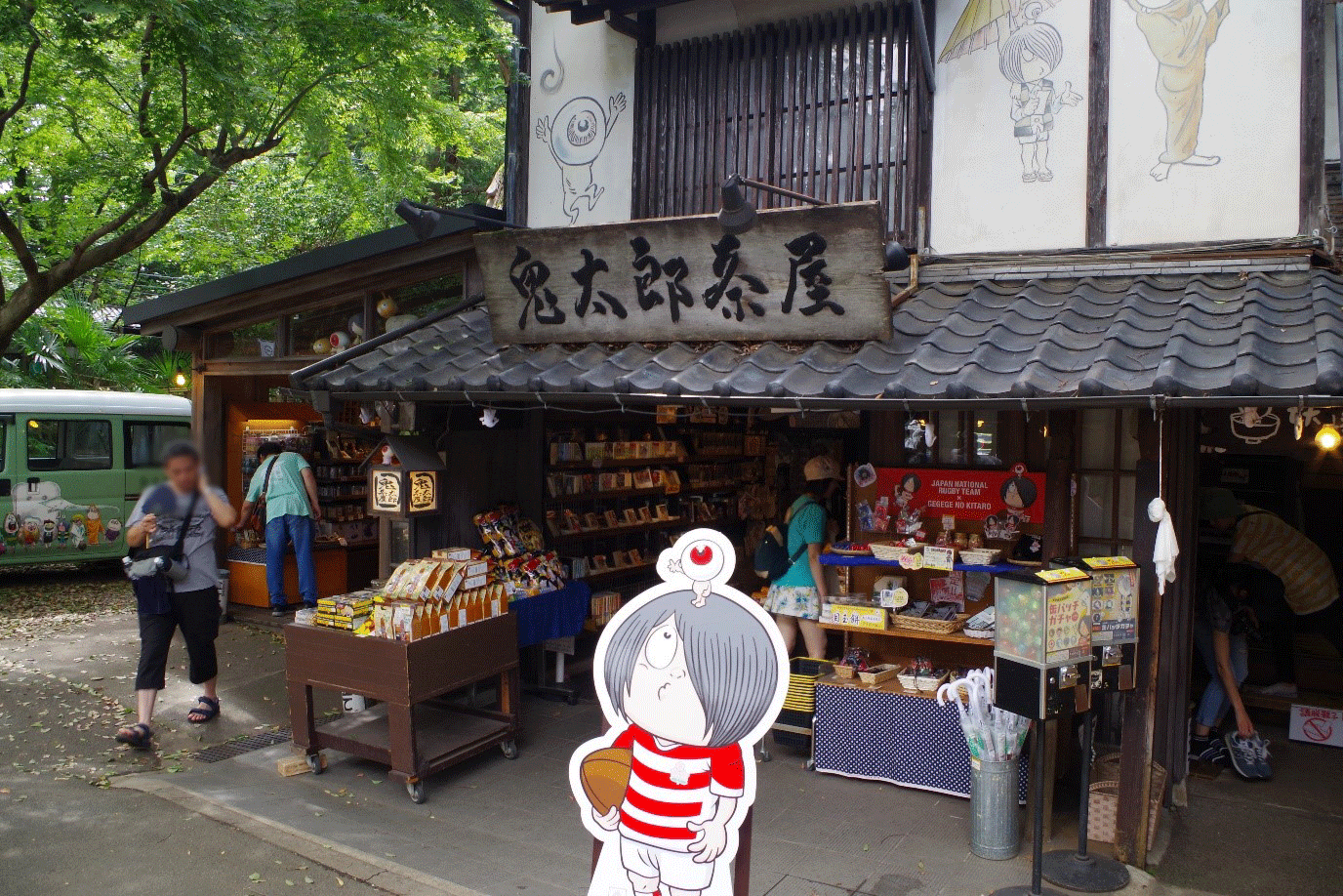 There is a plenty of nature therefore it is not so hot like the center of Tokyo.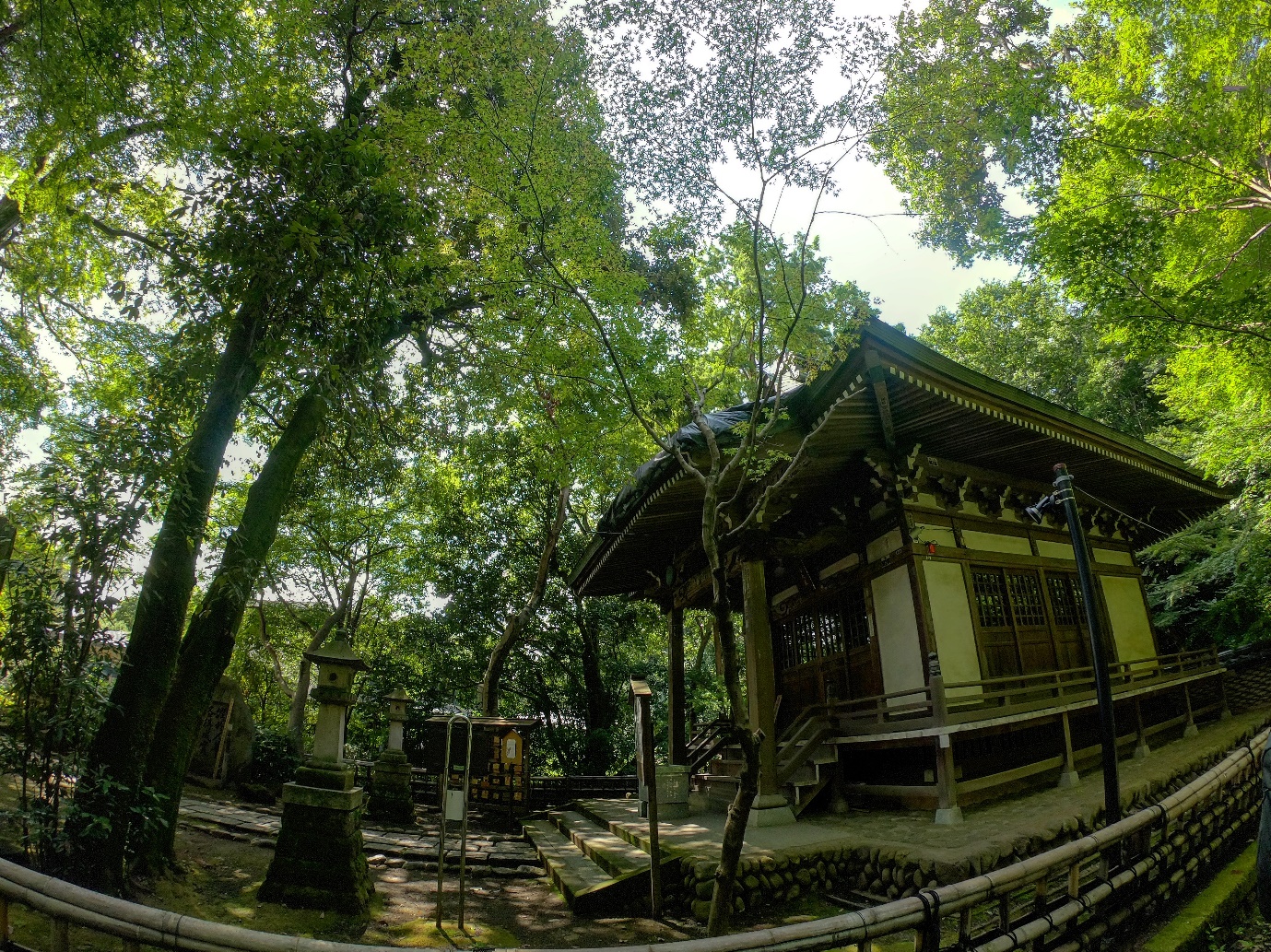 There is Jindai Botanical Garde on the hill.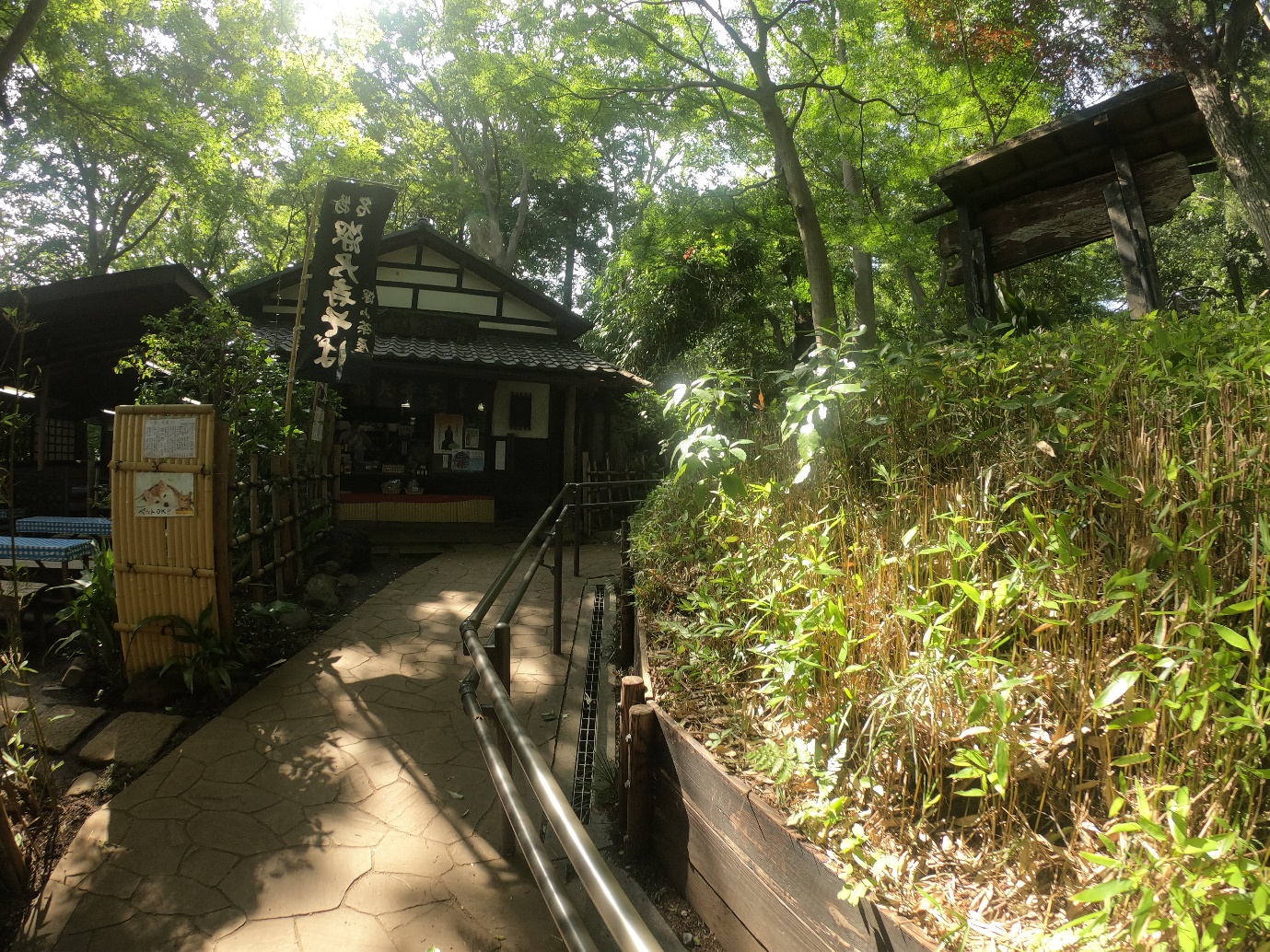 Have a Soba lunch
"Soba" lunch is the best food in Jindaiji temple. "Soba" is buckwheat noodle. There are a lot of Soba restaurant, but I recommend you to visit "Ikyuan". During the summer they serve Matcha Soba.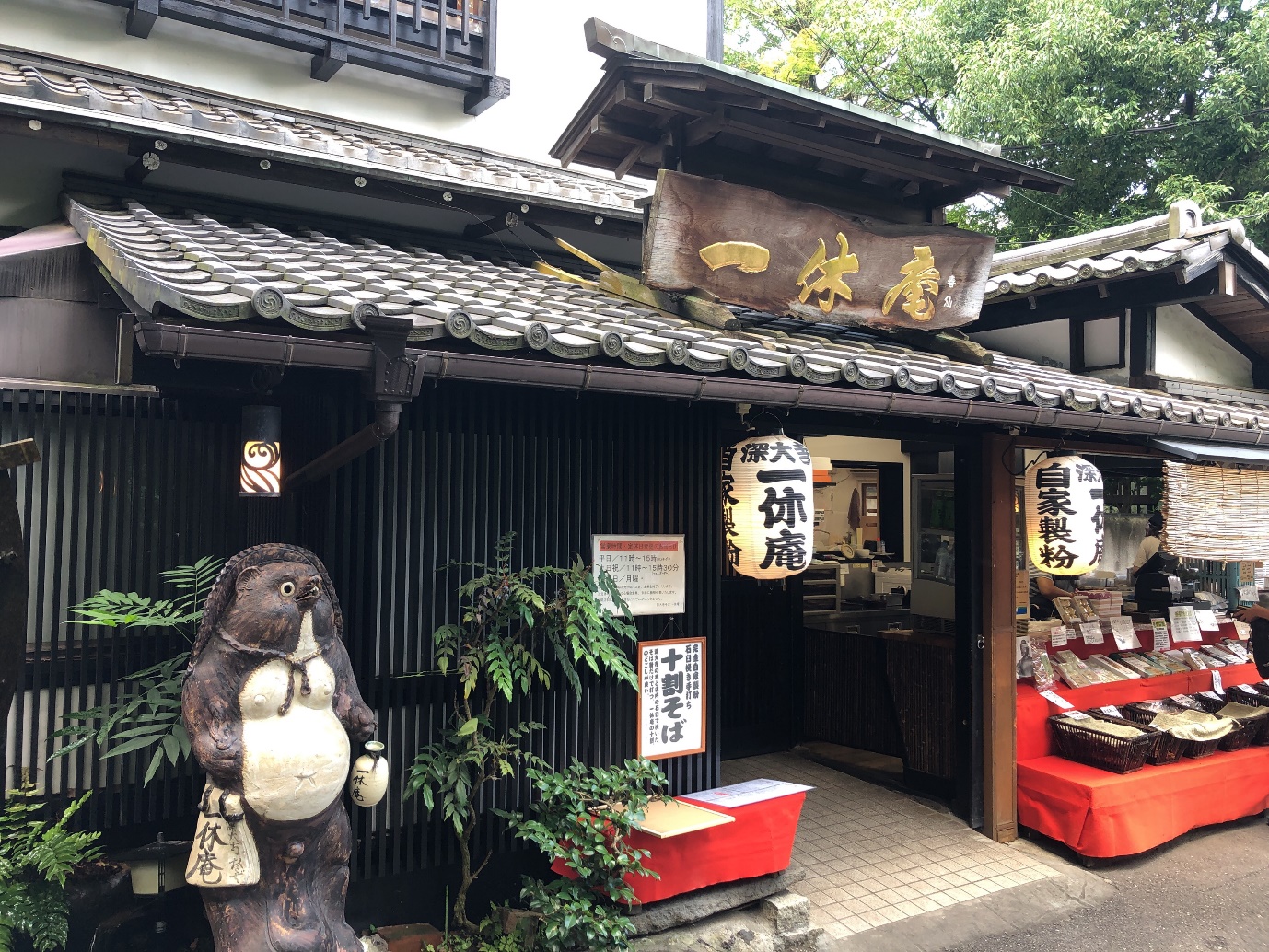 As for Soba, just eating is not the all. Drinking "Soba yu" is the tradition. We fill the water boiled Soba into the source we dip Soba and drink it. This is called "Soba yu".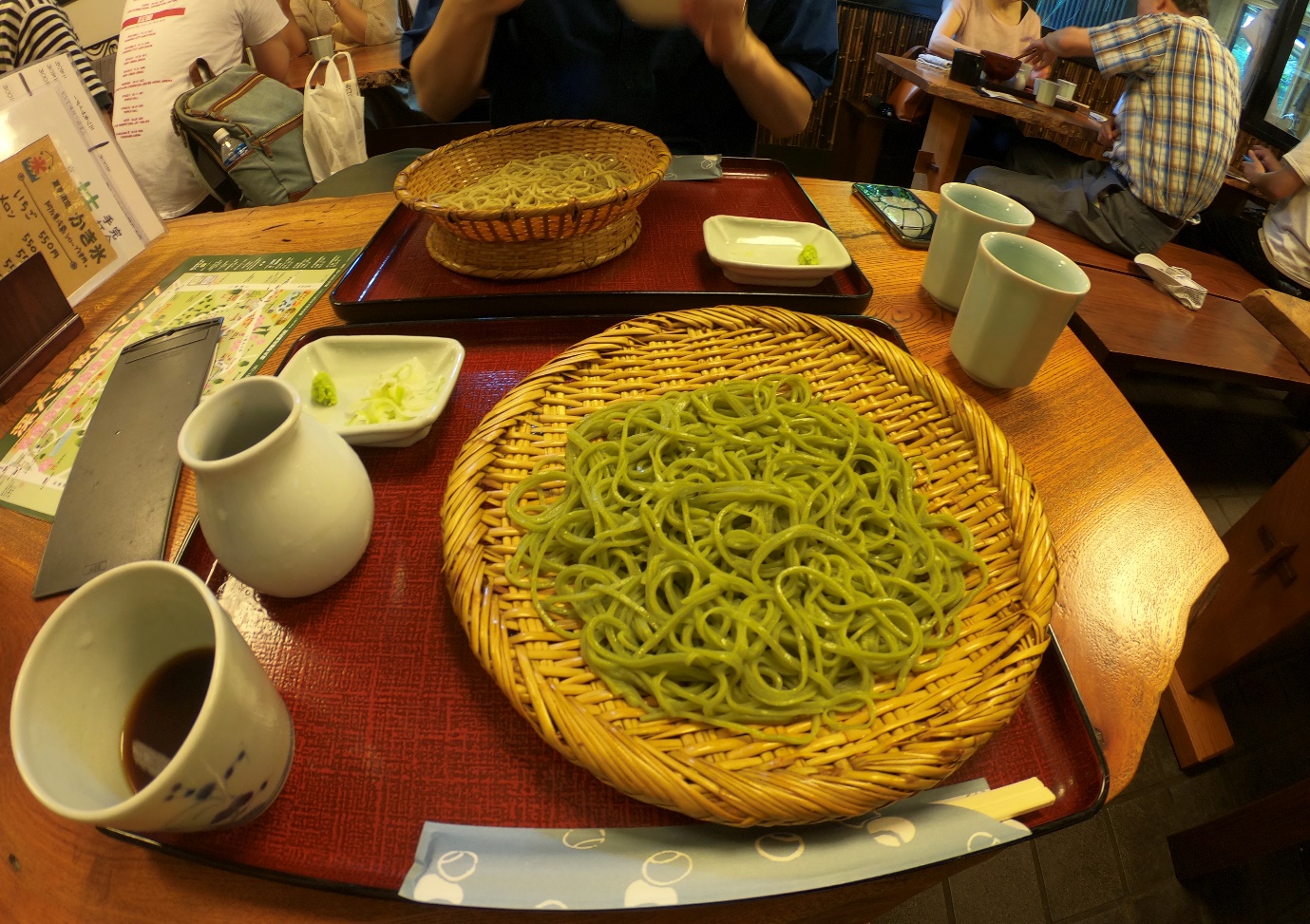 Snack time
After lunch, you may need something sweet, how about having Japanese traditional sweets "Manju", "Kakigori" and "Mitarashi dango"?
"Manju" is a traditional Japanese bun filled with sweet bean paste, "Kakigori" is shaved ice and "Mitarashi dango" is a rice dumpling in a sweet soy sauce.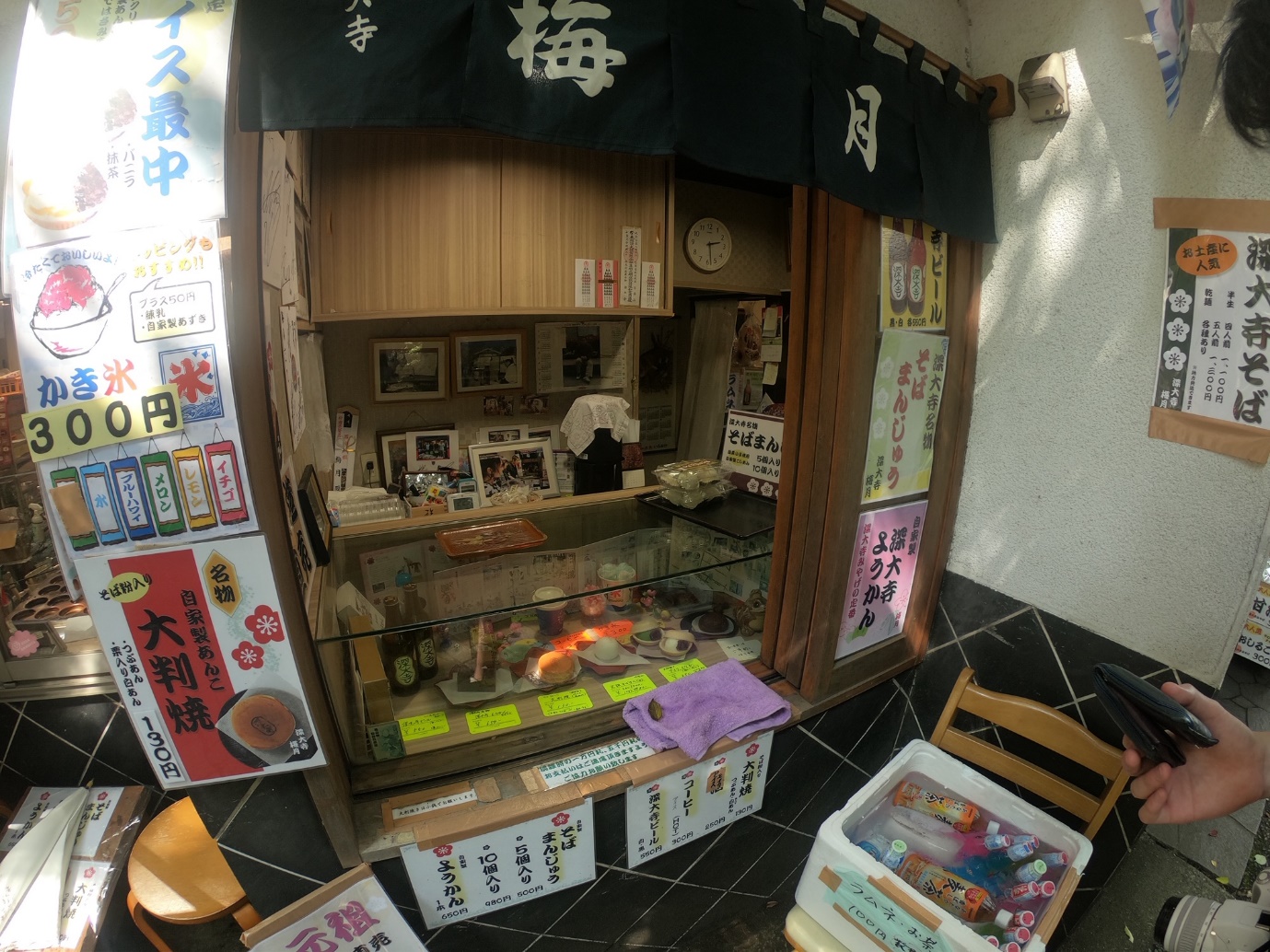 They also sell "Dharuma"
Dharuma dolls have different charms per their color. White for good luck, red for charm against bad luck, pink for love, yellow for health, blue for business, purple for long life, green for human environment and black is charm against evil or disease.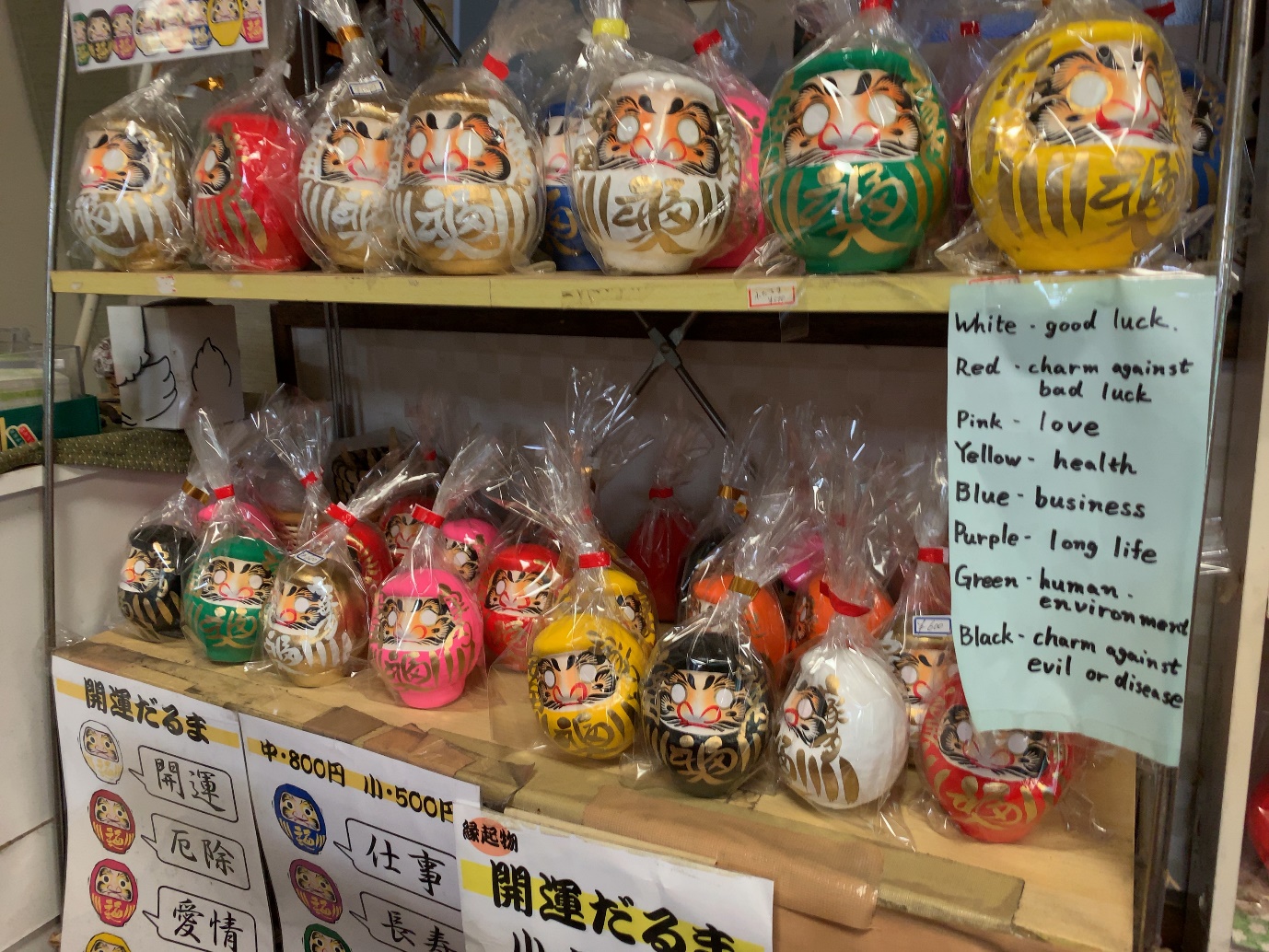 After visiting Jindaiji temple and enjoying Japanese old town, how about visiting Jindai Botanical Garden?
Jindai Botanical Garden
This is the famous rose garden. You can feel like in Versailles palace. There is a green house over there.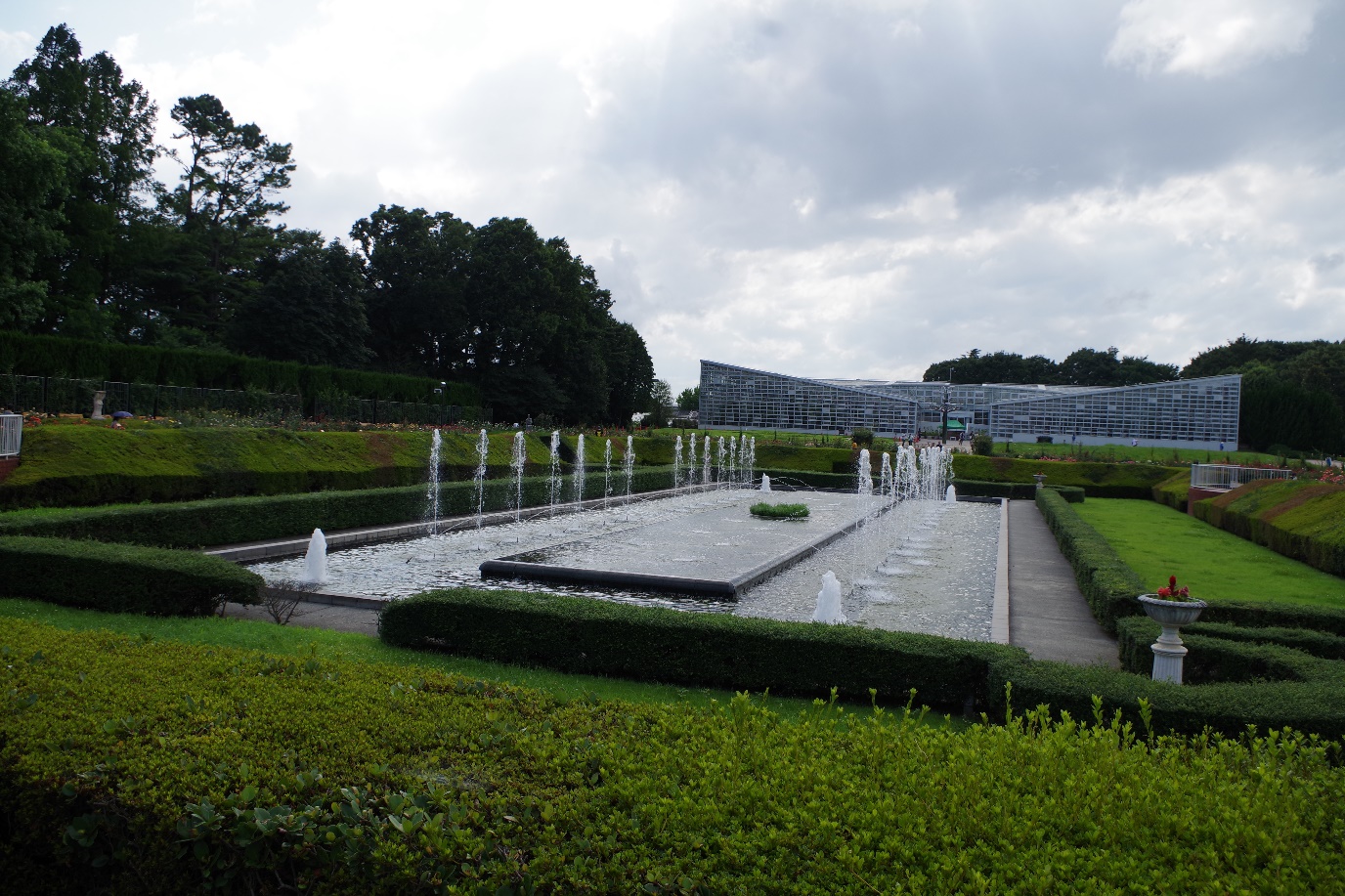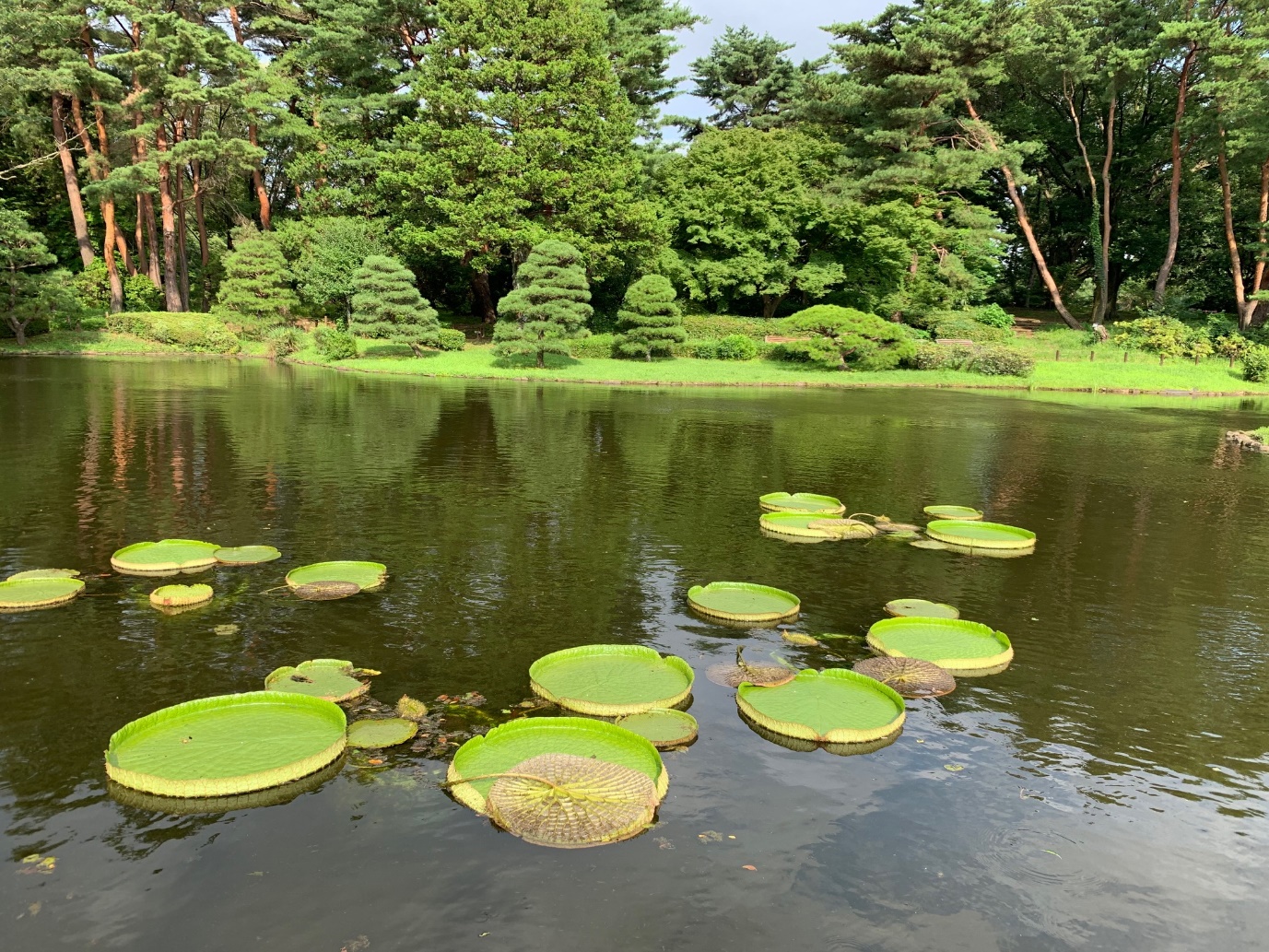 You can have a seat end enjoy rose garden.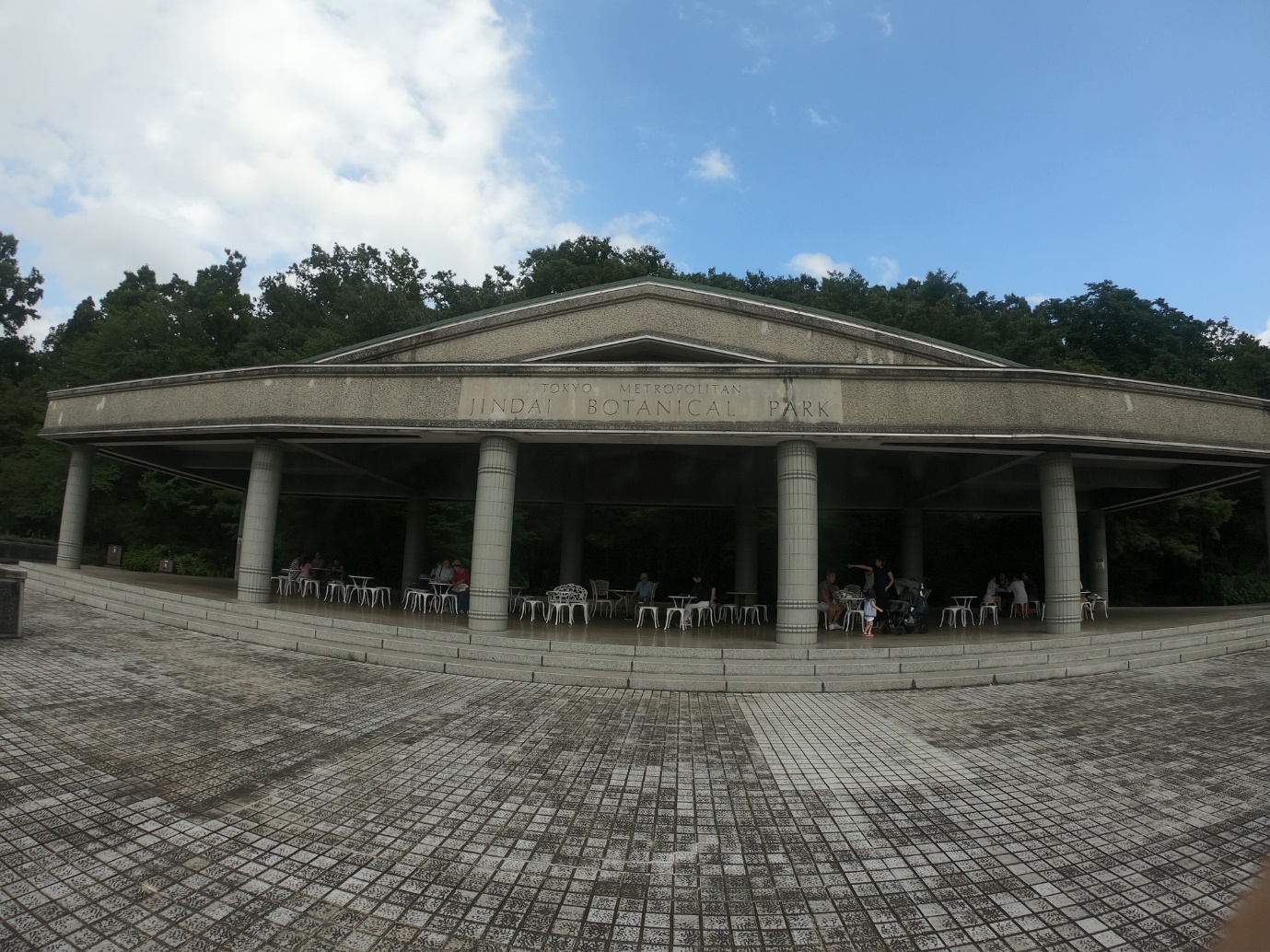 At the greenhouse, you can see some kinds of tropical plants.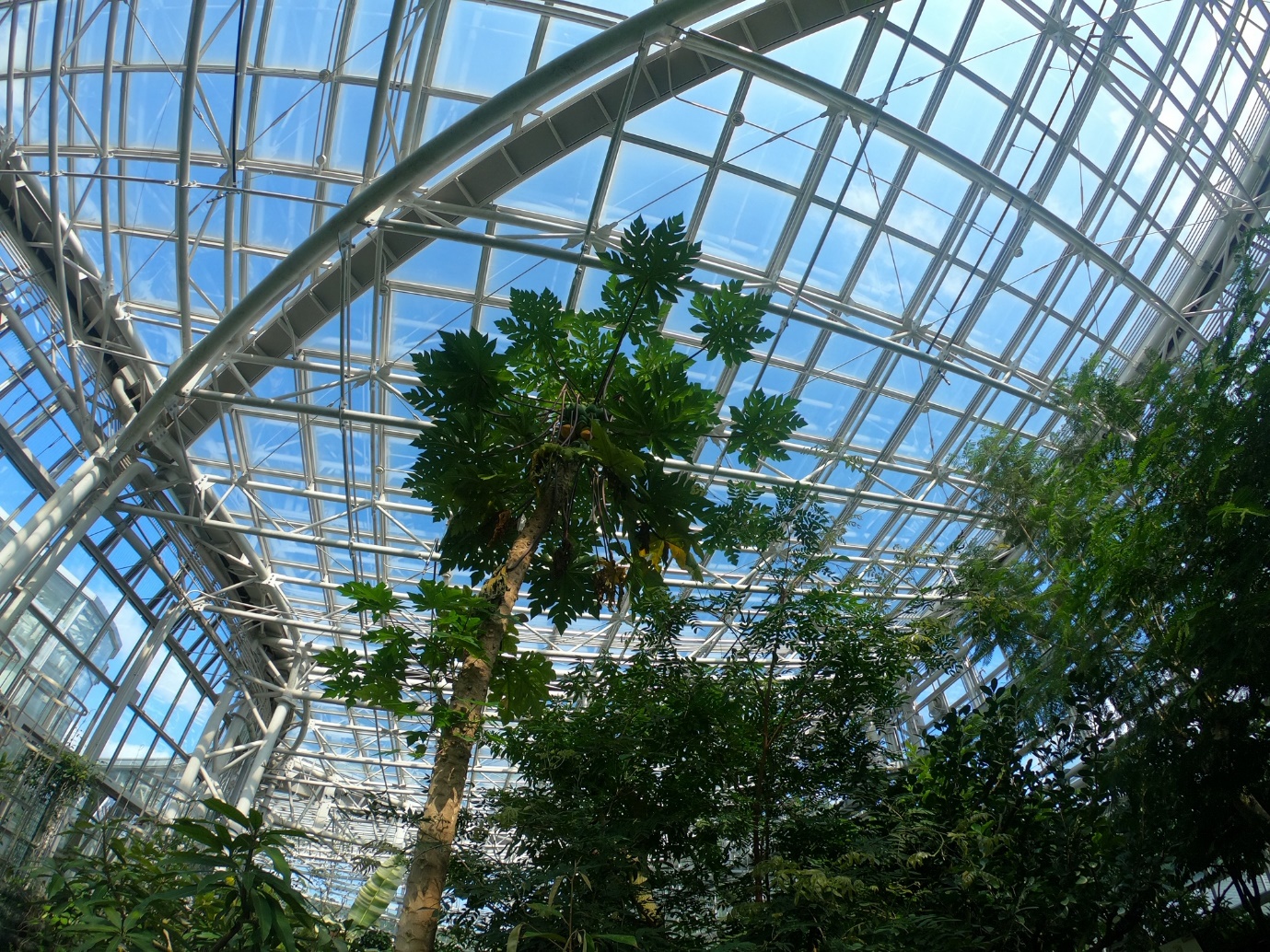 There is rare and big flower called "Amorphophallus titanium (titan arum)" with bad odor. It flowers every four years and it flowered this year (2019).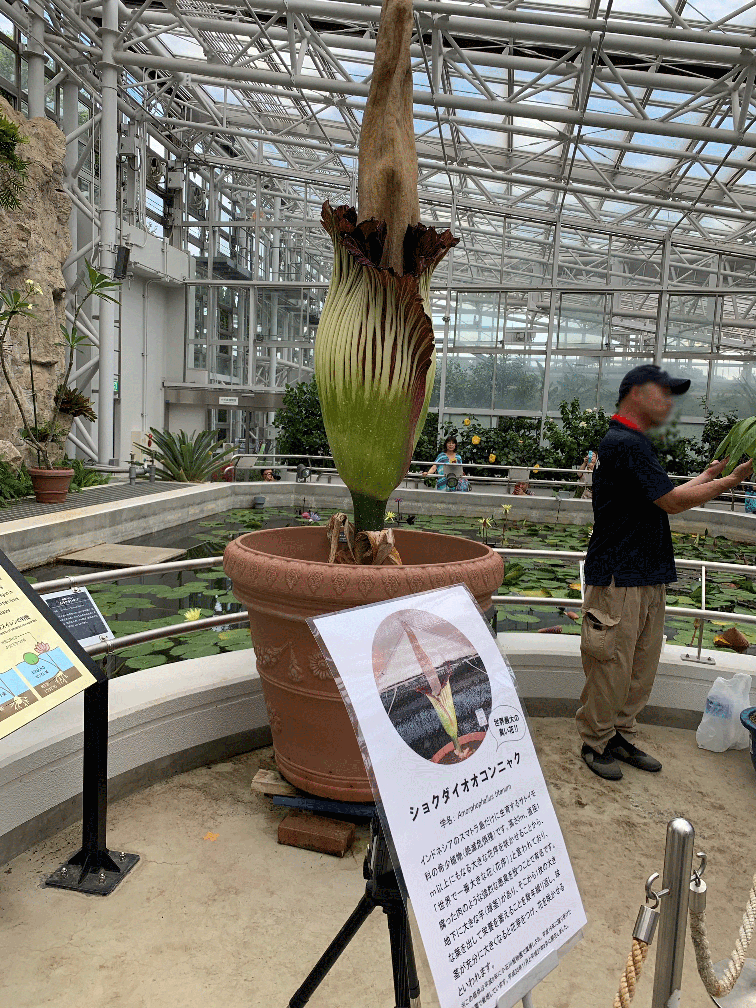 Chilling in Hot spring
Long walking makes you tired, but there is a way to relax. "Yumori no Sato" is a hot spring near Jindaiji temple.

The color of hot spring is brown, because It gushesout from 1500 meter underground and contains humic acid and mineral. It's good for dry skin. Your skin becomes smooth after taking hot spring.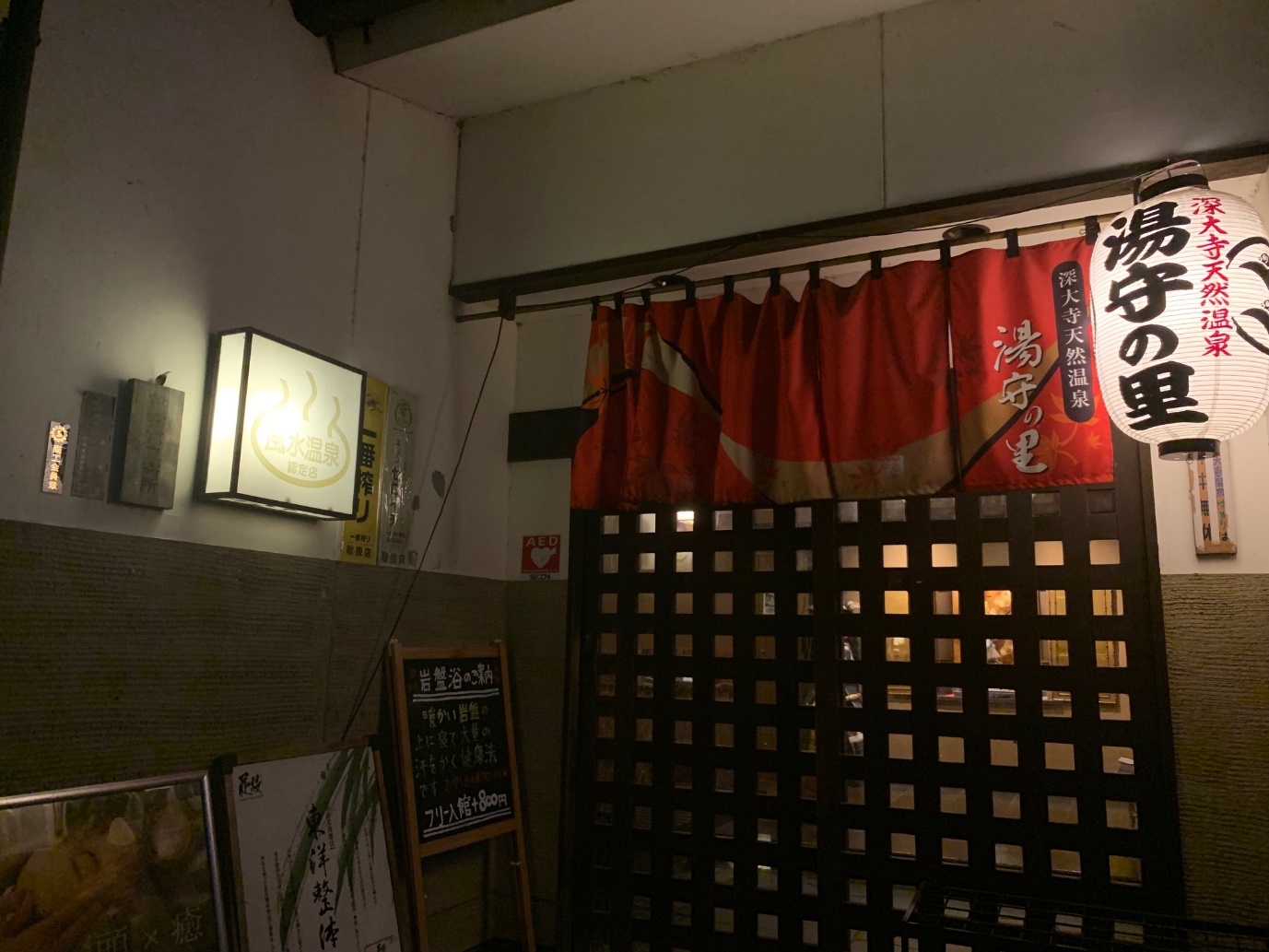 At the 1stfloor of "Yumori no sato", you can have Japanese dinner. Japanese risotto is tasty and good for your health.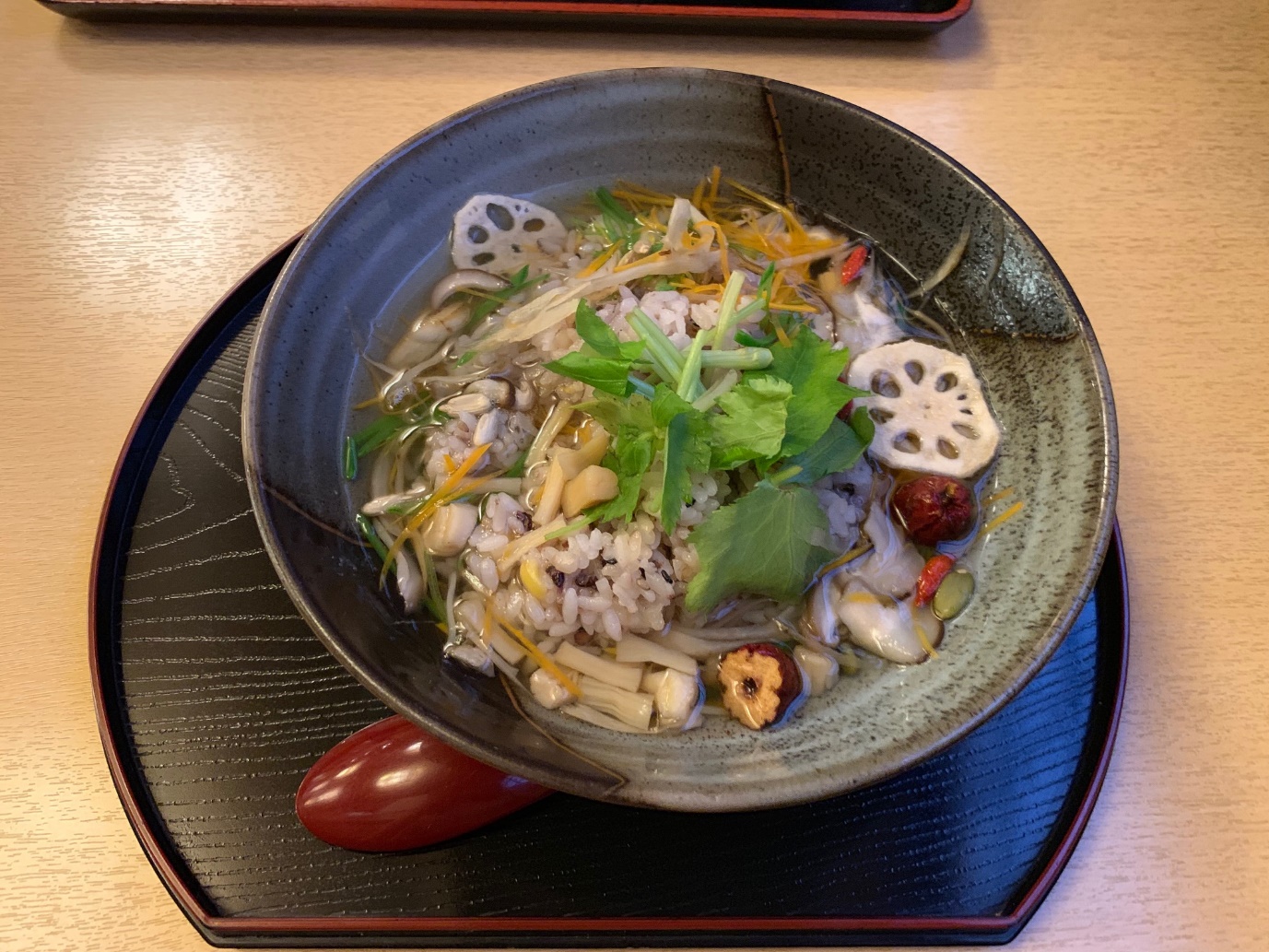 You can spend all day in Jindaiji Temple. Let's plan your schedule!
Information:
Jindaiji Temple
Adddress: 5-15-1 Motomachi, Jindaiji, Chofu city, 182-0017,Tokyo
Phone:042-486-5511
Website: https://www.jindaiji.or.jp/
How to go: 15 minutes by bus from Chofu station,30 minutes by bus from Kichijoji station, 25 minutes by bus from Mitaka station.
Jindai Botanical Garden
Address: 2-5 Motomachi, Jindaiji Chofu city, Tokyo
Phone: 042-483-2300
Website: https://www.tokyo-park.or.jp/park/format/index045.html
Working hours: 9:30 am – 05:00 pm
Close: Every Monday and 29 December to 1 January.
Entrance fee: 500 yen (adult), 200 yen (junior high school student), free (elementary school student)
"Yumori no Sato" (Hot spring)
Address: 2-12-2 Motomachi, Jindaiji, Chofu city, Tokyo
Phone: 042-499-7777
Website:http://www.yumorinosato.com/
Working hours: 10:00 – 22:00
Entrance fee:1,000yen(adult), 600 yen (children)
"Ikyuan" (Soba restaurant)
Address: 5-11-2 Motomachi, Jindaiji, Chofu city, Tokyo
Phone: 042-482-6773
Website: http://jindaiji19an.com/index.html
Close: Every Monday
Working hours:
11:00-15:00(Weekdays)
11:00-15:30(Holiday)