Four seasons in Japan, you are facing every season changes, and in autumn you can enjoy autumn leaves all over the country.
Shiga prefecture is famous by Hikonyan as prefecture's character, also Hikone castle is famous spot for autumn leaves.
Light-up, have fun night red leafs at Genkyuen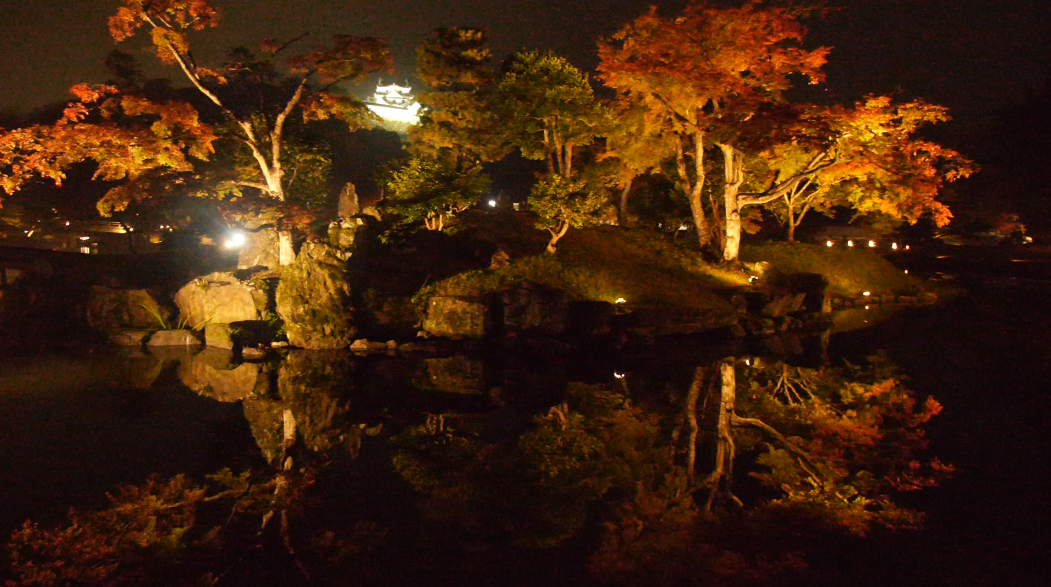 Located on the northern part of Hikone Castle, Genkyuen is known as the Daimyo garden of Chisen Kaiyu system made by the Ii family of the former Hikone domain lord.
The Chisen Kaiyu system is a style of Japanese gardens developed in the Edo period which was made to circle around the pond, and it seems that Kenrokuen and Rikugien are also being made in this style.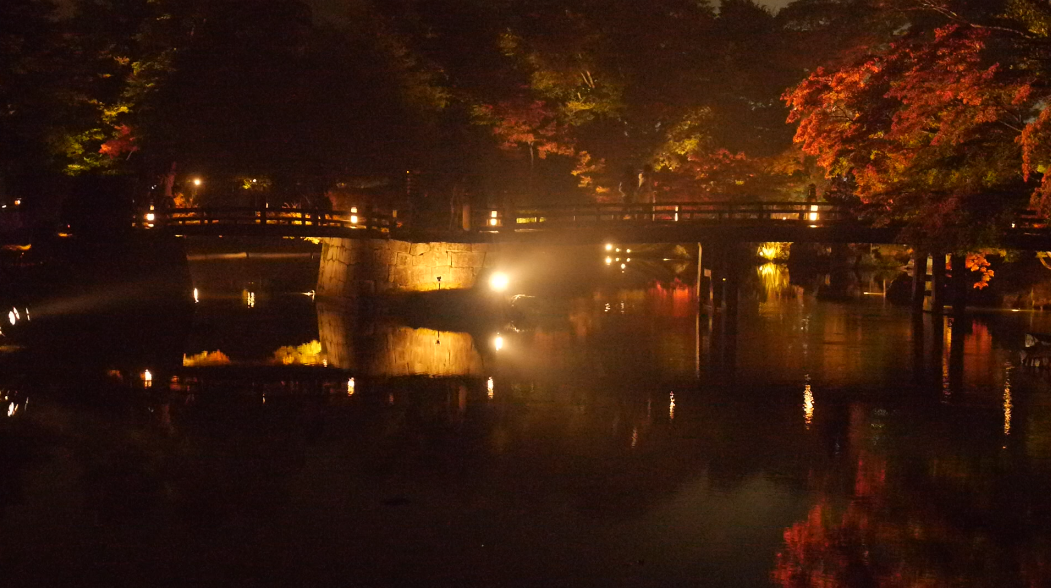 You can enjoy beautiful autumn leaves during the daytime, but you can see the autumn leaves of the night at Genkyuen as the garden is ligtt up.
Light-up, nly 2 weeks!
It is held from mid-November to late November every year, but it is held only for about two weeks from November 12 to November 27, 2016. (November 18 to December 3, 2017)
let's check out the official website.
* Light-up 18:00〜21:00(last entry by 20:30)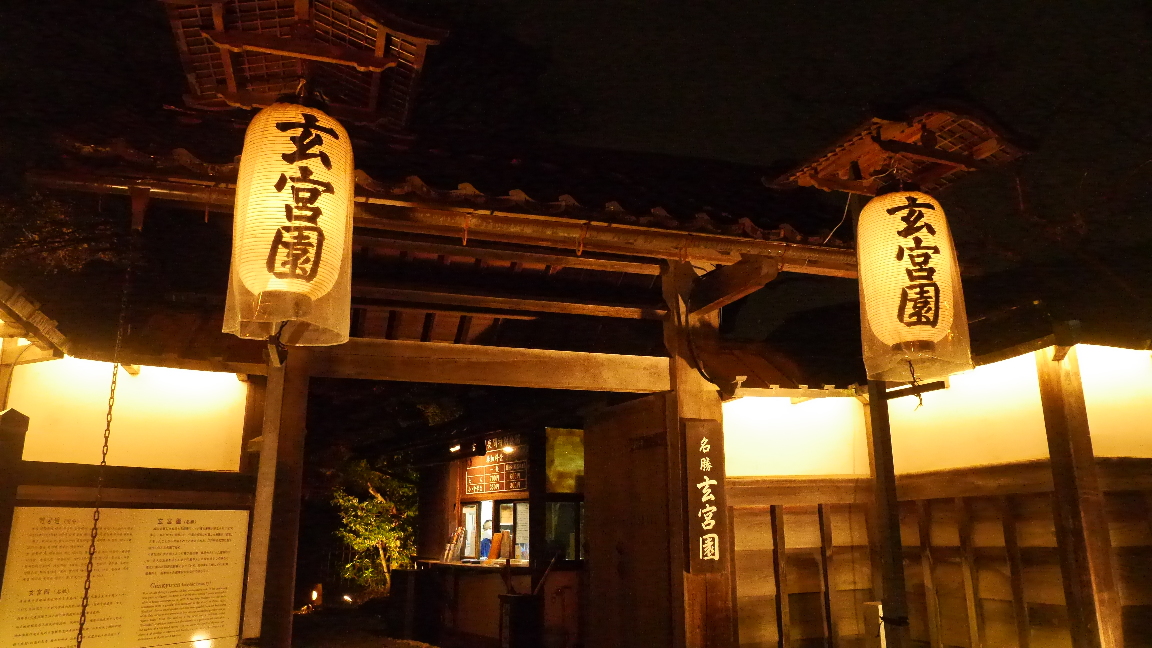 You can enjoy Edo style entrance.
Fee for adult is 700 JPY/person, 350 JPY/person for child.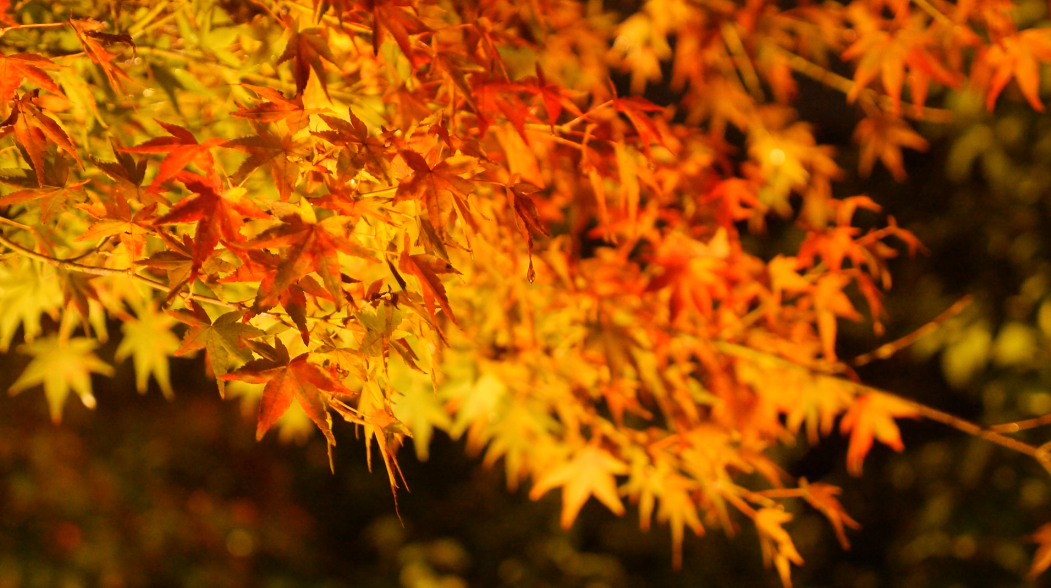 I am able to see various landscapes in the garden wider than I imagined. I'd like to recommend it for adult dating!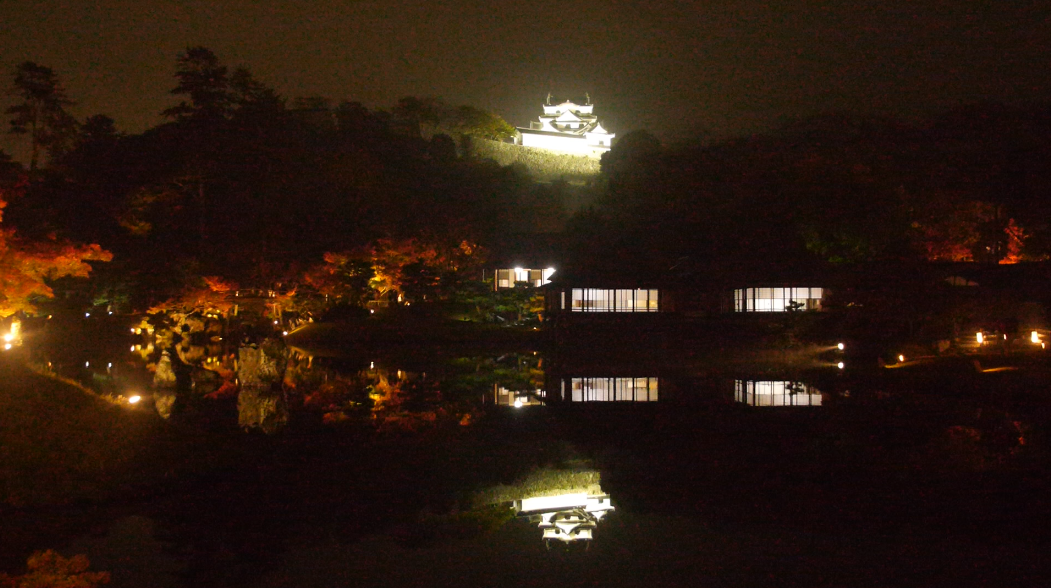 The autumn leaves reflected in the pond, and Hikone castle can enjoy a very fantastic atmosphere. Light up is done, but it is dark so let's be careful not to get stuck, especially when there are children.
I went to Hikone Castle in the evening and met Hikonyan, and I recommend the course to relax and enjoy the light after eating supper!
Bonus: Hikone castle official character, Kokonyan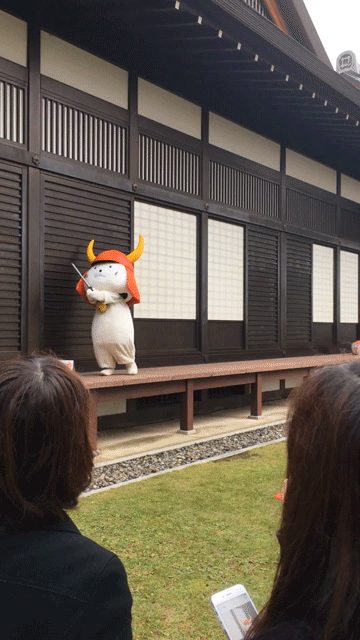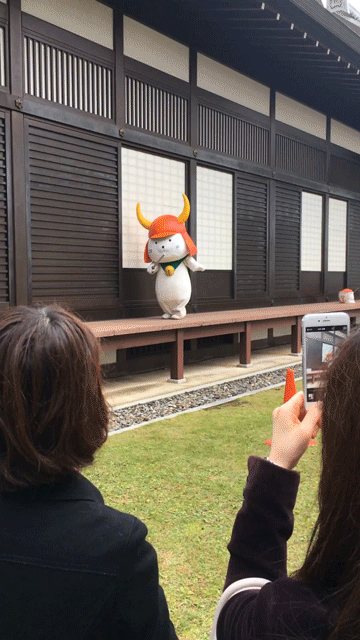 Information
Name:Genkyuen
Address:3 Kingame-cho, Hikone city, Shiga 522-0061
Period:2 weeks from Nov. 12 to 27, 2016
November 18 to December 3, 2017
Open:18:00〜21:00(Last entry by 20:30)
Tel:0749-22-2742
Fee:Adult 700 JPY、Children 350 JPY
HP:http://www.hikoneshi.com/jp/
地図