I went to Jojakko-Ji Temple which is famous for autumn maple leaves in the Arashiyama area in Kyoto.
Try to reach to Togetsukyo Bridge from Arashiyama Station
Usually, temple gates open from 9 AM. However, during the red maple leaves season in autumn, it's got busy so I arrive at the Hankyu Arashiyama Station around 8 AM.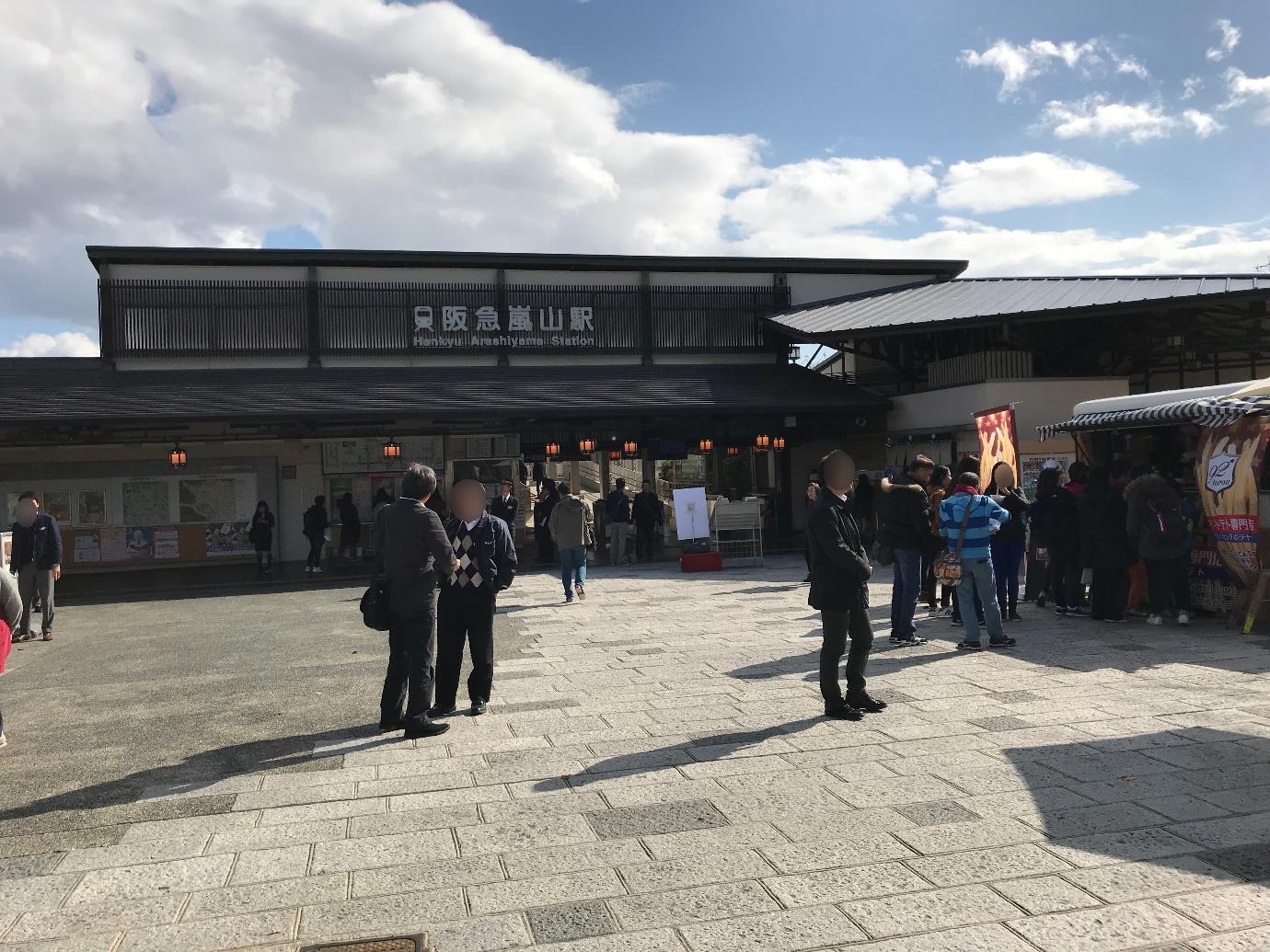 You can reach to Togetsukyo bridge from there by walking about 10 minutes.
Going north along the Oigawa River, there are many food stalls, so you can get food for another part of walking.
Blue sky and the red autumn leaves, that is one of the best combinations!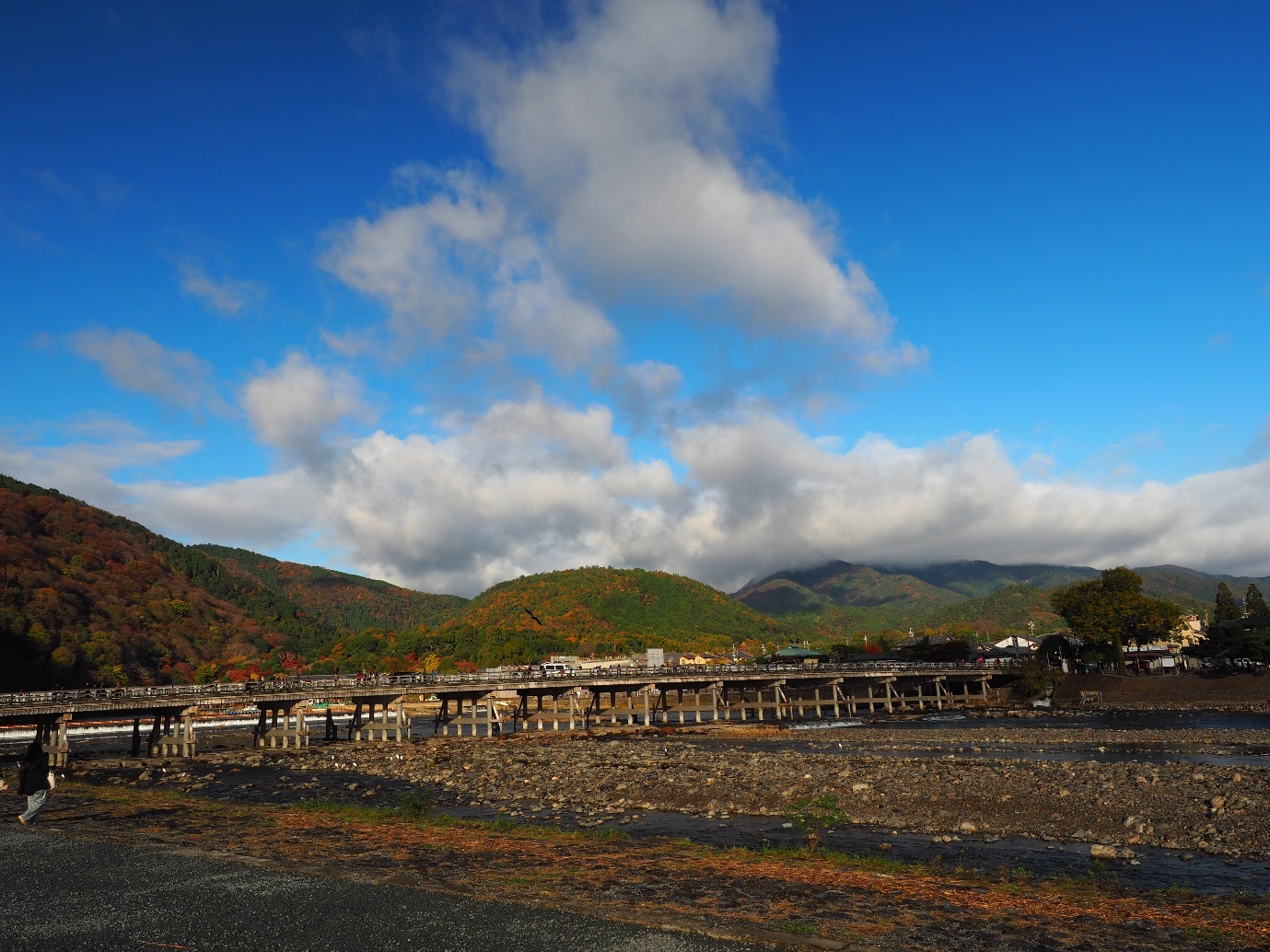 When I take a picture from Togetsukyo bridge, I notice that the maple leaves getting red so getting beautiful.
At this time, there will be no congestion at Togetsukyo.
Around 8 AM, usually, Togetsukyo is not so busy even on that one of the busiest seasons in Arashiyama.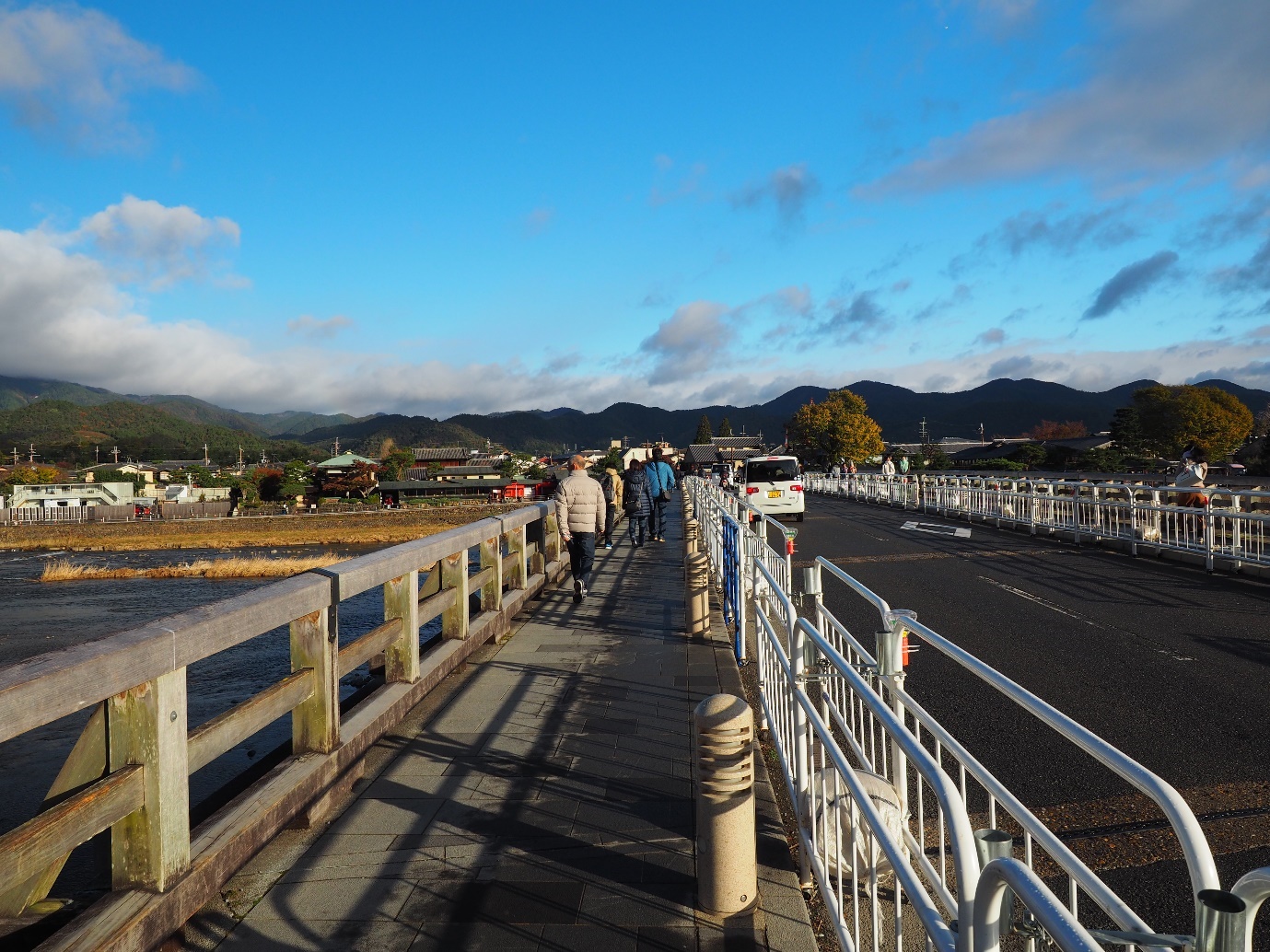 Walking down to bamboo forest through from Tenryu-Ji
After crossing Togetsukyo Bridge, you will see Randen Arashiyama Station on the right side.
This is also a nice and unique station. There is a footbath, souvenir shop, Tully's Coffee, and restroom inside of the station, so it is convenient for the tourist.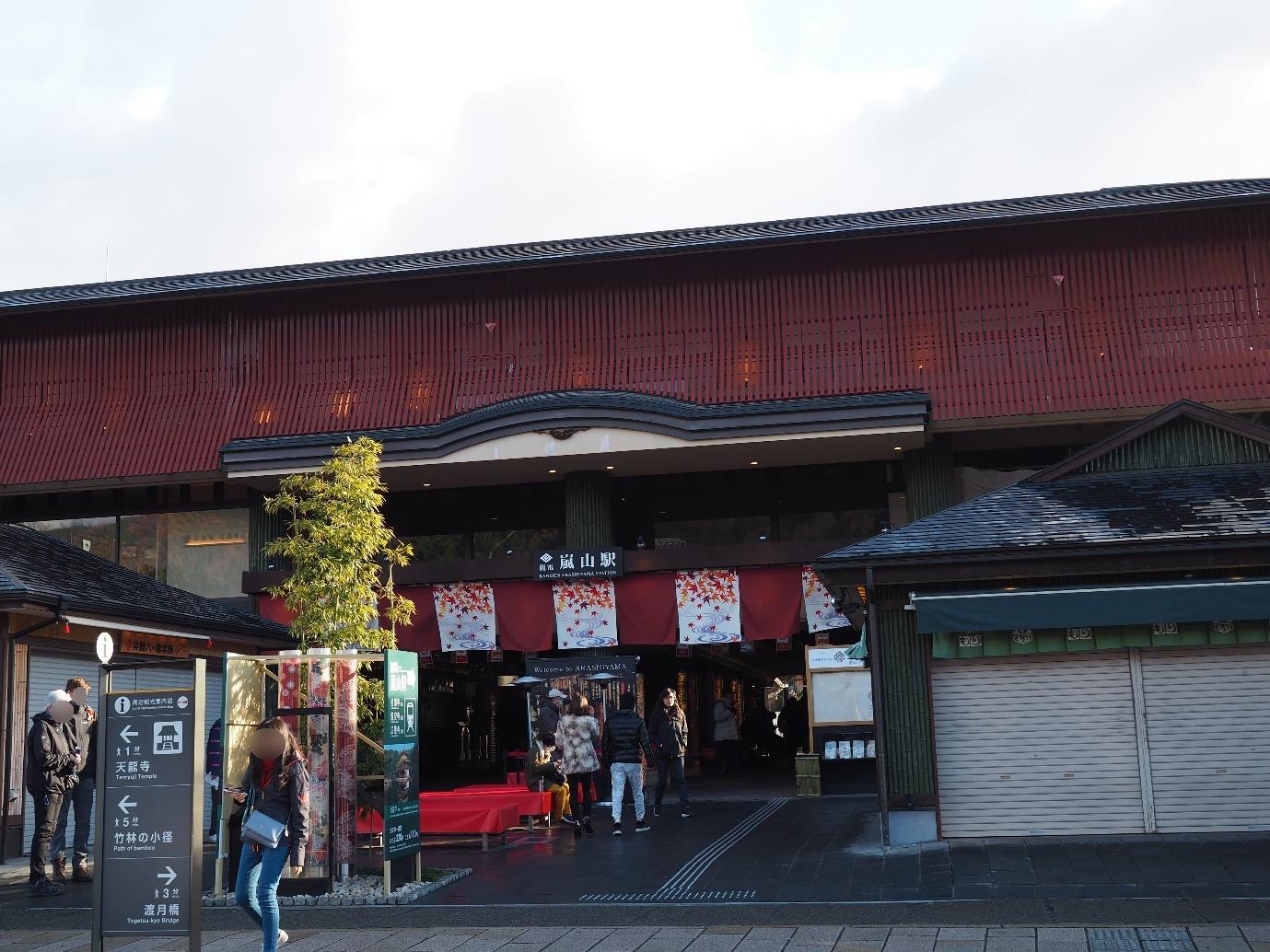 Very close to the station, you could find Tenryu-Ji entrance.
The Sogen pond garden in Tenryuji is said to be the oldest migratory garden in Japan, utilize with the beautiful scenery of Arashiyama.
The autumn red leaves are also wonderful, but we will guide you at another opportunity.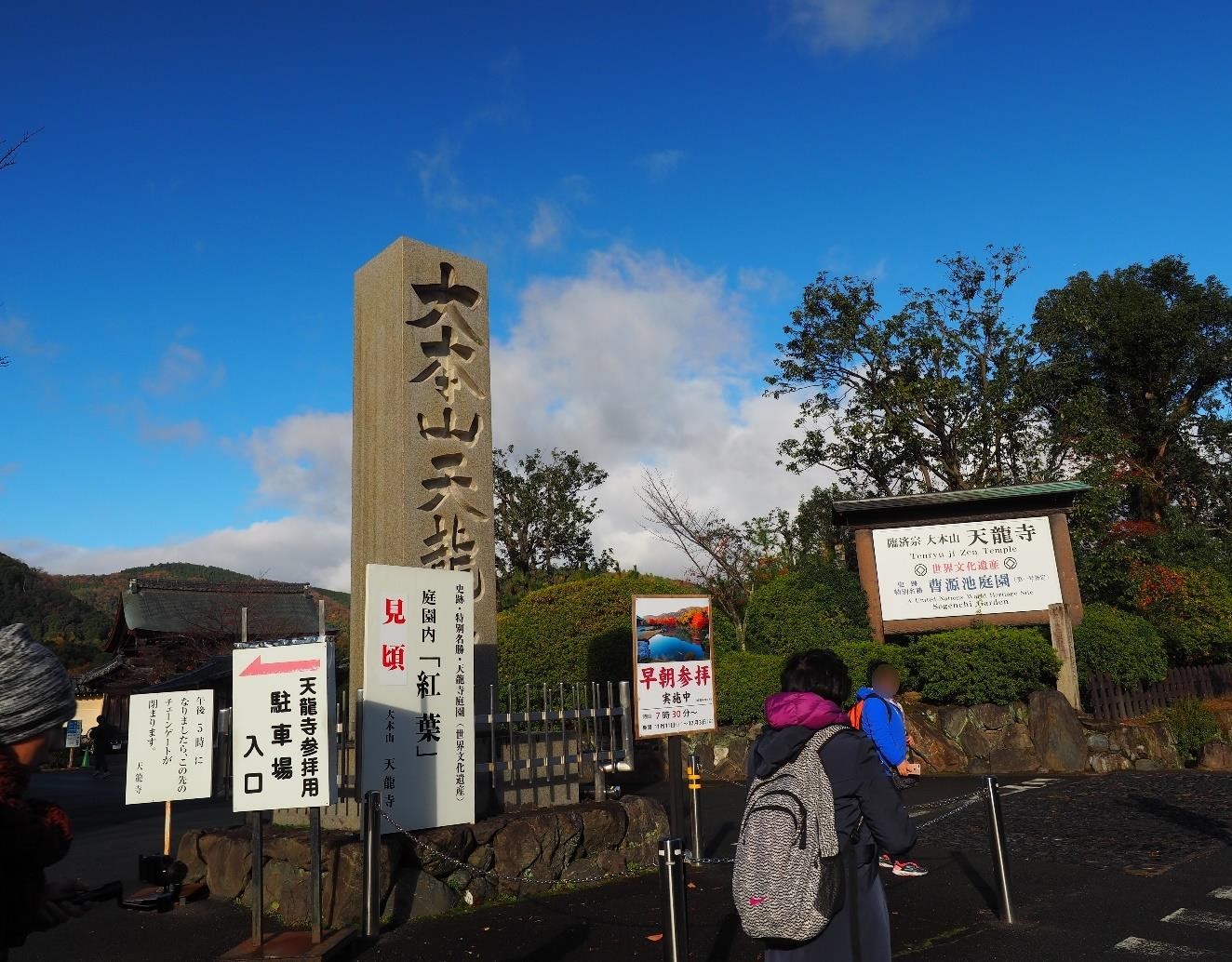 After walking for a while, you can see the corridor of the bamboo forest and sign to the landmark names Jojakko-Ji.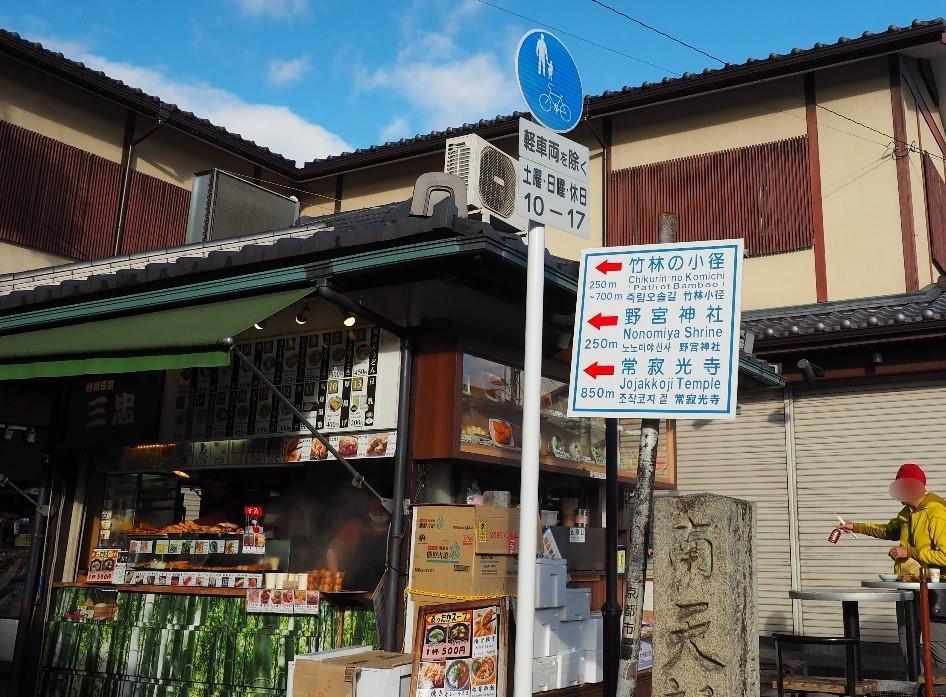 There are several maps along the way so you can walk that corridor with confidence. Let's go to the Jojakko-Ji through the corridor of the bamboo forest.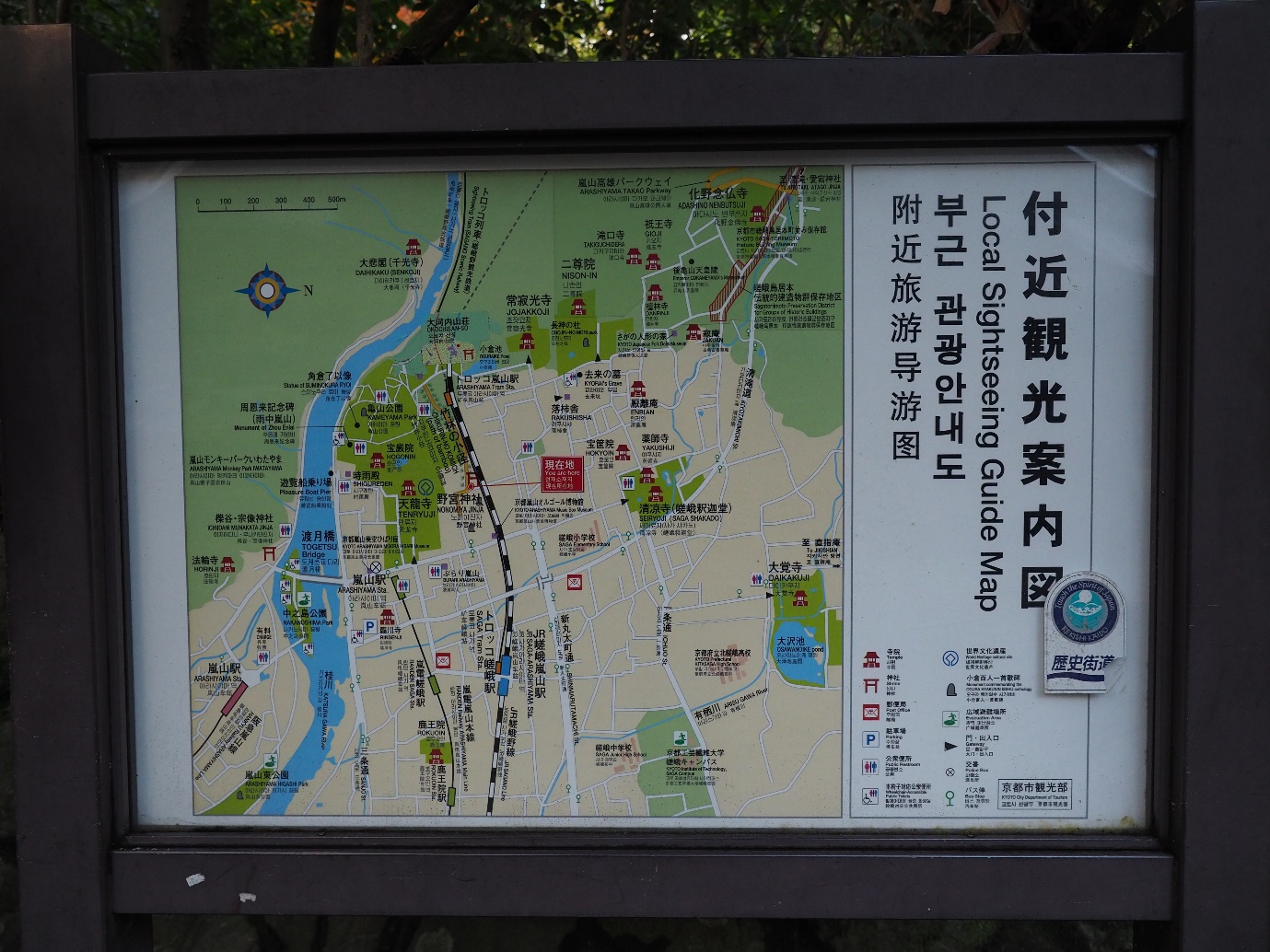 The bamboo forest is one of the most popular spots for foreign tourists.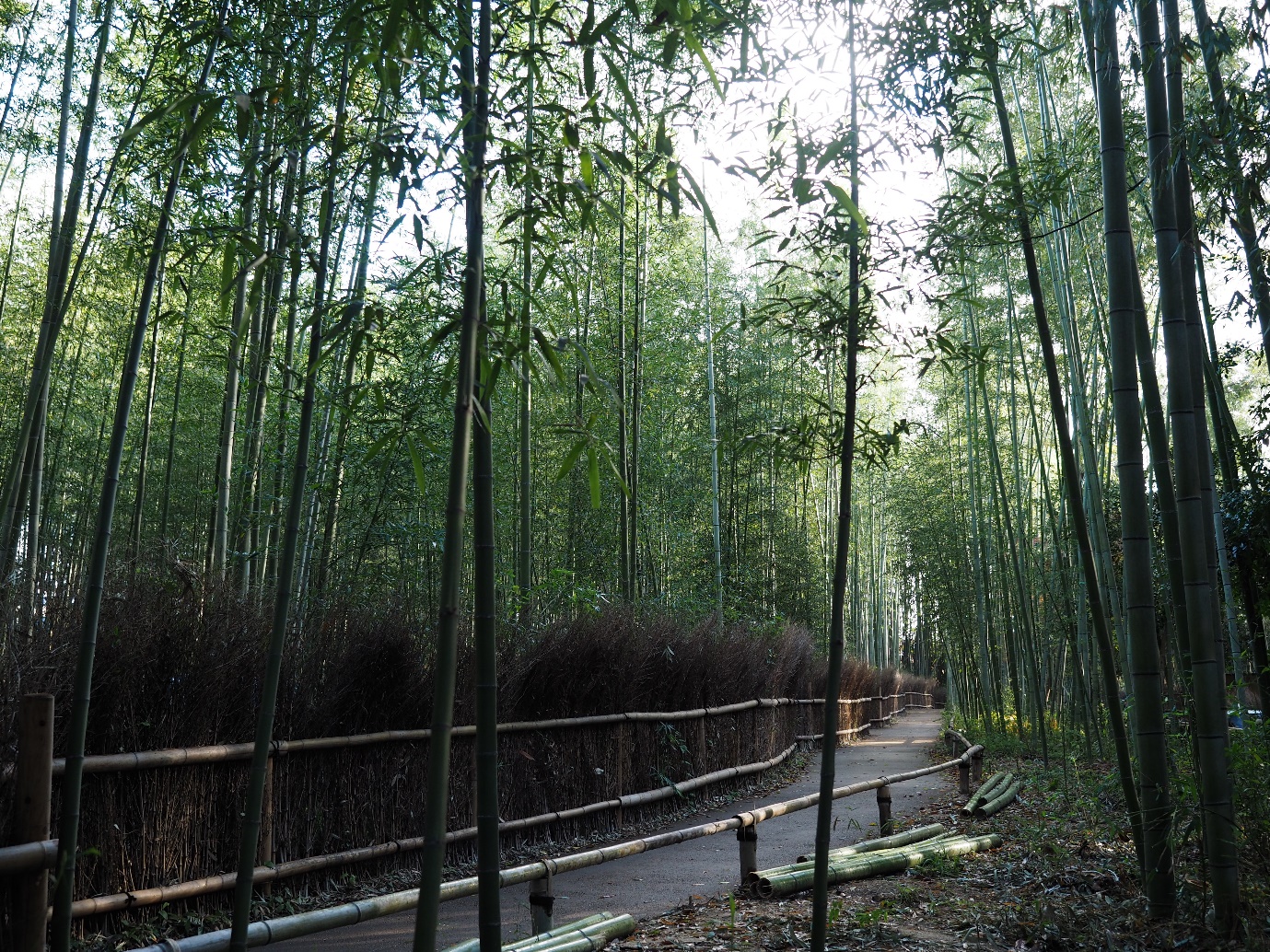 A woman wearing a kimono was being requested for taking a photo by a foreign tourist!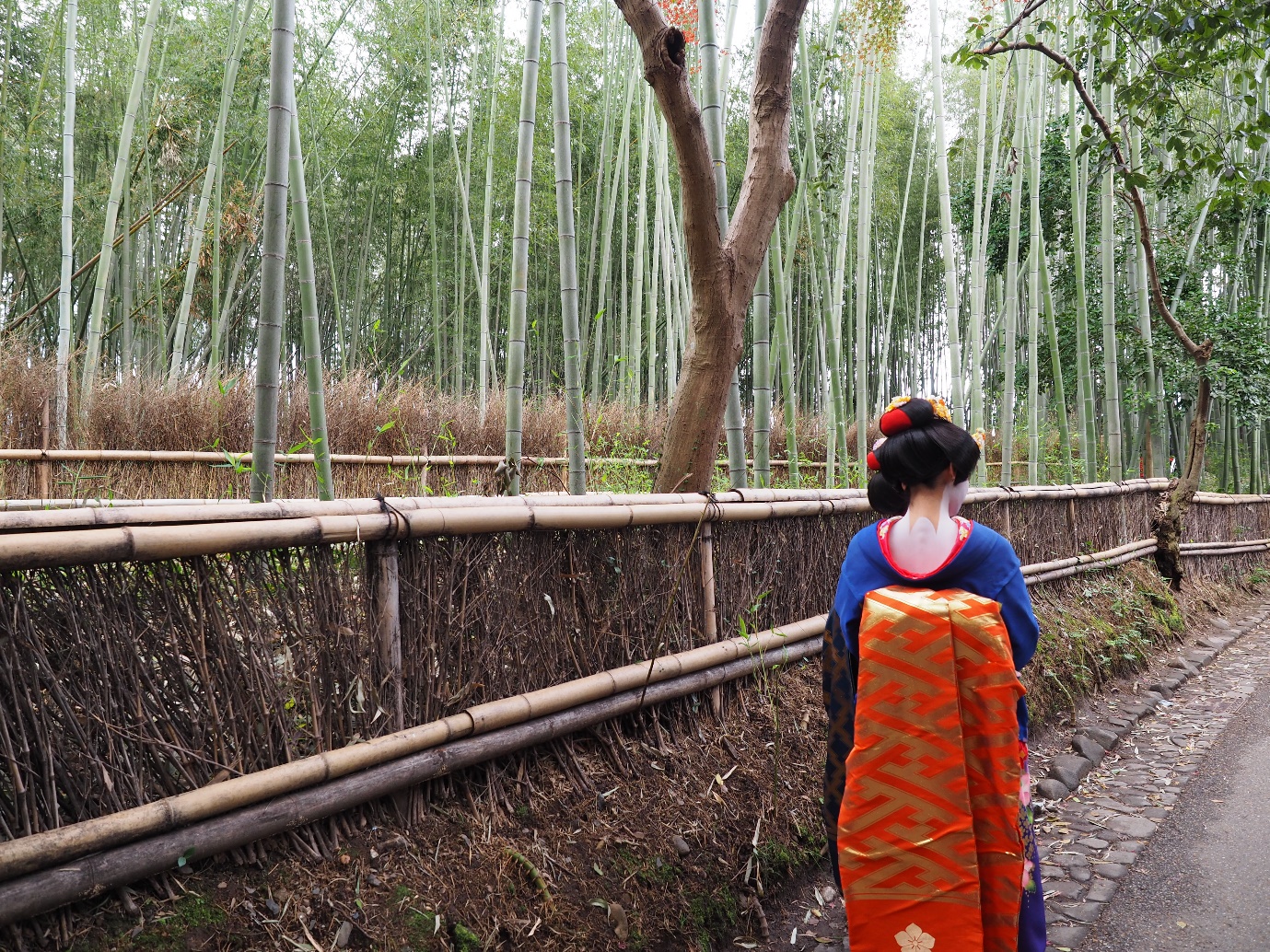 I showed you that around 8 AM, it's not busy as much as usual. However, after 10 AM, many tourists come to that place so it gets so busy as you can see below!
Because it is a popular tourist destination, it seems to be difficult to see well unless it's morning or at midnight.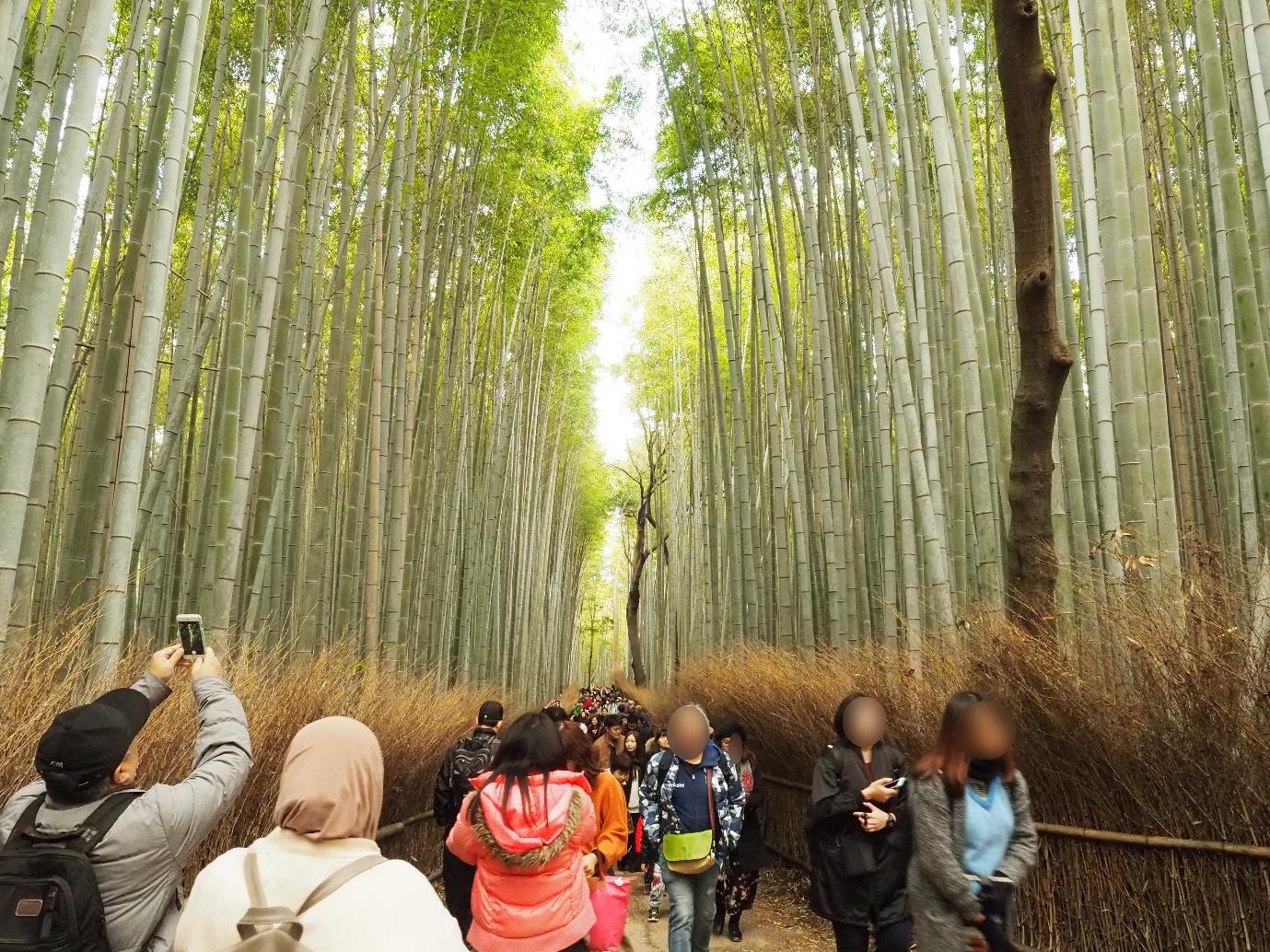 You could see a lot of autumn red leaves there
Well, I walked about 40 minutes to go to Jojakko-Ji from Hankyu Arashiyama Station.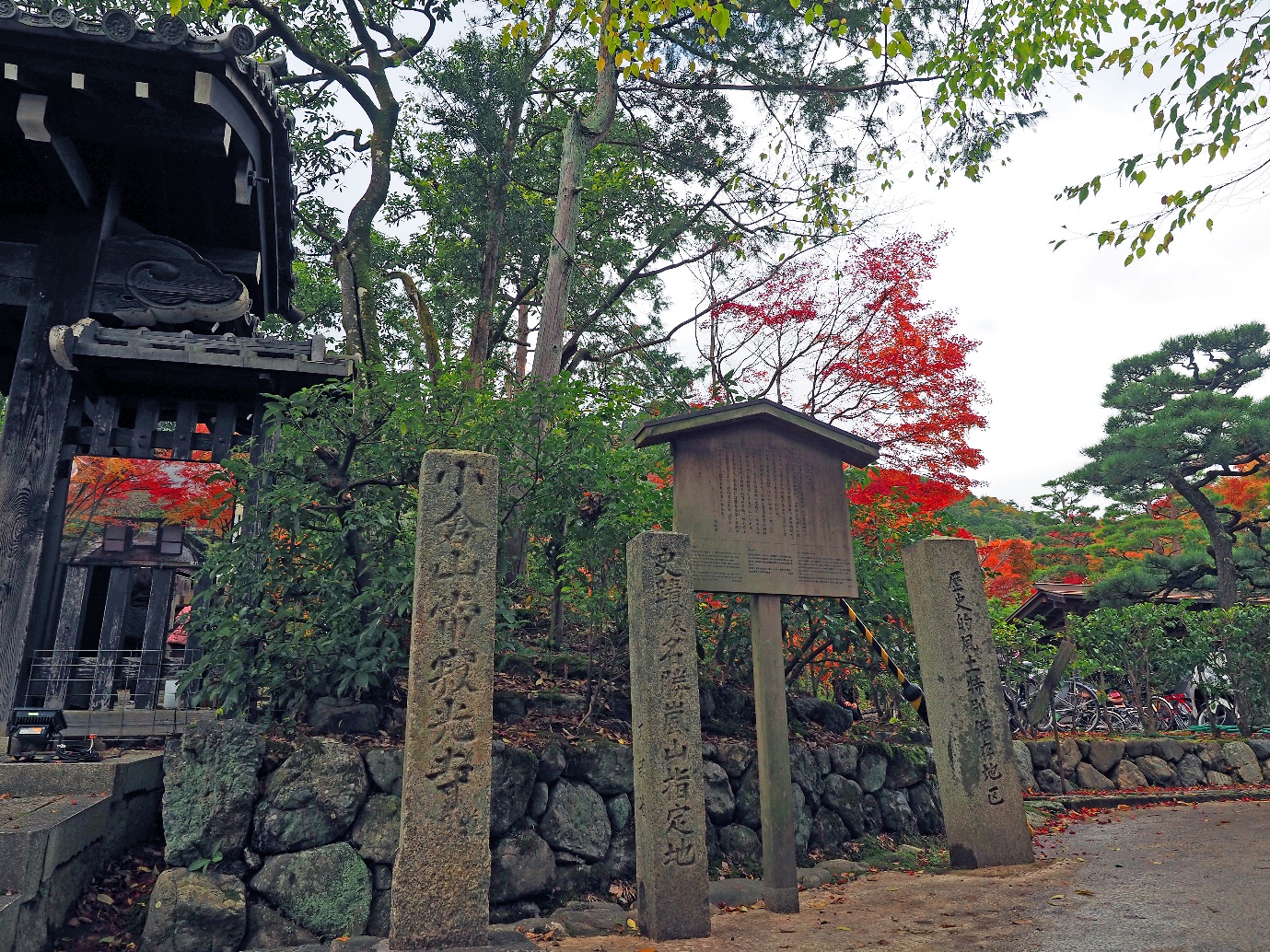 Autumn red maple leaves are visible in the back of the Sanmon gate.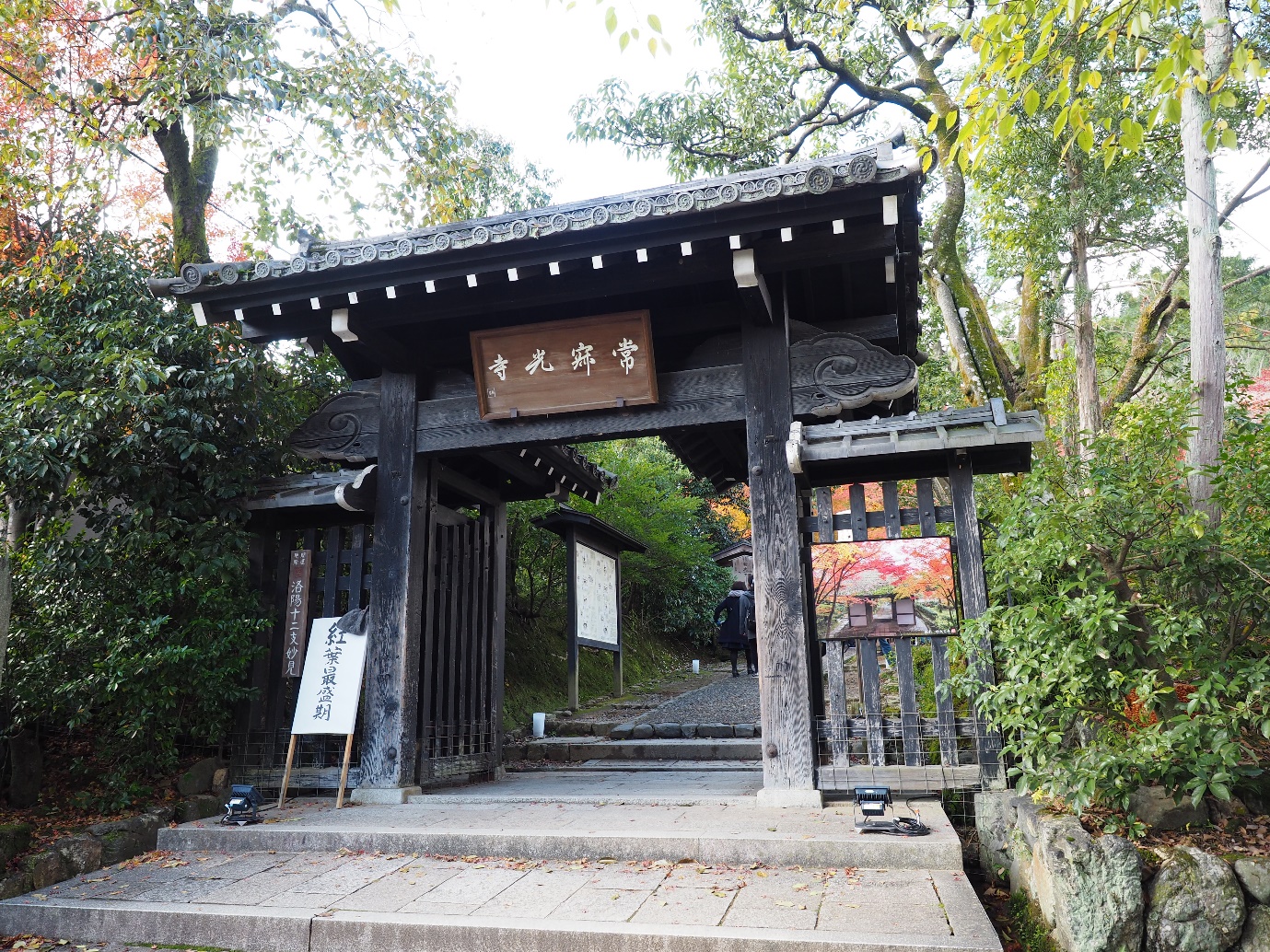 Pay 500 JPY for admission fee and get into that temple. Following that, I look around the place and I felt that it's separated from the neighborhood!
In front of Nioumon, it looks great and it's photogenic!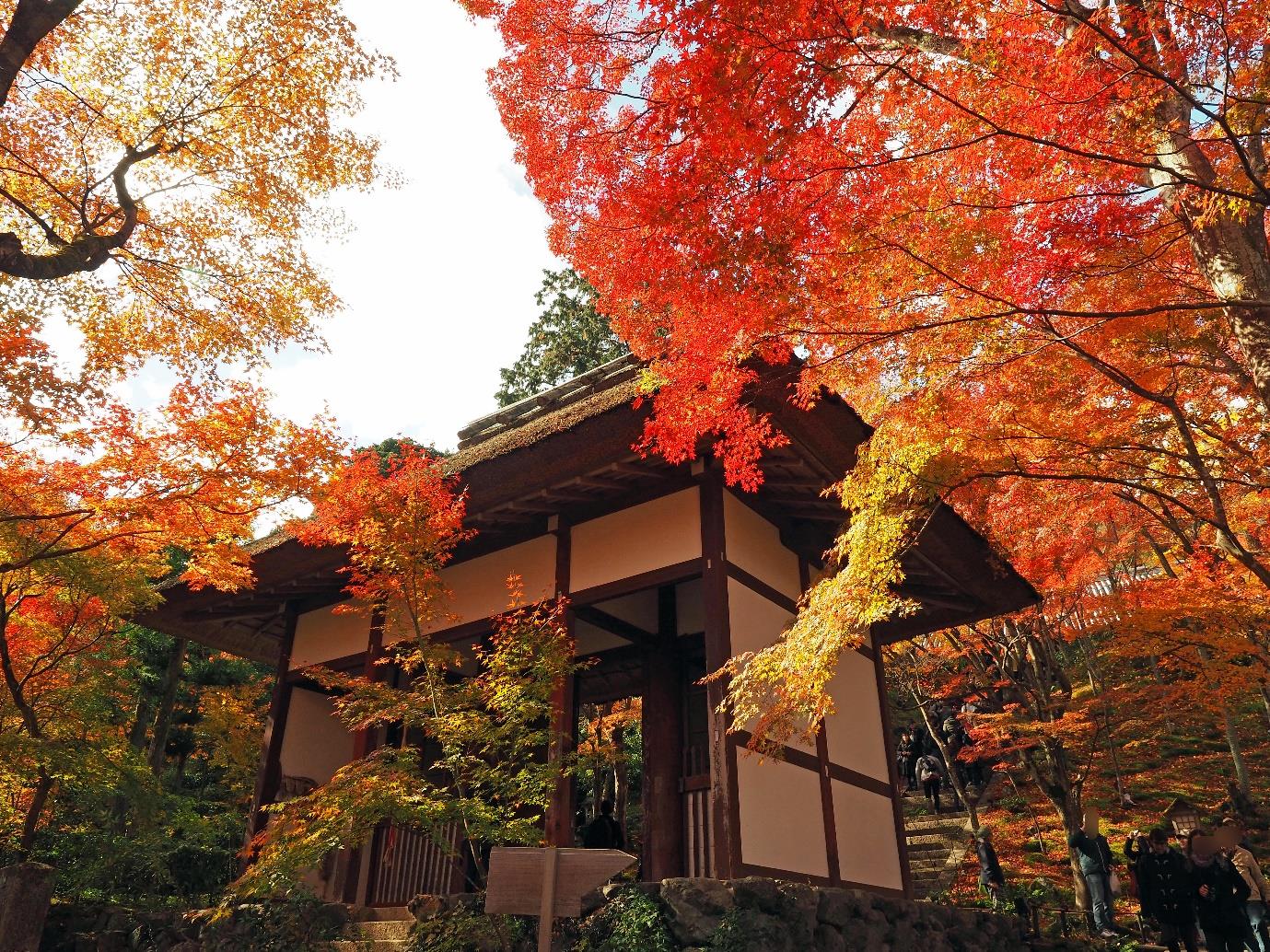 Besides, as you go up the stairs to climb Mt. Ogura, you will see complex layers of autumn red, yellow and green leaves.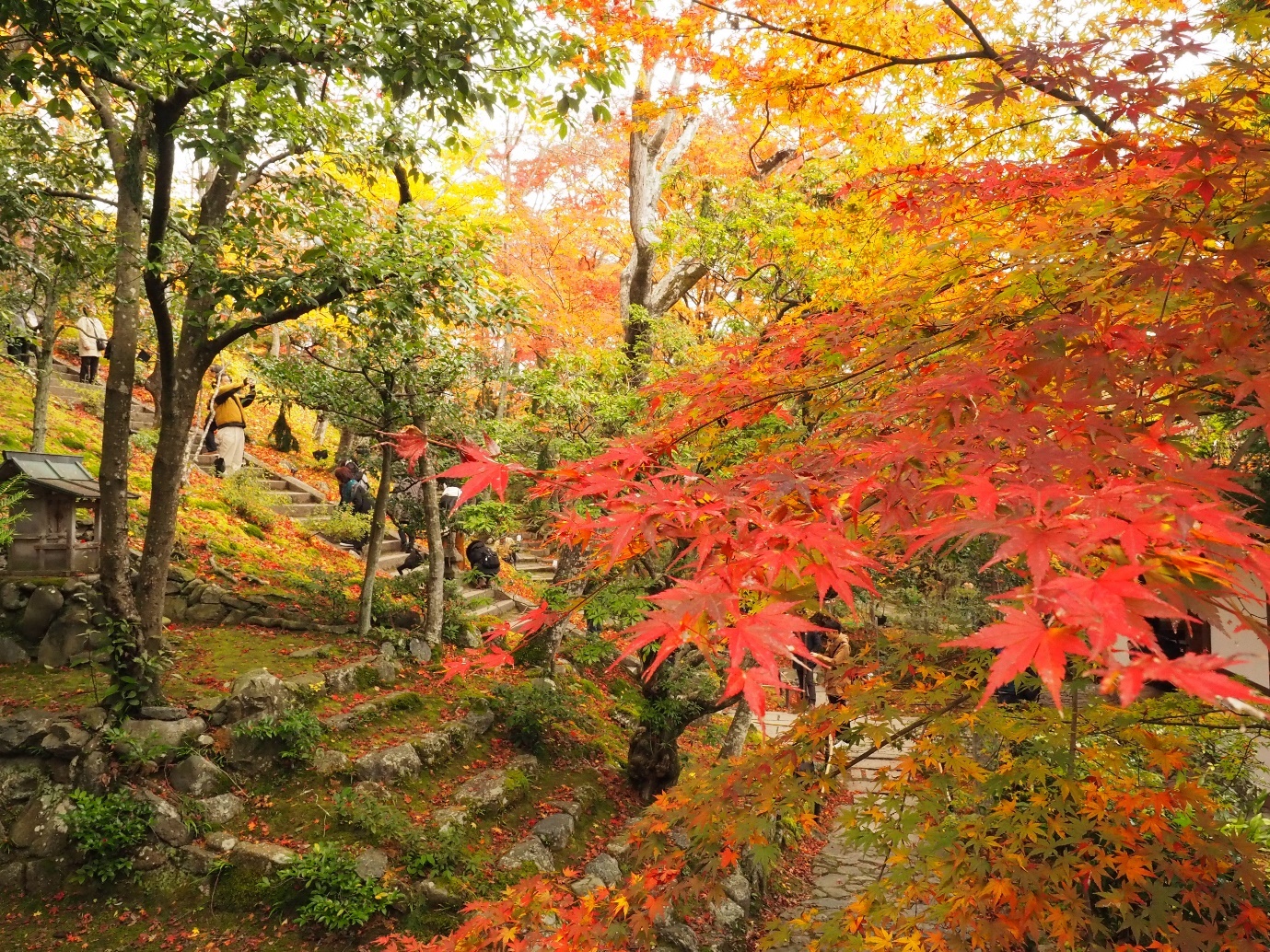 The tension has risen due to the burning autumn leaves.
I'm getting excited since these leaves get reds well like fire.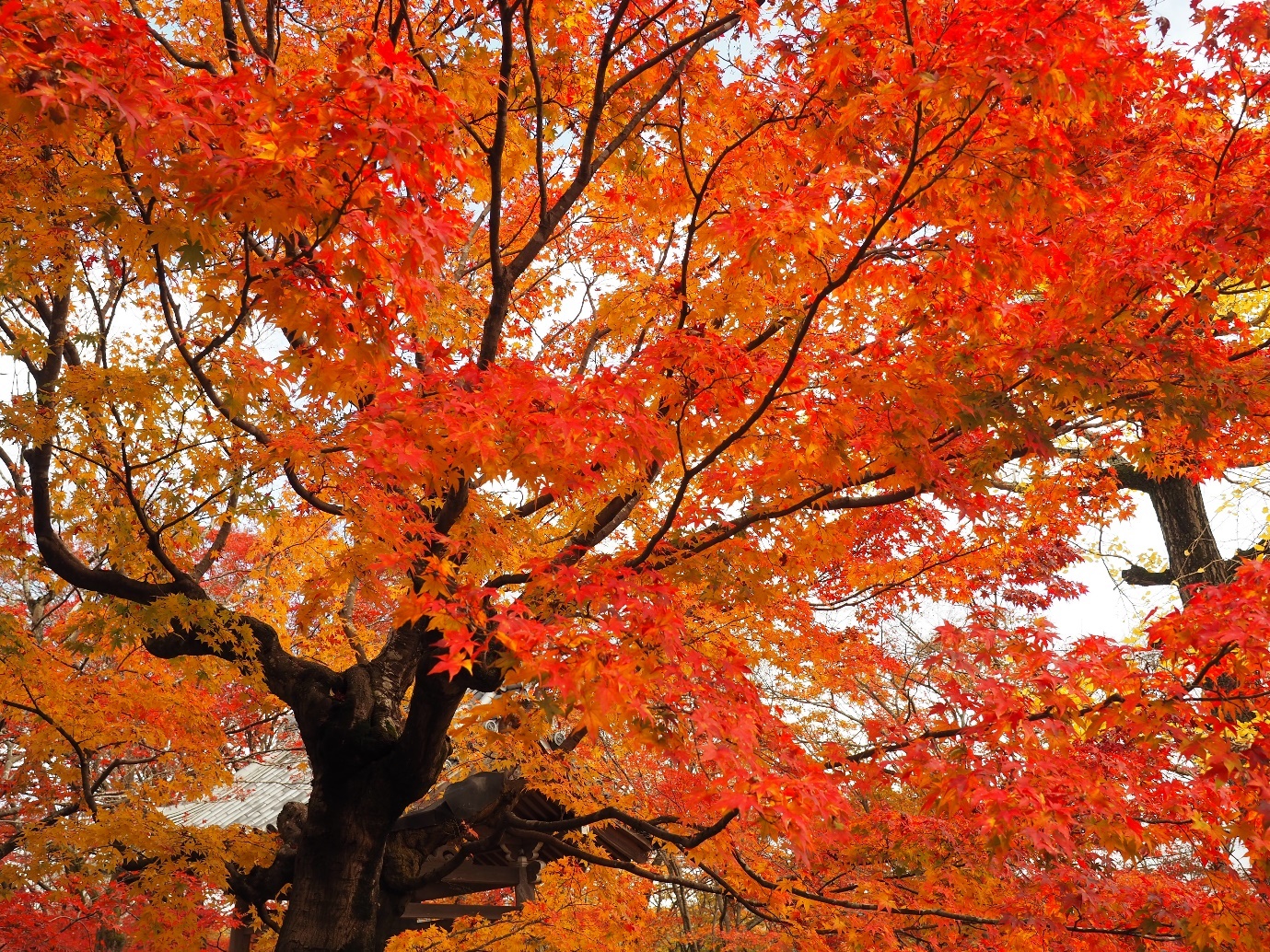 There is such a crowd in front of the main building.
From here, we need to go up the mountain a little bit to the Tahoto pagoda(or could call like a tower).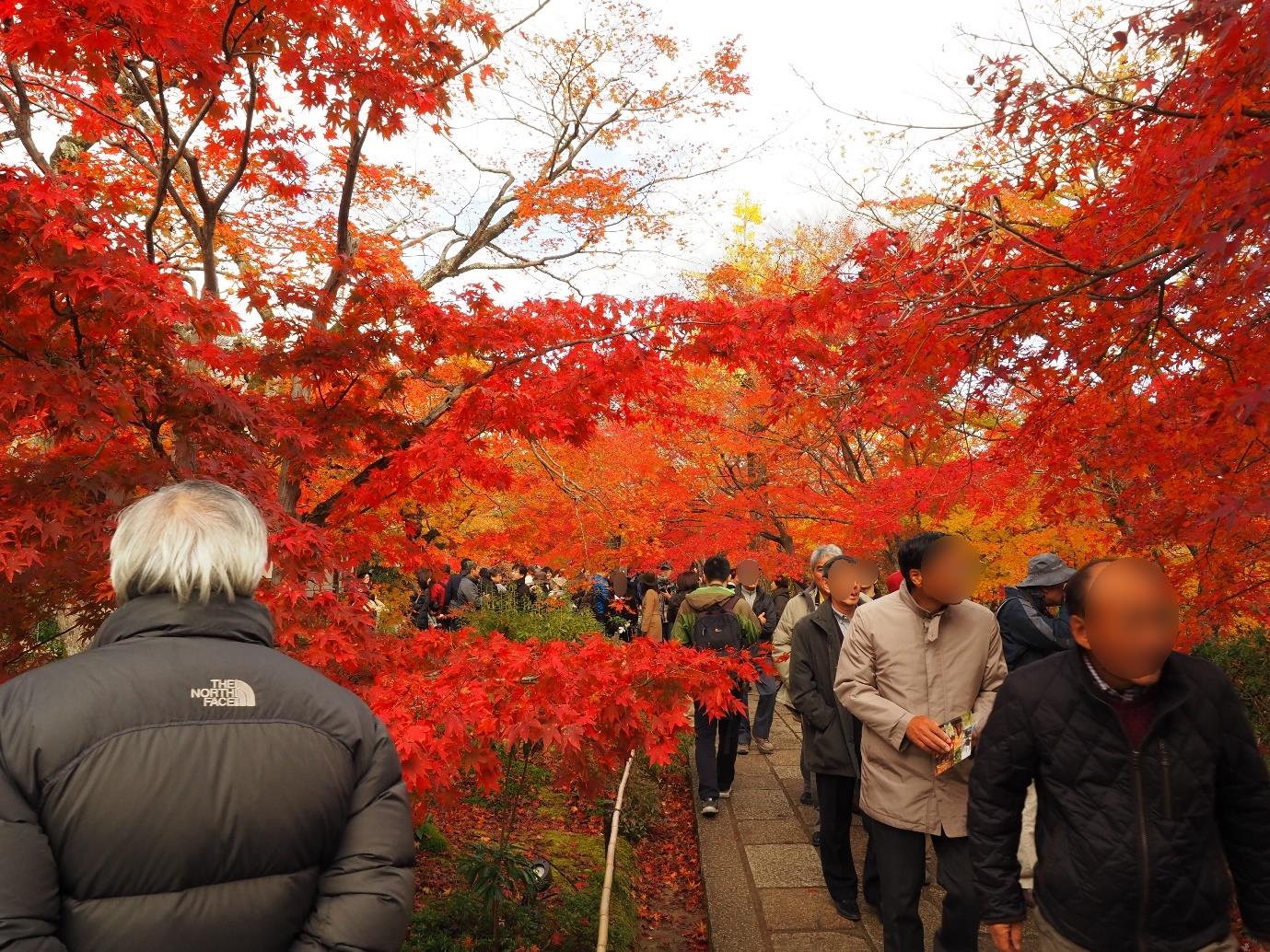 Around the Tahoto tower, which is a national important cultural property, you may be able to see the Sagano Area.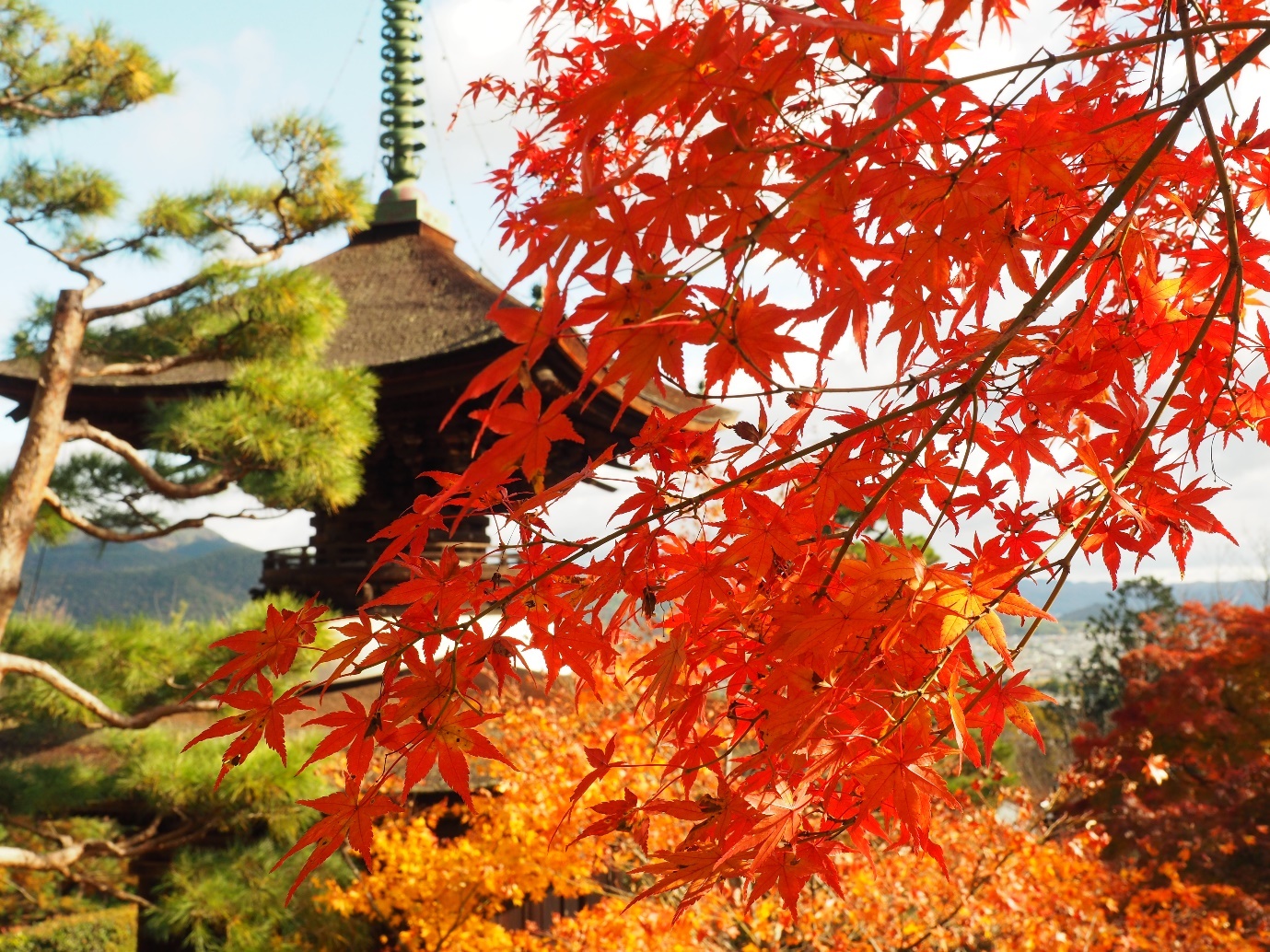 The wooden structure was built about 400 years ago but still, it looks great.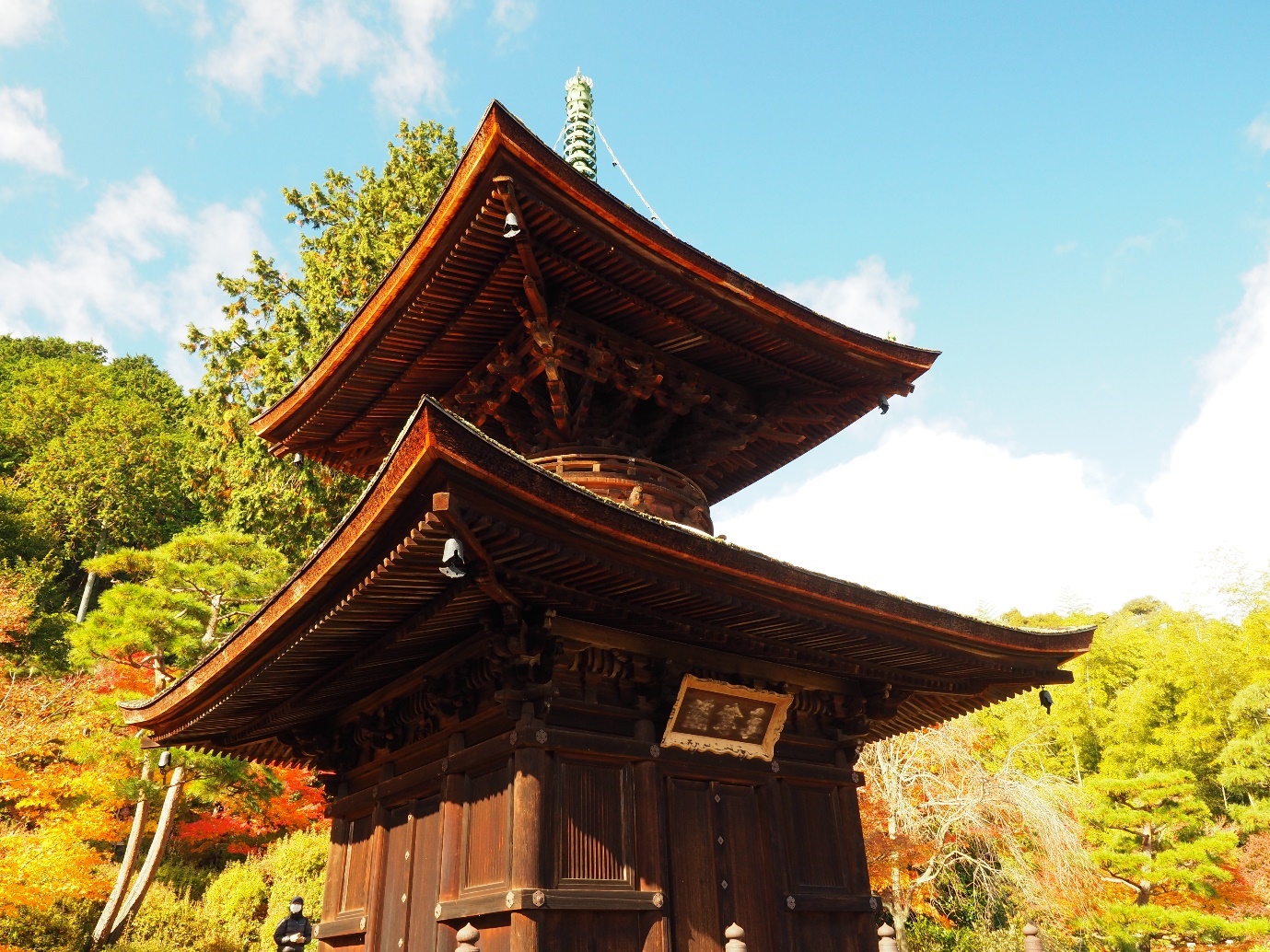 The contrast of green moss and fallen autumn red leaves is amazing!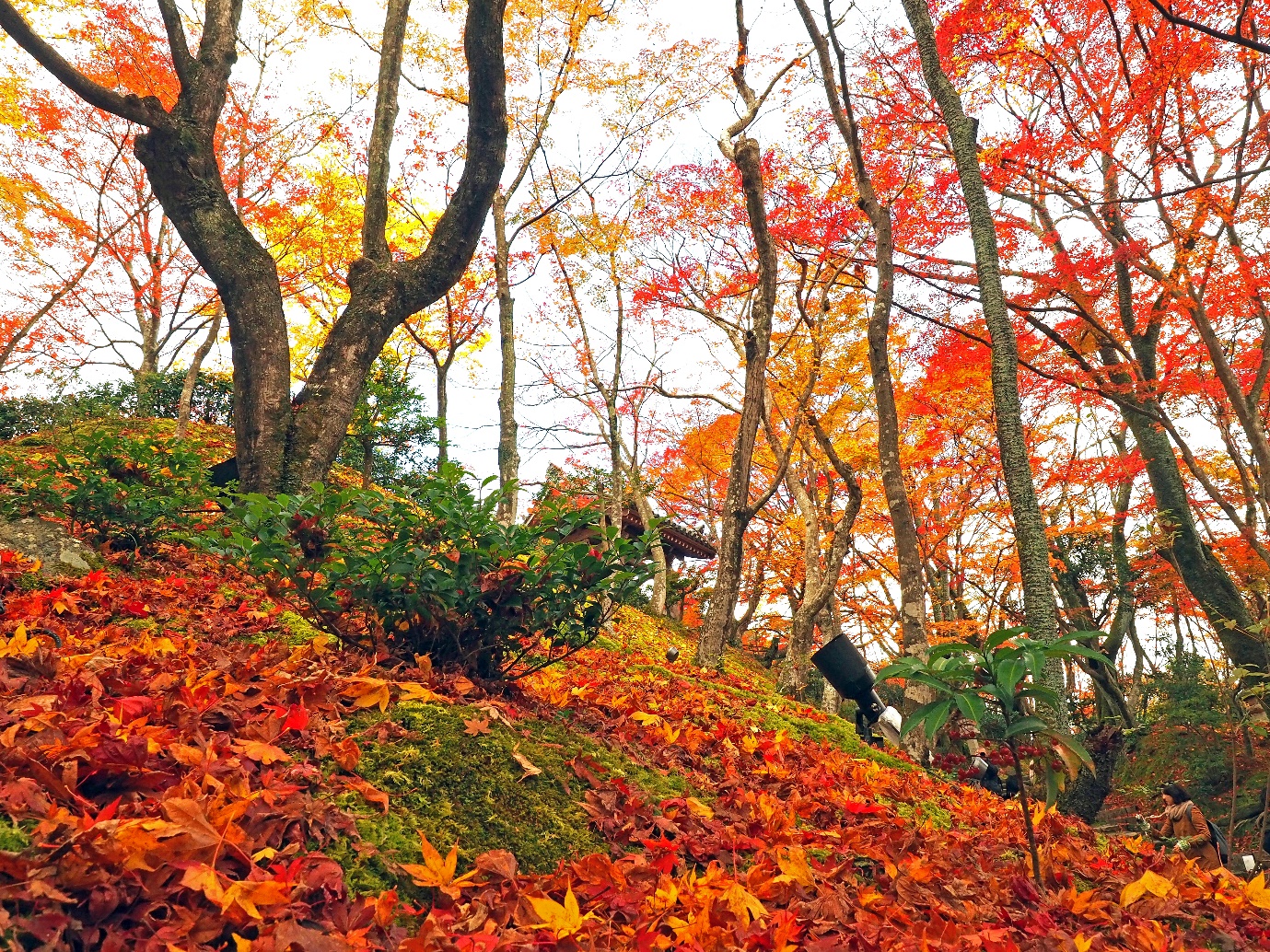 Although it was a small temple, the entire mountain was colored with autumn red leaves so I was very satisfied.
After I visit this place, I left Jojakko-Ji to go to Nison-In and Giou-Ji.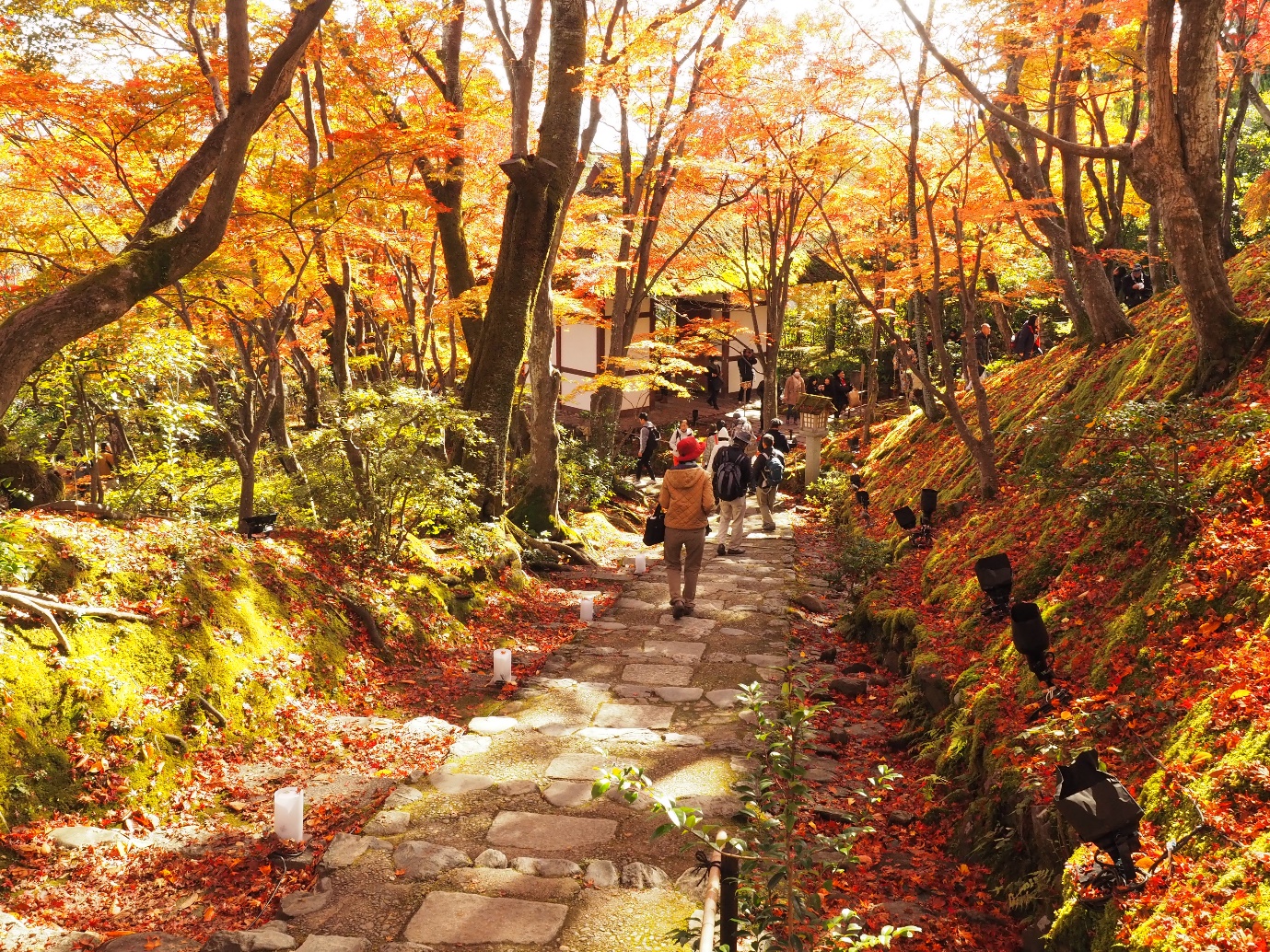 * Please refer to this article for the spring scene of Jojakko-Ji.
Place information
Name: Jojakko-Ji
Address: 3 Kokuramachi, Ogurayama, Ukyo-Ku, Kyoto-shi, Kyoto, Japan
Phone: 075-861-0435
Official Homepage:http://www.jojakko-ji.or.jp/
Admission fee: Adults ¥500
Admission time: 9:00-17:00 (16:30 reception closed)
Name: Tenryu-Ji Temple
Address: 68 Tennoji-Ji, Ashinobabacho, Ukyo-Ku, Kyoto-shi, Kyoto, Japan
Phone: 075-075-881-1235 (8: 30-17: 30)
Official homepage:http://www.tenryuji.com/en/
Admission fee: High school students and above: ¥500, Elementary and junior high school students: ¥300
Admission time: 8:30-17:30 (North Gate closes at 17:00)
Name: Keifuku Electric Railway Randen Station
Official homepage:https://randen.keifuku.co.jp/en/index.html