The Hokuriku Shinkansen between Nagano and Kanazawa opened in March 2015, making it very easy to access Tokyo from Kanazawa.
In the past, we often used airplanes to travel to the Hokuriku region, such as Kanazawa and Toyama, but I feel that the Shinkansen can be used more easily.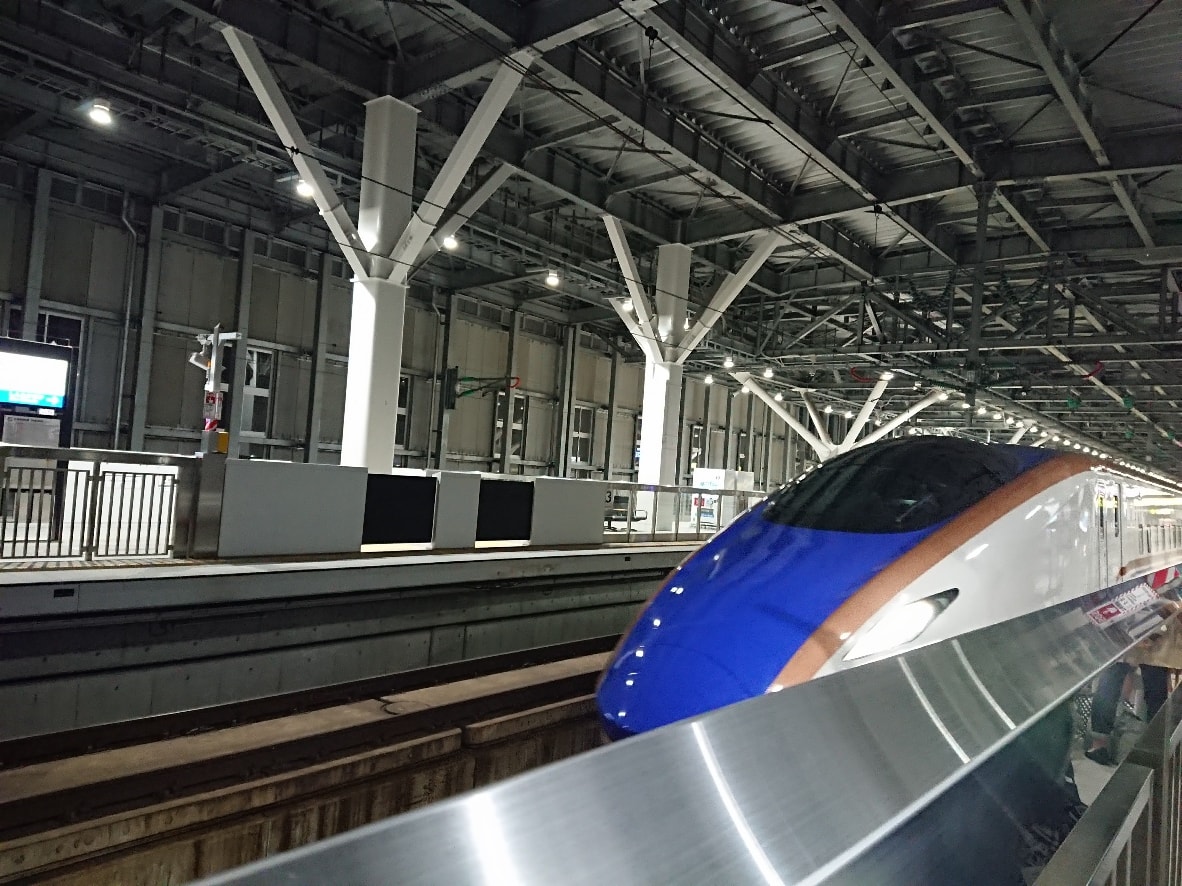 I visited Noto Peninsula to convey the charm of the Hokuriku region, so I would like to introduce endenmura and Rokuzaki Lighthouse.
This time, I used Kinki Nippon Tourist's package plan, so I traveled to Hokuriku by a bullet train and Noto Peninsula by a sightseeing bus.
Both of these are located at the tip of the Noto Peninsula (Oku Noto), so it may take some time to change buses if public institutions are moving.
We recommend traveling by car such as a rental car.
"Suzu endenmura" also became a drama location
"endenmura" is located in Suzu City, Ishikawa Prefecture.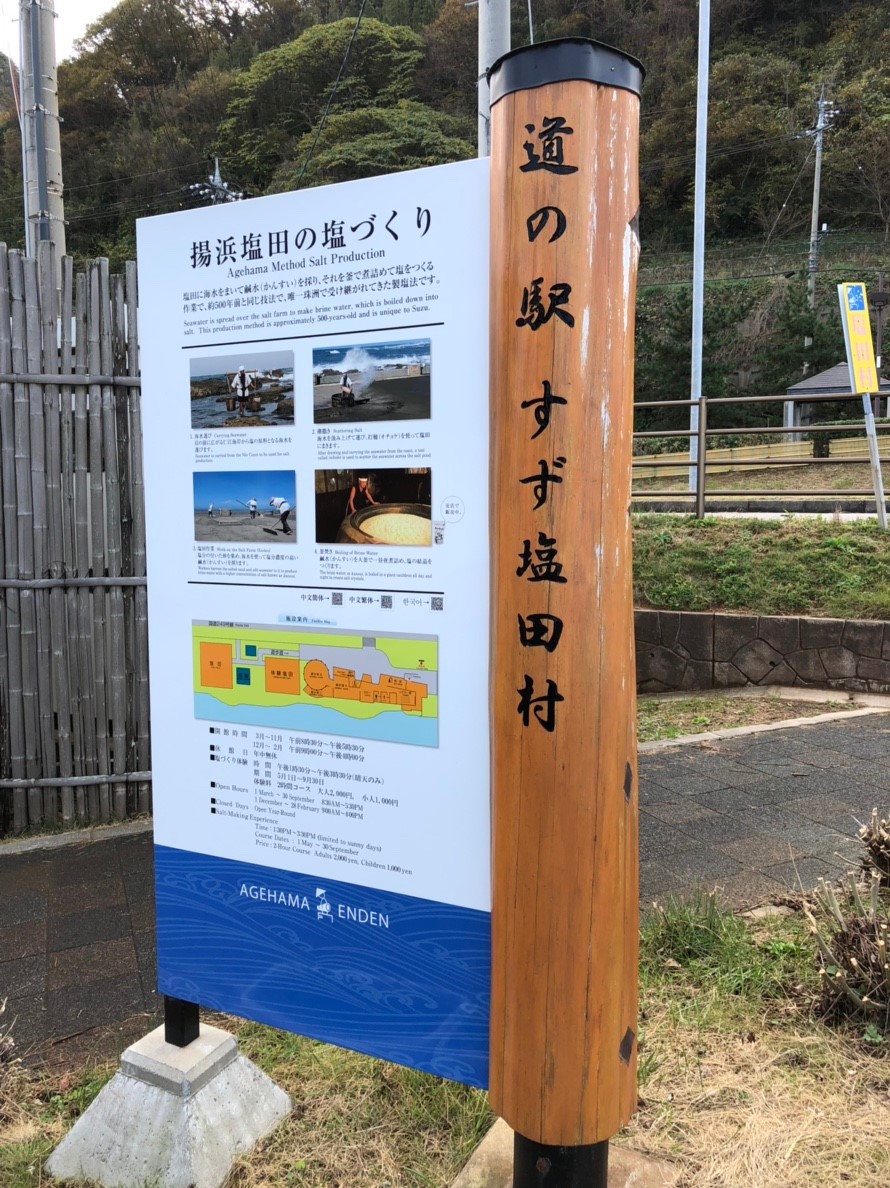 Noto has been producing salt using the method called "agehamashiki" since the Edo period, and salt production in endenmura is still being carried out.
It is a very time-consuming process of pumping seawater, sprinkling it on salt sand, drying it with the power of the sun and wind, and building it.
I was able to watch a video of the equipment actually used and how to make it, and I was able to hear explanations, so I understood the difficulties of salt making very well.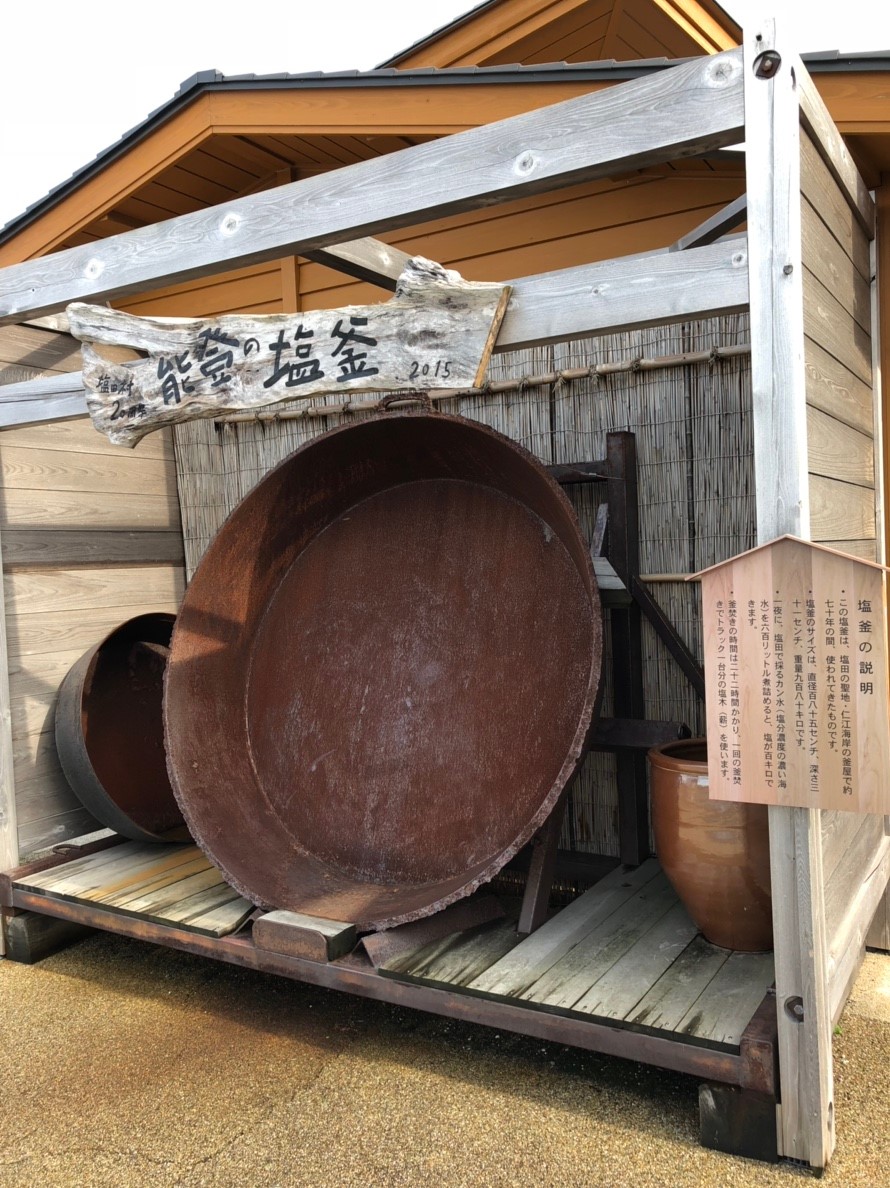 This place is famous for its location on the rare NHK morning TV series "MARE" in Japan.
Rare salt has plenty of umami
It is said that they spread sand on this wide salt field, pump seawater and dry it.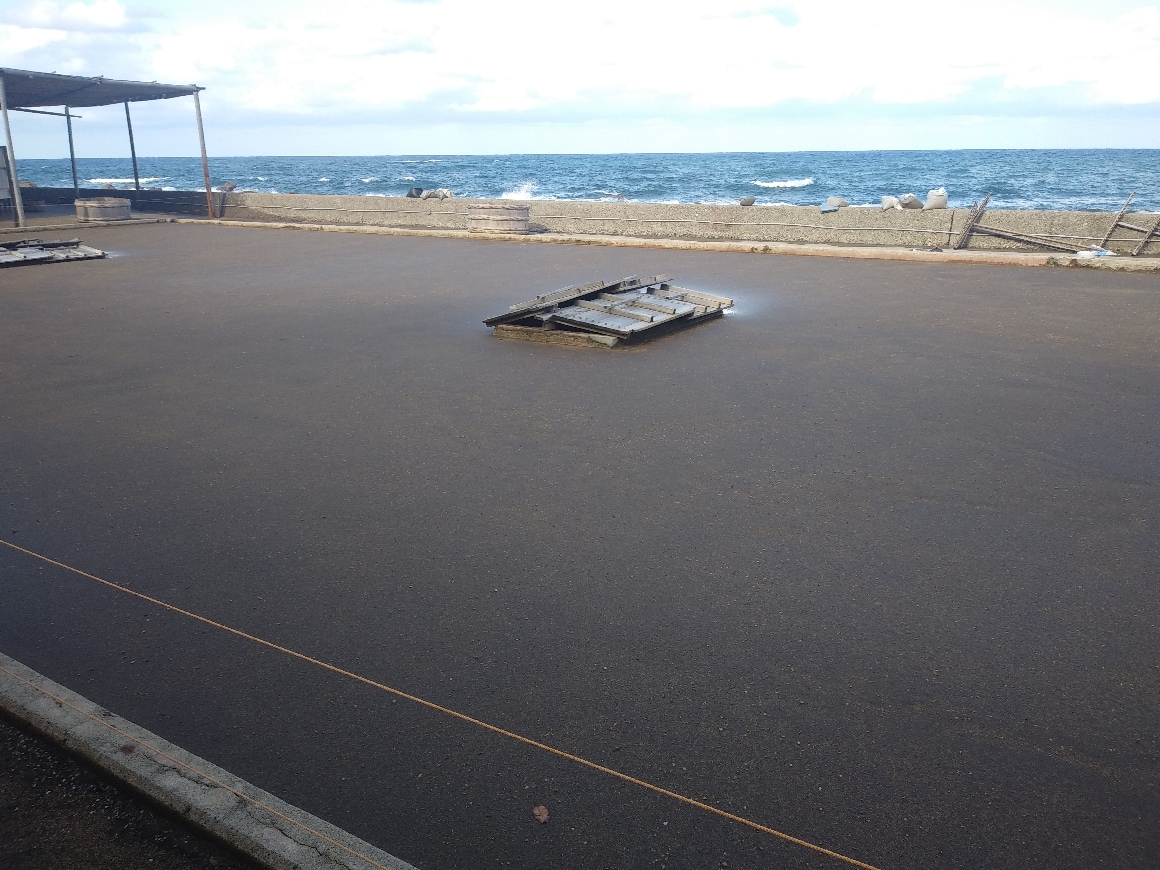 It is said that craftsmen pump seawater in tubs. You have to pump it over and over, which is a difficult task.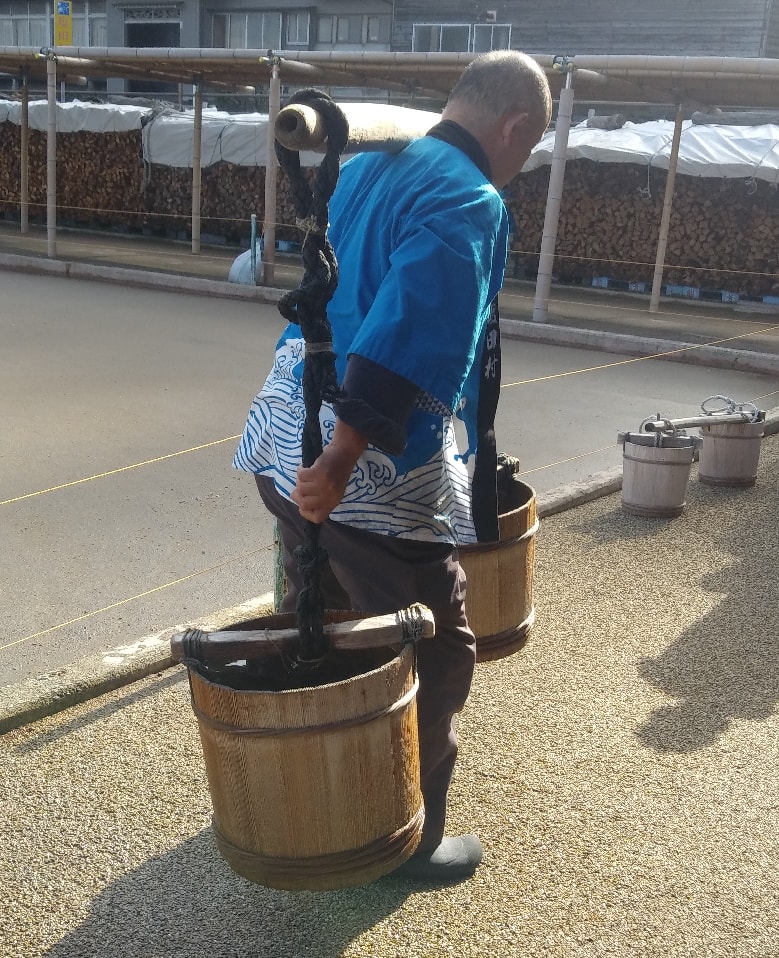 It's outdoor, so it's said that it will start over if it rains ... It is said that the salt produced by the deep-fried beach style is low in production and very rare.
After drying, they will cook in a kettle.
Next to the salt field, there is a kettle-fired kettle house.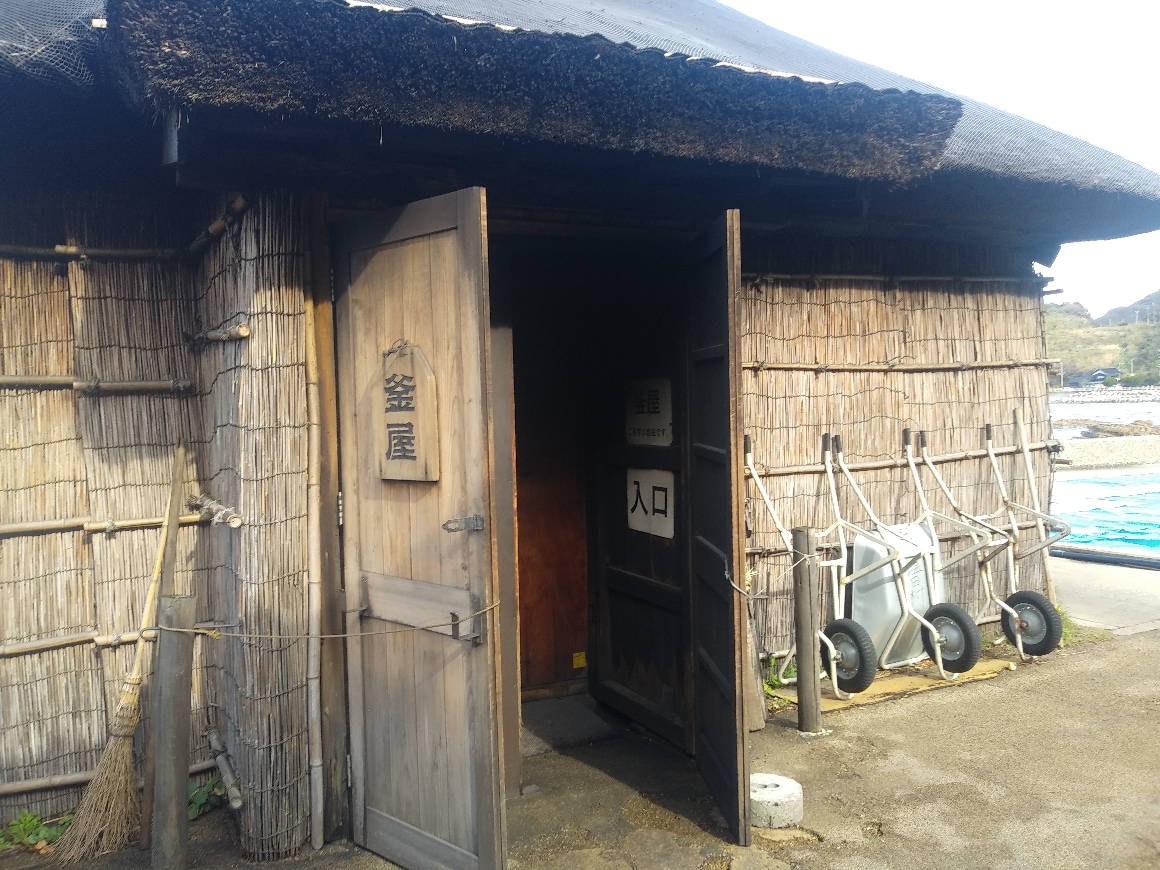 When entering, there is a large kettle, and he seems to work here for 17 hours without sleeping.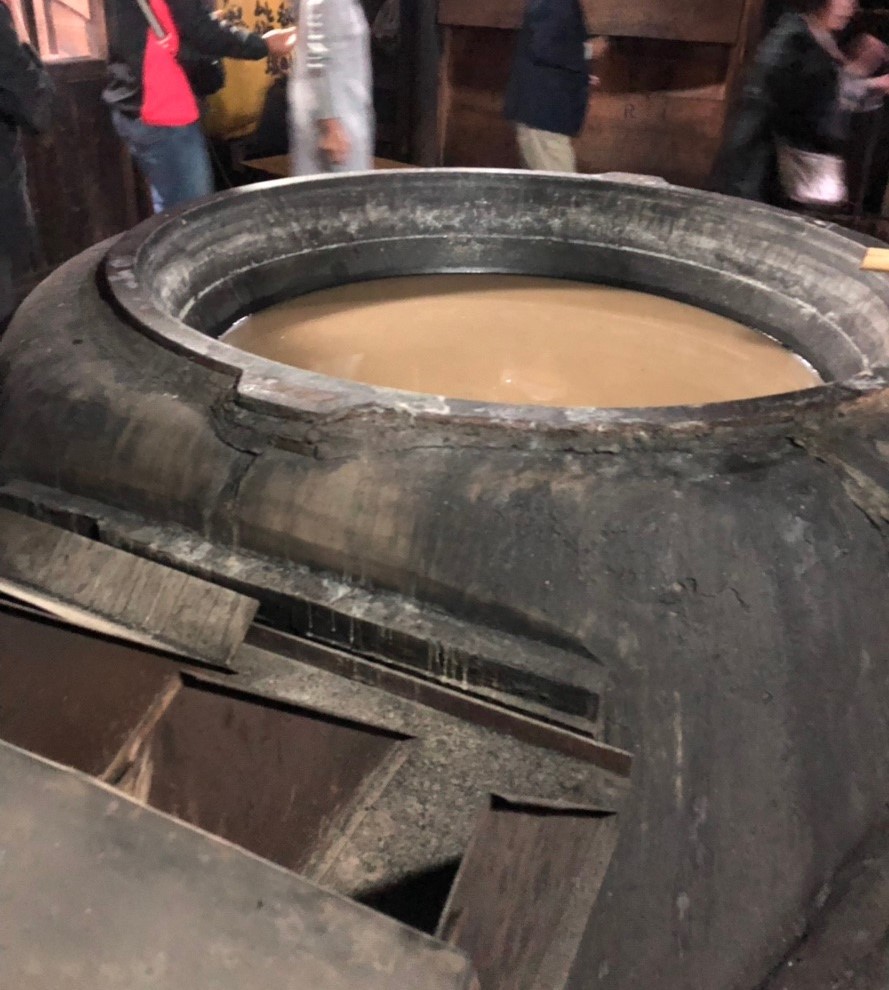 After the water evaporates, salt is finally formed! It really takes time.
The resulting salt has a solid grain and plenty of umami.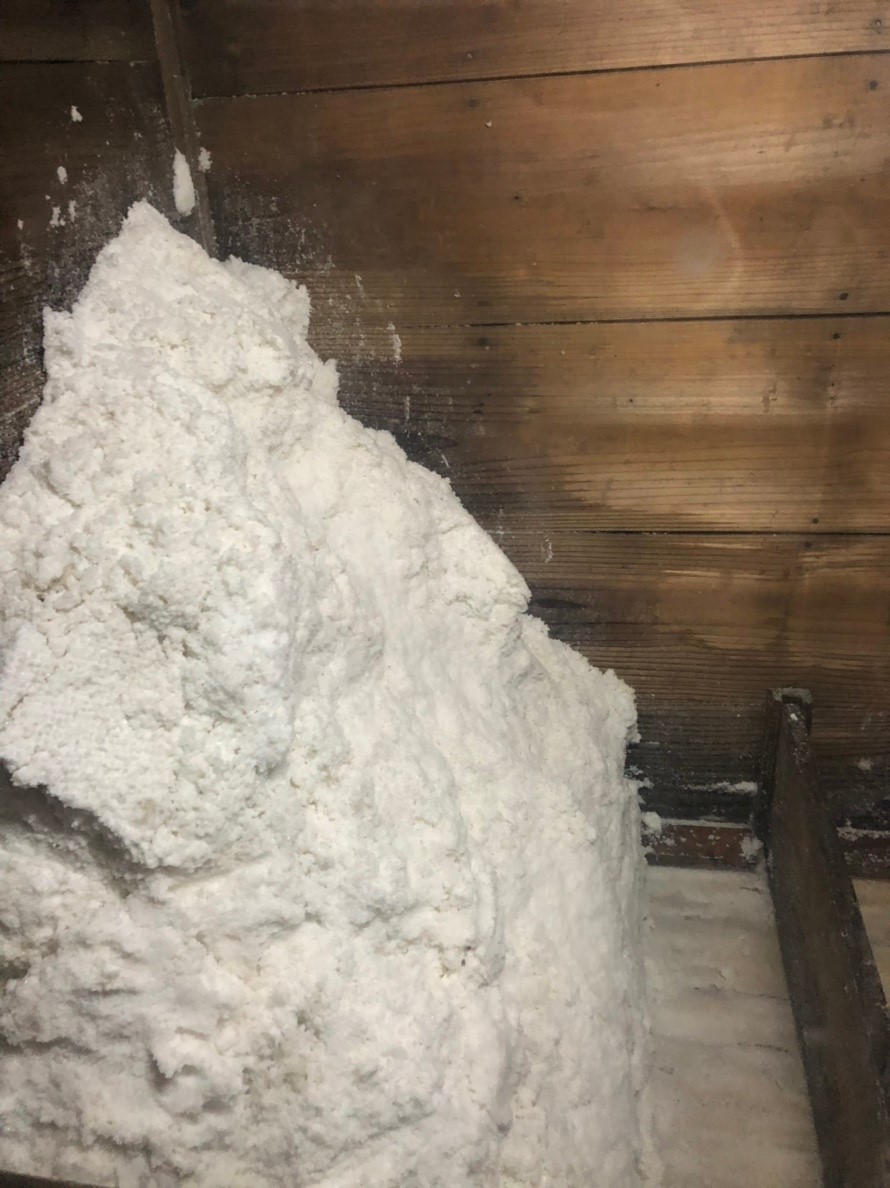 I had salted potatoes, but the taste of the potatoes increased with a slight salty taste.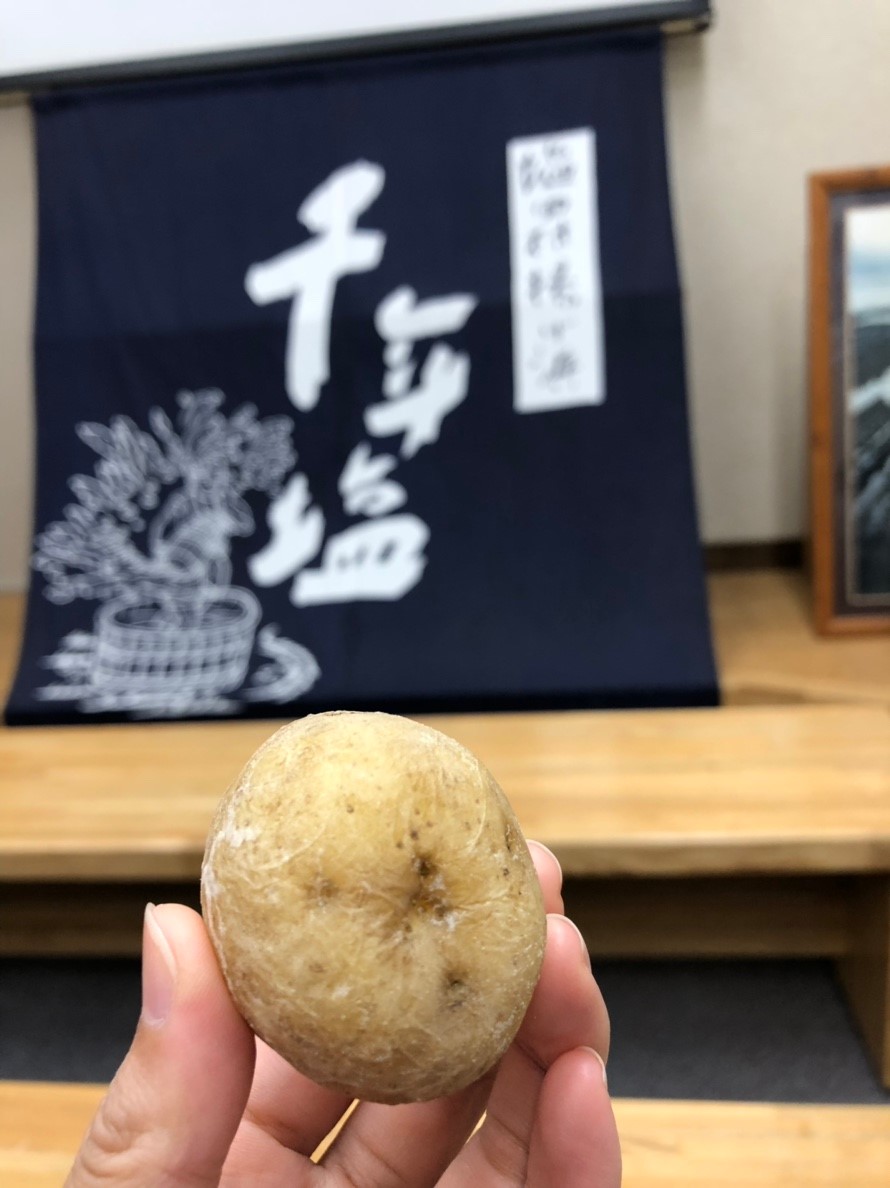 You can also buy salt at endenmura! It's more expensive than ordinary salt, but once you know the recipe, it's convinced.
From May to September, if you make a reservation in advance, you can experience salt making. You can make your own original salt. It will be a memorial!
"Rokugozaki Lighthouse '' selected as one of Japan's 50 lighthouses
Next is the lighthouse in Suzu City.
Rokuzaki Lighthouse at the tip of Noto.
The lighthouse is located on a hill, so get off the car and walk along the road leading to the private house.
Unfortunately it was raining and I forgot to take a picture, but I will walk on a slope with a slope for about 5 minutes, so be prepared!
When you climb, you will see this monument.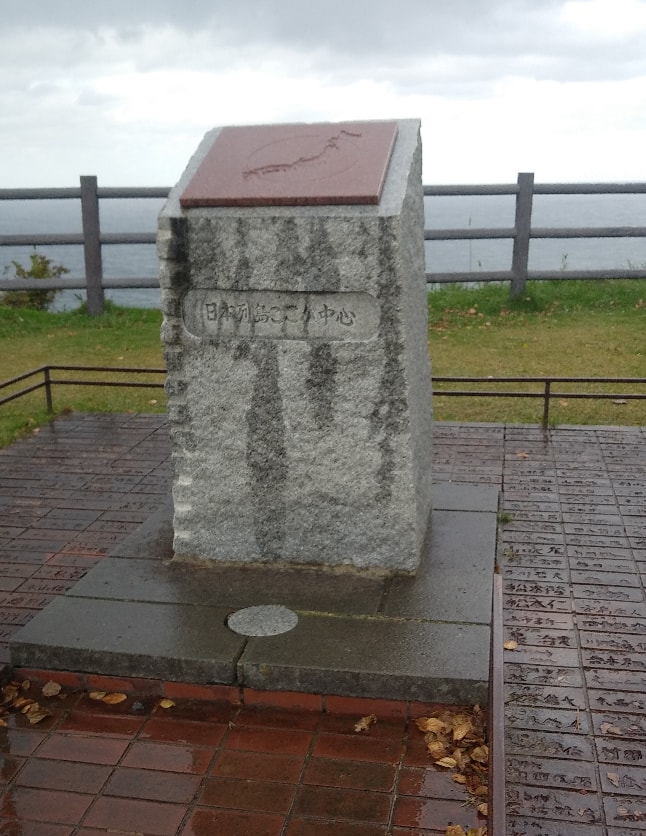 It is engraved "This is the center of the Japanese archipelago." The center of gravity of the Japanese archipelago seems to be located further offshore, but seems to be located as the closest position there.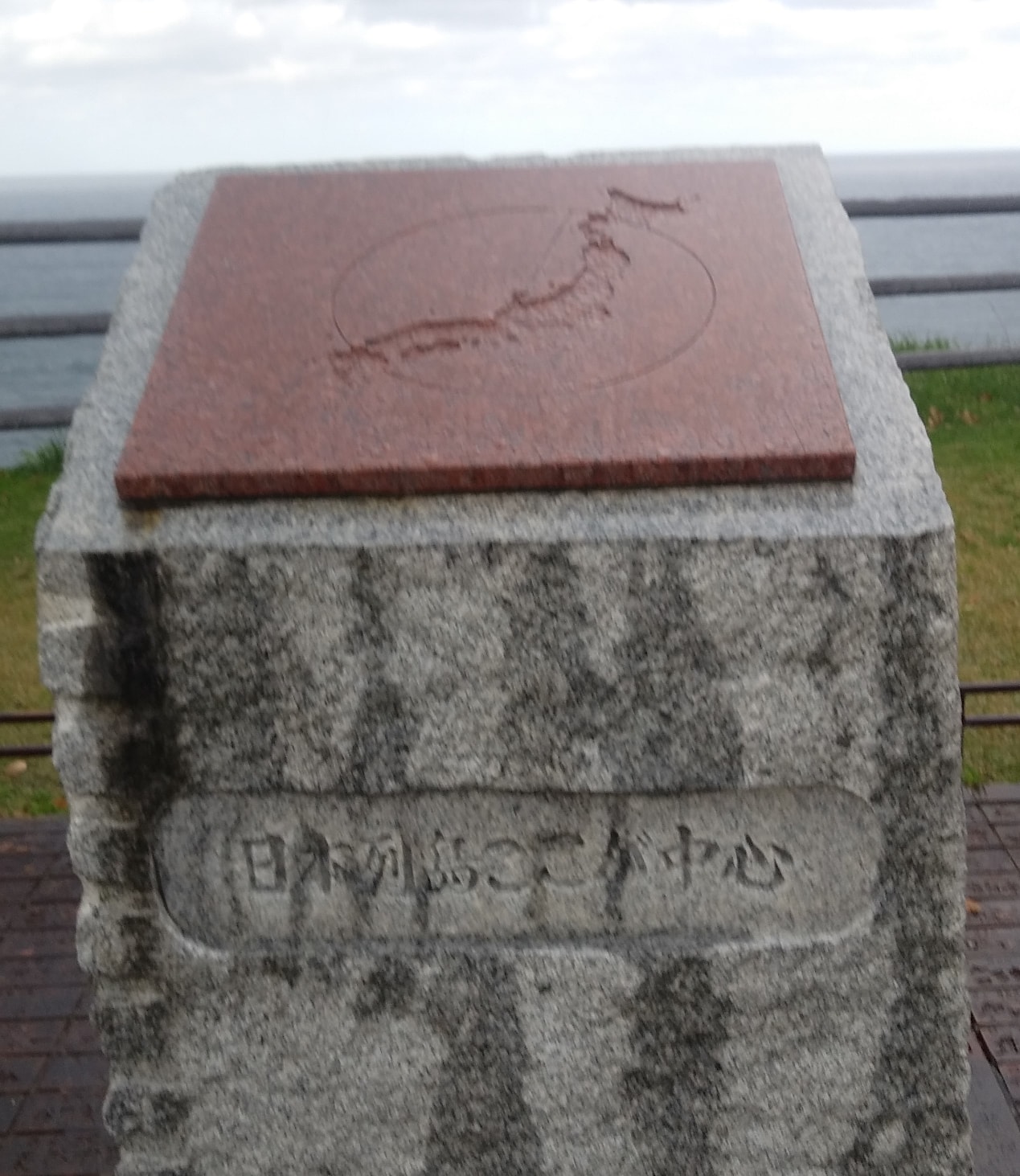 And the white lighthouse which was built at the tip of the plain.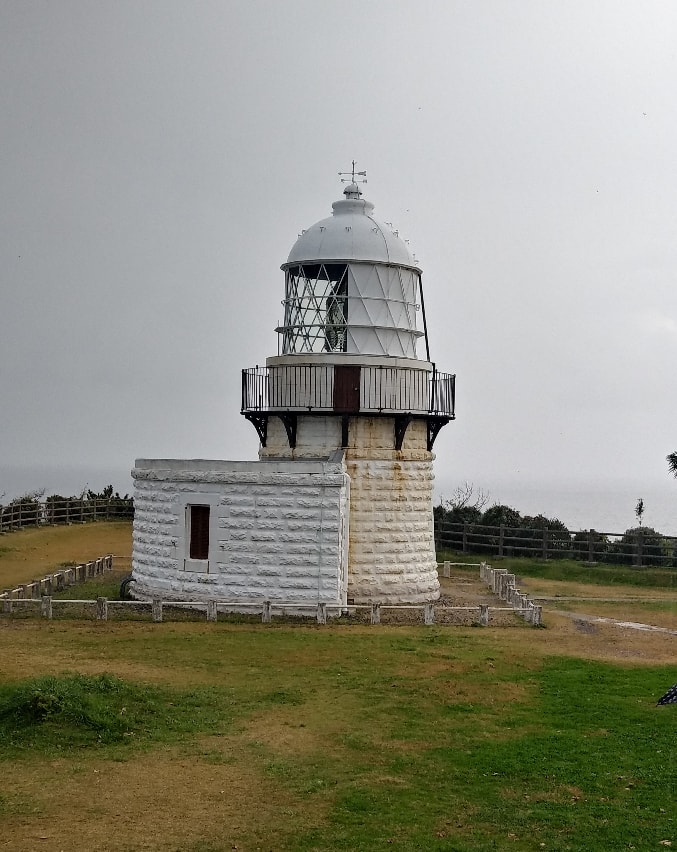 This lighthouse was built by British people during the Meiji era.
It's a famous place where you can see "Asahi rising from the sea" and "Sunset over the sea" from the same place.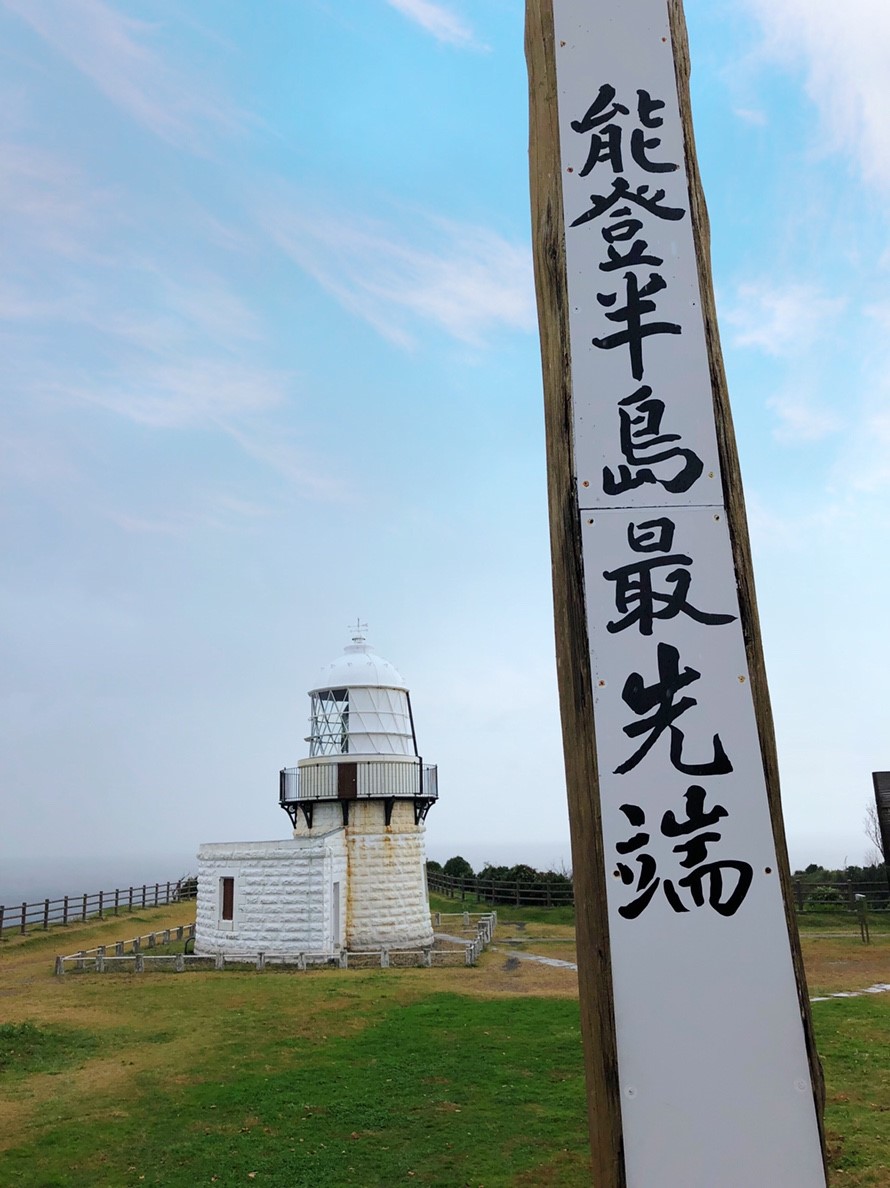 Although it is not a very large lighthouse, the appearance of standing on the sea in the background felt somewhat dignified.
This lighthouse has been selected as one of the 50 lighthouses in Japan, and the only symbol in Japan is the chrysanthemum of the chrysanthemum, a symbol of Japan.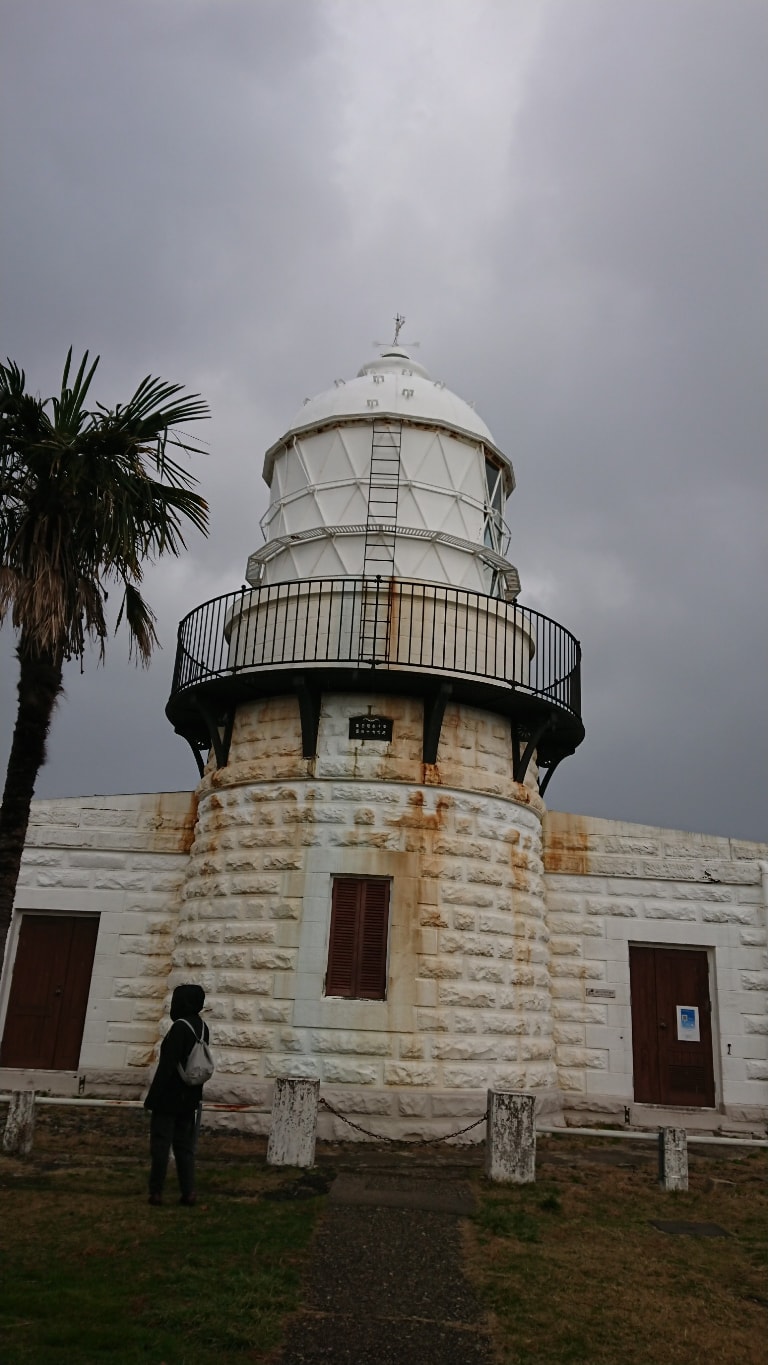 There was a crest in front of the lighthouse.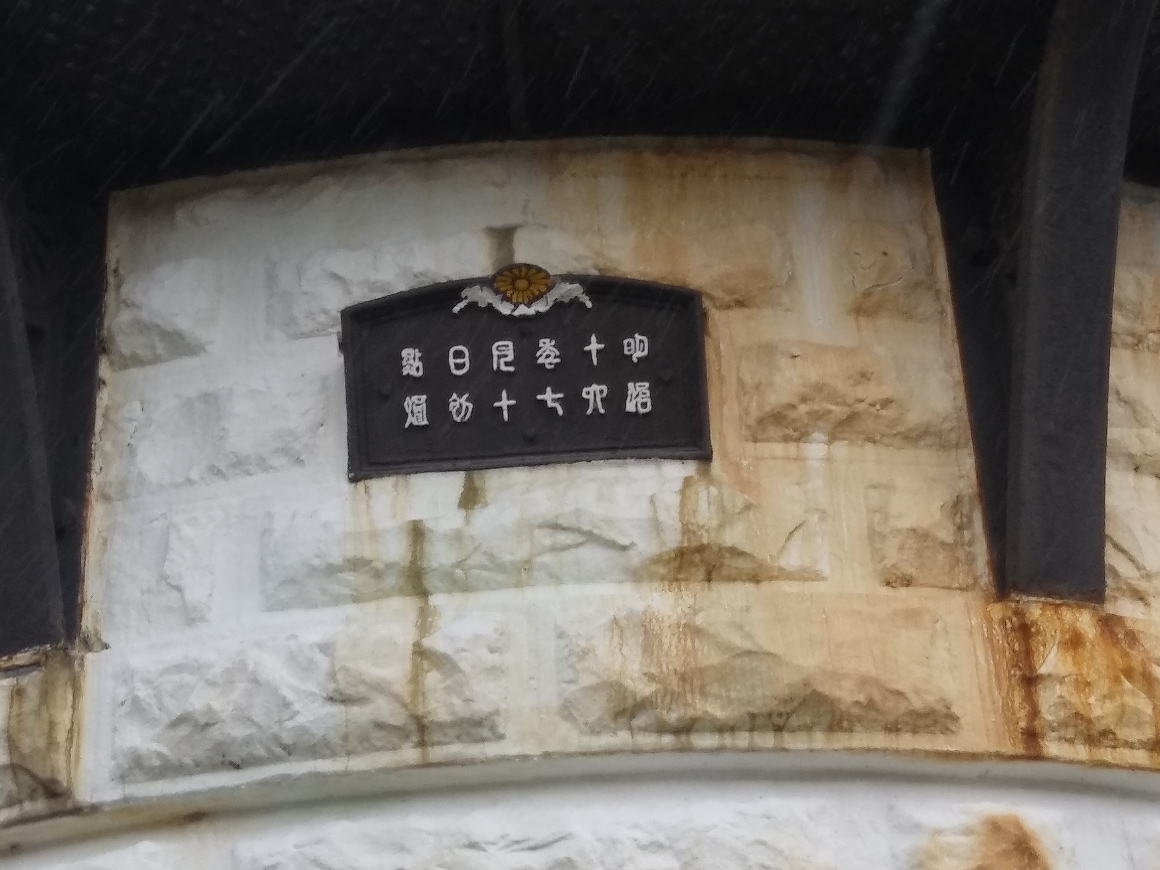 From the hill with the lighthouse, I could see the Sea of Japan well. I think it 's very refreshing on a sunny day!
How was it?
Both are located in Oku Noto, a place where you can enjoy while feeling the history.
In addition, there are hot springs in Noto Peninsula, so it is good to go around sightseeing when you visit the hot spring resorts.
Both are marked by roadside stations
Endenmura introduced this time is registered at a roadside station.
In addition, the Rokugosaki Lighthouse is close to the Noroshi Michi-no-Eki, so you can leave a car and walk from there.
Michi-no-Eki is a parking lot and toilets that can be used free of charge 24 hours a day to provide a road traffic environment for safe and comfortable use of the roads. A place where specialty products are sold and events are held.
The installation is in each municipality and has been registered by applying to the Ministry of Land, Infrastructure, Transport and Tourism.
There are many Michi-no-Eki all over the country, so you can feel the characteristics of each area.
For more information, please see the Michi-no-Eki Official Homepage.
Detailed information
Name: Michi-no-Eki Suzu endenmura
Address: 1-58-1 Shimizu-cho, Suzu-shi, Ishikawa
Closed: Open all year round
Admission: Adults 100 yen Elementary and junior high schools 50 yen
Homepage: http://enden.jp/(only Japanese)
Name: Rokugosaki Lighthouse
Address: Irumoricho, Suzu City, Ishikawa Prefecture
Reference website: https://www.hot-ishikawa.jp/english/kanko/20006.html