Cherry blossoms are the symbol of spring in Japan. It's really special time!!
Most people spend time with friends, families or colleagus having a picnic under the cherry blossom trees and enjyoying the warmer weather. Additionally, people can enjoy the illuminated tree at night. There are various kinds of cherry blossoms.The beauty of cherry blossoms lasts a week or two. Below are the popular cherry blossom viewing spots. Most of the spots are free, making them affordable places to enjoy the authentic Japanese beauty.
Cherry trees come into bloom at a different time every years.
2019 Sakura Forecast in Tokyo, Yokohama the end of March to early April.
Tokyo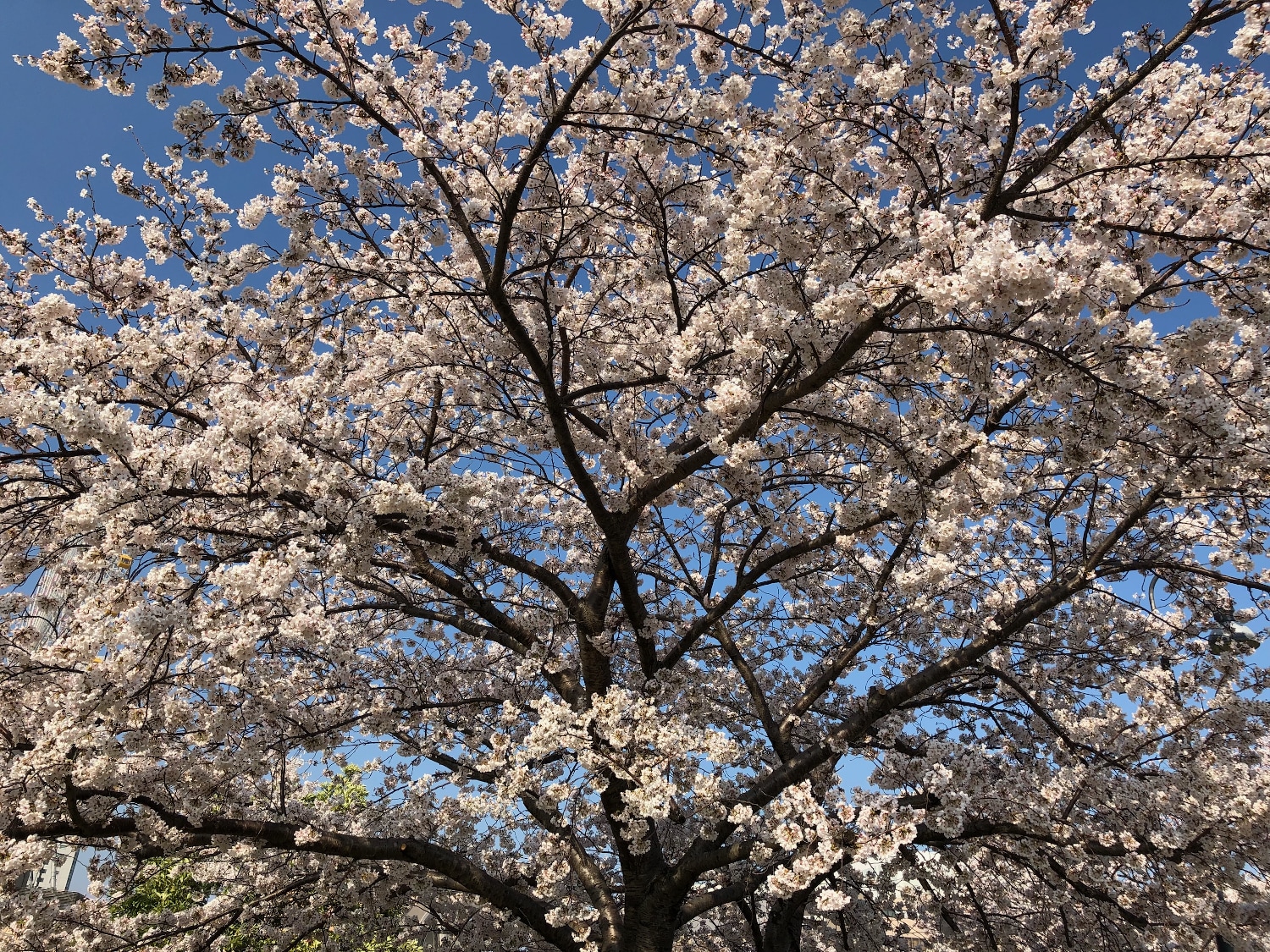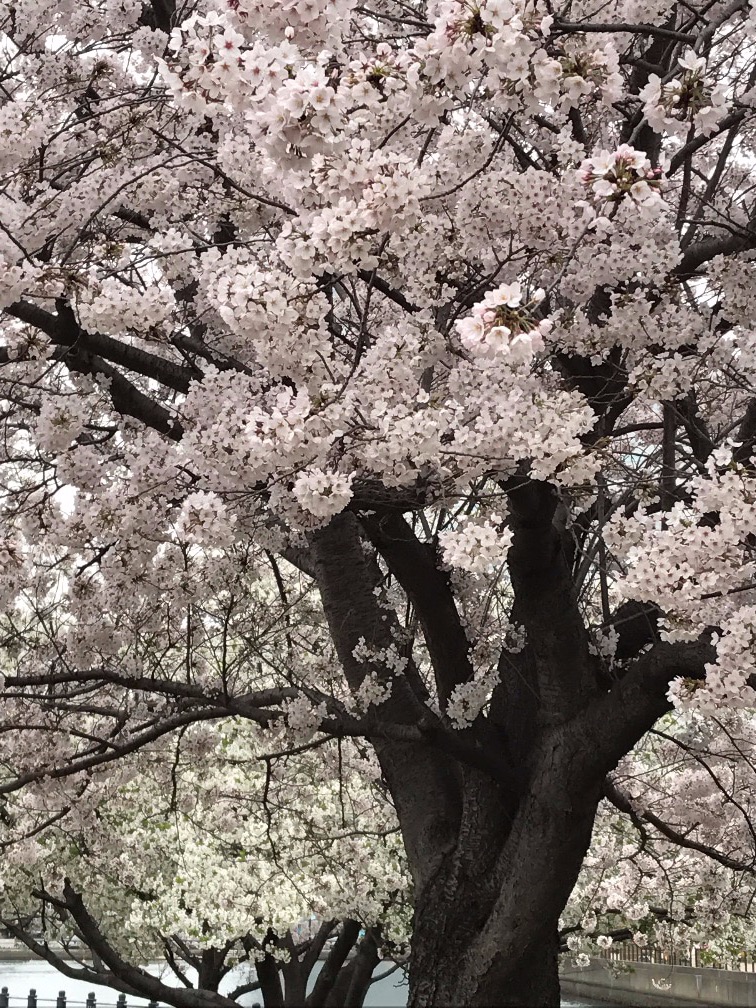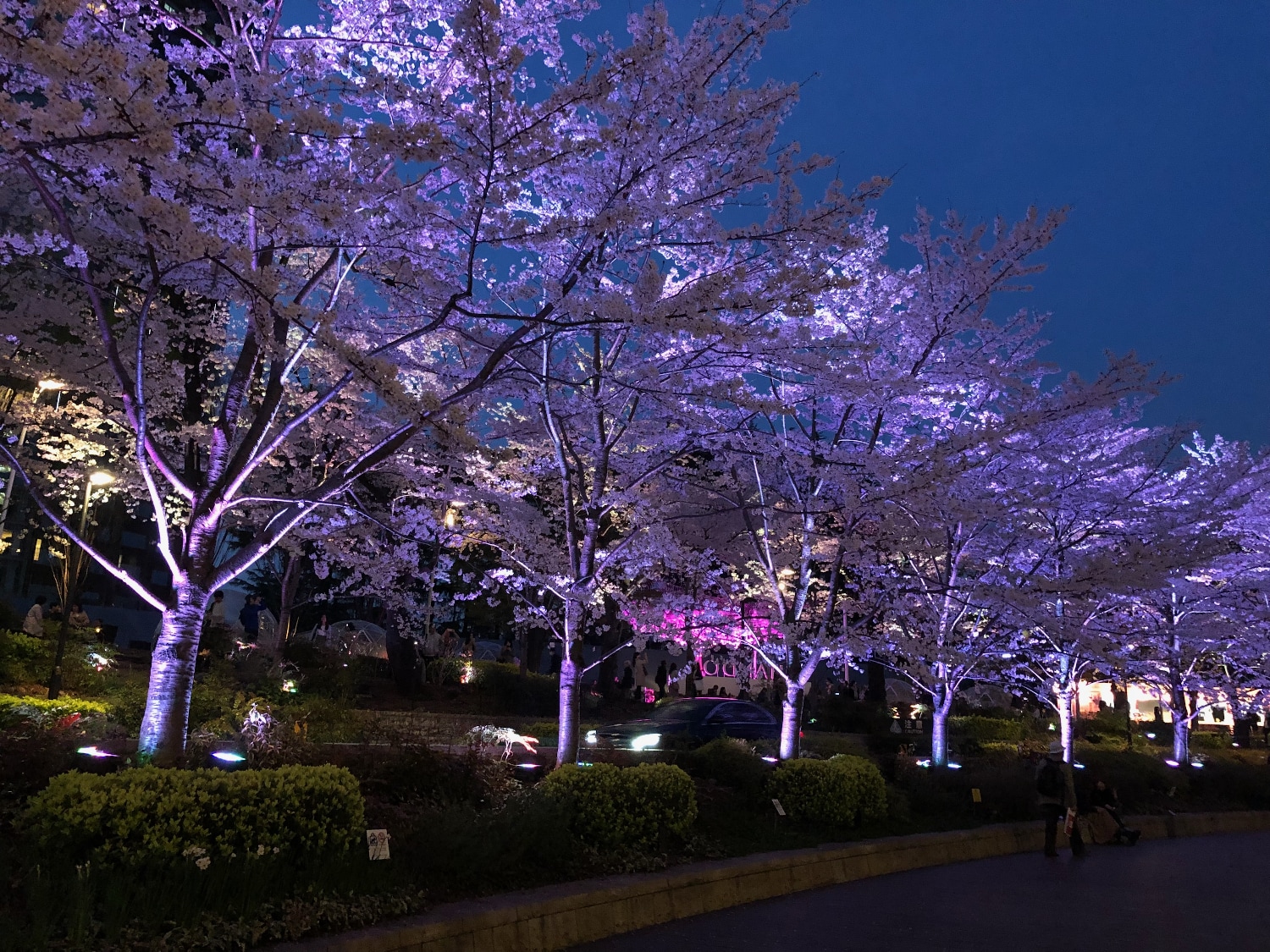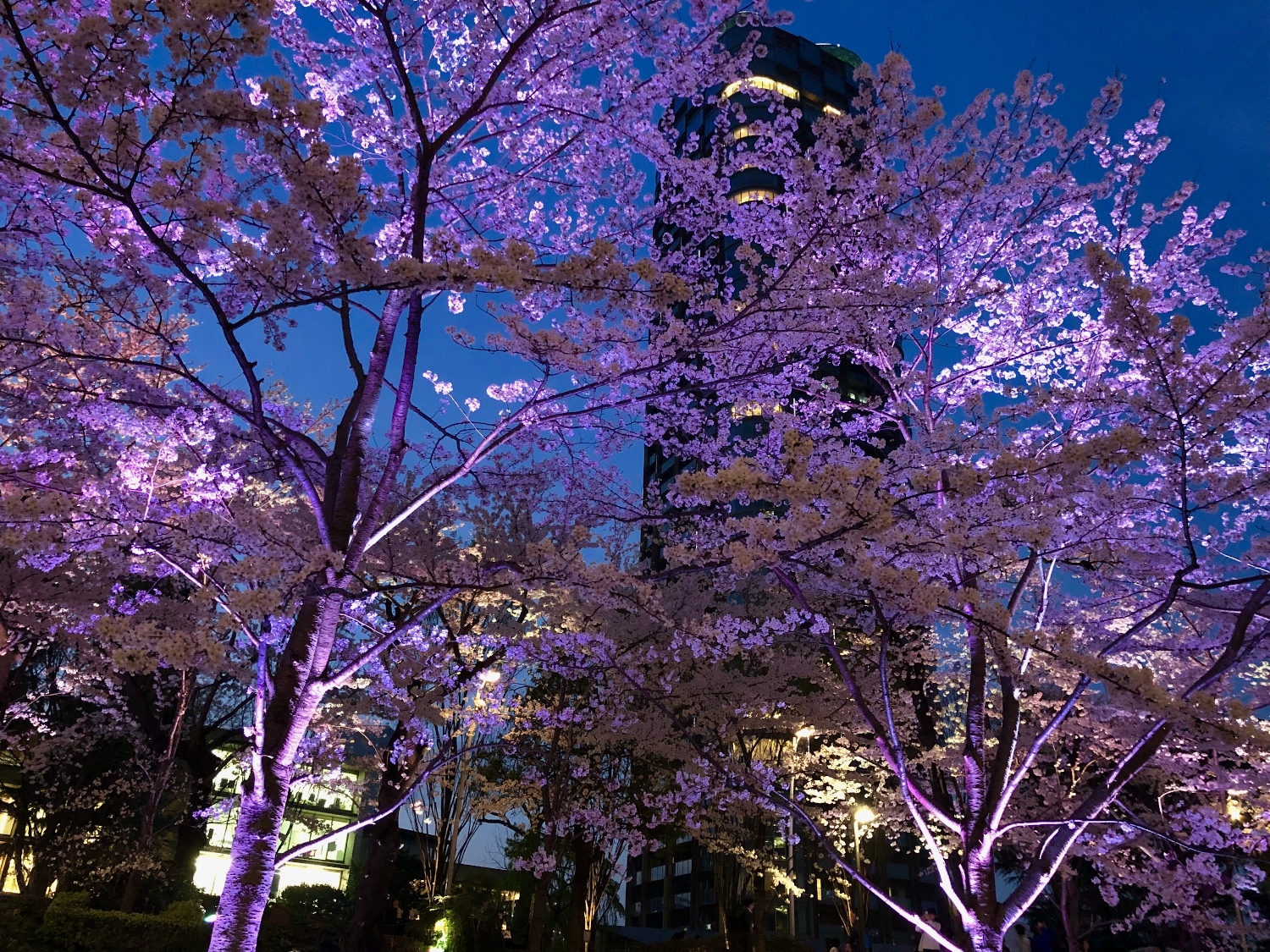 MIDTOWN BLOSSOM 2019
Tokyo Midtown is well known for its 150 cherry trees blossoming every spring. This year as well, it awaits you with a wide variety of events to brighten up spring in the center of Tokyo: "Sakura Café", the outdoor cafe under cherry blossoms; "Light Up Night Sakura Street," the fantastically illuminated cherry trees along the Sakura Street and many more.
Date:March 15 (Fri) - April 14 (Sun), 2019
Lights up:17:00~23:00
Place:Tokyo Midtown Garden
ARK HILLS Cherry blossoms light up
A stunning cherry blossom trees in the area around Ark Hills that is about 1 km in length will be lighted up during the flowering period only. The spectacle of the night cherry blossoms enveloped in a fantastic atmosphere emerging in the production of soft and beautiful light is very romantic. Please enjoy the cherry-blossom viewing at night, showing a totally different expression from the daytime cherry-blossom viewing with the sunshine.
Date:Mid-March to early April
Lights up:17:00~22:00
Place:
Mikata road surrounding the site of Ark Hills (Okazaka - Spain slope)

Izumi Garden (operated: Sumitomo Real Estate Co., Ltd.) Previous Izumi Street etc.
https://www.arkhills.com/en/events/2019/03/003922.html
Cherry tree light up Roppongi Hills and Mori Garden
It is a bit different from the daytime cherry-blossom viewing enjoyed in spring sunshine, a night-cherry blossom where you can enjoy a fantastic atmosphere. In the Mori Garden, a migratory Japanese garden, you can enjoy the cherry blossoms at night by feeling nature such as Mori Pond, babbling of the Takinogawa River.
Date:Mid-March to early April
Lights up:17: 30-23: 00
Place:
Mouri garden

Roppongi Sakurazaka
Meguro River
As one of the main cherry blossom viewing spots in Tokyo. Along both sides of the Meguro River for about 3.8km, about 700 Yoshino cherry trees will be in full bloom. Upstream, where the river is narrow, the trees overlap to create a pink canopy.
Date :March 23 (Wed) - April 10 (wed), 2019
Lights up:17:00~21:00
Place:Nakameguro
Chidorigahuchi
A famous spot for viewing sakura cherry blossoms, Chidorigafuchi is a part of the imperial palace moat. During the Chiyoda Sakura Festival, held every year from the beginning of March through the end of April, the sakura tree branches are lit up with LED lights, and look beautiful as they reach down for the water. A highly recommended night ride in one of the sakura viewing boats allows you to gaze up from below at the flowers.
Date:March 27 (Wed) - April 7 (sun), 2019
Lights up:18:00~22:00
Place:Hanzomon
Ueno Park
The park stands on ground originally owned by Toeizan Kaneiji Temple. Also the cherry blossoms, pond, and other natural scenery. There is a boat terminal by Shinobazu Pond, and you can enjoy a boat ride in the middle of nature except during winter.
Date:Late March to early April
Lights up:17:30~20:00
Place:Ueno
Yasukuni Jinja
Yasukuni-jinja Shrine is also known for its cherry blossoms. Over 600 cherry blossom trees have been planted at Yasukuni-jinja including Kanzakura, Fujizakura, and weeping cherry trees. The shrine is crowded with visitors during cherry blossom season.
Date:Late March to mid-April
Place:Kudanshita
Inokashira Park
Inokashira Park was opened in 1917 as the first suburban park in Japan. The park is a great place to spend your time in any season. In spring, you can see the cherry blossoms from Nanai Bridge.
Date:Late March to early April
Lights up:18:00~22:00
Place:Kichijoji
Rikugien Garden
The symbol of Rikugien Garden in the spring is after all the weeping cherry tree. The breathtaking tree that looks like a waterfall has a height of 15 meters and a width of 20 meters. There is also an illumination for a limited time, and you can enjoy a dream-like view of the cherry blossoms glowing in the dark of night.
Date:March. 21 (thu) to April. 3 (wed), 2019
Place:Komagome
Yokohama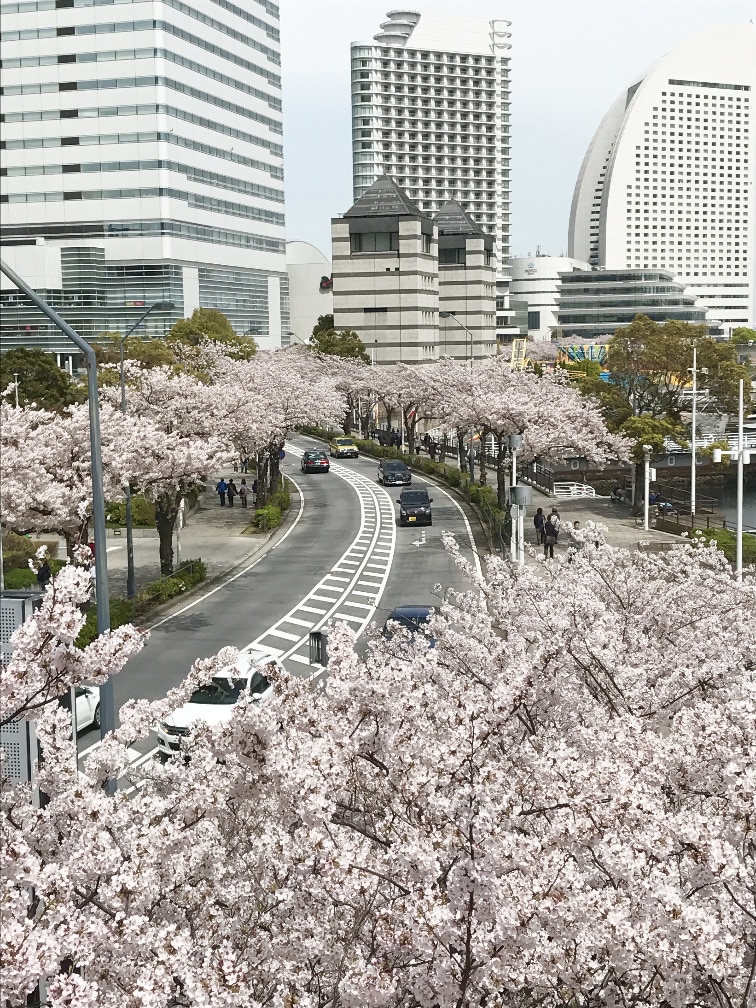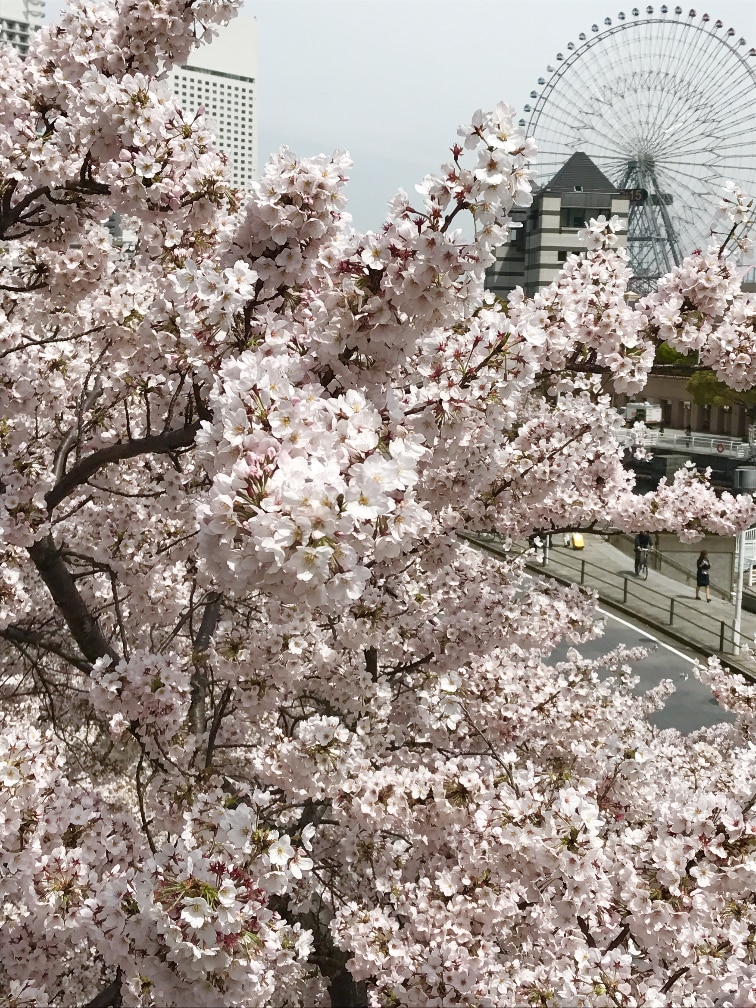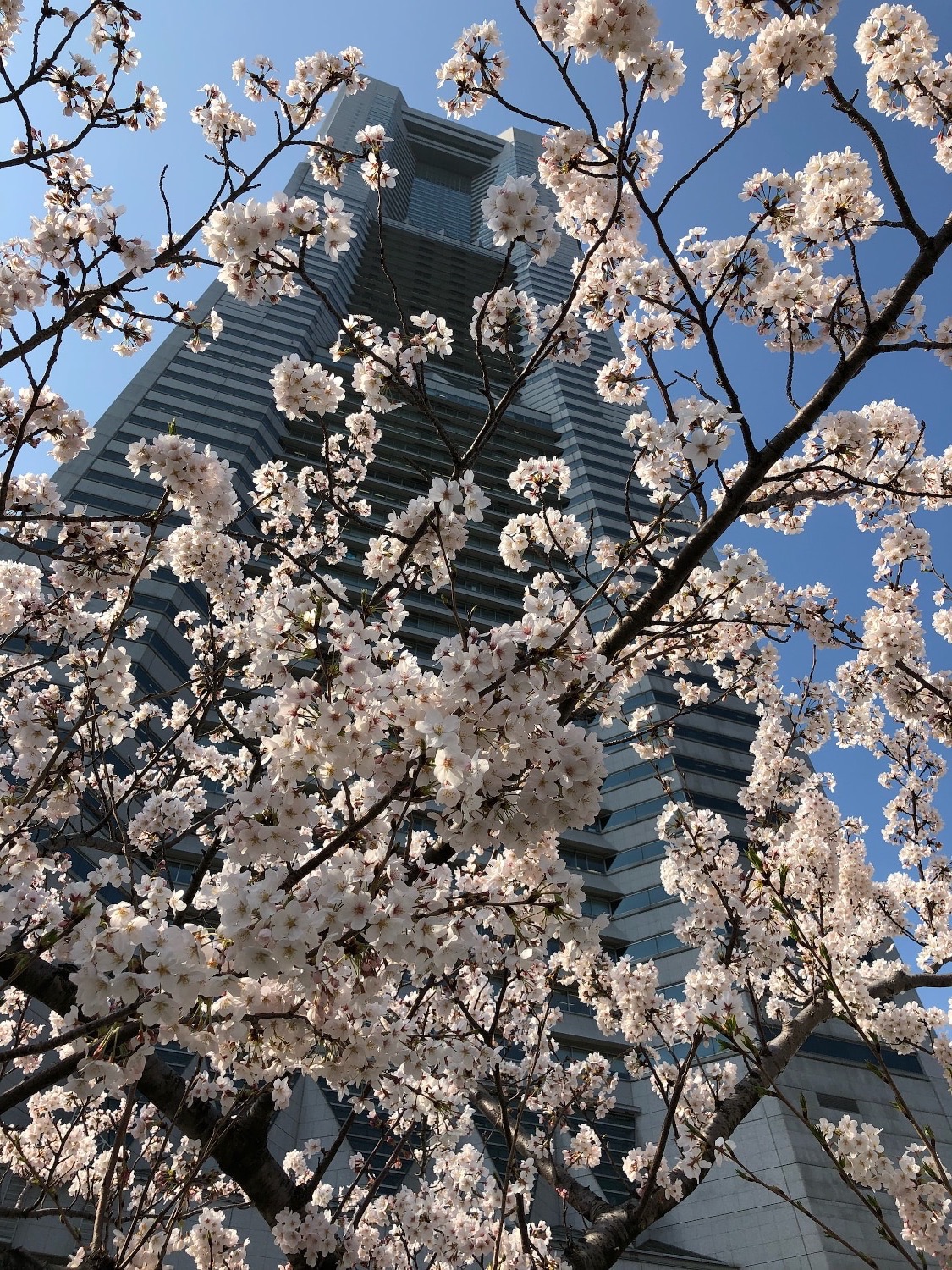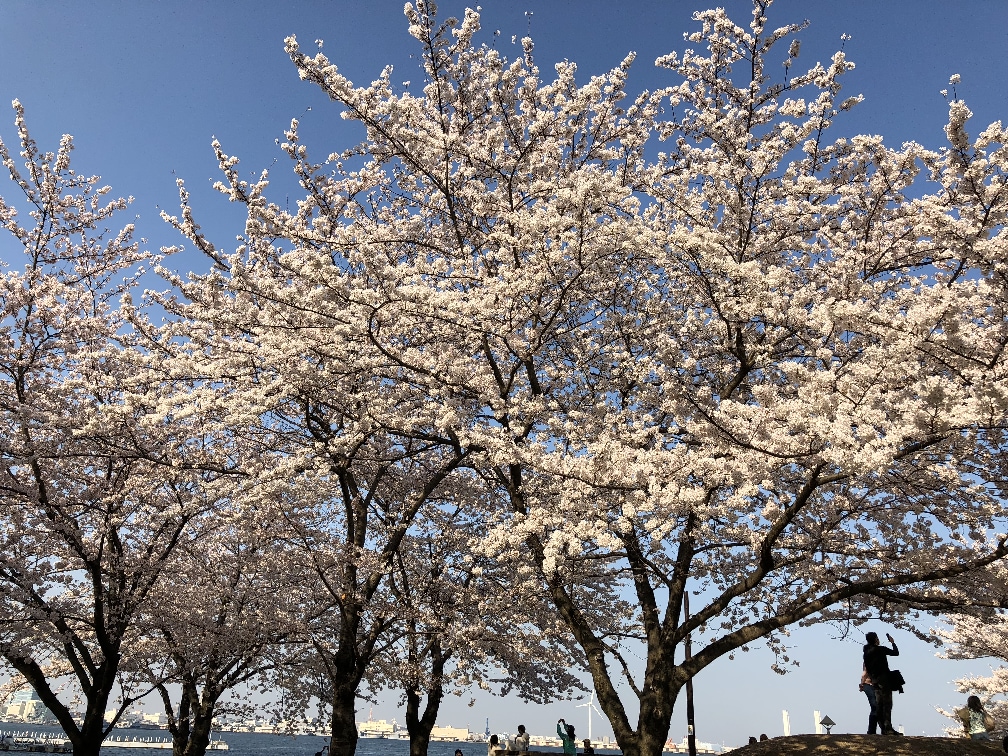 MinatoMirai21 Sakura Festa (Cherry Blossom Festival) 2019
"Sakura-dori" is a 500m of cherry‐tree‐lined street stretching over Minato Mirai 21 area. "Kishamichi Promenade" is a boardwalk consisted of three bridges over the sea which was former railway track. From both viewing spots, the fusion of the modern skyscrapers of Minato Mirai and the beautiful cherry blossoms can be enjoyed.During the Festa, cherry blossoms on the Sakura-dori will be illuminated by LED lights.
Date:March.23(Sat) to 31 (Sun), 2019
Place:Minatomirai/Sakuragicho
Ookagawa Sakura Festival 2019
Over 200 cherry blossom trees decorate the river banks on both sides, creating one of the most outstanding cherry blossom viewing sights in Yokohama. The cherry blossom viewing can also be enjoyed from "Ohanami Cruise" boats, which cruise under the cherry blossom tunnel!
Date:March. 23 (sat) to April. 10 (wed), 2019
Lights up:18:00~22:00
Place:Sakuragicho
Sankeien Garden Cherry Blossom Night Viewing 2019
The vast traditional Japanese garden covering over 175,000 sqm. with historical buildings across Japan. The garden features numerous cherry blossom trees around the pond, offering the beautiful scenery of the authentic Japanese Spring. "Sakura (cherry blossom) Ice Cream" at the rest house is also a must-have of this season.
Date:March. 22 (fri) to 31 (sun), 2019
Place:Honmoku/Motomachi/Yamate
KAMONYAMA PARK
From Kamonyama Park, located on a hill 15 minutes' walk from Sakuragicho Station, you can look out over the high rise buildings of Minatomirai 21 down below. The park is also a famous place for cherry blossom viewing, and in the square, surrounded by cherry trees, a monument to Naosuke Ii gazes down over the port of Yokohama, to the opening of which he contributed. In cherry blossom season, many people come to view the flowers, and it is one of Yokohama's most popular spots for cherry blossom viewing parties.
Date:Late March to early April
Place:Sakuragicho