Asakusa is popular among foreign tourists and is famous for Kaminarimon!
There is a very popular pancake in Asakusa!
I went to a popular store that sold out before it opened.
Long queue! You should get the waiting ticket
This time we visited the cafe "BENITSURU" that opened in Asakusa in the summer of 2017.
It seems that it was initially a café named "Flamingo," but the predecessor retired, and his son took over and opened it under the name "BENITSURU."
"Flamingo" is "BENITSURU" in Japanese!
It's a perfect naming.
This cafe has a Japanese style, so that matches the streets of Asakusa.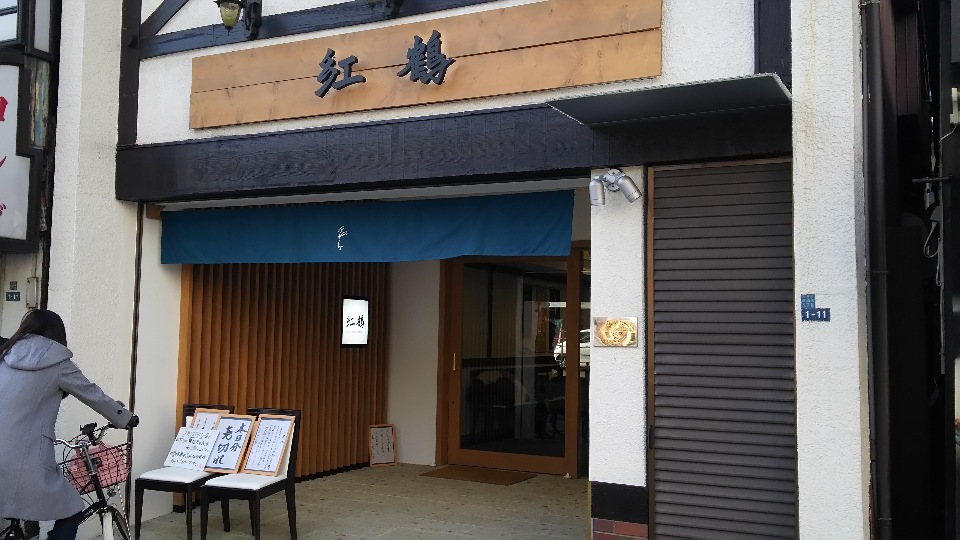 The shop located on the main street, so it is very easy to find out.
... Because the store opened at 10:30, there is a waiting queue in front of the store.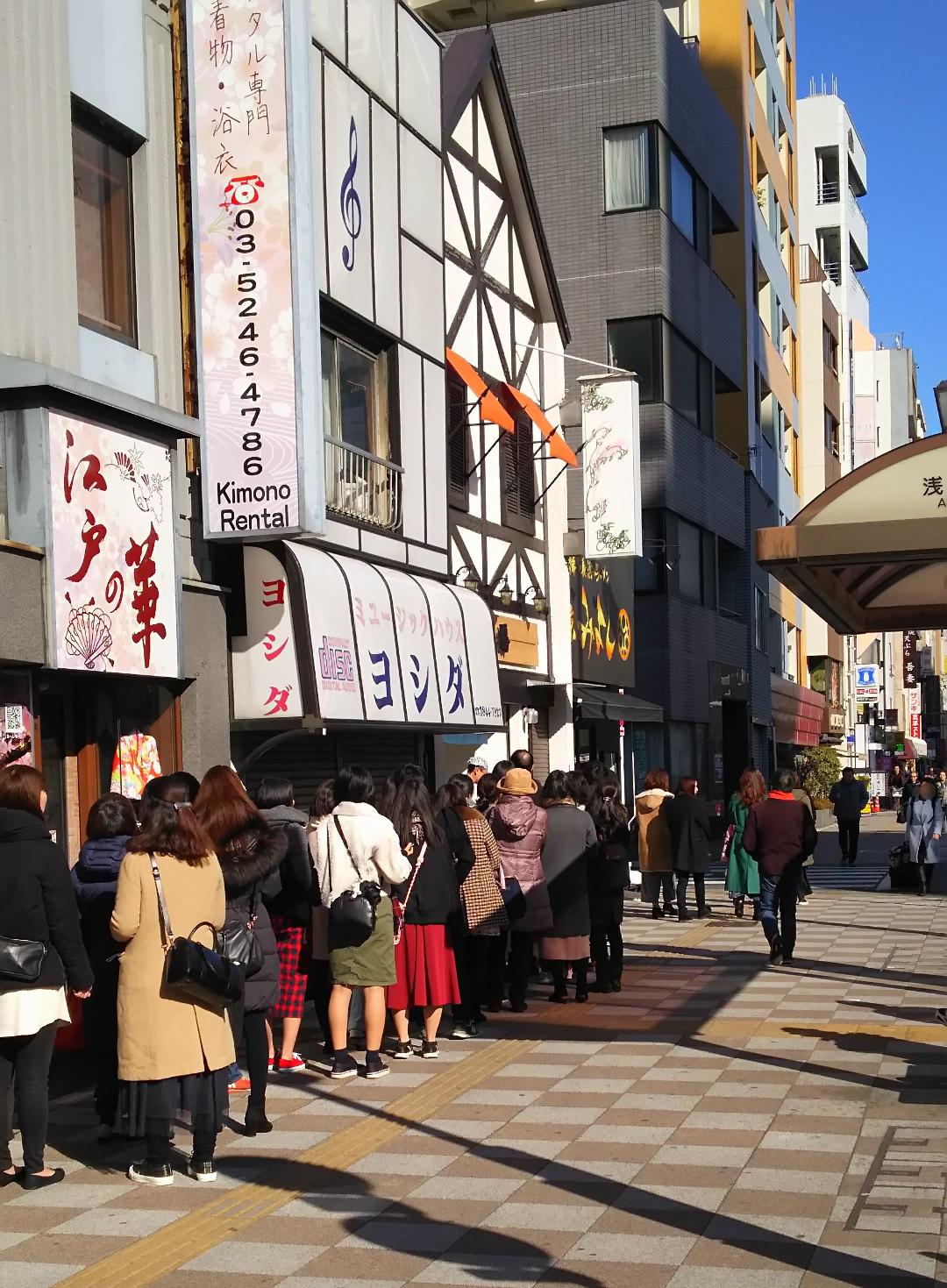 At the cafe, because the chef is the owner and operating only by him, about 60 pancakes can be made per day as a maximum.
Therefore, he is using the numbered ticket system.
Reservation cannot be made by phone nor online, and a numbered ticket will distribute from 10:00 on the day before opening.
Everyone will line up in the morning to get a numbered ticket!!
This time I asked about a holiday. We arrived at the store around 9:20 in the morning, but there were already about 20 people.
After that, people came one after another, so the time to get pancakes seemed to change. It's even by a difference of 5 minutes.
For the reservation, the owner will ask you the number of people and the preferred pickup time one by one.
If I ask, "In the earliest time!" he wrote 13:30 ...
Even if you can get pancakes in the early afternoon, about 2-4 people will be guided into the store every 30 minutes.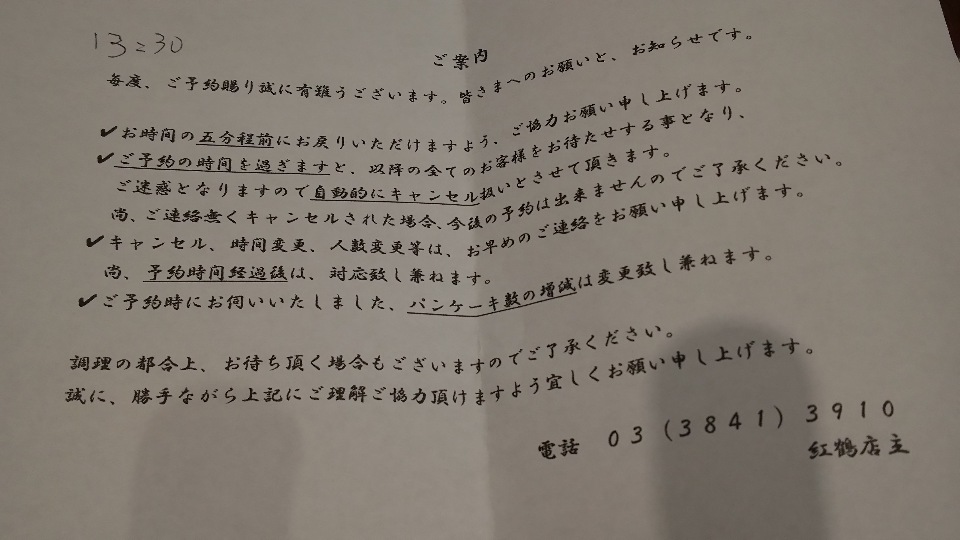 Get a numbered ticket, then walk around Asakusa until time.
Finally entering the store
Arrives about 5 minutes before the reservation time and opens the store door.
A woman asked, "Hashimoto-Sama?" Because it is a reservation system, they will recognize you right away.
There were about two groups in the restaurant.
Since pancakes baked after we order, it takes time, so they will not allow a large number of people to enter even if seats are available.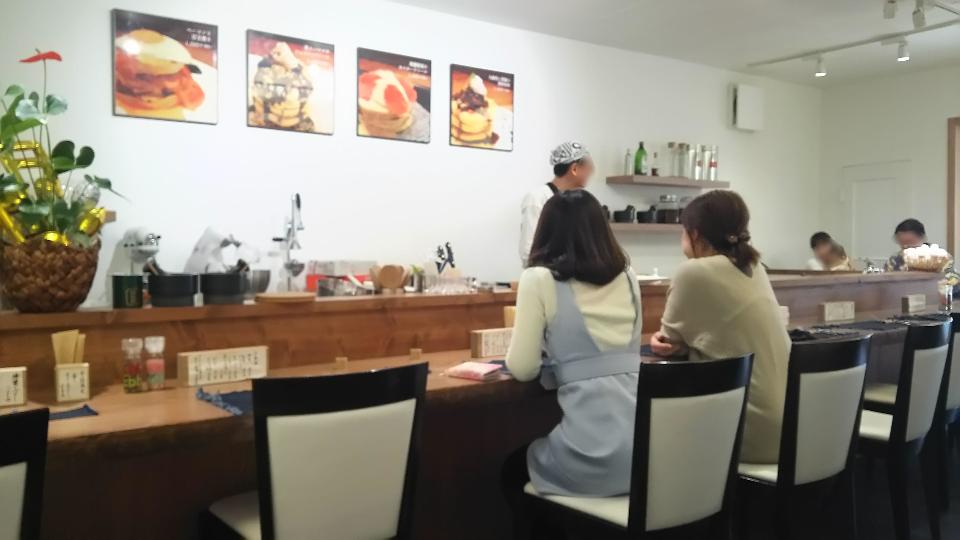 There are only counter seats in the store.
There is a chair behind the counter where you can put your luggage or bag.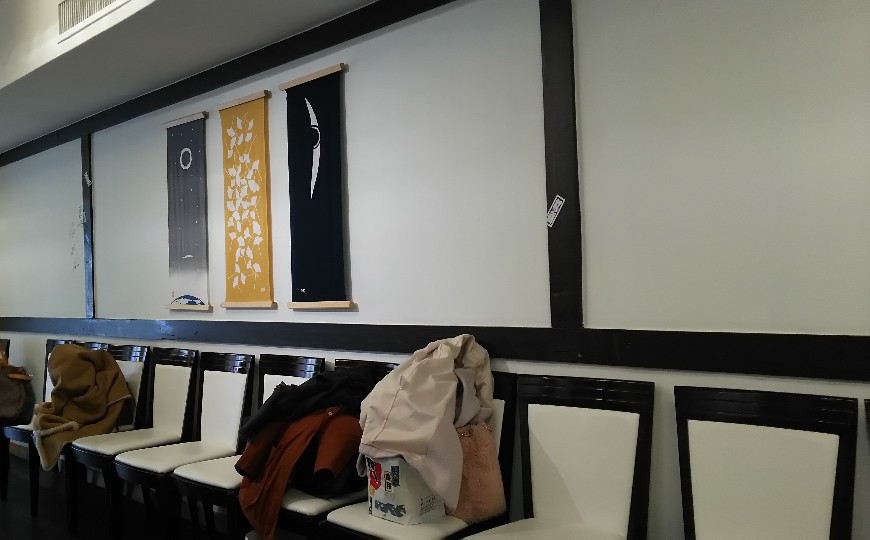 So let's order it now.
In addition to honey pancake and butter one, there are five types of pancakes.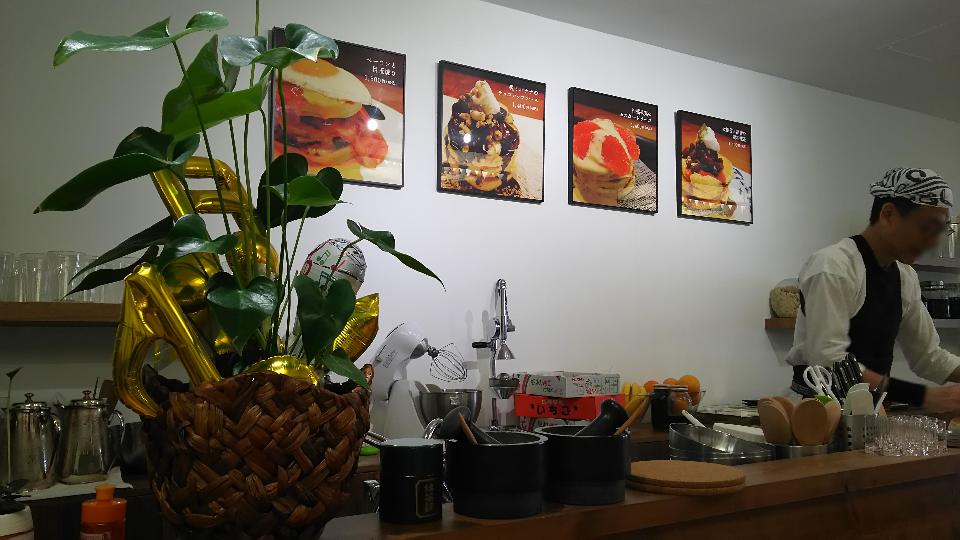 It seems that you can also add toppings.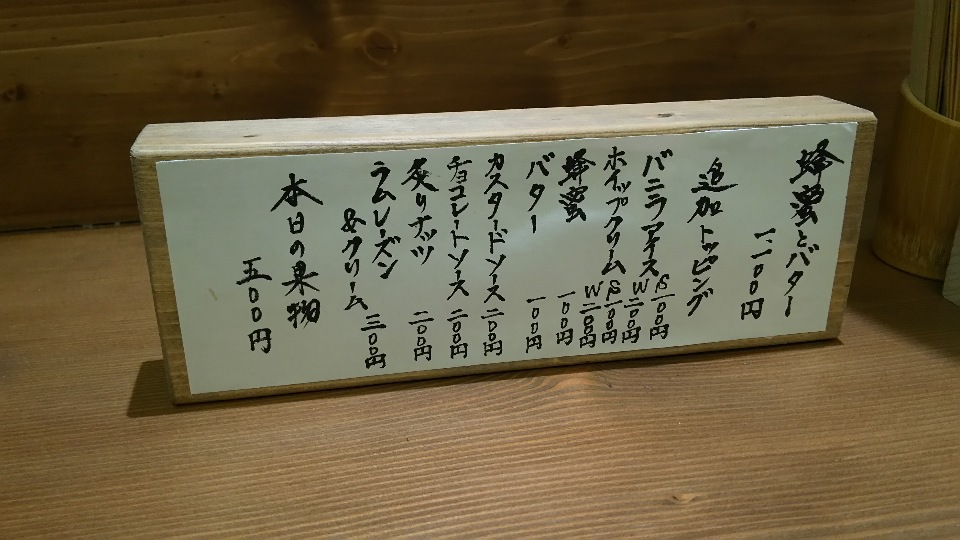 I wonder how good to eat sweet pancakes, but when I came to BENITSURU, I decided to make it a bacon and fried egg pancake since I desired to feed there even before I arrive there.
Pancakes are nice that is not only sweet but also good for the salty one.
Also, drinks will be discounted by 300 yen when ordering pancakes.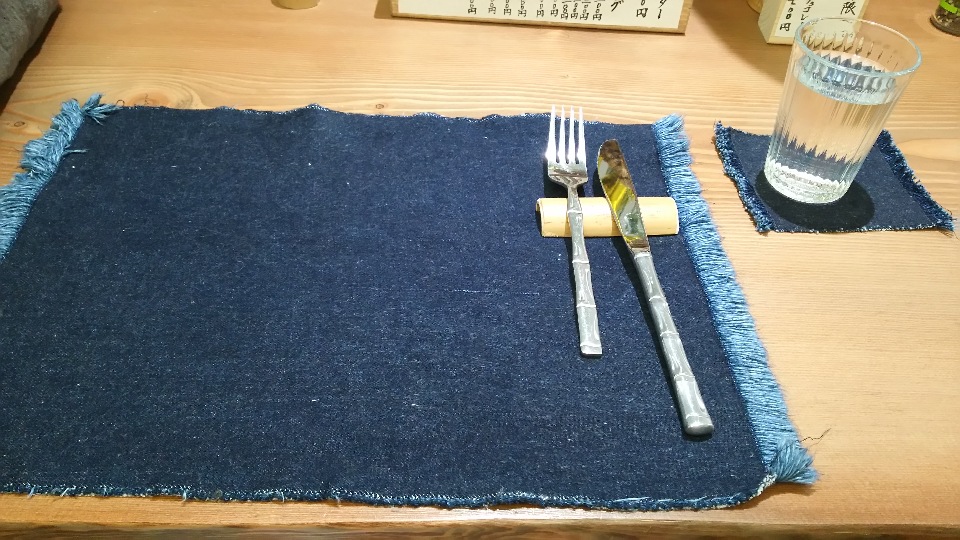 The counter set up beautifully one by one.
Overall, the inside of the store also has a "Japanese" atmosphere.
Recommended: Salty pancake
Depending on the position of the seat, you can see the owner baking in front of you. (I couldn't see it because I was sitting at far away from there)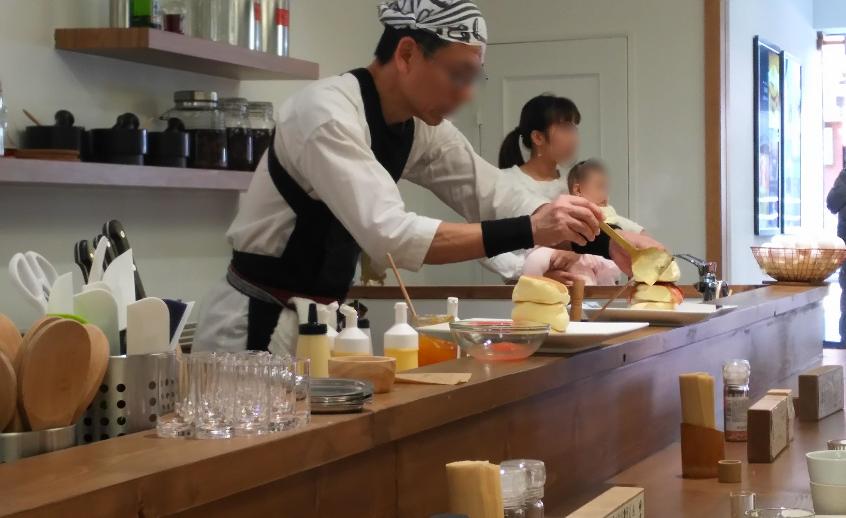 The baked pancakes neatly arranged.
Because it was very fluffy, it seemed very hard not to collapse it down when carrying it.
Waiting about 10-15 minutes from the order, now it arrives!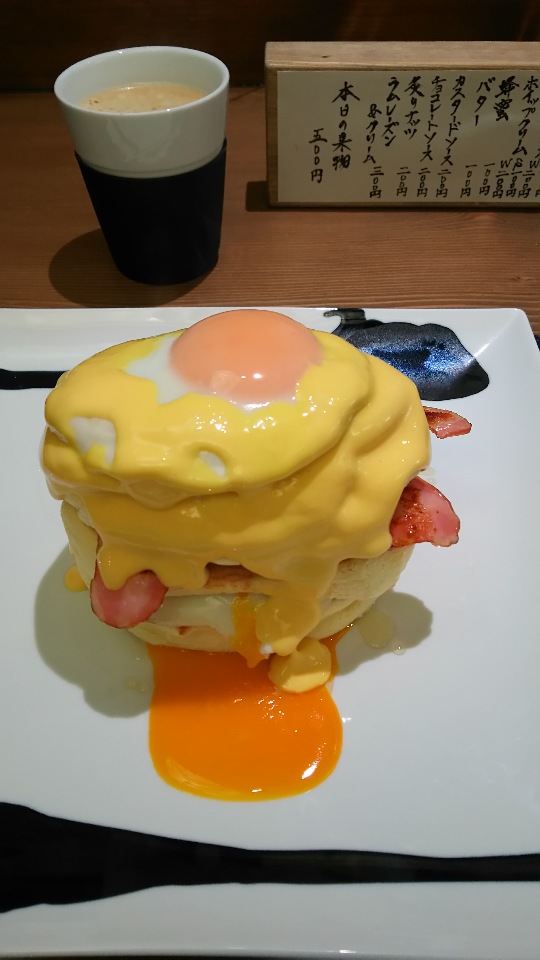 A fried egg is on the fluffy pancake!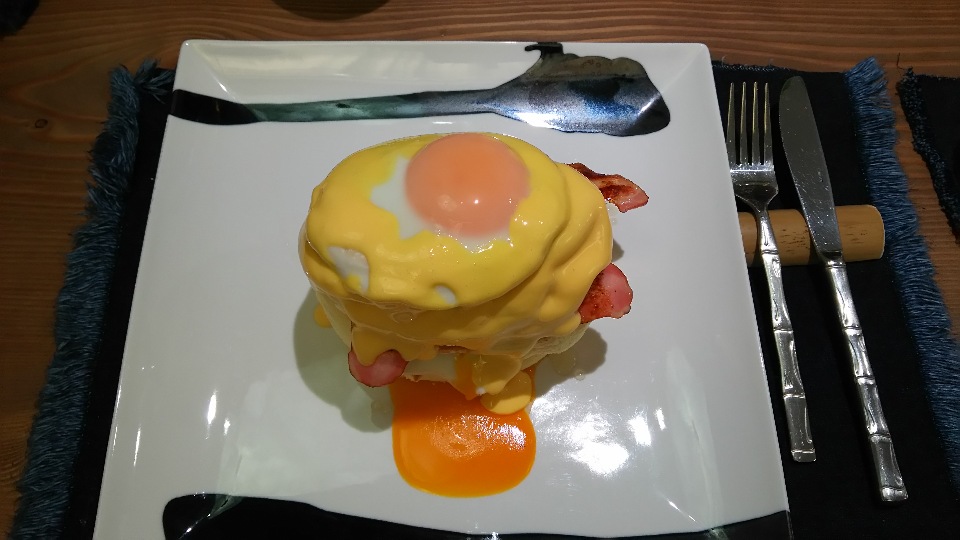 The bacon sandwiched between them looks crispy and delicious!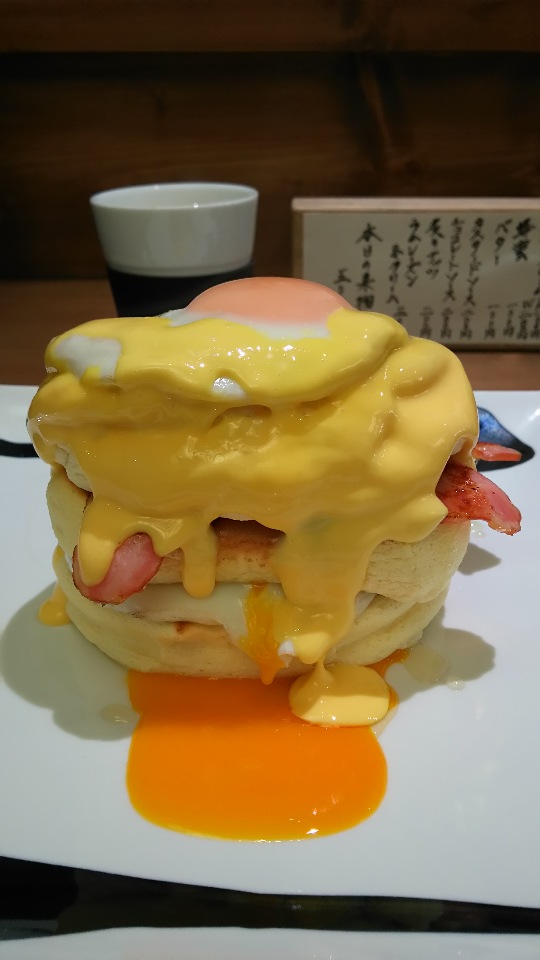 Stacks make it of three pancakes!
A fried egg sandwiched between the first and second ones.
Two fried eggs are luxurious!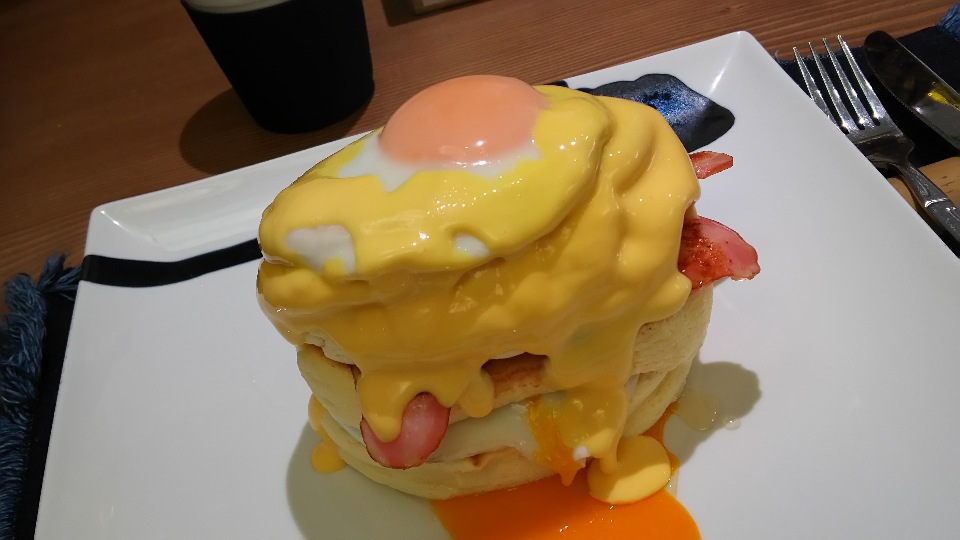 From the top, the original cheese sauce.
There is a hidden taste at the bottom, with marmalade jams.
You can add salt and pepper as you like.
Now let's eat.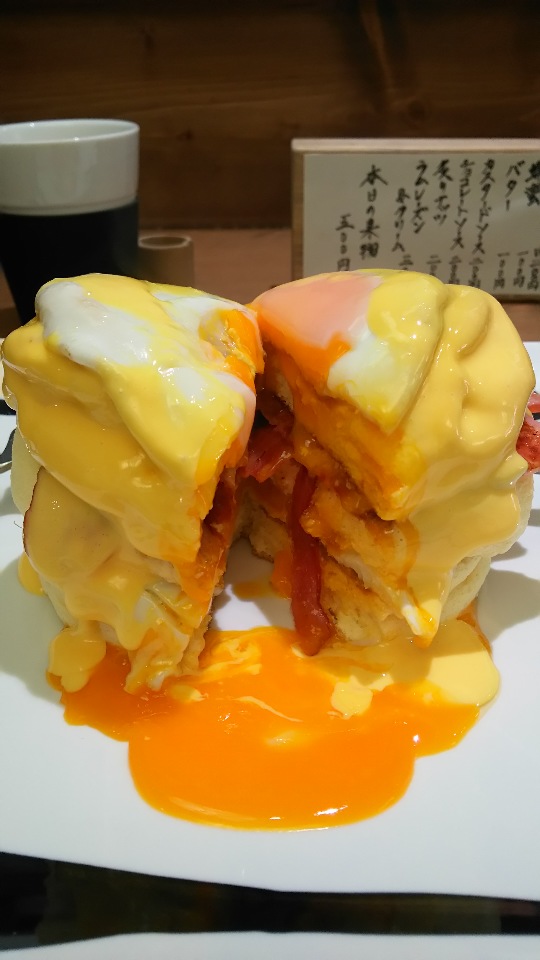 The fried egg is half-cooked and delicious.
Pancakes are slightly sweet, but fried eggs and cheese sauce are salty.
Collaboration between the tastes of "sweet" and "not sweet"!
It was delicious, and I could eat it very fast!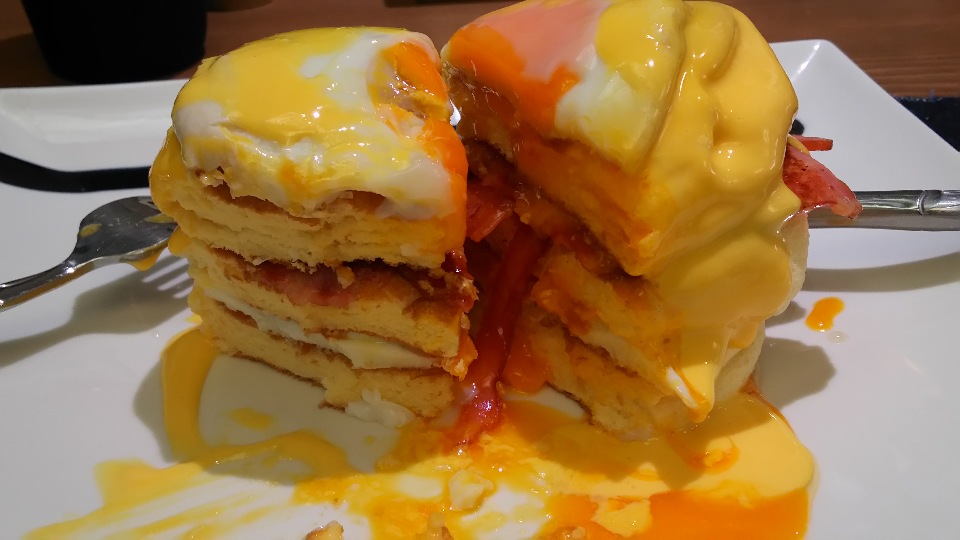 This pancake is gluten-free.
Also, it's healthy because it made of rice flour.
Besides, they are using the raw material of sugarcane as a sweetener.
Non-sweet food pancakes. It is very recommended.
Because it is a trendy store, it seems that the reservation for the day also sold out before the opening.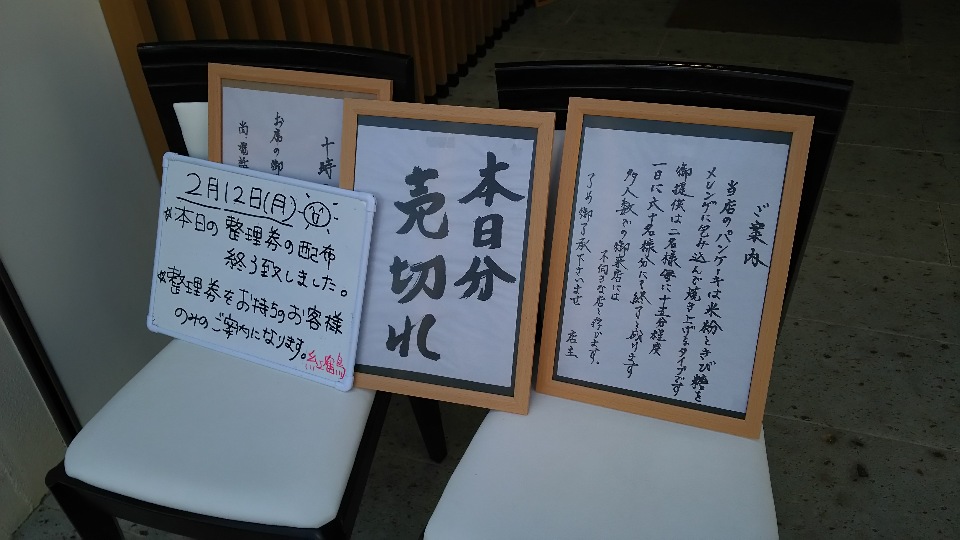 The people next to me told me that they were from Nagoya.
The popularity of pancakes in Japan is likely to continue.
You need to be patient to get it. It's worthy of trying to eat, as part of sightseeing in Asakusa!!
Finally, the photos of Asakusa I visited: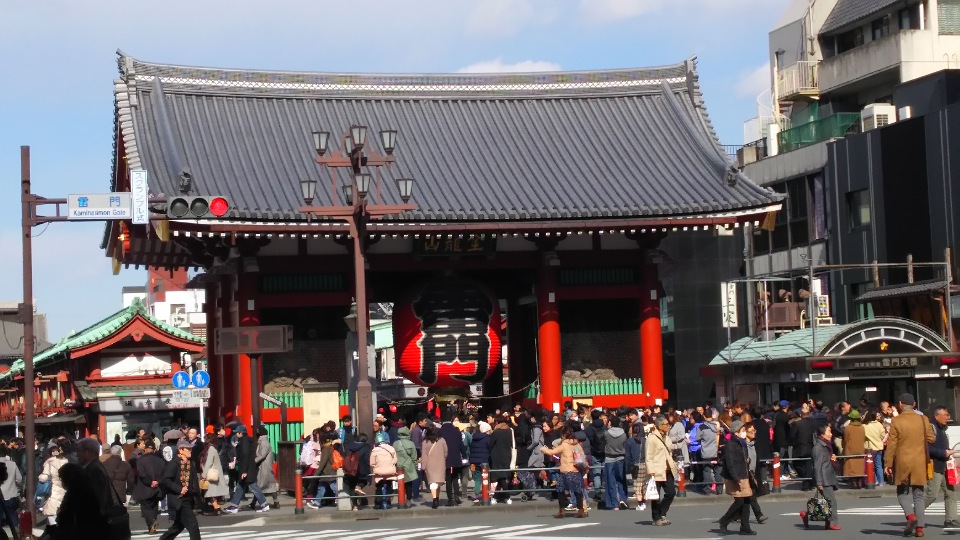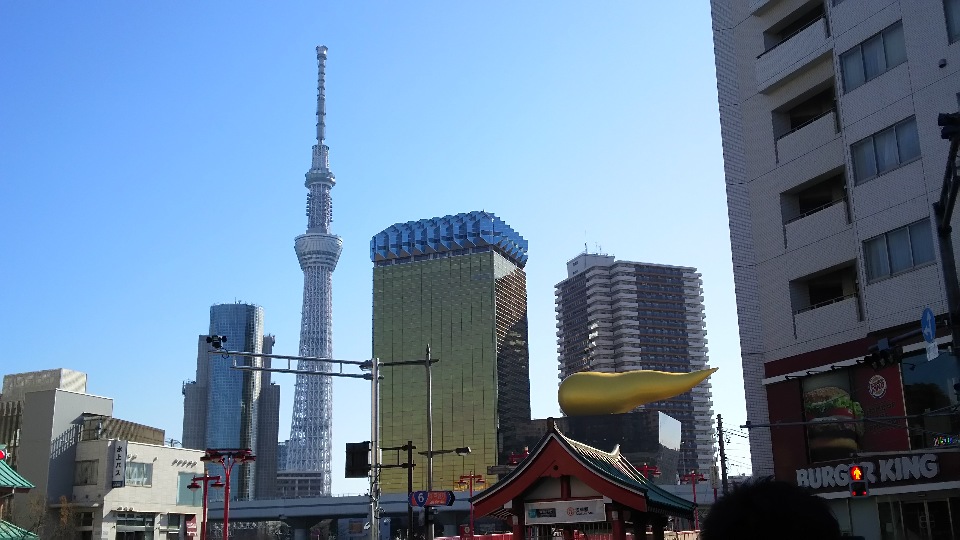 Detailed information
Name: BENITSURU
Address: 2-1-11 Nishi Asakusa, Taito-Ku, Tokyo
Phone: +81-3-3841-3910
Access: About 3 minutes on foot from Tsukuba Express "Asakusa Station," about 5 minutes on foot from Ginza Line "Tawaramachi Station."
Reference homepage:https://tabelog.com/tokyo/A1311/A131102/13211986/