Hello. Despite the ongoing coronavirus pandemic, how are you all doing?
Well, in Japan, the insurance system is well-established, and those who are enrolled in insurance can receive hospital consultations and medication at a 30% co-pay. (Generally, those working and citizens of Japan are enrolled in insurance.) In many cases, after receiving a consultation at the hospital, you will receive a prescription and then receive your medication at a pharmacy. While it is a 30% co-pay, the total cost can often be more than 4000 yen, even if you just want to get medicine for a cold or stomachache.
Recently, there have been an increasing number of pharmacies that sell prescription drugs (medicinal drugs) without a prescription. These are called "Reibai" pharmacies, or "Reibai" for short
What are prescription drugs(medicinal drugs)?
Medical drugs refer to medications managed and provided by medical professionals such as doctors and pharmacists, and are a term created to distinguish from over-the-counter drugs, such as PABRON, Lulu A Gold, and Ohta's Isan, which are typically available for purchase at drugstores.
Representative medical drugs include cold medicines such as "PL combination granules" and "Medicon tablets", skin ointments such as "Hirudoid ointment" and "RinderonVG ointment", ophthalmic drugs such as "Hyalein eye drops" and "Alesion eye drops", antihypertensive drugs such as "Amlodipine tablets", and hyperlipidemia drugs such as "Rosuvastatin tablets.
This medical-use medication is further divided into two types: "prescription drugs" and "non-prescription drugs", and prescription drugs generally require prescription-based dispensing. This includes high-risk new drugs, anti-hypertension drugs, anti-hyperlipidemia drugs, anti-cancer drugs, and injectable drugs."
Medical drugs other than prescription drugs include cold remedies, cough suppressants, antipyretics and analgesics, ointments, vitamin supplements, stomach and intestinal drugs, eye drops, and traditional Chinese medicines, which can be purchased in person at a pharmacy if the buyer is the patient.
This medical drug is only available under the control of a doctor or pharmacist. Its sale is regulated and it cannot be sold in general drug stores. Even in pharmacies that sell it, there are many that do not sell it due to various factors such as strict regulations and relationships with nearby clinics. However, it may also be because hospitals and pharmacies that can make sufficient profits from prescriptions alone.
Pharmacies where medical drugs can be purchased without a prescription
As mentioned earlier, it is difficult to purchase medical pharmaceuticals without a prescription. However, there are some recently established pharmacies that actively sell medical pharmaceuticals without a prescription, so I would like to introduce them.
Pharmacy AtMark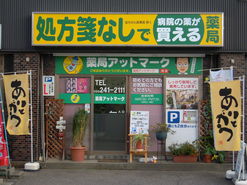 A long-established pharmacy in Niigata City, Niigata Prefecture. Opened in 2001 as Japan's first pharmacy where you can buy medicines from a hospital to meet the needs of patients.
〒950-0916 5-11-22 Yoneyama, Chuo-ku, Niigata City, Niigata Prefecture Honmo Building Hours: 10:30-19:00 Closed: Thursdays
Kusuri-ya cajon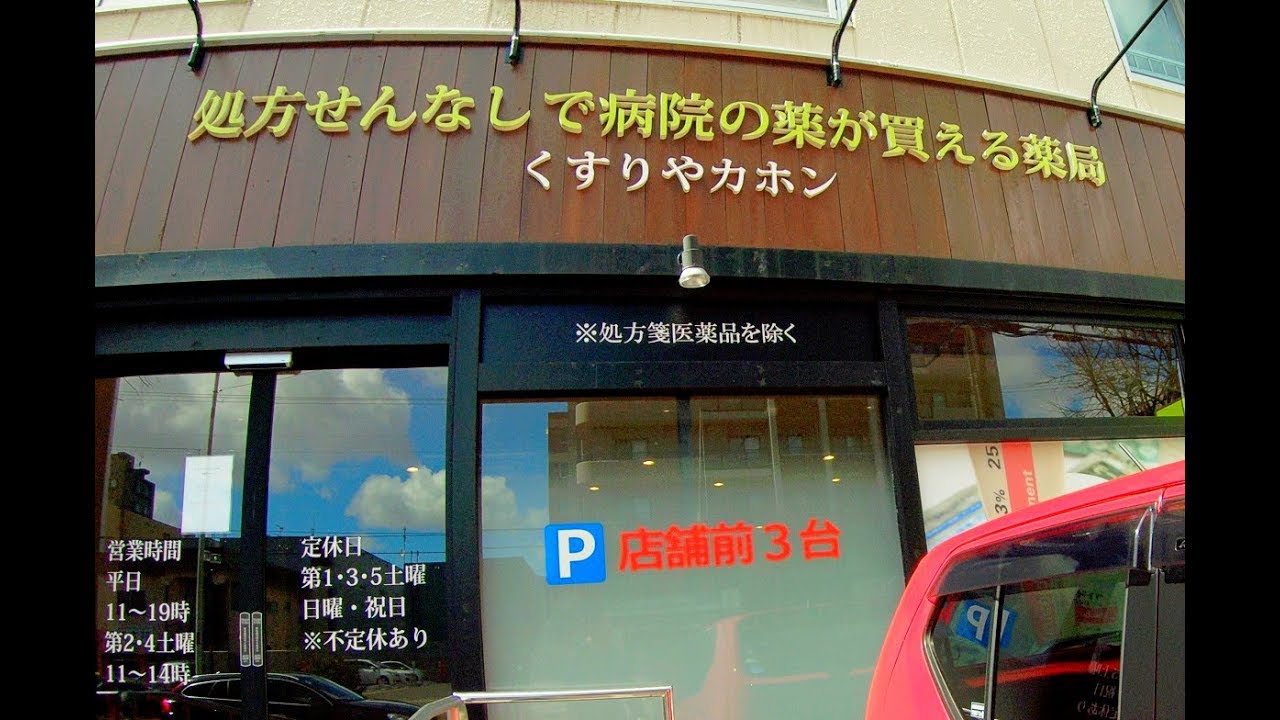 A pharmacy opened in Sapporo, Hokkaido in 2012.
〒065-0022 Kita 22, Higashi 15-chome, 4-20, Grandmer Higashiya, 1F, Kita 22, Higashi-ku, Sapporo Business hours: Weekdays: 11:00-13:00, 14:00-19:00 Saturdays: 11:00-13:00 Closed Sun: Sundays and public holidays *Irregular holidays
and much more
Various pharmacies, such as chain-operating "Self-care pharmacies"(セルフケア薬局), "Ohgi Pharmacies"(オオギ薬局) that operate through franchises, and "Kirari Pharmacies"(きらり薬局), are entering the "Reibai" market of selling medical drugs. You can search for "Reibai pharmacies"(零売薬局) to find a nearby pharmacy where you can buy medical drugs.
Kaechau Company Totsuka Pharmacy
I visited Totsuka Pharmacy of Kaechau Company that opened in July 2022 in Totsuka-cho, Totsuka-ku, Yokohama City, Kanagawa Prefecture.(買えちゃうカンパニーの薬局とつか)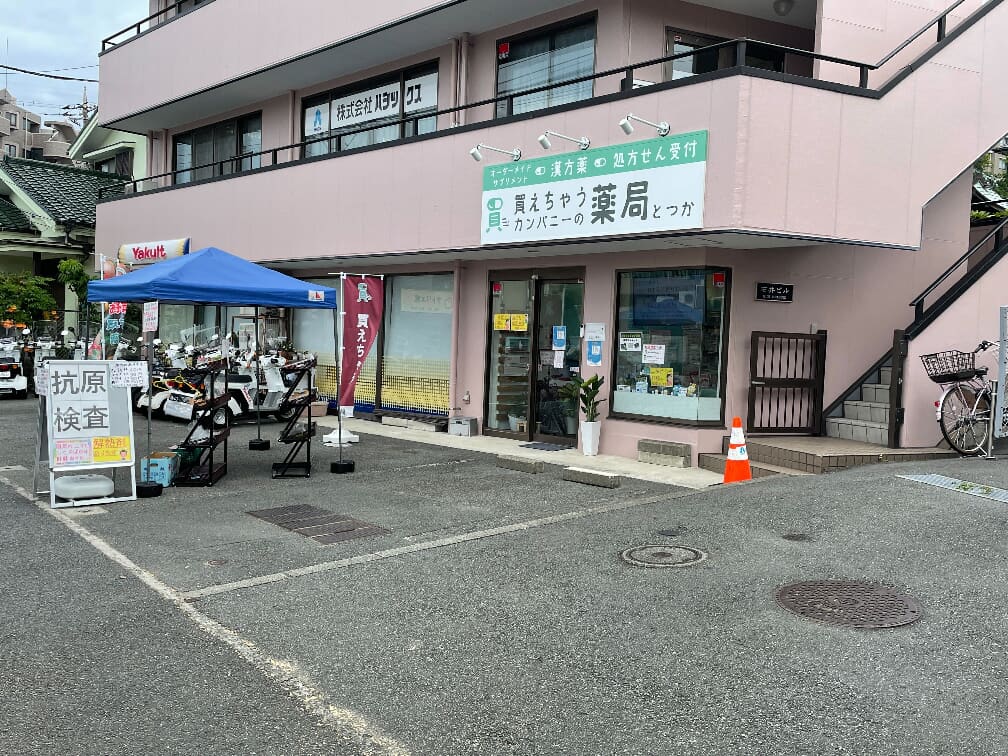 The store also sells over-the-counter drugs (OTC drugs) and supplements. It was also characteristic to sell vegetables.
Corona is still popular, so we also sold antigen test kits.
how to buy
When purchasing medical drugs, consult a pharmacist. If you are currently taking medication or have medication you are using, be sure to bring your medicine record.
If you have a desired medicine, tell the pharmacist your symptoms and express your intention to purchase the drug. If you don't have a specific medicine in mind, you can discuss your symptoms with the pharmacist and have them suggest a medication.
You can have a good conversation about your worries and anxieties, and ask any questions you have about medication.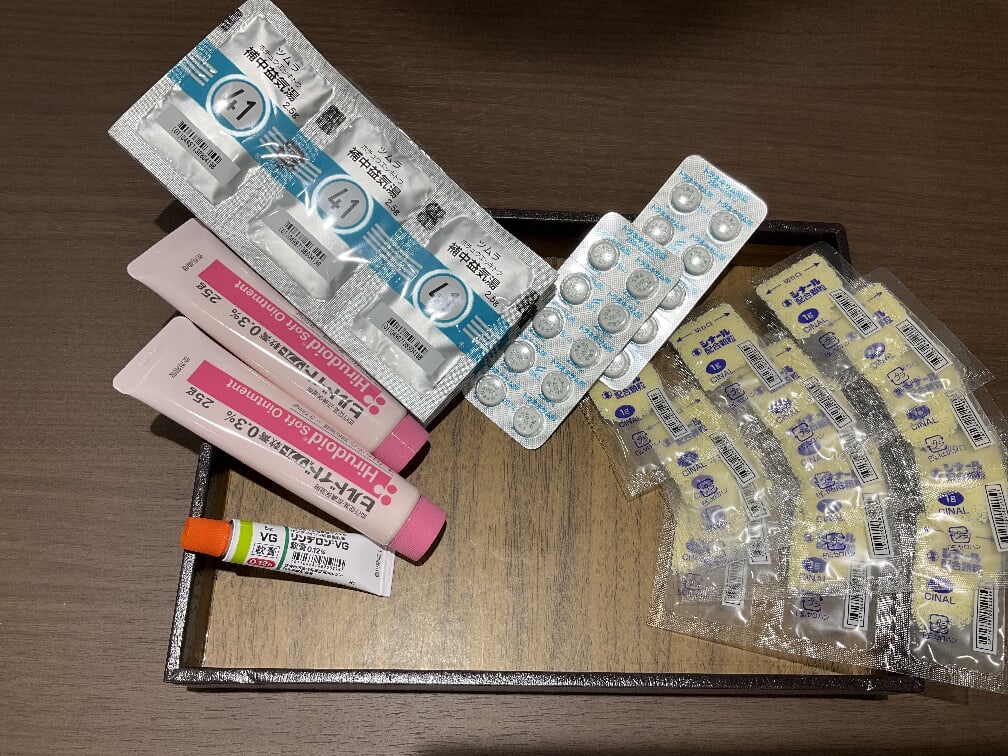 It is said that there are approximately 7000 types of medical products available for purchase, including prescription and non-prescription drugs. Note that not all of them are kept in stock, so some products may need to be ordered.
Hirudoid, steroid ointment, pain relief patches (same ingredients as Loxonin tape on the market, etc.), cold remedies (PL combination granules, Medicon tablets, carbocisteine tablets, etc.), antipyretic analgesics (Caronal, Loxonin, etc.), vitamins There were also agents (cinal, biotin, alinamin, taurine, juvera, etc.), tranexamic acid.
There are various types of herbal medicines, and you can ask for suggestions that match your constitution and symptoms. Cold, swelling, skin troubles, menopause, insomnia, frequent urination, etc.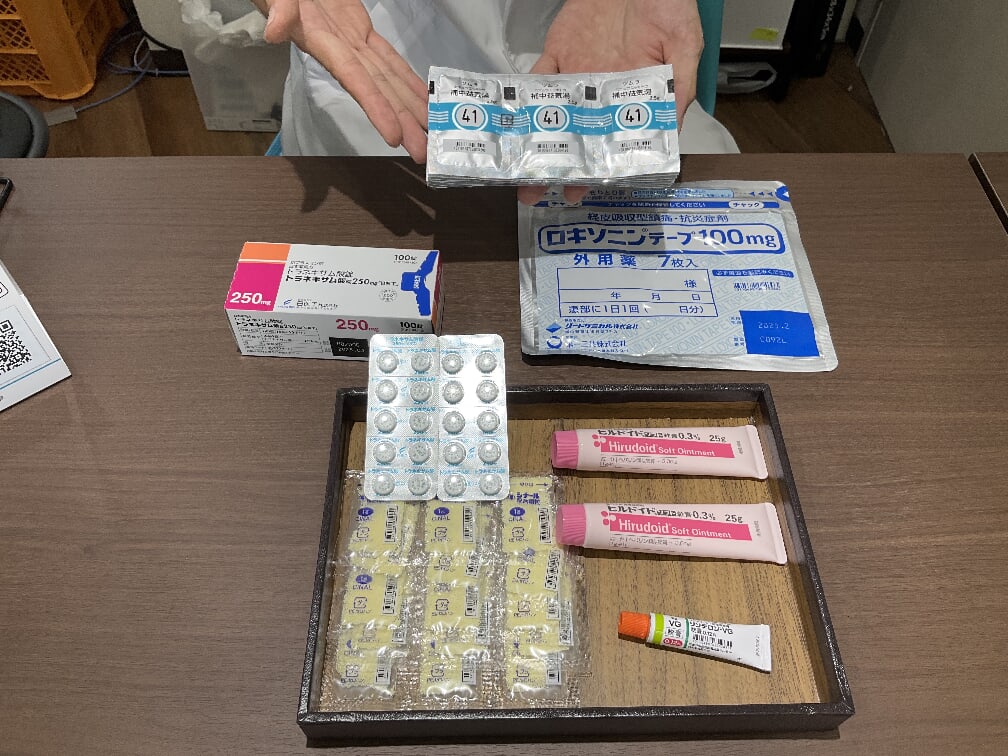 The price was relatively reasonable and I was able to talk firmly and was satisfied with the result. If you are in trouble, why don't you consult the pharmacy?
Totsuka Pharmacy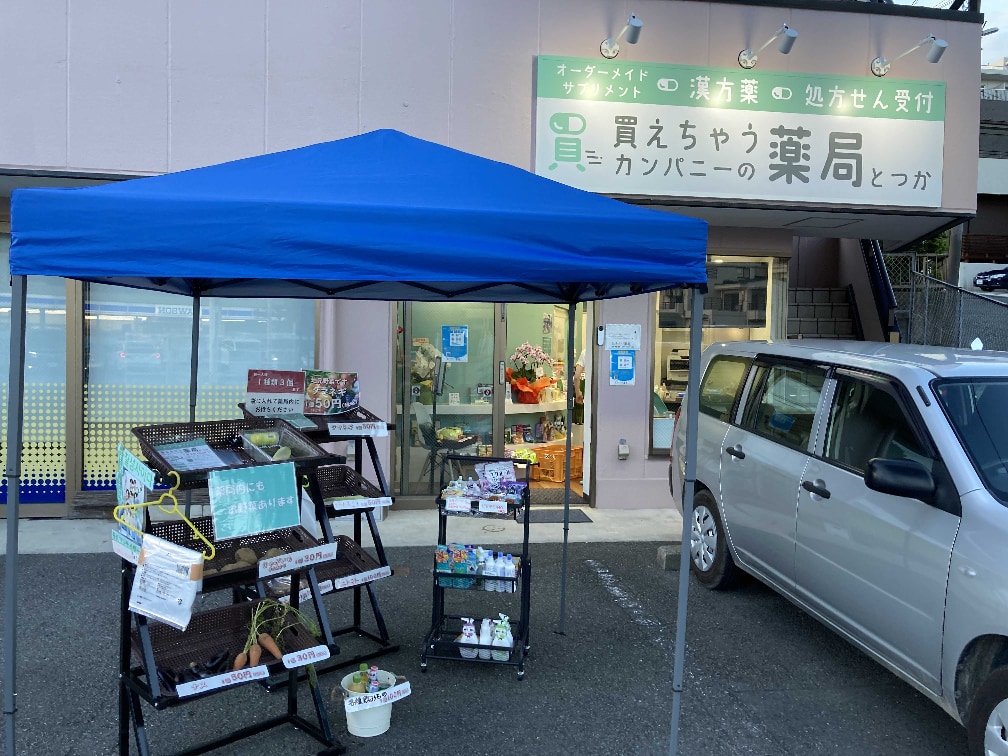 〒244-0003
Ishii Building 1F, 3000-4 Totsuka-cho, Totsuka-ku, Yokohama-shi, Kanagawa Prefecture.
Monday-Saturday: 9:00-19:00
Closed: Sundays, Tuesdays, and holidays
Public transportation: Take a bus bound for Dreamland/Dream Heights(ドリームランド・ドリームハイツ) from the West Exit of Totsuka Station on the JR Tokaido Line and get off at Osaka-shita(大坂下) bus stop, then walk for 1 minute.
Car: There is no parking lot, so please use a nearby coin parking. (Times parking lot is ahead of Lawson)
It is across from Lawson Osakashita.
It is one station from Yokohama Station and Ofuna Station, and can be reached by one bus from Fujisawa Station to Totsuka Station. It's a little far from the station, but please try it once.