I think Kyoto looks wonderful in the rain.
Some sites, such as temples, gardens are rather attractive in the rain.
I even wonder if it's better than sunny days.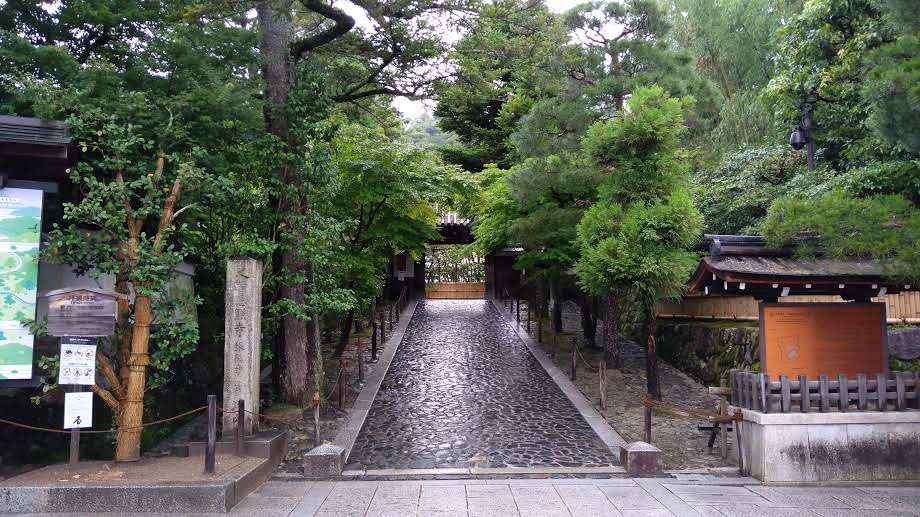 The beauty of rain in Ginkaku-ji
Especially this temple embodying the traditional Japanese aesthetics "Wabi-sabi" looks stunning in rain.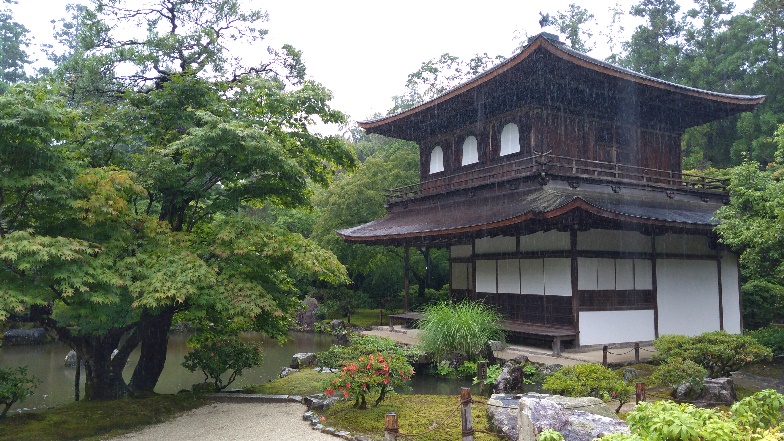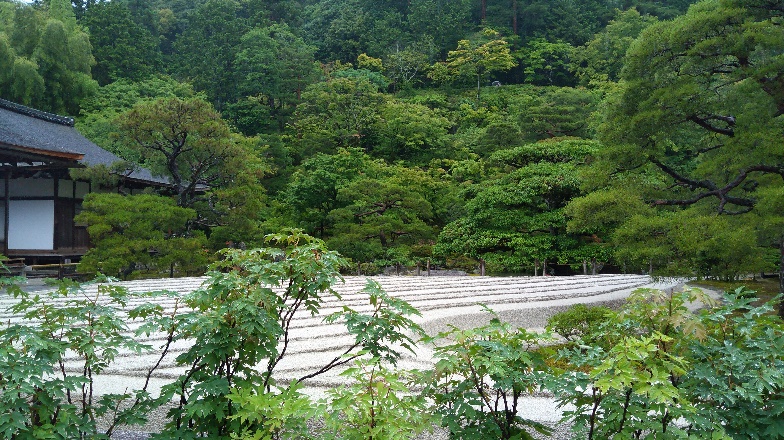 It feels the beauty of forms and shapes are perfect wherever you look around.
You can't help express admiring out of your voice.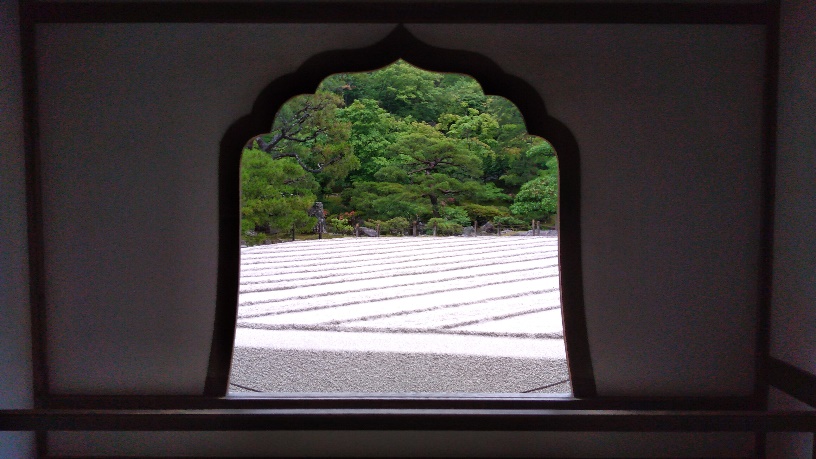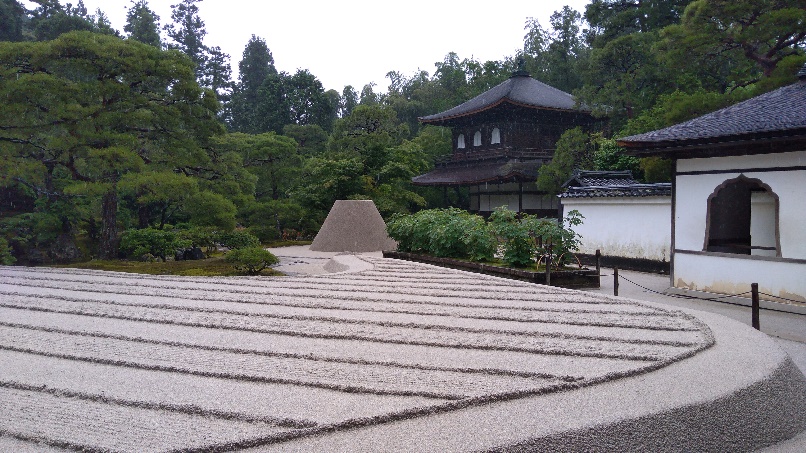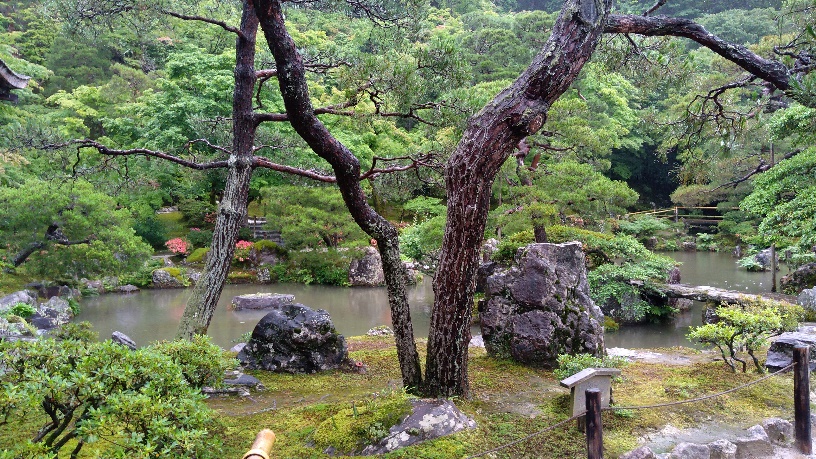 The wooden structures take up water are increasing its look matte.
And make a contrast with the green shining in the rain.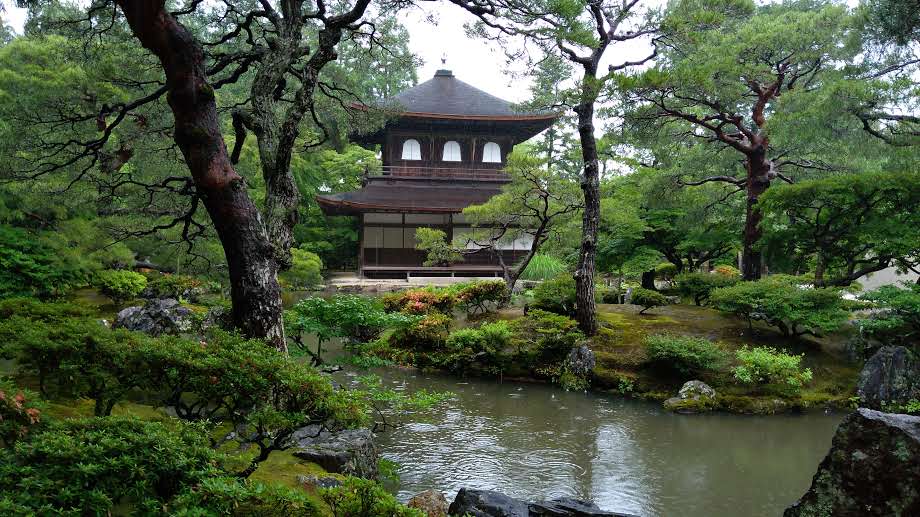 The pond designed spreading the sites look lively with new raining water.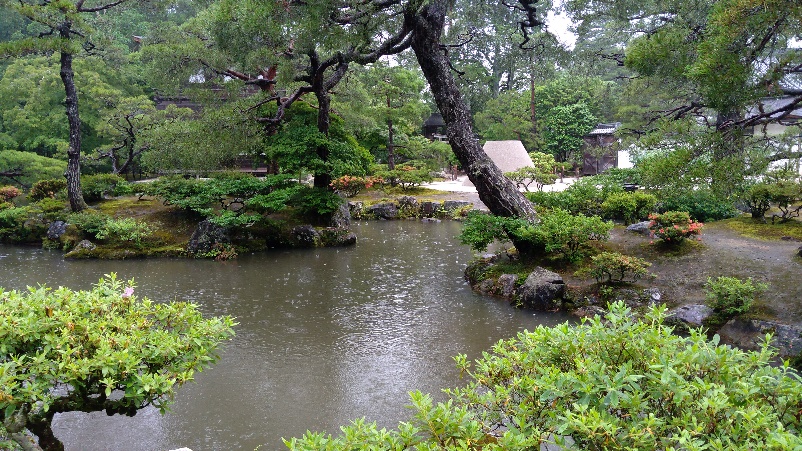 The color of white on the pile of sand maintained carefully in design shines
under a rainy grey sky.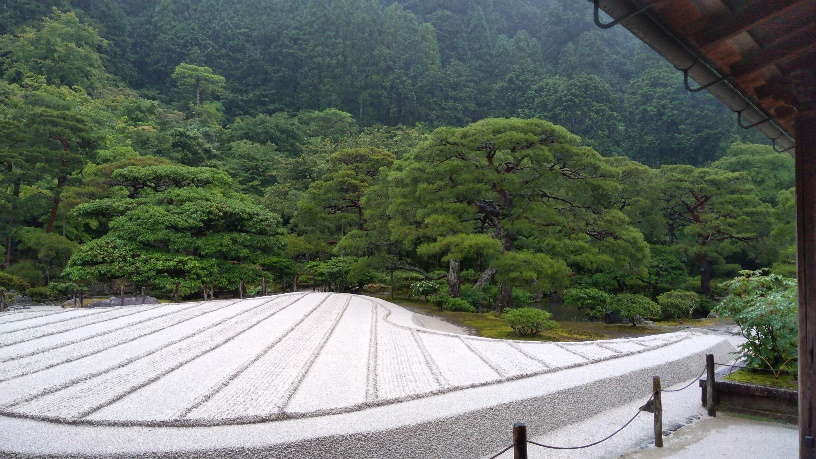 It feels so right here the sense of loneliness increasing in the rain.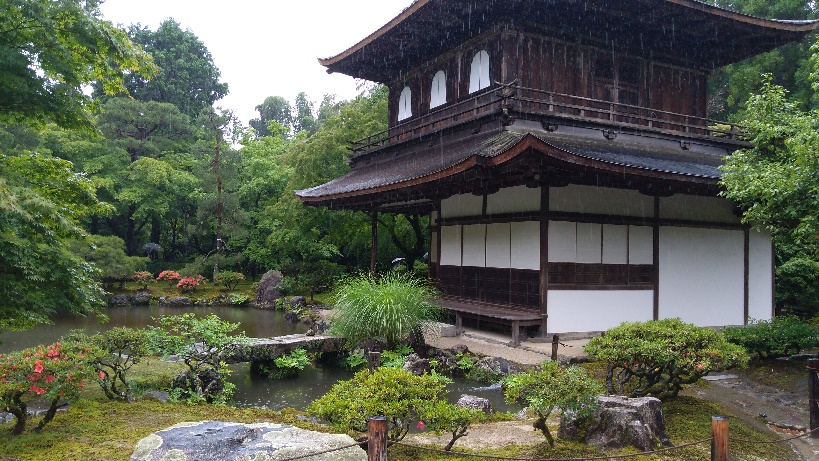 It's like you will find something from nothing while your heart washed out by walking in the sites and listening to the rain.
I think this is the temple gets gorgeous in sober rain.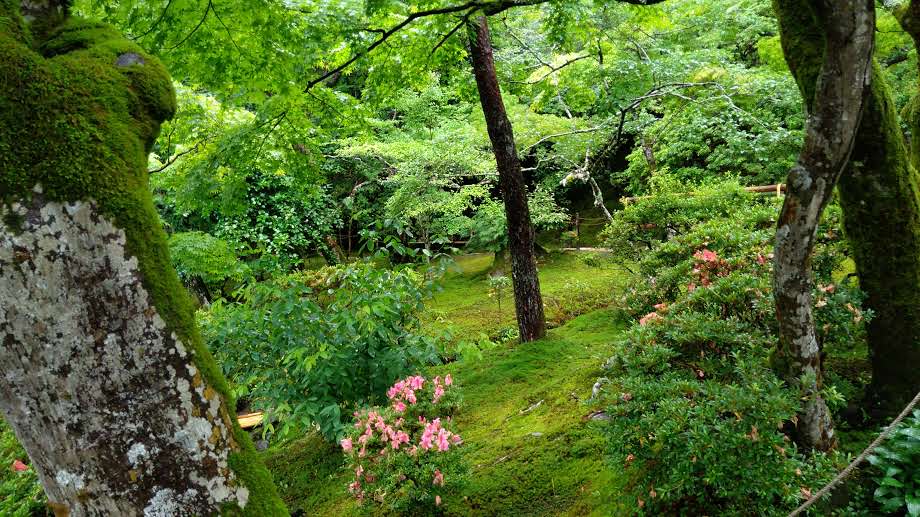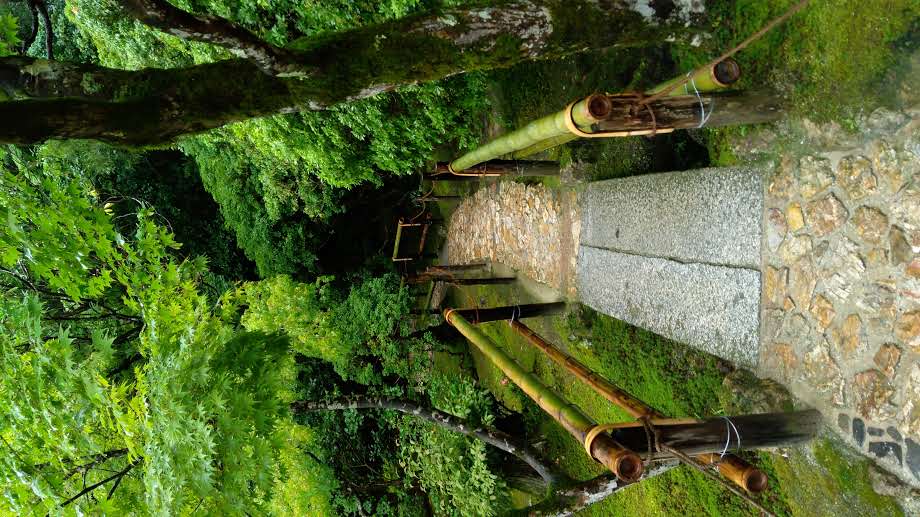 It does not seem fancy like a shiny Kinkaku-ji temple literally following its name the golden pavilion, or spectacular Kiyomizu temple showing a stunning high-rise wooden structure.
But Ginkaku-ji is brilliant brings you a high level of satisfaction by walking through all sites and it touches your heart. It seems no useless design there.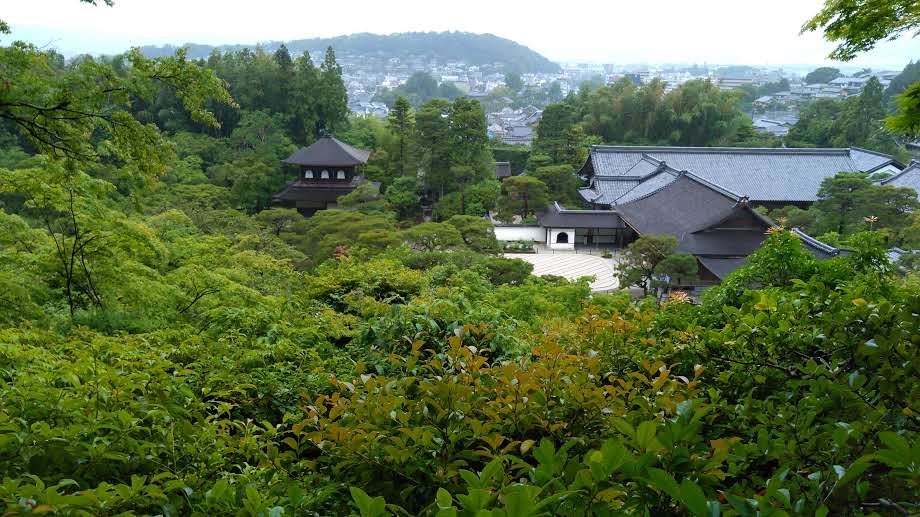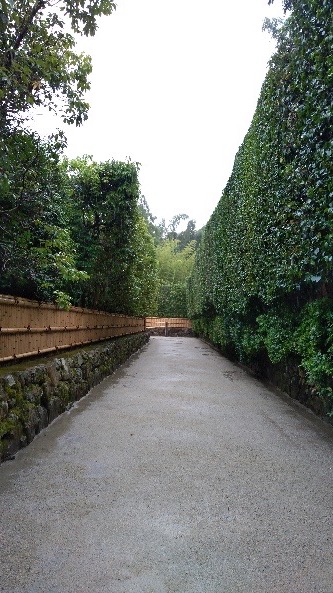 World travellers, please do not get disappointed when it's rain in Kyoto.
Kyoto has many spots even better look in the rain!
Other good spots in Kyoto if you do not want to be wet in the rain
Sanjusangendo 
Must see Kannon statues are in the main hall. It may be good spending time to see all the thousand standing statues of Kannon. It's said you will find a statue who looks like someone you want to see.
Nijo-jo Castle 
Must see Ninomaru-goten Palace where the historical event Taiseihokan was announced is an indoor facility. Can be wet in the large garden area, but even if you skip seeing the gardens it's worth spending more time checking Ninomaru-goten Palace as the wall painting by the Kano School is stunning.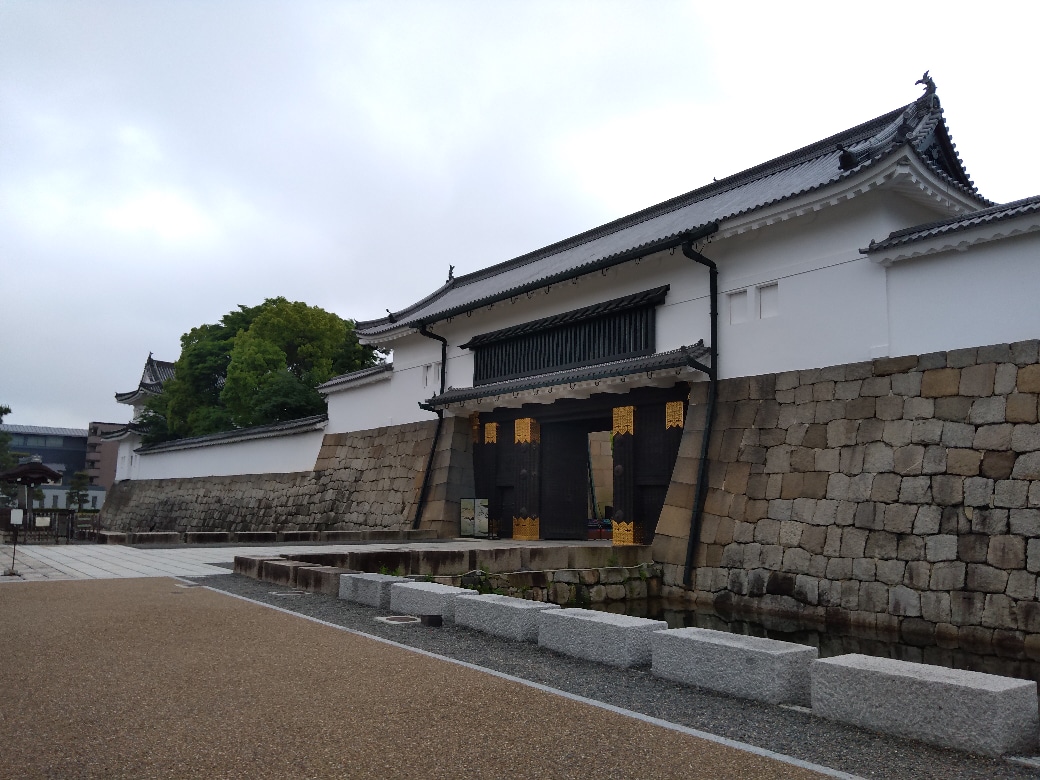 Kyoto State Guest House 
Mostly indoor facilities. It is the facility for welcoming distinguished guests from all over the world. The masterpiece of artwork and furniture are can be seen which integrated into the best essence of Japanese traditional skills.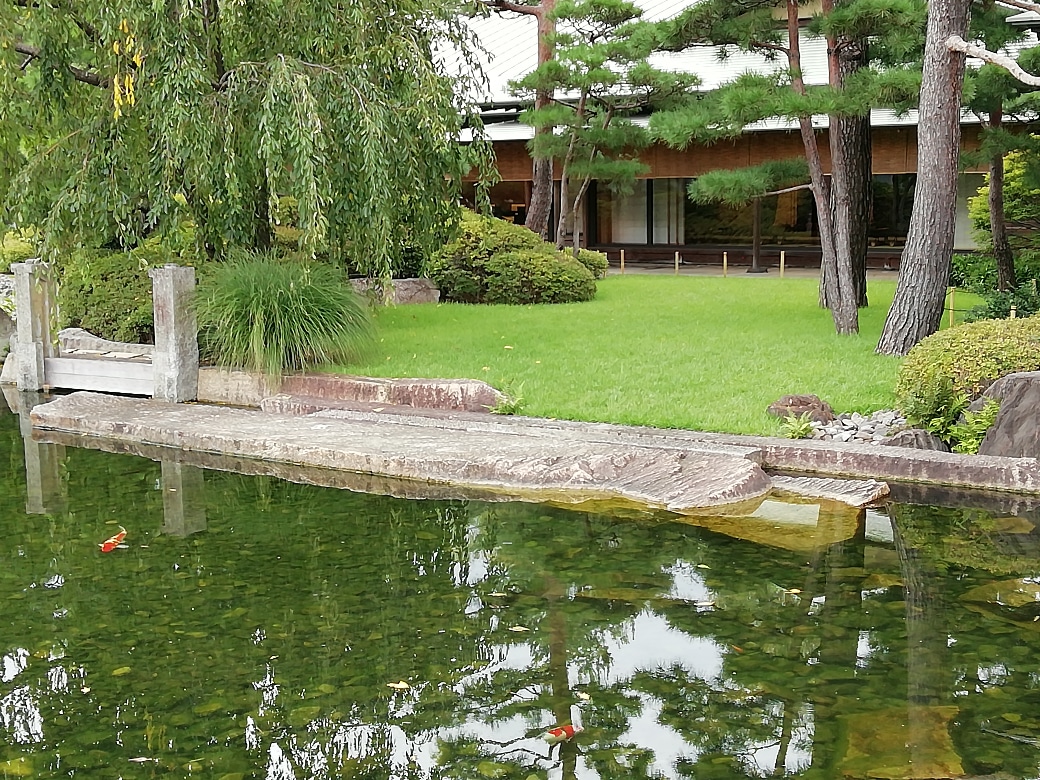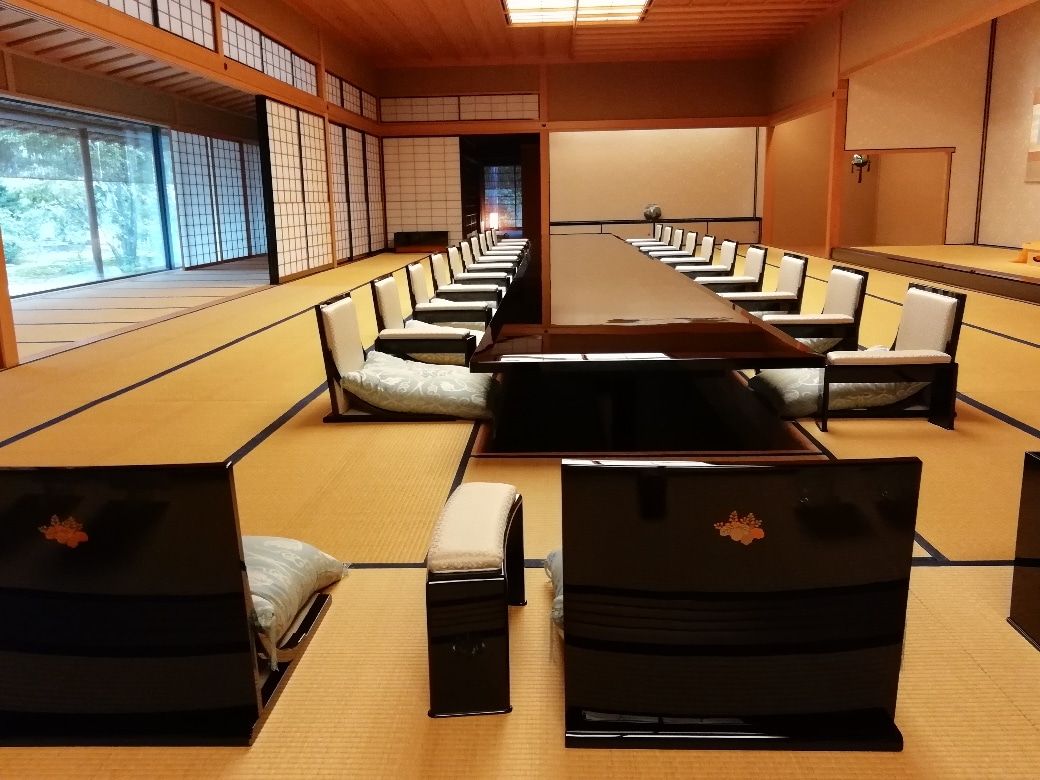 Those are arcade shopping streets loved by both locals and tourists.
Nishiki Market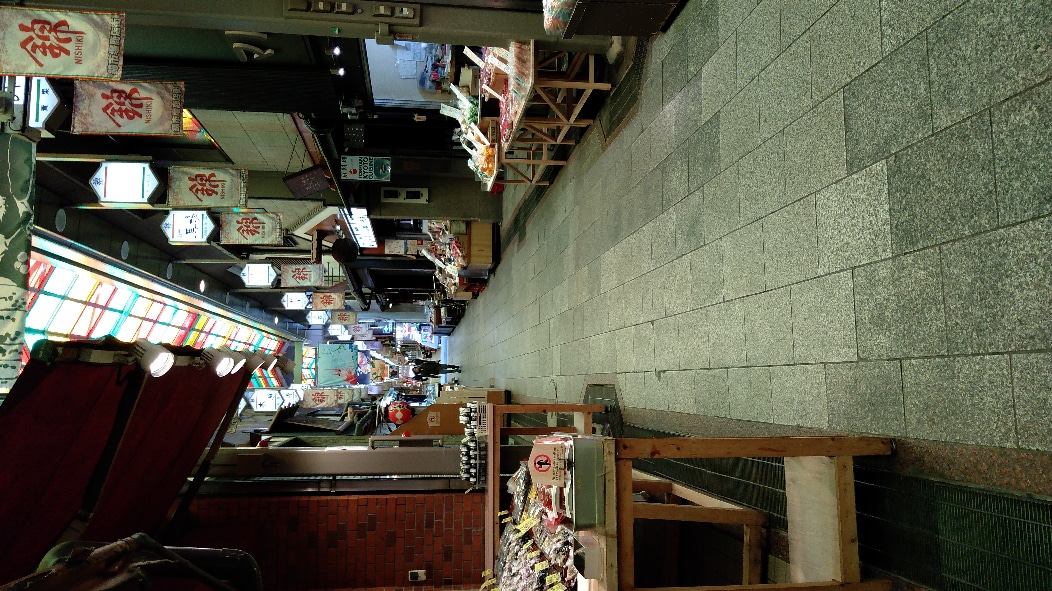 Shinkyogoku Shopping Arcade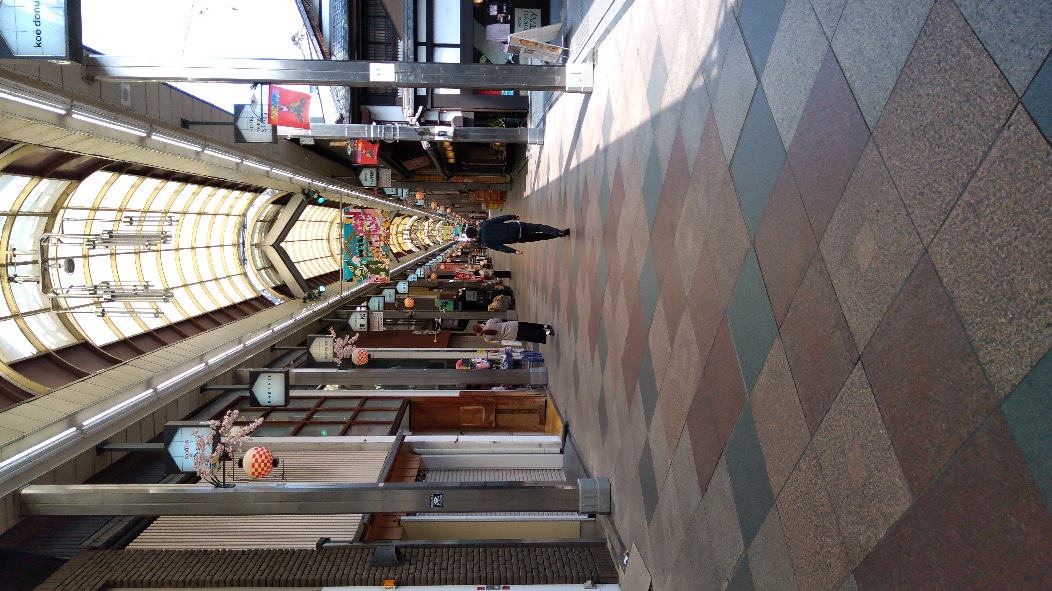 Teramachi Kyogoku Shopping Street (Compasso Teramachi)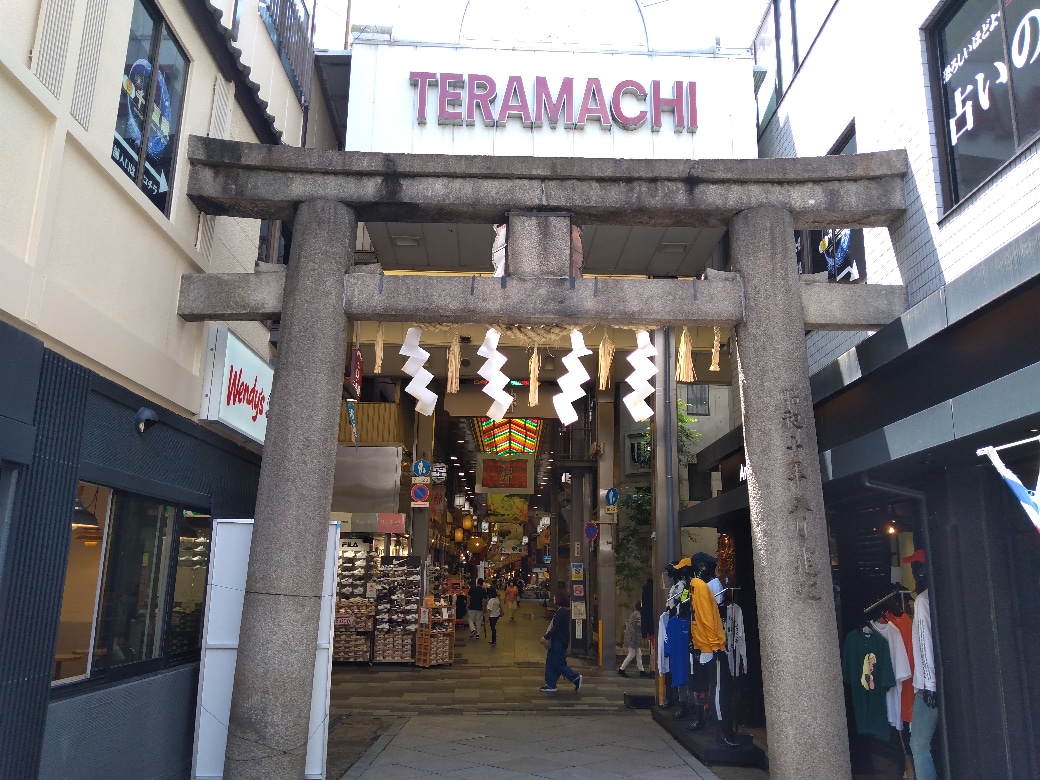 These streets in the downtown area have roofs and various shops include department stores along the streets. It may be good to make a rainy day to buy souvenirs. You can also walk under roofs to the Yasaka shrine except for crosswalks and near Shijo-ohashi Bridge.
Shijo-dori Street
Kawaramachi-dori Street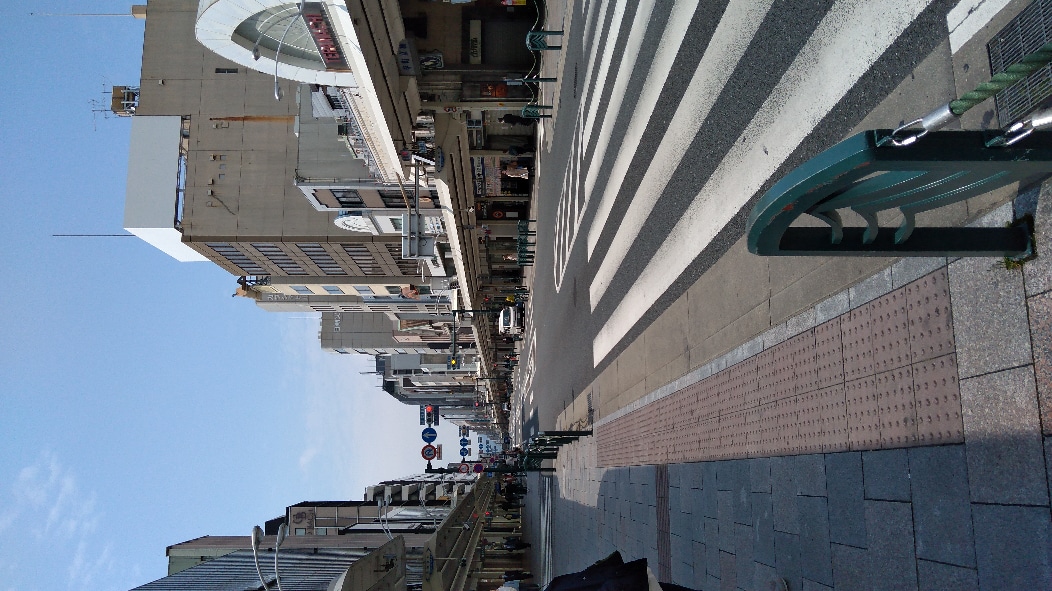 Imformation
Higashiyama Jisho-ji(Ginkaku-ji)
Address:2 Ginakuji-cho, Sakyo-ku, Kyoto 606-8402 Japan
Phone: 075-771-5725
Holiday: None(Open everyday)
Worship time:Summer (3/1-11/30)8:30 a.m.-5:00 p.m. Winter (12/1-2/28)9:00 a.m.-4:30 p.m.