One of the must-see places in Kyoto, it's Kiyomizu-dera Temple!
We, Kyoto residents were staying quiet while we lost tourists here in the spring of 2020.
I had been going out once a week for buying necessities while we "stay home".
One day, I took a little bit of a walk before going to shops.
I show you a very rare Kyoto without people.
So beautiful! Vermilion colors welcoming you
It's vermilion‐lacquered looks bright in the fresh greens of Higashiyama mountain.
This is the scenery to soak in the hearts of Japanese people!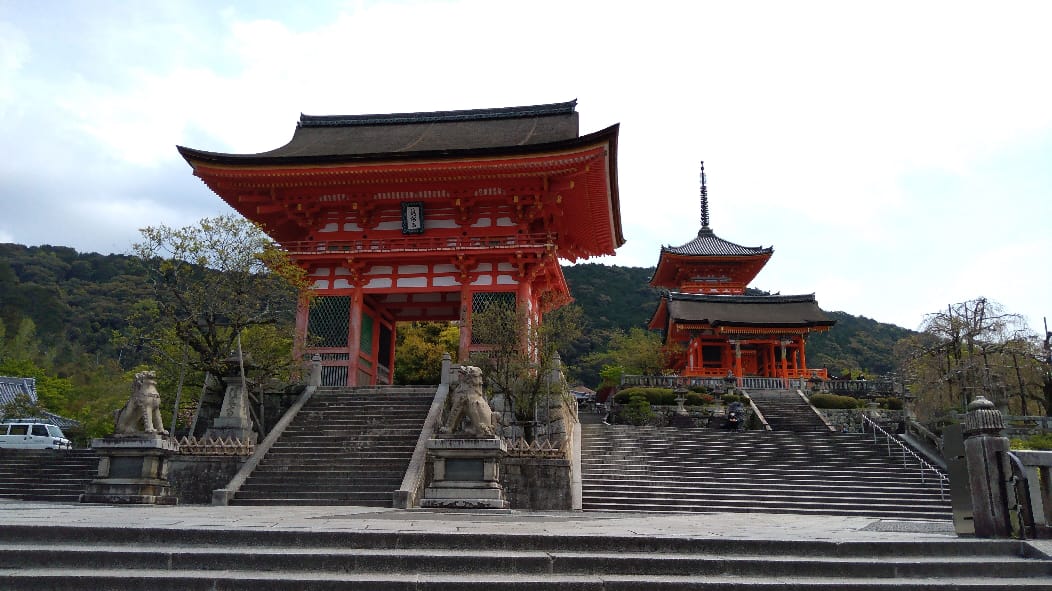 Pass under Nio-mon you will find the structures with vermilion‐lacquered continues.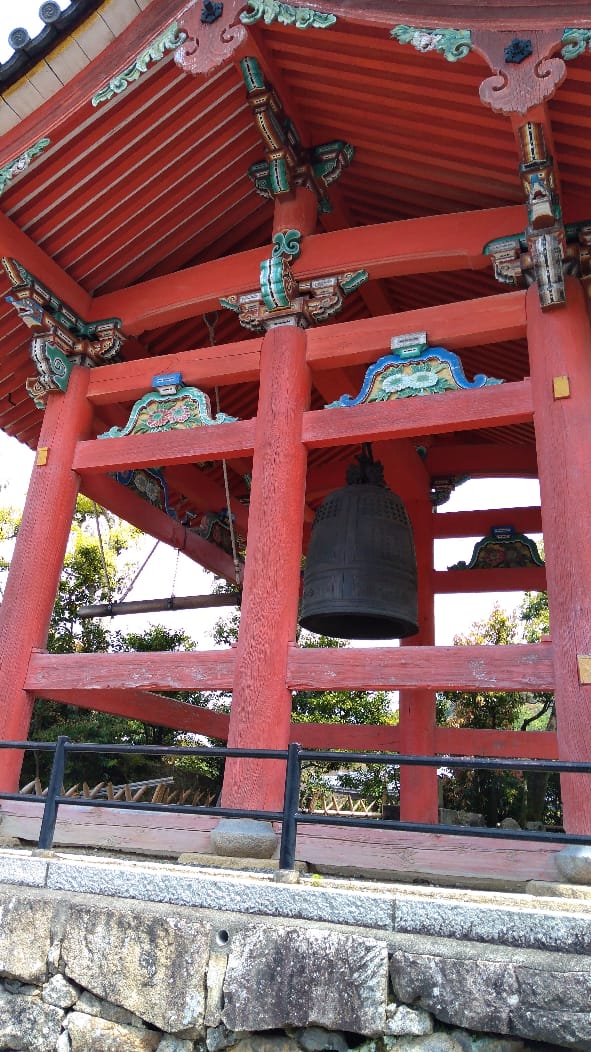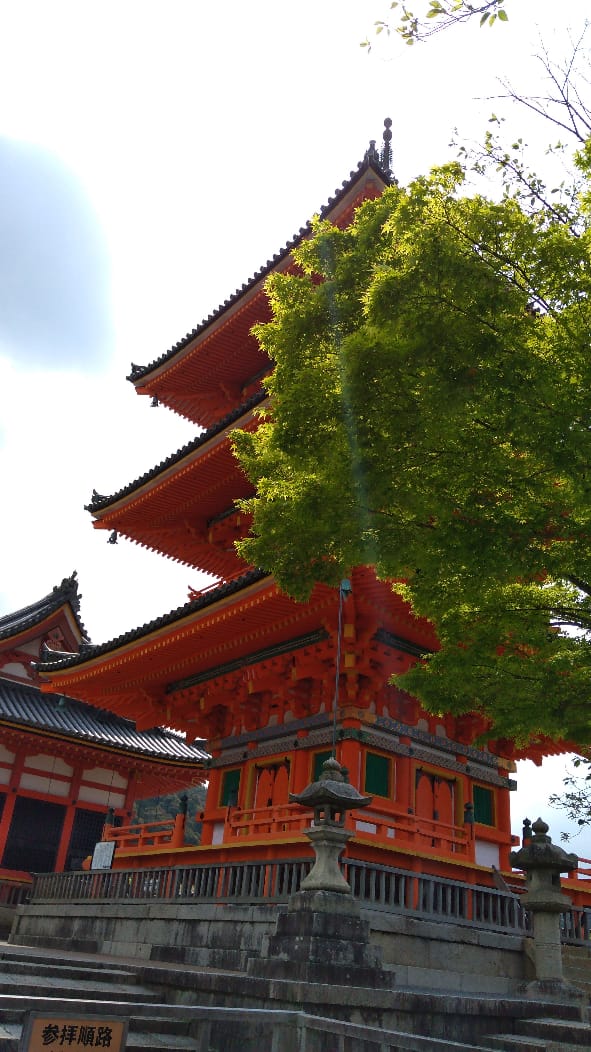 The view from Sai-mon (West gate) is really magnificent!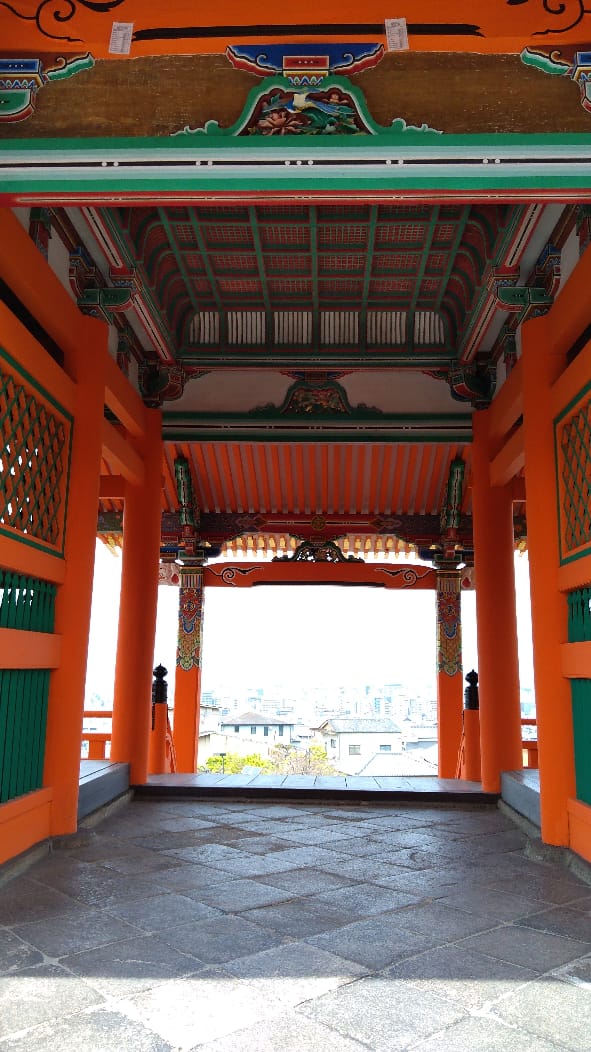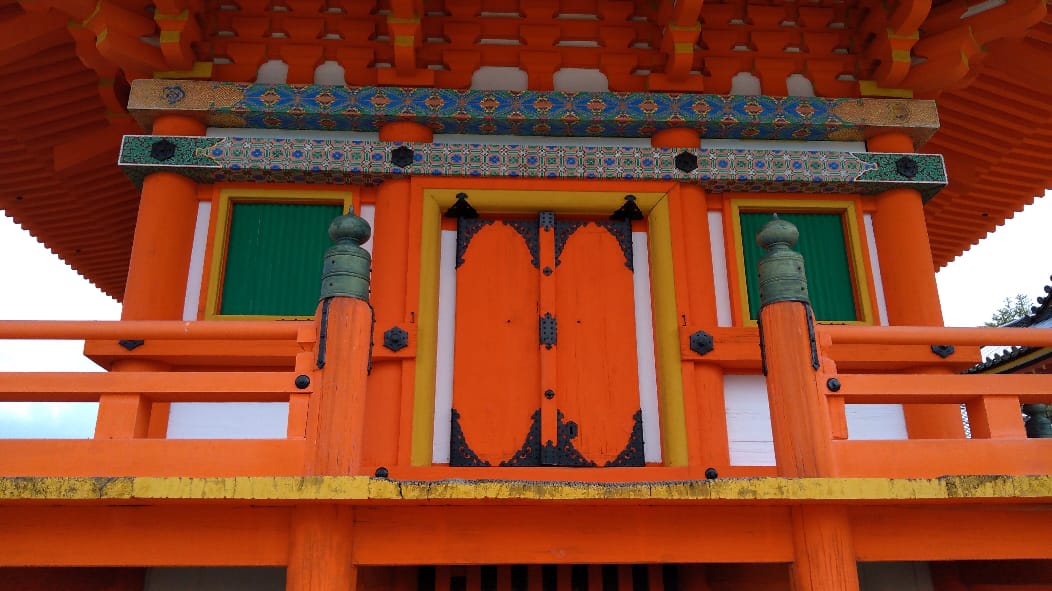 Hondo (Main hall) - Kiyomizu Stage
It might be once in a lifetime event that I was the only one staying there.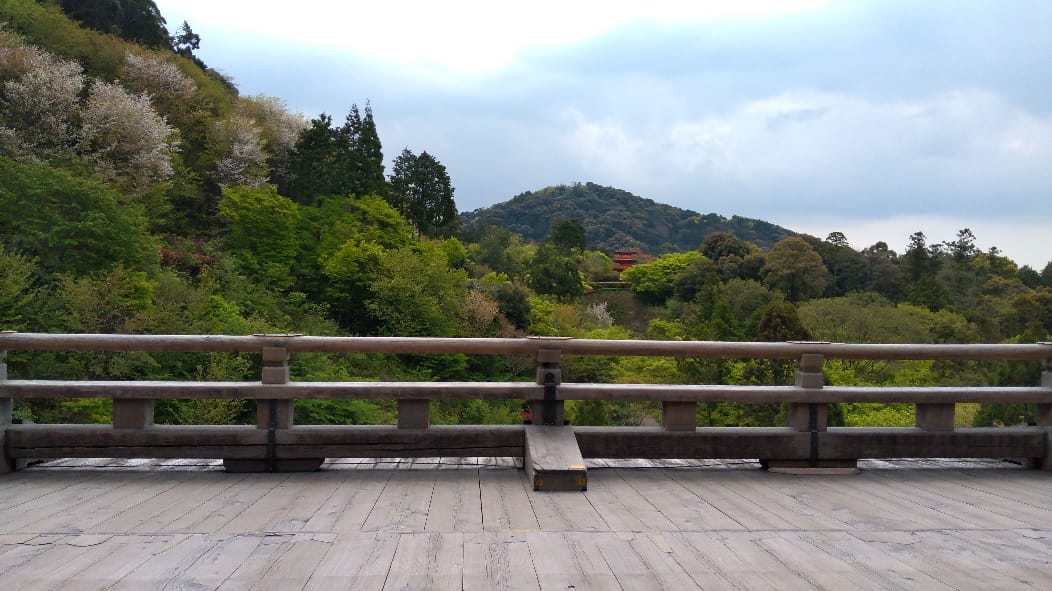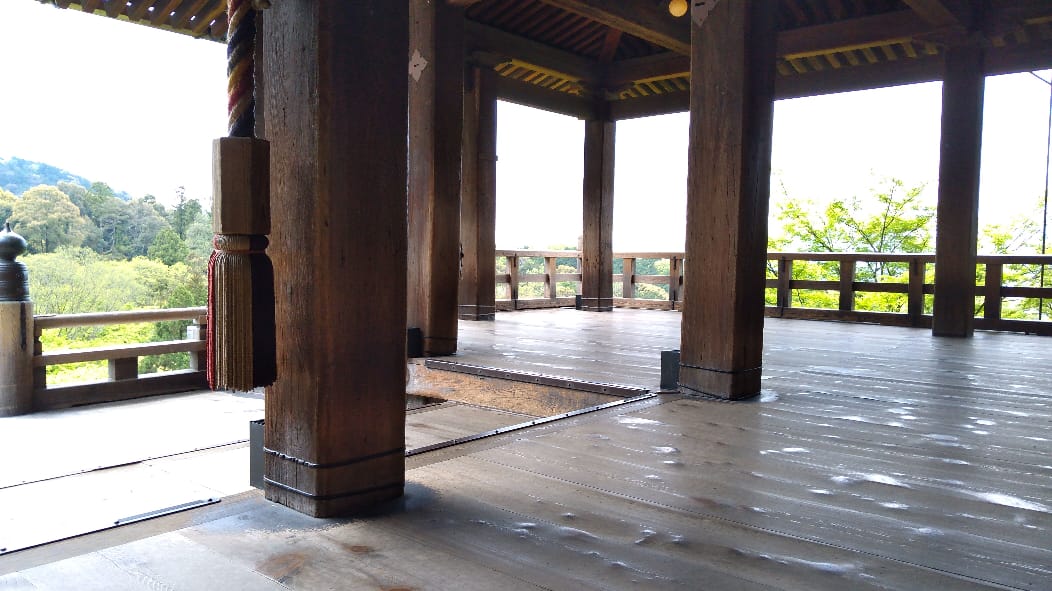 I stayed for about an hour and relax in a nice breeze.
A monk was reading the sutras, I was feeling so refreshed with the whole scenery this  Kiyomizu had.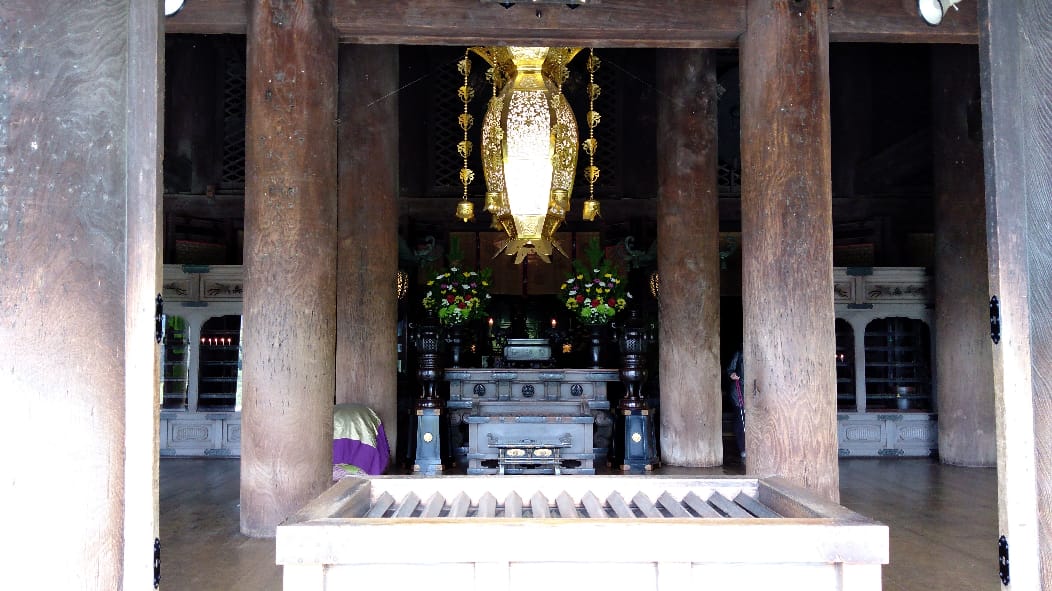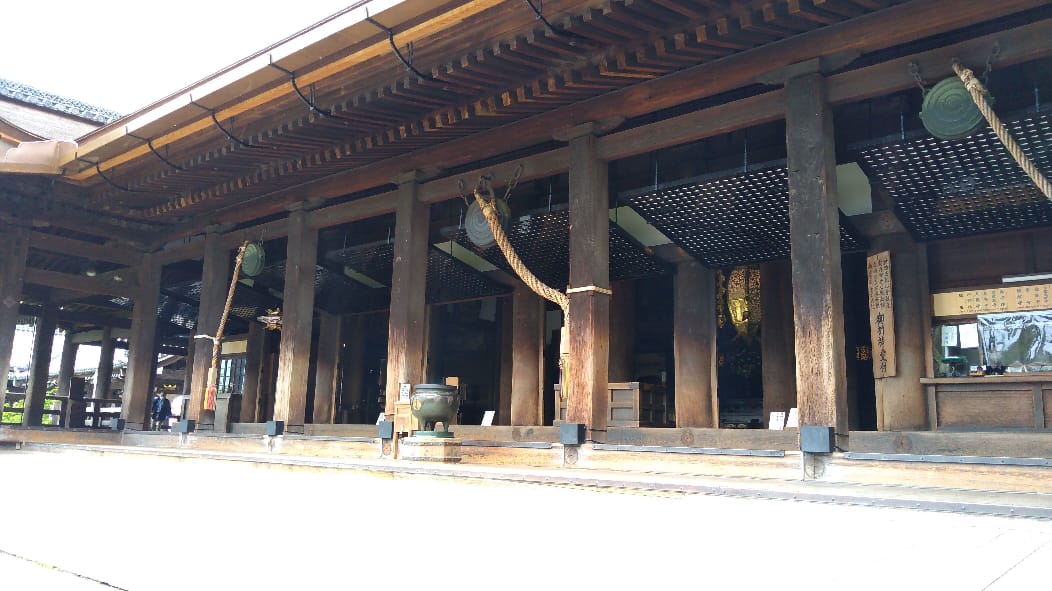 You will overlook the city of Kyoto from here.
Kyoto Tower stands at Kyoto station can be seen!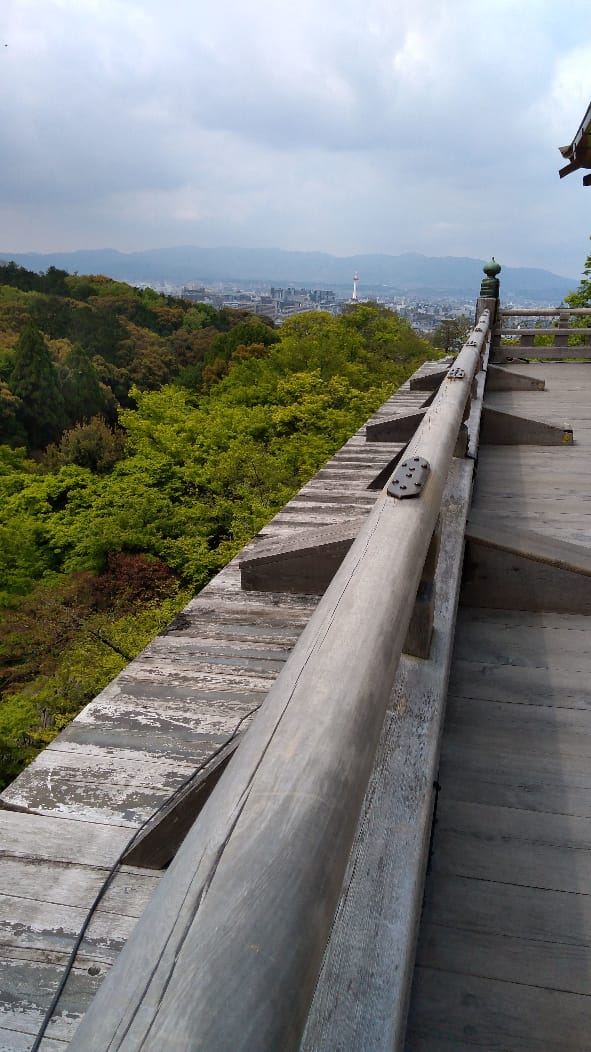 The Thing is, the temple had been in the project of reroofing the Hondo main-hall began from February in 2017. Suyane, the scaffolding, and a temporary roof was covered the hall while the project.
It finished on 27th February 2020 and is showing its beautiful look again, but tourists are not here like before.
Reroofing was a compilation of the great renovation project of the Heisei era, please see it! It's a perfect look, isn't it!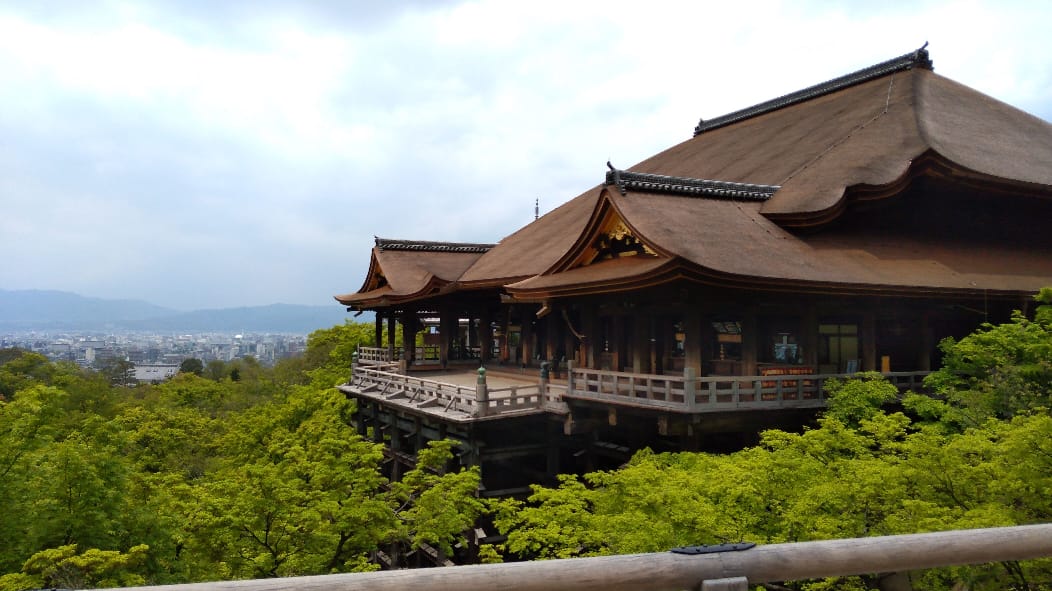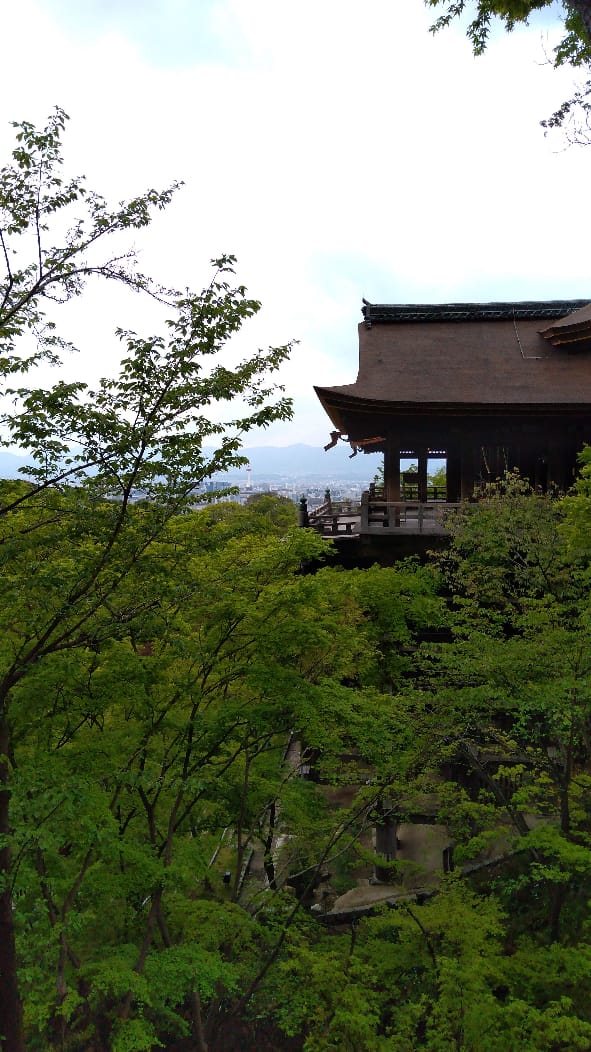 Don't miss it! Must-see spot where many tourists do not find.
Whole site of Kiyomizu-dera temple is quite large and it stood on the hillside that there's up and down in the temple.
This is the opposite side of Hondo main-hal (Main-hall) l where you can see a wide view of it and three-storied pagoda.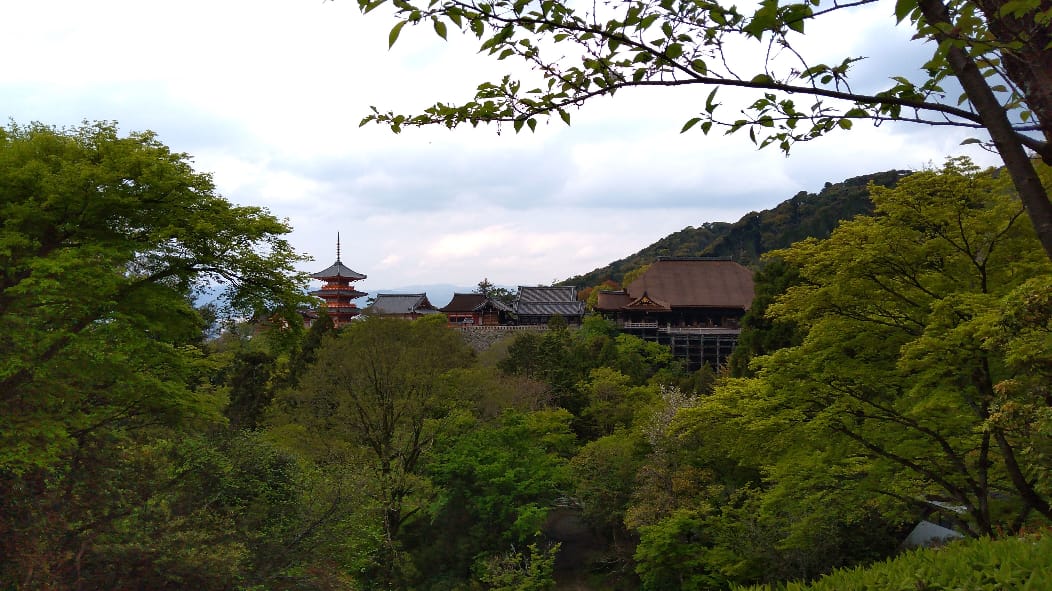 The name of the temple "Kiyomizu - meaning the pureness of the waters" has origins with this Otowa-no-taki (Otowa waterfall), there three streams fall down beautifully.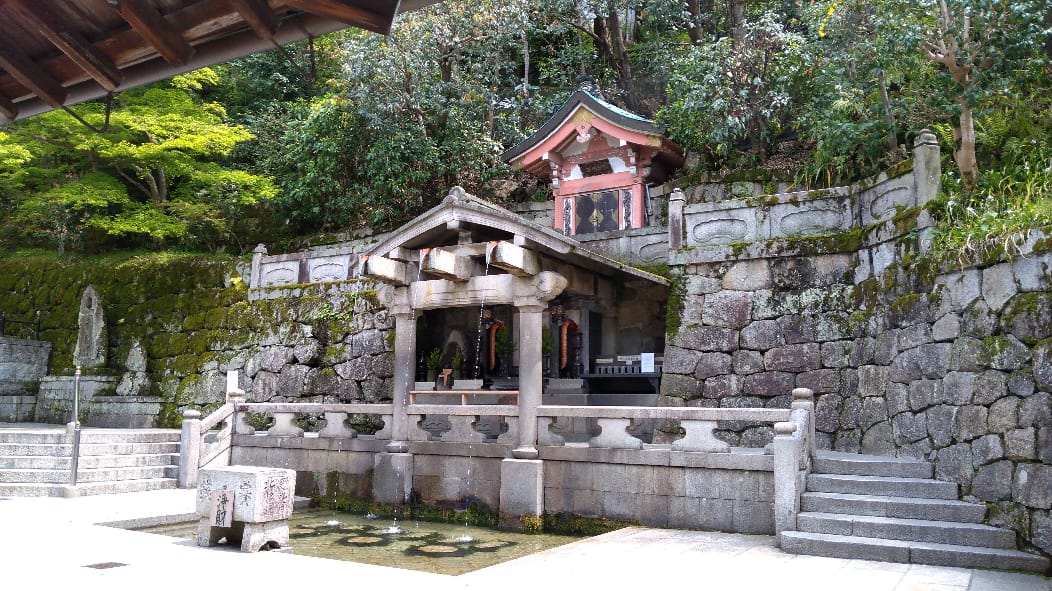 World Heritage site definitely means something worth to see!
Look up the Hondo main-hall built using the traditional Japanese method of construction without using nails but only joinery techniques of woods.
This is a masterpiece that stood about four-stories high without nails.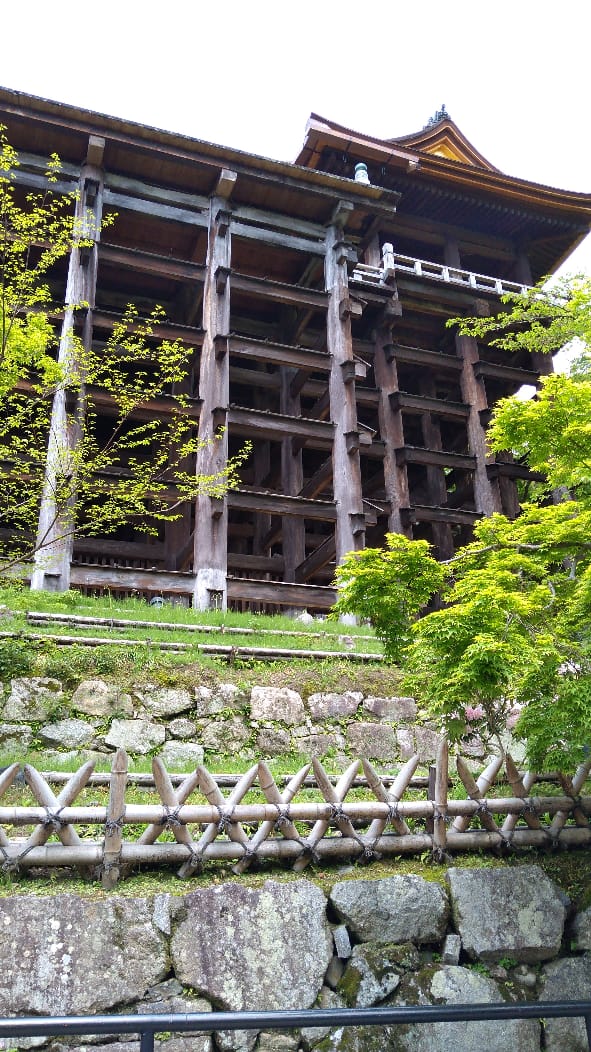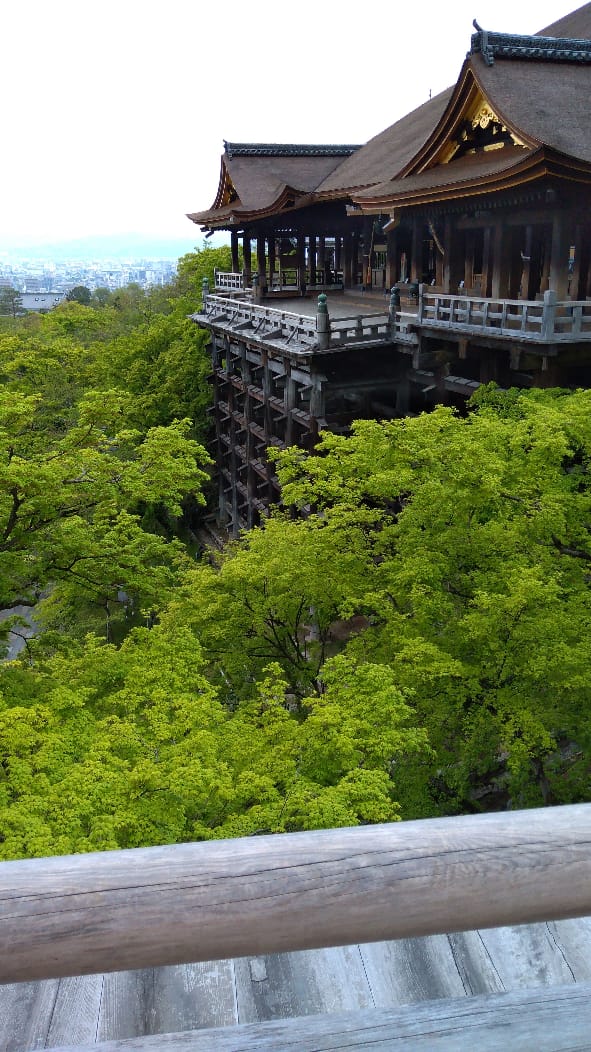 I saw around 10 visitors this day in the temple, looked like they were all neighbors.
I prayed for the containment of COVID-19 in the world.
I hope to see you from the world in Kyoto soon!
Information
Kiyomizu-dera Temple
Address:1-294, Kiyomizu, Higashiyama-ku, Kyoto-shi, Kyoto, Japan
Phone:075-551-1234
Closed:None (Open everyday)
Website:https://kiyomizudera.or.jp/